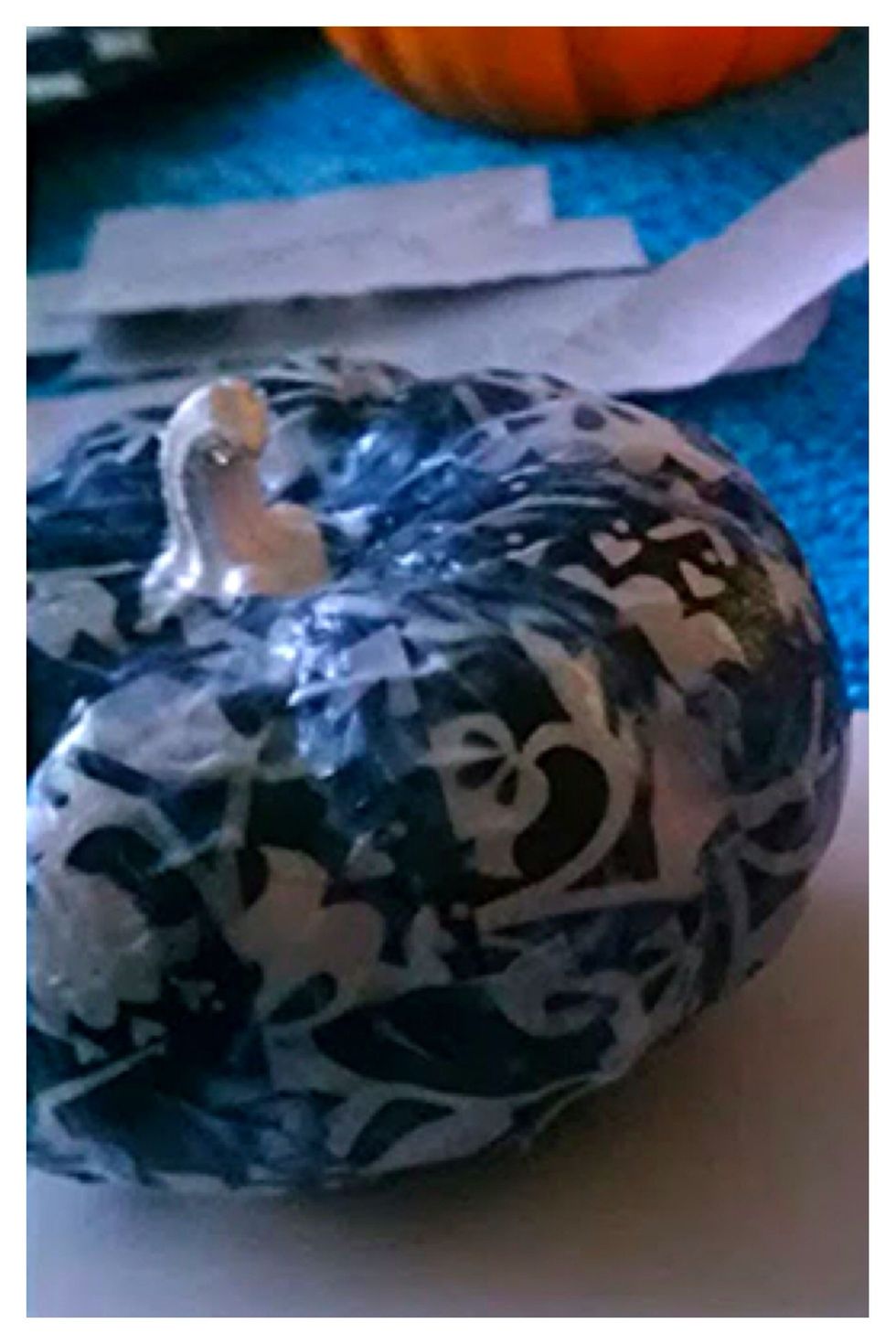 Mod Podge Mini Pumpkins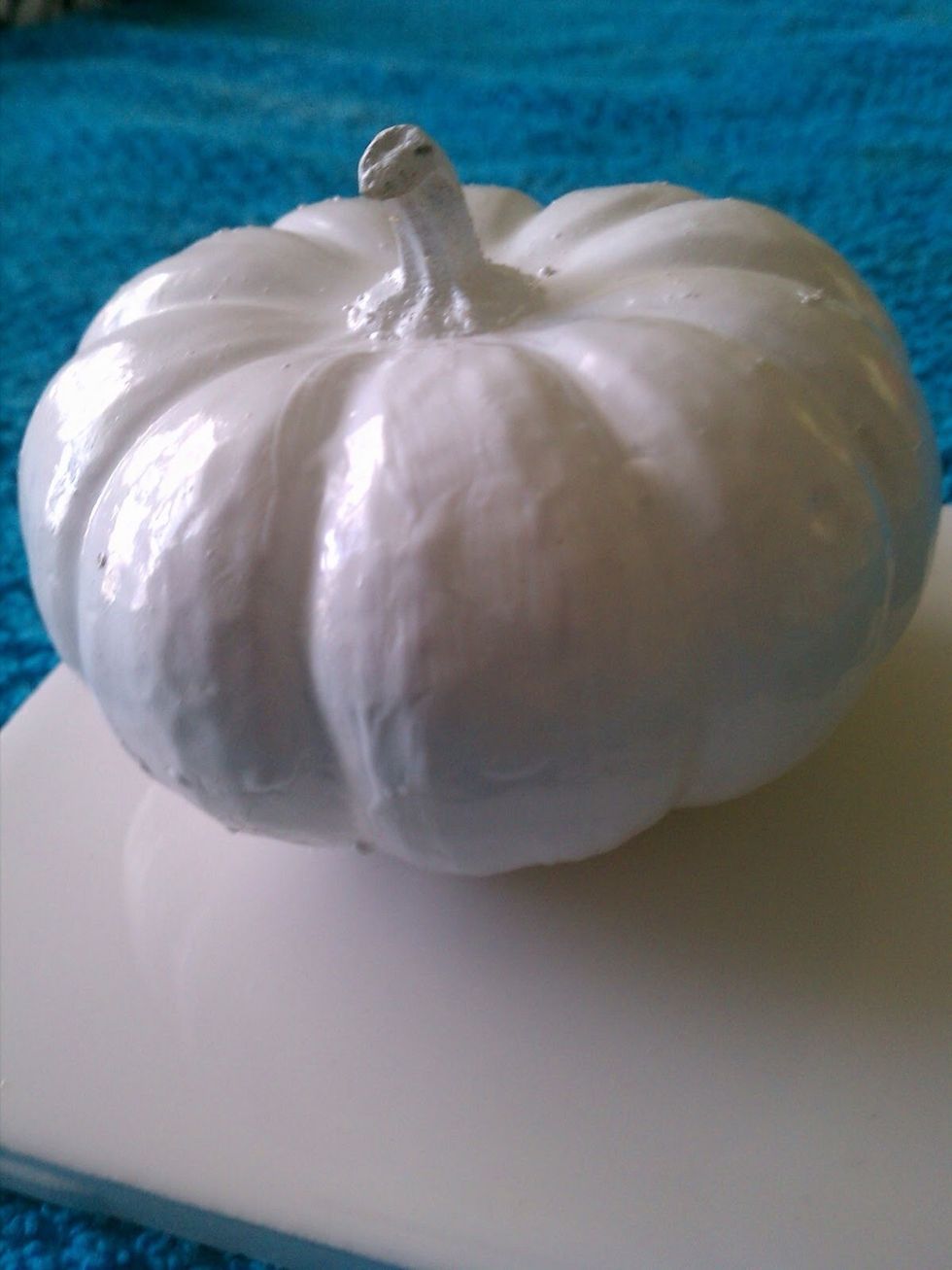 Start by painting your pumpkins and letting them dry completely.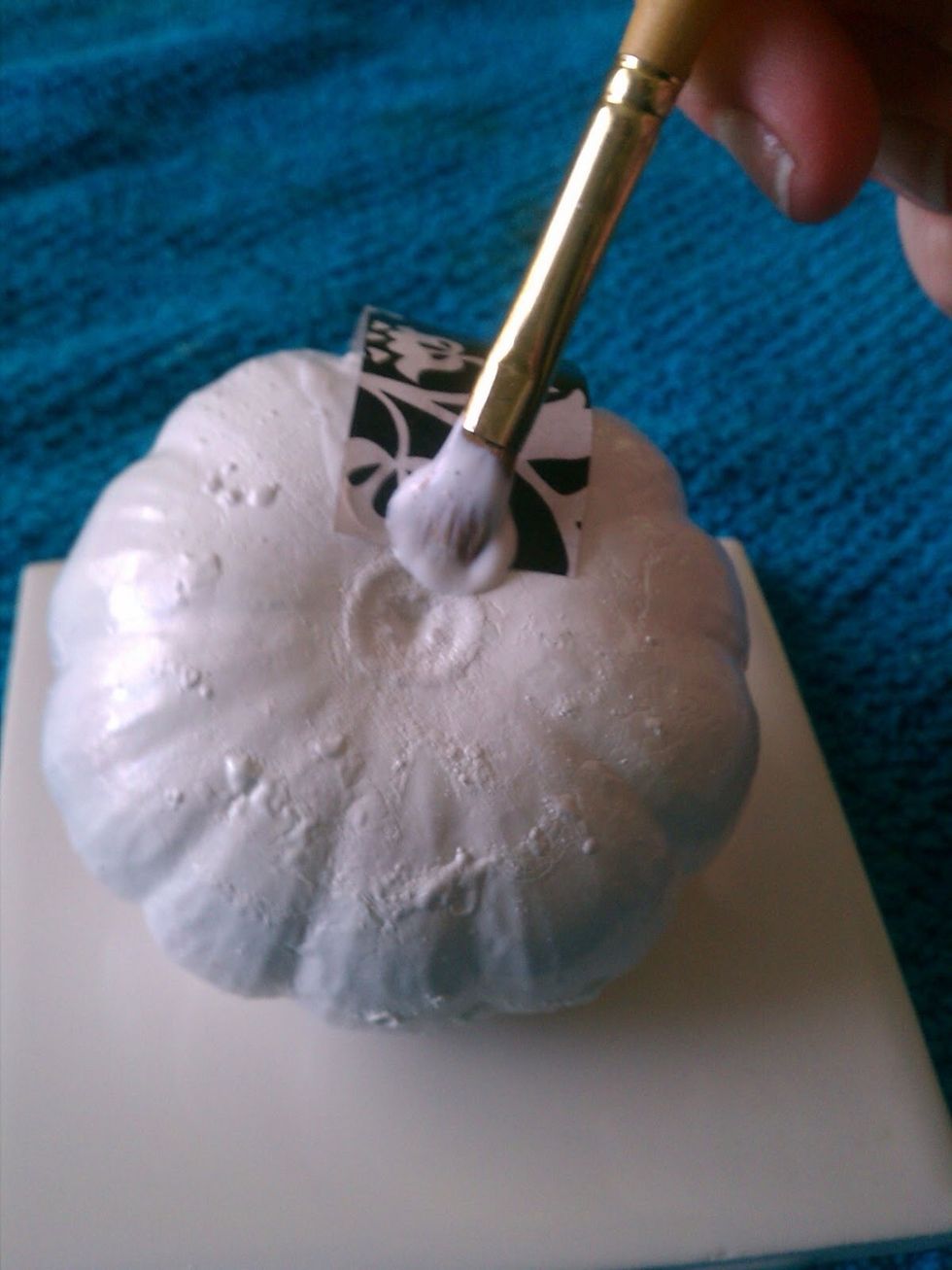 Cut tissue paper into small strips. Starting at the bottom, apply a layer of Mod Podge to the pumpkin, then lay the tissue. Apply another layer on top of the tissue.
Do this all the way around, covering up to the stem.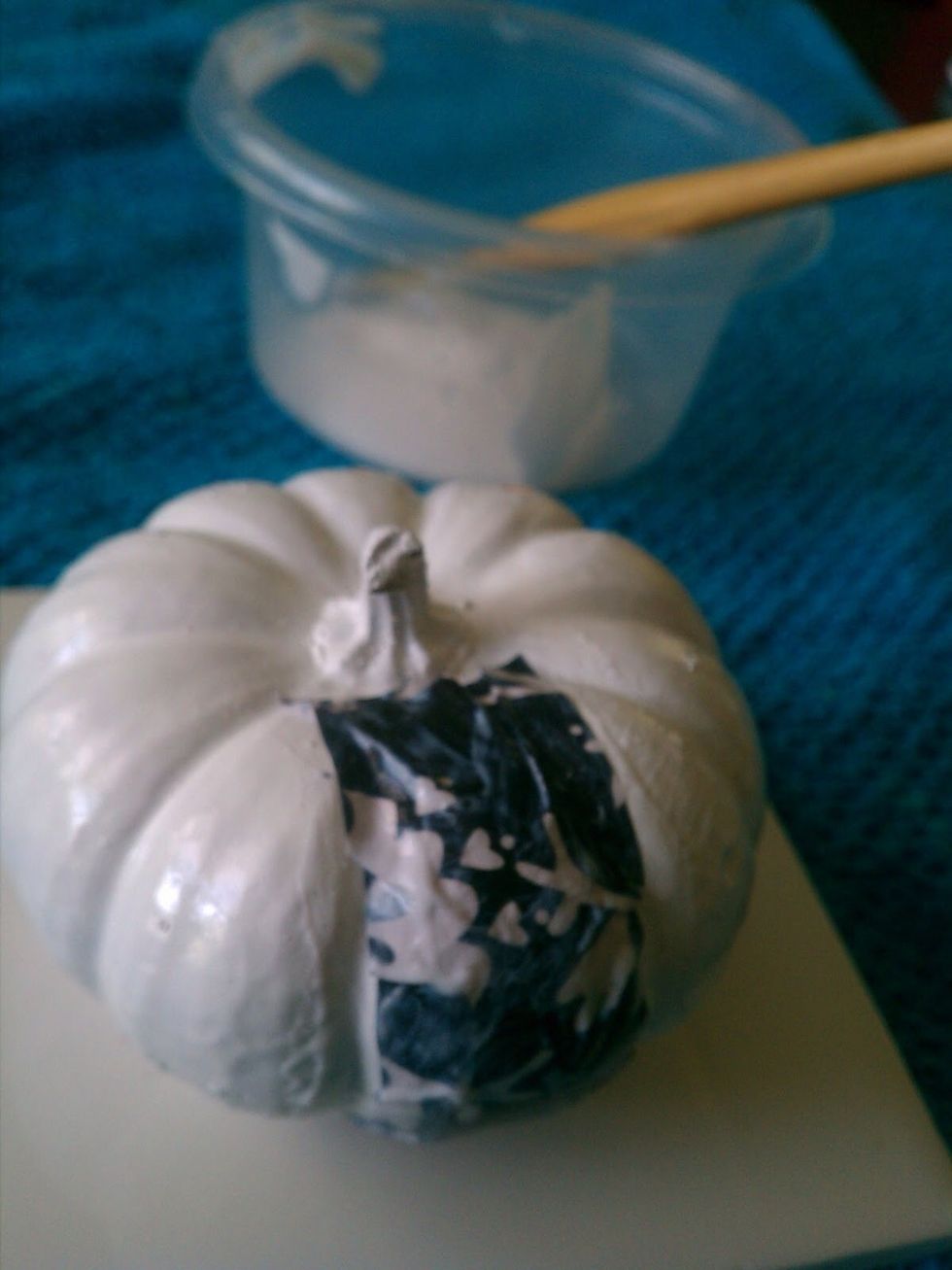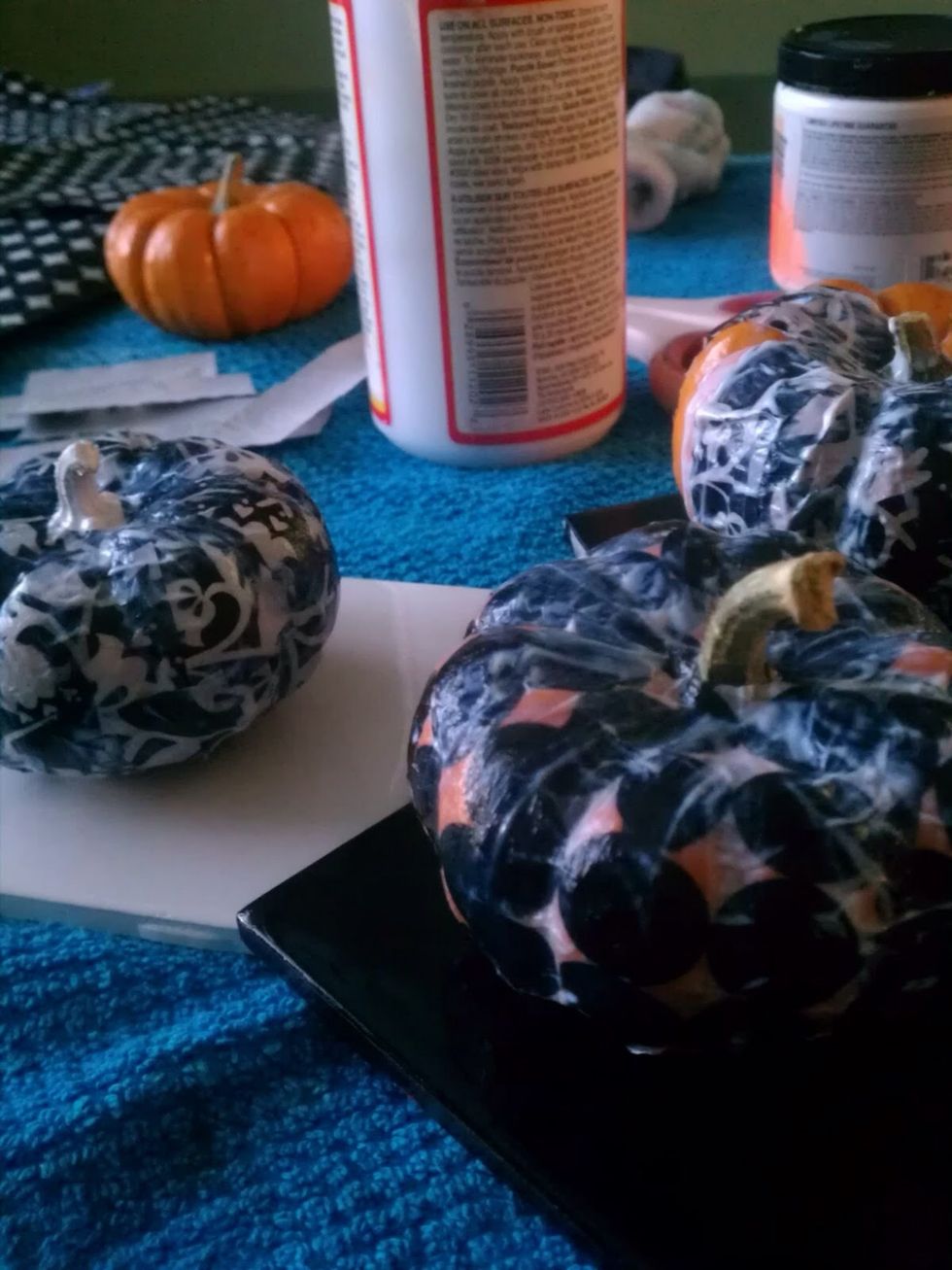 You can use different designs depending on your decor!
Mini pumpkins
Paint
Tissue paper
Mod Podge
Glossy Sealer