Holiday favorite at my house, pretzels with Rolos (chocolate covered caramel) and pecans make a sort of up-side-down turtle candy. Or use colored candies for a themed goody, these were for tailgating!
31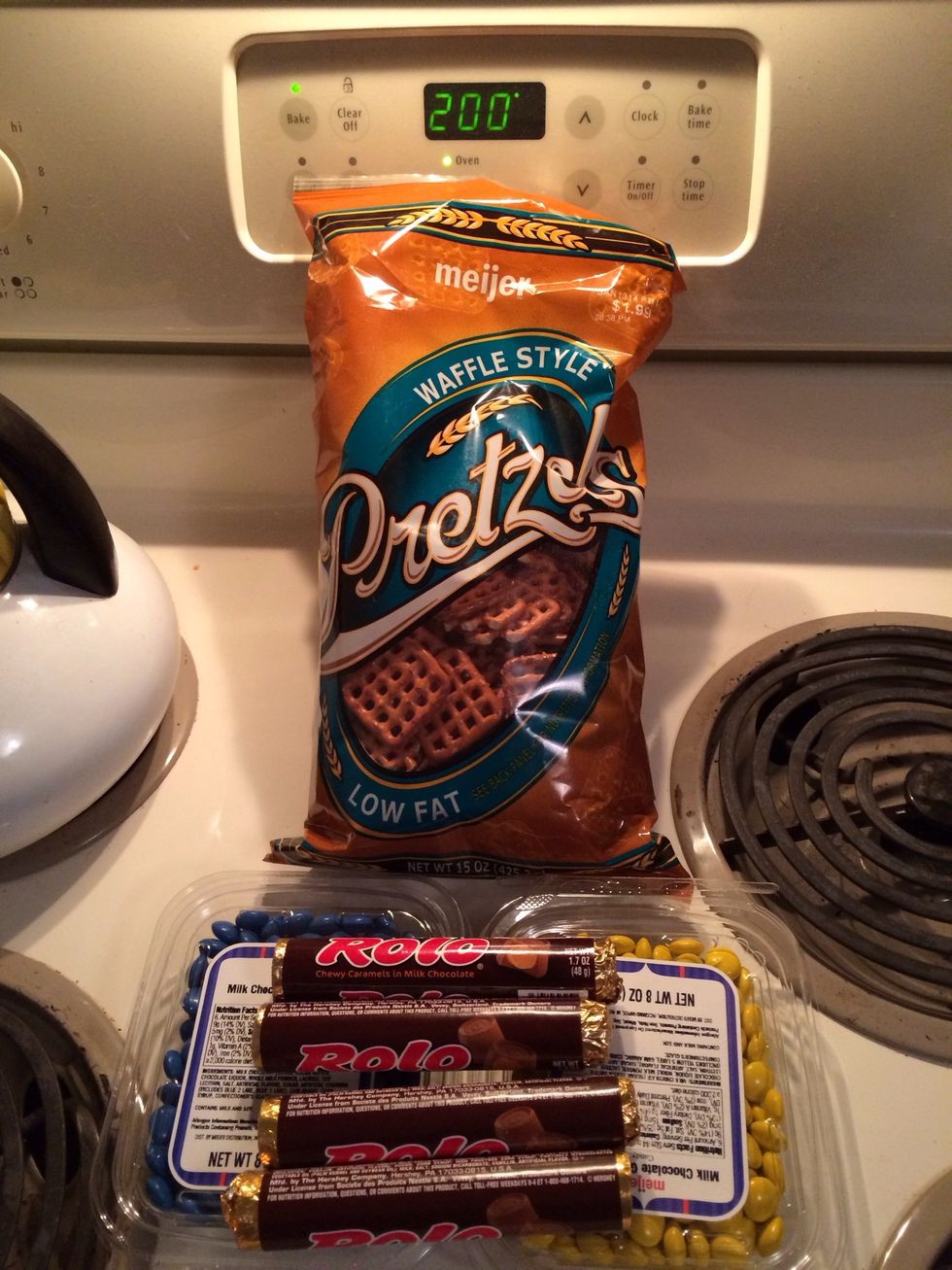 Supplies. For this batch I was doing snacks for a tailgate party so I used appropriately colored candies on top. Normally for the holidays I do "turtles" with pecans on top instead.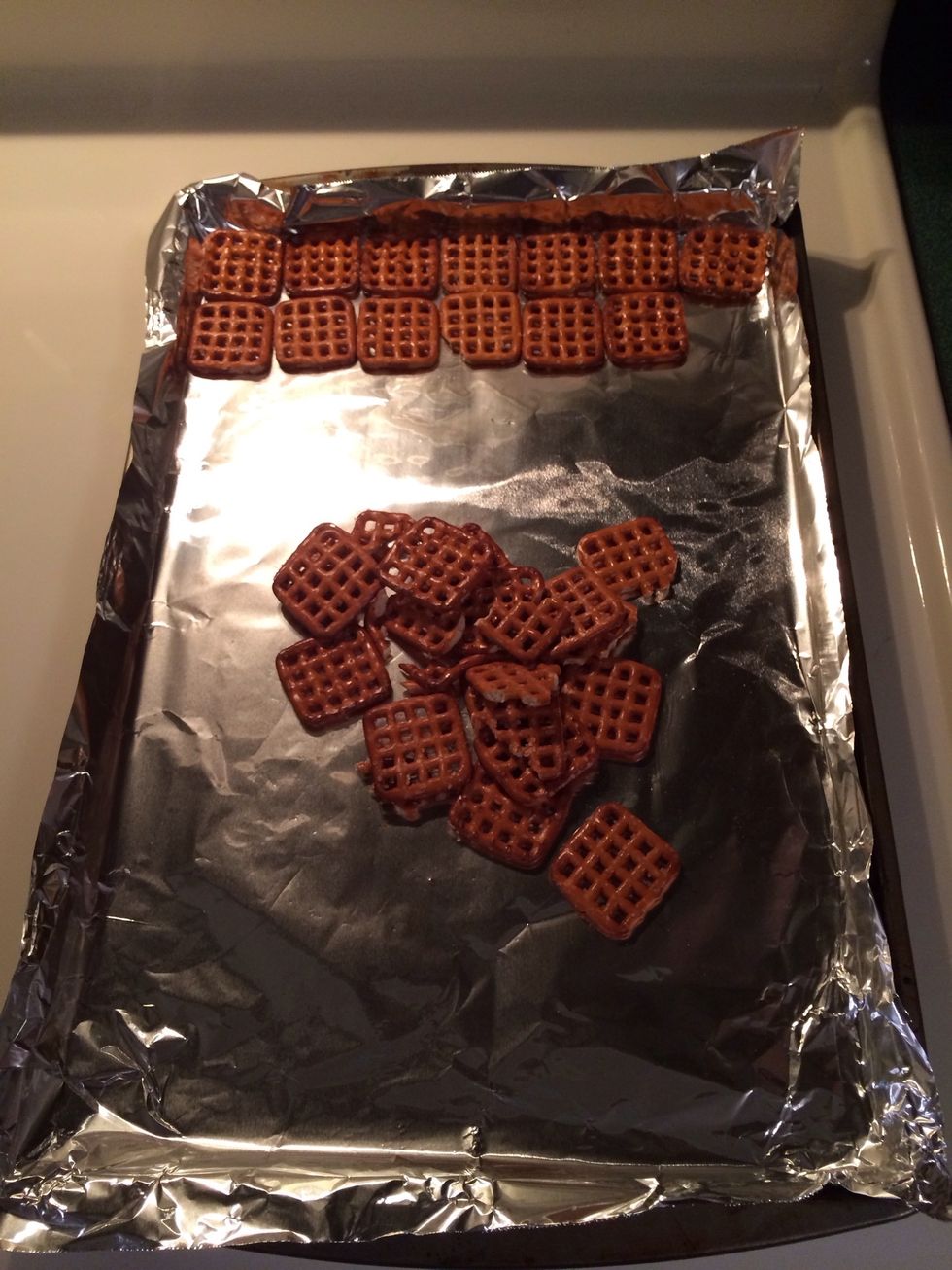 Preheat oven to 200 degrees. While that is warming up, start arranging your pretzels on a cookie sheet.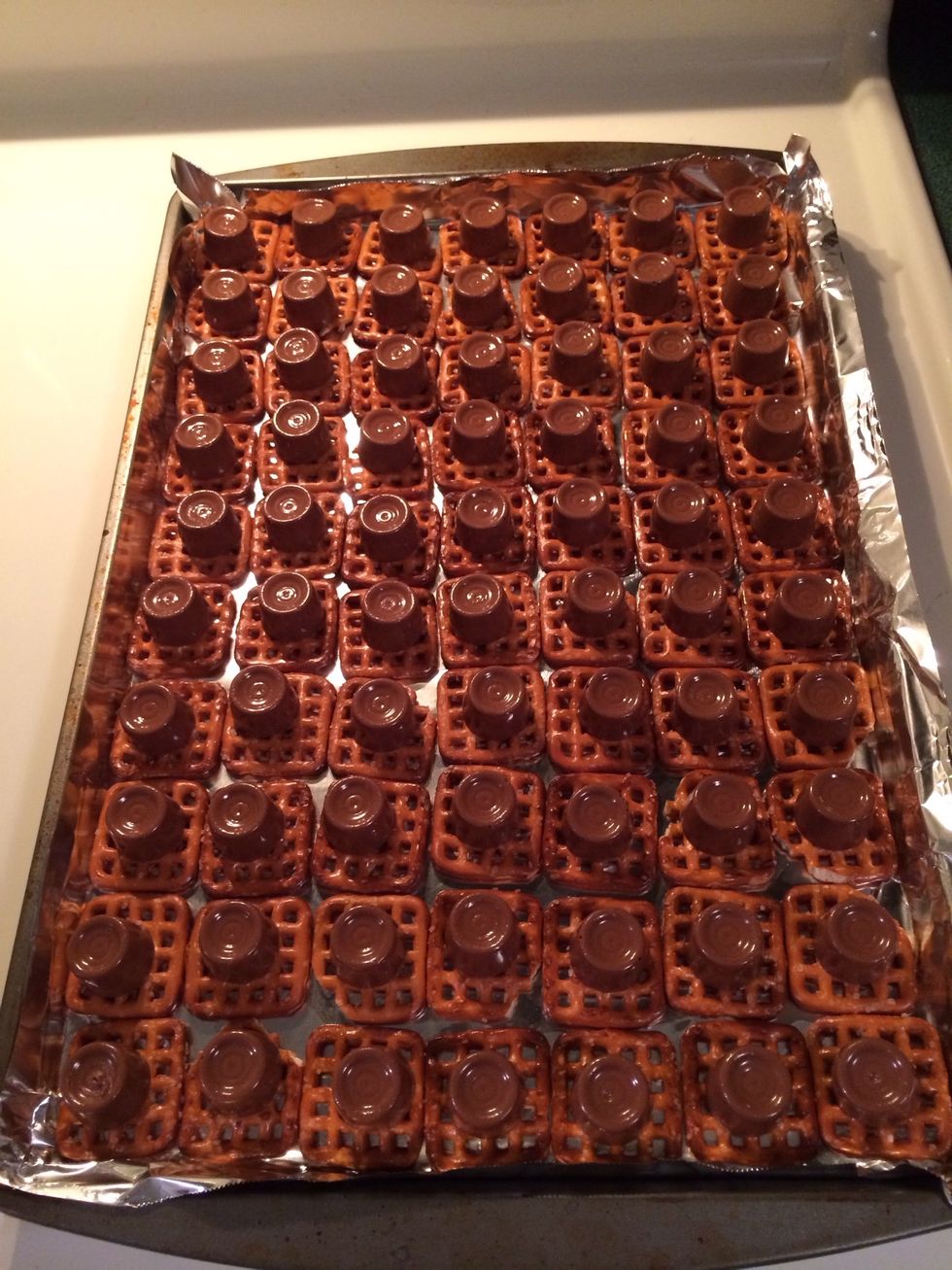 Place a Rolo on each pretzel, this sheet took 9 rolls of Rolos. You could buy them in a bag but I'm not patient enough to unwrap every candy for a batch this size.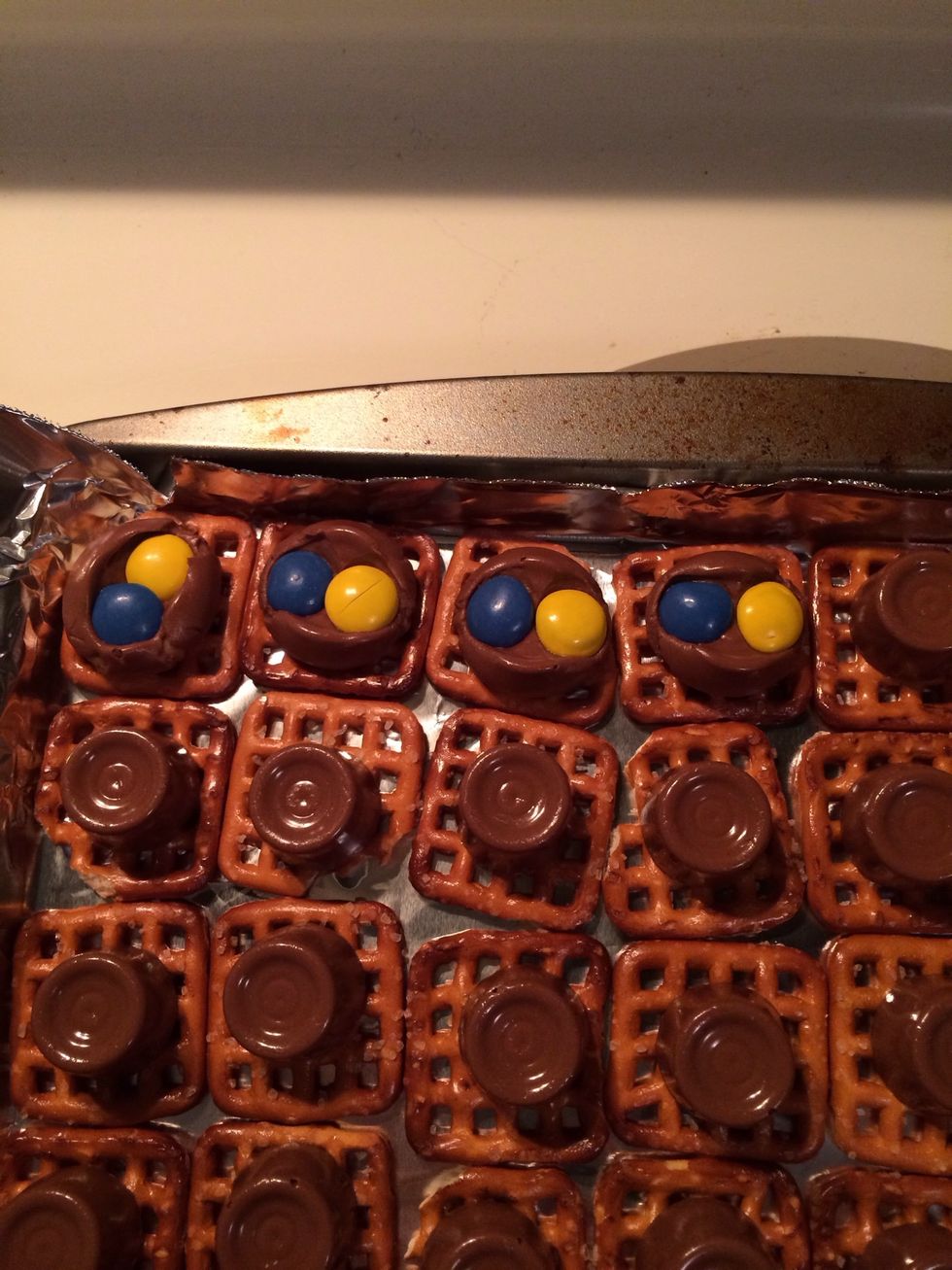 Place in oven for 7 minutes or so. Know your oven, if it tends to over-cook stuff pull them sooner. Immediately start placing your toppings & squishing them into the Rolos before they cool too much.
Ta da... I usually toss them in the fridge for a bit to set but you may not need to do this if you have time & your house is cool enough. They keep very well in ziplock bags in or out of the fridge.
6.0oz Square "Waffle" Pretzels
9.0 rolls of Rolo candies
8.0oz Candy coated chocolates or pecans
1.0 Cookie sheet