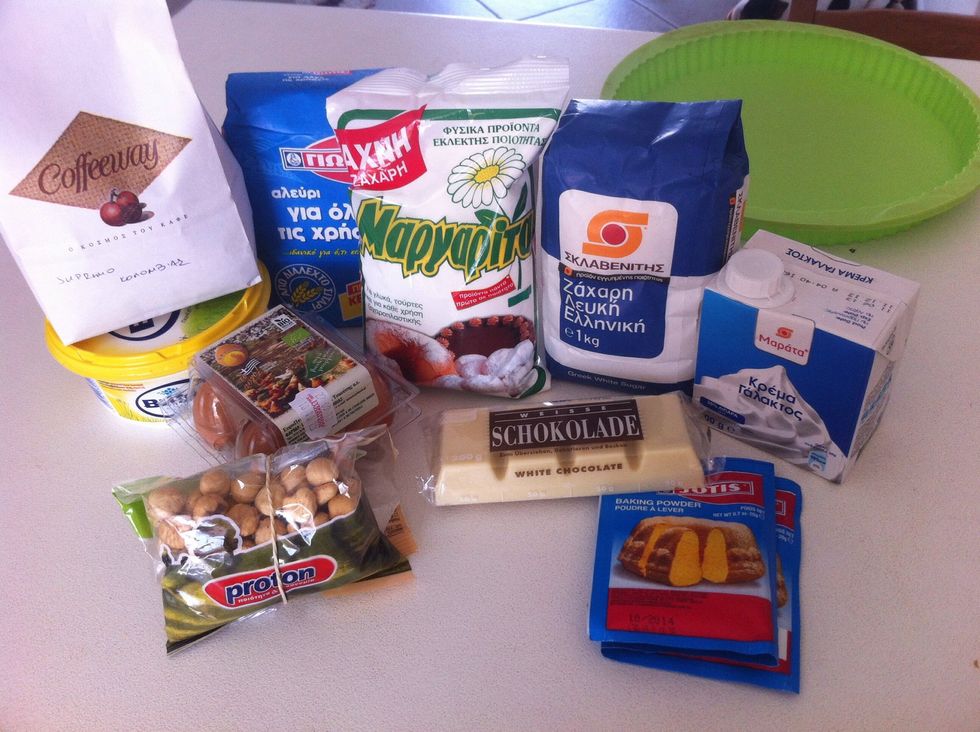 Gather all the ingredients you will need.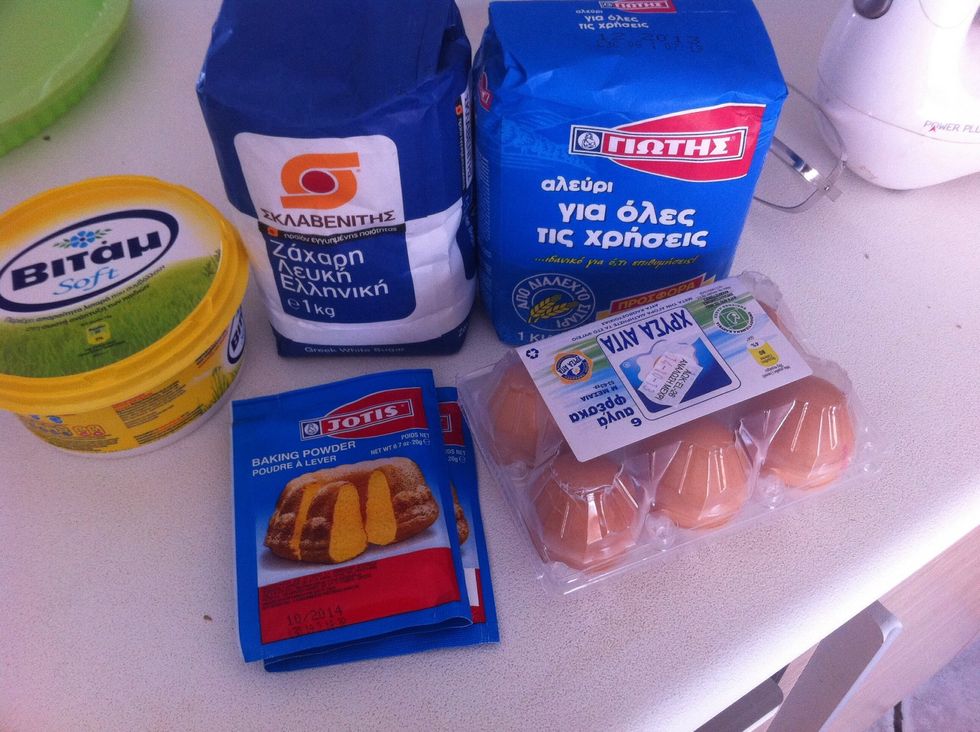 The ingredients you need for the cake are flour, cocoa, baking powder, butter, sugar, eggs and espresso.
Mix the flour, the cocoa and the baking powder in a bowl.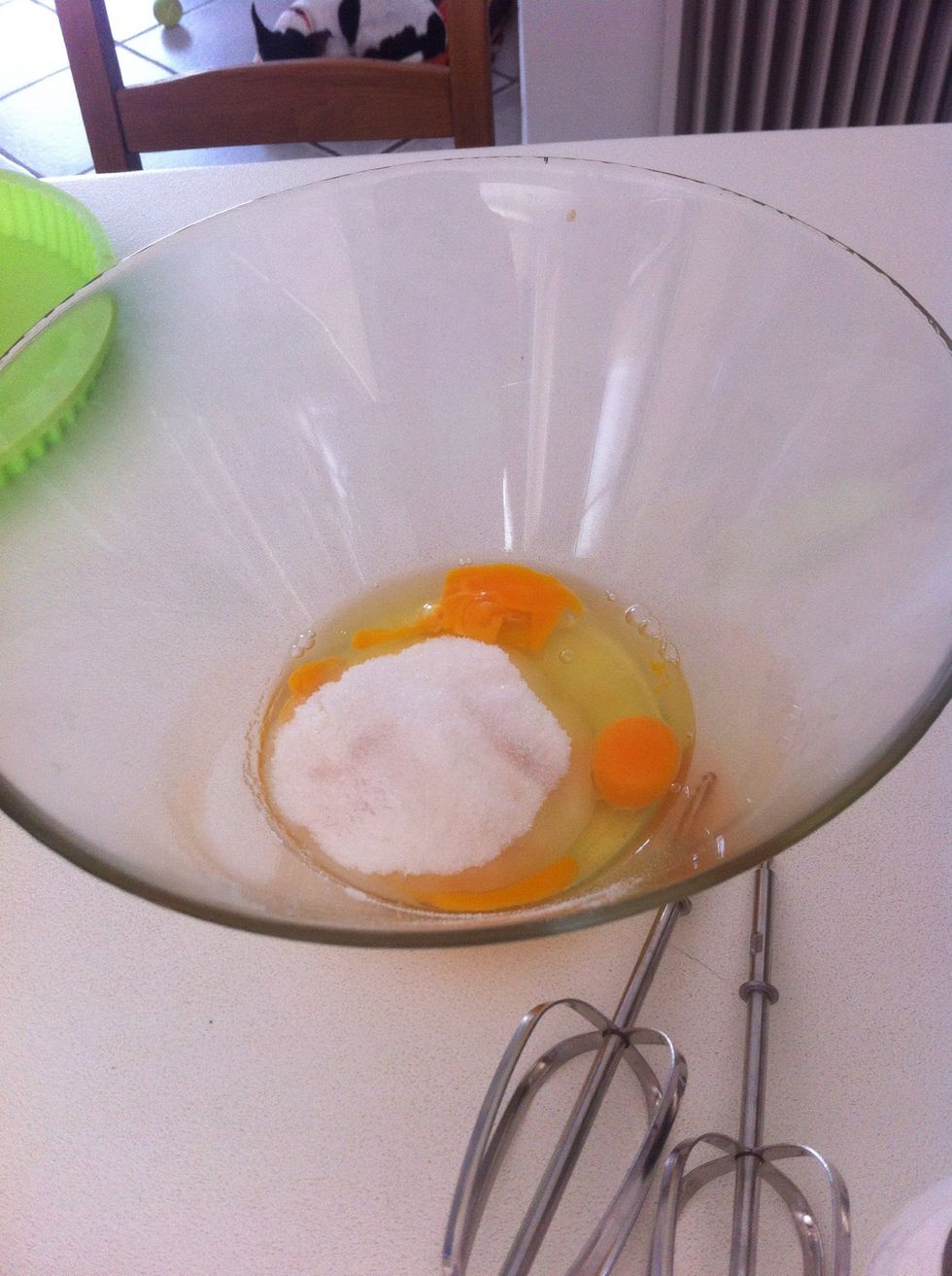 In another bowl mix the butter with sugar until fluffy. Then add the eggs and mix well.
This is the result.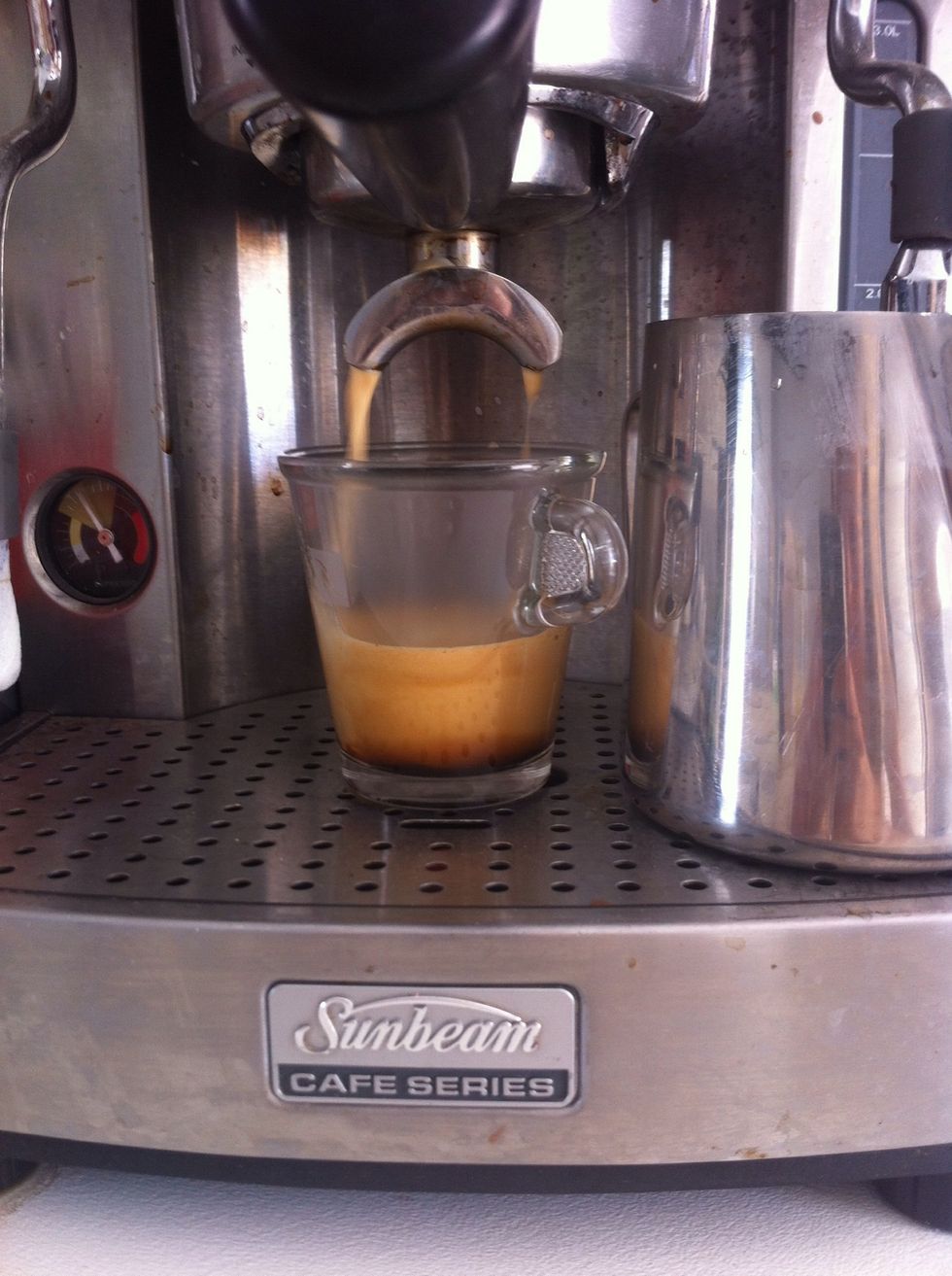 Get the espresso ready! In this phase you can add as much as espresso you want so you can taste it more or less. I chose a supreme Colombian espresso and added 2 shots of it.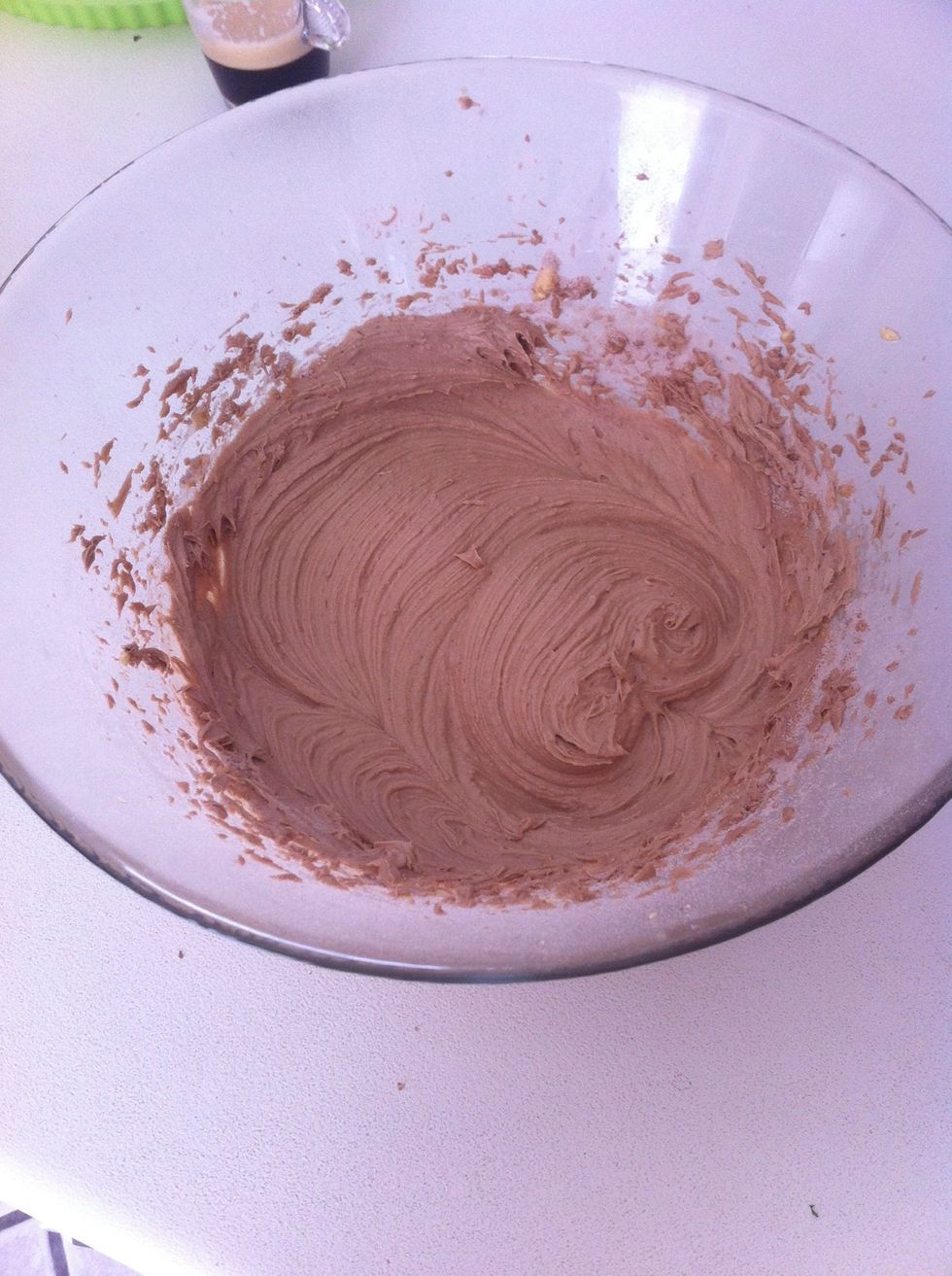 In the previous mixture add the flours-cocoa-baking powder and mix well. Add the espresso.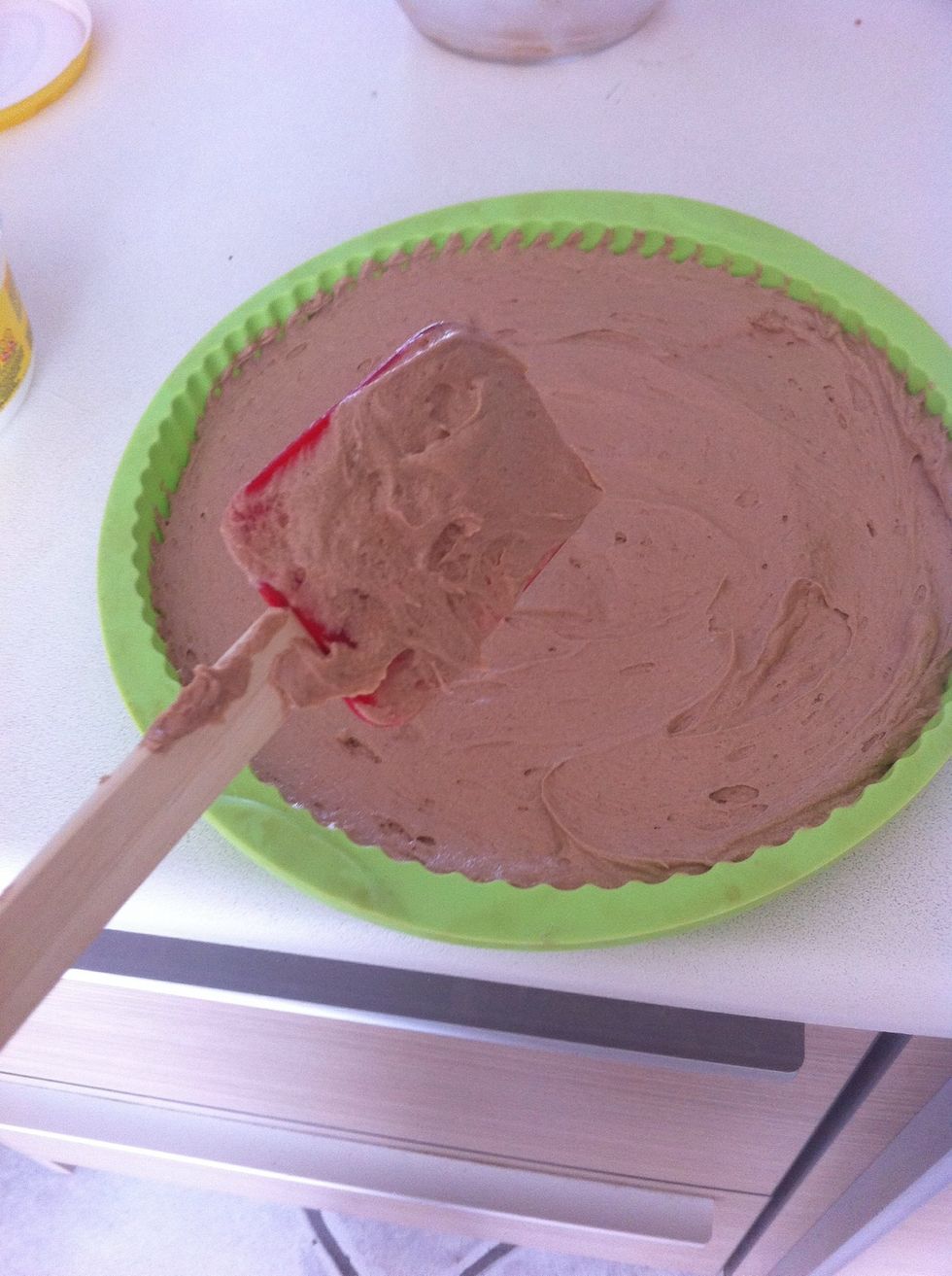 Then put the mixture in a silicon form. Also you can divide the mixture into 2 forms. Bake for about 20 minutes at 180 degrees.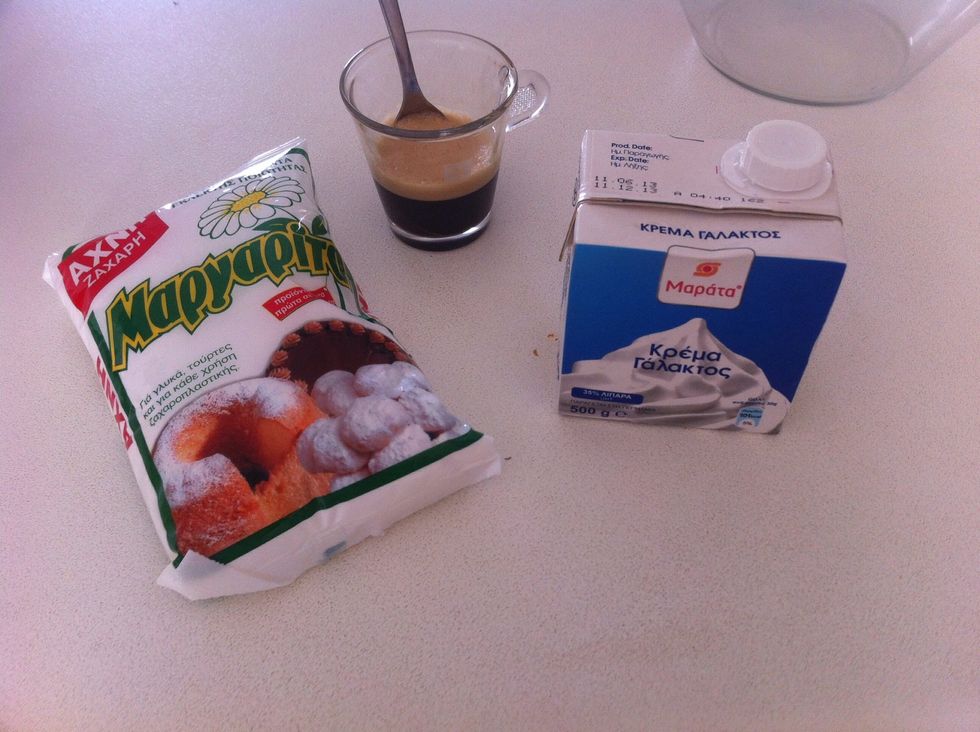 Now we are ready to make the fill cream. You need the sour milk, the castor sugar and espresso.
Put the cream in a bowl and mix until become as whipped cream
Here it is! Also add the castor sugar and espresso (as much as you want) and mix.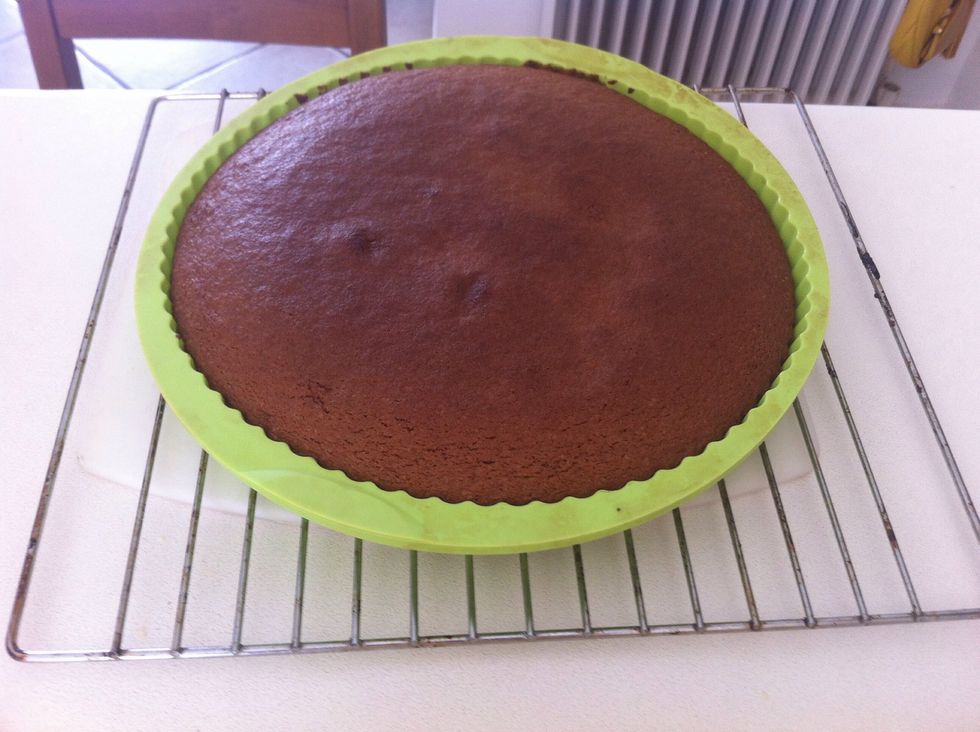 Our cake is ready. Cut it in 2 pieces with the bread knife! Be careful you have to leave it cool down before cut!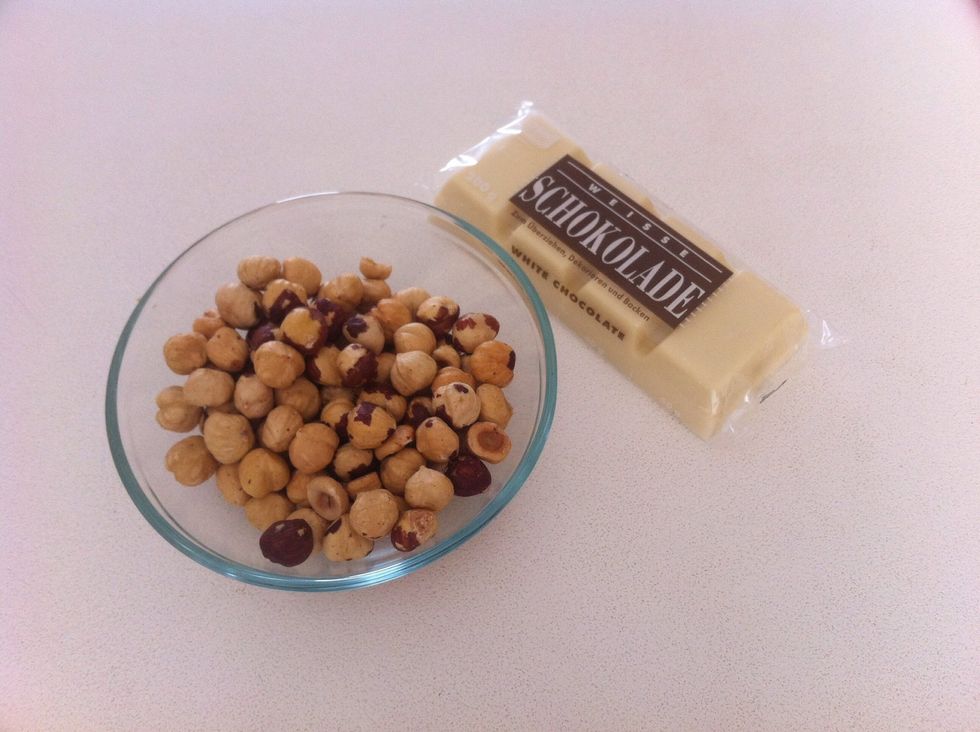 Now is the best part: food styling!!! Hazelnuts and white Chocolate for decoration!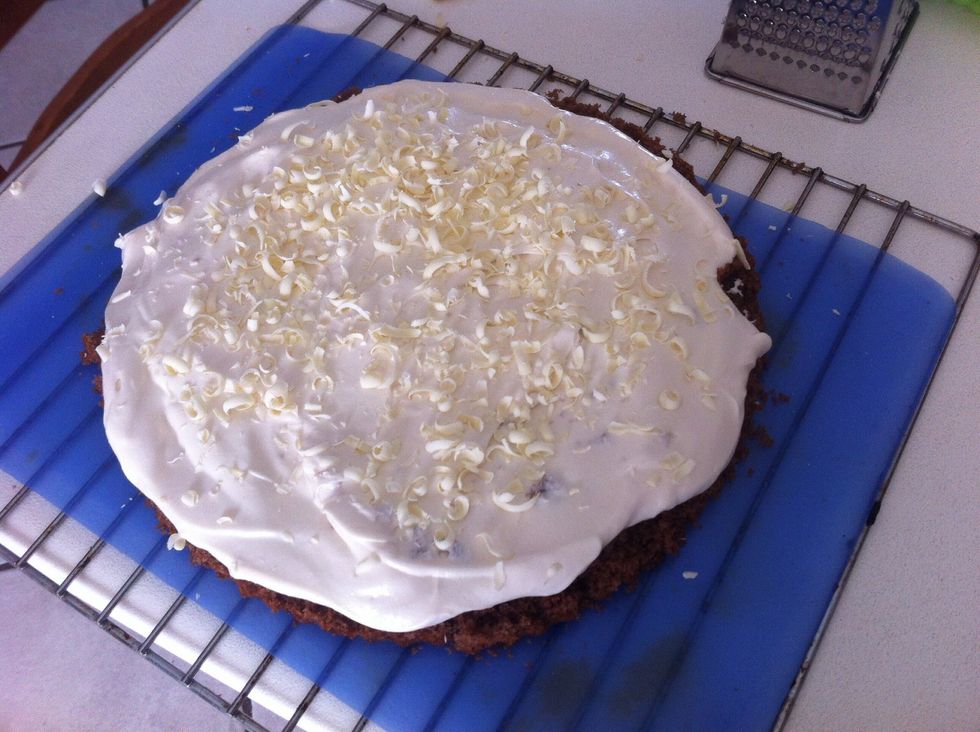 Put some cream on the one piece of the cake and grated chocolate.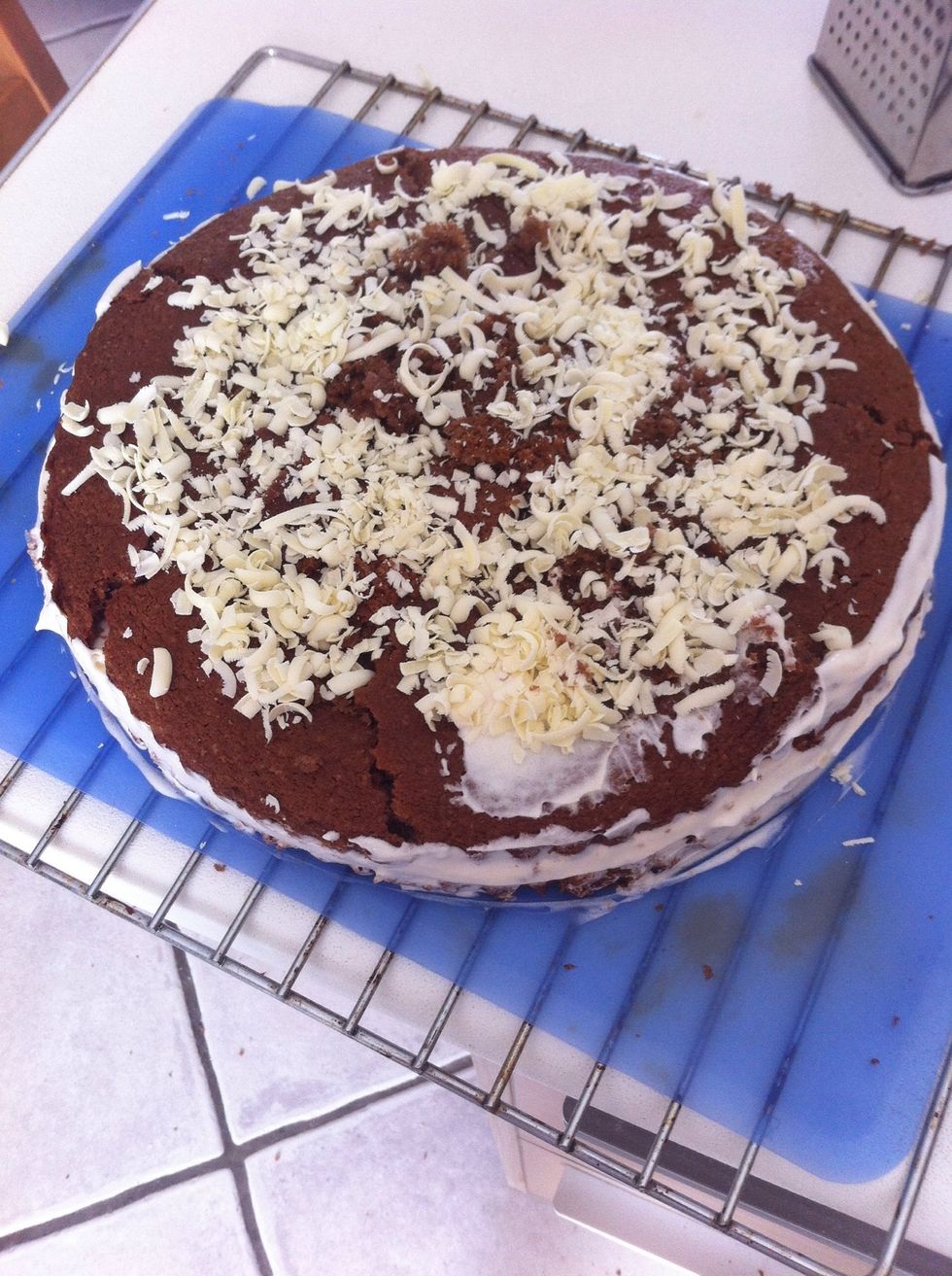 Then put the other piece and follow the same process.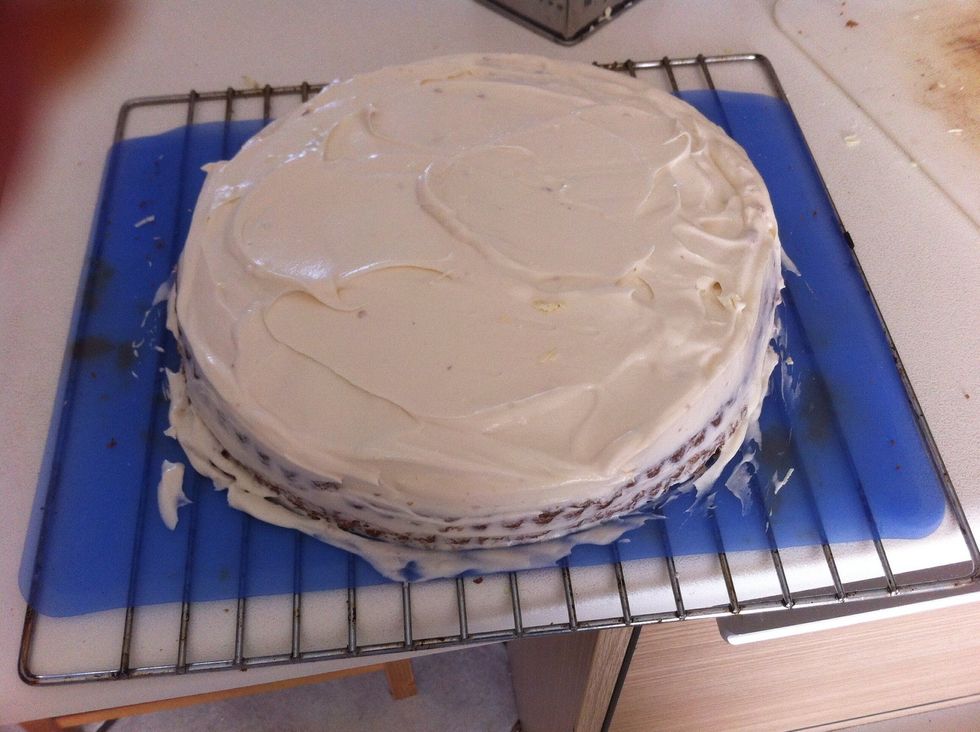 Cover the whole cake with some cream.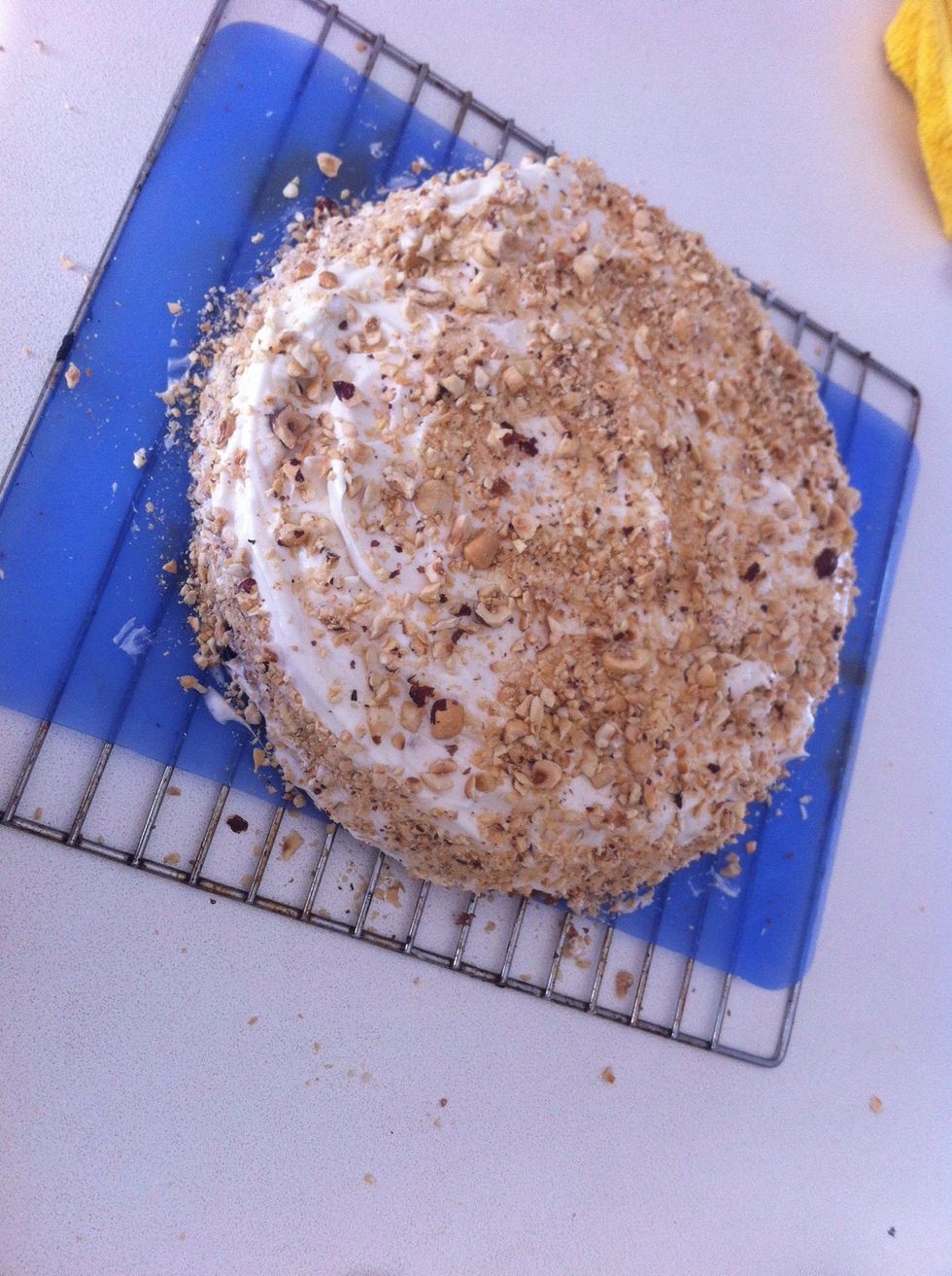 Then decorate your cake with hazelnut and white chocolate.
Enjoy a big piece of your homemade cake!!!
It's a wonderful recipe for a birthday cake or a surprise for your beloved!!! I would like to know if you like it and make some comments :-)
150.0g Flour
2.0Tbsp Baking powder
50.0g Cocoa
150.0g Sugar
1/2l Cream
2.0Tbsp Castor sugar
Espresso
White chocolate
Hazelnuts
150.0g Butter