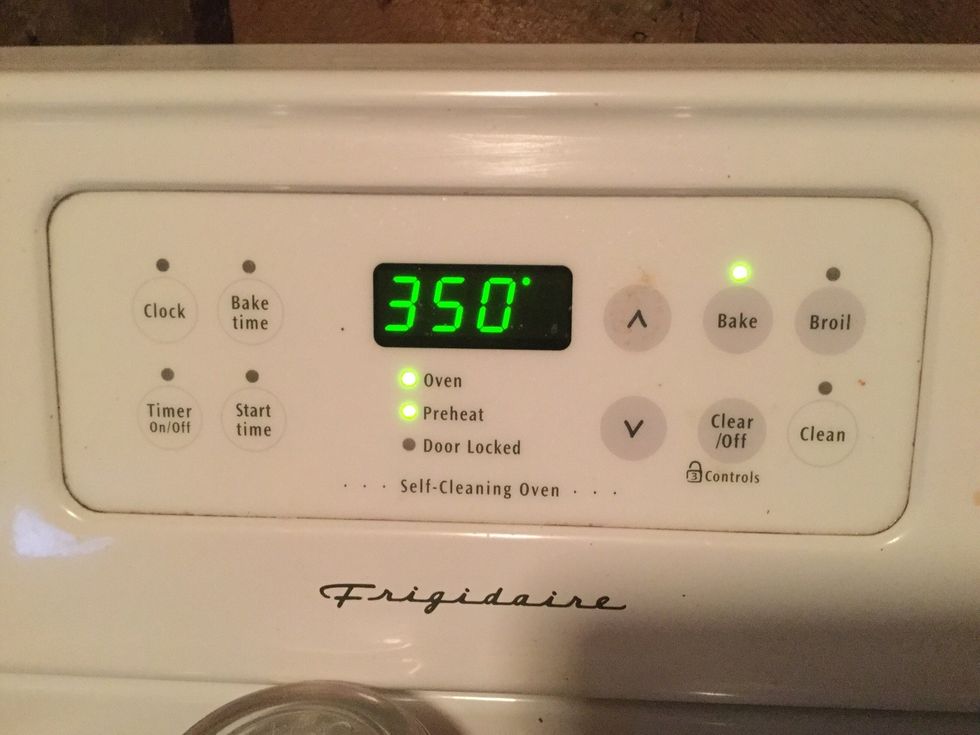 Start by preheating your oven to 350°F.
Gather all your ingredients so that you know you won't miss anything. (Mise en Place)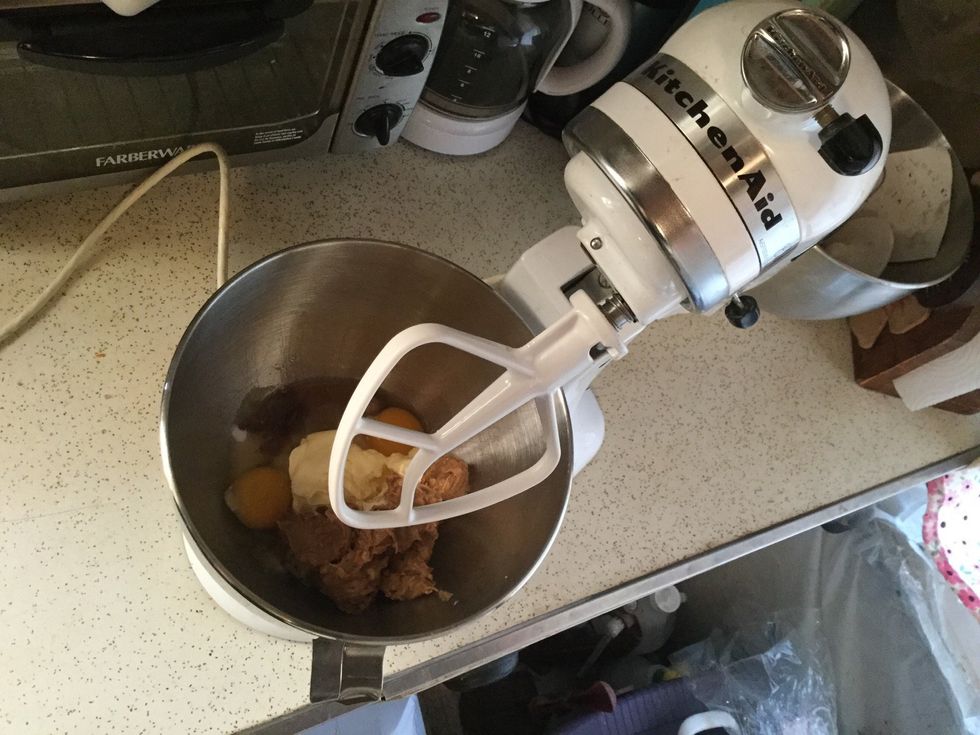 In your mixer bowl add sugar, brown sugar, margarine, peanut butter, eggs and baking soda.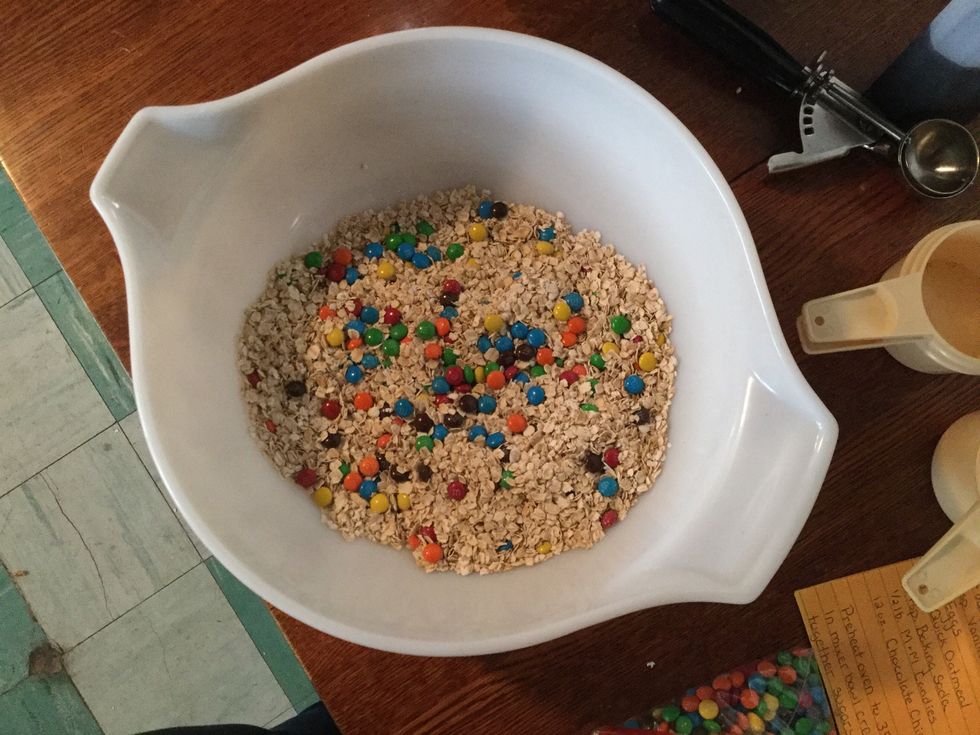 In your large bowl combine the oatmeal, chocolate chips and M&Ms.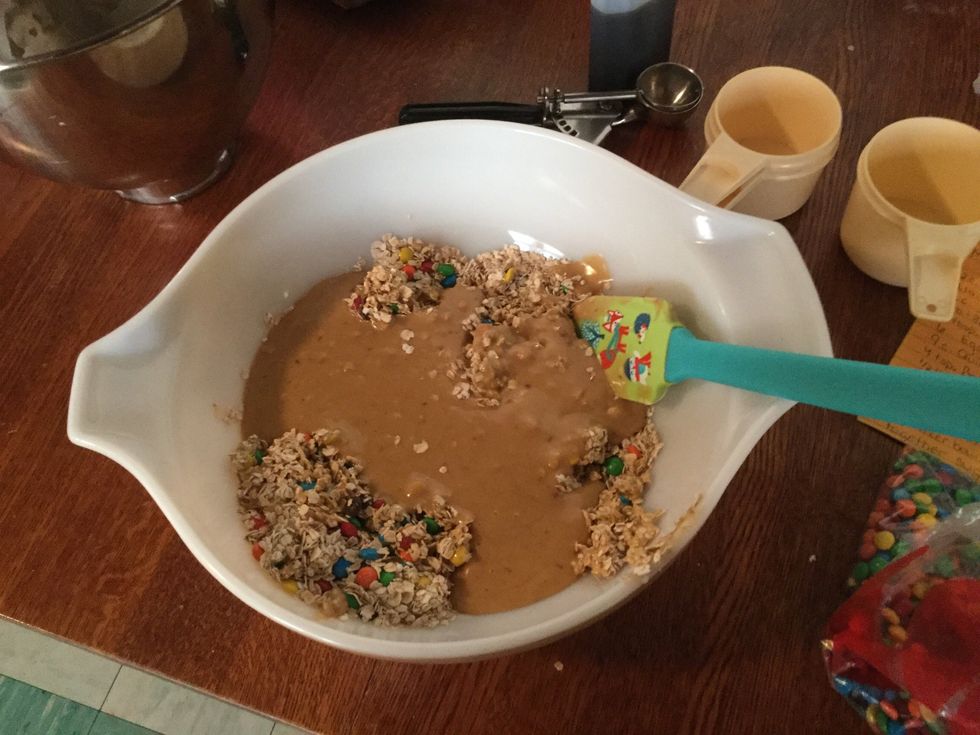 Add the creamed mixture to the oat mixture a little at a time to make sure you evenly coat everything.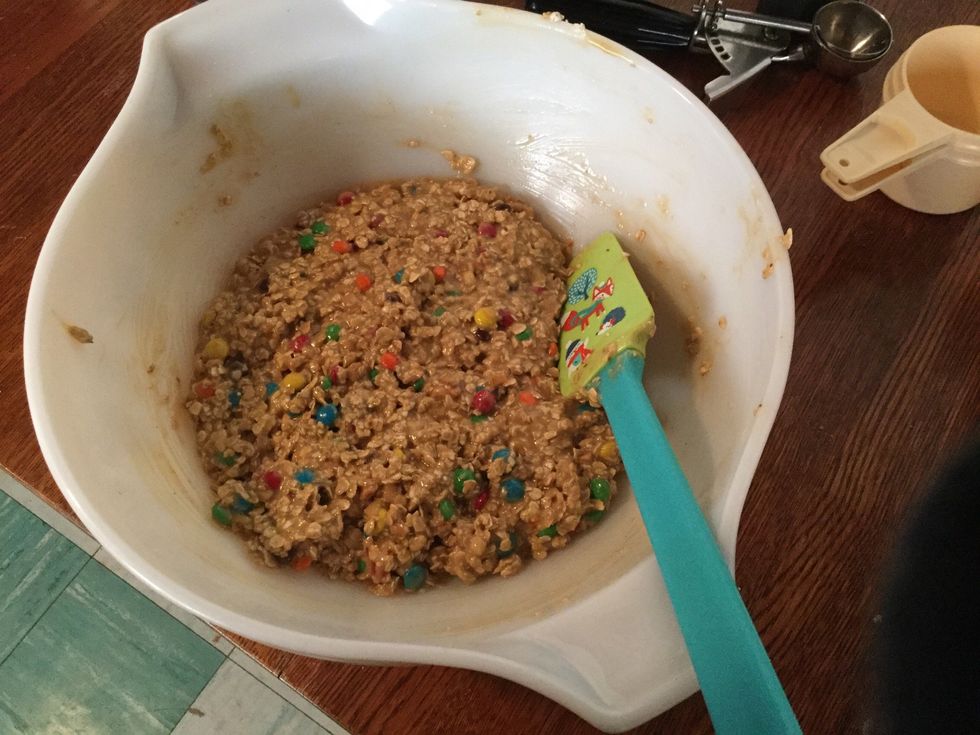 Once you have combined the mixtures completely your cookie dough should look like this. Don't eat the cookie dough! If you do you won't be able to bake the cookies because you'll eat it all!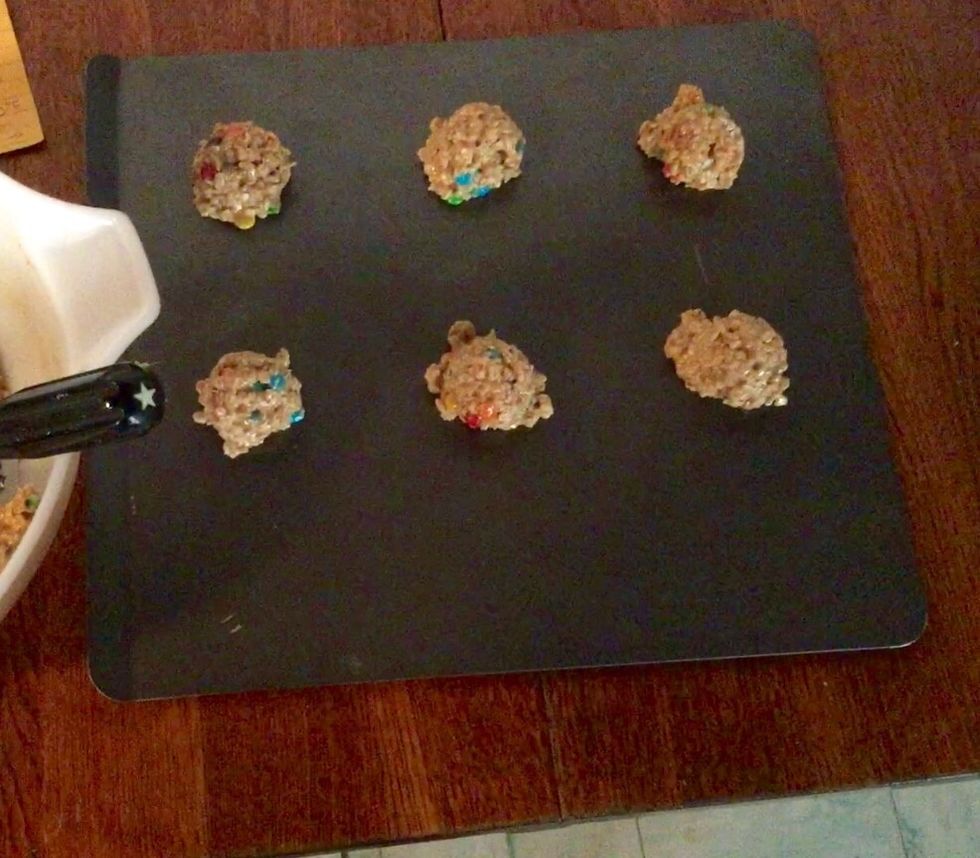 By now your oven should be preheated to 350°F and ready to go. Bake your cookies for 10-13 minutes until golden brown on the bottom.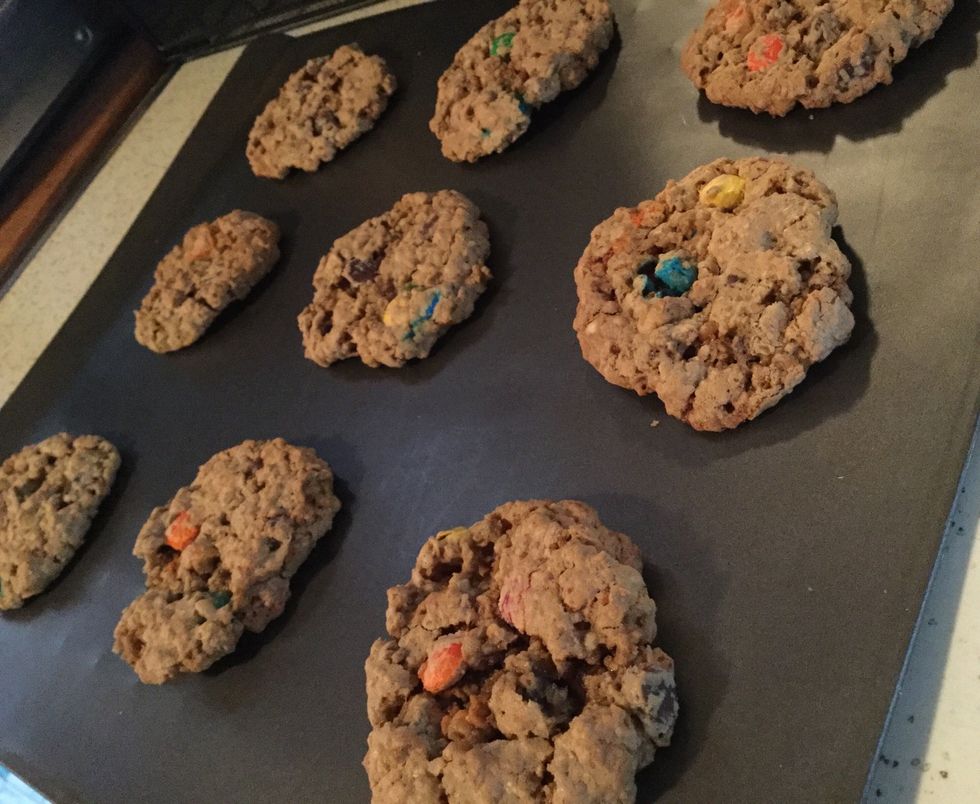 Your cookies should look like this after they are done. Let them cool on the tray for about 3 minutes.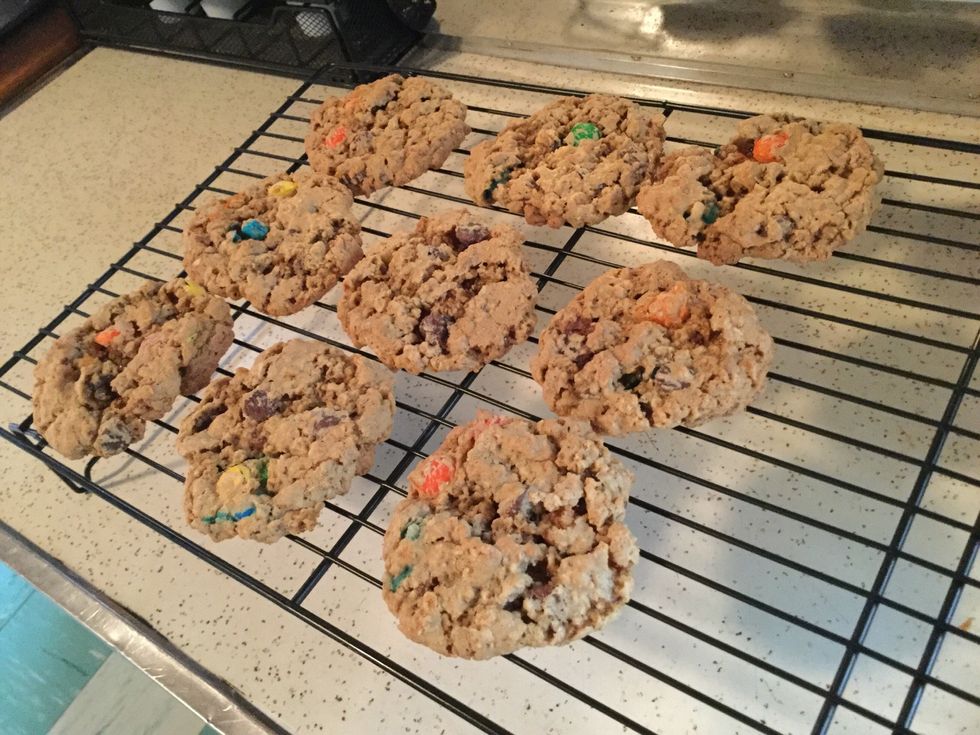 After 3 minutes move them to a cooling rack to allow them to completely cool.
Repeat steps 10-13 until you have used up all the cookie dough.
Thank you for looking over my snap guide and enjoy your yummy M&M Oatmeal Supreme Cookies!
2.0c Sugar
1.0lb Dark Brown Sugar
1.0c Margarine
1/2lb Peanut Butter
1.0Tbsp Vanilla Extract
6.0 Eggs
9.0c Quick Oatmeal
4.0tsp Baking Soda
1/2lb M&M Candies
12.0oz Chocolate Chips
2.0 Cookie Trays
2.0 Cooling Racks
1.0 Portion Scoop (of your choice)
Very Large Bowl
Mixing Bowl
Spatula
Measuring Cups
Measuring Spoons
Oven