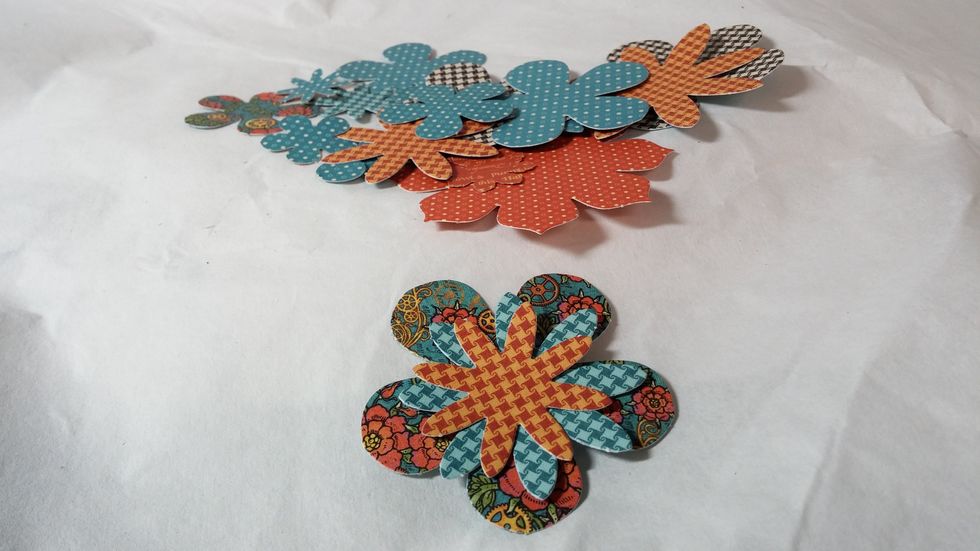 Step One: Layer your flowers to achieve a look you desire.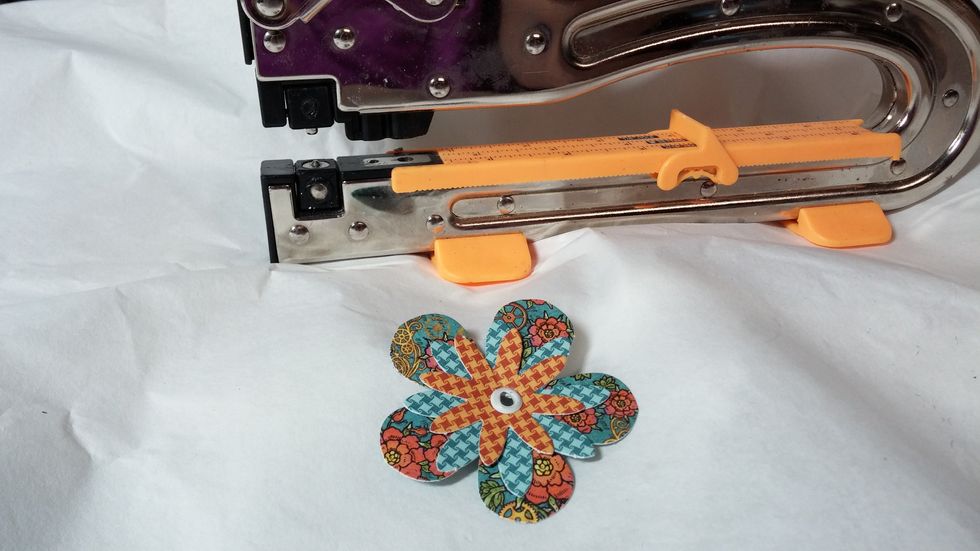 Step two: Use an eyelet to set your flower.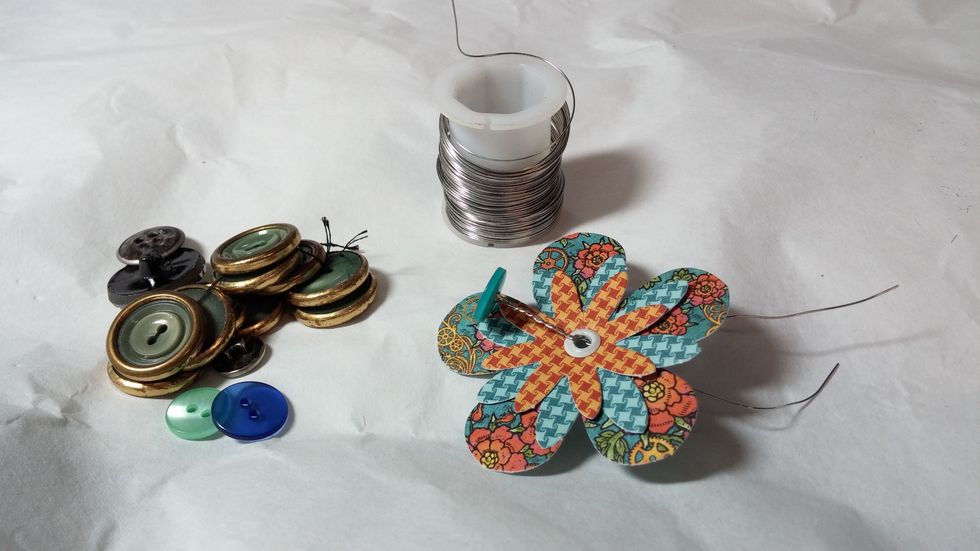 Step three: Thread your wire through the button and then through the eyelet hole.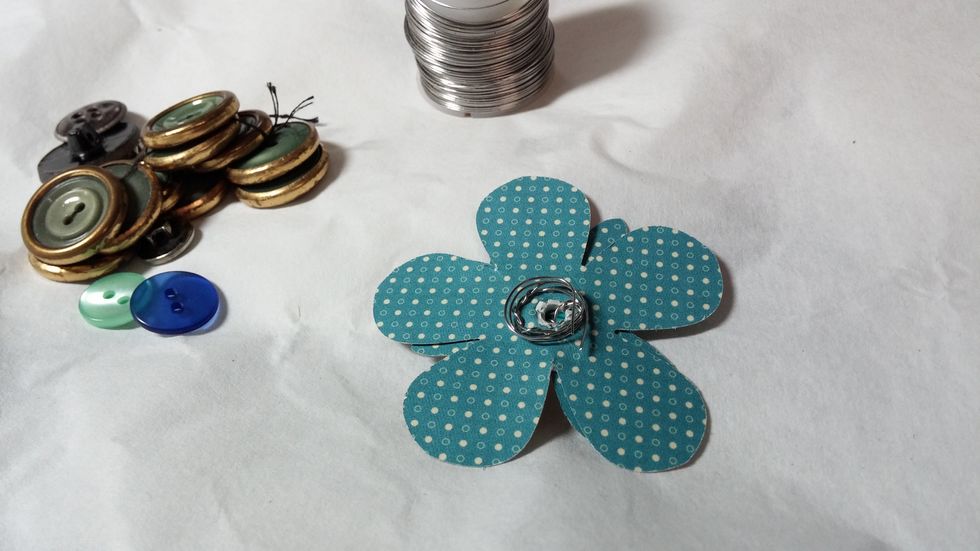 Step four: twist and curl the wire so the button stays in place.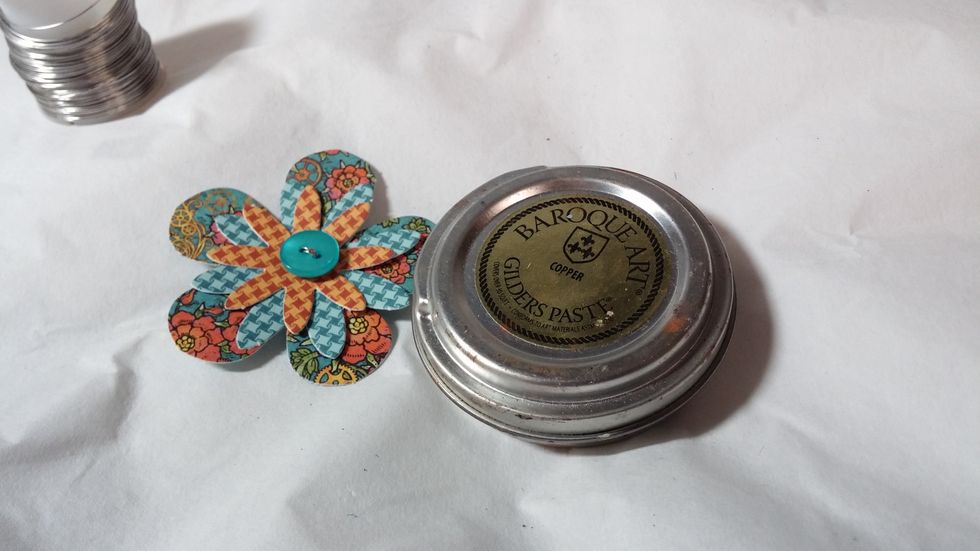 Step five: Use gilders paste to age and distress the flower. I also crumple the petals at this time to add texture.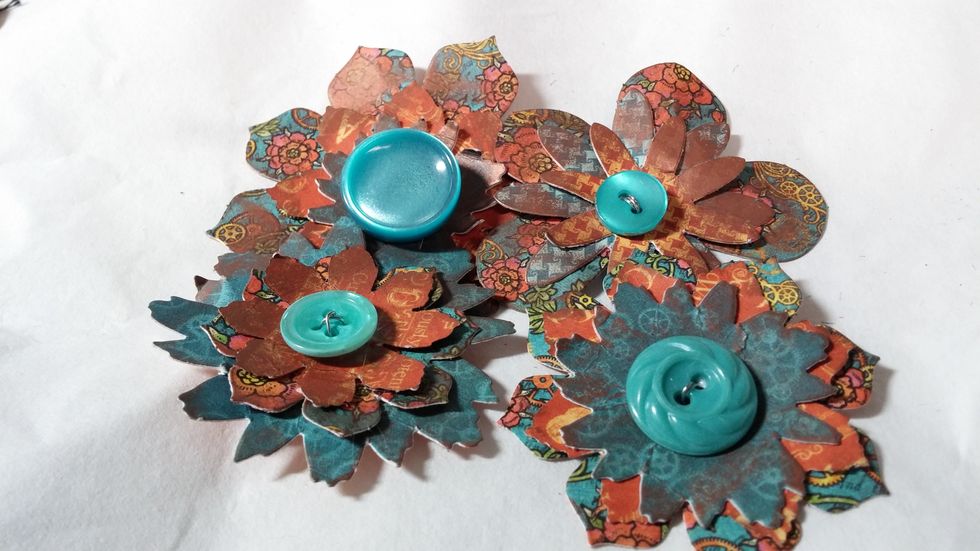 Step six: Now enjoy your mixed media flowers!
Graphic 45 Flowers
wire
buttons
gilder paste
eyelets and eyelet setter