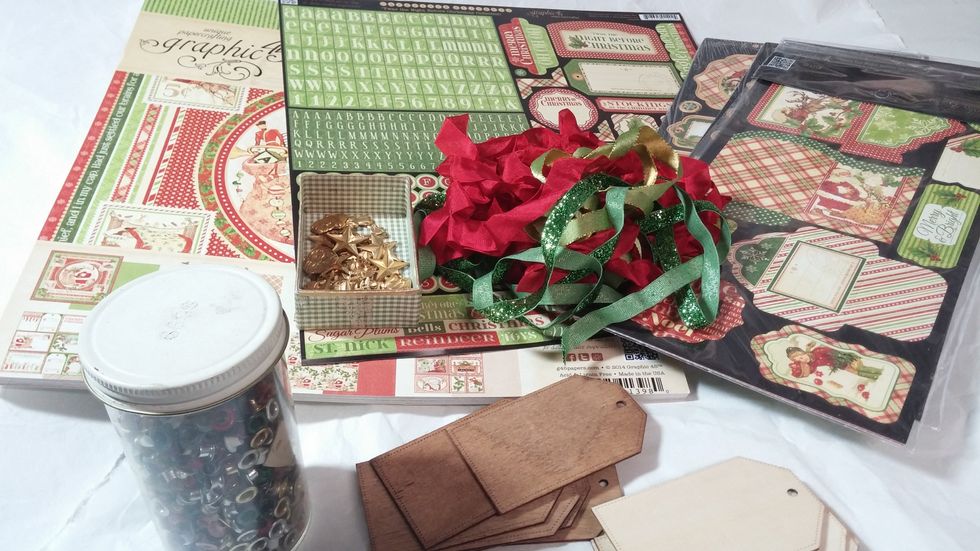 Gather your supplies. I was inspired to make these when I found the wooden tags at a big box store. I knew I wanted to take a mixed media approach.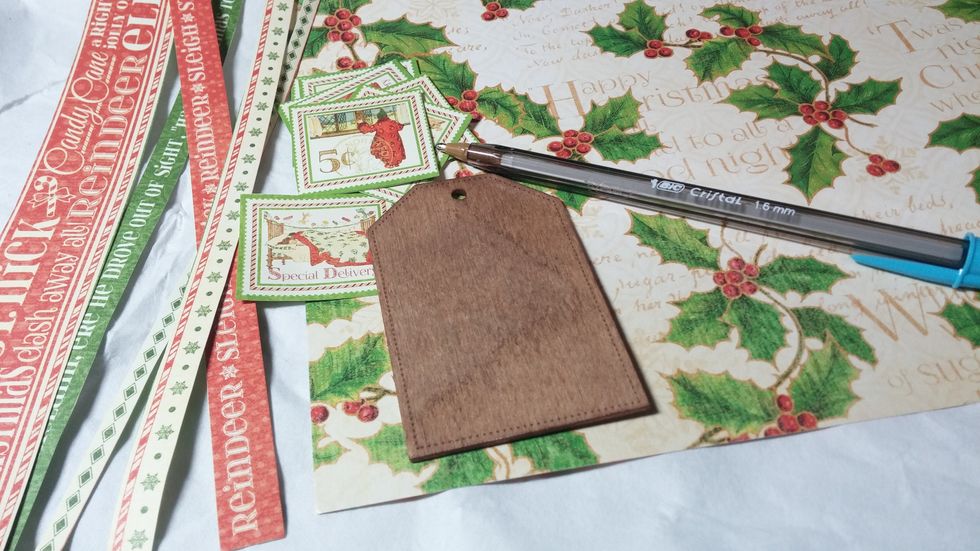 Trim some cut aparts from the Graphic 45 paper for embellishing. Cut a template for the tag. I made mine slightly smaller as I wanted to preserve the dotted detail on the tag's edge.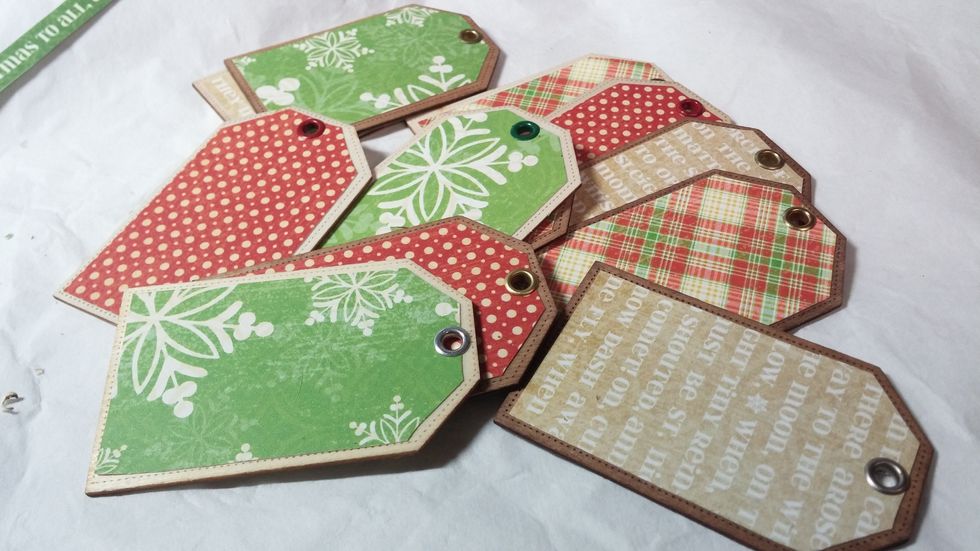 Add an eyelet to each tag. I used a variety of colors. These happen to be vintage ones from a garage sale.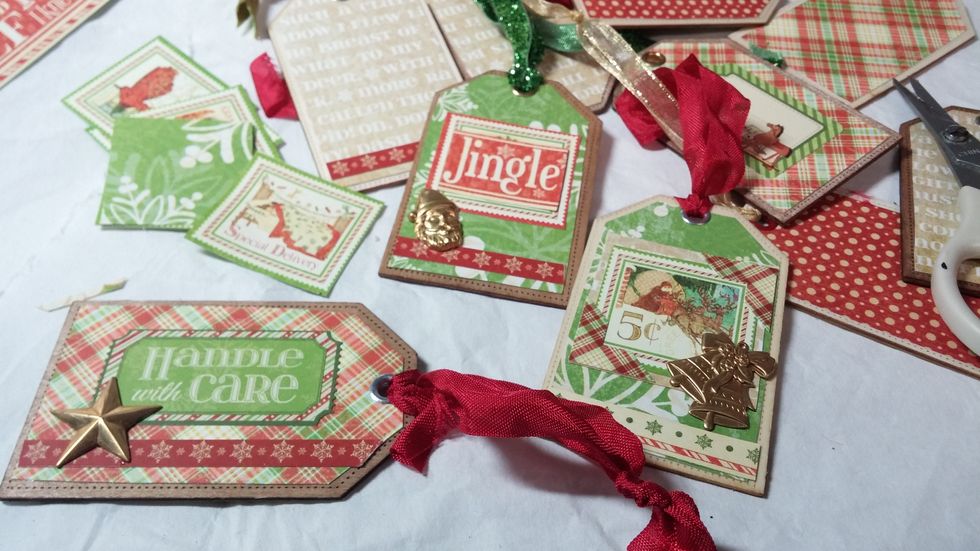 Add ribbon and start to audition charm arrangements. Adhere with glue of choice, I tried out Zip Dry and things went well.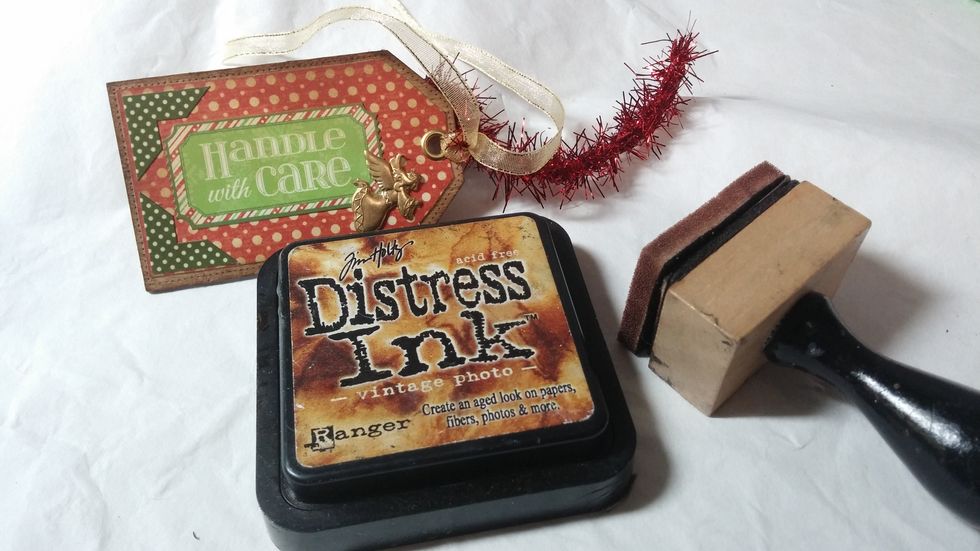 This step really pulls things together. Ink up the edges of the tag. This is my go to color for sure.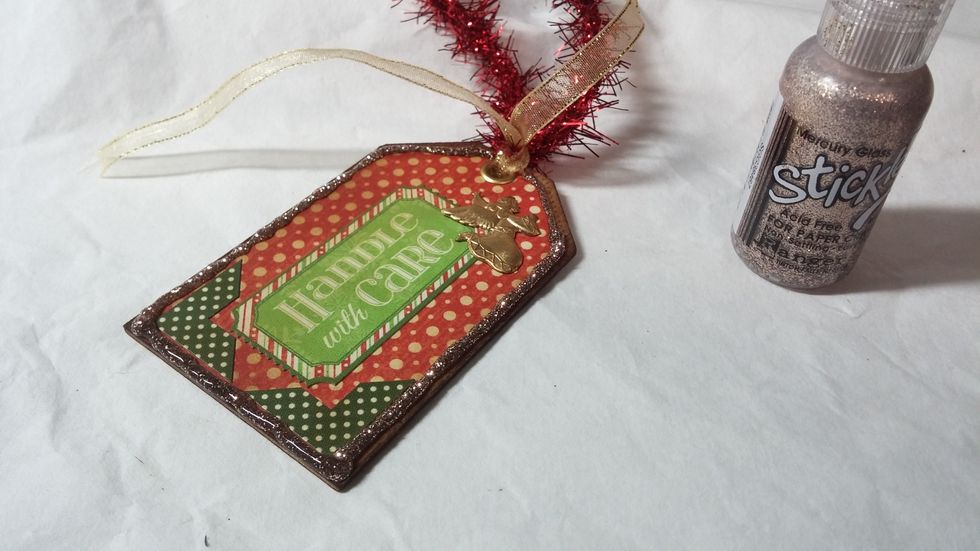 Here I added another layer of media and got some stickels glitter glue in the mix.
Use your tags to give each of your gifts a lovely personal touch. The backs of each of these are still natural wood, providing the perfect place to add a "to" and "from." Cheers!
'Twas the night before Christmas, Graphic 45
Wooden Tags
Distress Ink, Vintage Photo
Stickels Glitter Glue
Christmas Charms
Ribbon and Tinsel
Eyelets
'Twas the night Before Christmas Stickers
Xyron Creative Station or alternate adhesive
Zip Dry Glue