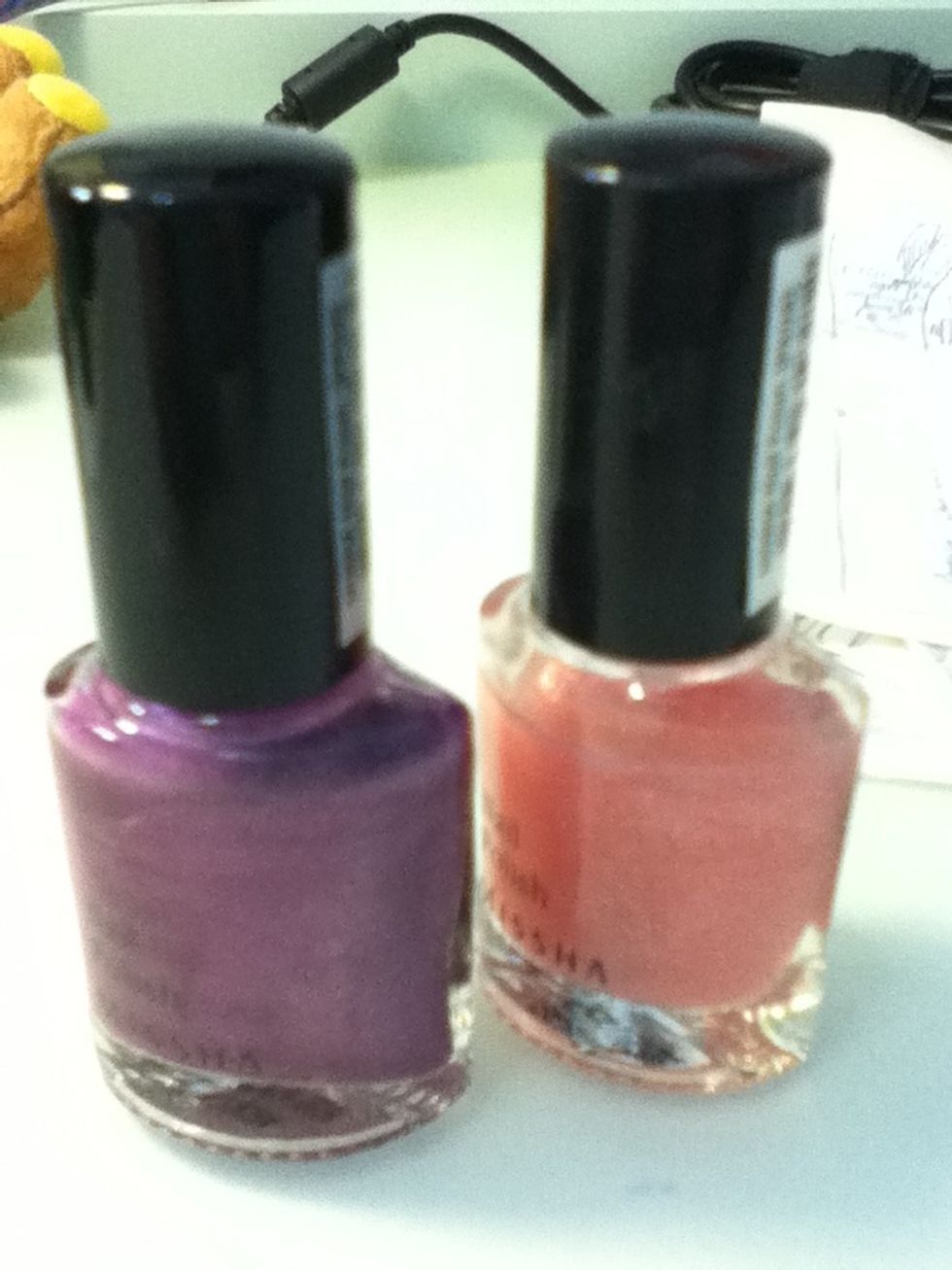 Choose two colours of nail polish. I am using Missha PP02 and PK08 here.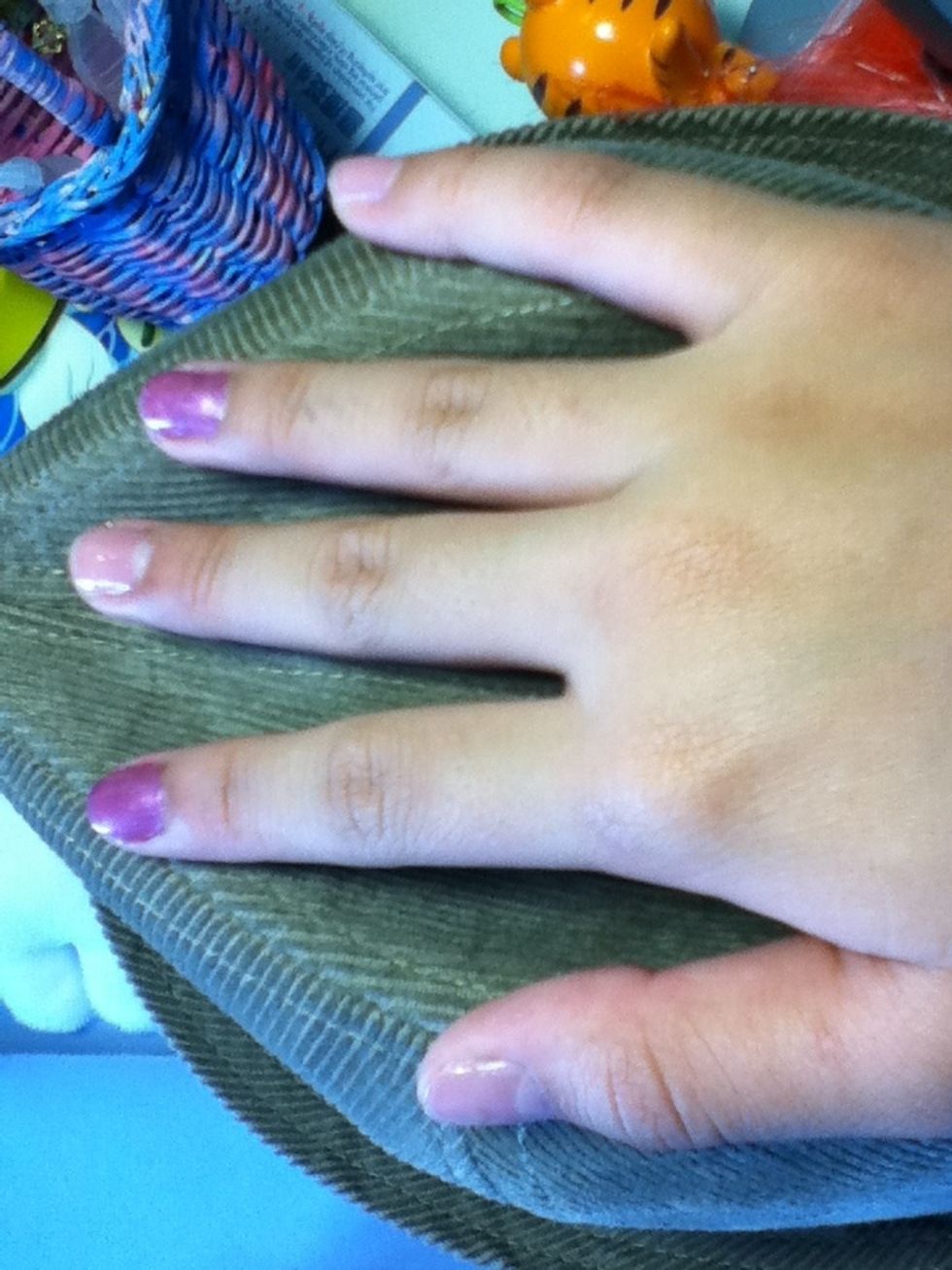 Colour them by this order: Left Hand A B A B A Right Hand B A B A B. In here colour A is purple and B is pink.
To let your nails look the best with this guide, you can choose colour that is in similar colour group but different shade.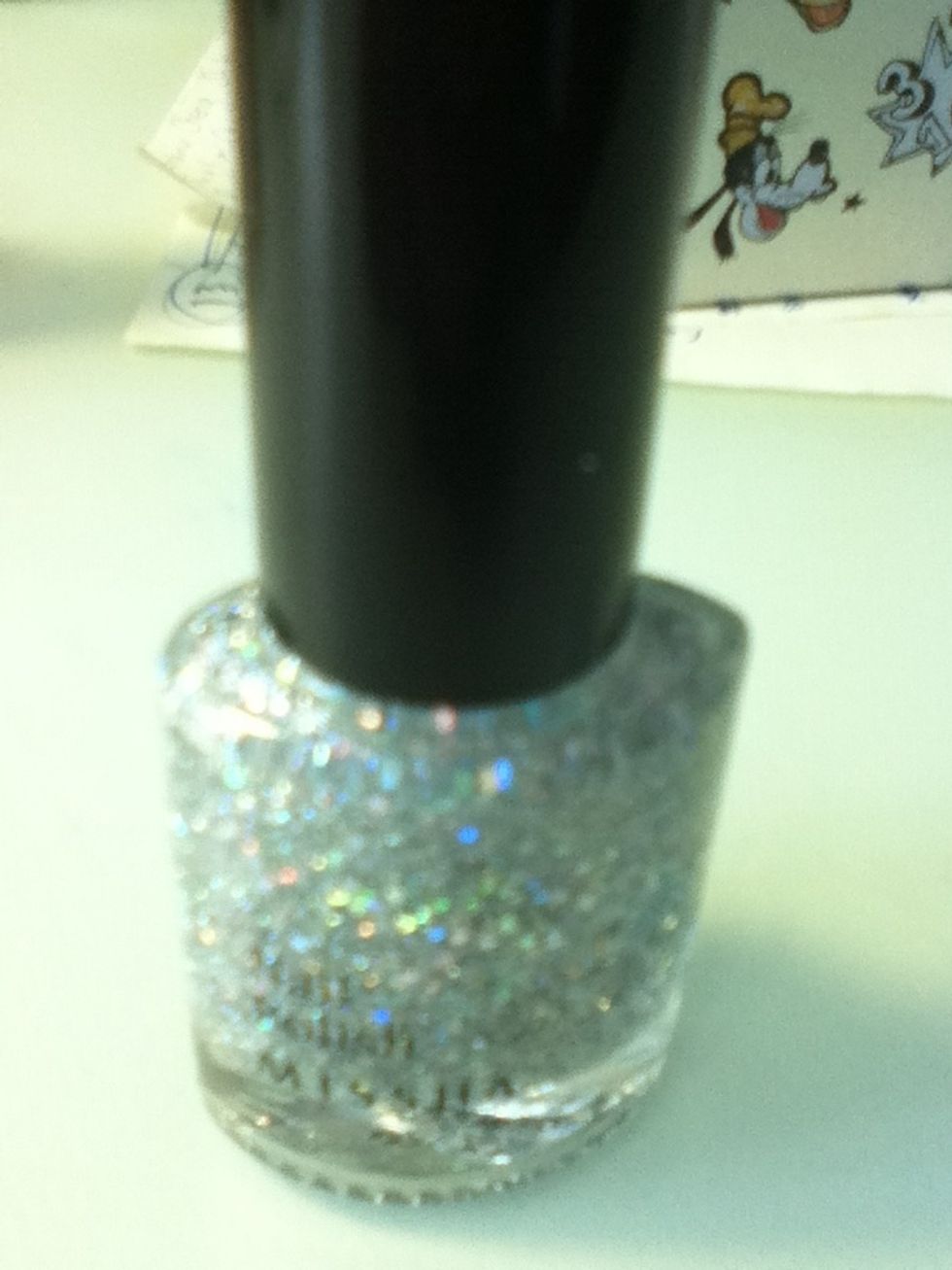 Because my pink nail polish is quite light and blend in with my nails, I decide to put some sparkle on! This is Missha WH03.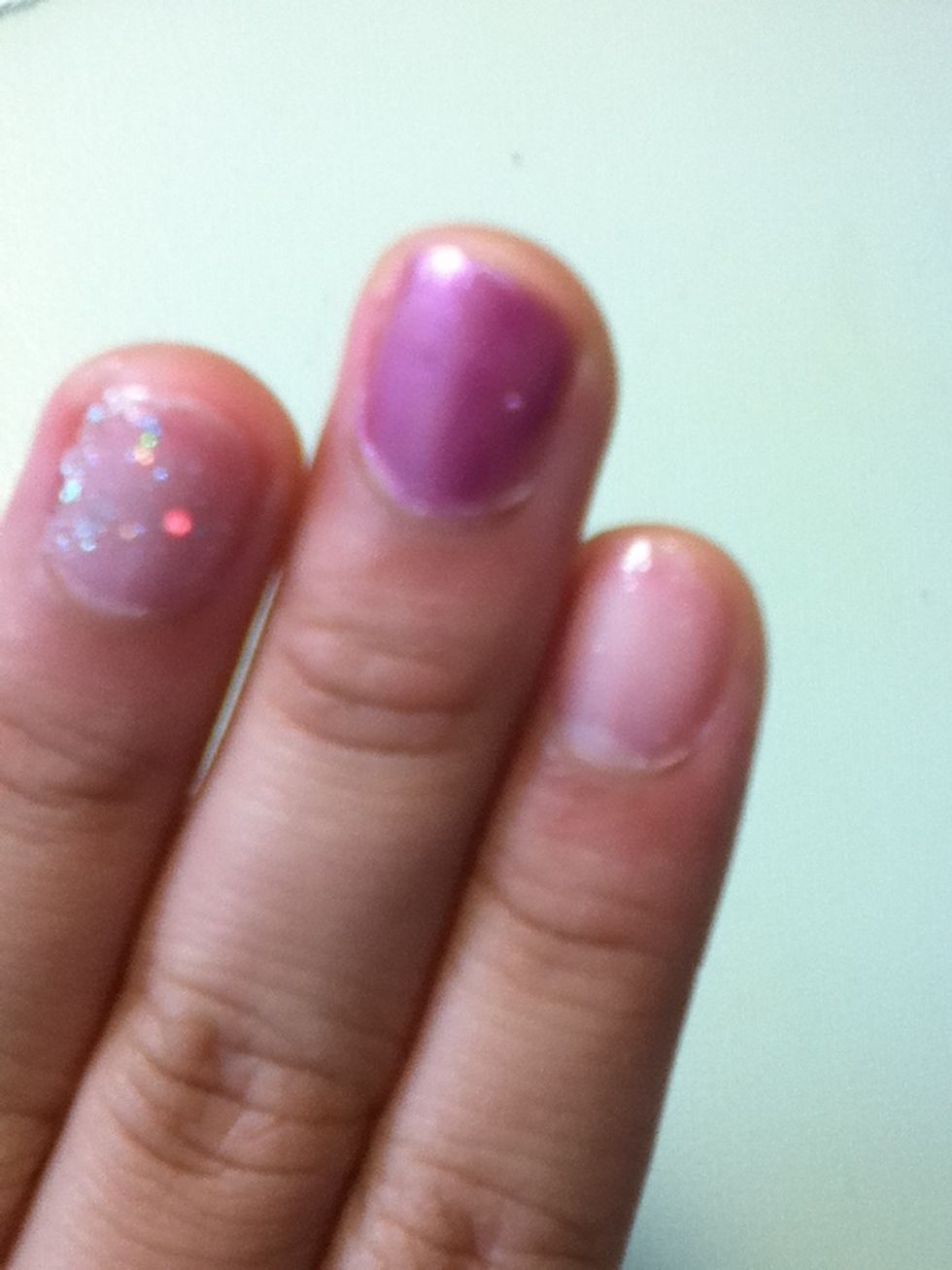 From left to right: Pink with sparkle, Purple, just Pink.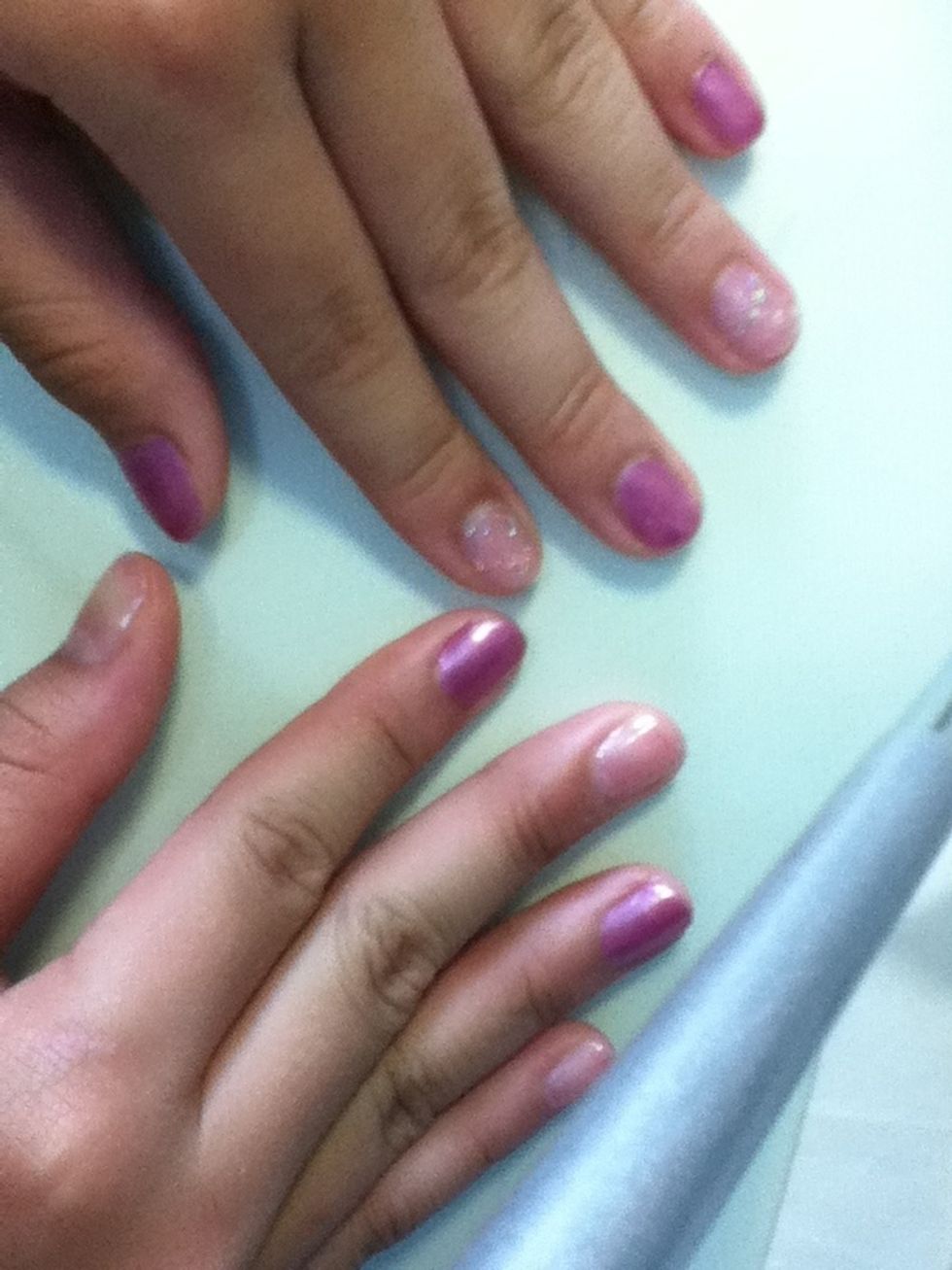 Final product.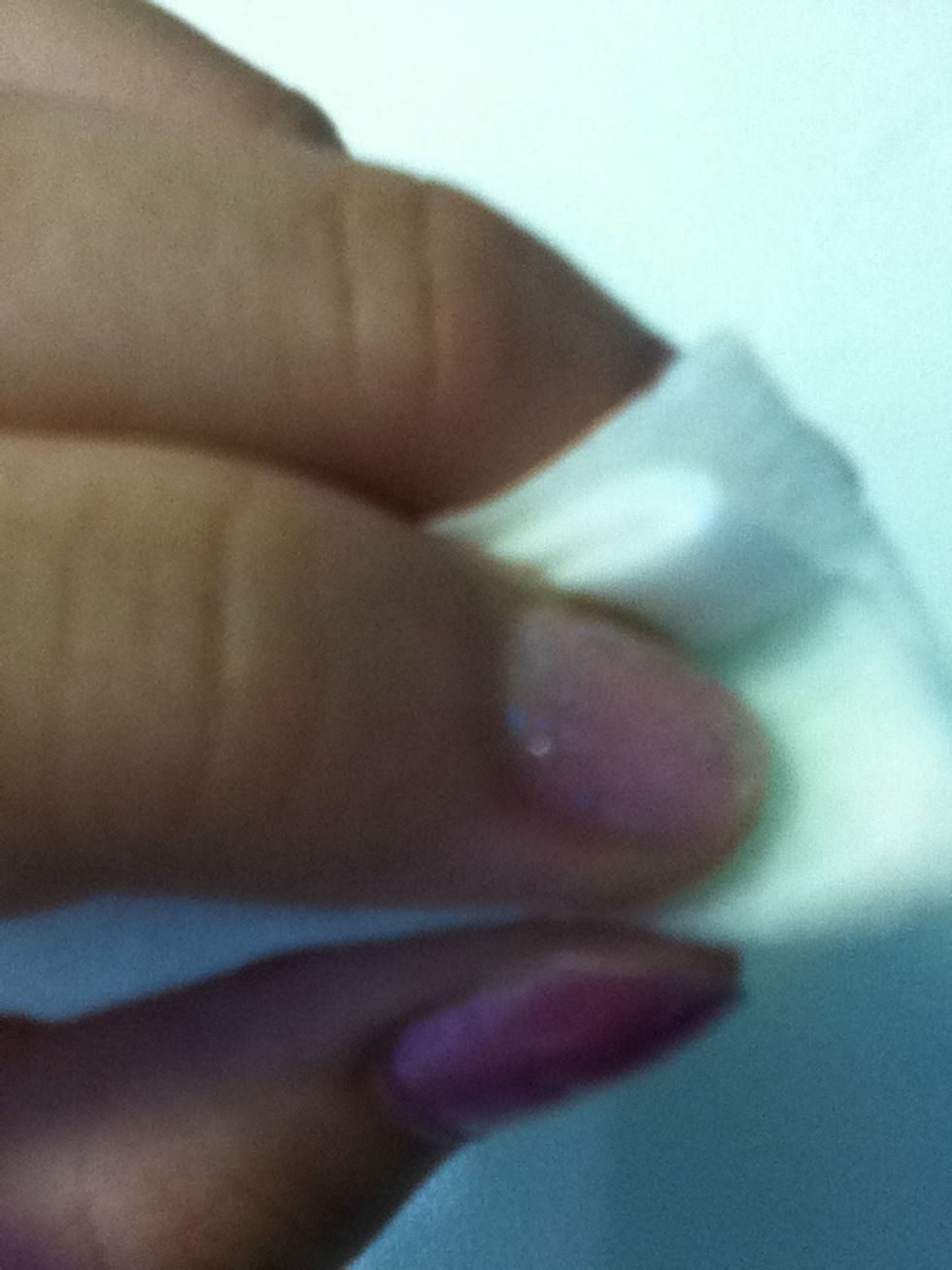 If you are as careless as I am, remember to use nail remover to clean the surroundings.
Two different color nail polish
Your lovely nails