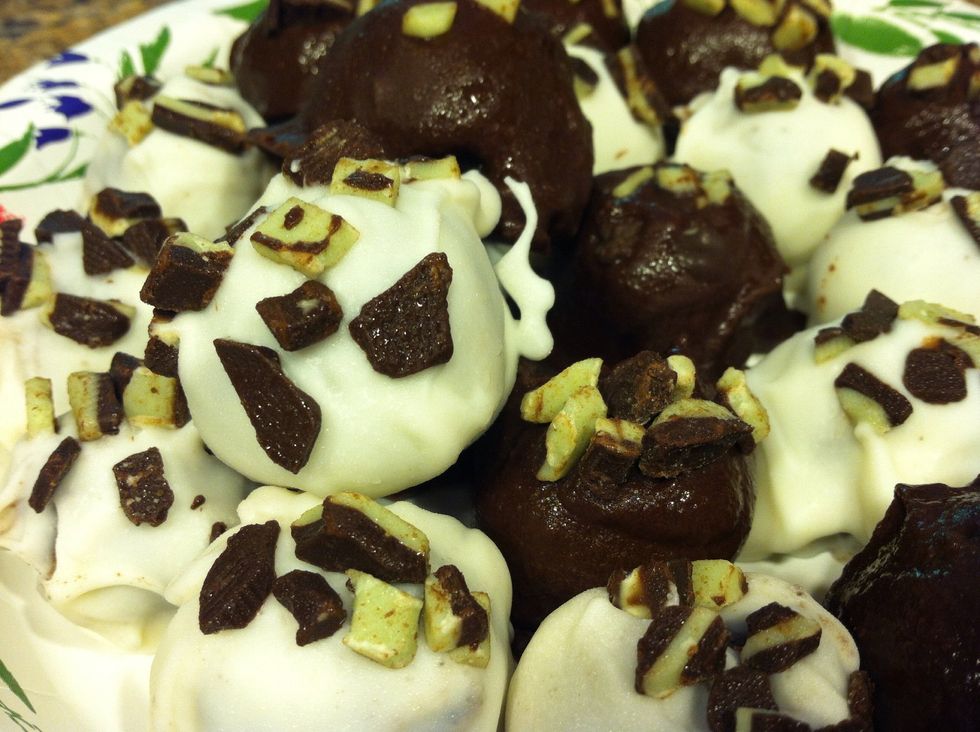 These truffles are yummy and simple to make! -agreatdayforcake.tumblr.com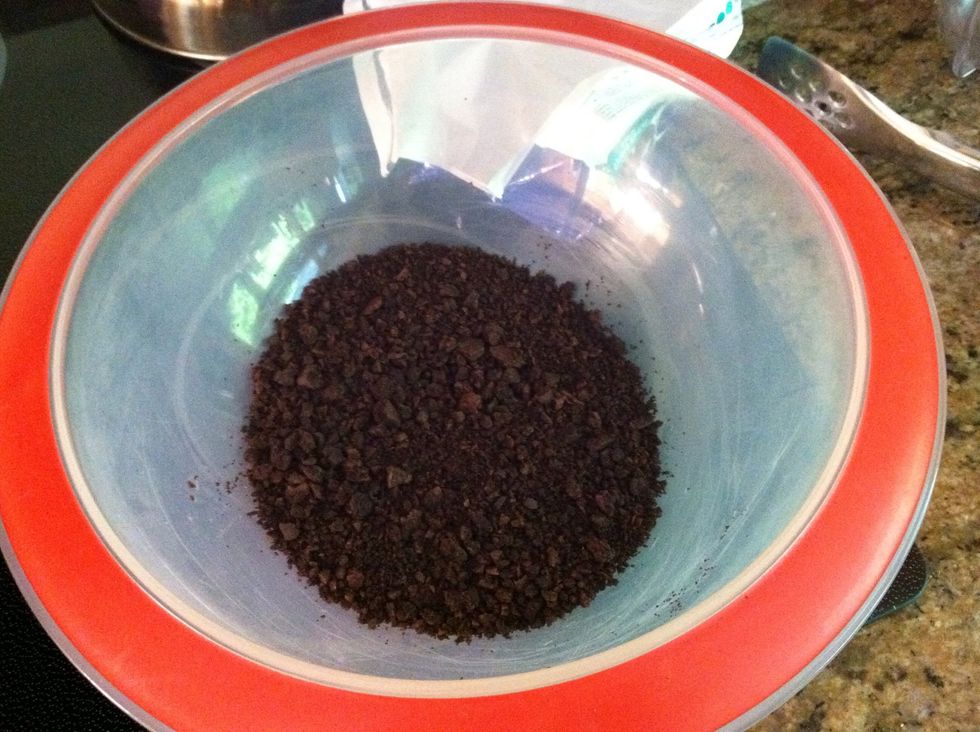 Place the entire box of cookies in a food processor or chop them up into fairly fine crumbs.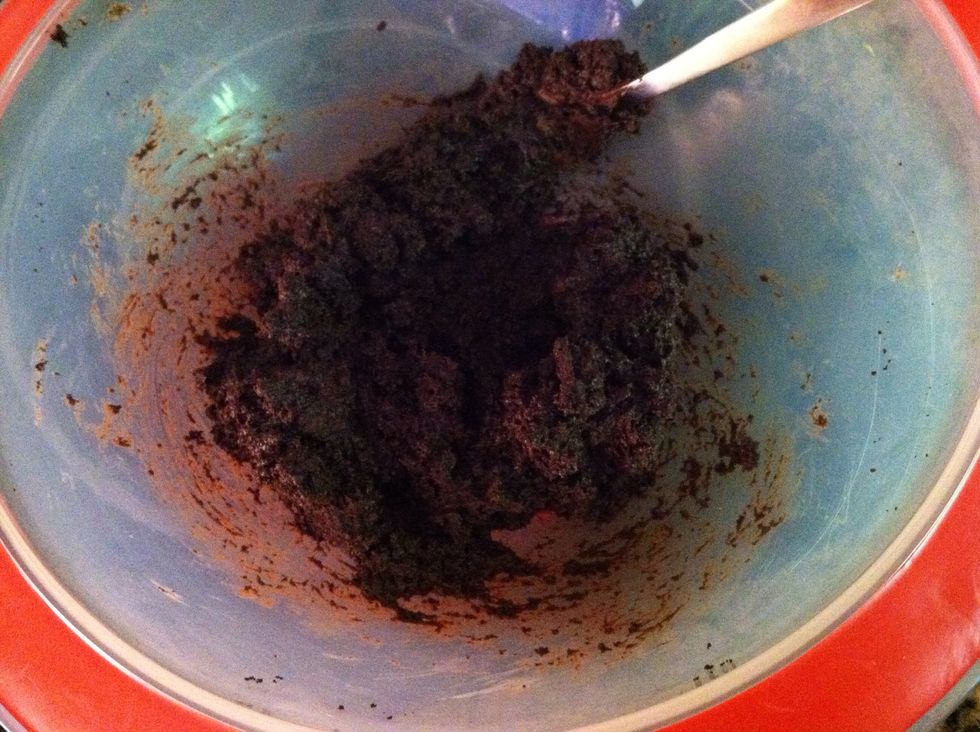 Add spoonfuls of frosting one at a time and mix until you have just enough frosting to make a dough (about 1/2 a can).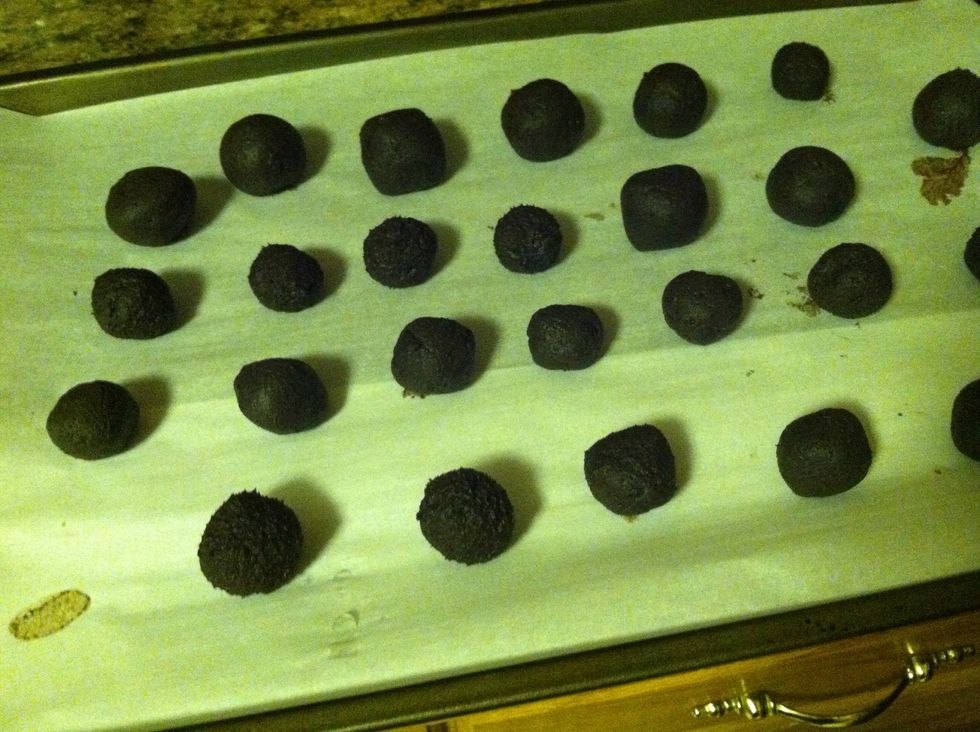 Roll the dough into balls and place on a baking sheet lined with parchment paper. Place balls in the freezer for at least 15 minutes.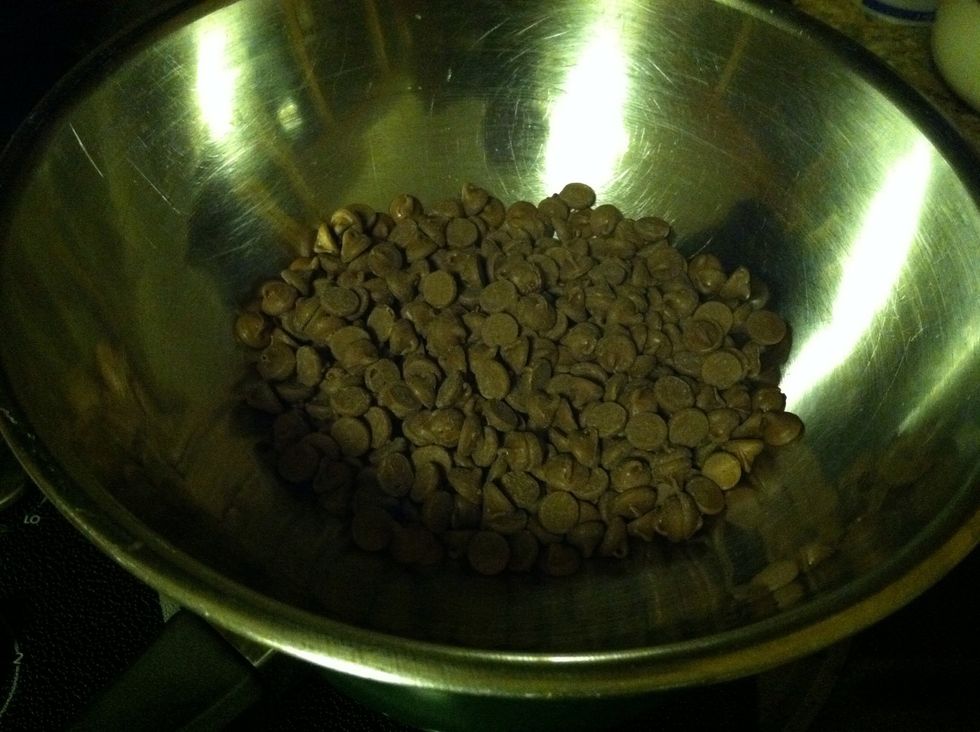 Melt your chocolate in a double boiler. Chop your Andes mints.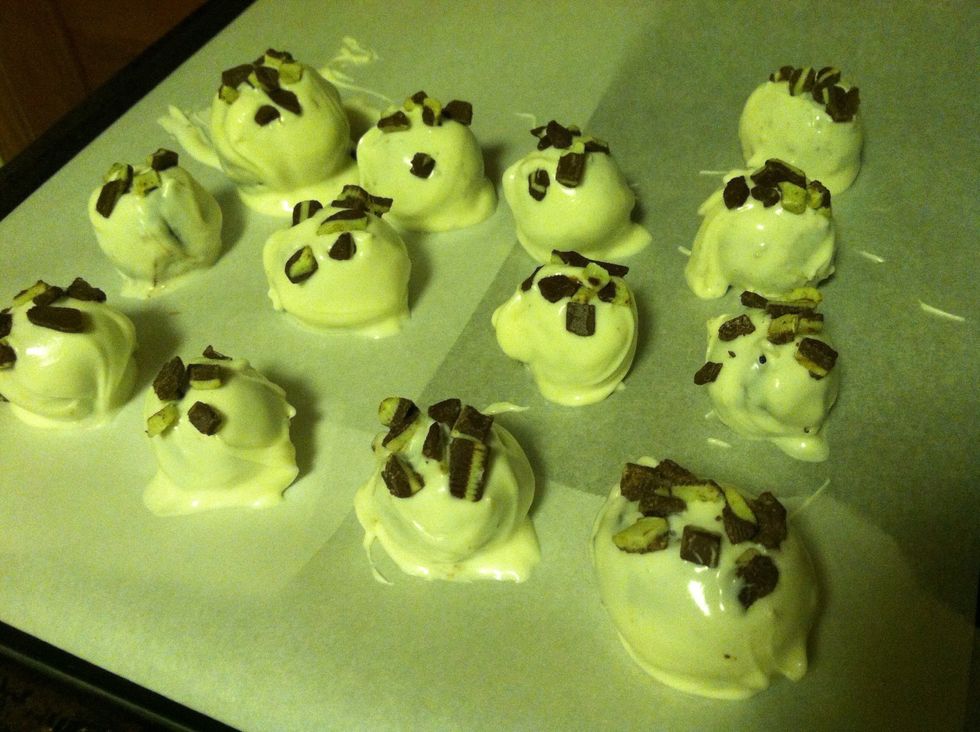 Using a fork to hold the balls, pour the melted chocolate over each individual dough ball with a spoon and let it drip off the fork before rolling onto the baking sheet. Sprinkle with chopped mints.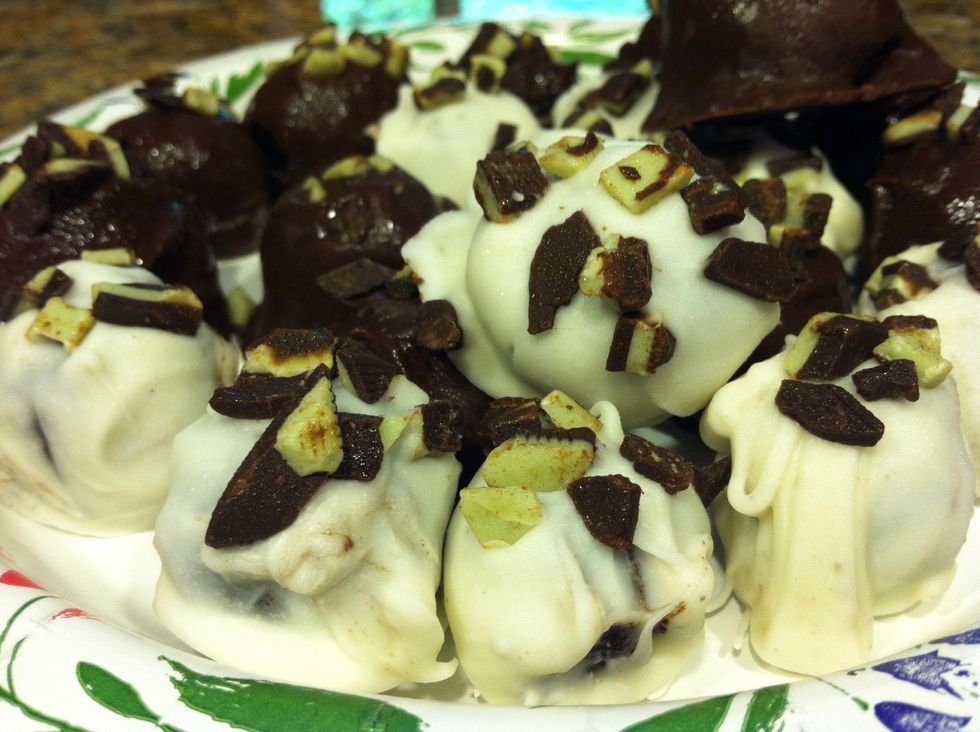 Allow chocolate to harden overnight. Remove from baking sheet and enjoy!
1.0 Box of thin mints cookies
1.0 Small container of chocolate frosting
White and/or milk chocolate melting bars
Chopped Andes mints