I bought the teeth from the dollar store, the pumpkins from WalMart, and the other things I had around the house.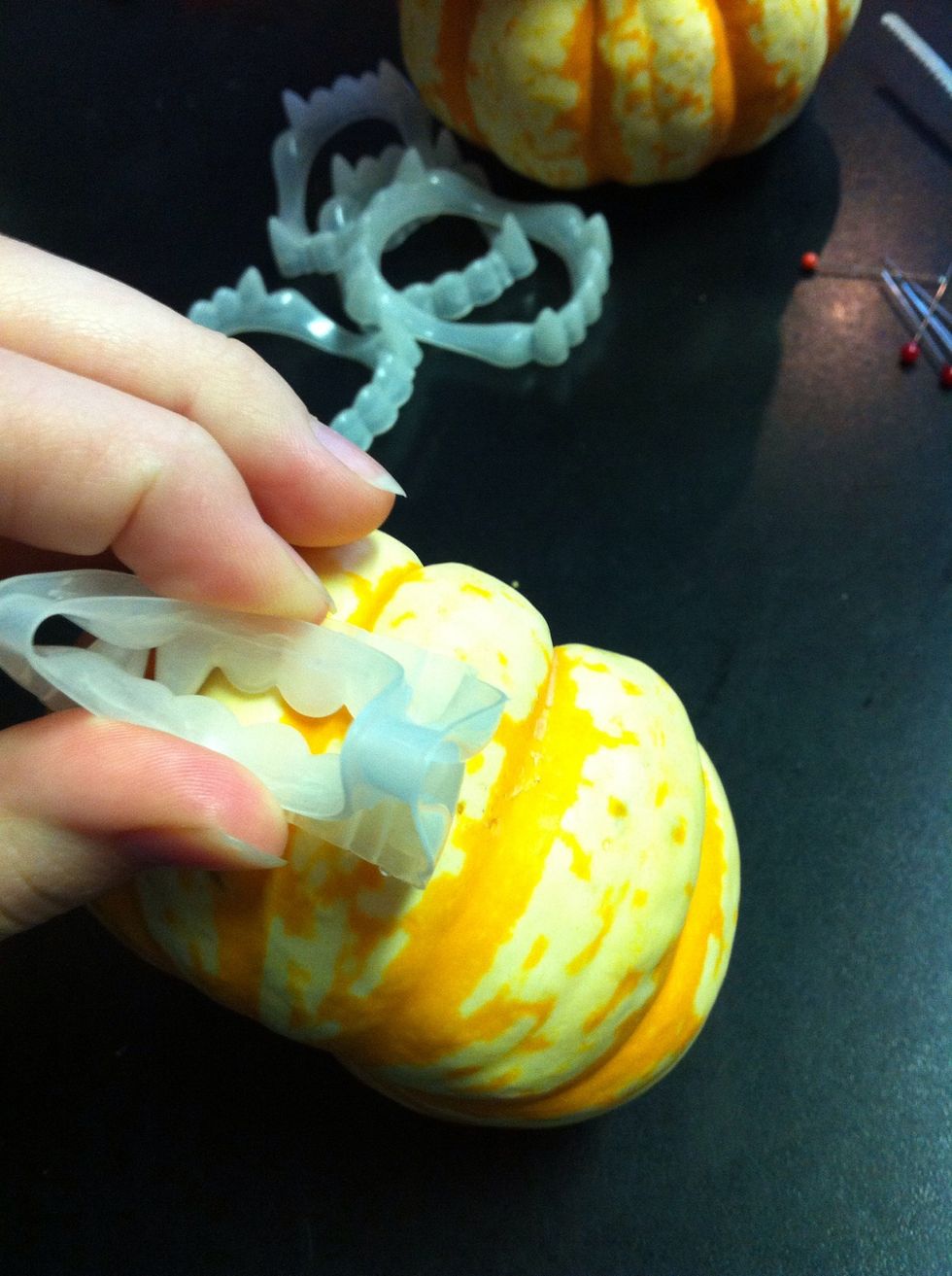 You first want to figure out how big to make your hole for the teeth. Put the teeth on the pumpkin like so.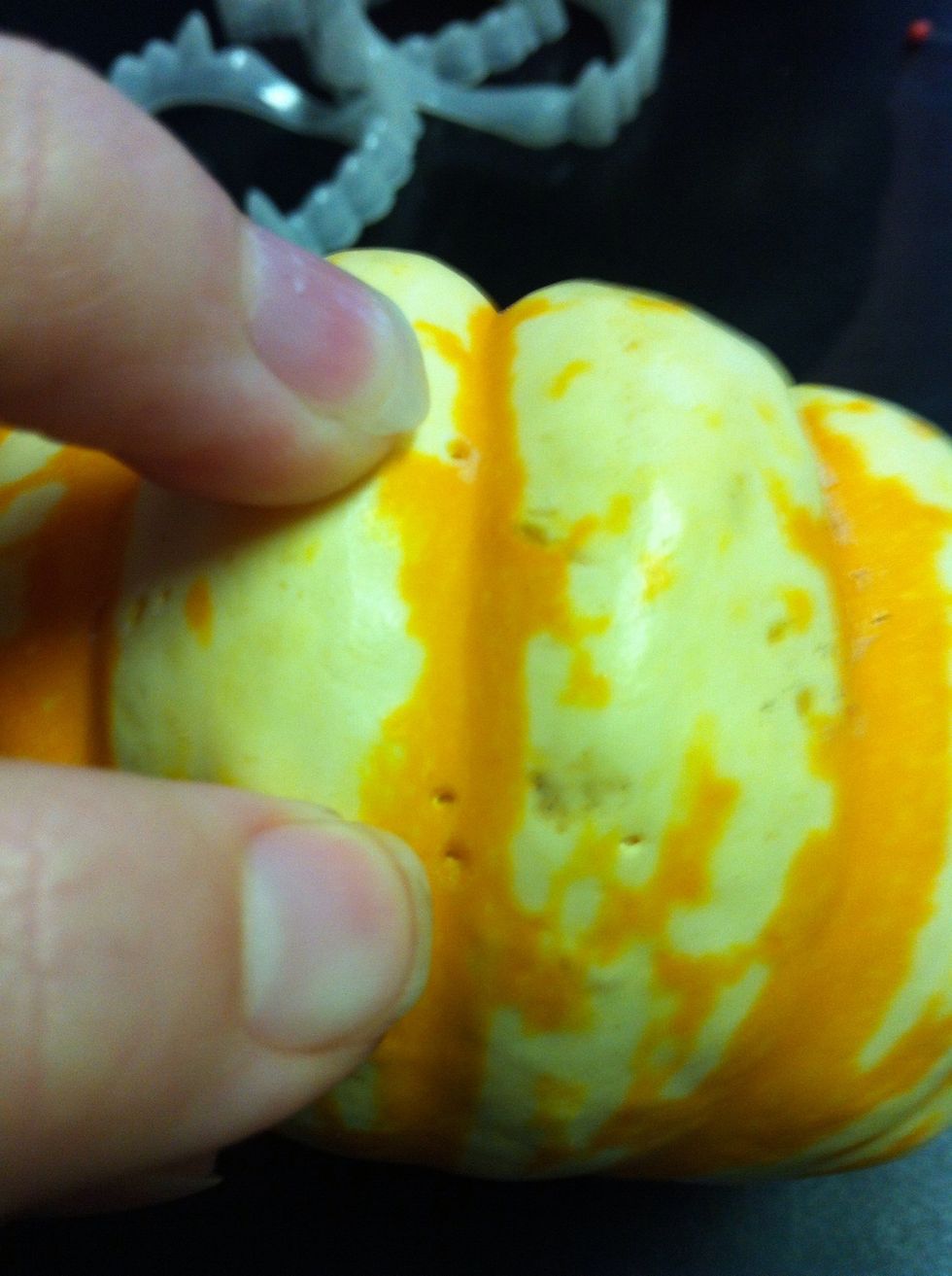 And poke a hole at the top and bottom of the teeth.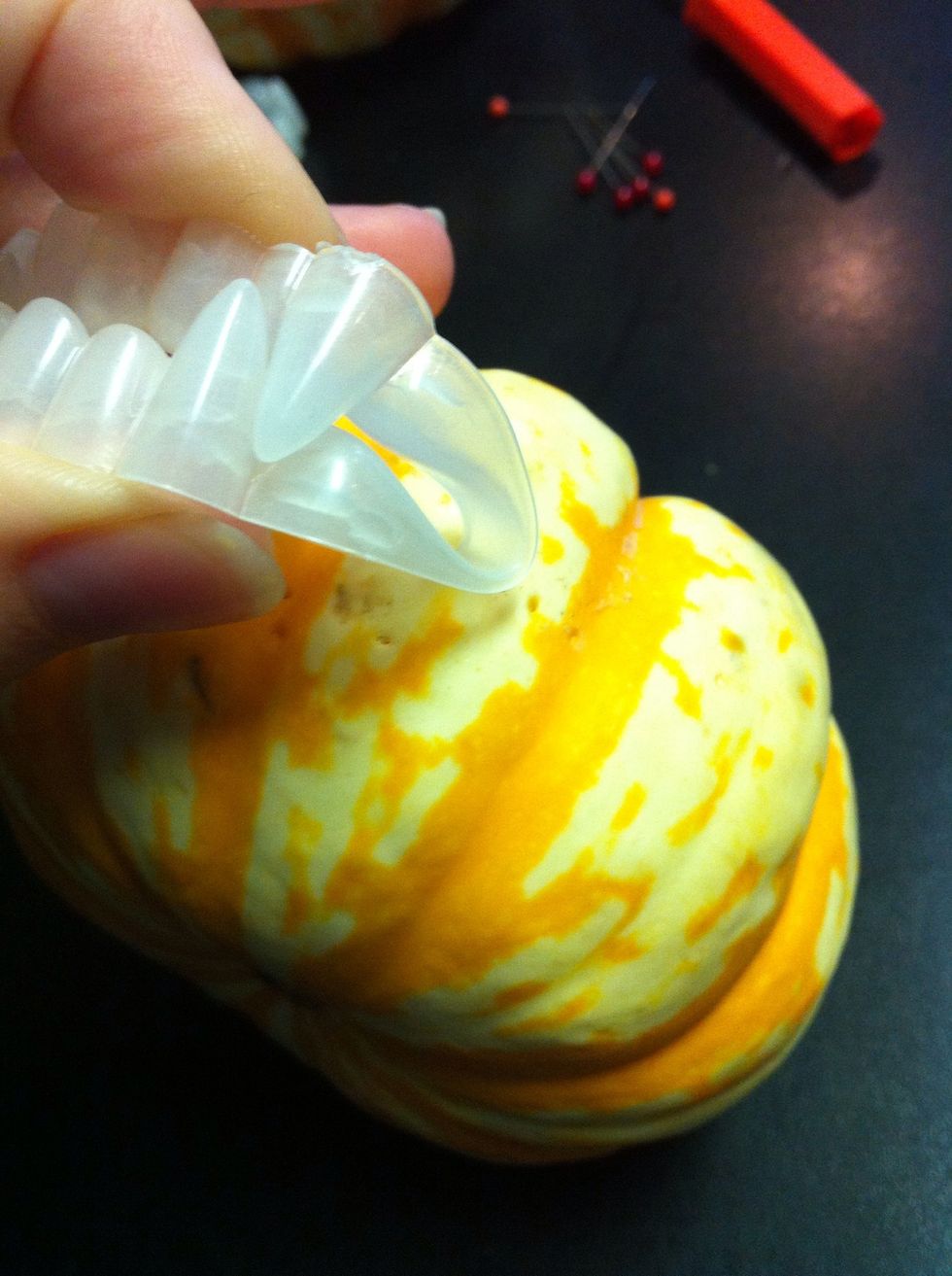 Put the teeth on the pumpkin like so and poke a hole with a pin at the sides of the teeth this time.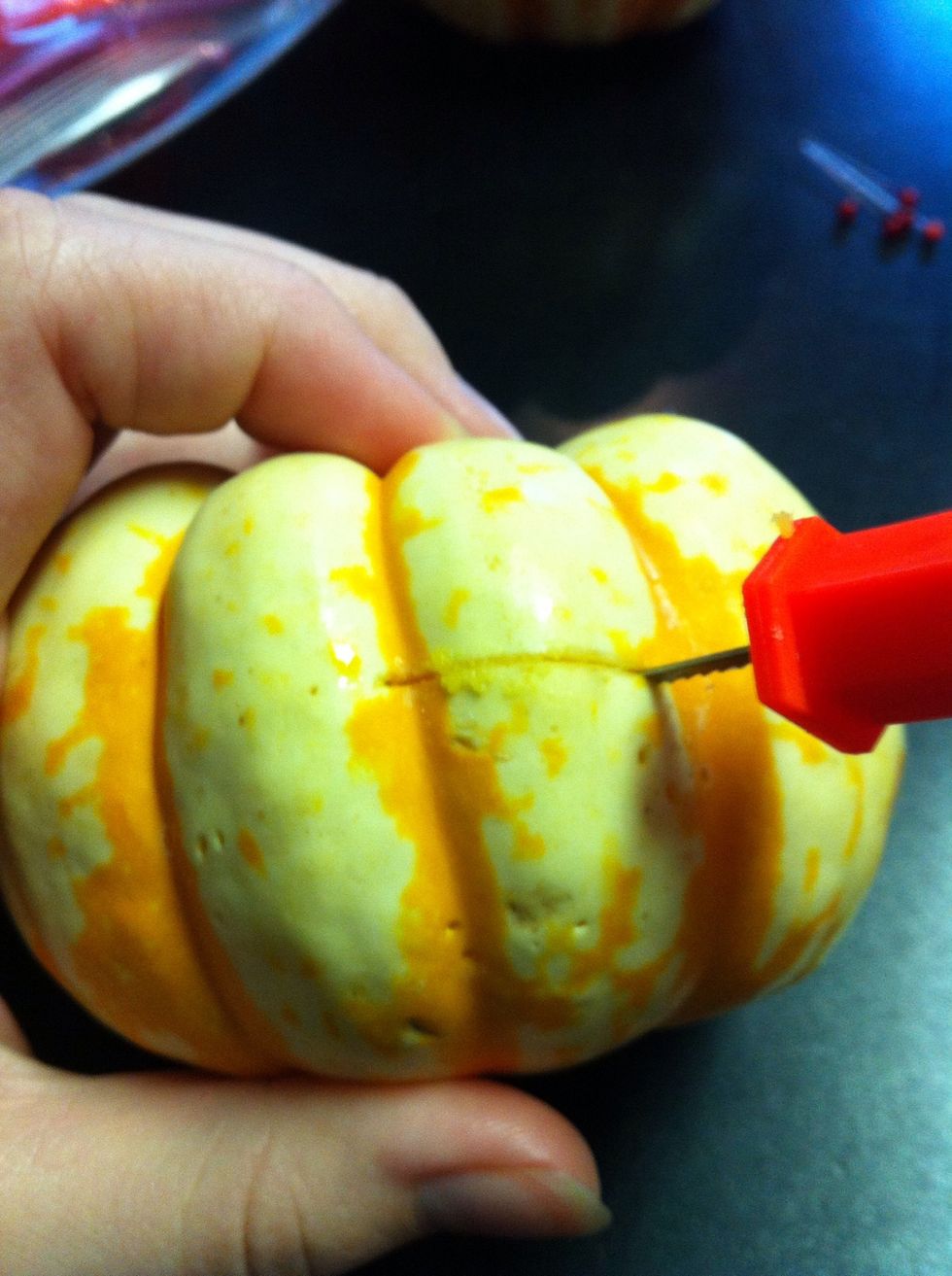 Now cut out the hole for the mouth following the holes you poked.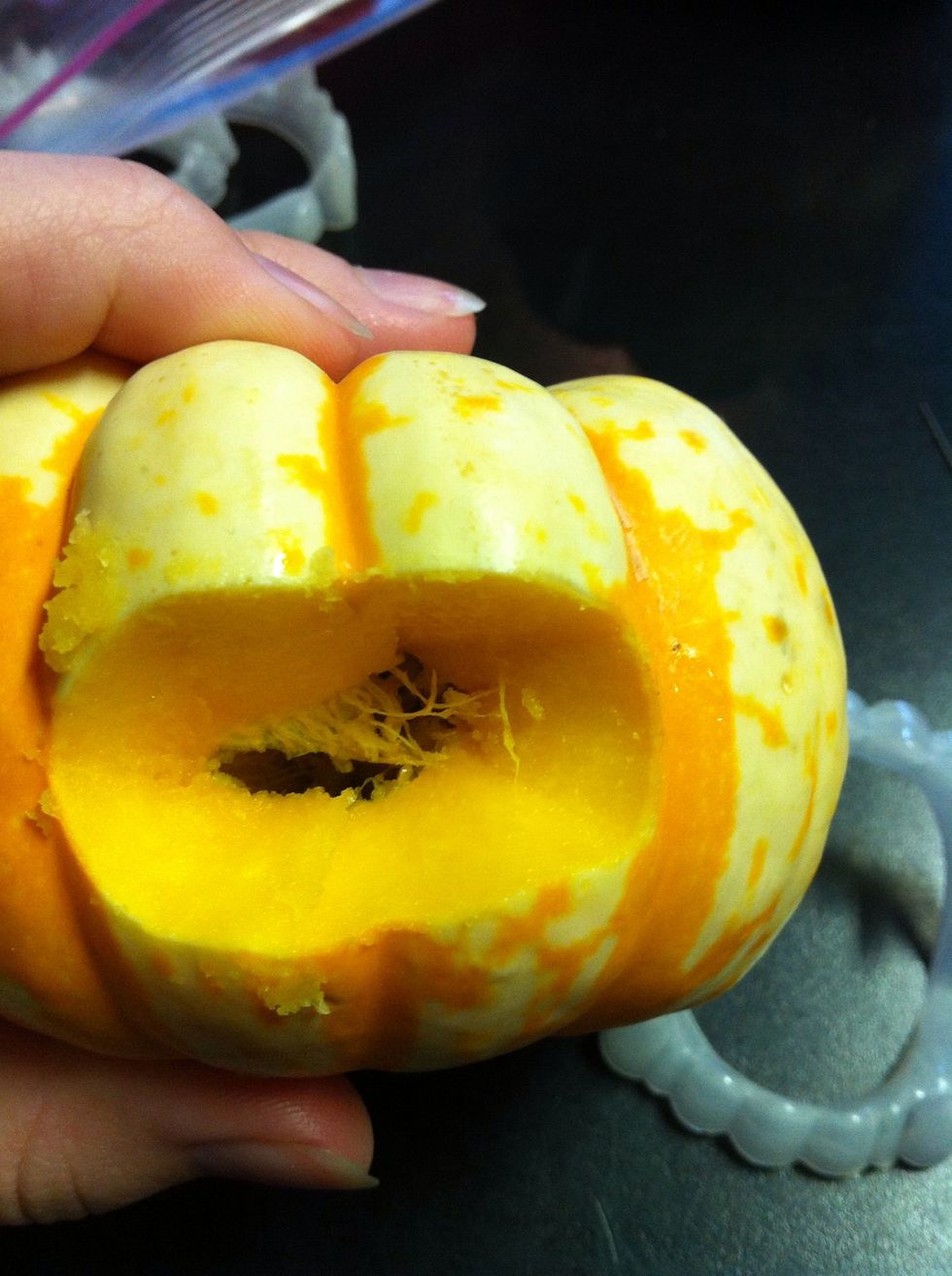 Ok. The teeth did NOT fit in here at all. But it's better to start small because you can always make it bigger.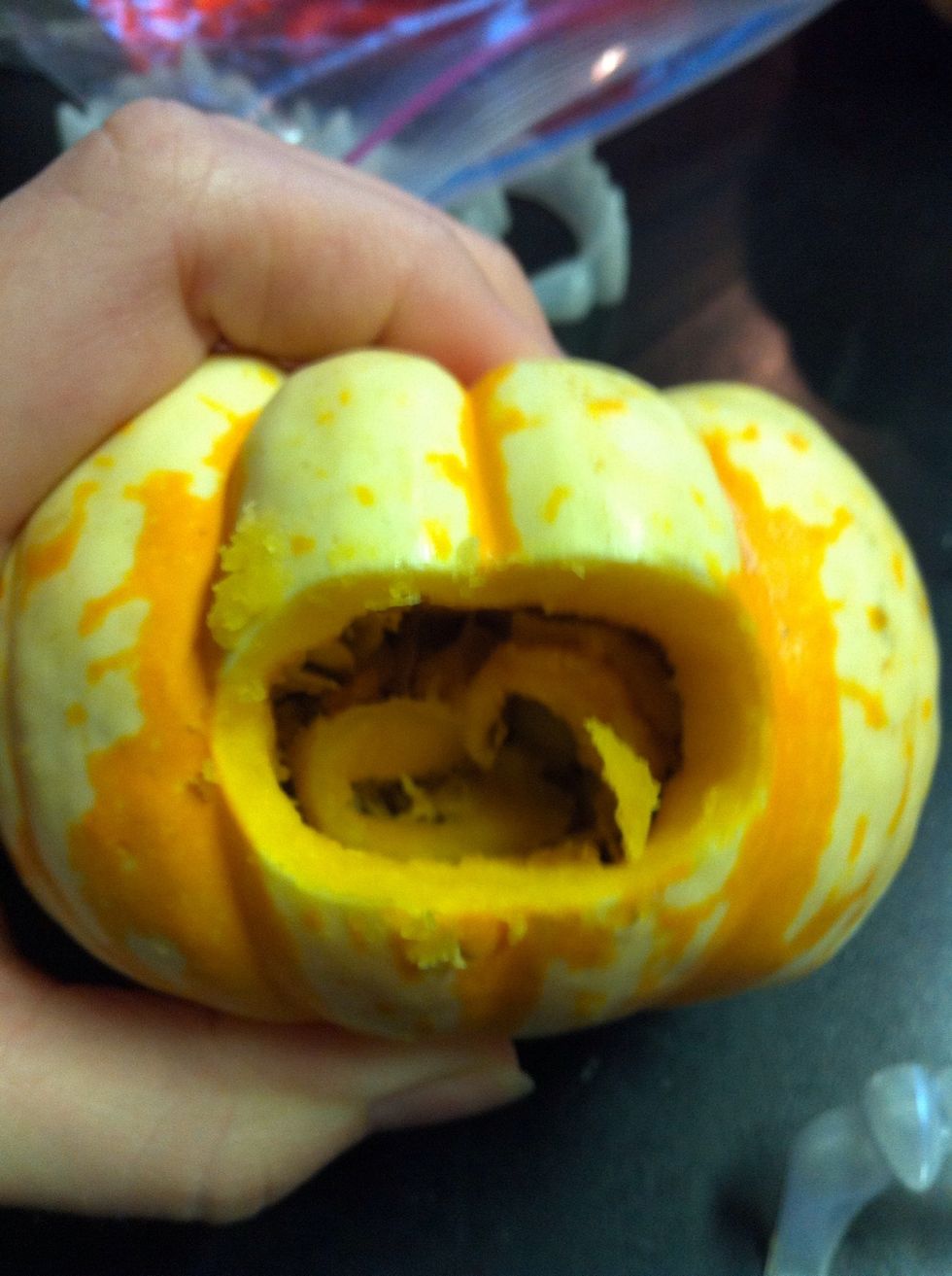 Ah that's better.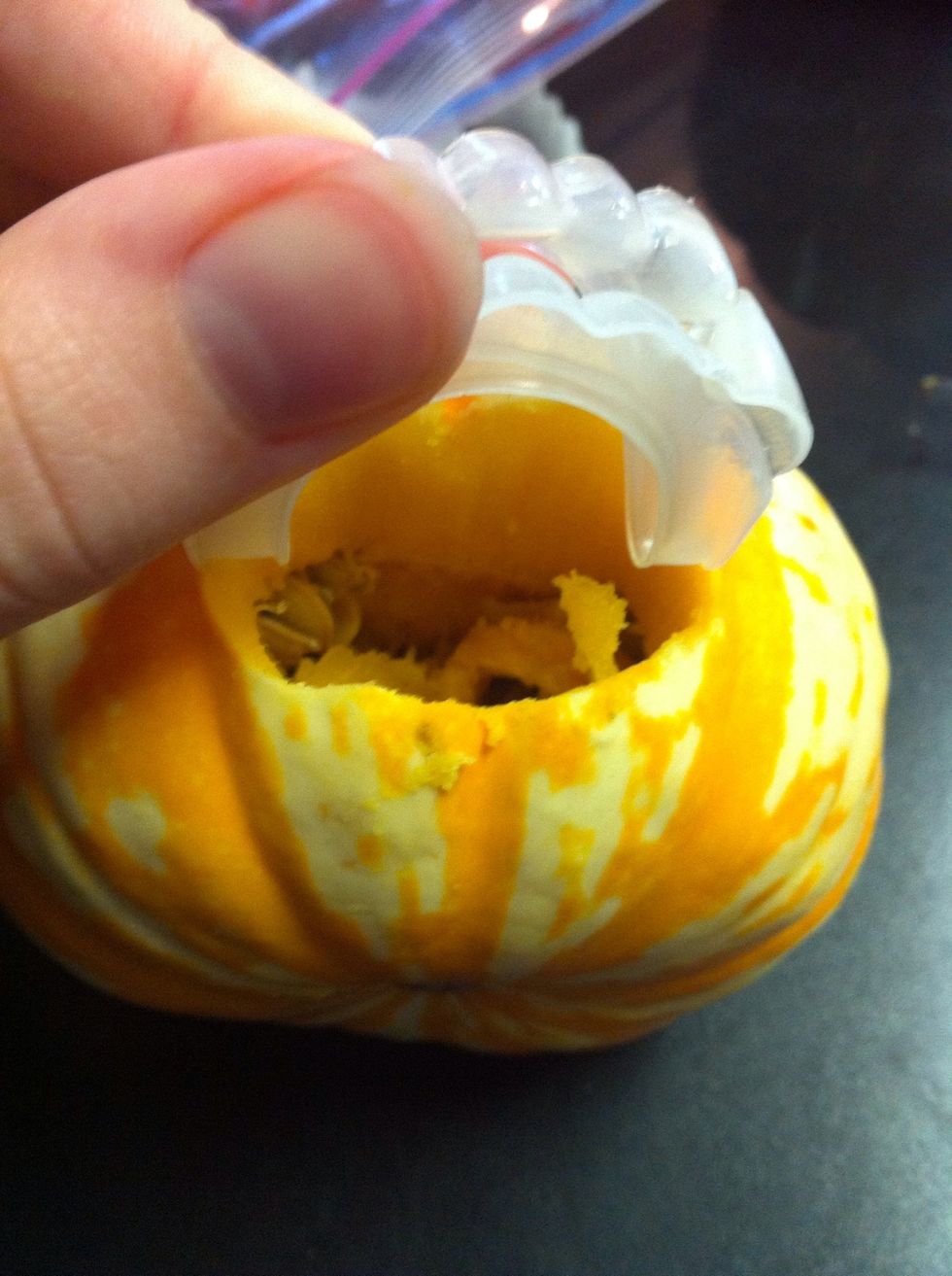 But it still needs to be a little wider.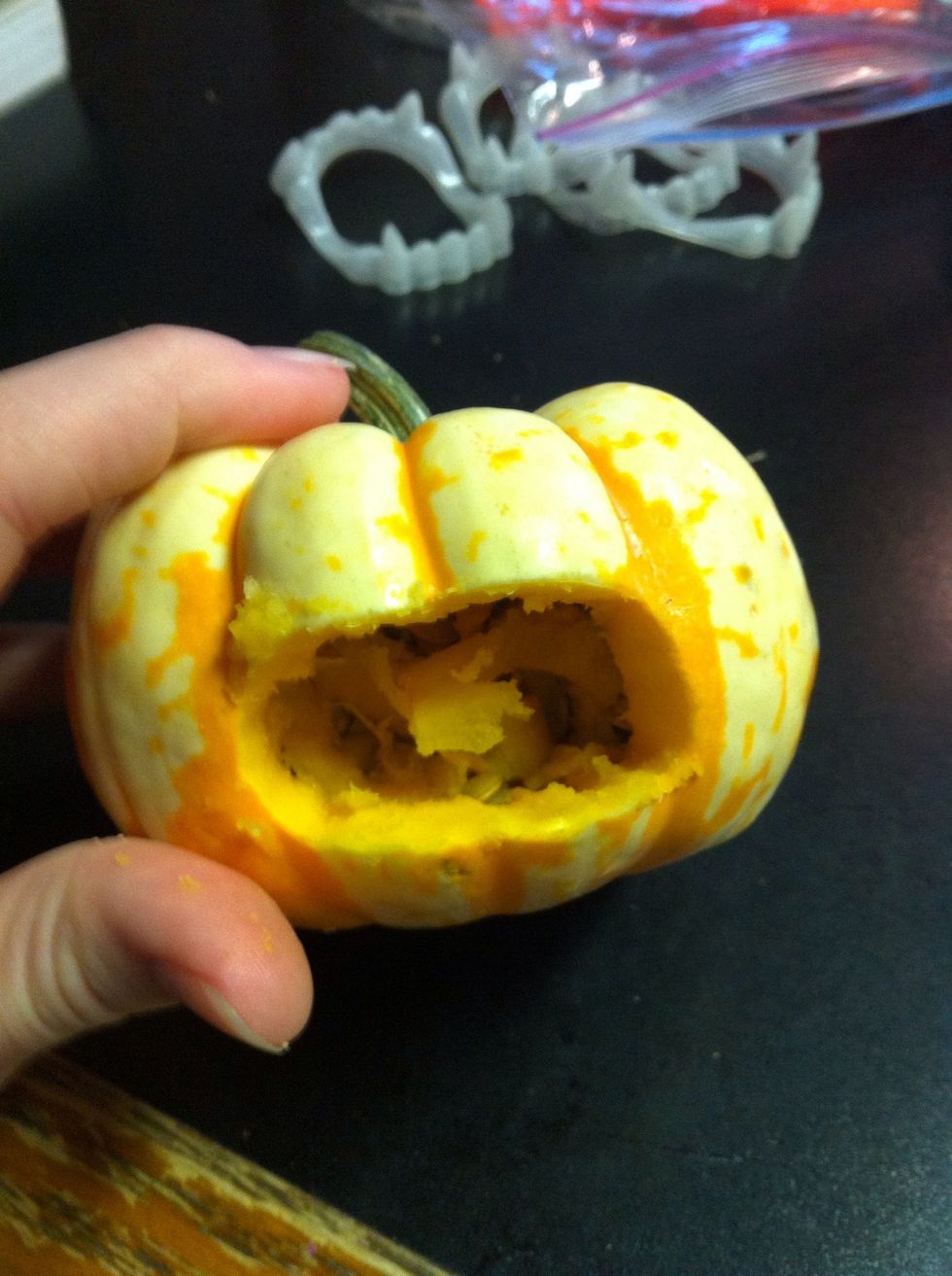 Perfect.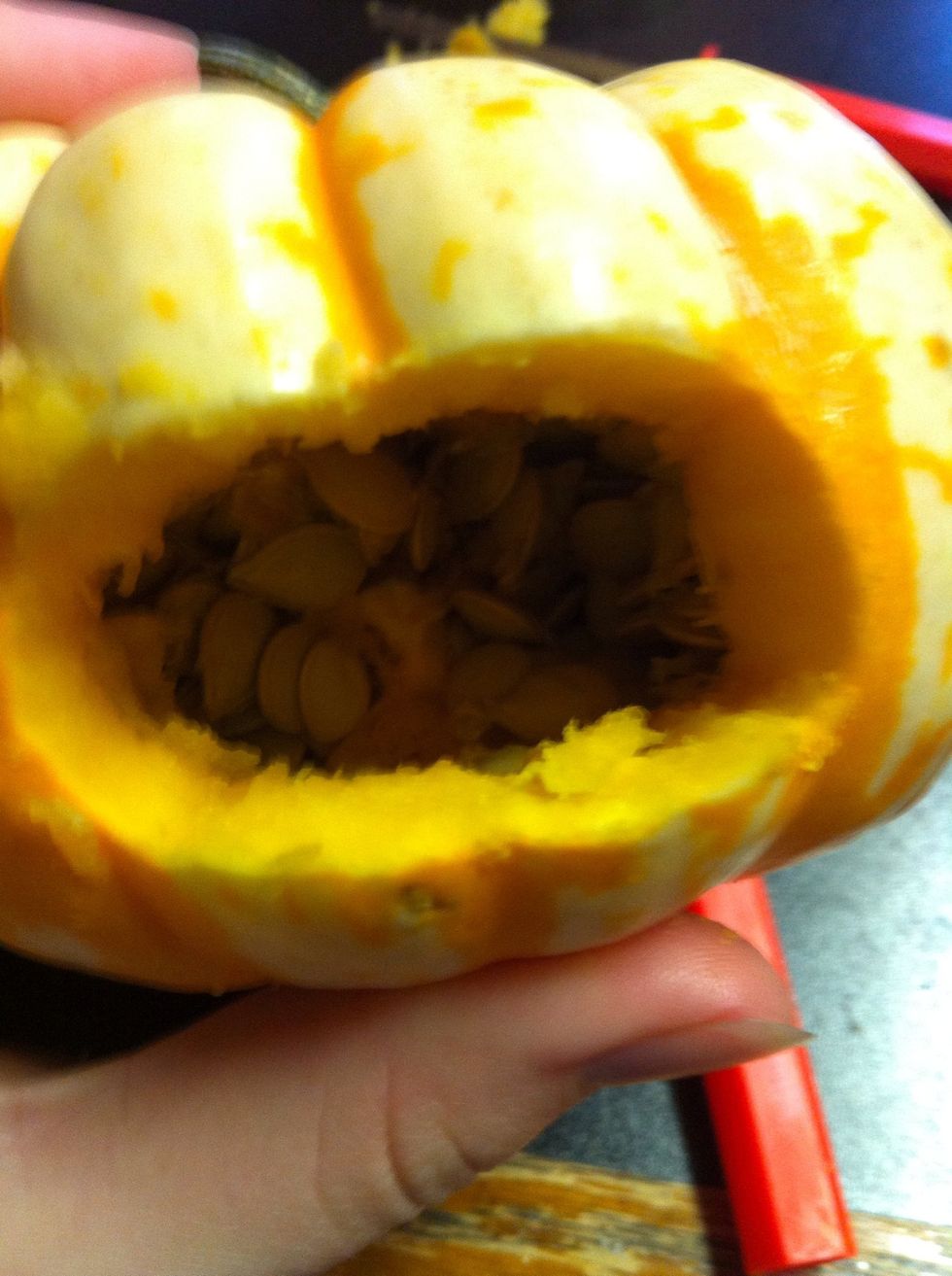 Now we need to gut it.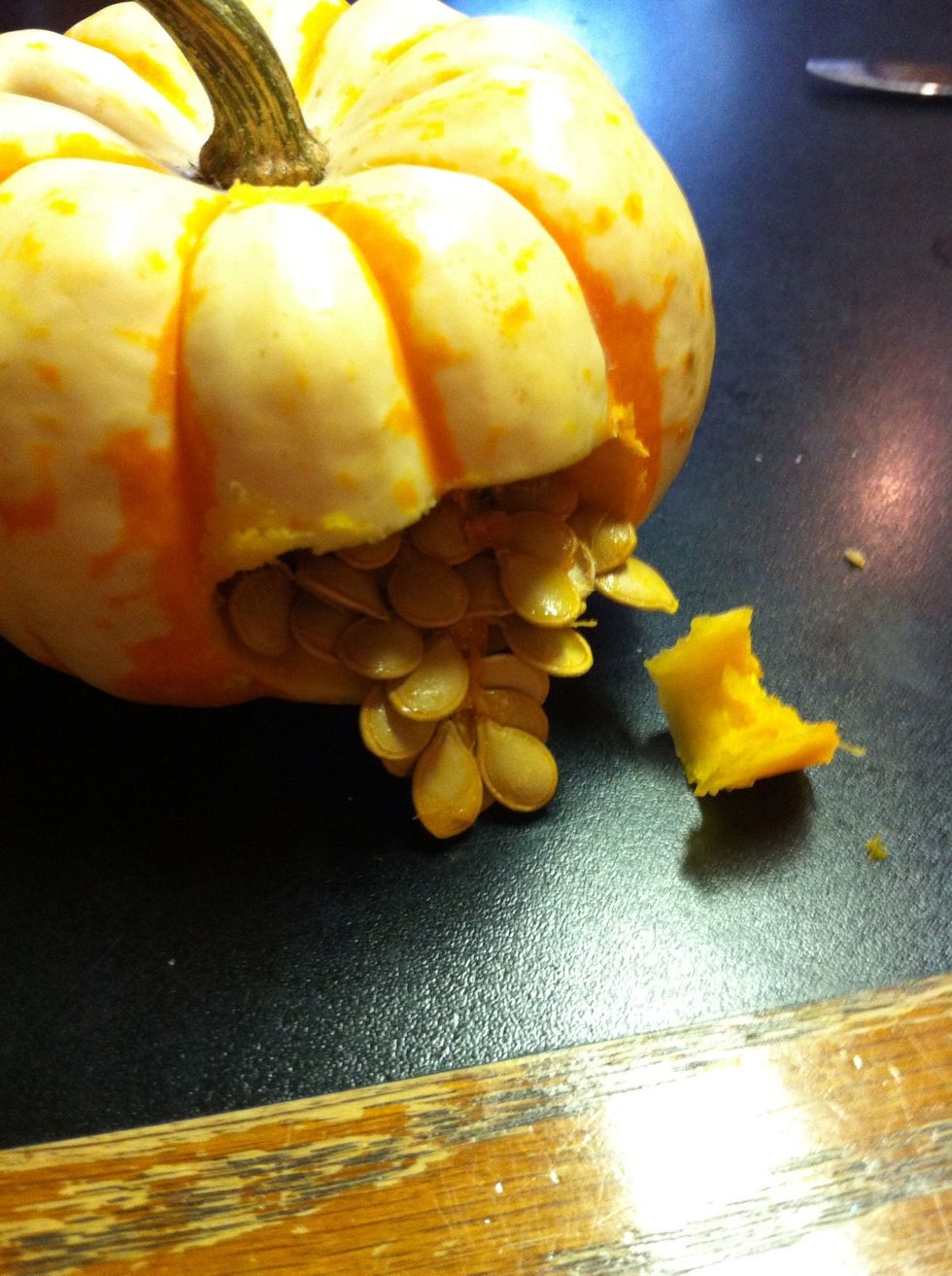 Bleggghh! My pumpkin drank too much last night.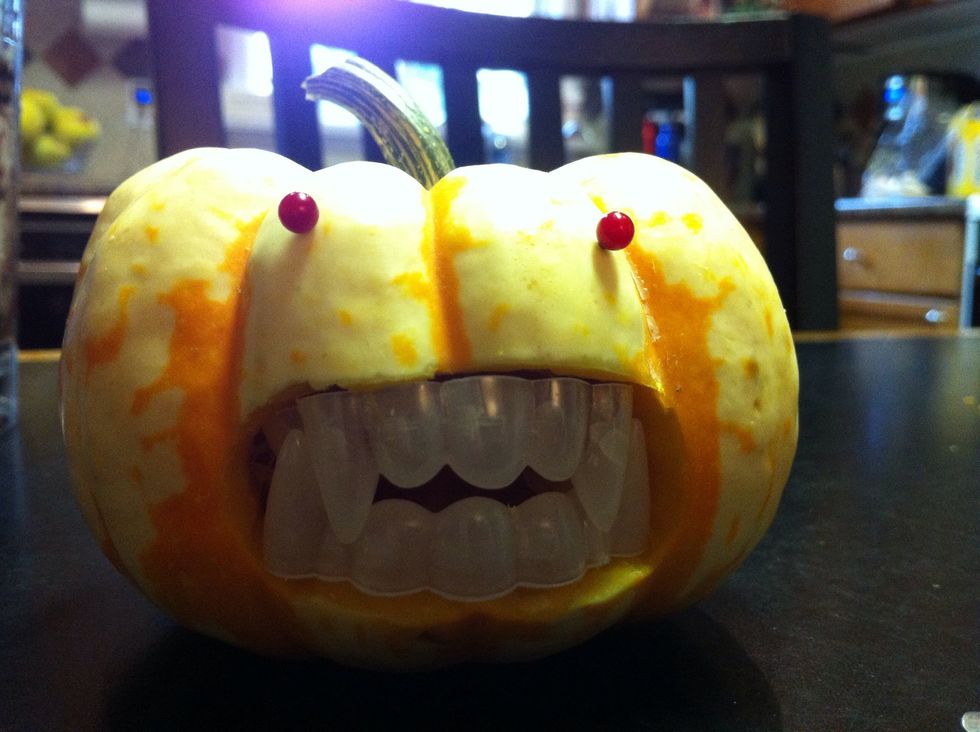 Put in the teeth and pins and voila!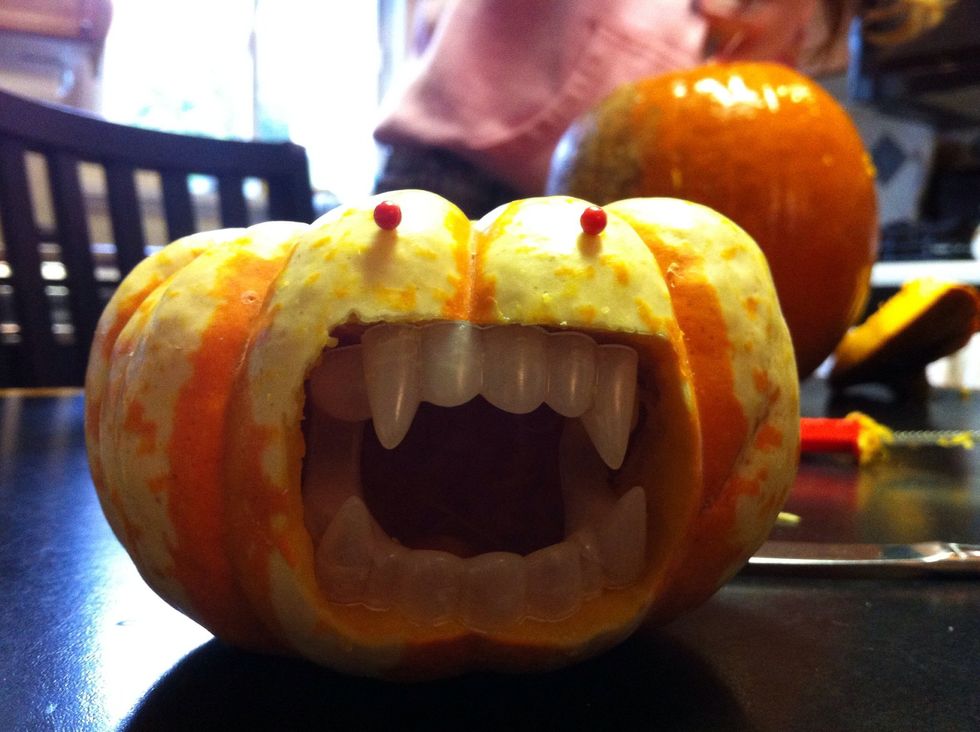 This one I made with the mouth open wider.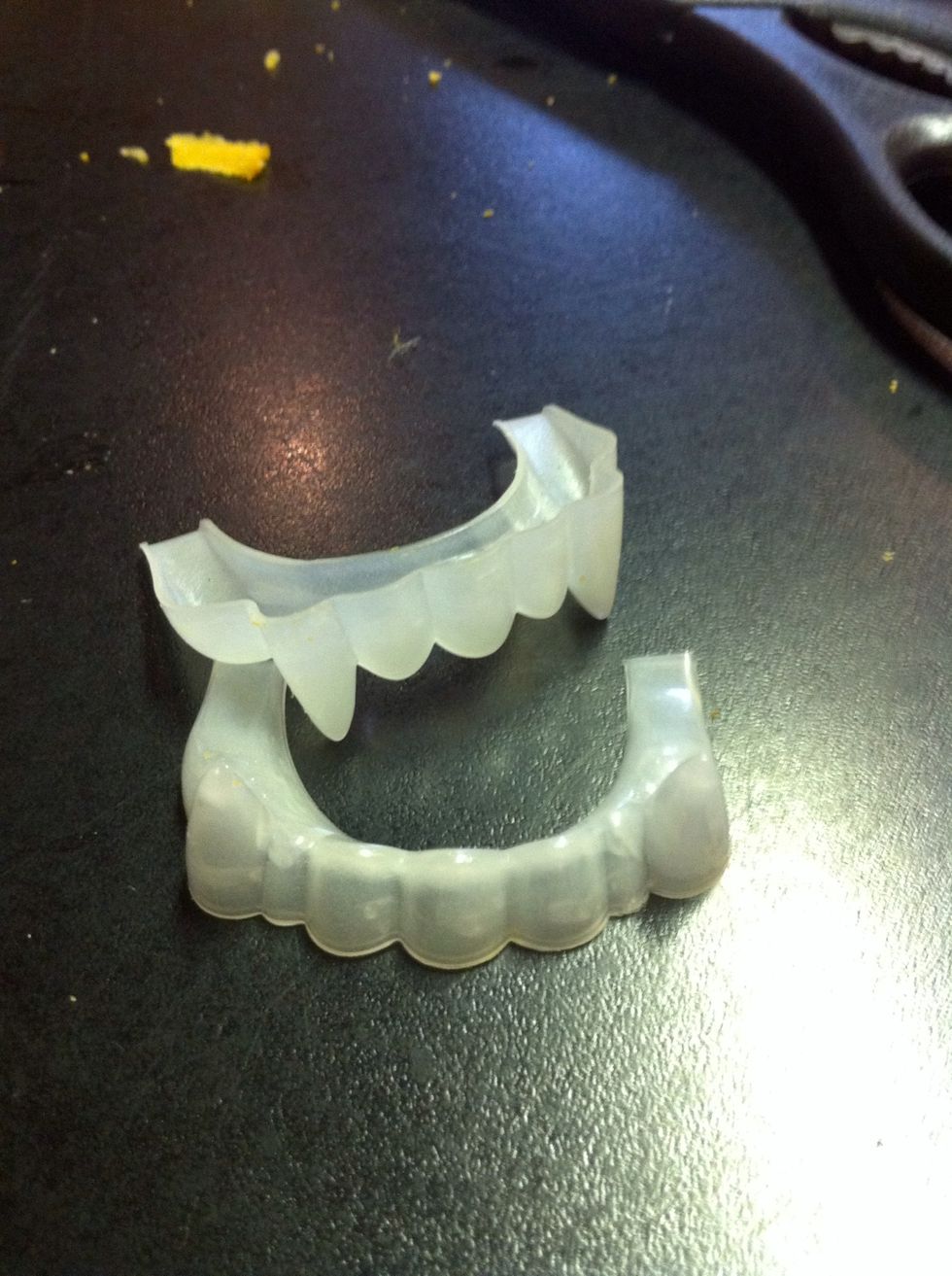 For a vampire bat, cut a pair of vampire teeth in half.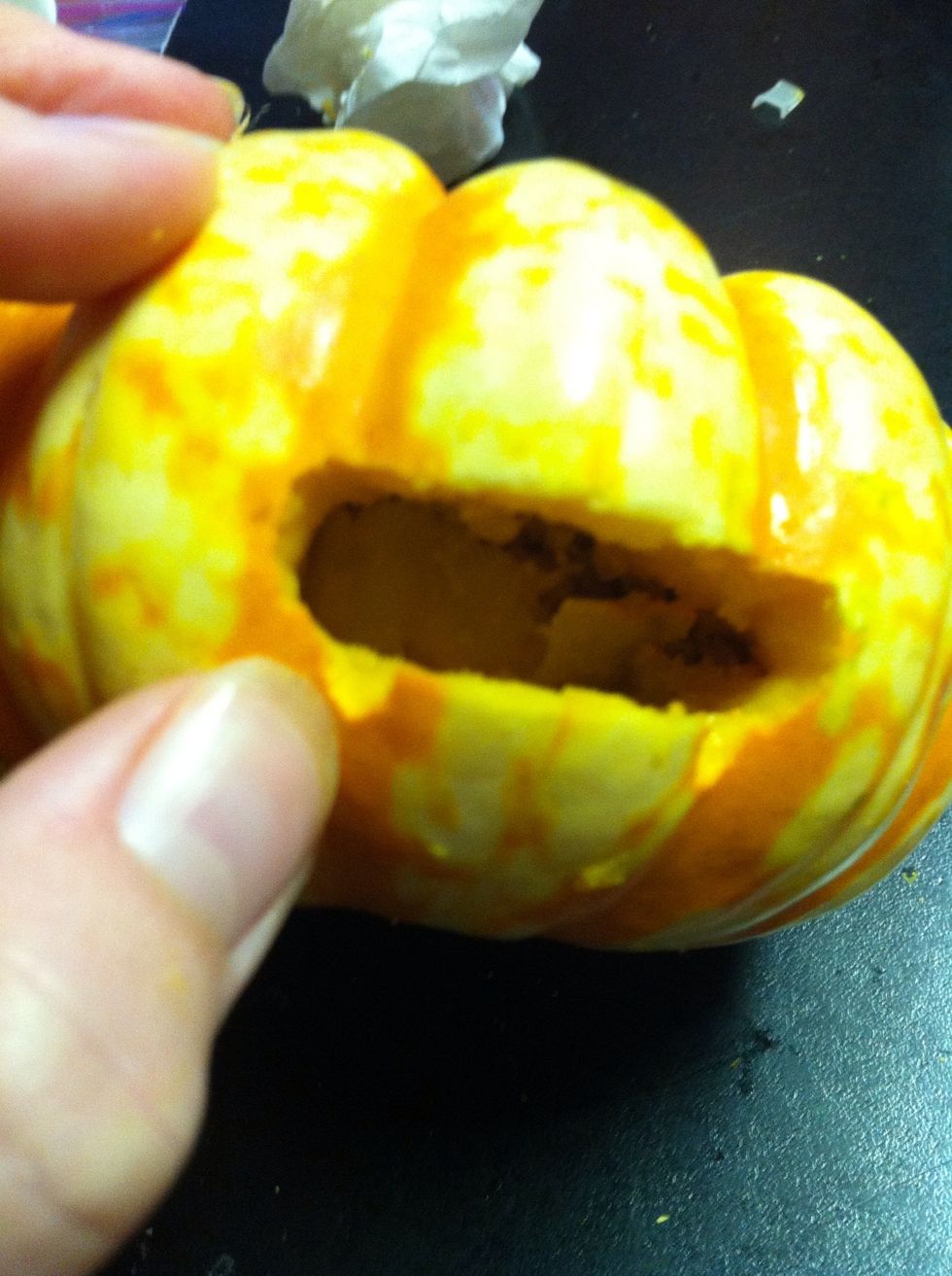 Then cut a small hole for one half and get out the guts. I cut two notches for the fangs to rest in.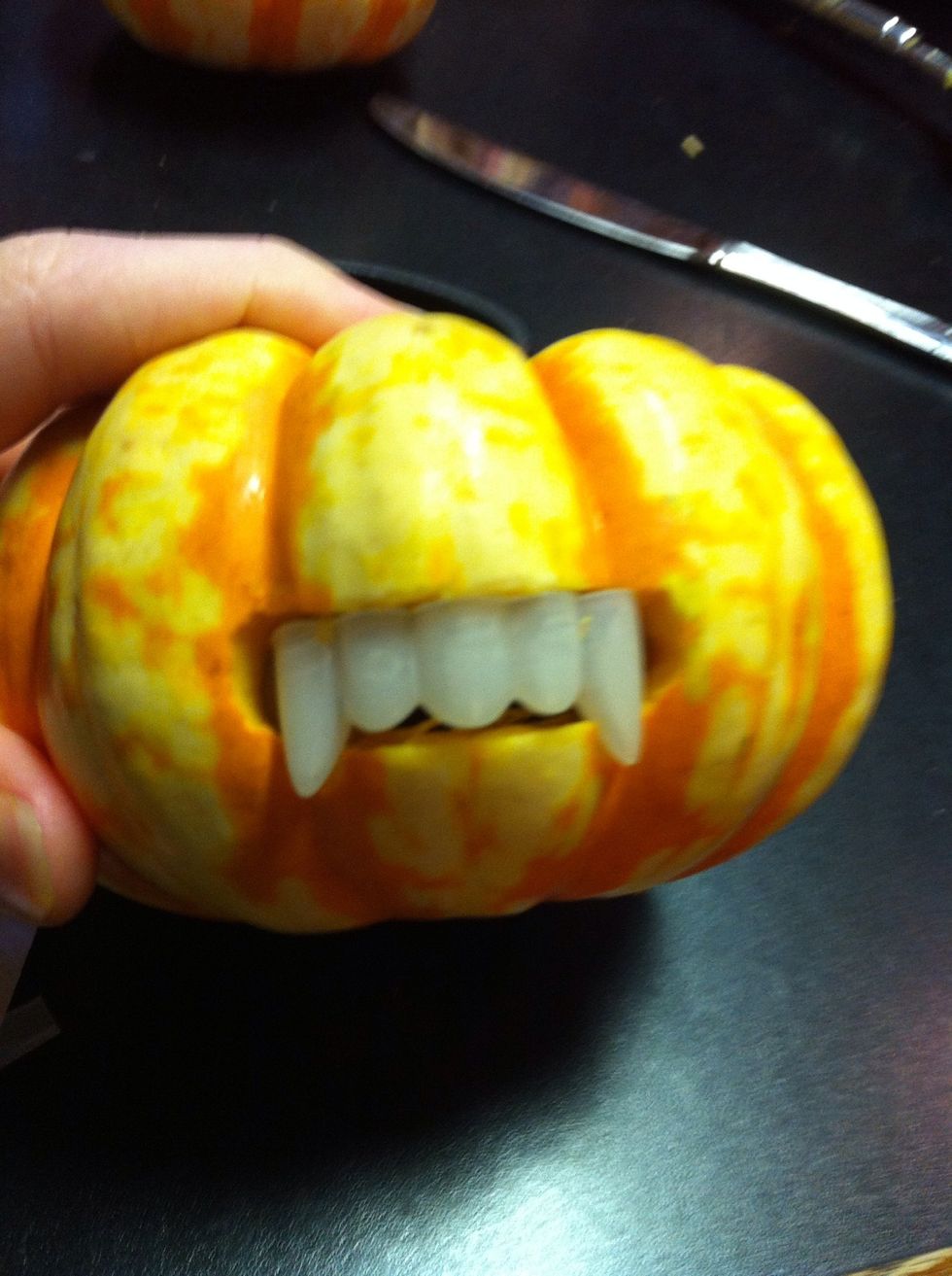 There!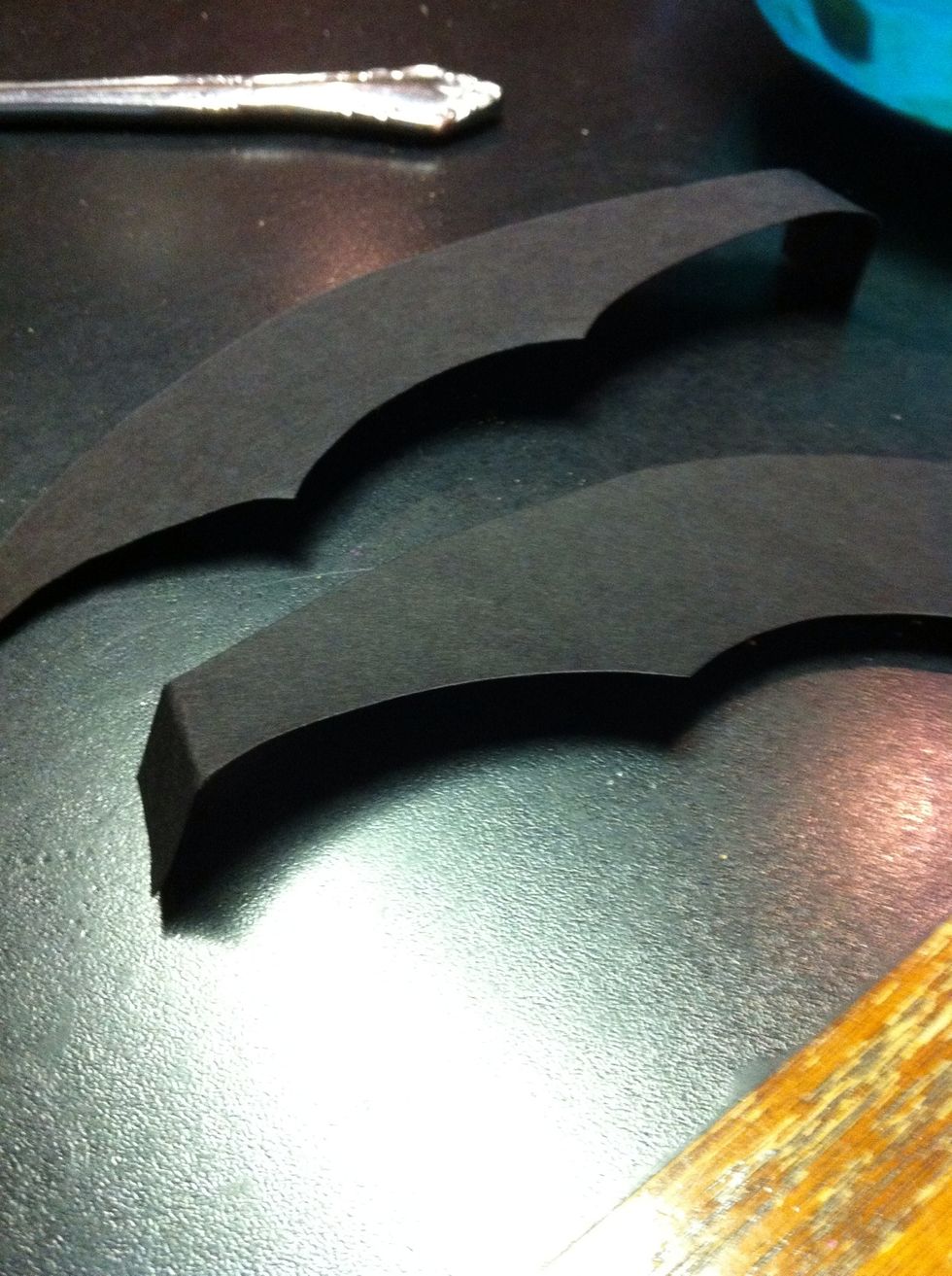 Now fold the black piece of paper in half and cut out a bat wing shape.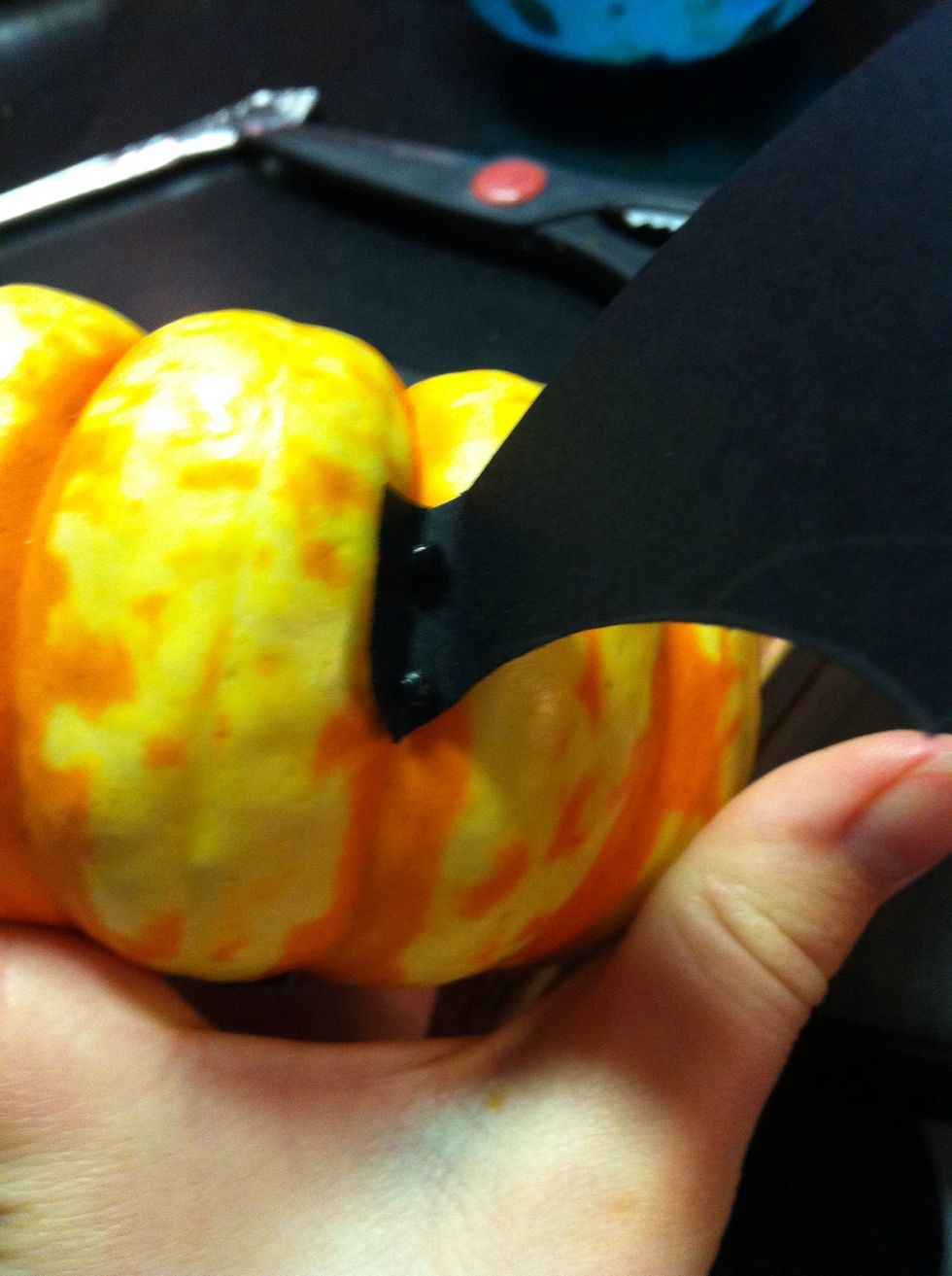 Fold the end and use 2 black head pins to secure it.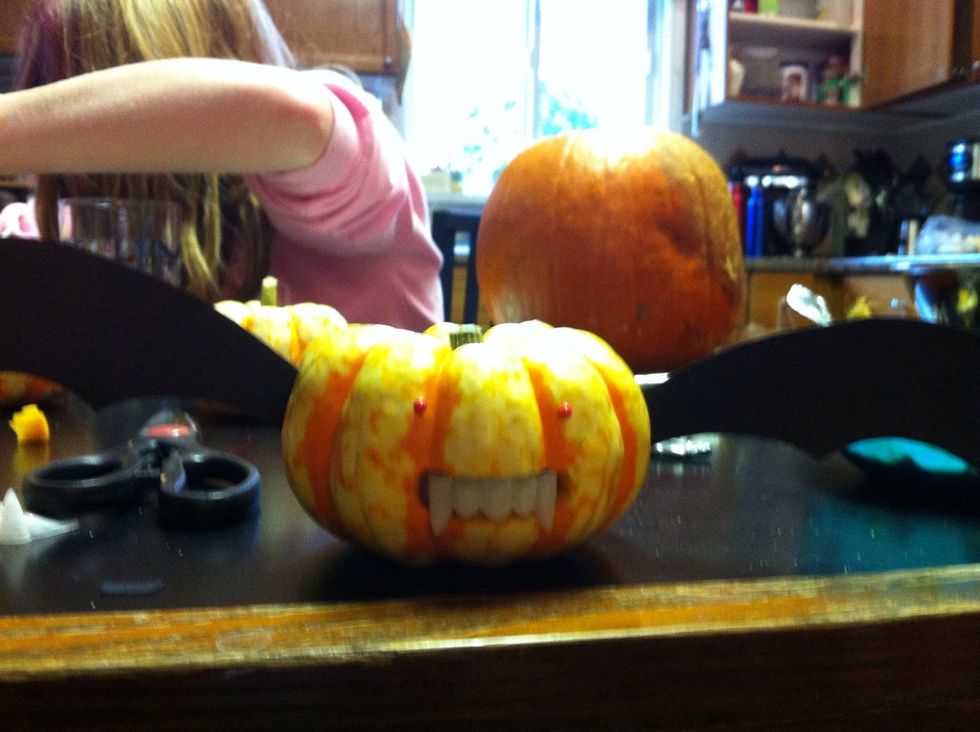 Done!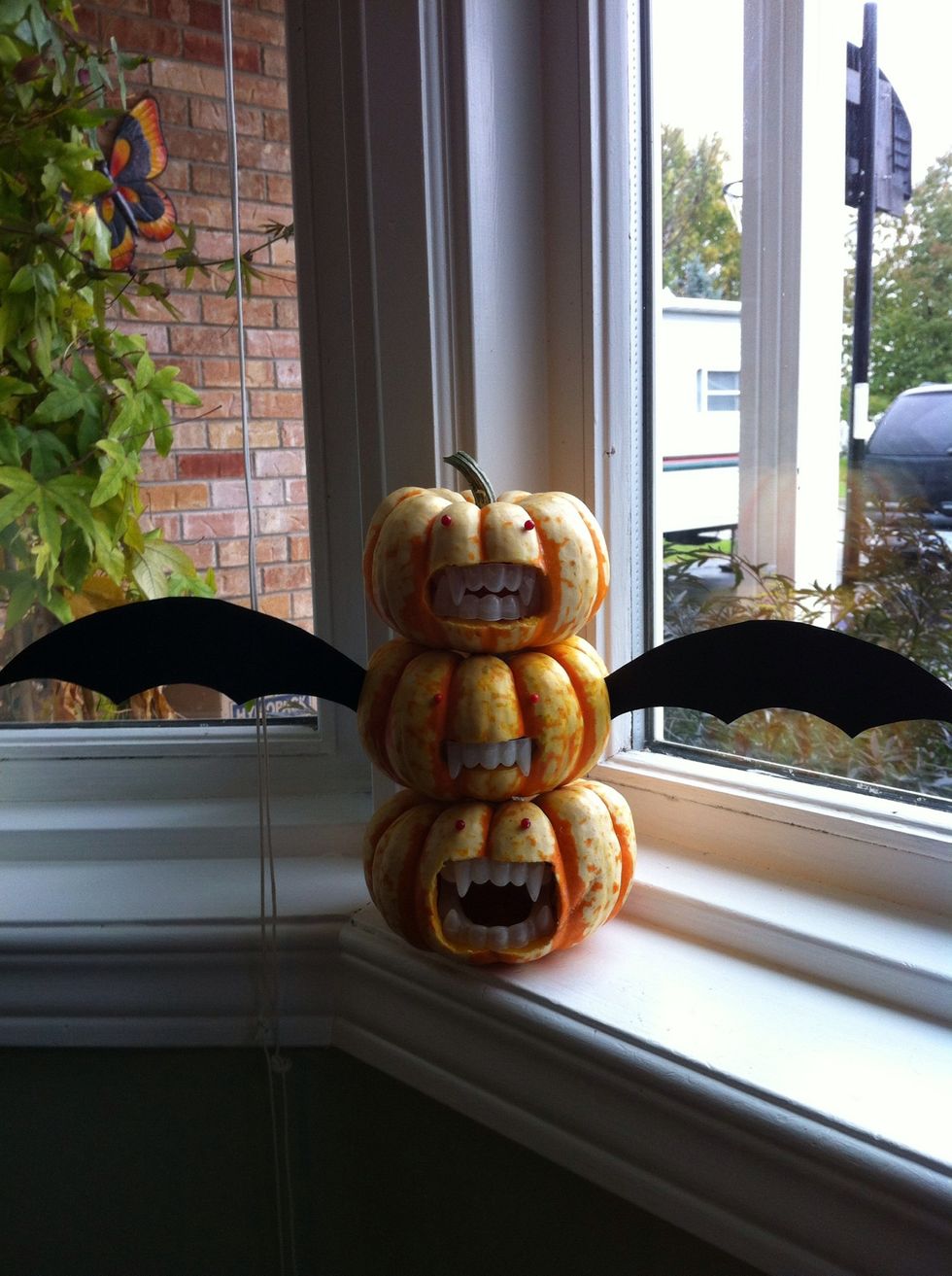 TA da!
Mini pumpkins/gourds
Pumpkin carving knives
Red top pins
Plastic vampire teeth
Scissors
Spoon
Black paper
Black head pins