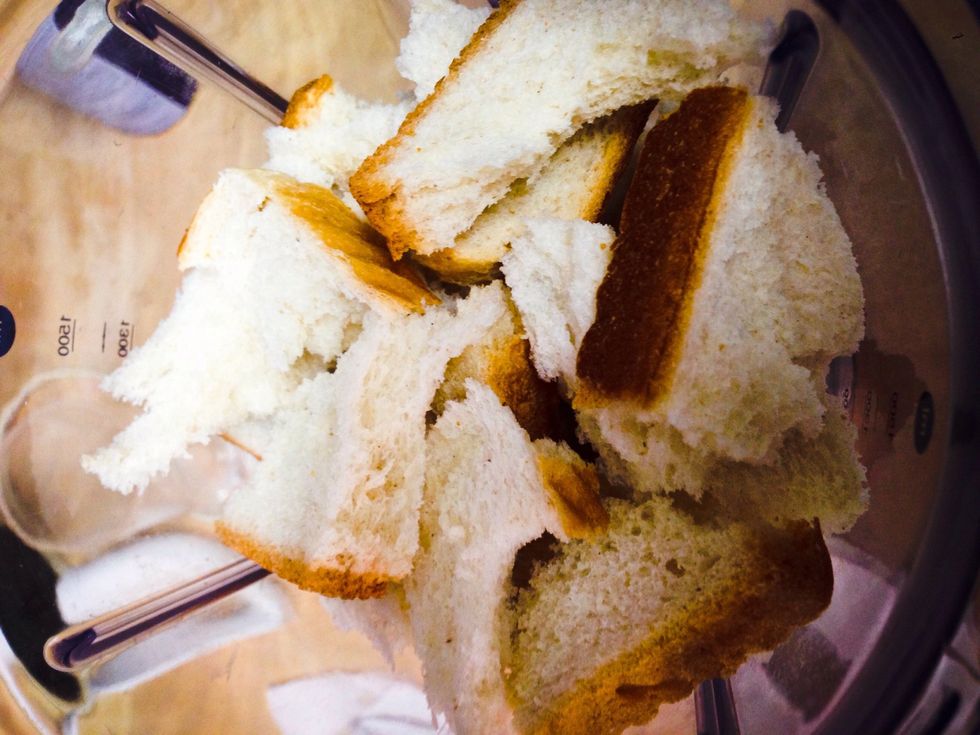 Grab your 7 slices of toast bread, tear it apart, and put in the mixture to get a bread crumble.
Like this.
Then remove the bread crumble from the mixture, and start adding the cream cheese.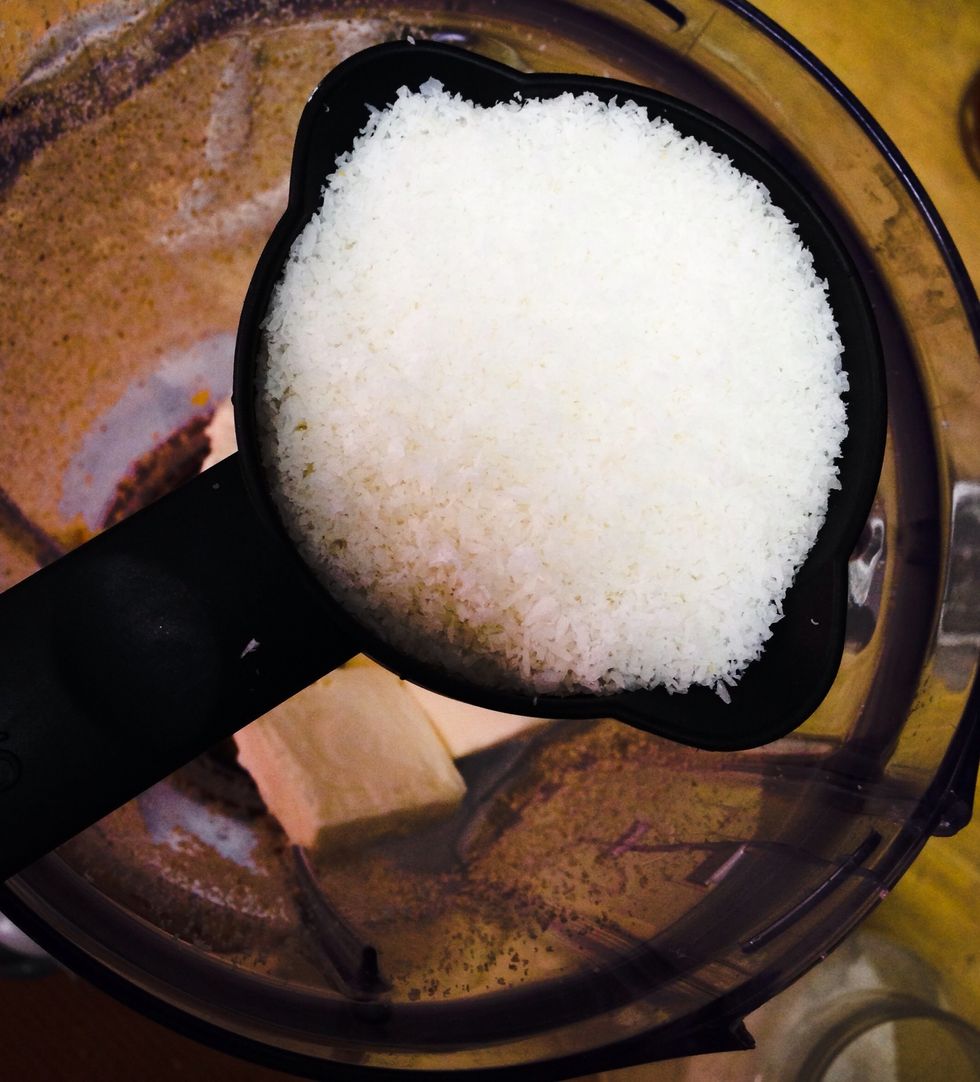 Coconut.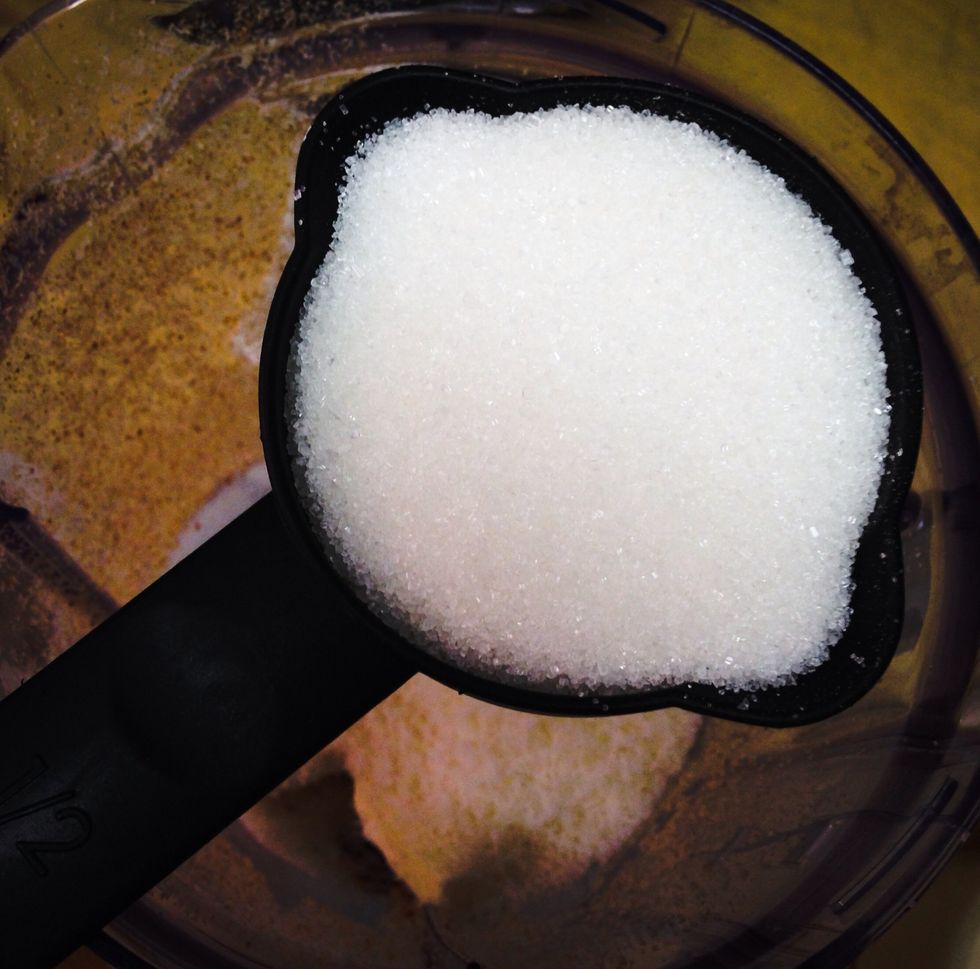 Sugar.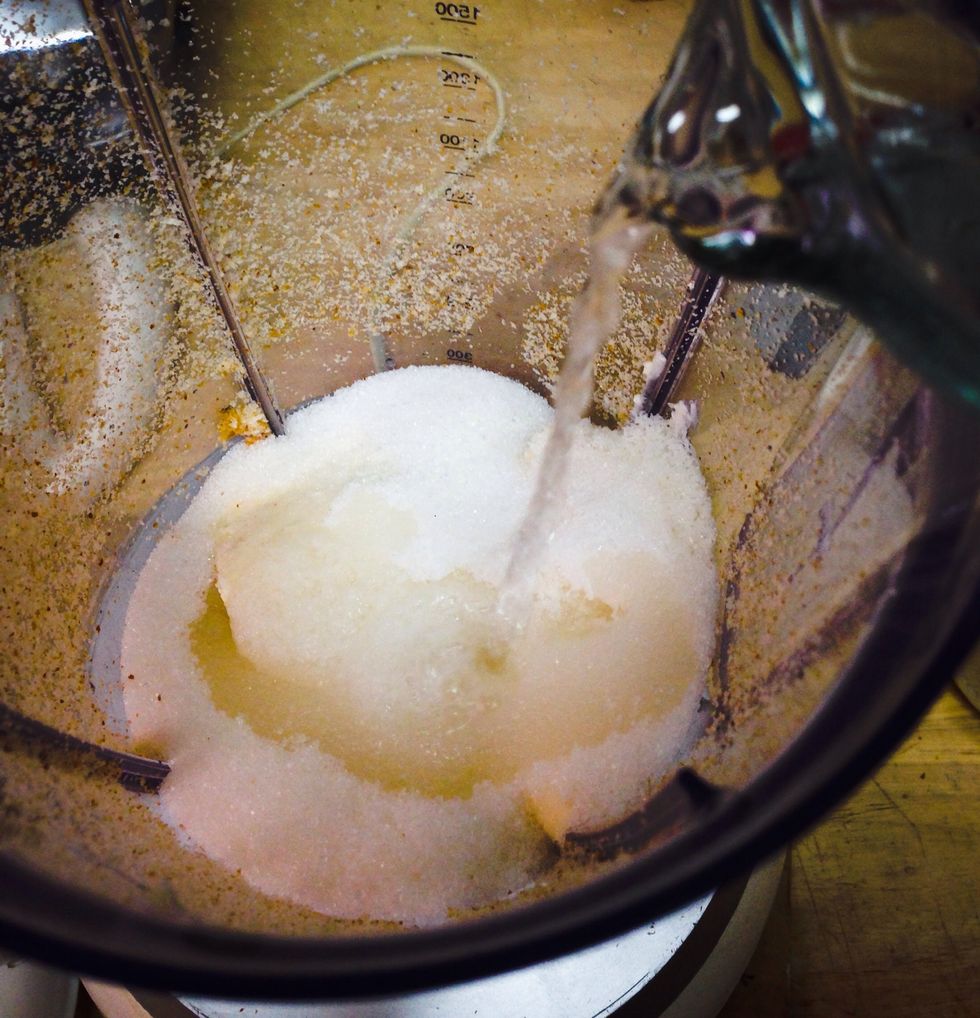 Water.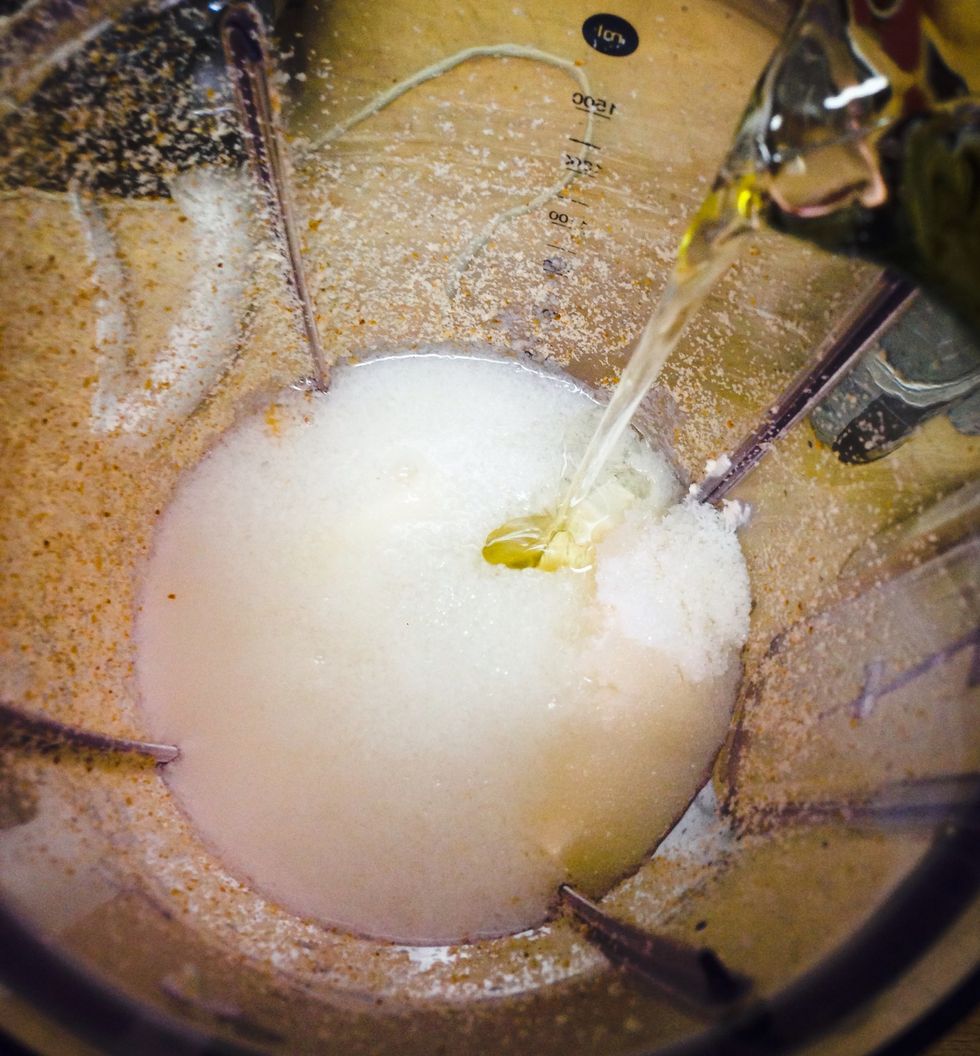 Oil.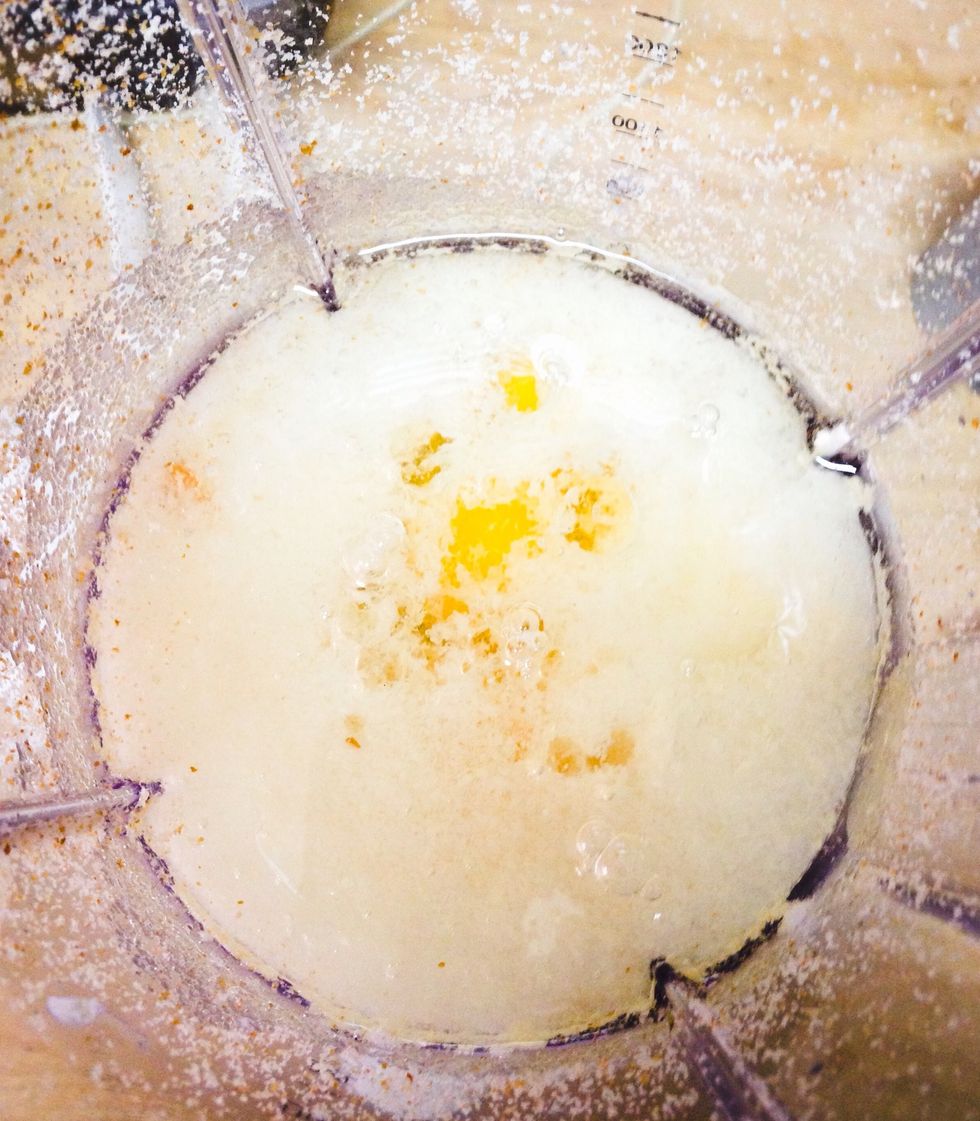 Then the eggs.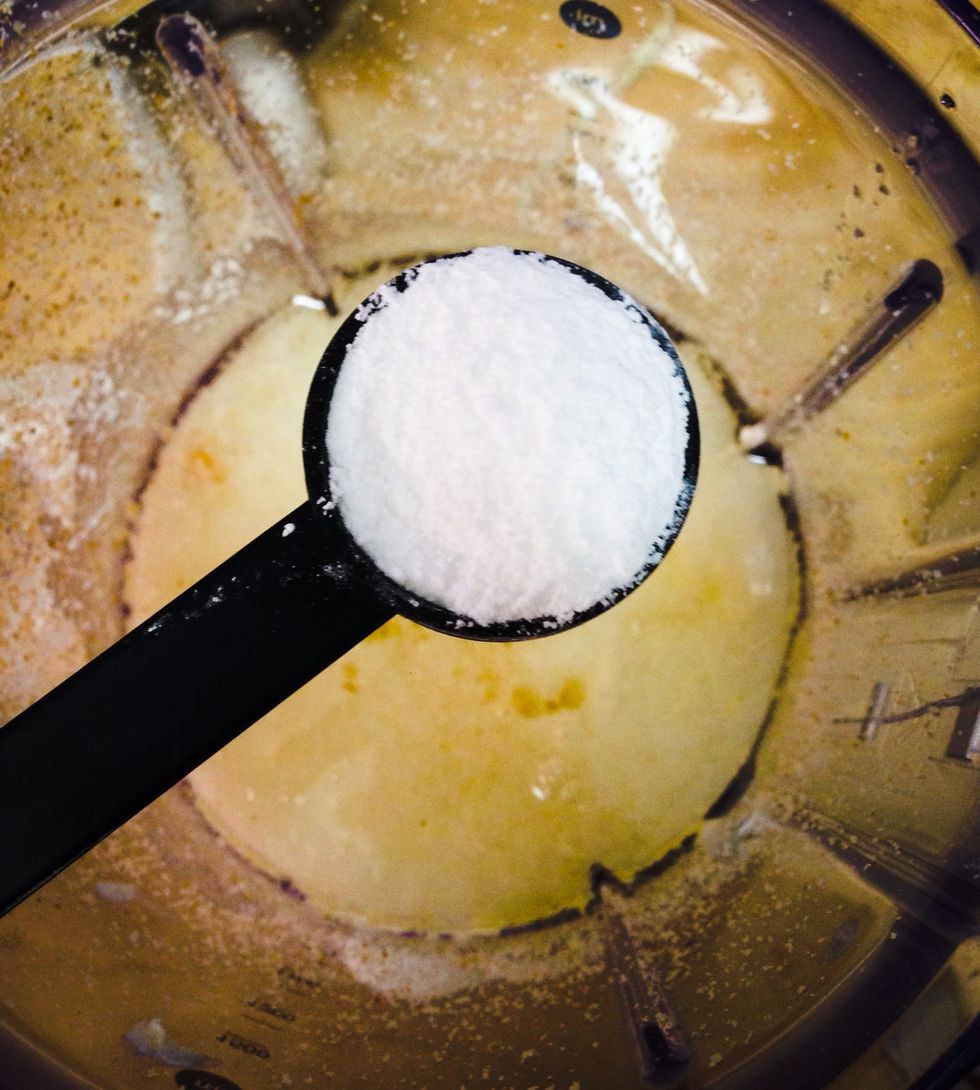 Baking powder.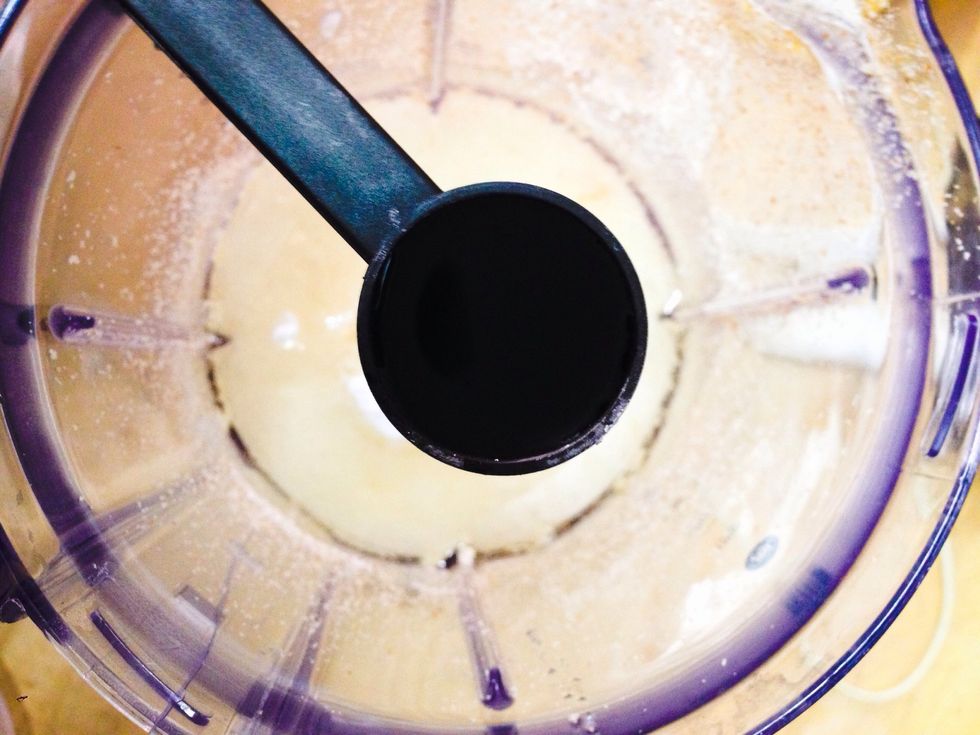 Add vanilla essence.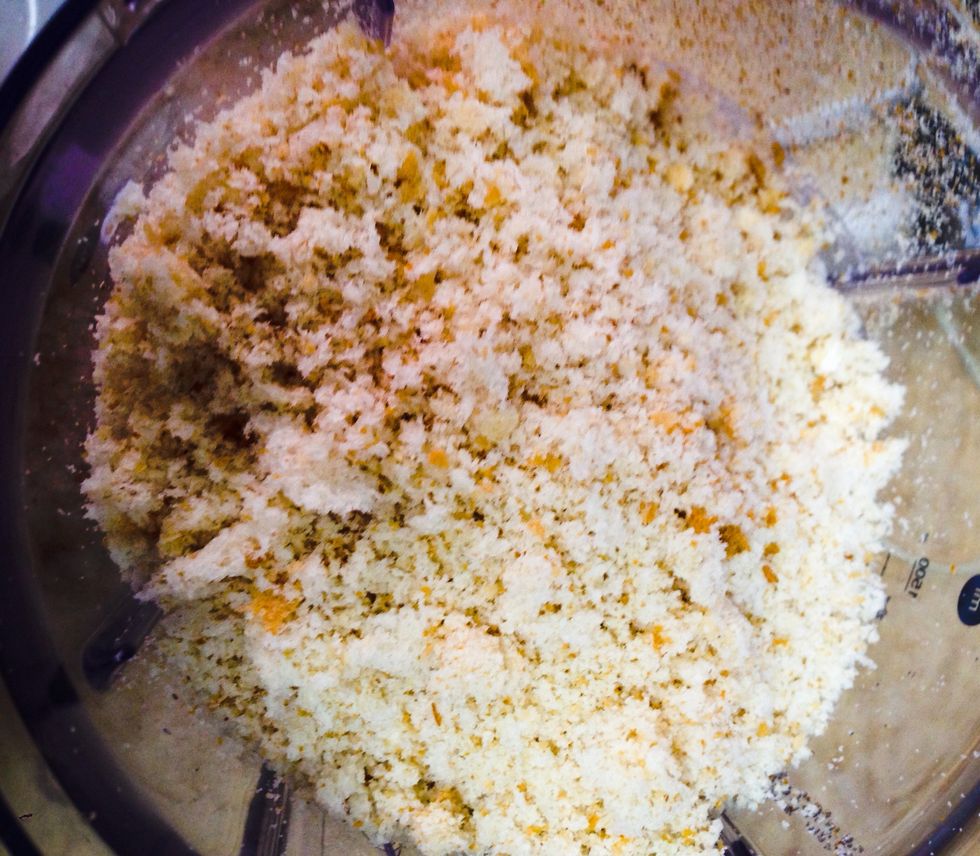 Then at last, add the bread crumble into the mixture.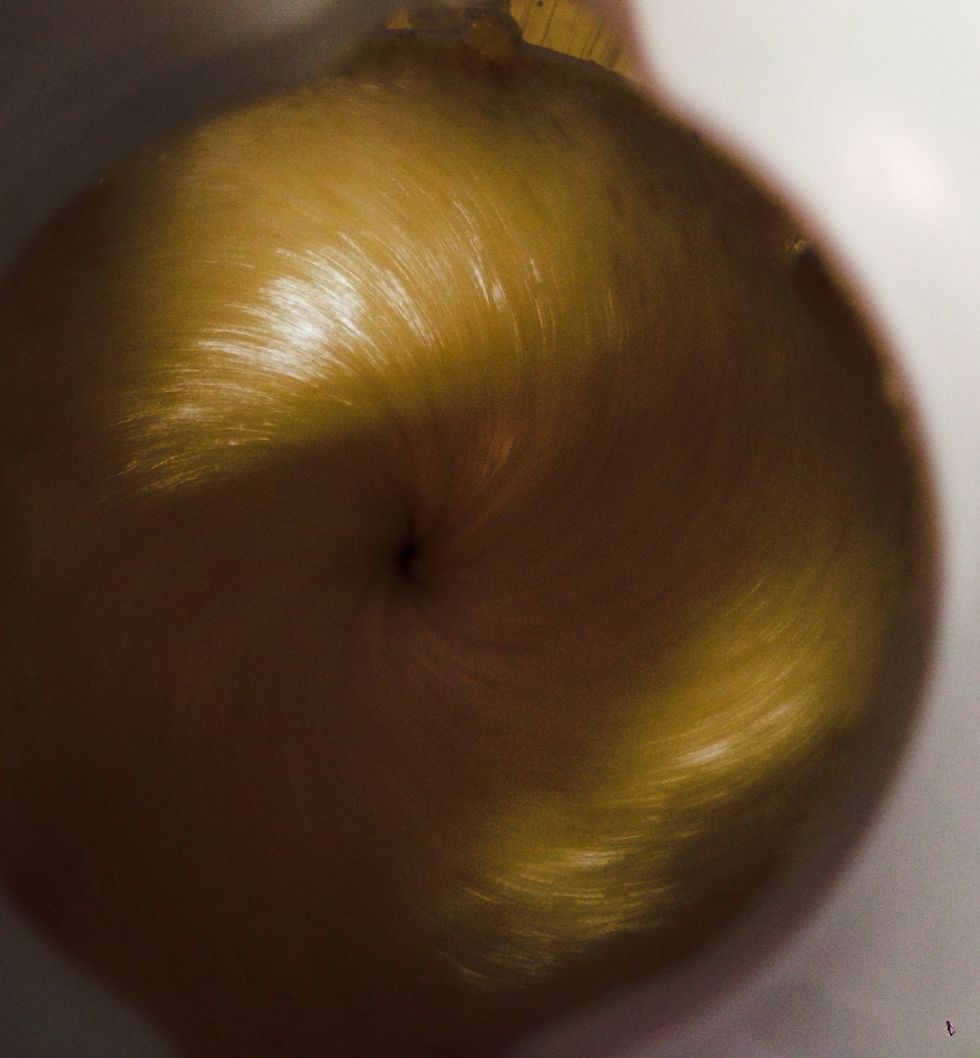 Mix it all together.
Then start adding it to the mini cake molds.
After filling the molds to half, put it in the oven until it rise, but don't let it goes golden.
While the cake bake in the oven, we will start the second layer.
In a small pot, on the stove, add the cream.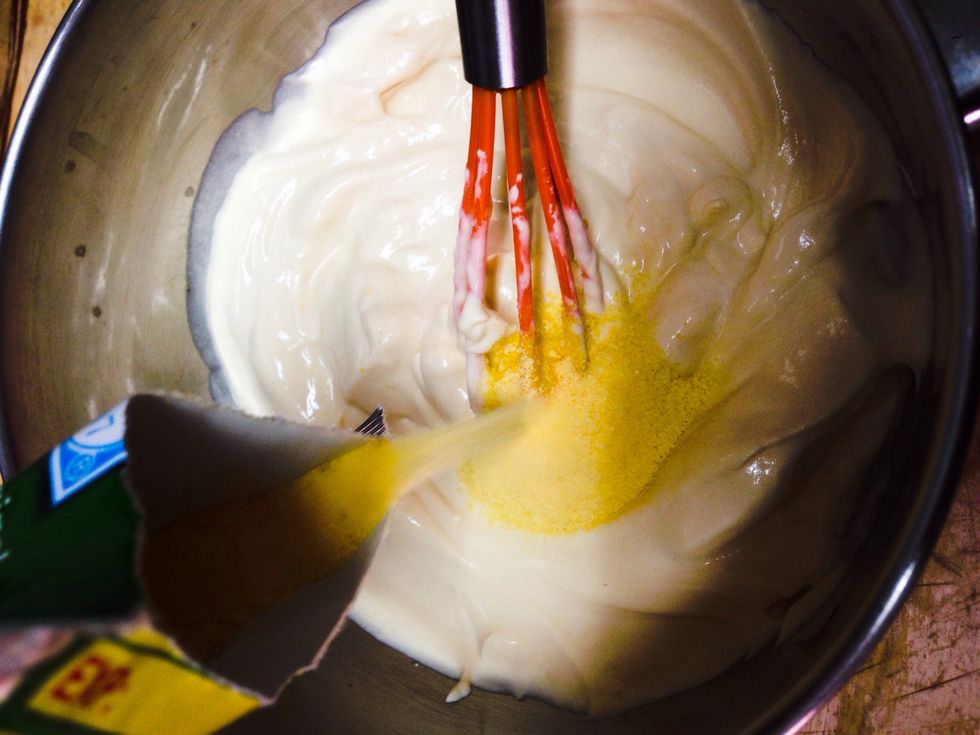 The cream caramel powder.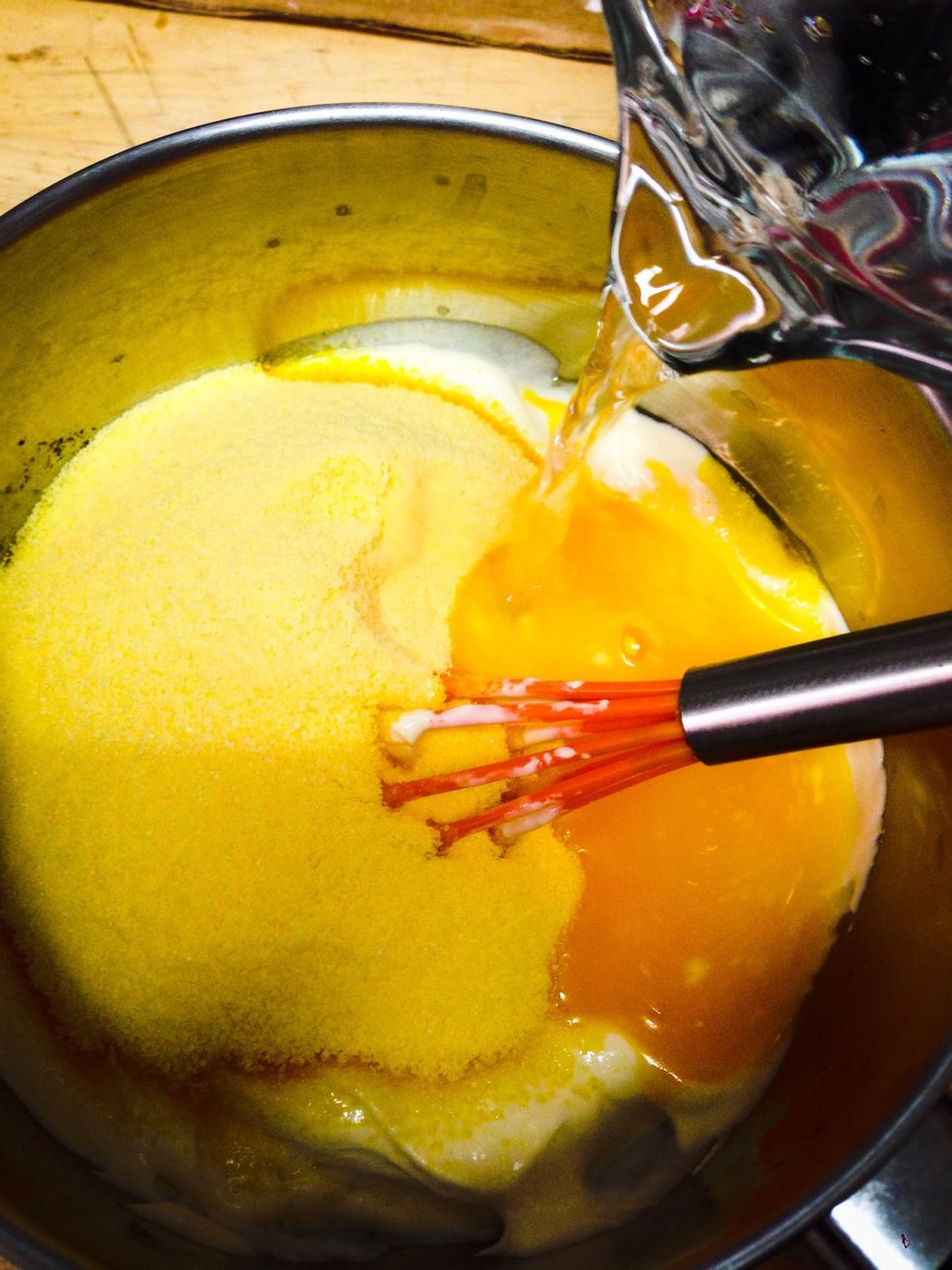 Water.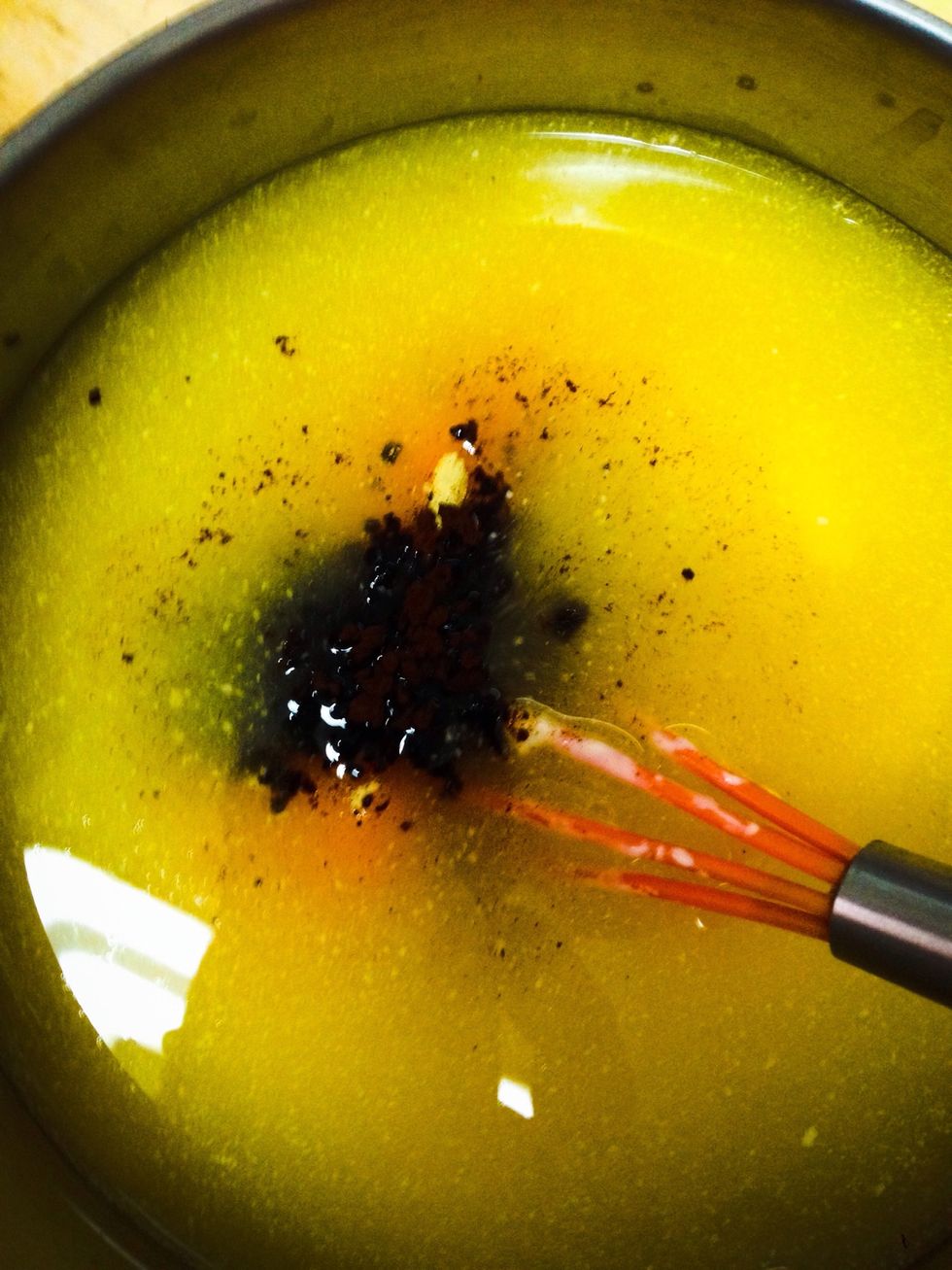 And the instant coffee.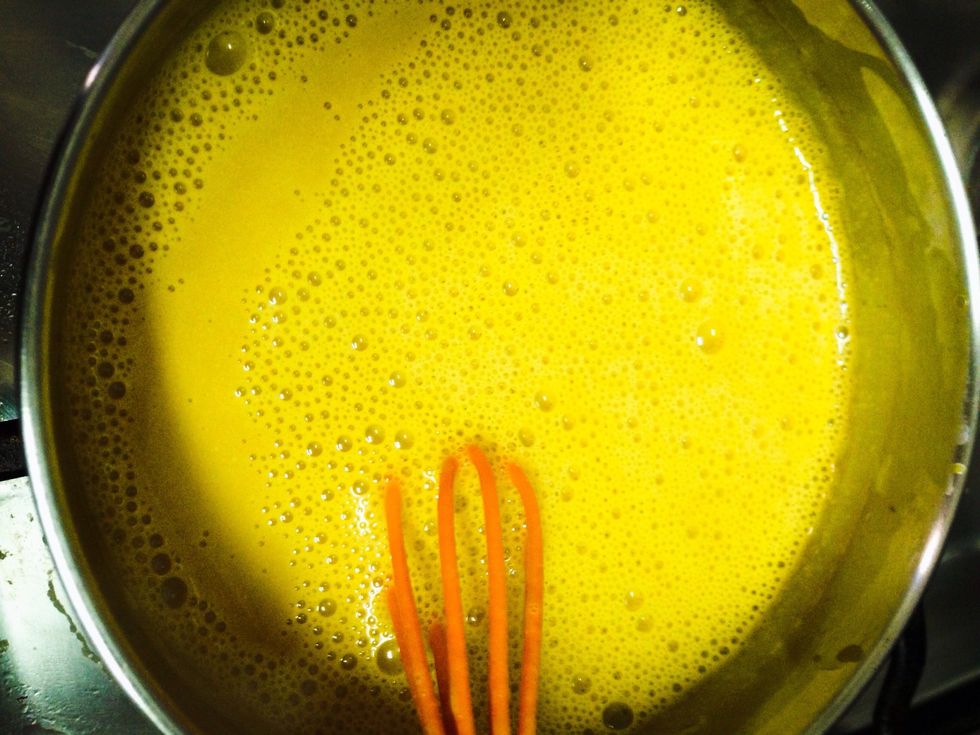 Mix it all on the stove, until it boils.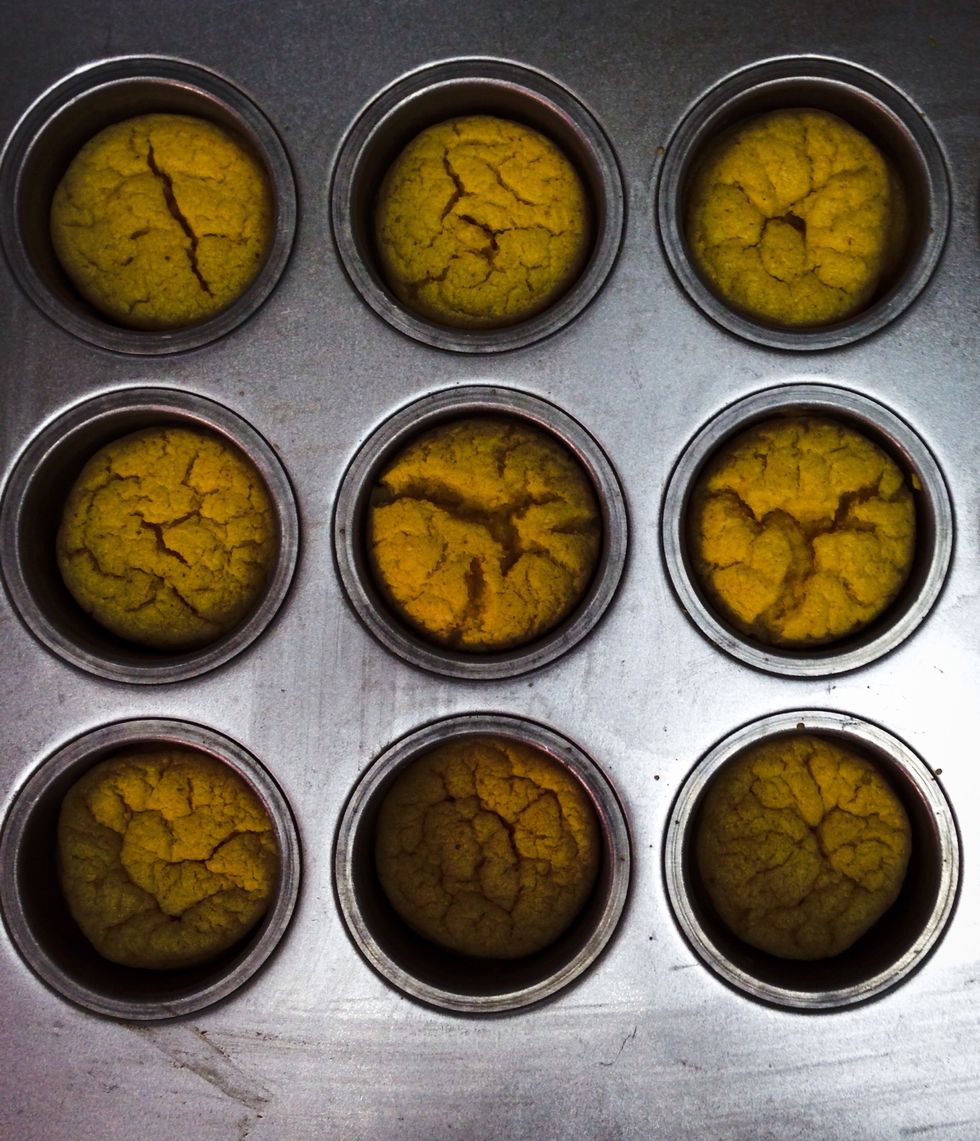 Get your cake out from the oven. It will look like this, but a lot lighter, don't mind the filter 😜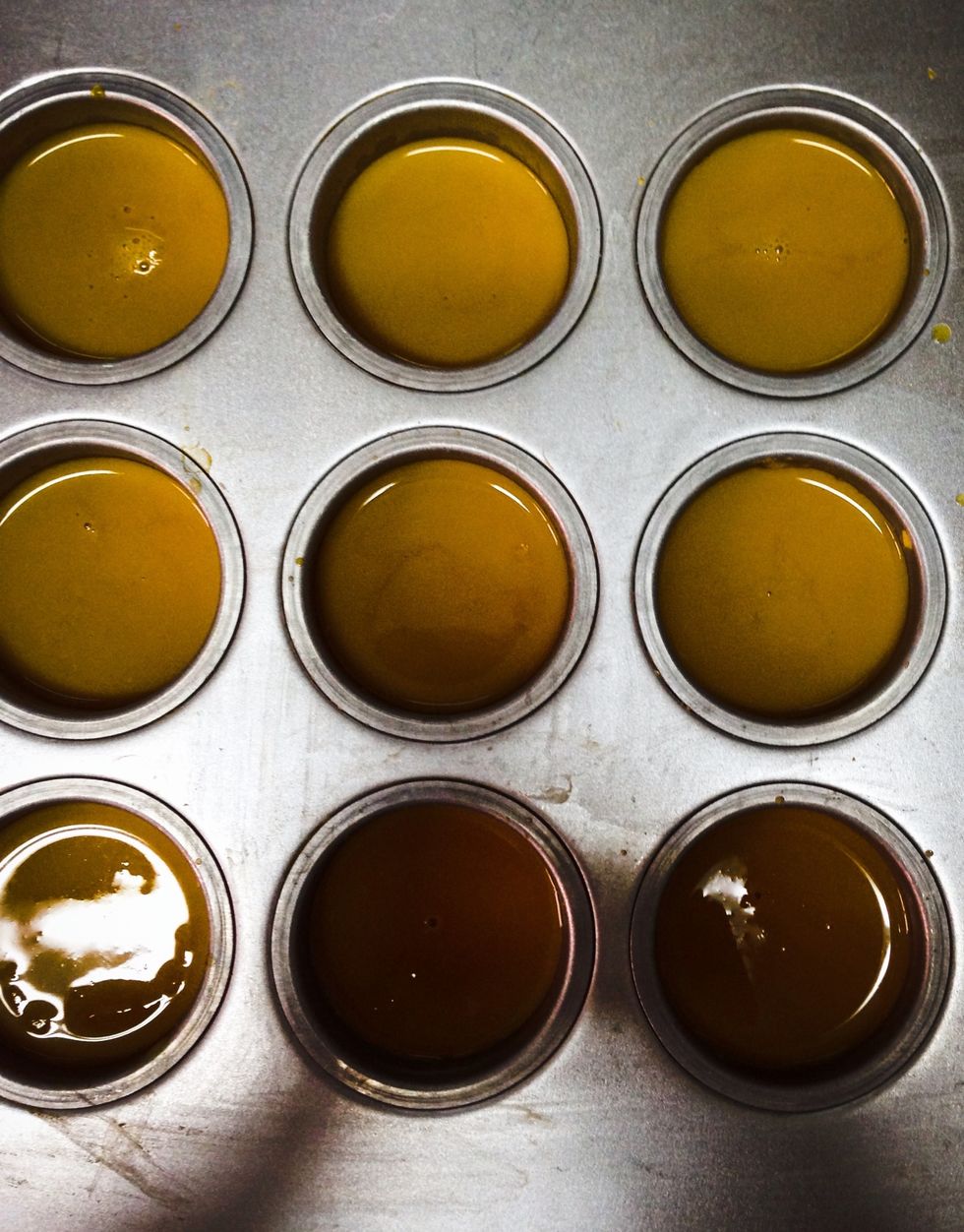 After it cools down, add the sauce we've already made.
Put it in the freezer for like an hour or more.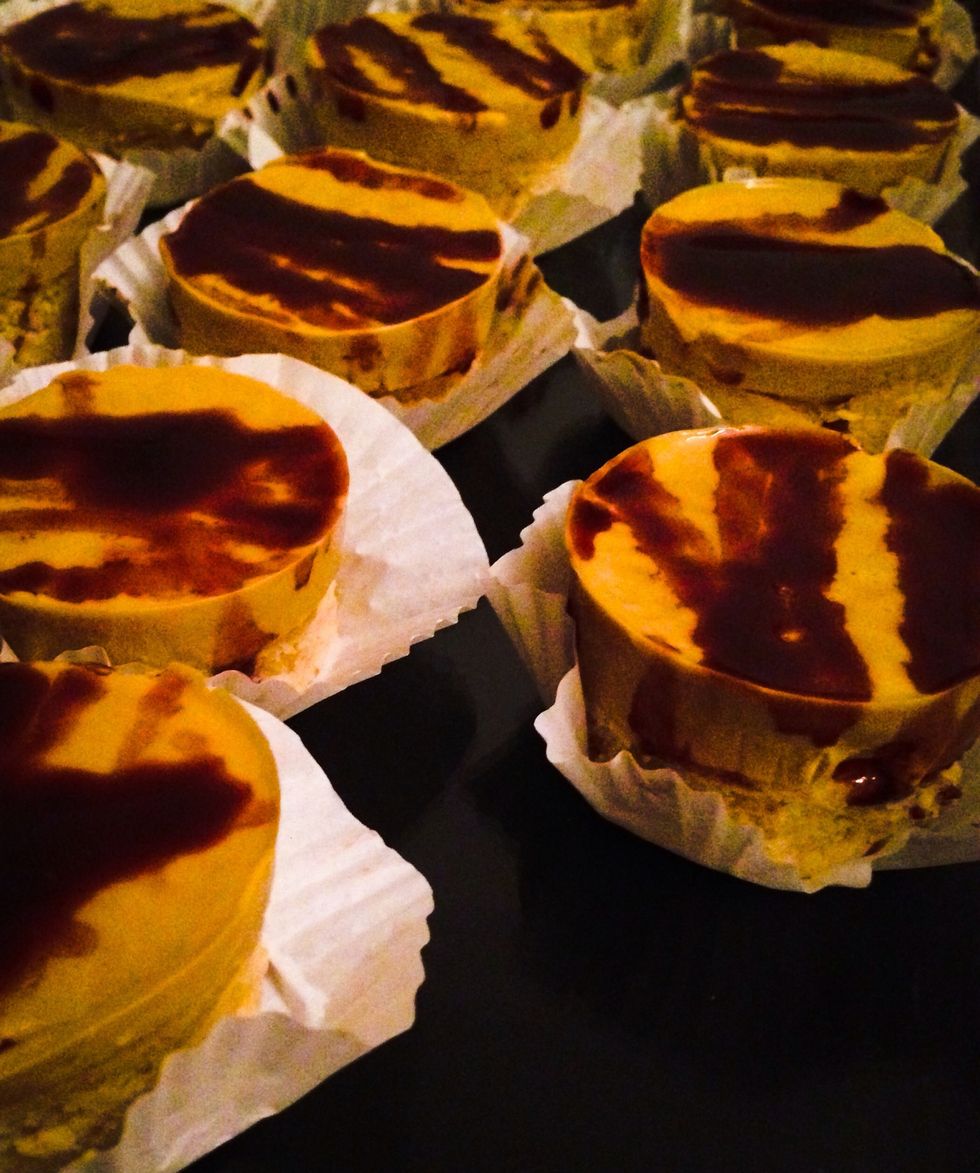 Decorate it with some chocolate syrup, or whatever you like.
First Layer
7.0 Slices of toast bread
100.0g Cream cheese (6 squares)
0.0c Coconut
0.0c Oil
0.0c Sugar
1.0c Water
3.0 Eggs
1.0tsp Baking powder
1.0tsp Vanilla essence
Second Layer
180.0g Cream
2.0 Packets of Cream caramel powder
1.0c Water
1.0tsp Instant coffee