Ingeedients: sweet potato, black beans, spinach, red onion, paprika spice, garlic spice, chilli, garlic cloves, red onion, olive oil, coriander, cherry tomatoes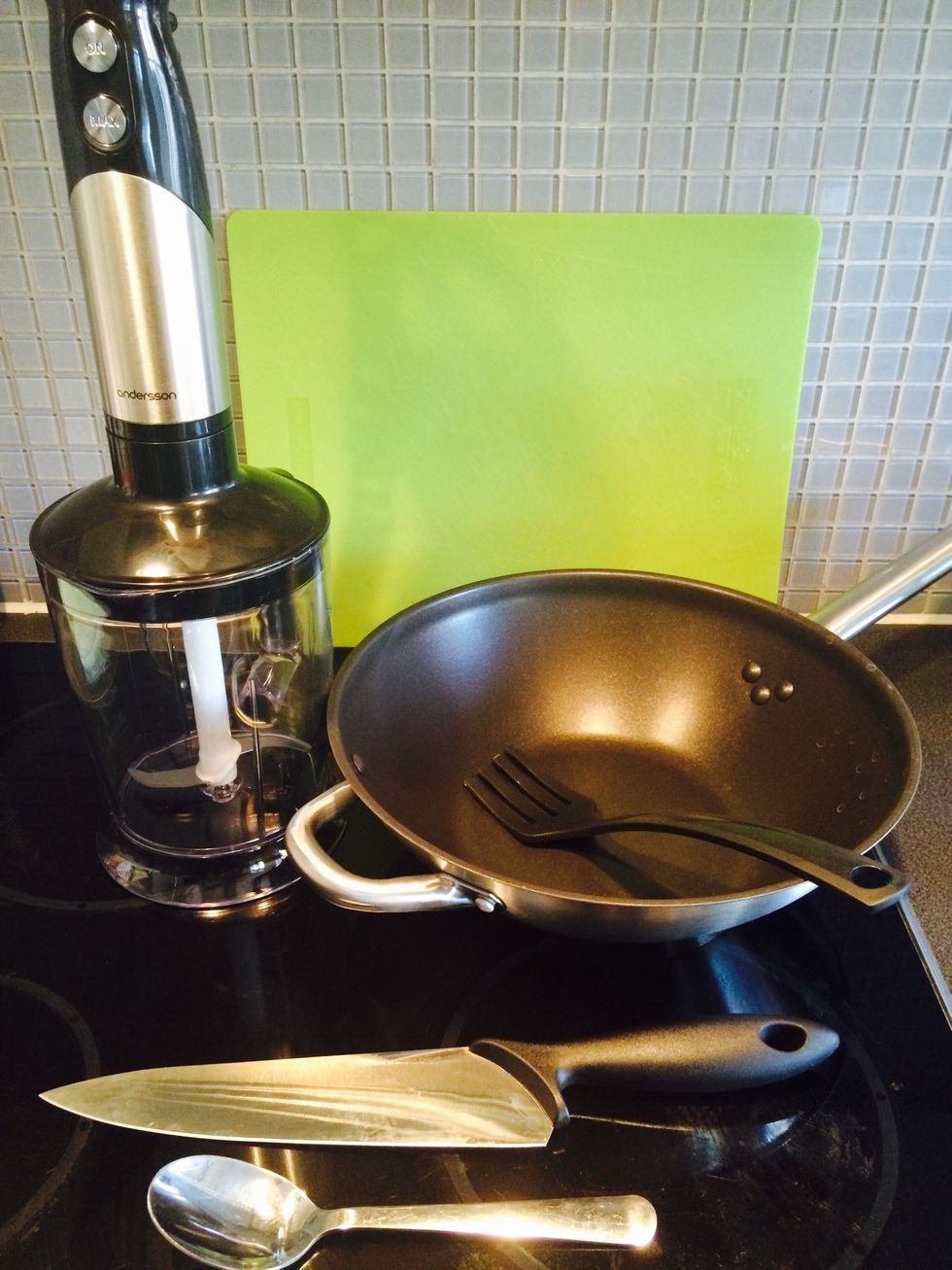 Tools: blender, spatula, tablespoon, knife, chopping board, frying pan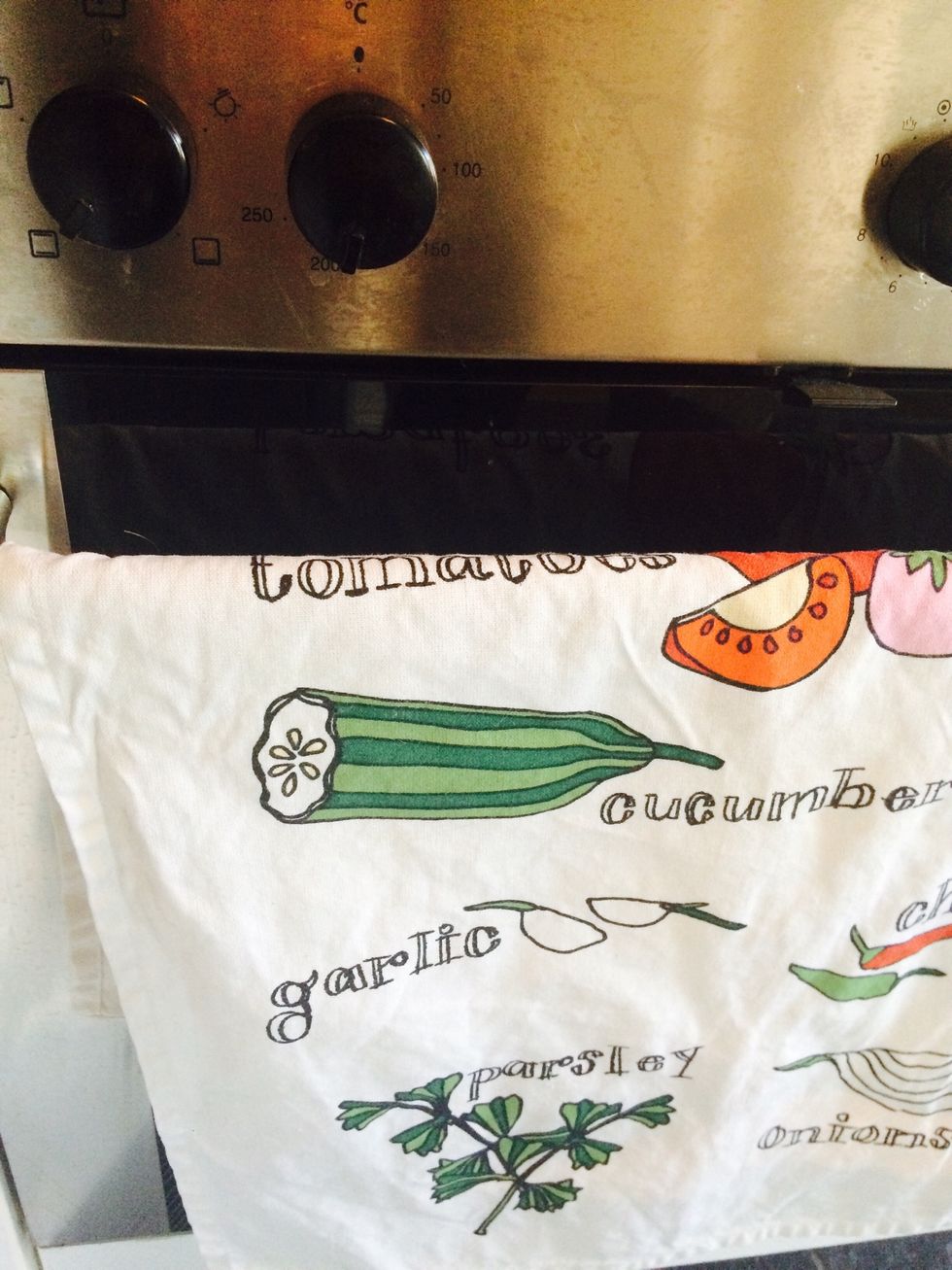 Turn oven on 200 degrees celcius and wait until warm, then heat the sweet potato for about 30-45 mins (depending on size)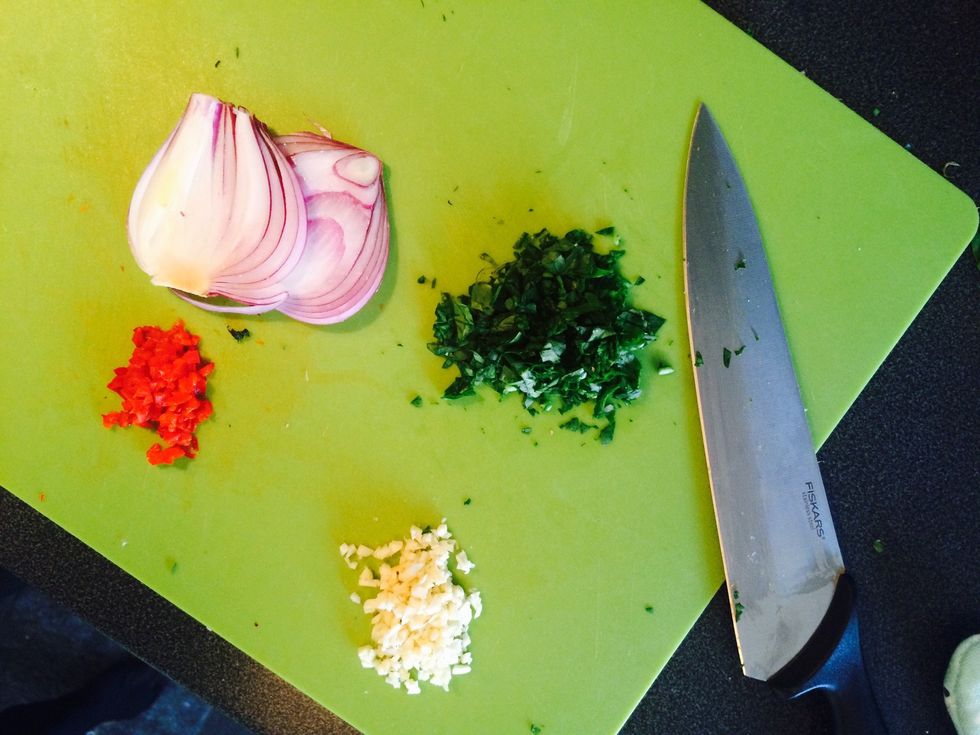 Chop all vegetables except avocado, tomatoes and spinach (finerly chopped garlic, coriander and chilli, sliced red onion)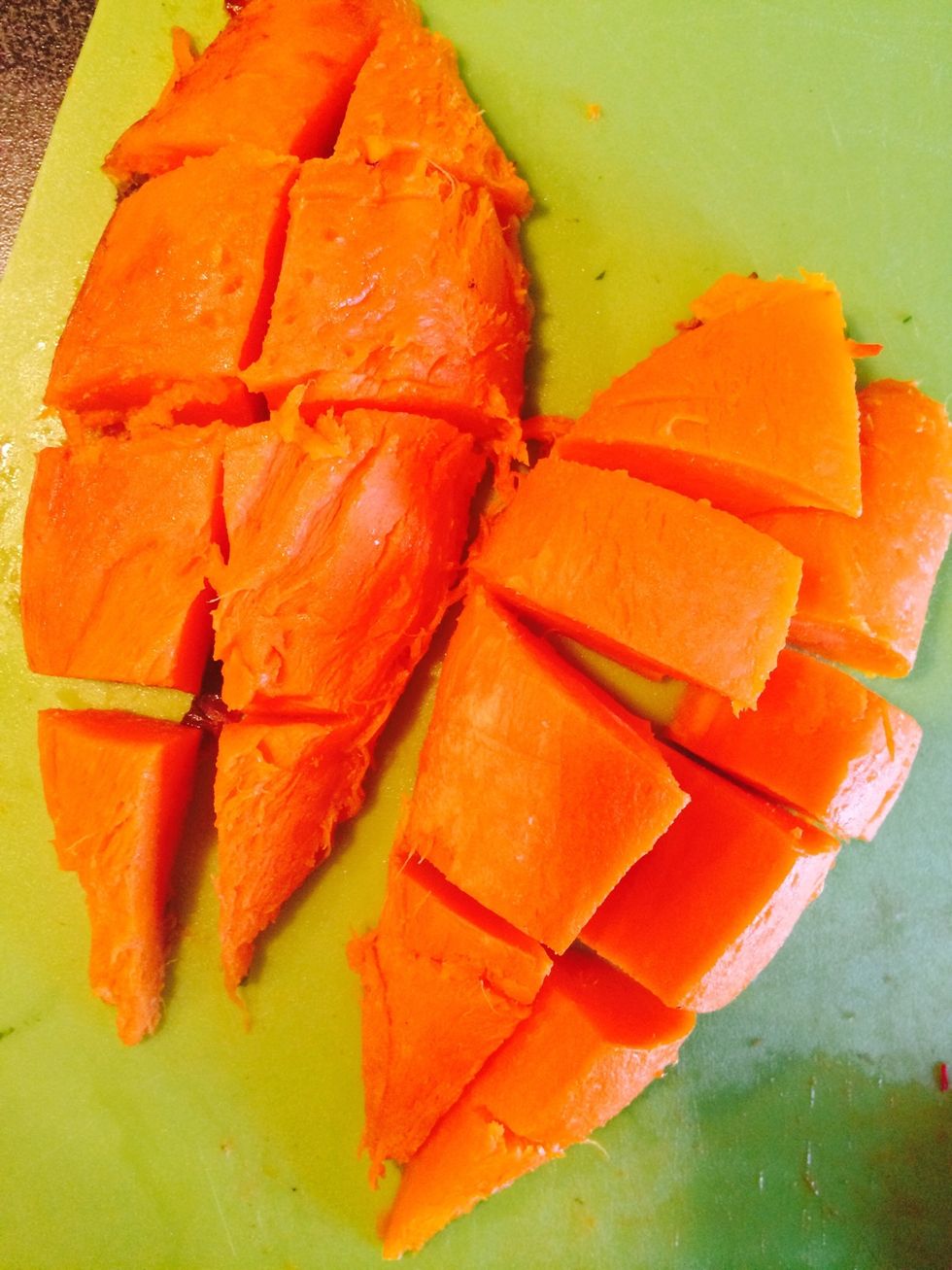 When the sweet potato is done, cut into squares/bites.
Put sweet potato, garlic, chilli, coriander, paprika spice, garlic cloves, garlic spice, black beans and 1tbs of olive oil in the blender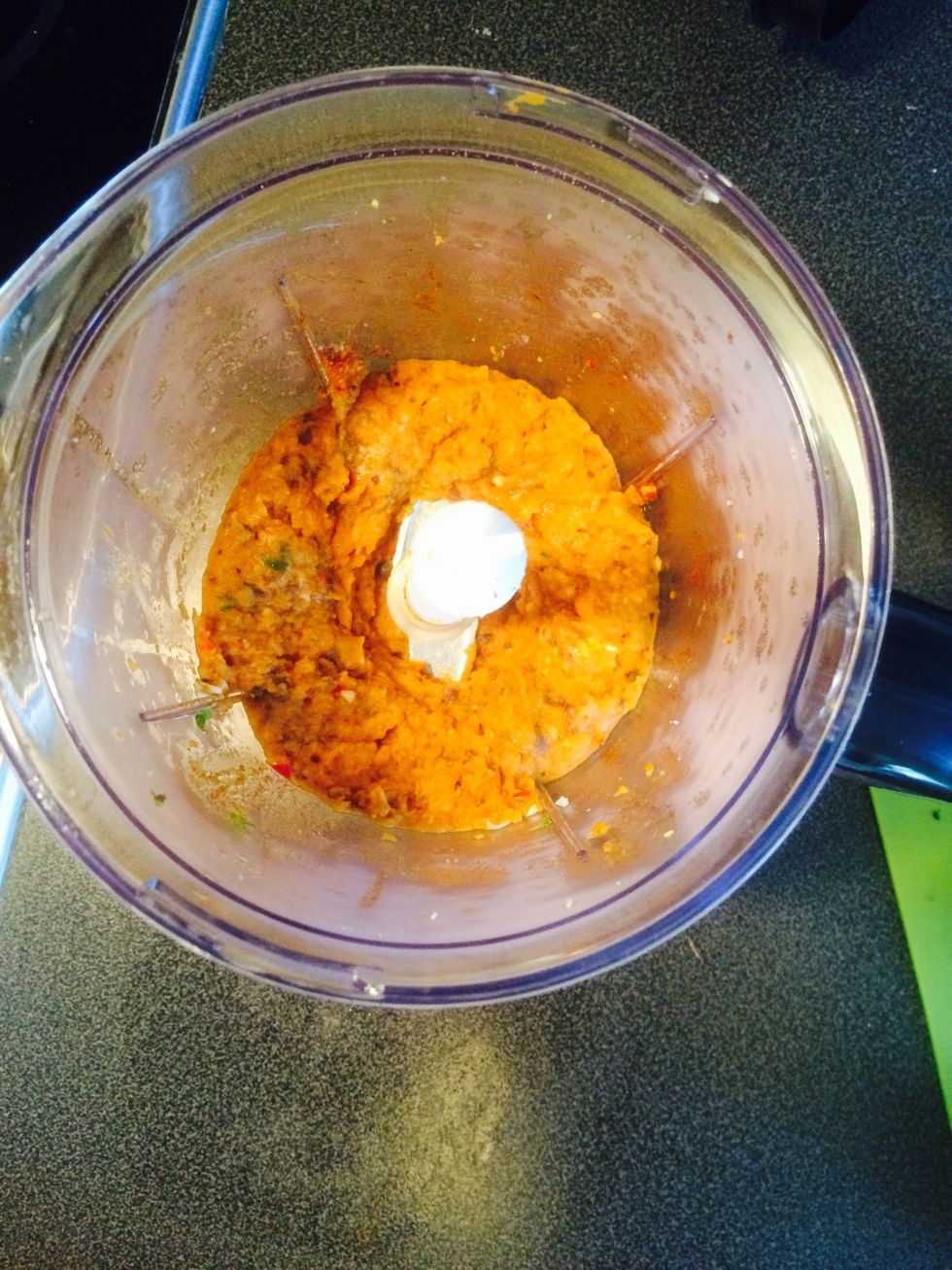 Blend until it looks like this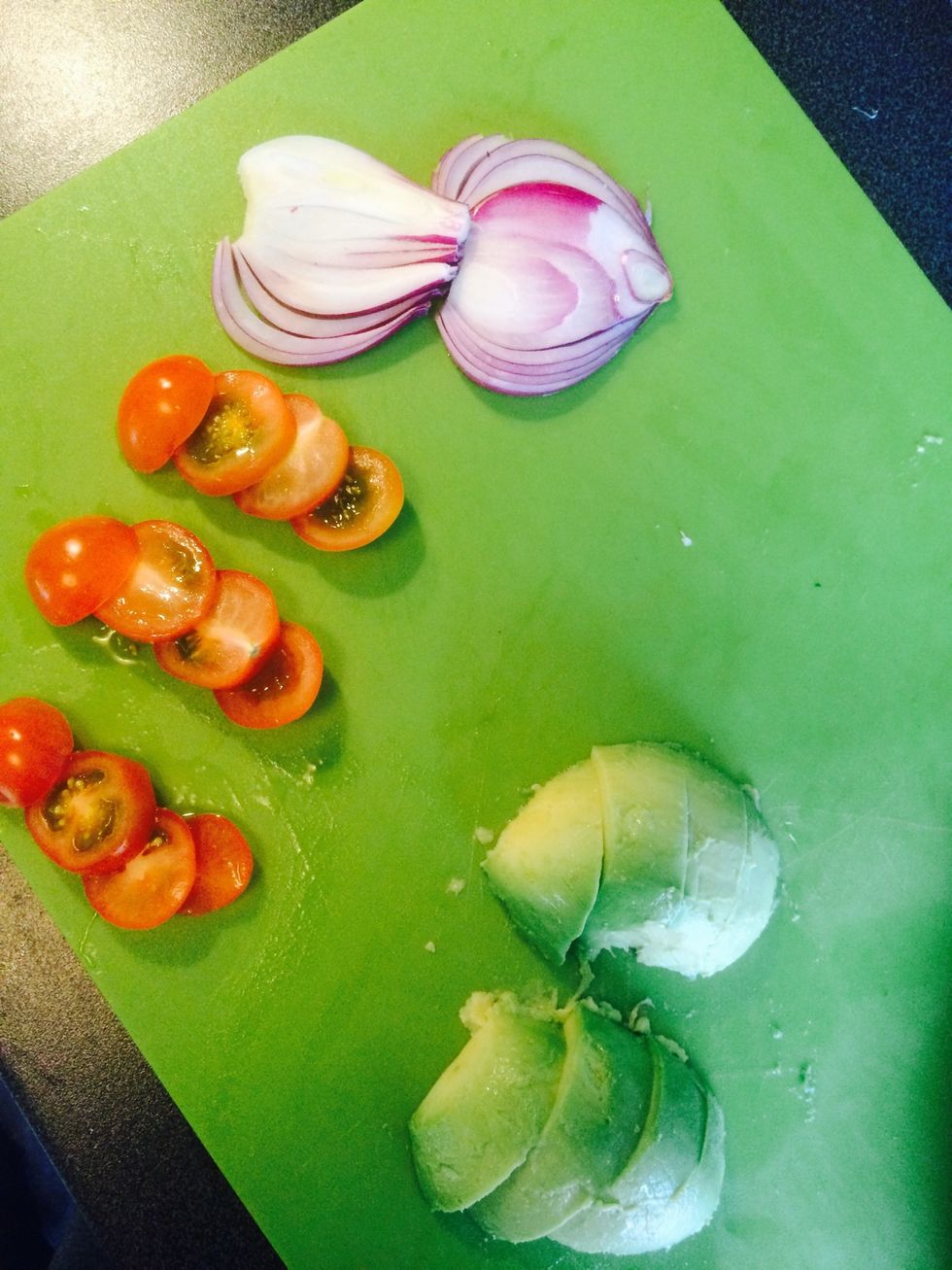 Prepare the rest of the vegetables for the burger: avocado and tomatoes. Leave it on the chopping board together with the red onion.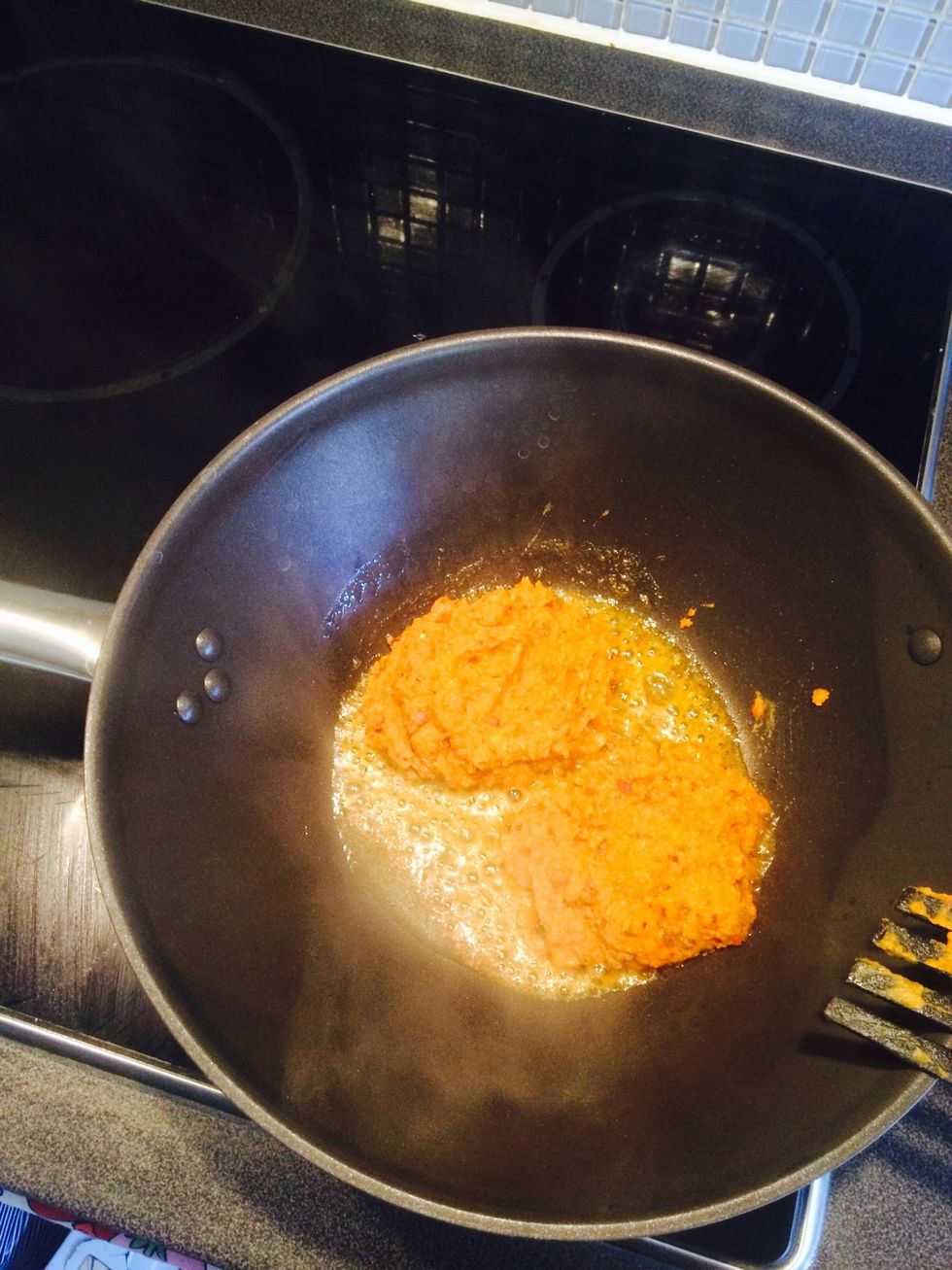 Fry the burger mix (my mix made 4 small burgers) on medium heat. Shape into small and round burgers. Turn after 5 mins. Be careful when turning ( it's a non-flour recipe which makes them less firm).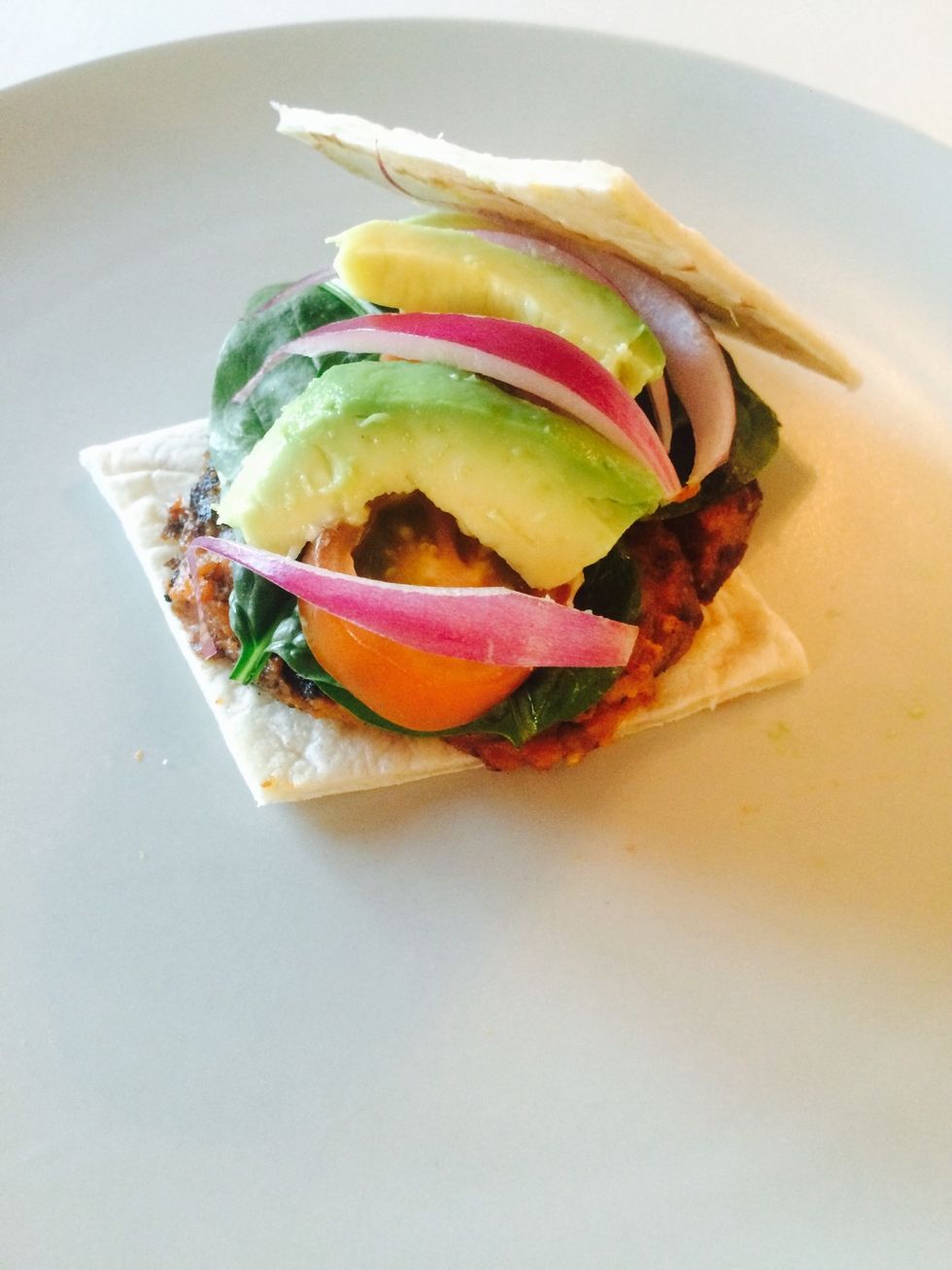 Serve with your choice of bread or tortilla (as you can see I used a tortilla that I cut into squares, this is a great idea if you want to cut down on the bread/carbs). Enjoy😋
1.0 Sweet potato
0.0 Red onion
0.0 Chilli
2.0 Cloves garlic
3.0tsp Black beans
2.0tsp Olive oil
1.0 Avocado
4.0 Cherry tomatoes
1.0Tbsp Paprika spice
1.0pch Garlic salt
2.0Tbsp Coriander
1.0bnch Spinach
Beate Olav
24 from Norway?? Love making healthy food and getting inspired by clean living?? \n?Iherb discount code: NMW964\nContact: olav.beate@gmail.com\n\n\n