How to make mini pumpkin pies
Oh goodness, these pies are yummy. What makes them even better is the lack of guilt for eating! Each mini is under 100 calories. For real!
2
Lightly flour area to roll pie dough. Roll dough so it is 1/16 of an inch thick. You want it really thin for the smaller pies.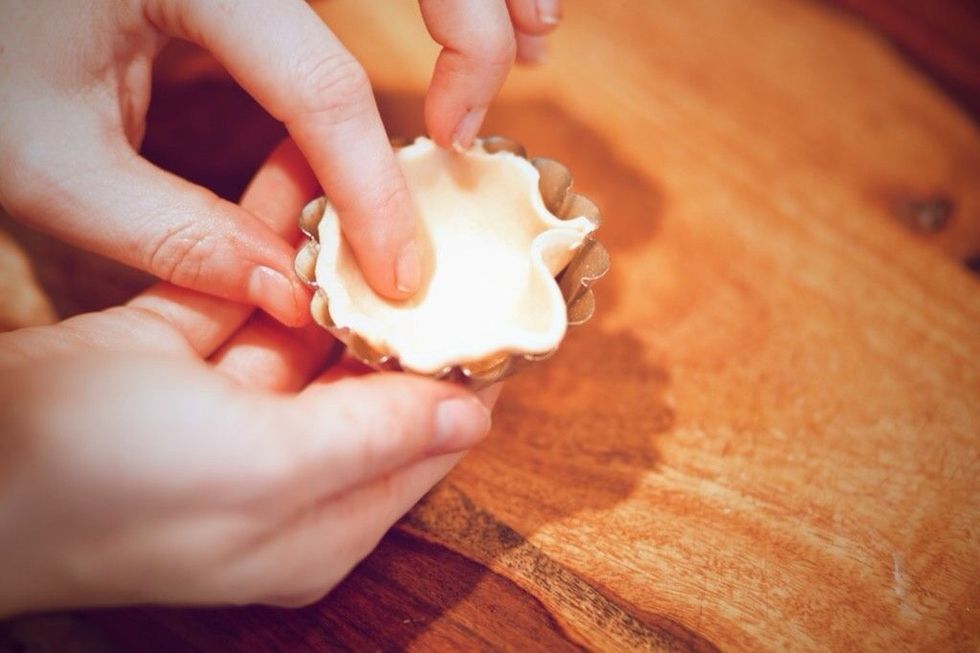 Use a round cookie cutter slightly larger than the pie tins or muffin pan you are making the pies in. Cut out the rounds and lightly place in pie tins that have been sprayed with cooking spray.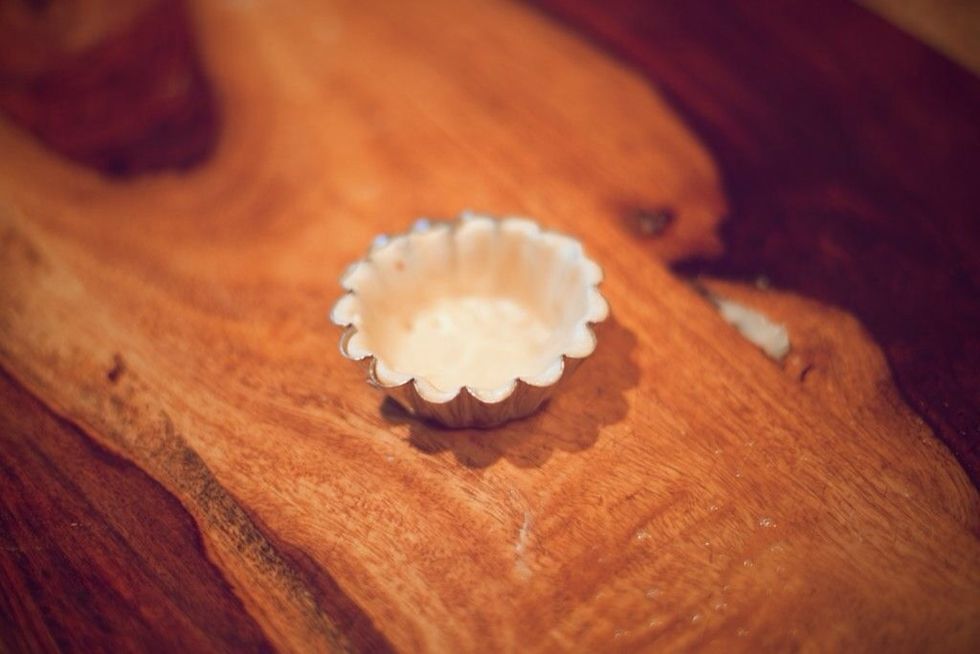 The goal is to form the pie crust into the shape of the tin without tearing the dough or making it paper thin. You may have some remainder, just cut that away and reuse later.
Quick Method: Use a muffin tin and place dough inside casually so the dough ripples and does not stick to the side... Much quicker and waay easier.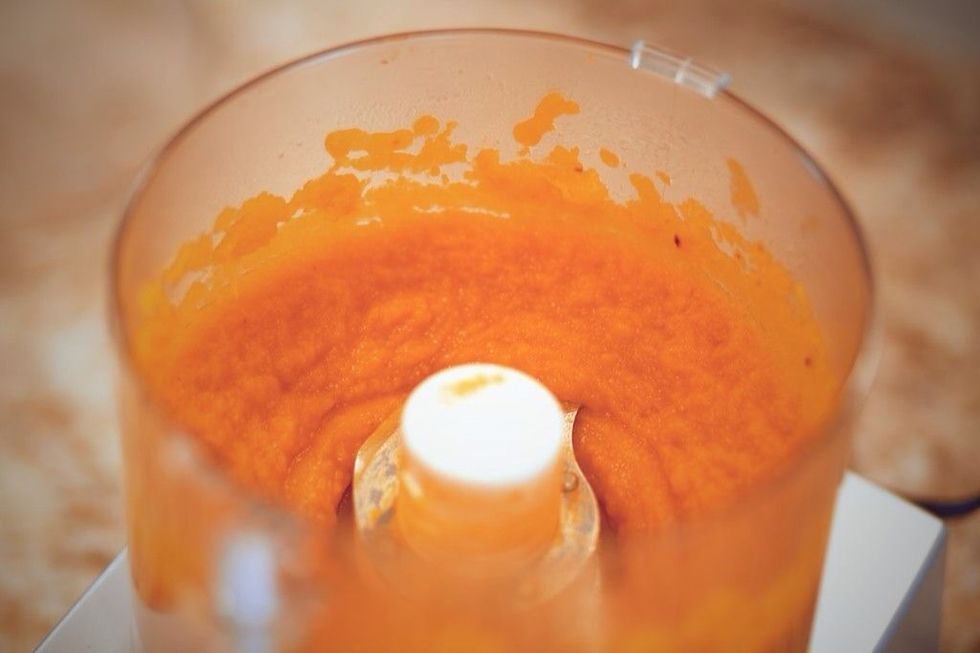 Once the pumpkin has cooled and the flesh is off, place in food processor to puree. Measure out 15 ounces of pumpkin and save the rest for something else :)
To bake the pie pumpkin: cut in half, place pumpkin cut side down on baking sheet, and cook for 45 minutes at 450. More pumpkin baking details on my pumpkin soup guide :)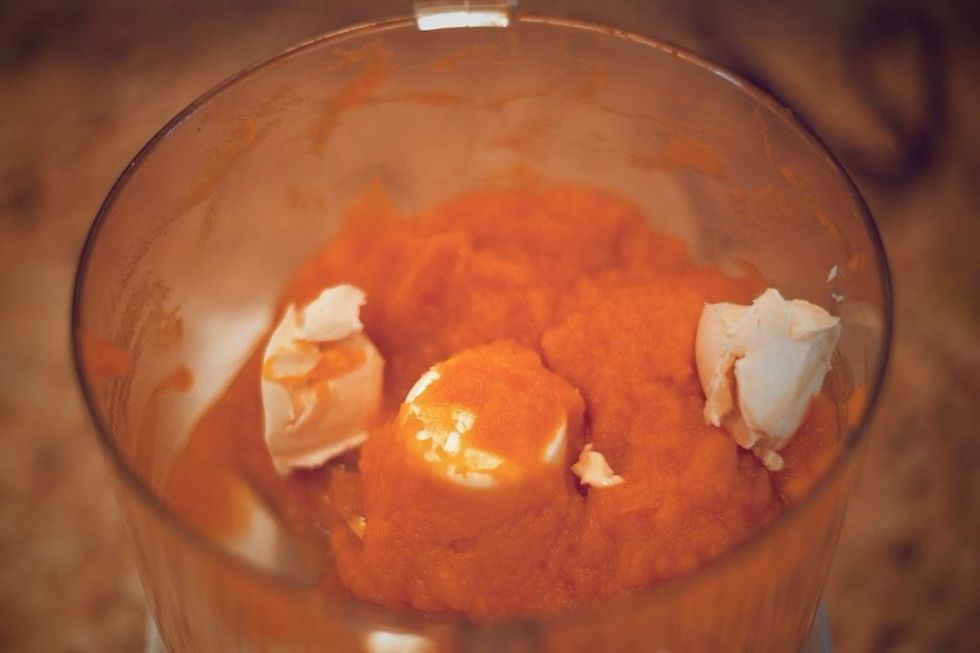 Add in the butter and mix again until the pumpkin is even.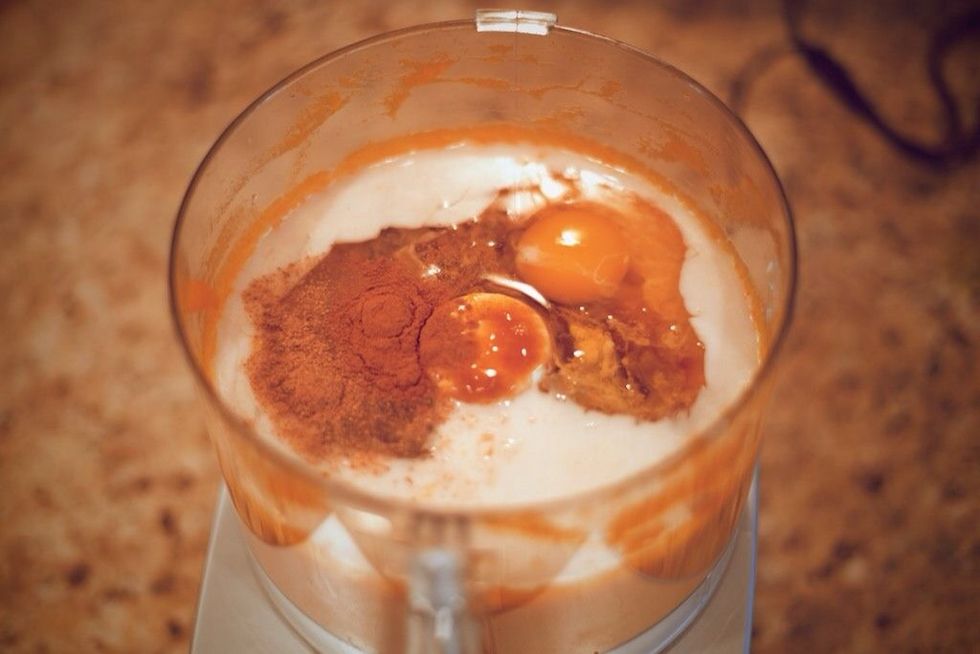 Mix in the rest of the ingredients and puree again. The pumpkin mixture should be very smooth and liquid-like by this point... And smell delicious!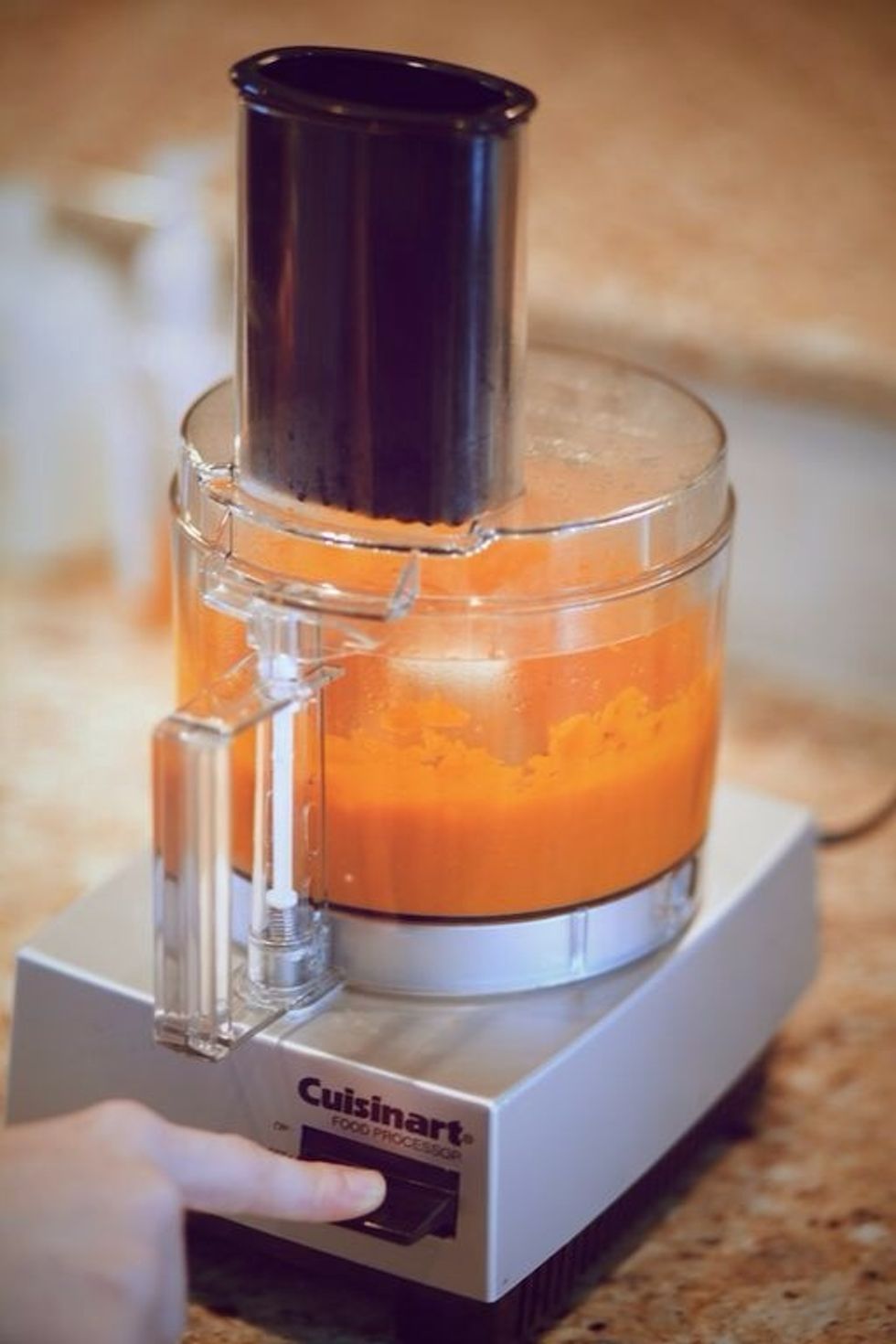 Pumpkin pie mix complete :)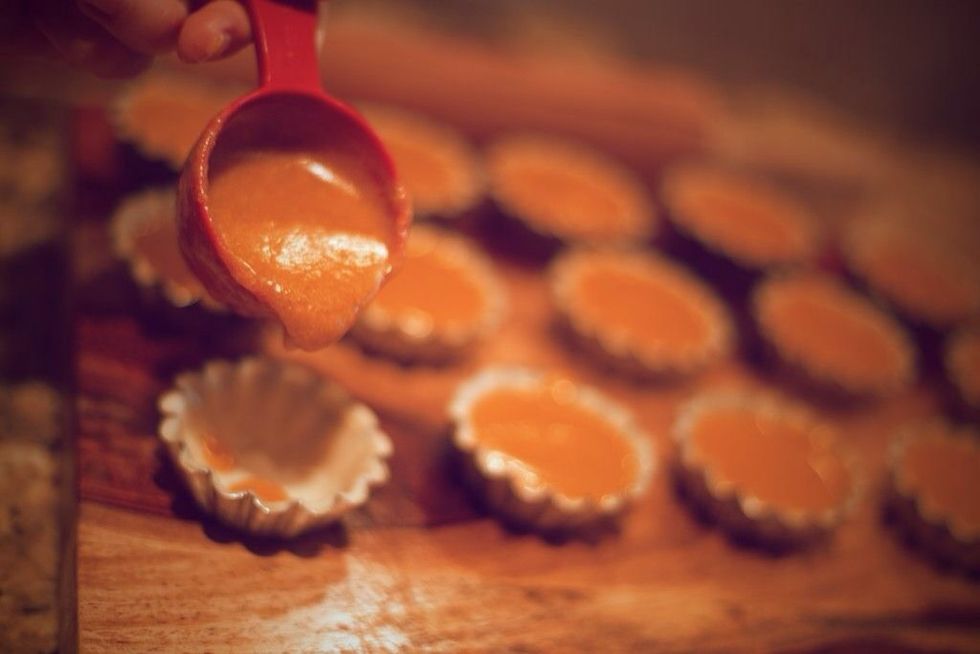 Add the mixture into the pie pans so it comes up about 90% of the way. Bake for 30-45 minutes or until a toothpick can be inserted and come out clean. Bake for 1-1 hour 15 minutes if making whole pie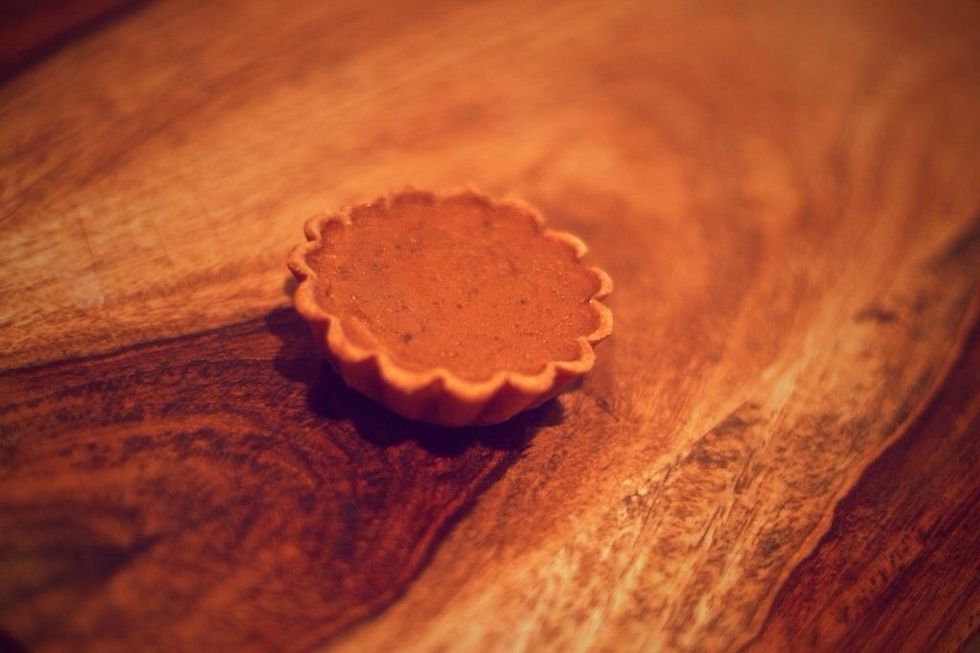 Let cool 15 minutes before serving. Tip: mix nutmeg and cinnamon with cool whip and add a dollop to the top. Yum!!
15.0oz Pie pumpkin purée- 2 pumpkins
2.0Tbsp Vegan or regular butter
3/4c Packed light brown sugar
2.0 Whole egg
2.0 Egg whites
1/2c Almond milk
1/4tsp Nutmeg
1/2tsp Cinnamon
2.0c Pie Crust- 1 if making whole pie
P+K _
Yoga enthusiast and writer on fitness and food. Penandkeyboard.com focuses in simple ways to maintain a healthy lifestyle.