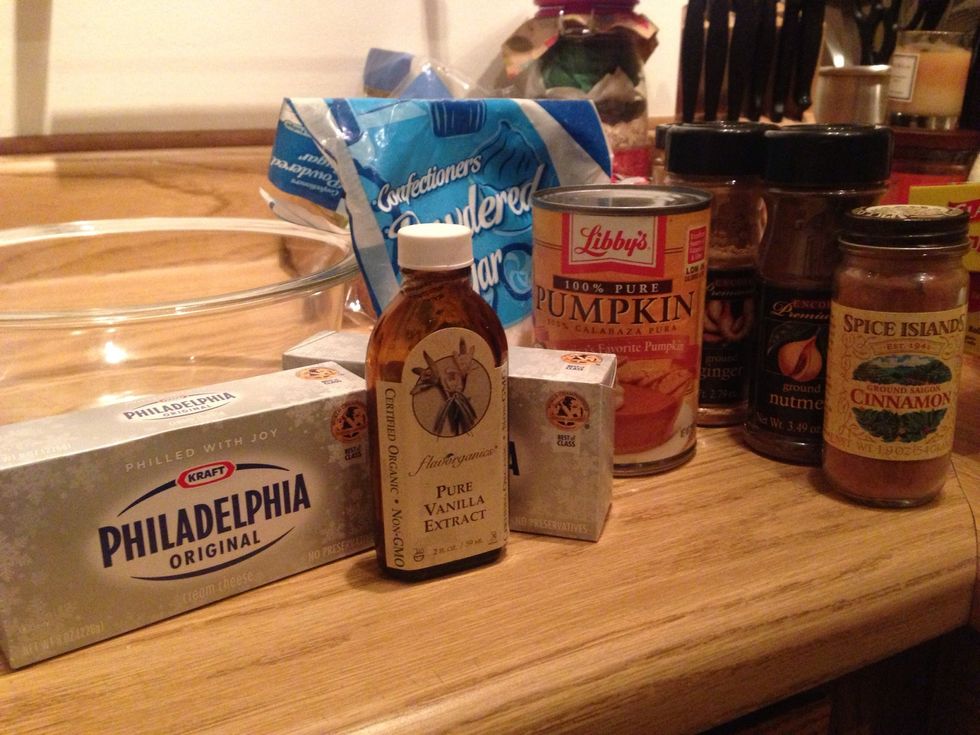 I didn't have white refined sugar so I used powder instead. I also used ground ginger in my pie. I just love the aroma of ginger :))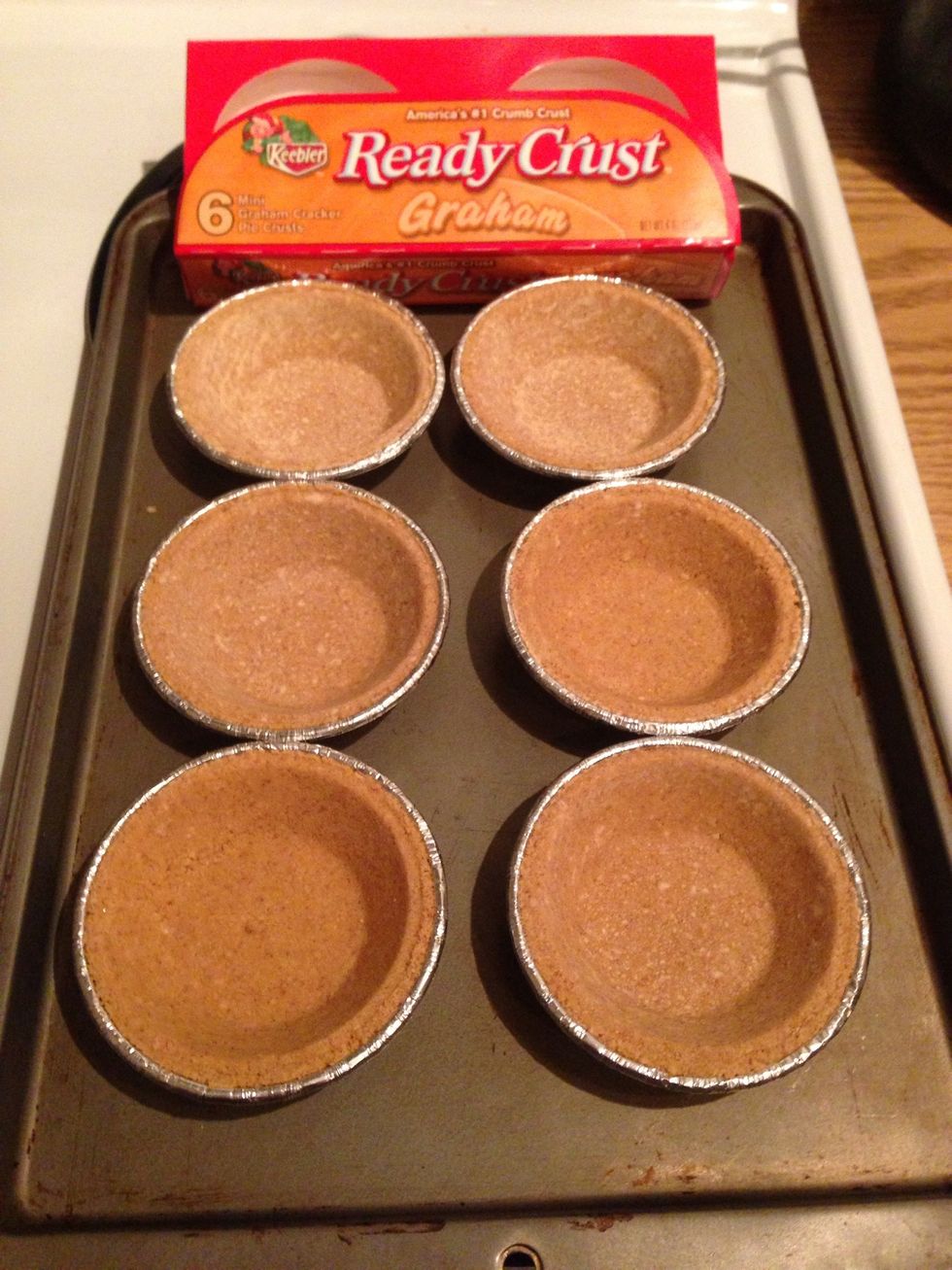 These crusts are amazing! You can choose to buy a large 9 inch pie crust instead if you don't want to make mini pies.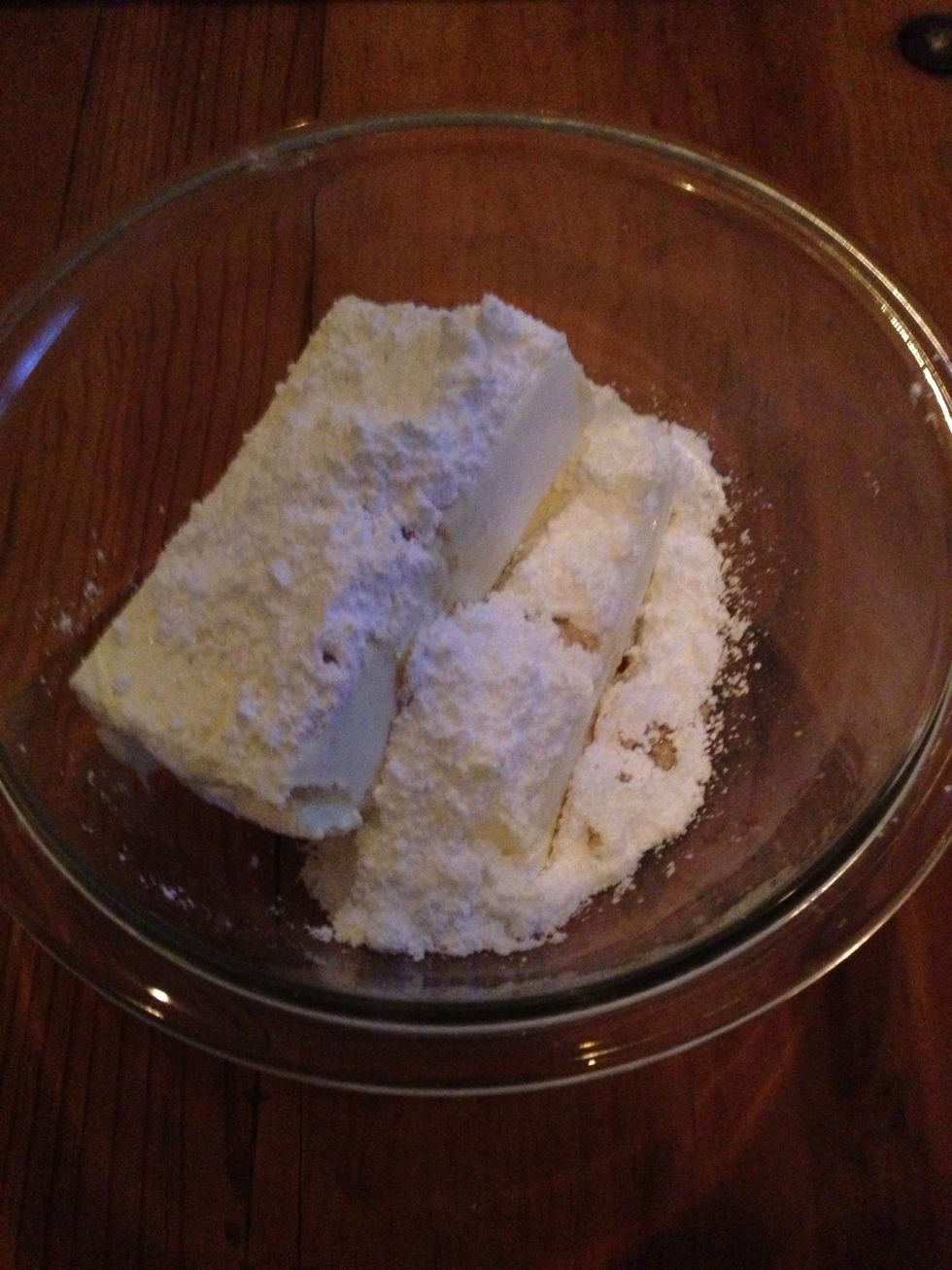 In a mixing bowl, use a hand mixer to blend your cream cheese, vanilla extract and sugar until creamy.
Add your 2 eggs, but one at a time! Keep mixing until its fully incorporated and velvety.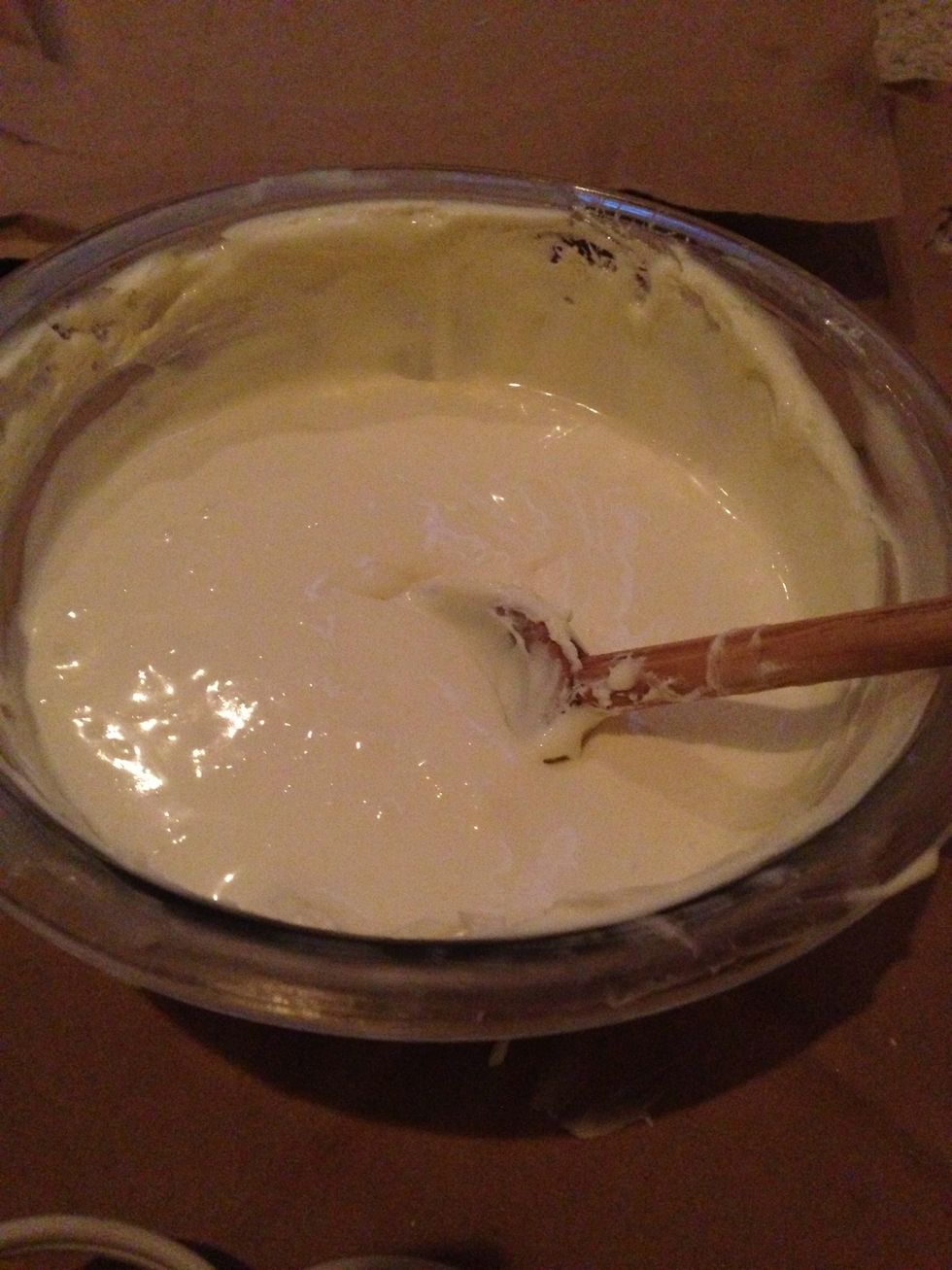 Your cream cheese batter should look something like this...mMmm nows a good time to taste some of the cream cheese :)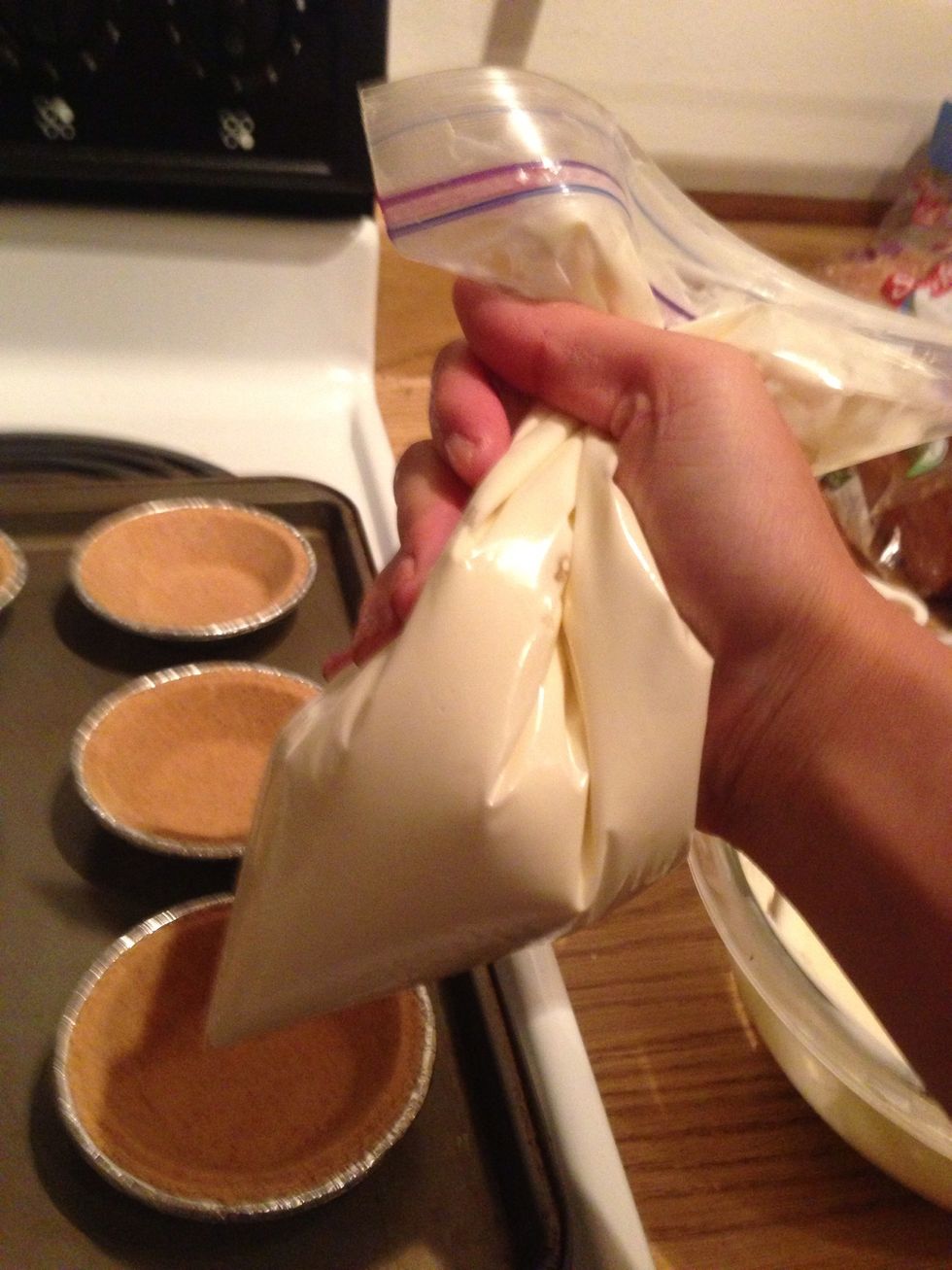 Using only half of your cream cheese mixture, fill your pie crust half way. Save what's left for our next step. (I decided to use a ziplock bag to pipe the mixture into the pie crust! Clean and easy)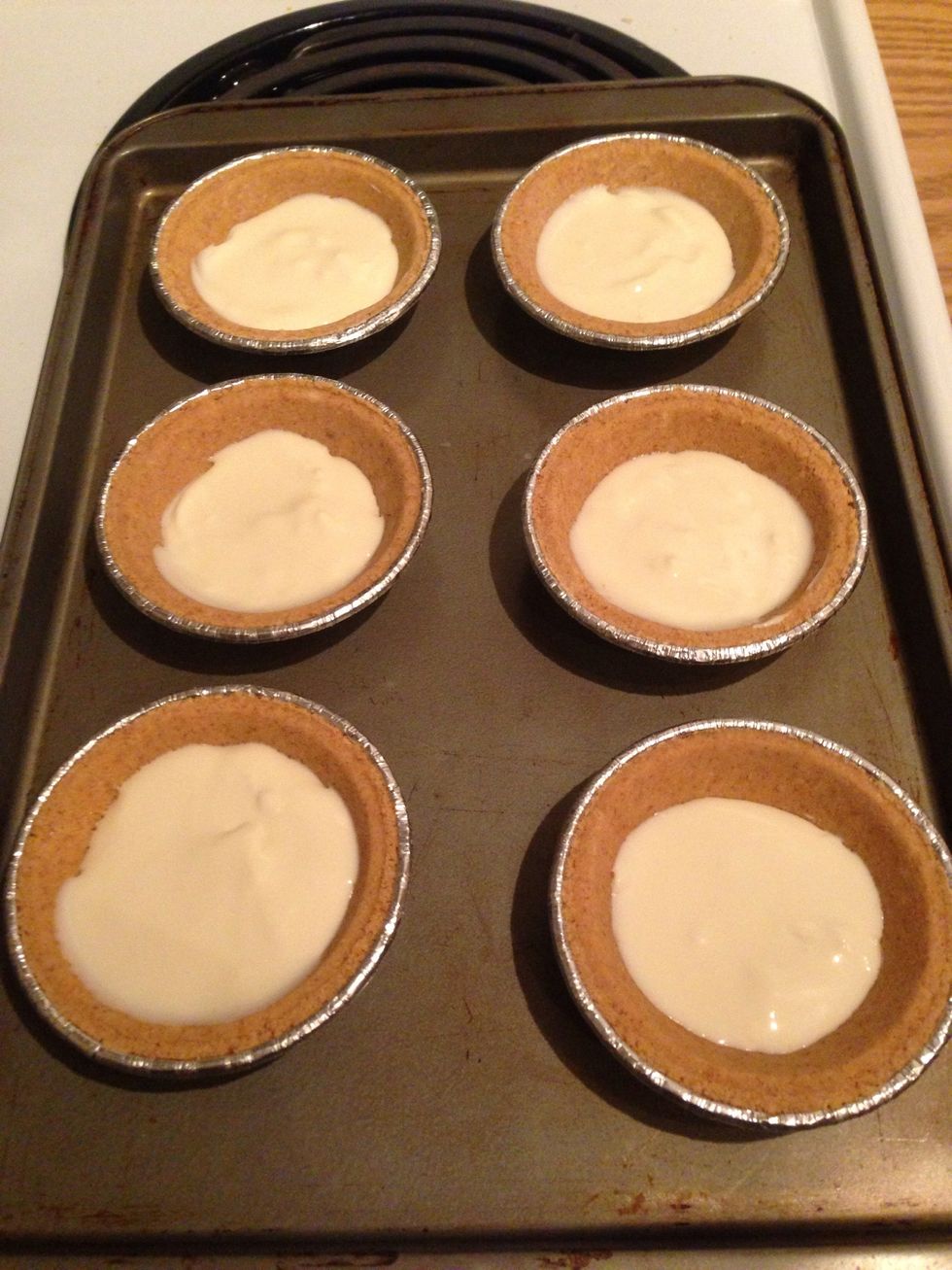 You definitely can just scoop them right in, but I like separating my mixture in half right away so I know what amount I am working with. (Repeat this step for the other 6 pie crusts you have.)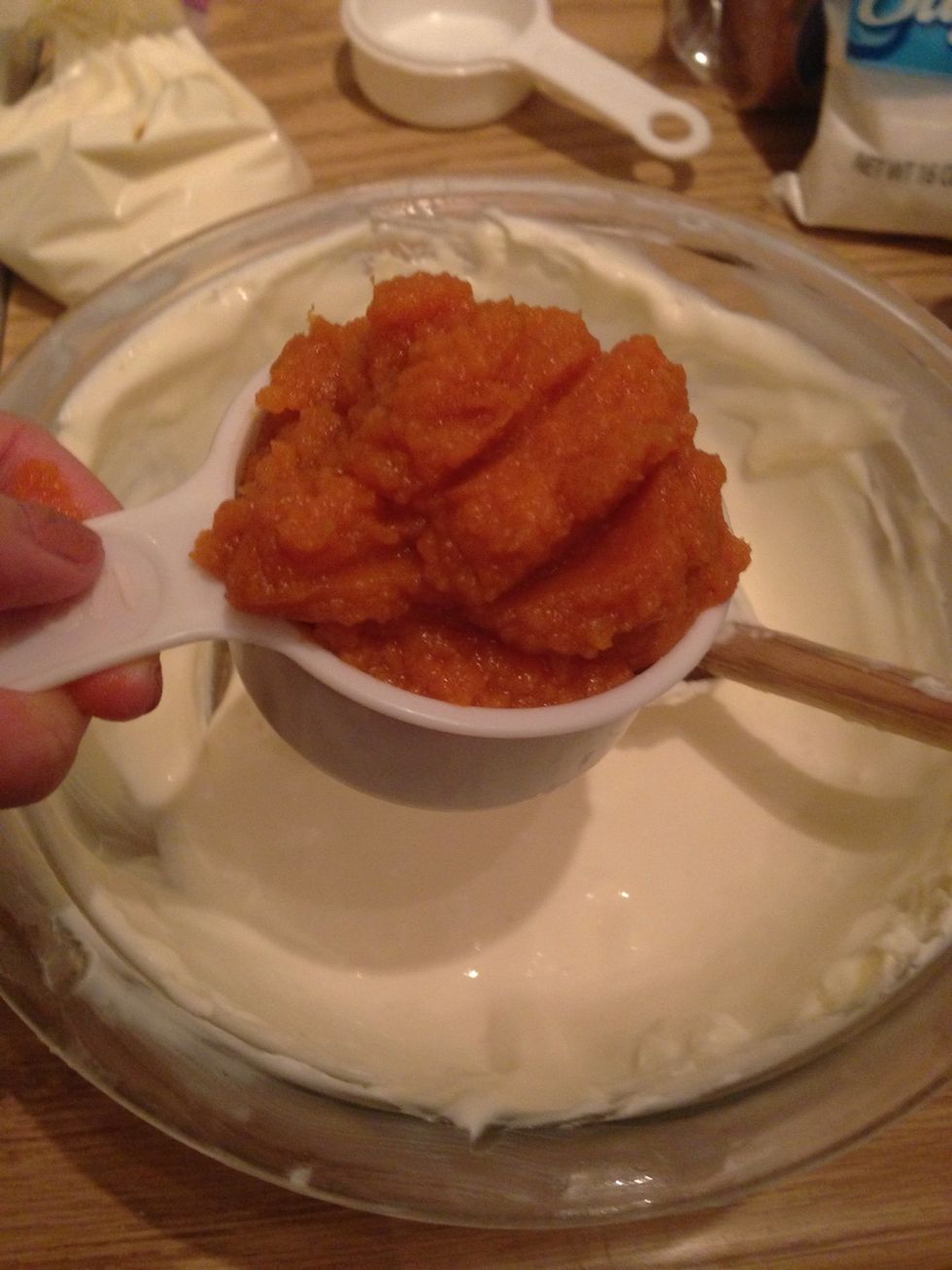 With your leftover cream cheese add your pumpkin purée. Since I love pumpkin I added a little more than just half a cup!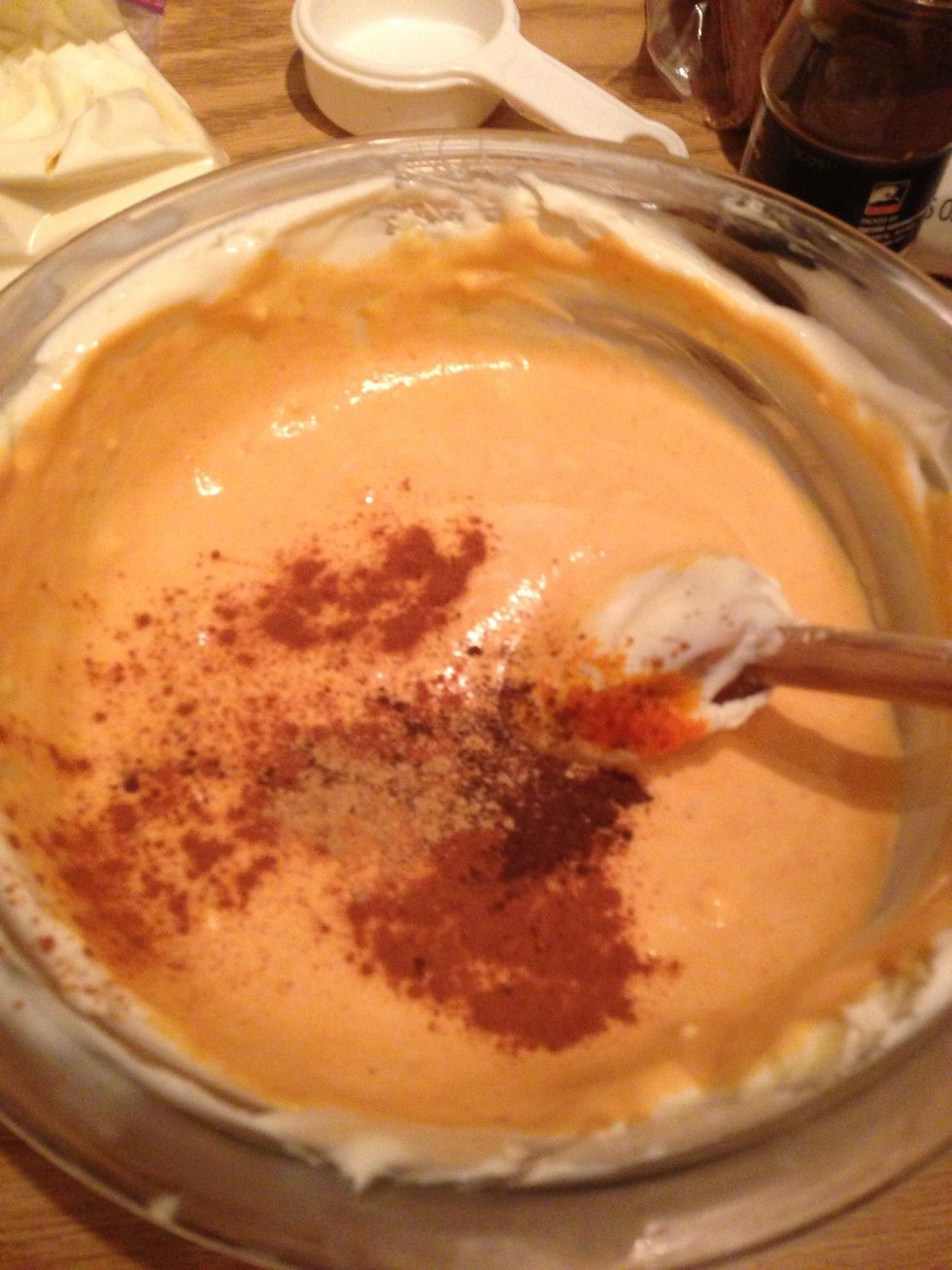 Mix in your spices! And now fill up the rest of your pie crusts.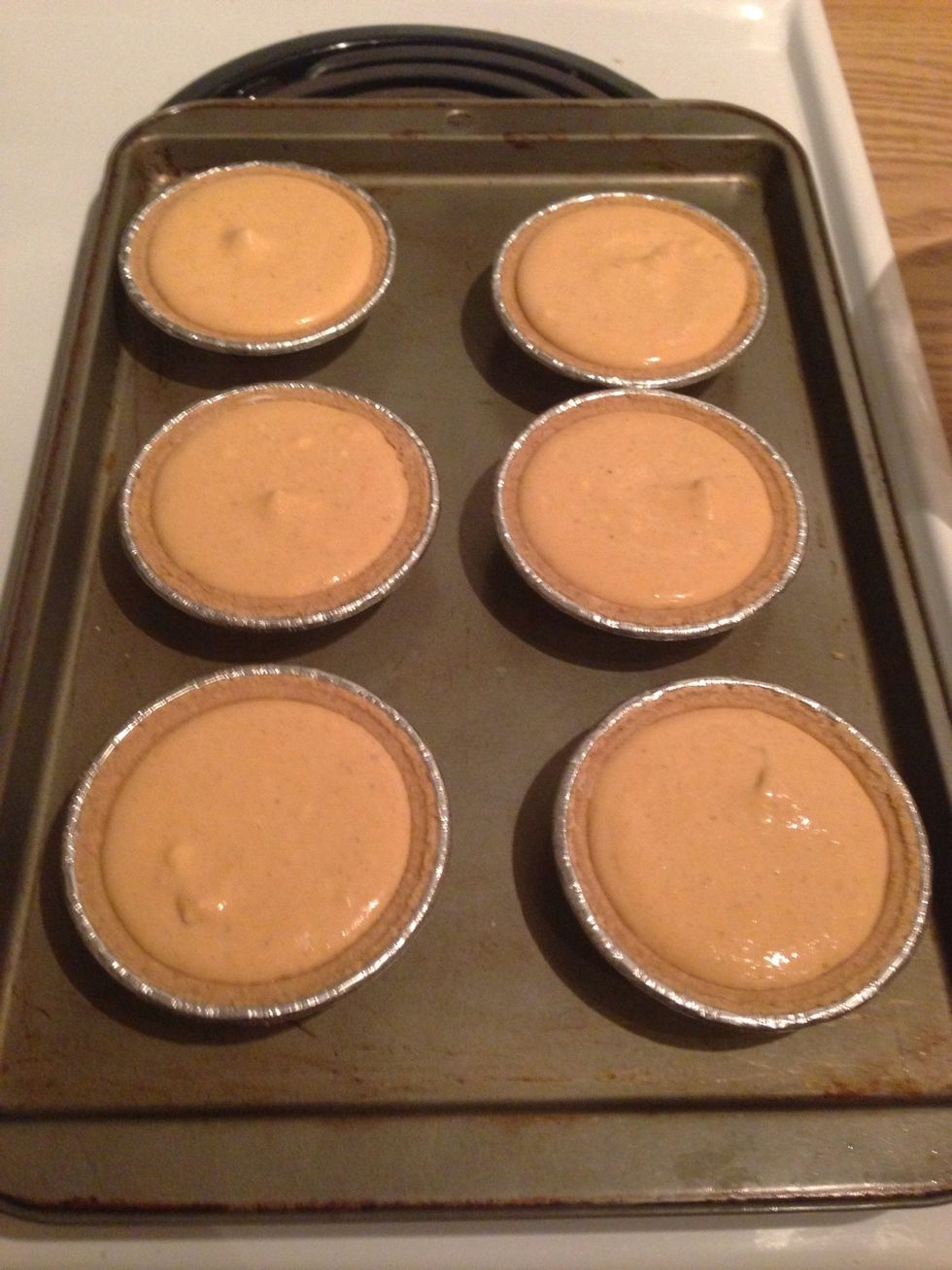 It should look something like this! Yay!! Time to bake :))
In a 325 degree oven, bake for 25-35 minutes or until the center of the pie is set (meaning: once you poke the center, your finger should not poke through).
Finished product!! Let it cool for 10-15 minutes, then refrigerate for 3-5 hours before serving :)) enjoy with whipped cream or ice cream!!
Happy holidays :)) and I hope you enjoy!
2.0 Packages of cream cheese (8 oz. each)
1/2c White sugar
1/2tsp Vanilla extract
2.0 Packages of mini graham cracker pie crust
1/2c Pumpkin purée
1/2tsp Ground cinnamon
1.0pch Ground nutmeg
1.0pch Ground cloves
2.0 Eggs