Mini-omelets baked in the oven ready to reheat during the week for breakfast or a low-calorie snack!
6
Dice tomatoes, mushrooms, onions and spinach.
Sauté mushrooms, tomatoes, onions and spices until tender.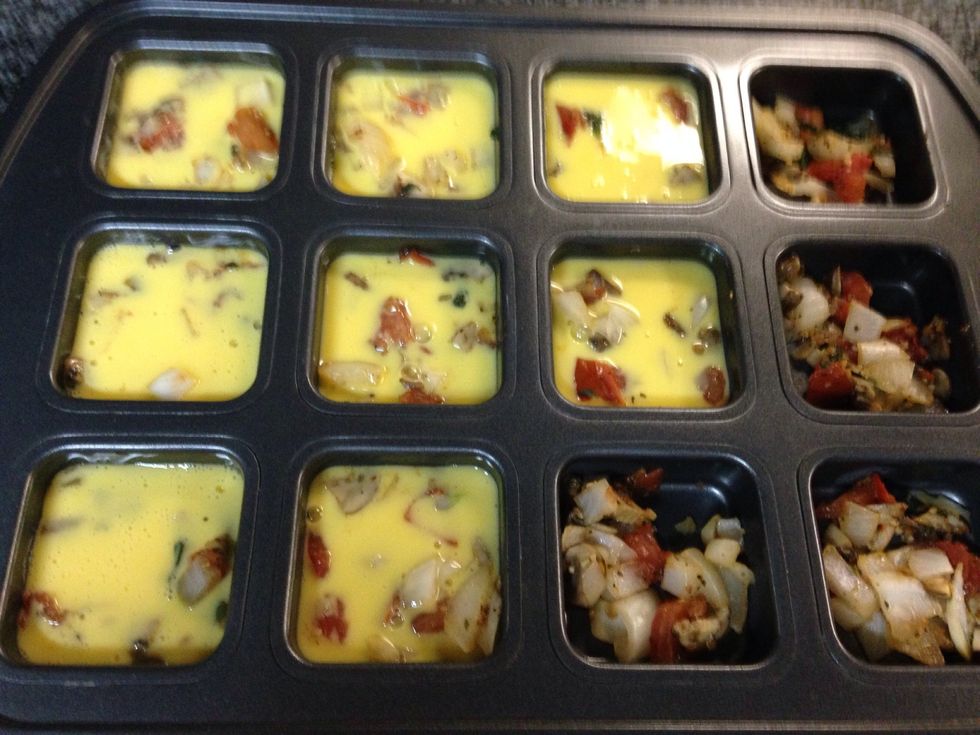 Fill each well in the Brownie Pan with the vegetables, Egg Beaters and diced spinach 3/4 of the way.
Cook in the oven at 375 degrees for 20 minutes or until done.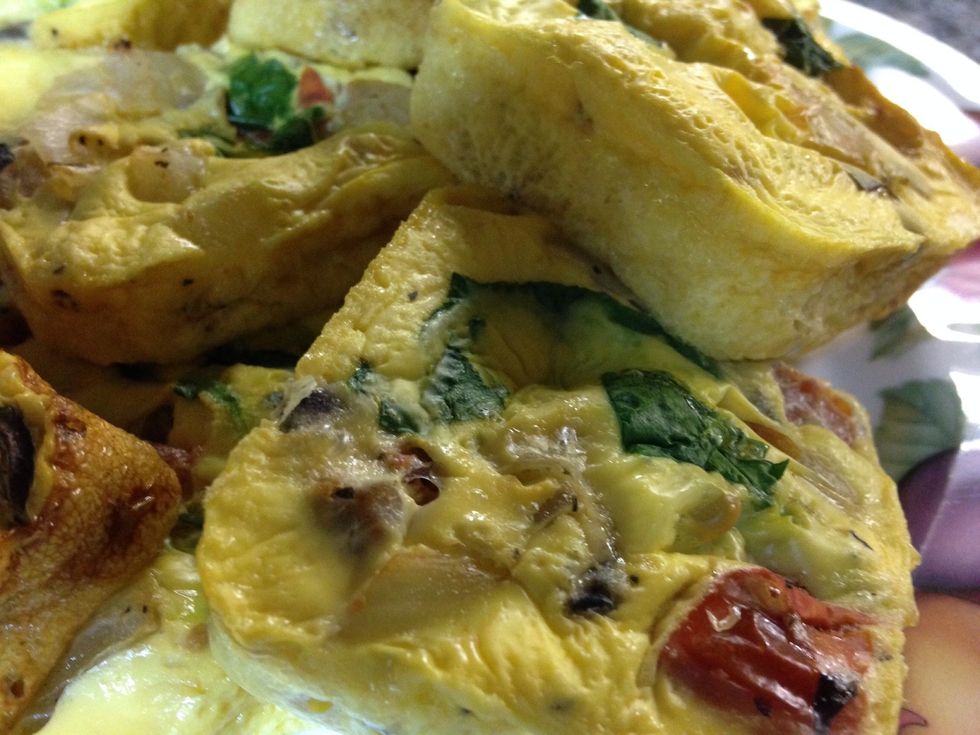 Enjoy!
2.0c Egg Beaters
2.0 Roma Tomatoes, diced
1/2c Yellow Onion, diced
1/3c Mushrooms, diced
1/2c Spinach, diced
1/2tsp Sweet Basil Rub
1/4tsp Crushed Peppercorn & Garlic rub
1.0 Garlic clove