Gather all your supplies/ingredients---let the fun begin!! This is a good,easy task that would be fun to do with your kids--have them help you decorate the pops!
Place your Oreo's in a baggie and smash them to pieces- until it looks like dirt-some chunks are fine Do the same with your M&M candies If you use other candies or cookies just so the same!
Place your smashed up Oreo's and M&M candies into the small glass bowls--have your marshmallows in another small glass bowl ready to go--lay out your toothpicks!
Fill the pot half way up with water-put on the stove on HIGH and bring to a rapid boil-put your clear bowl on top of the pot- turn the heat down to a medium simmer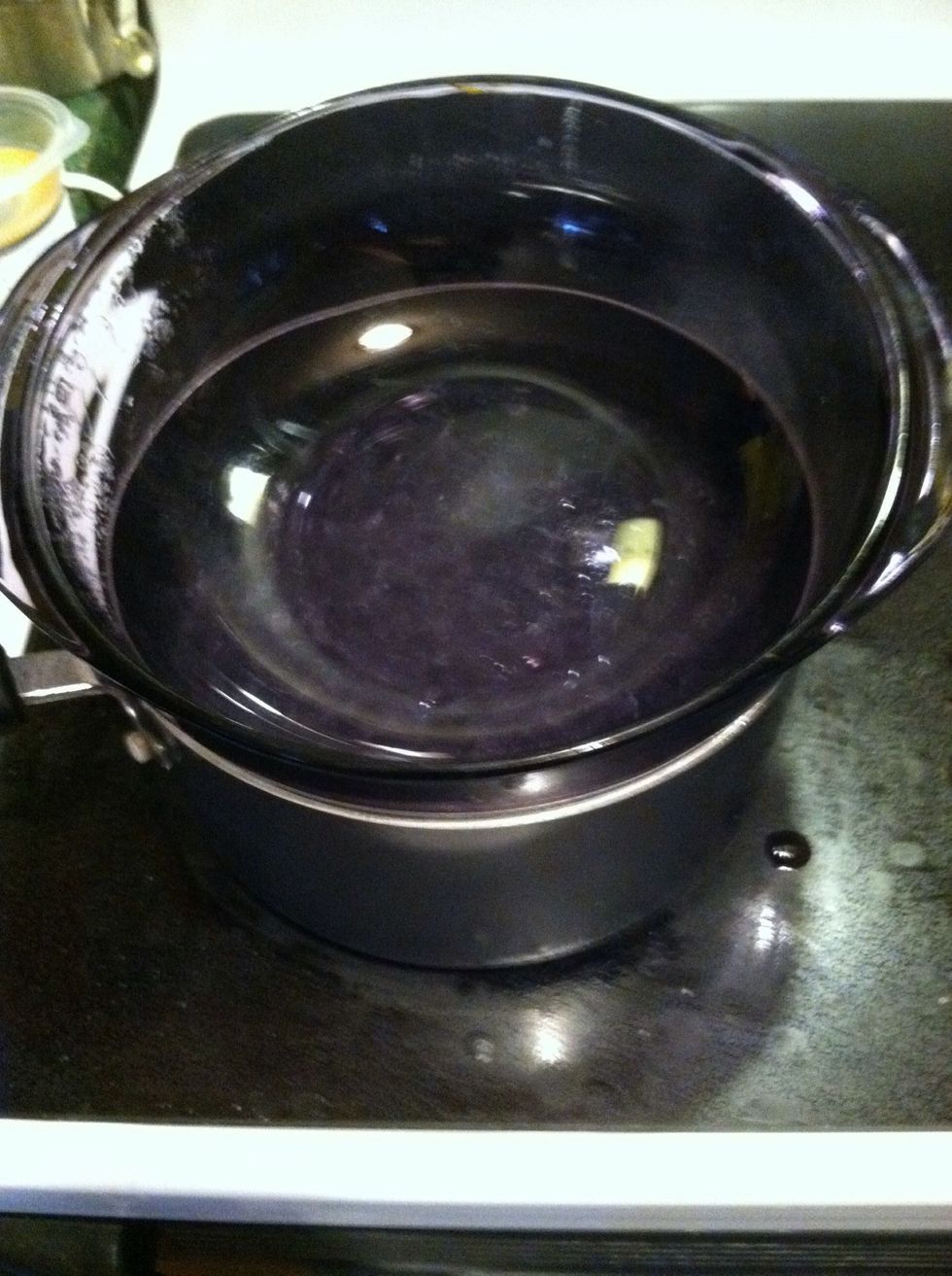 This is what it should look like
Put your chocolate morsels into the glass bowl- along with the milk and butter- stir CONSTANTLY-- DONT LET YOUR CHOCOLATE BURN!!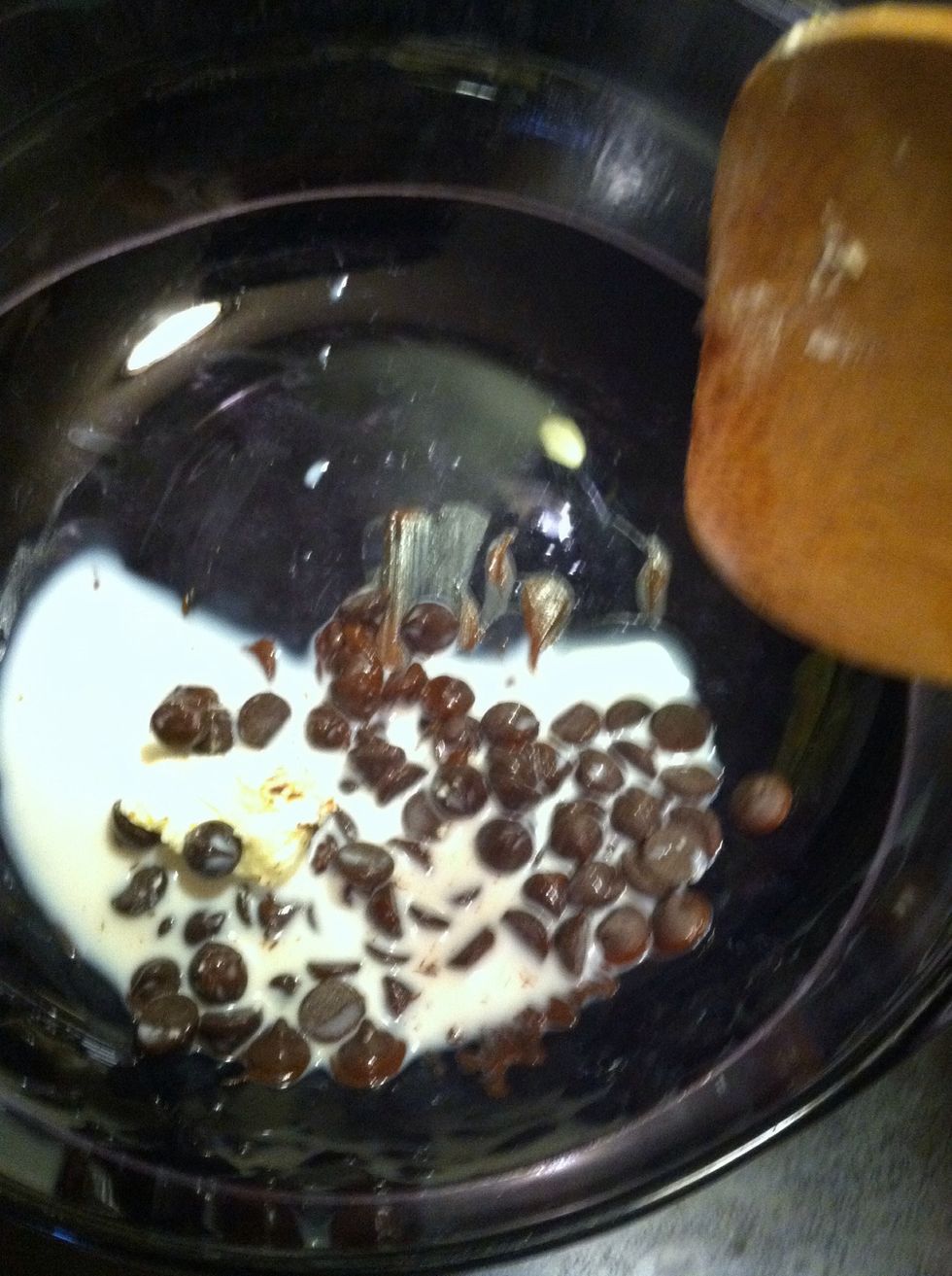 This is what it will look like:)
Extra Tip-- if it looks to runny because to much milk- just add more chocolate to thicken it up!:)
How it will look once the chocolate is all melted
Put your melted chocolate into a small glass bowl- allow 2-3 minutes to cool
All your other ingredients are laid out-- I just took pictures to show you:)
Smashed up Oreo cookies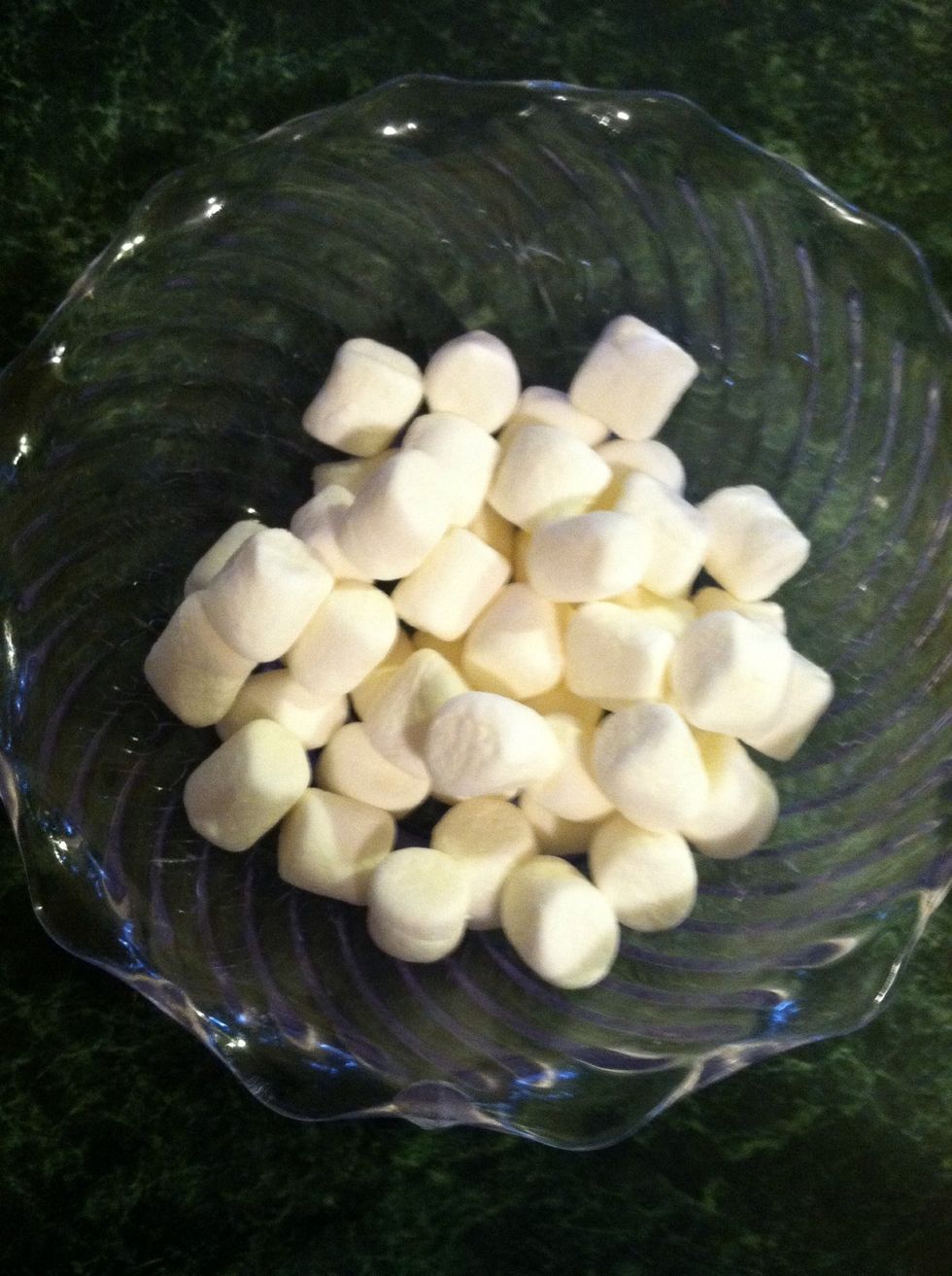 Mini marshmallows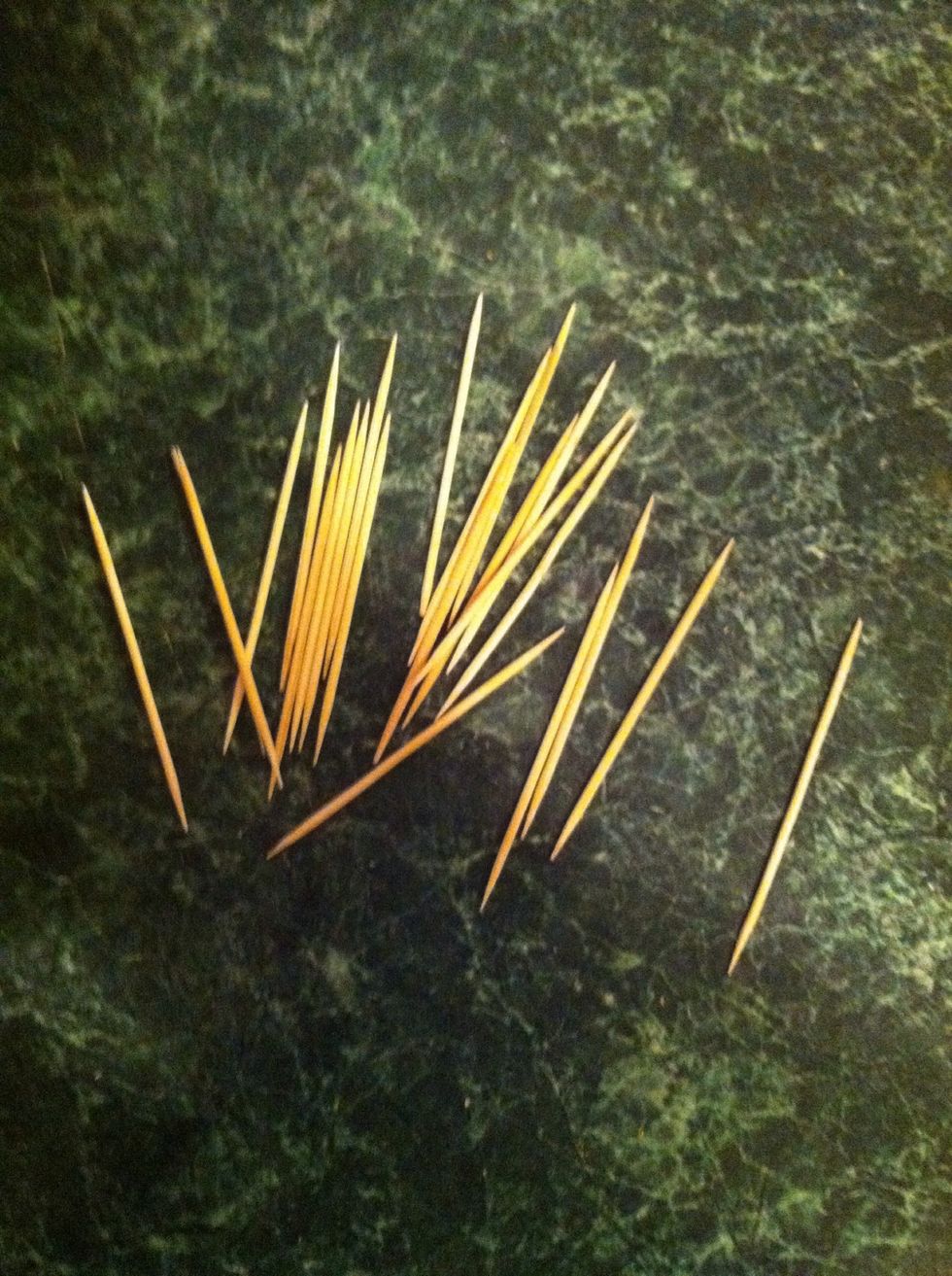 Toothpicks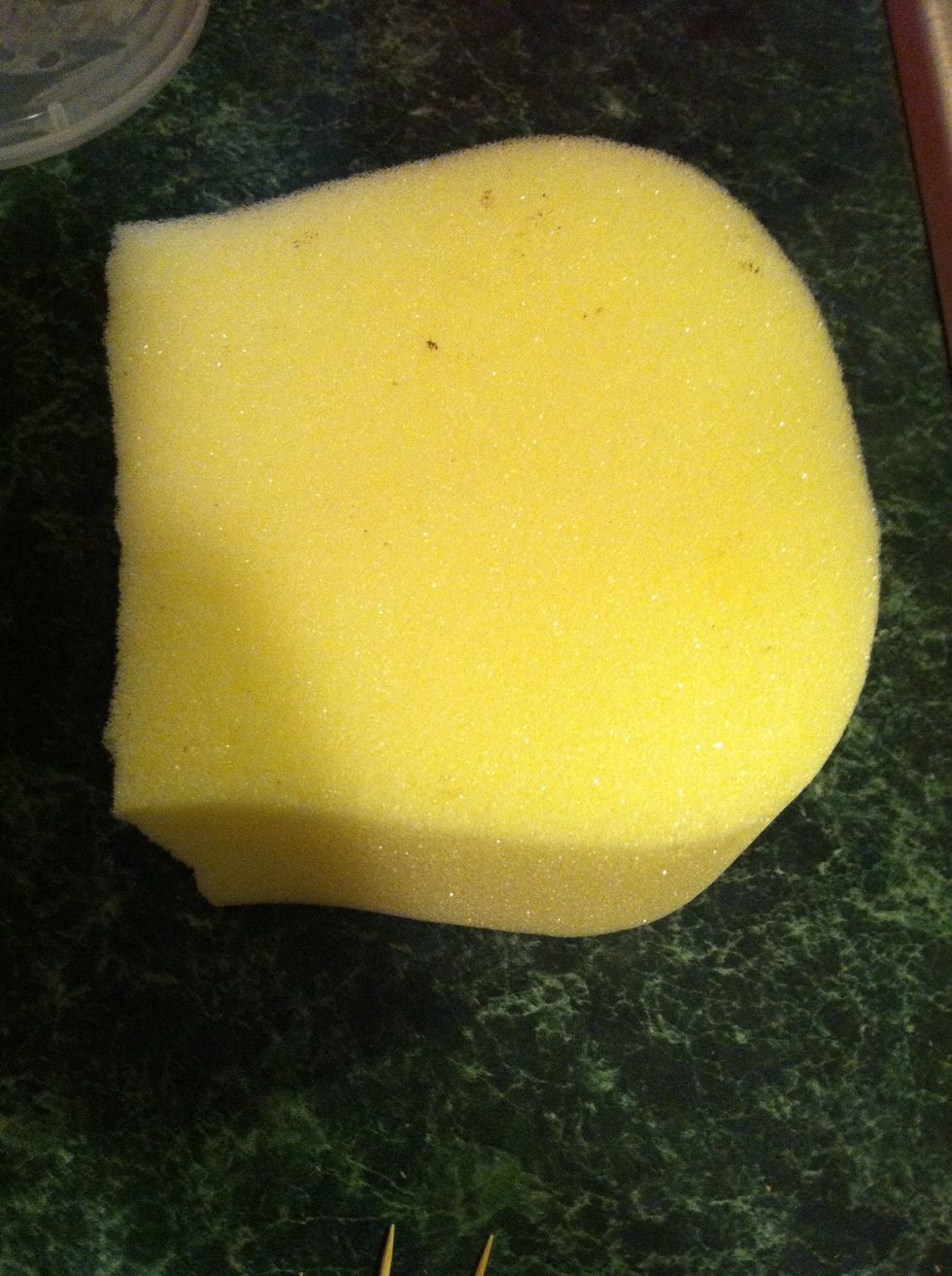 Foam
Dip the tip of your toothpick into the chocolate--insert toothpick into the marshmallow half way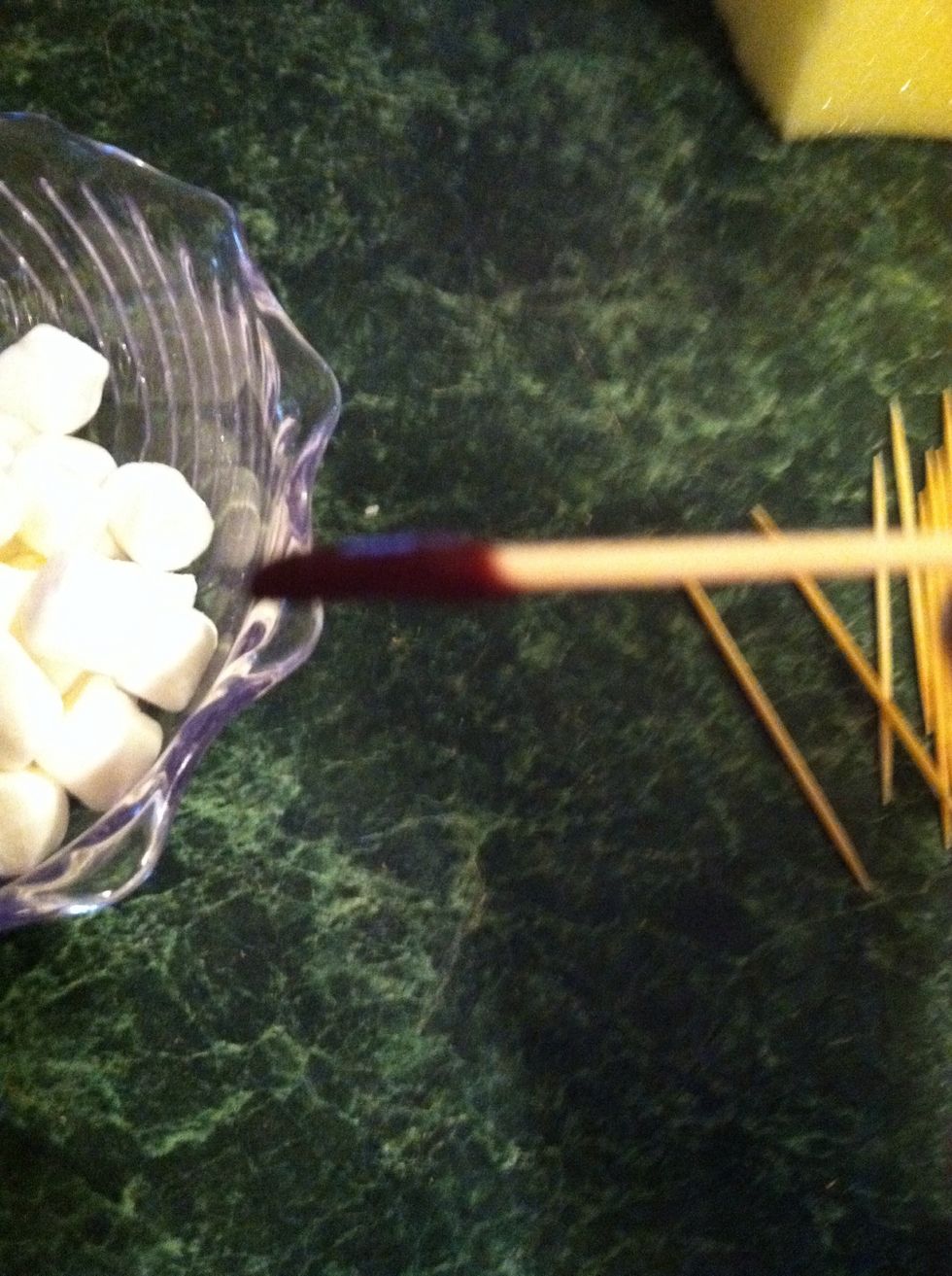 Tip of toothpick dipped in chocolate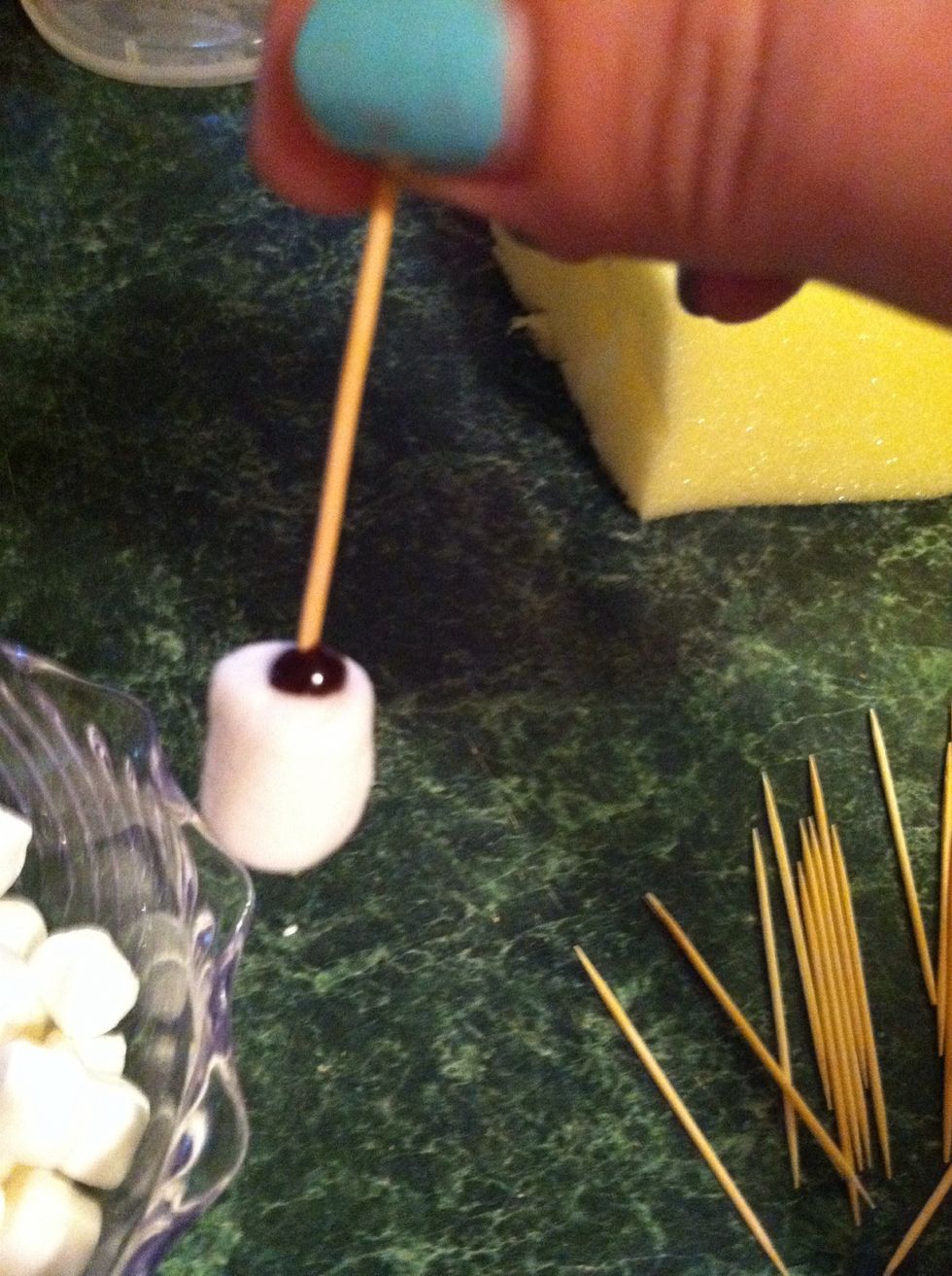 Inserted halfway into mini marshmallow
Dip the mini marshmallow into the chocolate -- tap against the side of bowl to remove excess chocolate--dip directly into Oreo cookies alternate M&M candies--or any other candies or cookies you use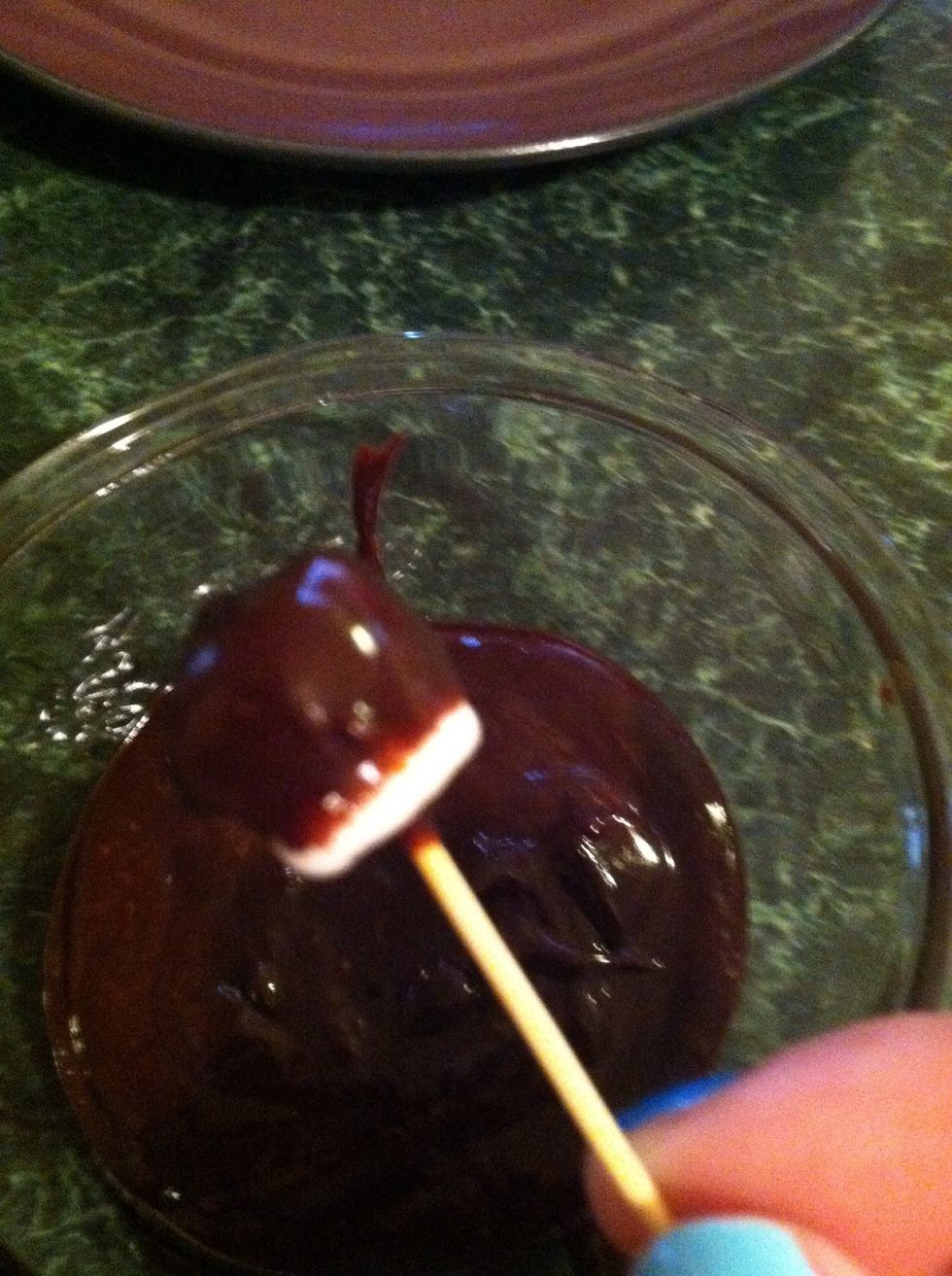 Dipped into chocolate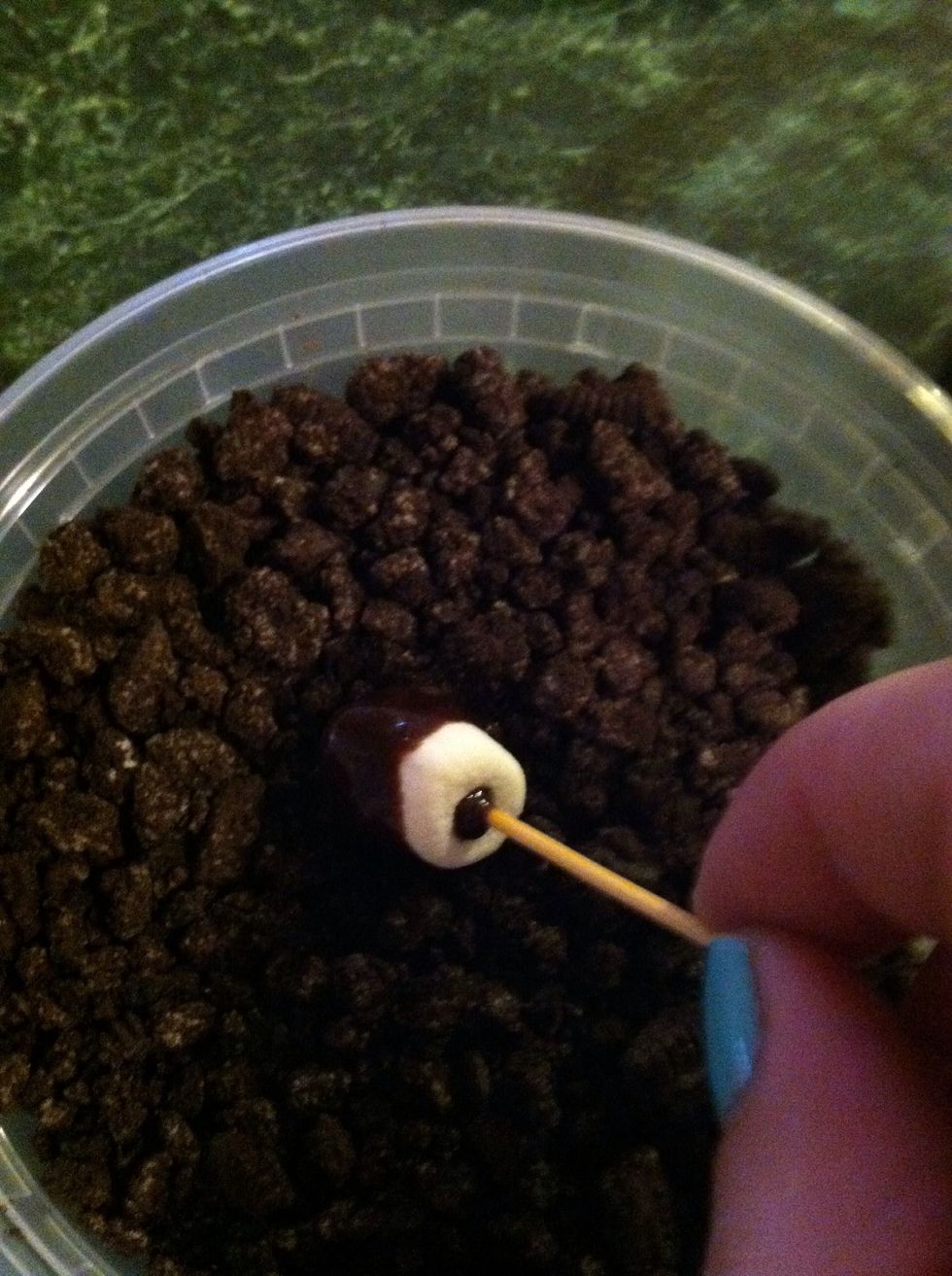 Directly dipped into smashed Oreo cookies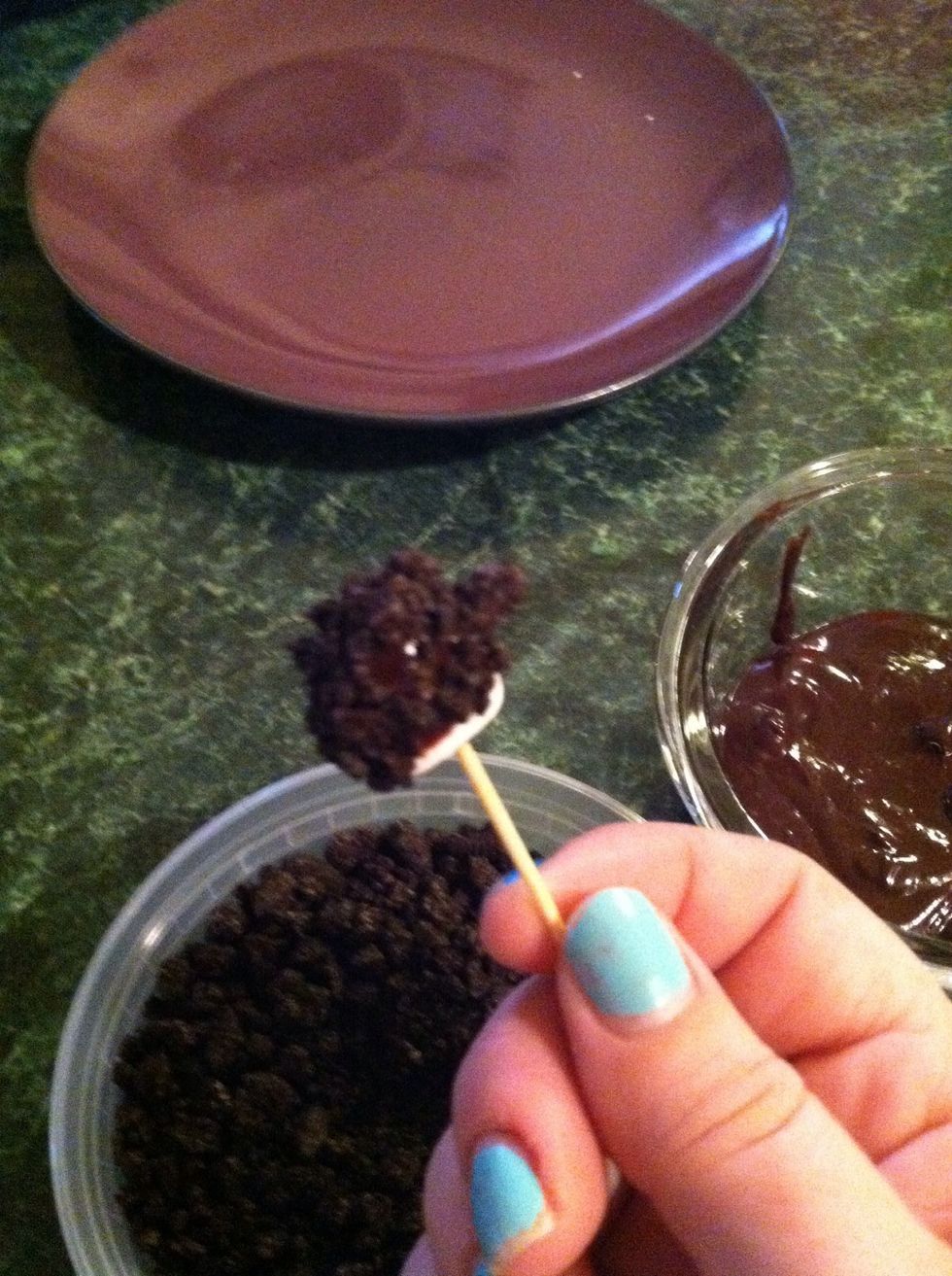 Finished product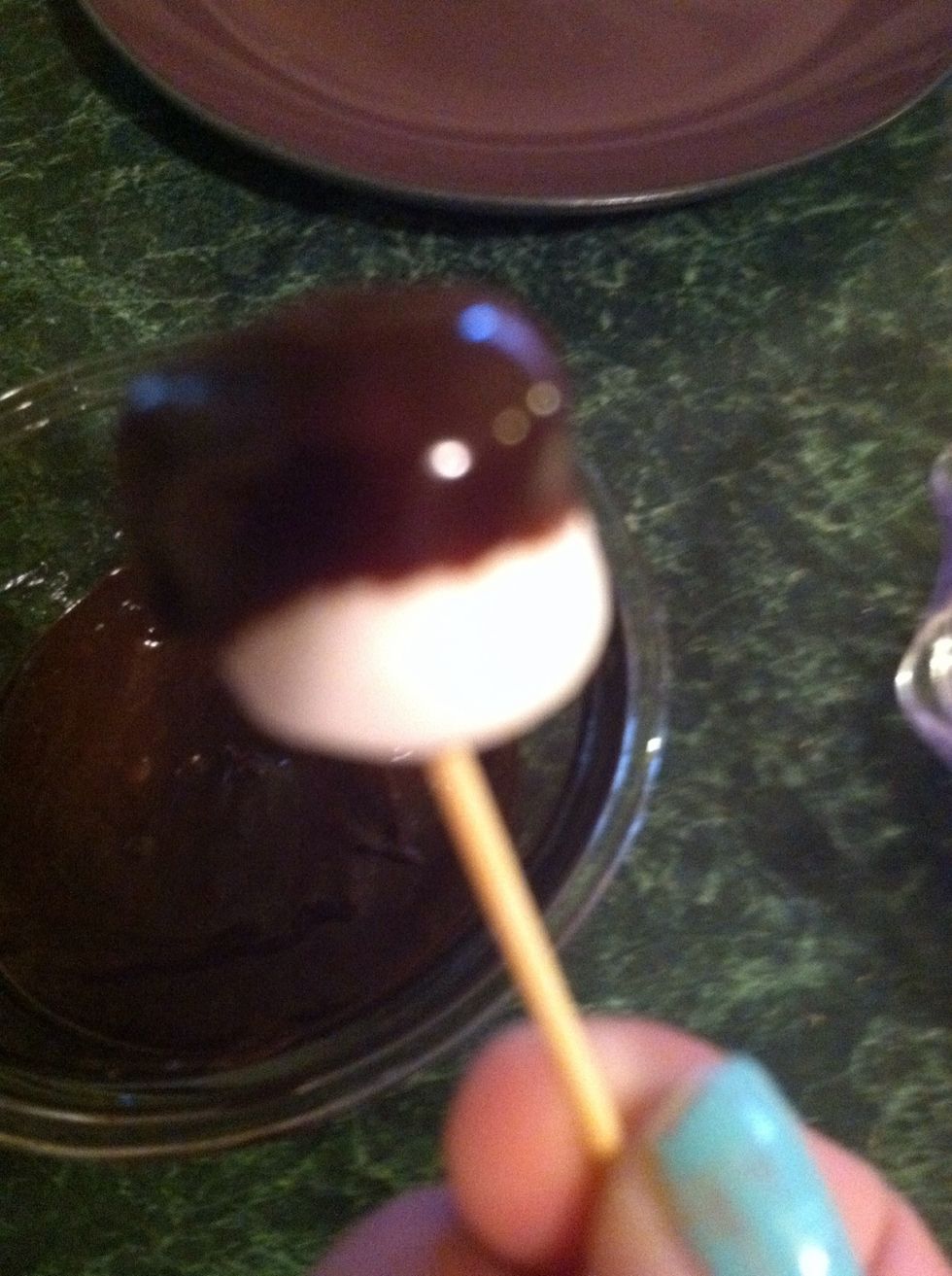 Plain chocolate--finished product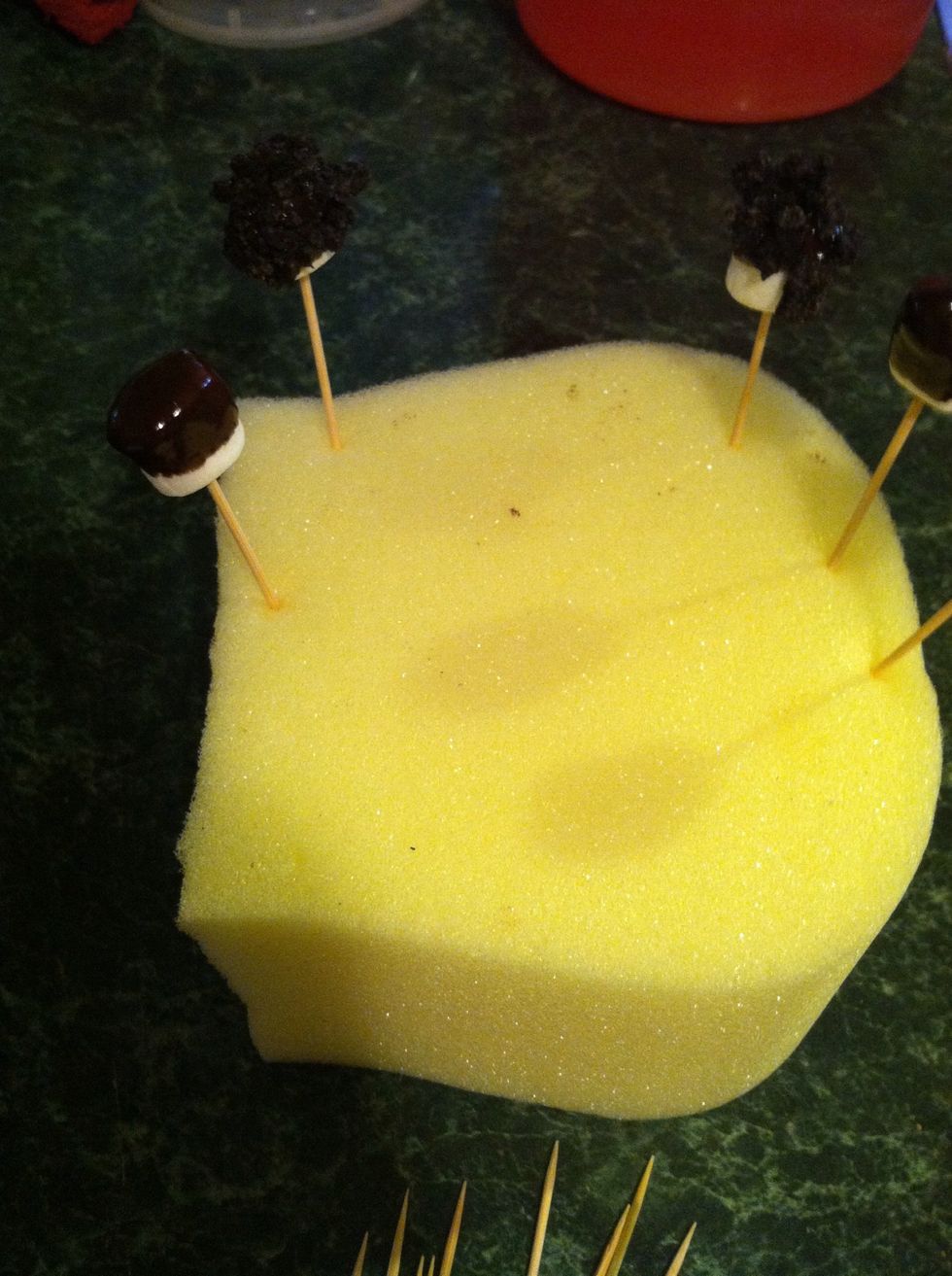 Place in florist foam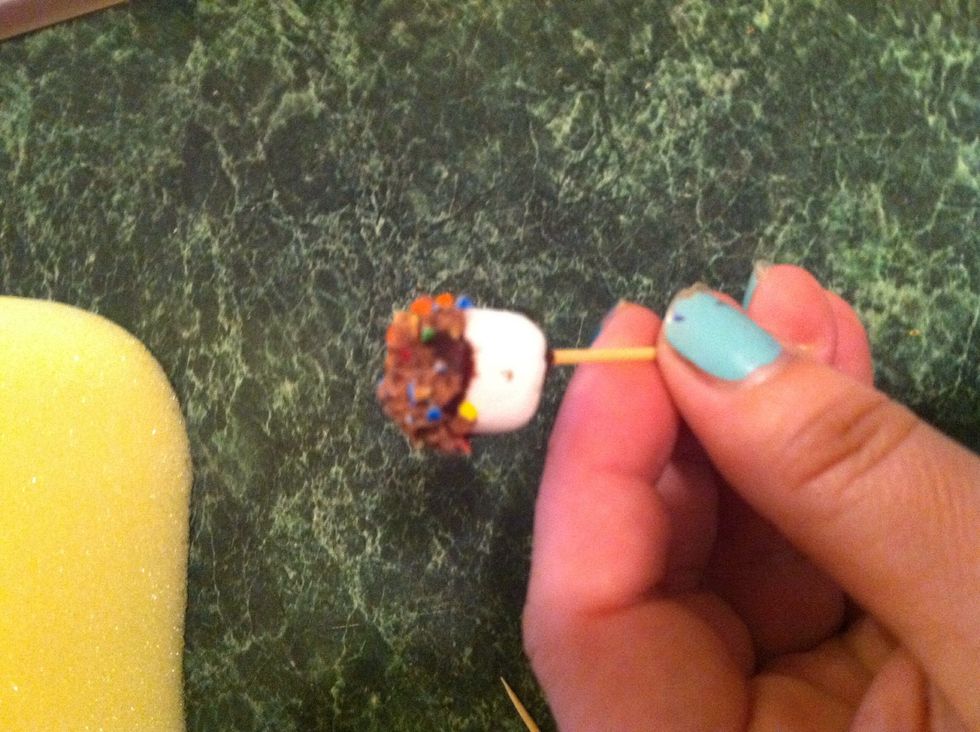 Dipped into M&M candies--finished product
Finished product!
Once you've dipped them- place them into florist foam--place into refrigerator for 20 minutes to allow the chocolate to set and harden--then ENJOY your delicious Mini Marshmallow Pops! YUMMY!!
Hope you enjoyed my guide on how to make mini marshmallow pops, enjoy them! Leave a comment and let me know how it worked for you! Please click the ♡ !! Request any guide😊 Have a great Day!! ♡🌟♡
1.0 Pot
1.0 Glass Bowl
1.0 Spoon
3.0 Glass Bowl(small)
1/2c Semisweet chocolate morsels
6.0 Oreo Cookies
2.0 Ziplock Baggie
2.0Tbsp Milk
1.0tsp Butter
Toothpicks
Mini Marshmallows
Florist Foam
Measuring Cups
1.0Tbsp M&M Candies
Any other candy or cookie you want to use
Cherish J
Just a southern girl who loves cooking, learning new things, being crafty and having fun with life!\n