Here's a nice, cool, refreshing treat! Mini lemon cherry pops! So delicious, and you probably already have everything you need in your kitchen right now! These are a perfect treat for summer. 😋 🍋🍒❤
10
Add 2 and a Half Tablespoons of Lemon Yogurt into a bowl.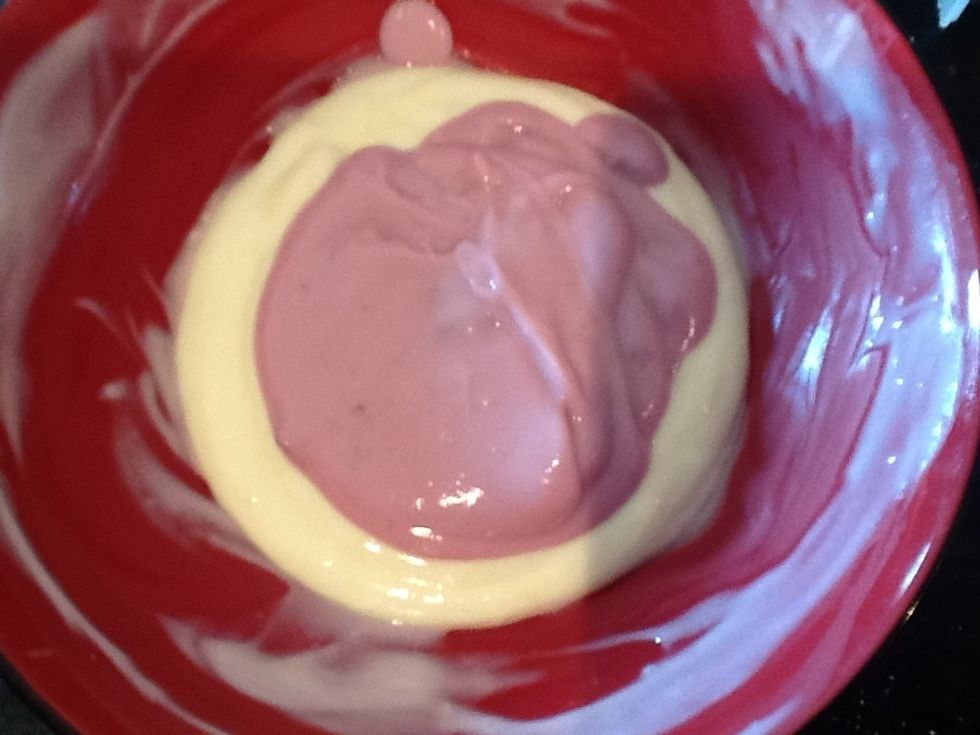 Add in 3 Tablespoons of Cherry Yogurt into the bowl.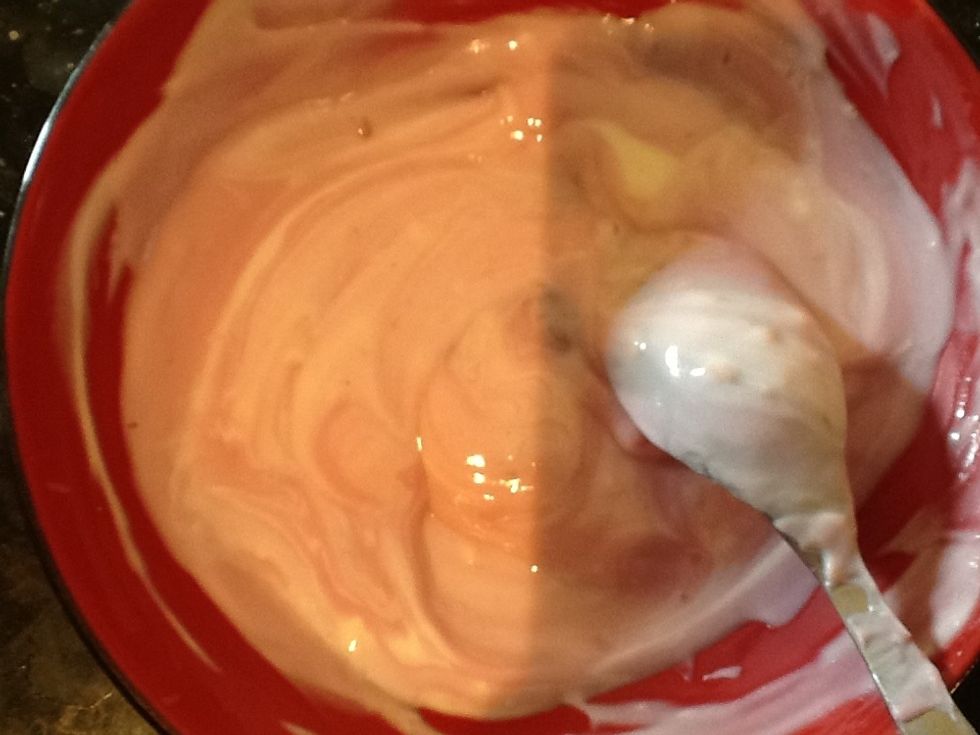 Mix it all together.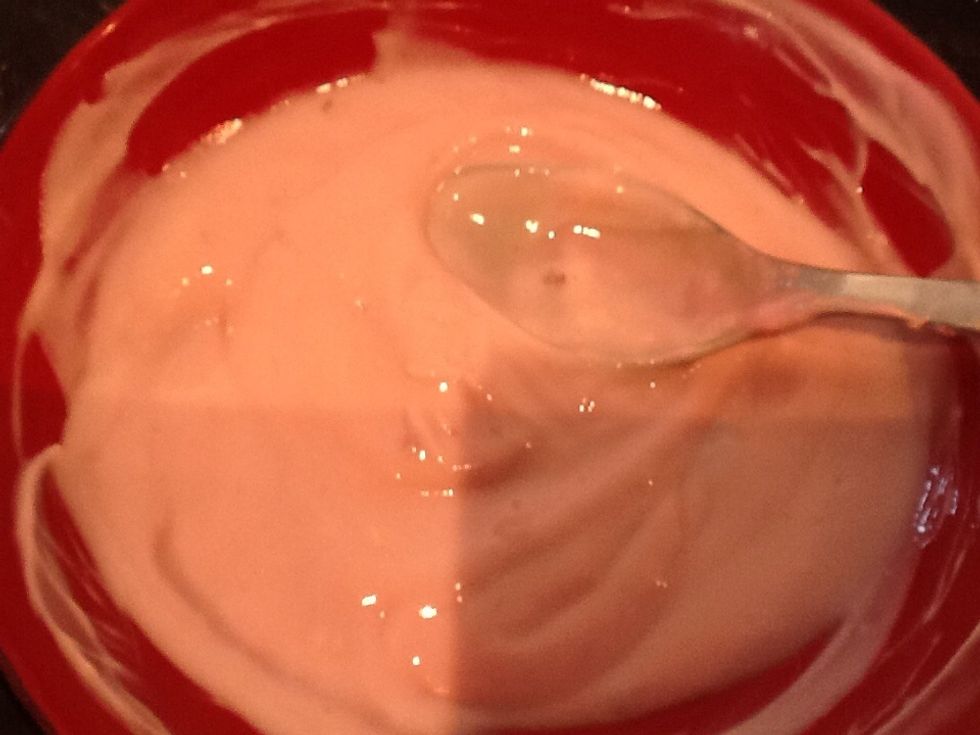 Nice and mixed! :)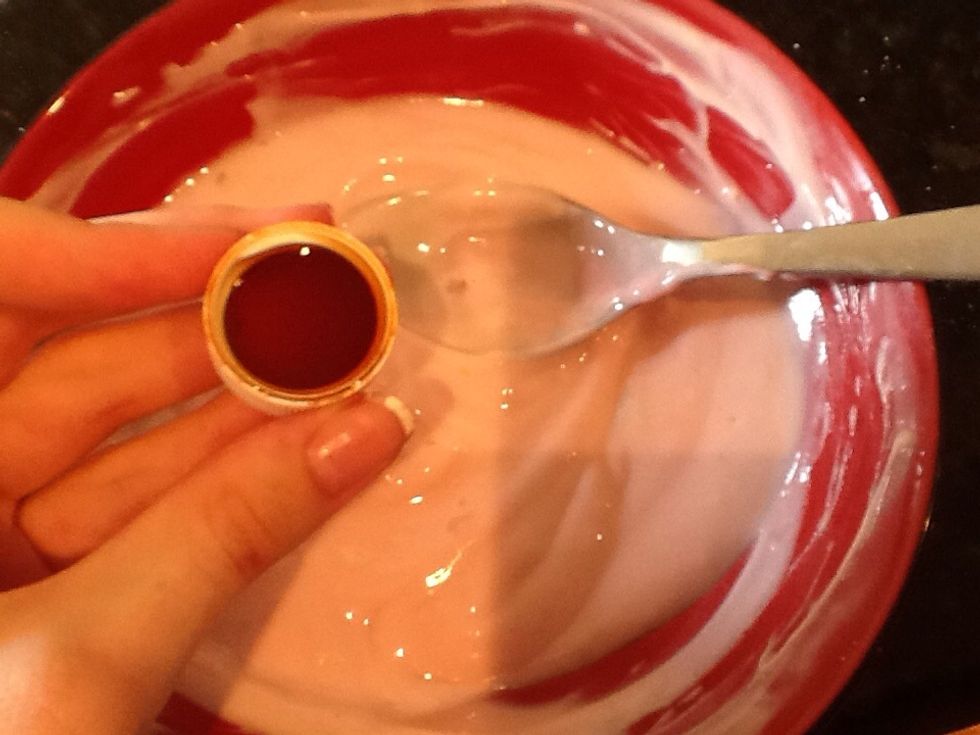 Add a cap full of pure vanilla extract.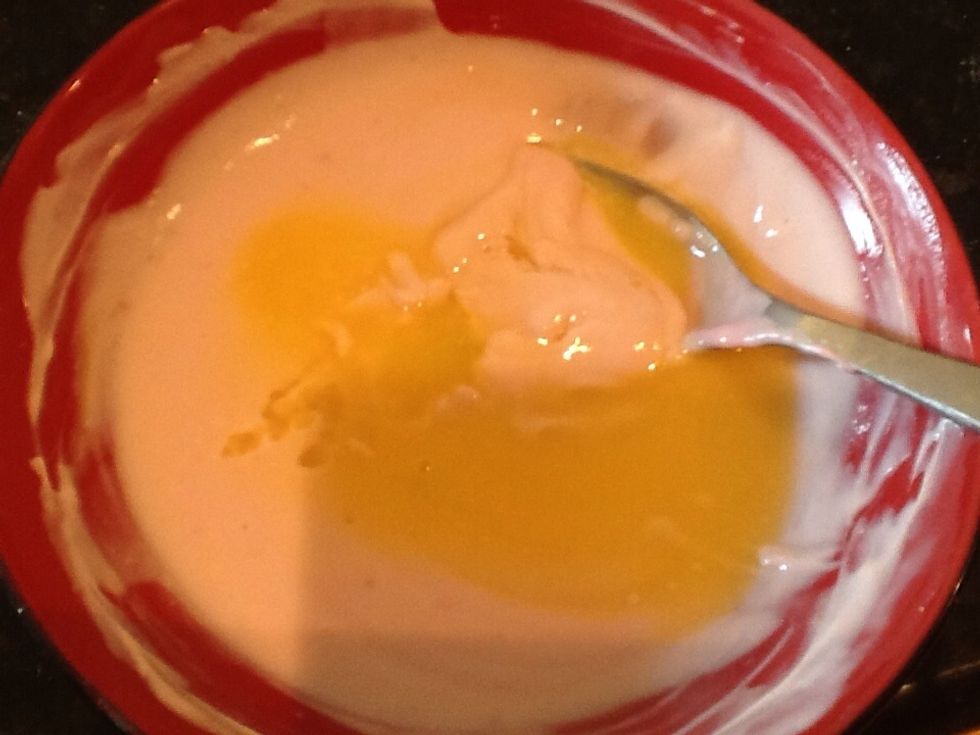 Add 2 Tablespoons of orange juice. Mix well. *Note: the orange juice will seem like it won't mix in, but if you just keep stirring it should all come together. :) *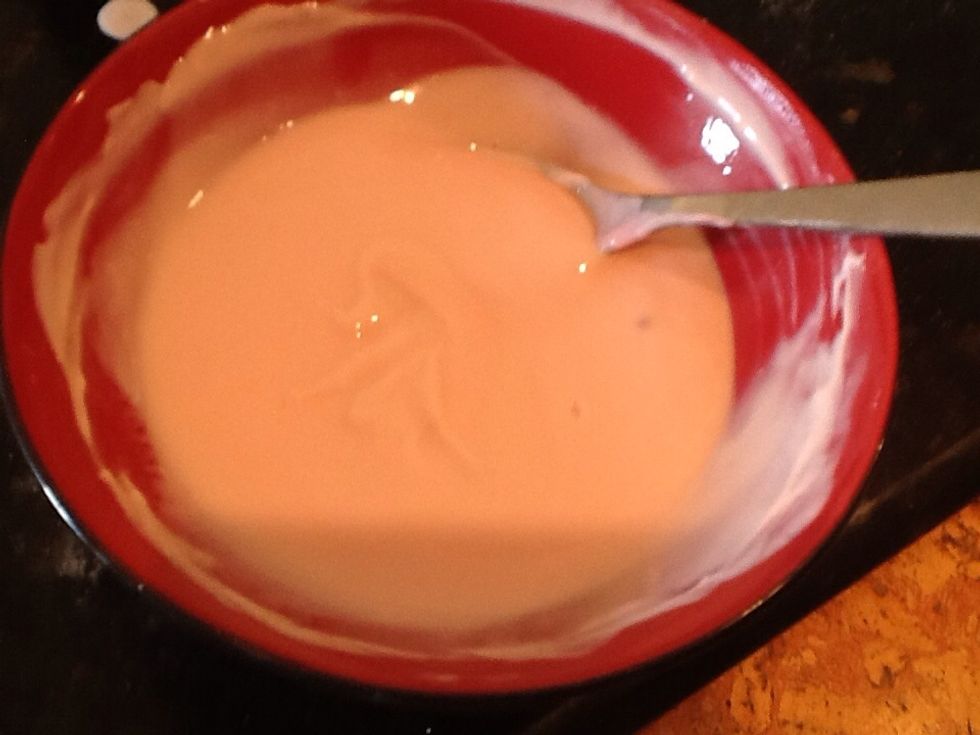 All mixed! * it should be runny. *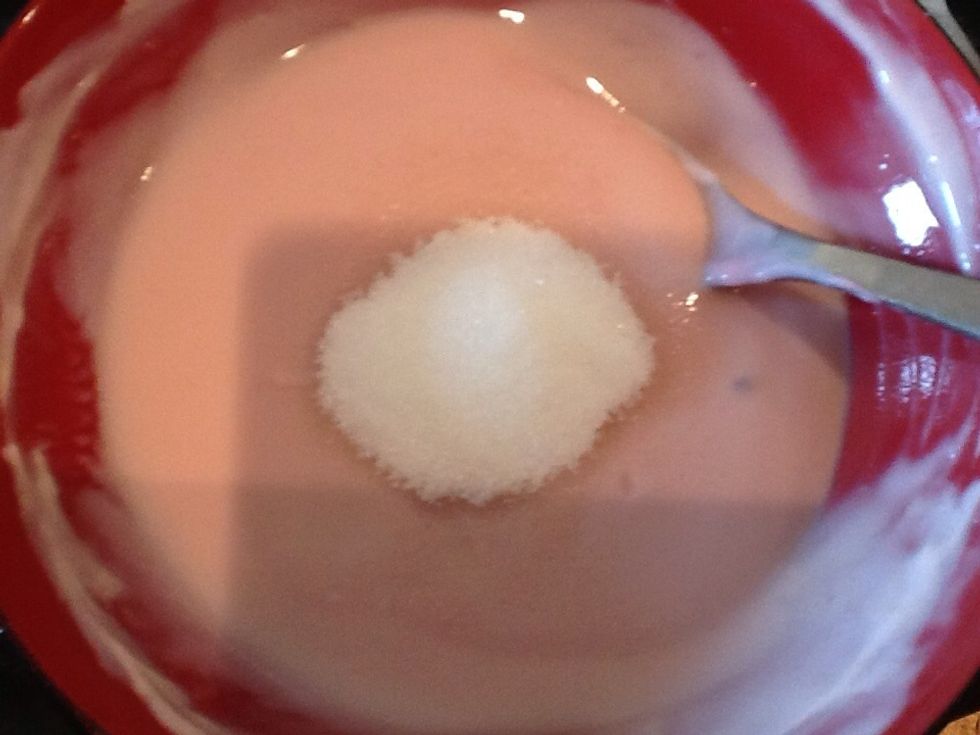 Now, (last ingredient!) add 2 teaspoons of white sugar. Mix it in the chill in fridge for 10 minutes.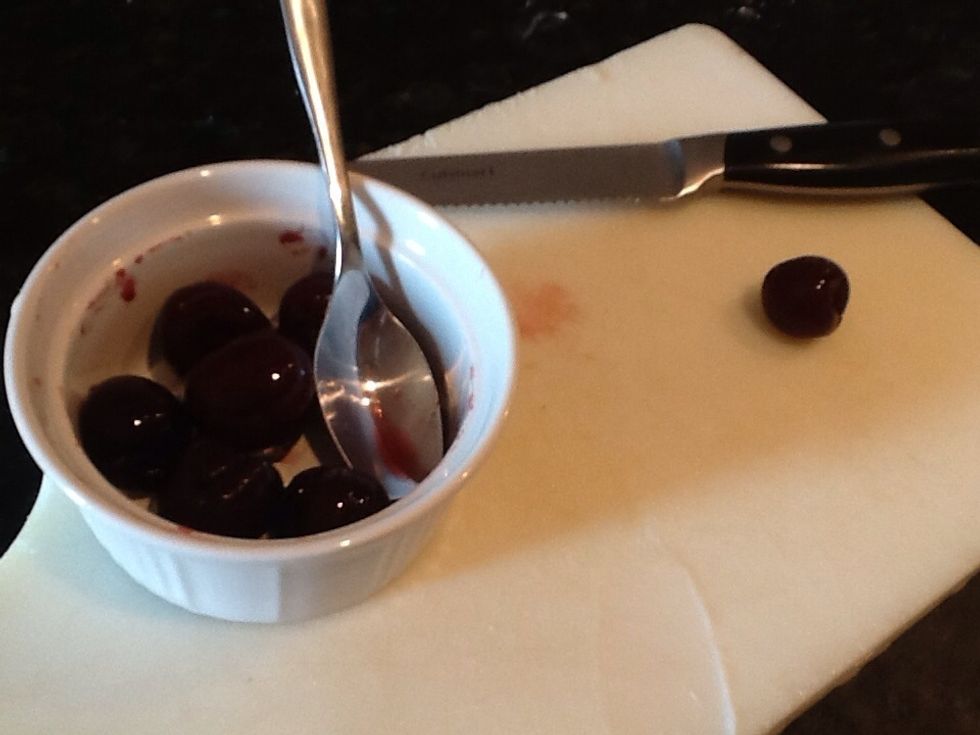 (While mixture is chilling) Gather 7 medium sized frozen cherries, and half them.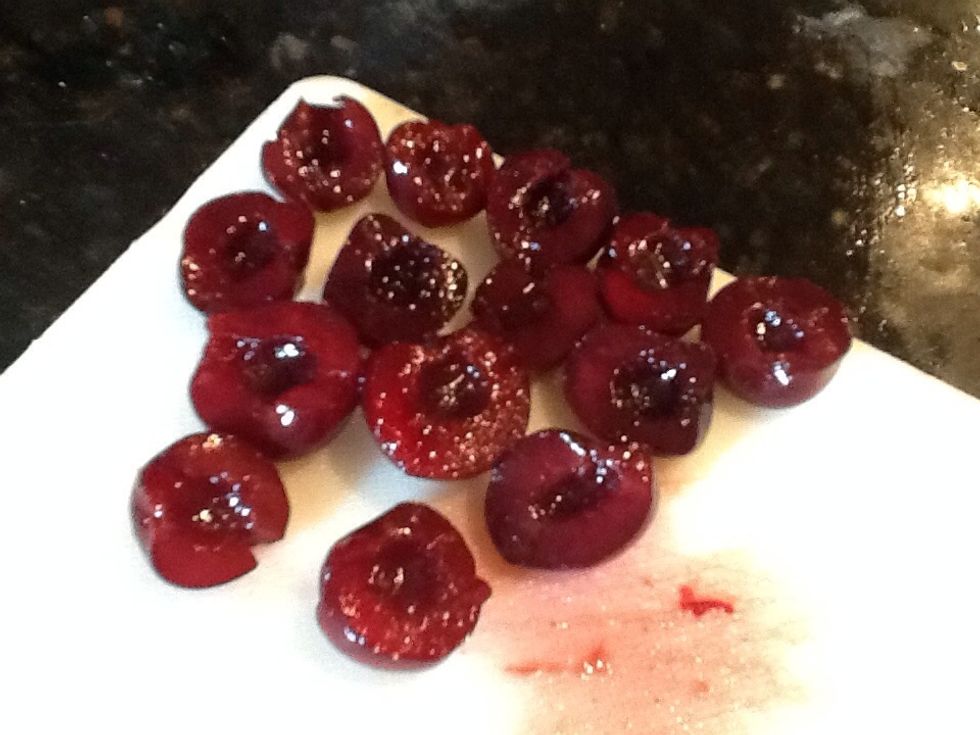 Now there is 14. (Since the cherries were frozen they were easy to cut. Use a serrated knife.)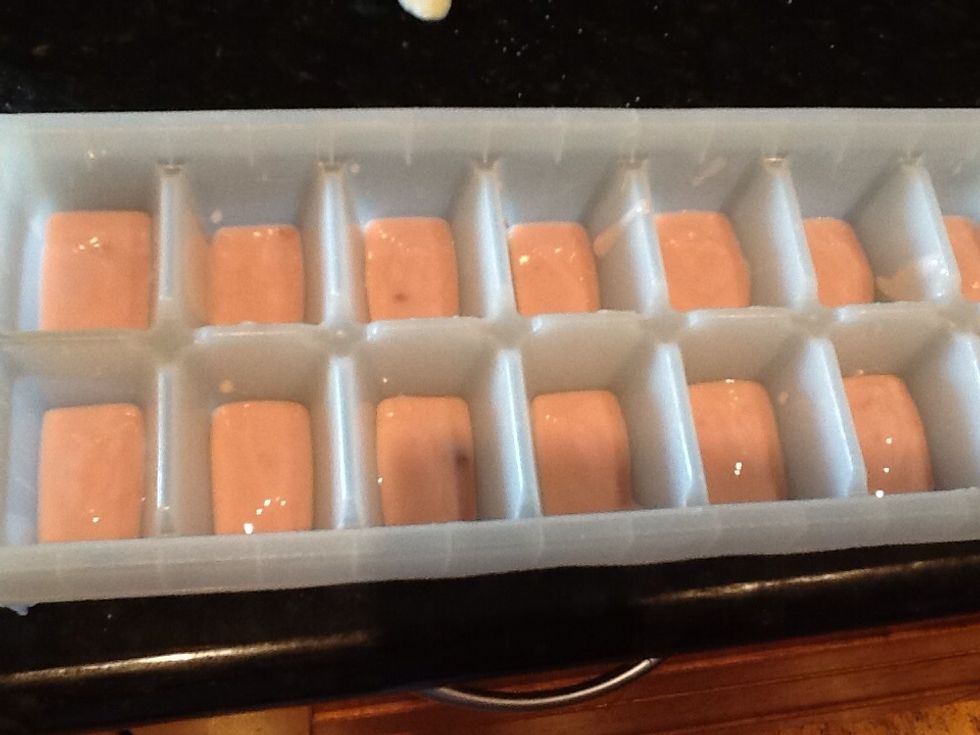 Spoon in the yogurt mixture until almost half way full.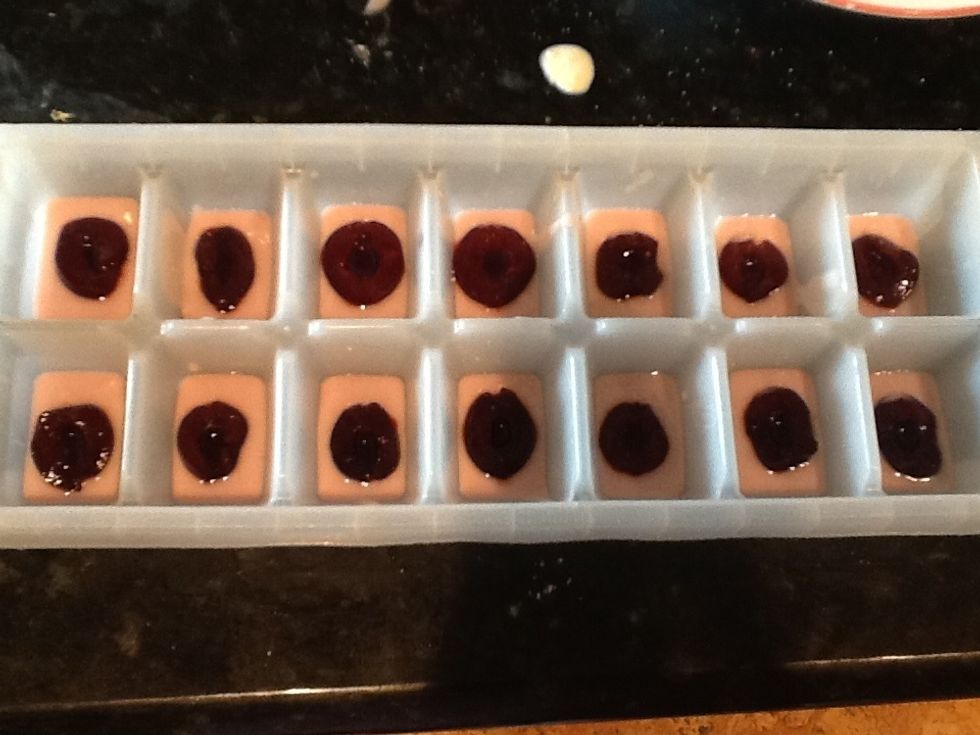 Place a half into each section on the ice tray.
Cover with remaining yogurt. (Try to make them even.)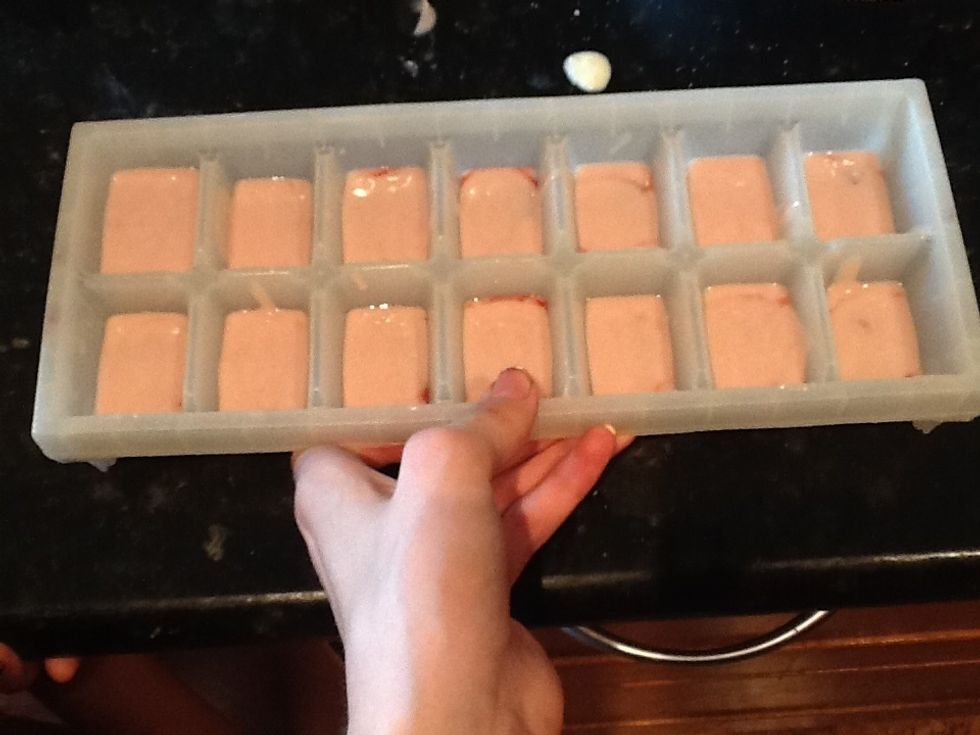 Tap it on the countertop to make the tops of the treats flat.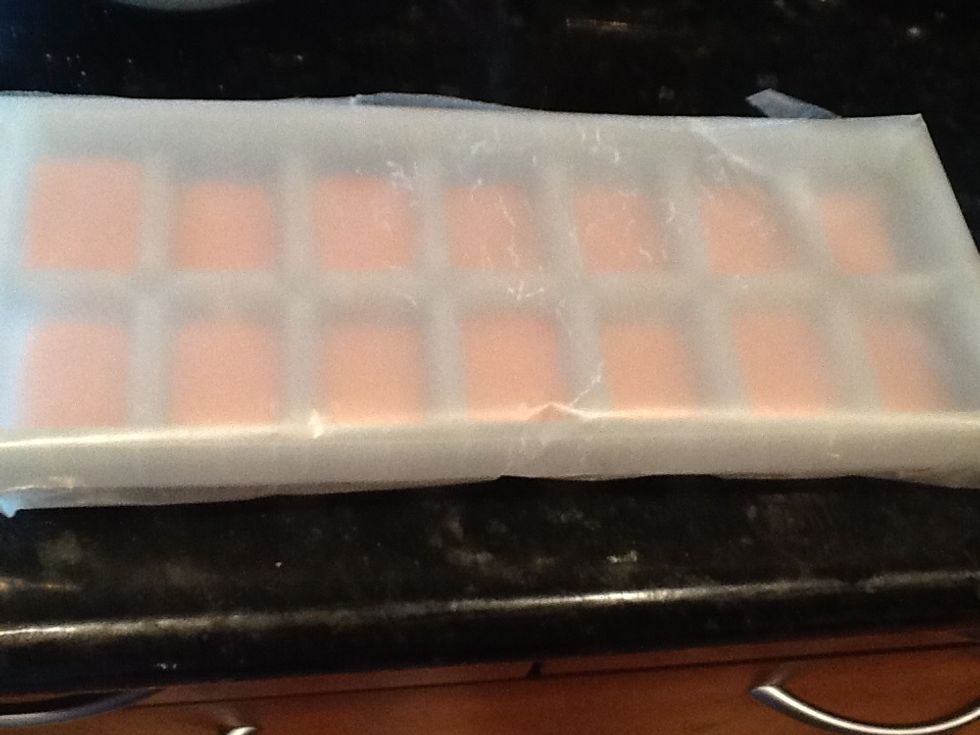 Wrap whole tray in wax paper and tape the edges together.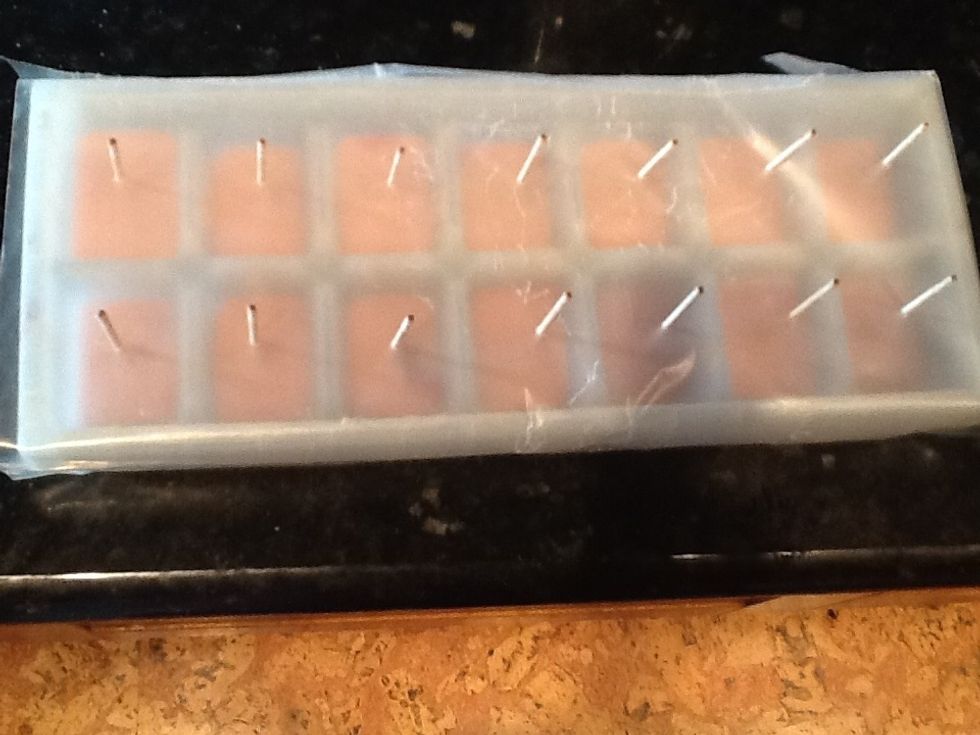 Insert a toothpick into the centre of each.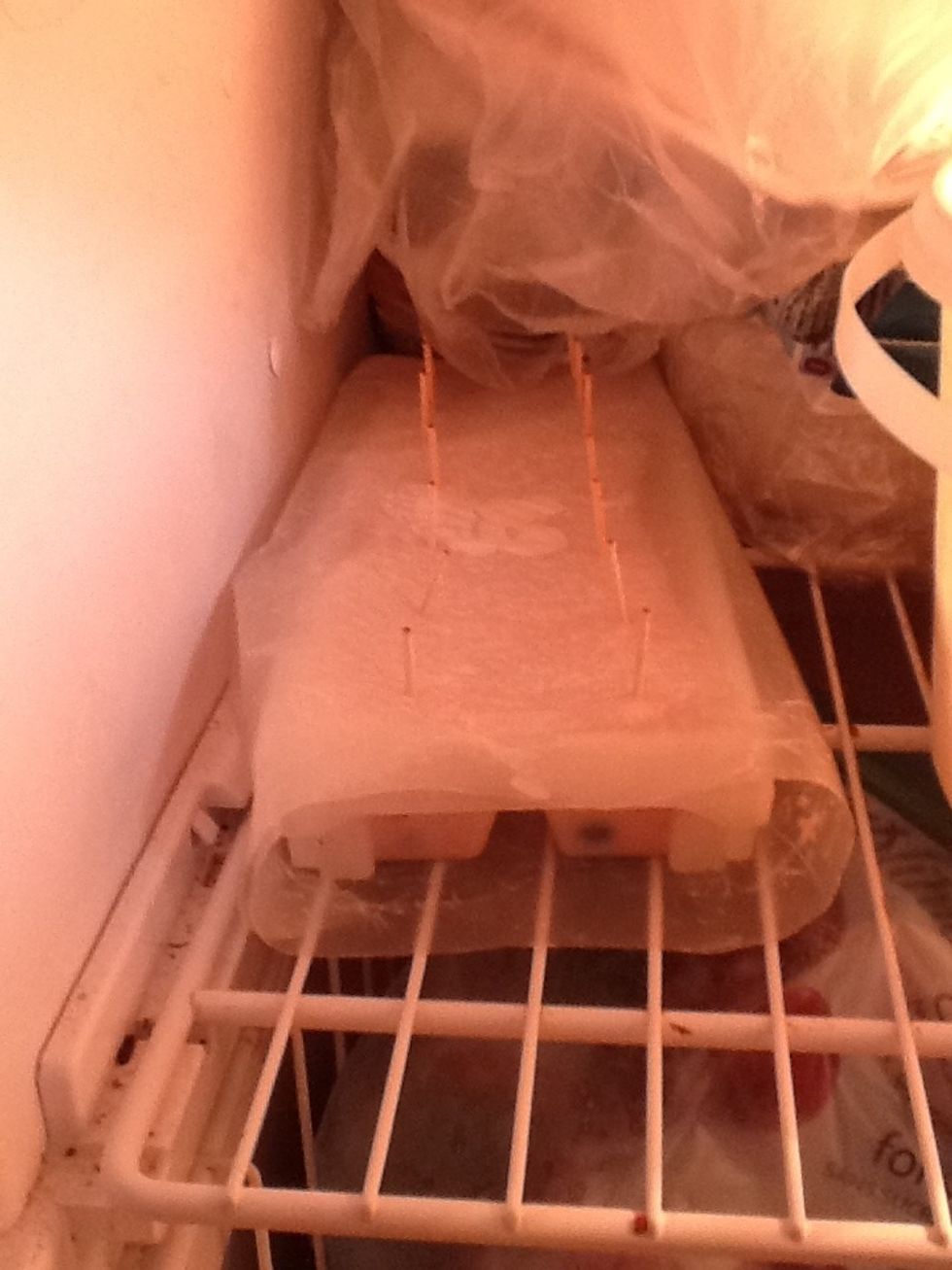 Freeze in freezer overnight. (9-12 hours minimum)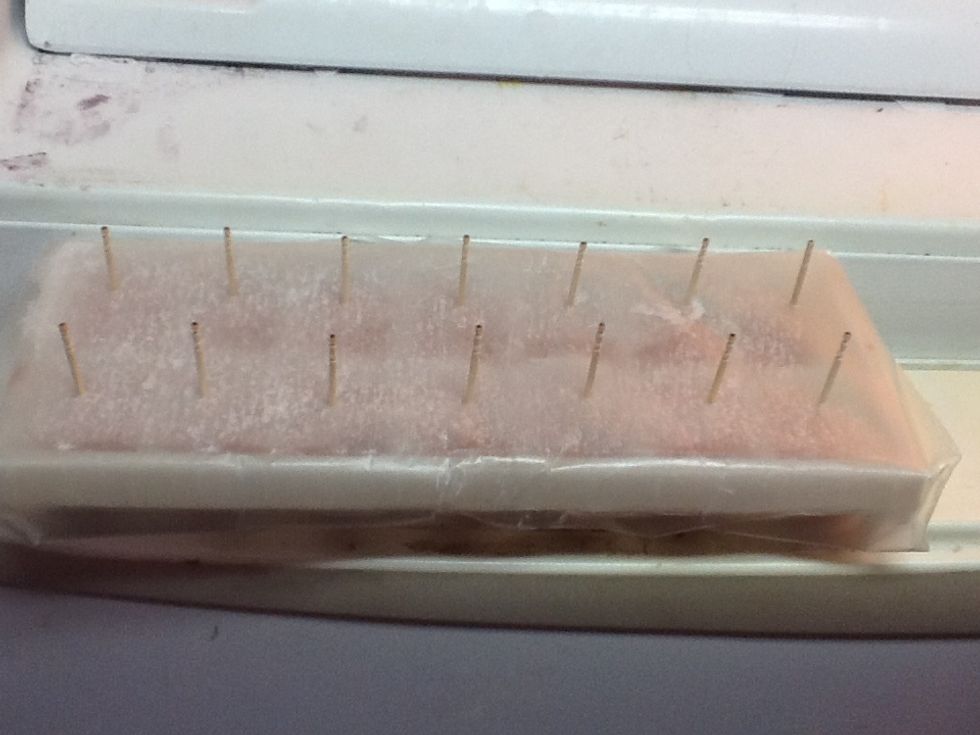 Remove from freezer in morning and carefully remove wax paper.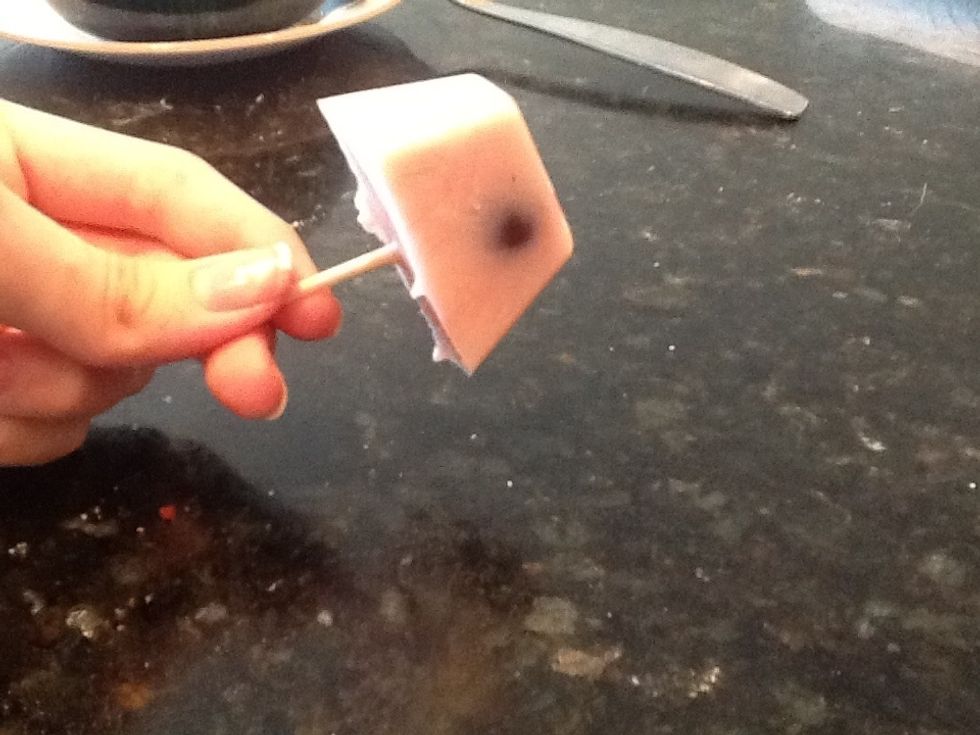 Twist ice tray to remove the pops. Hold with stick and, ENJOY!! 😋😋 I make this all the time for my family, I'm only 12! If I can do it you can do it! :)
3.0Tbsp Cherry Yogurt
2.5Tbsp Lemon Yogurt
Pure Vanilla Extract
14.0 Toothpicks
1.0 Ice Cube Tray
7.0 Frozen Cherrys
2.0tsp White Sugar
2.0Tbsp Pulp free orange juice
Wax Paper
Tape
Freezer
Of Time
1.0 Serrated Knife
Sylvie Kavanagh
Follow me on Instagram! I post lots of different guides. -Fashion -Makeup -Crafts -Snacks