They taste almost like pancakes! Check out my blog www.tripleyum.com for more recipes :)
16
See supplies tab for full list of ingredients.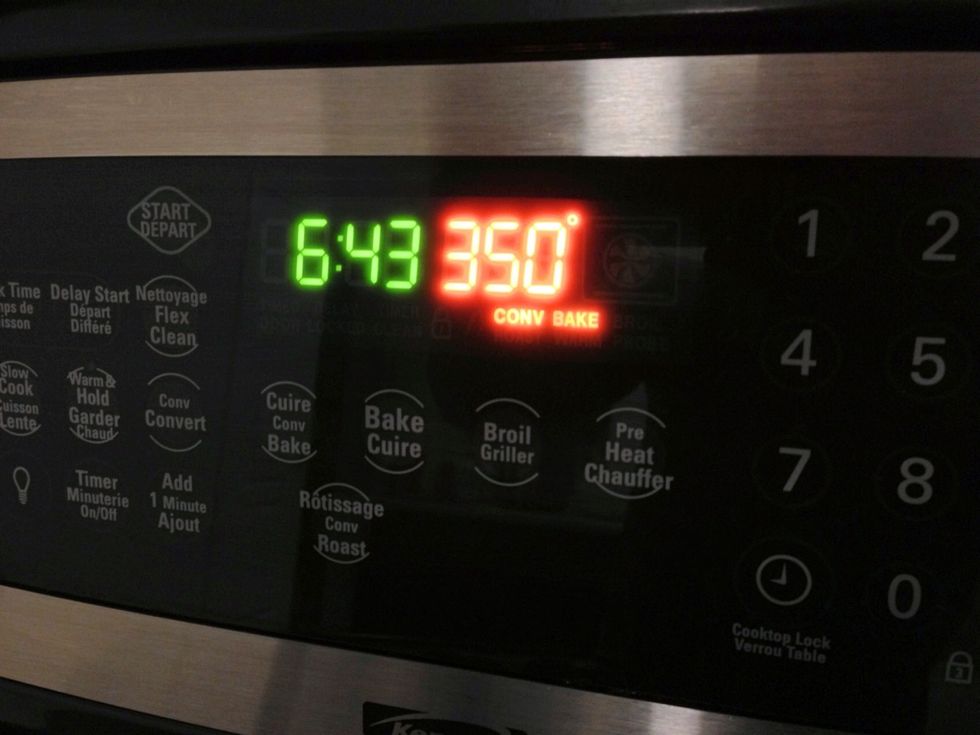 Preheat oven to 350F (176C).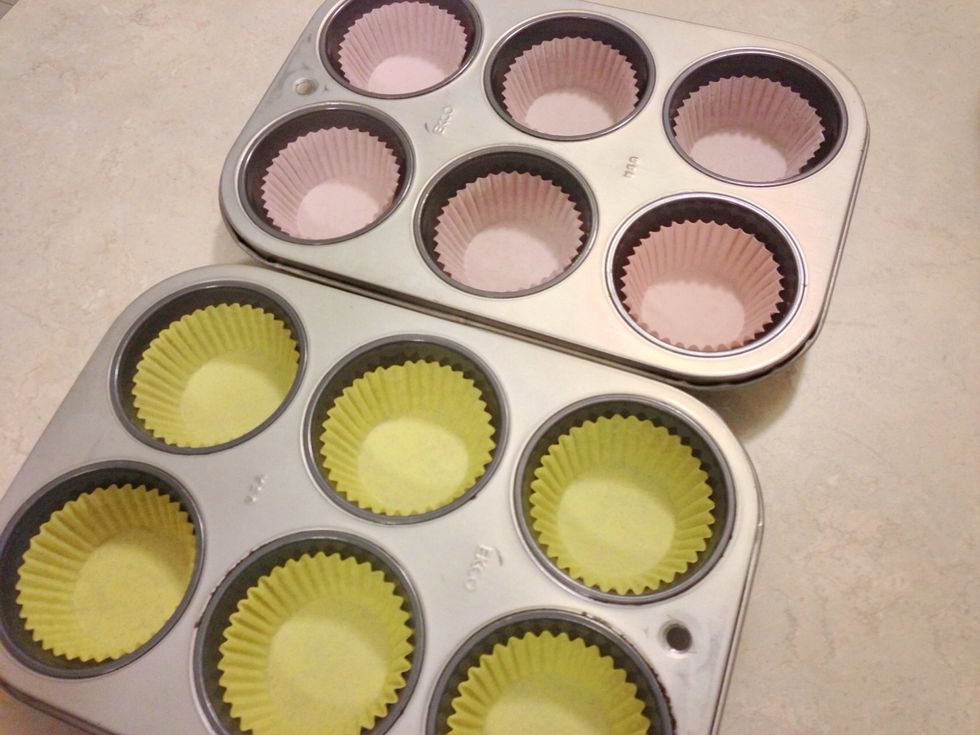 Line cupcake/muffin pan with liners. I used medium sized ones.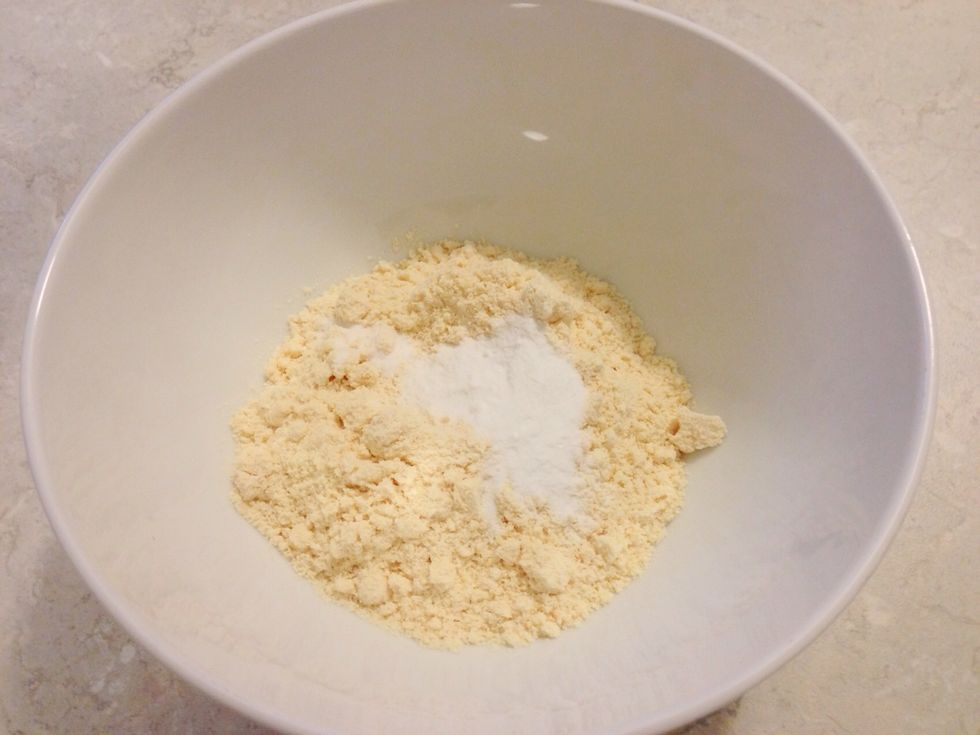 Combine coconut flour and baking soda together.
Whisk eggs and egg white together.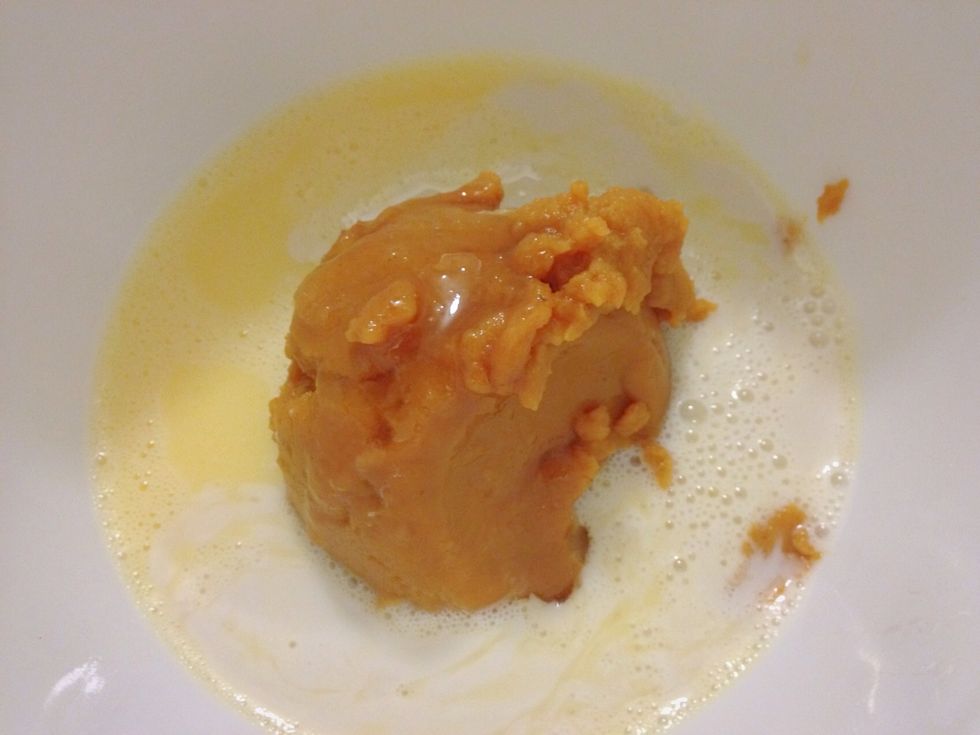 Add pumpkin purée, almond milk and honey to egg mixture.
Add coconut flour and baking soda mixture.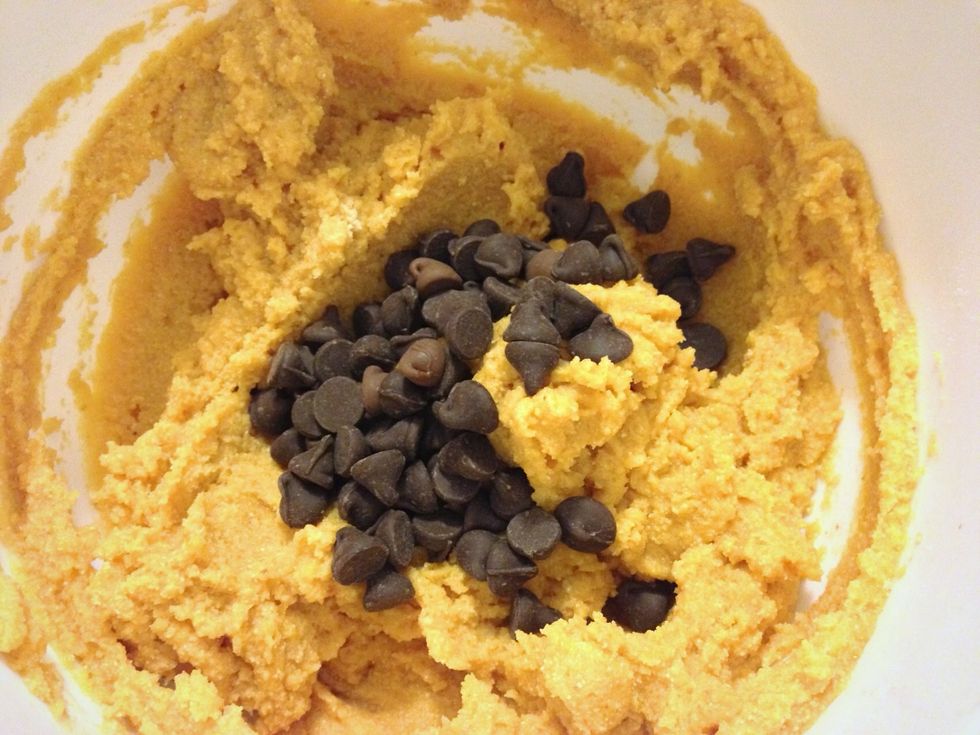 Add in chocolate chips and mix.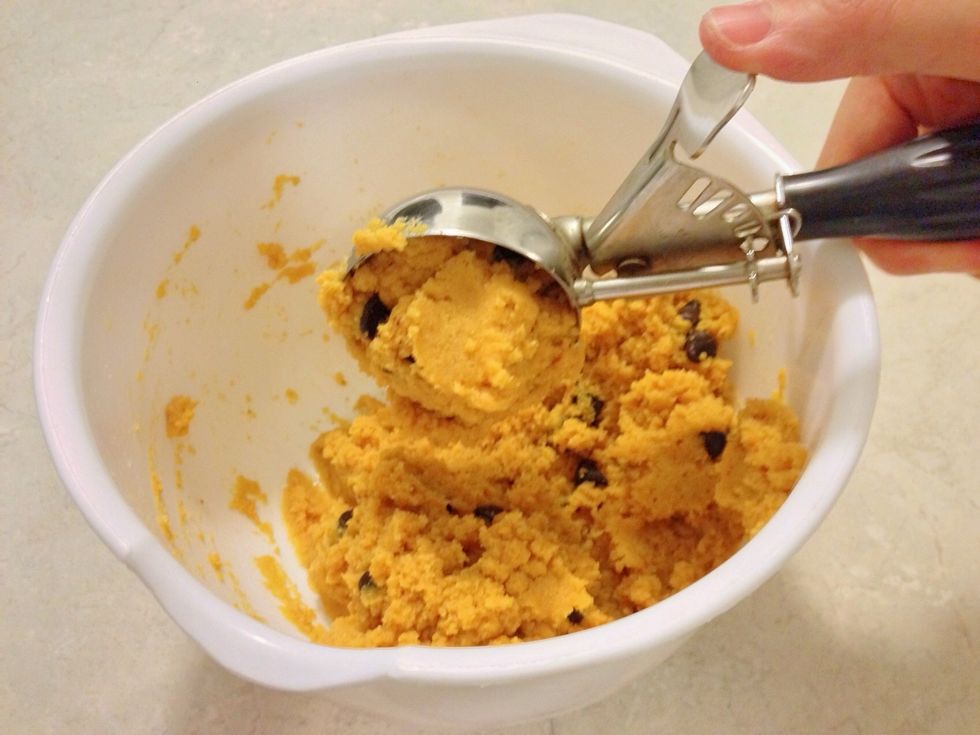 Scoop time!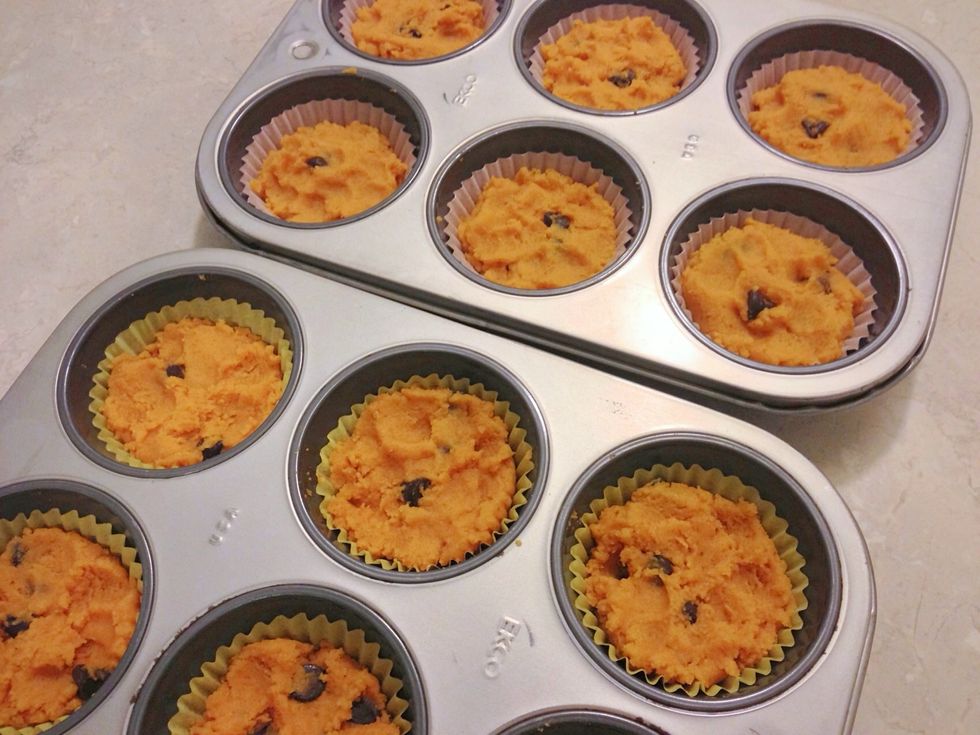 All set to go into the oven.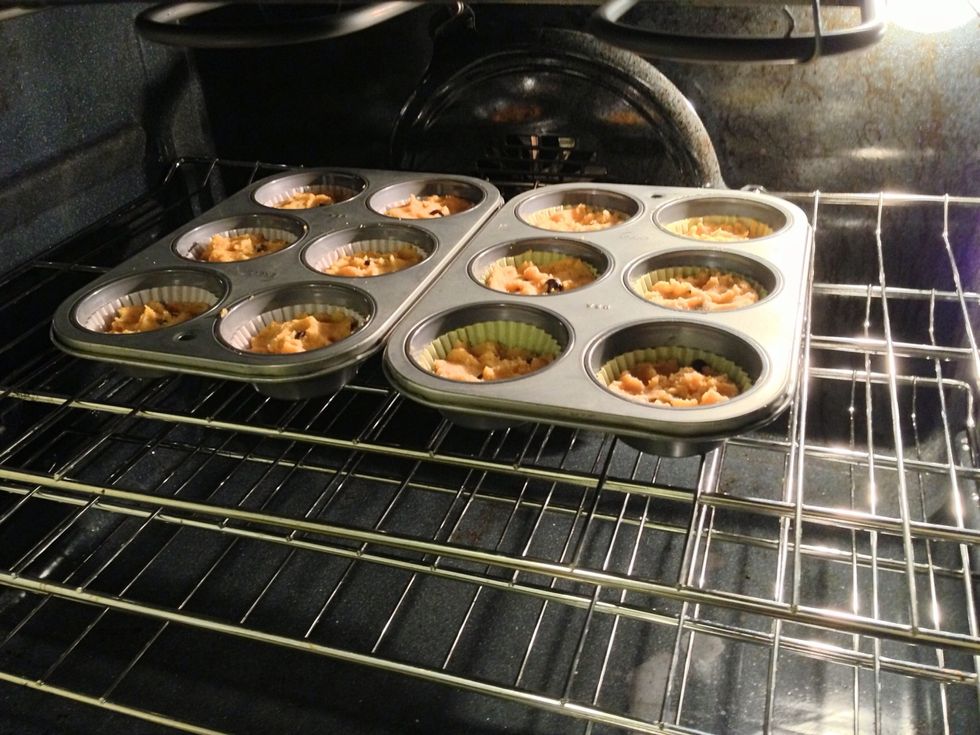 Bake at 350F (176C) for 20-25 minutes.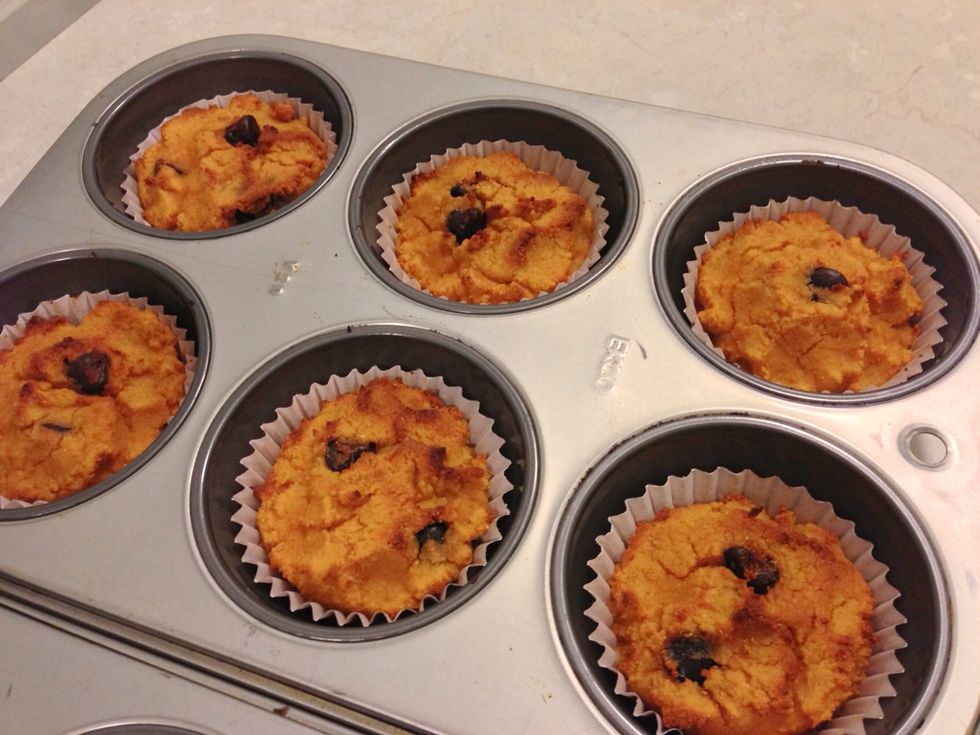 Done! These muffins won't rise much since the batter is so thick but they are moist inside and are very soft since there's no gluten to stiffen em up. Enjoy!
1.0c Pumpkin purée
2.0 Large eggs
1/4c Egg white
1/4 Unsweetened almond milk
1.0Tbsp Honey
1.0tsp Baking soda
50.0g Coconut flour
40.0g Chocolate chips