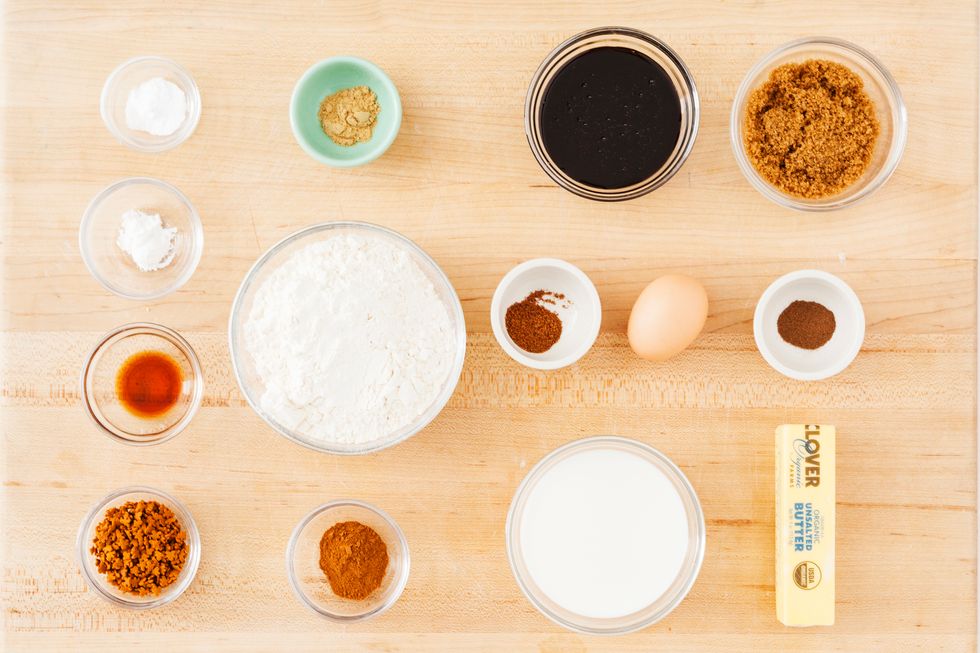 Gather your ingredients for the cupcakes.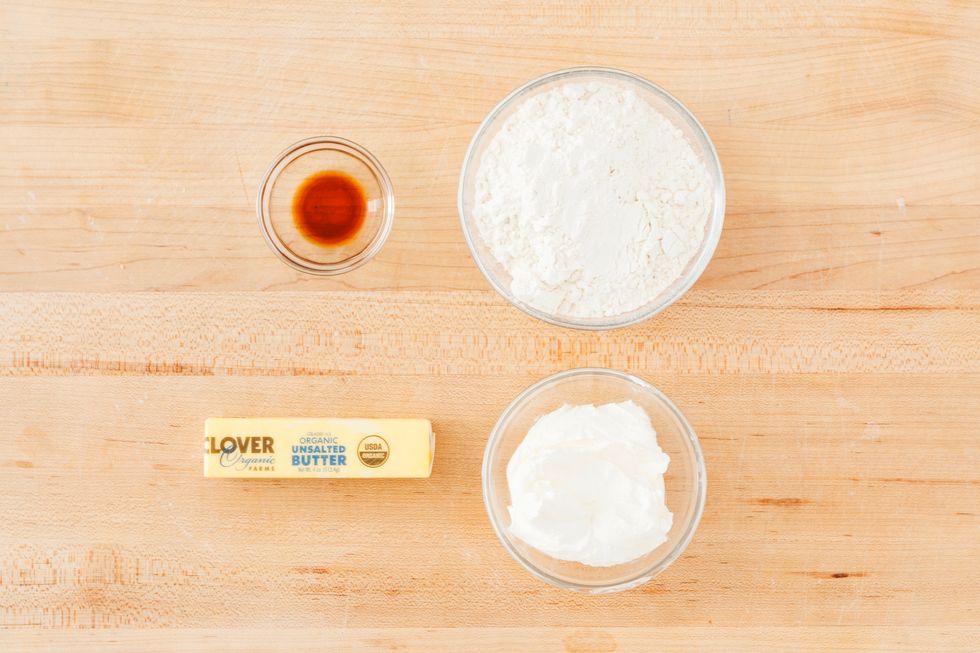 Gather ingredients for the frosting.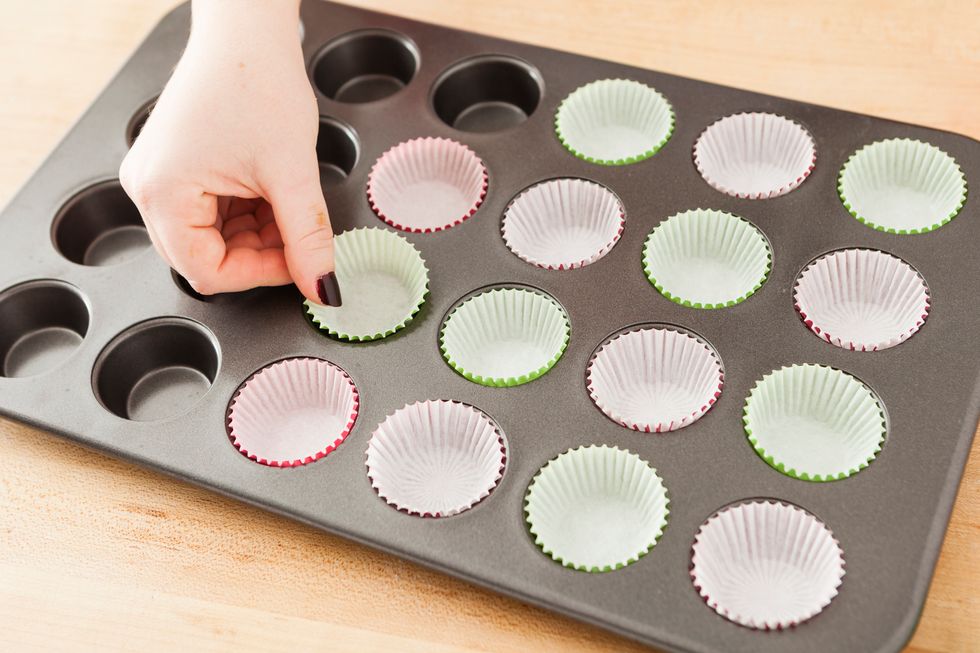 Line your mini muffin pan with cupcake liners.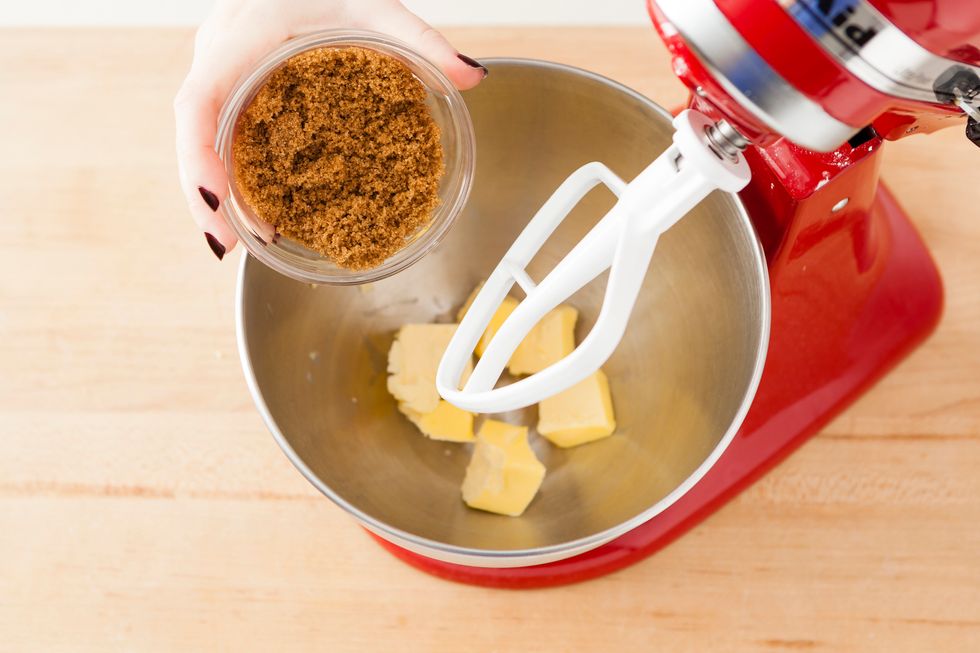 Mix together softened butter and brown sugar.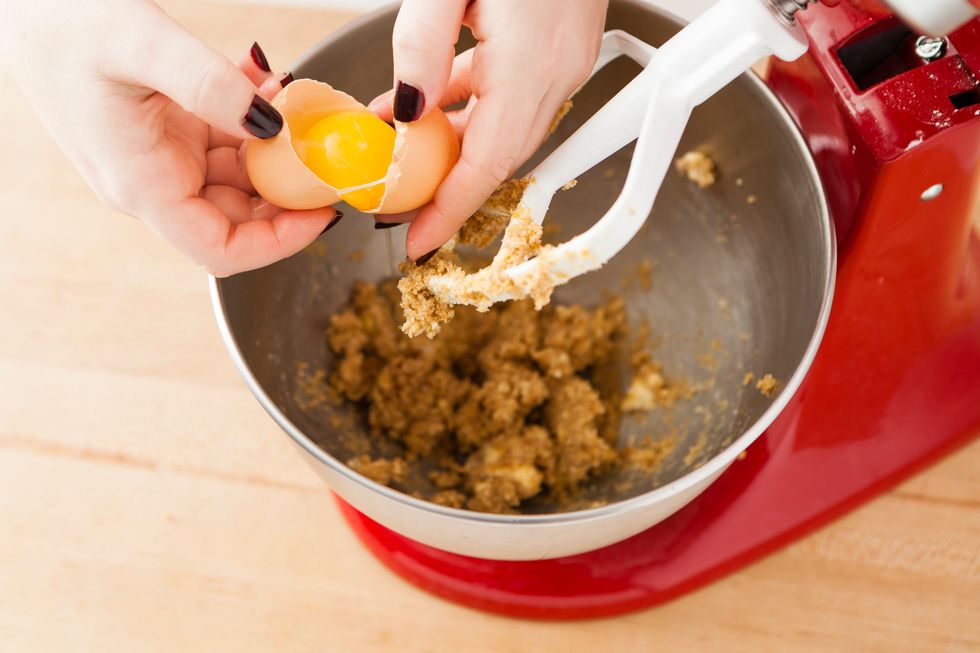 Add in egg.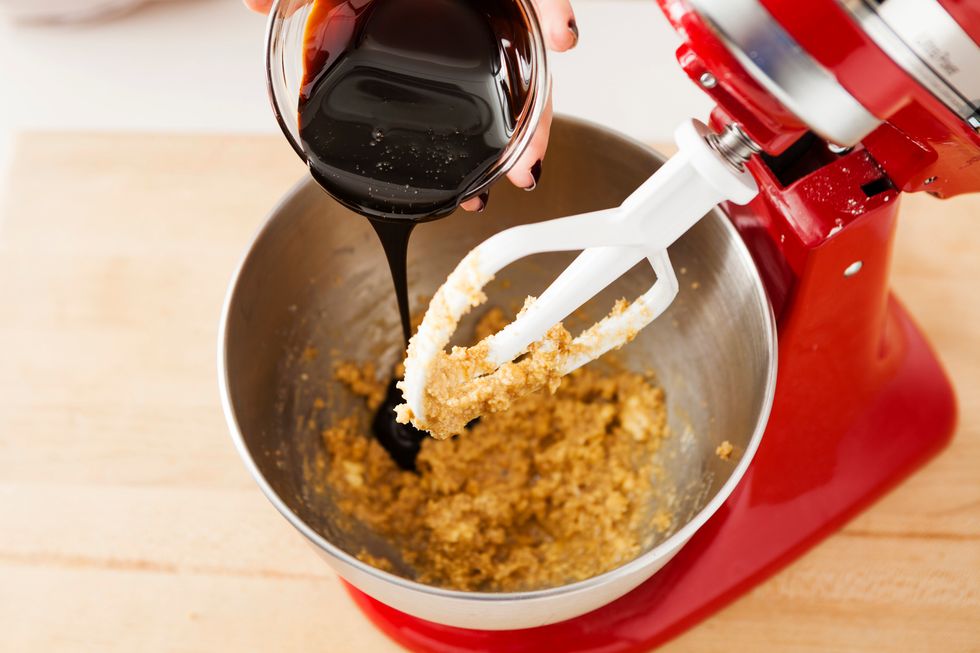 Add molasses.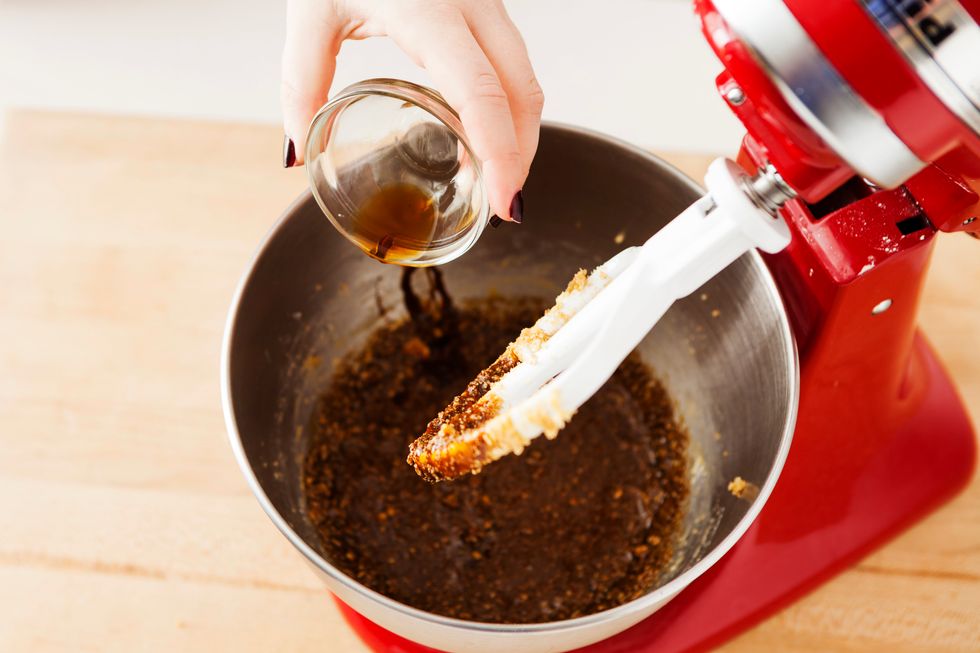 Add vanilla extract.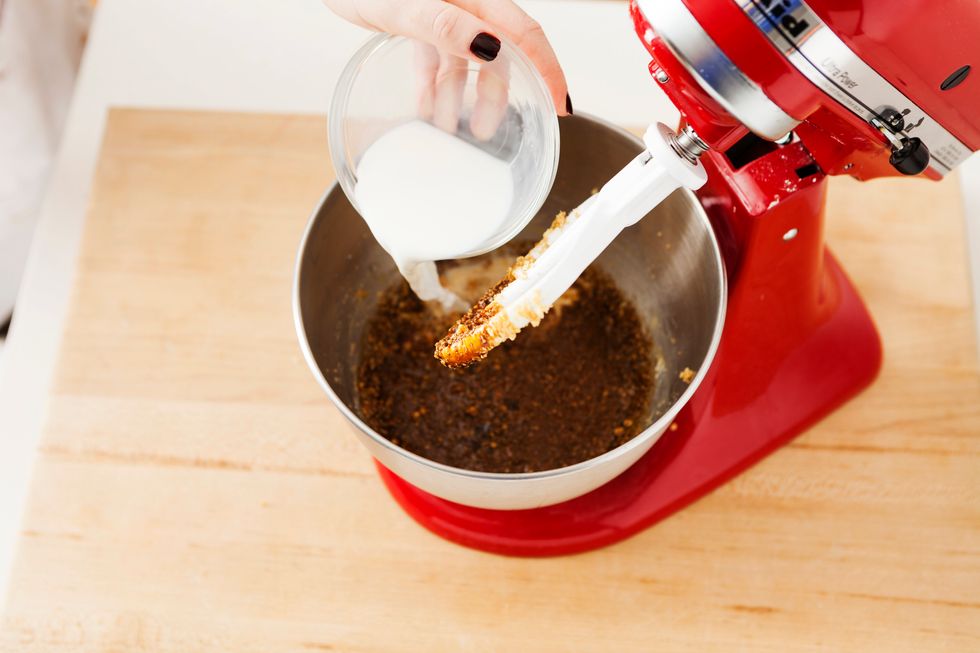 Add milk. Mix to combine and set aside.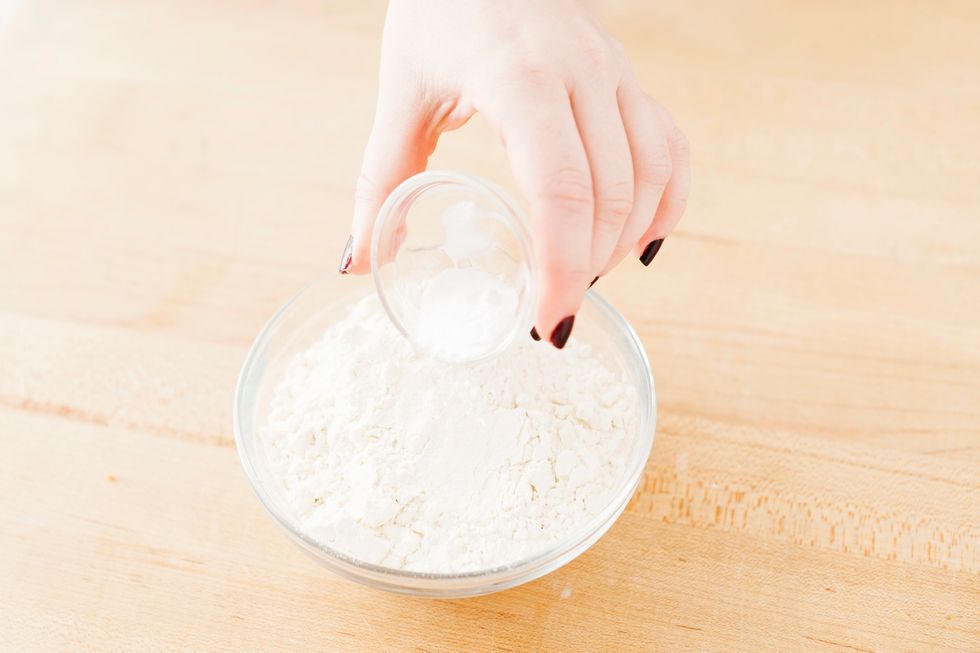 In a medium bowl, mix together flour and salt.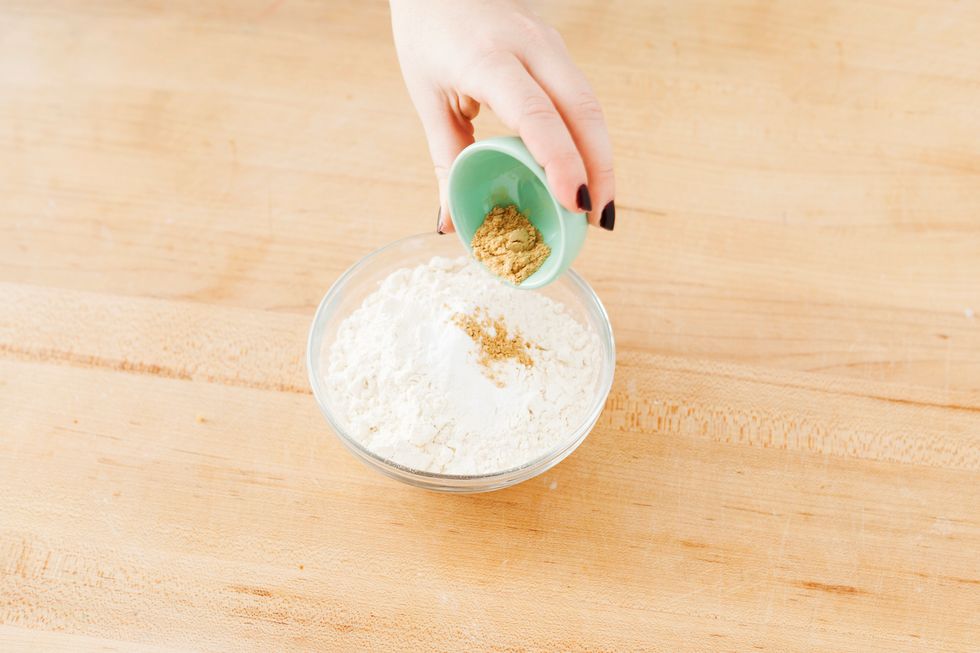 Add ginger.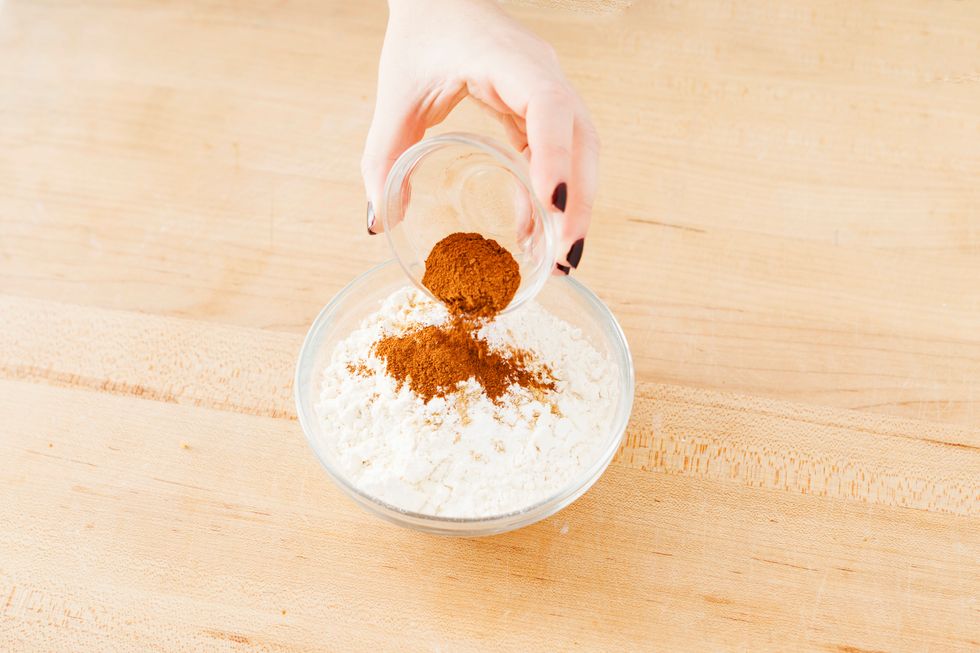 Add cinnamon.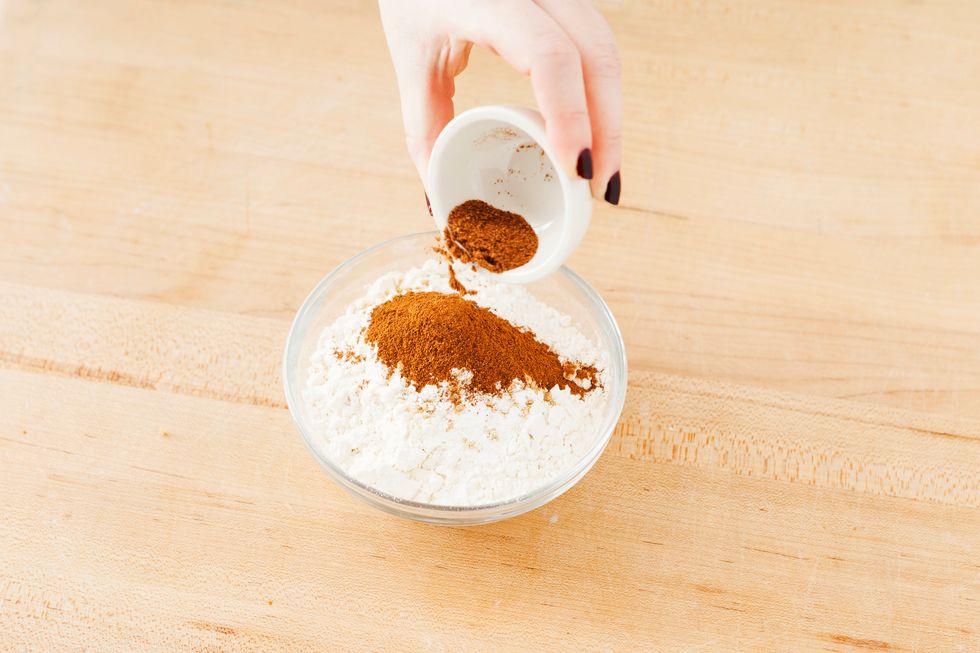 Add nutmeg.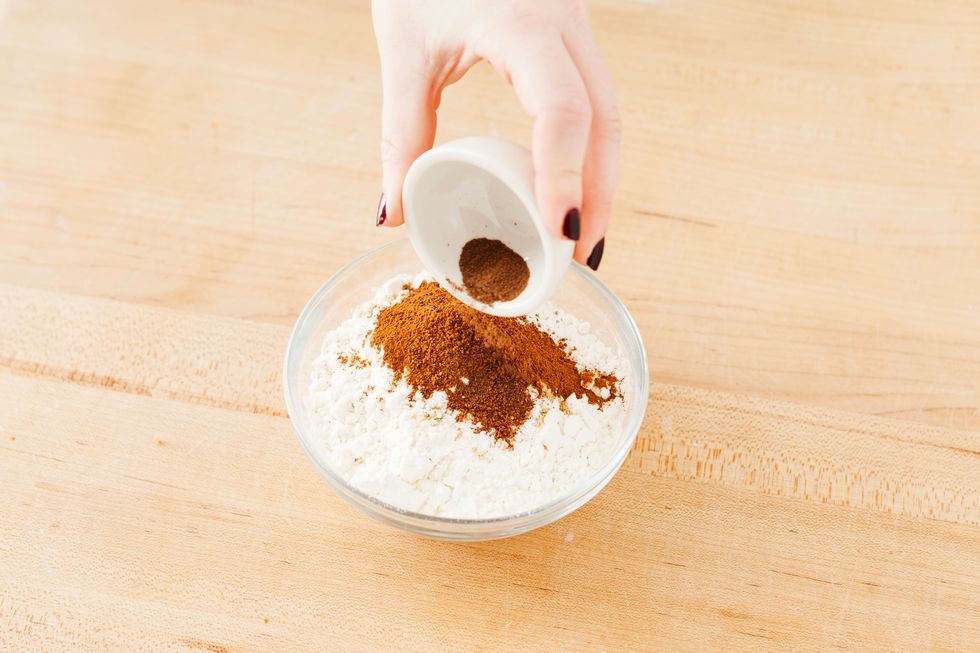 Add allspice and mix to combine.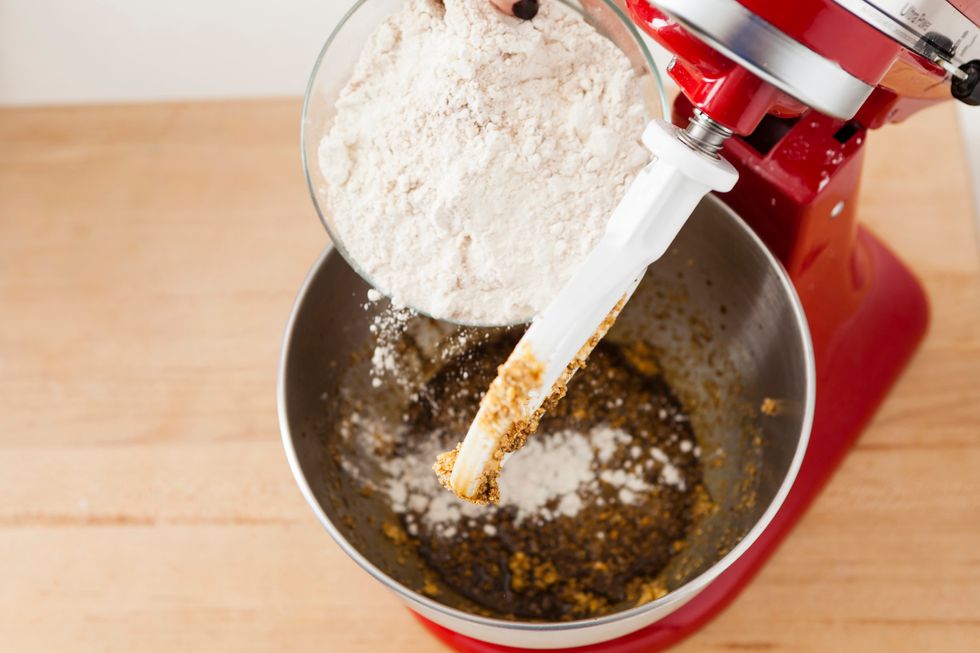 Add your flour and spice mixture to your mixing bowl and stir to combine.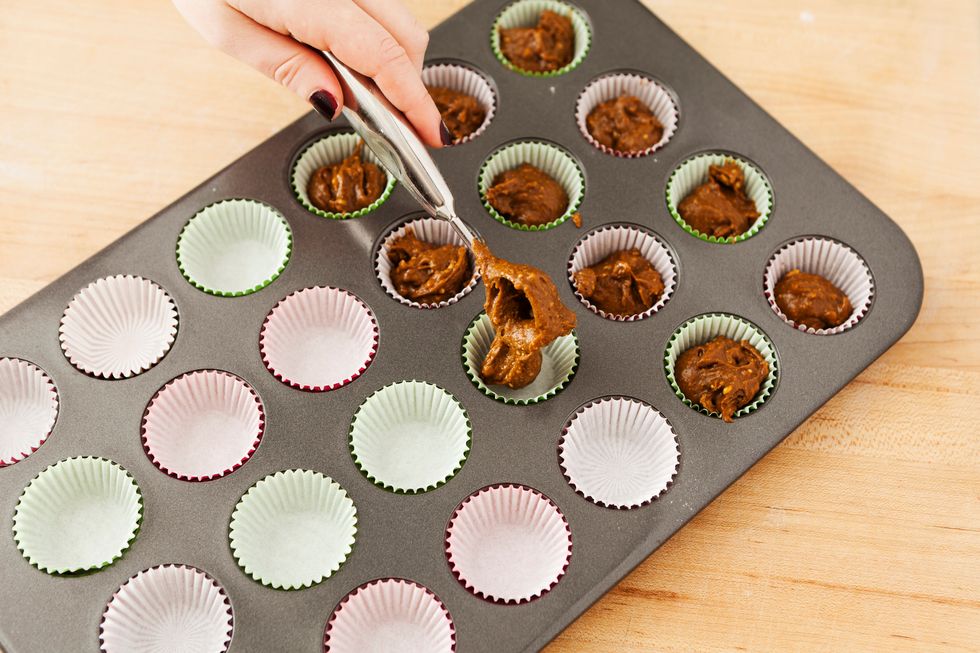 Spoon small amounts of batter into the lined muffin pan. Make sure to only fill the pan 3/4 of the way full. Bake for 10-12 minutes.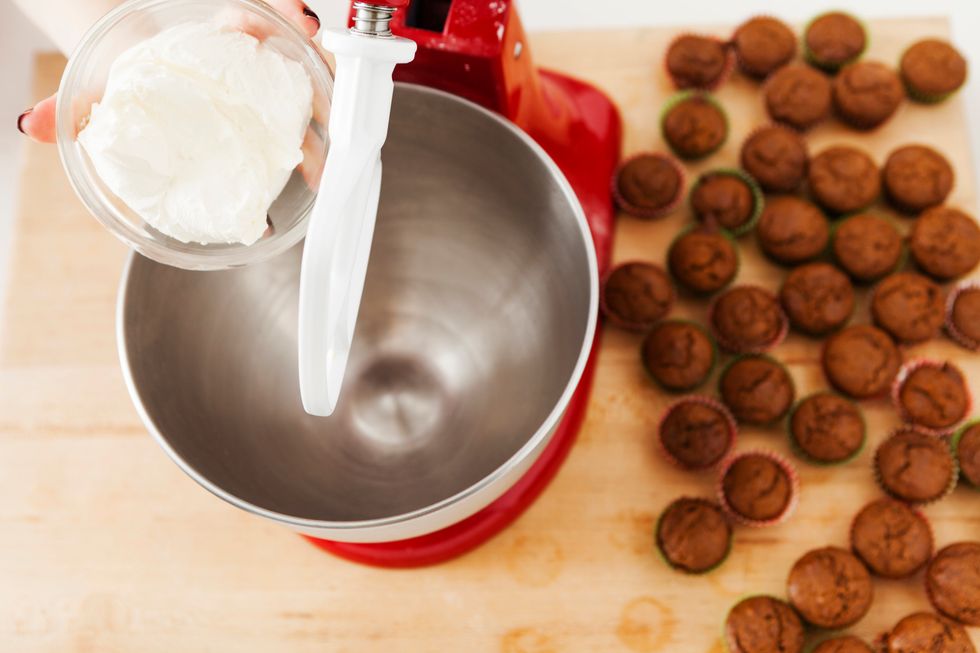 While your gingerbread cupcakes cool, you can make the frosting. Add cream cheese to you mixing bowl.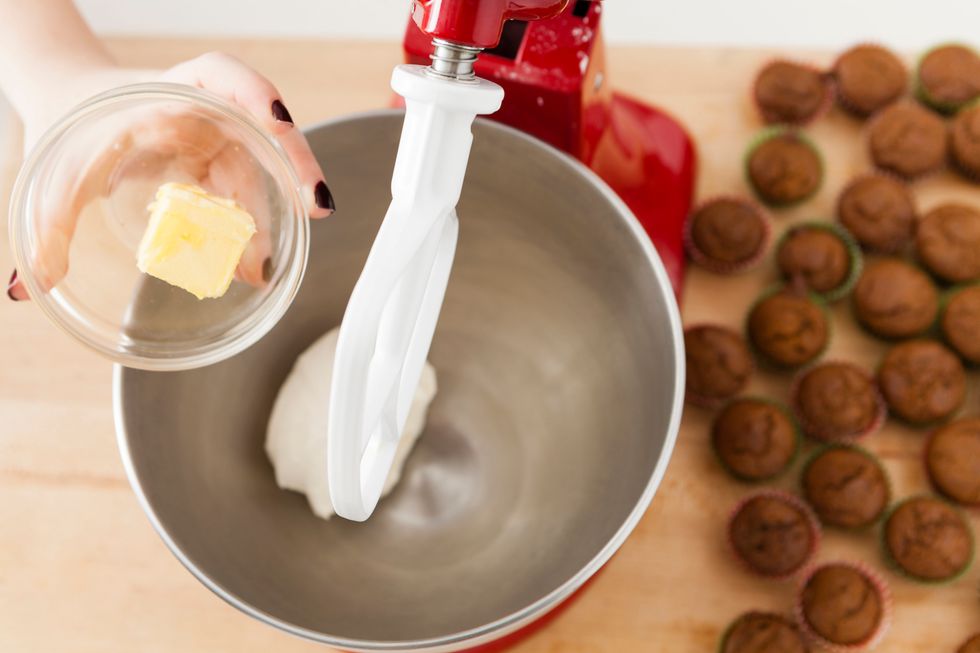 Add butter.
Beat the cream cheese and butter on low until combined. It took us about two minutes. Then, add the powdered sugar and mix.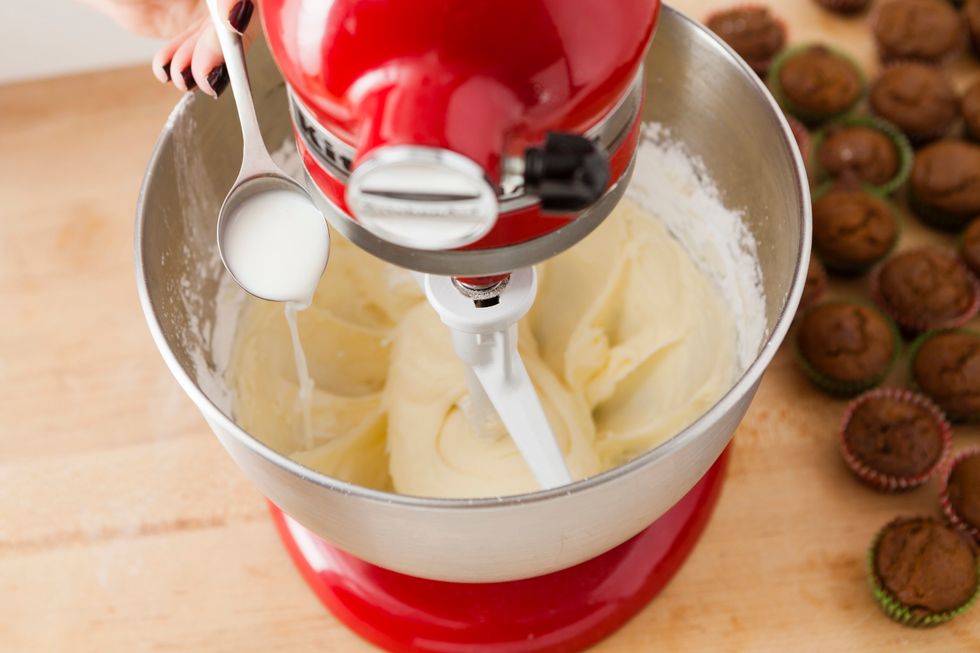 Add cream and continue mixing on low.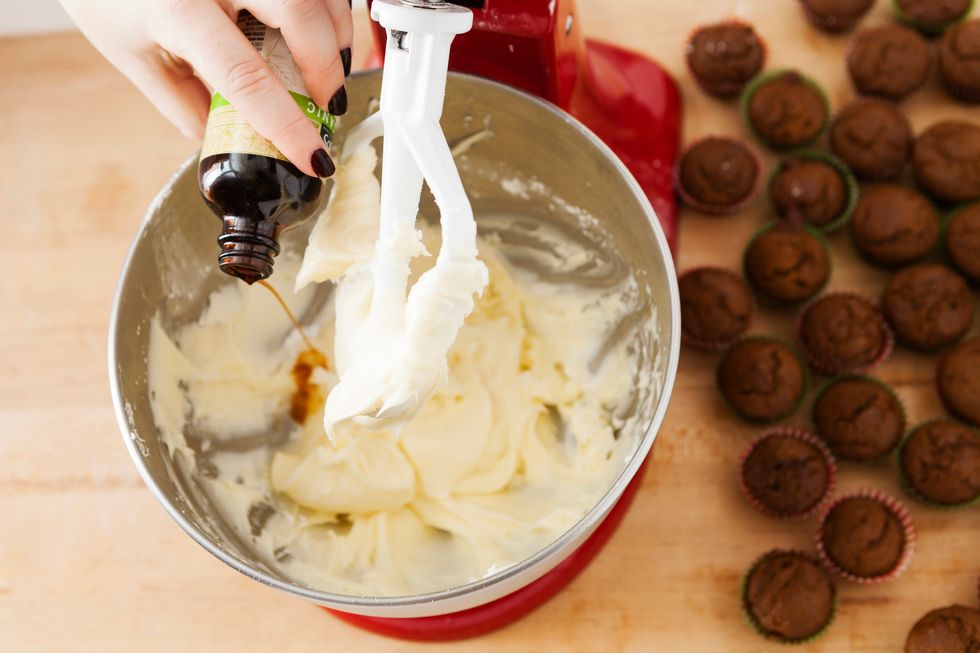 Add vanilla extract and continue to mix. Then refrigerate your frosting until needed.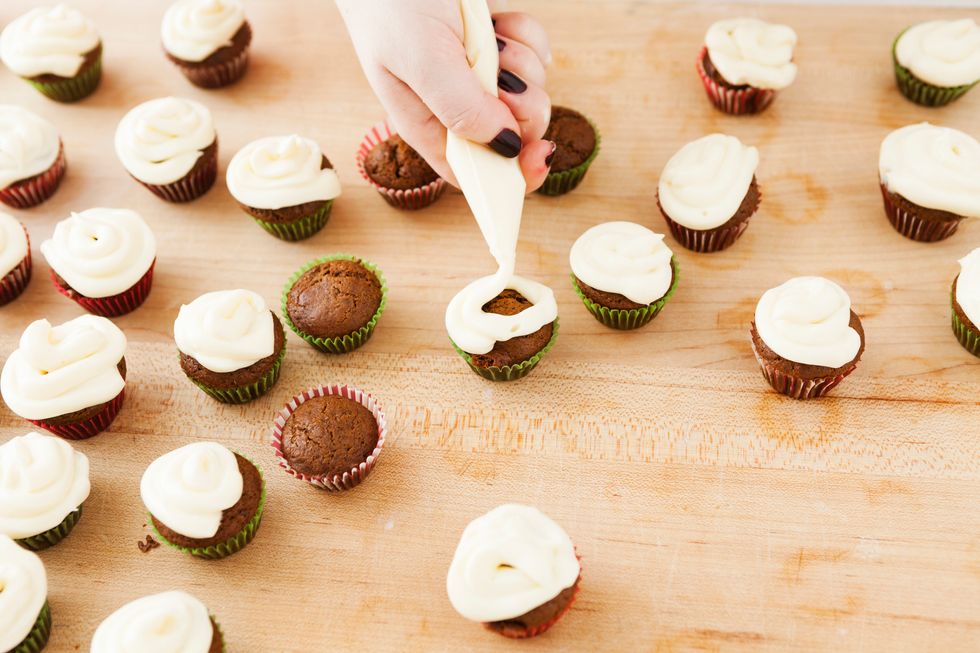 Frost cupcakes right before serving. We used a piping bag filled with frosting and frosted from the outside to the inside.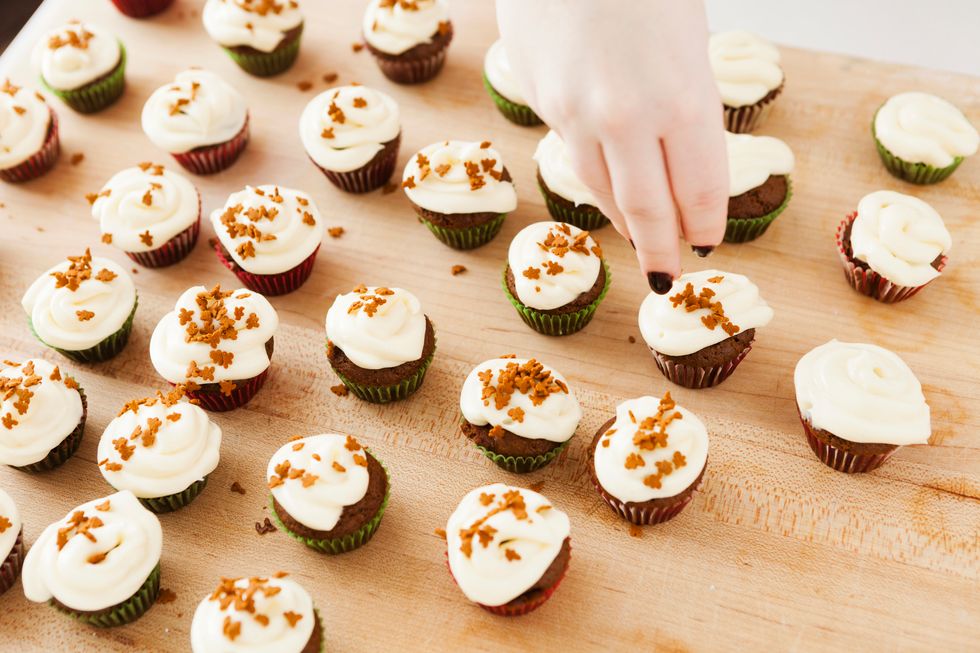 Then, we sprinkled with decorative gingerbread men sprinkles.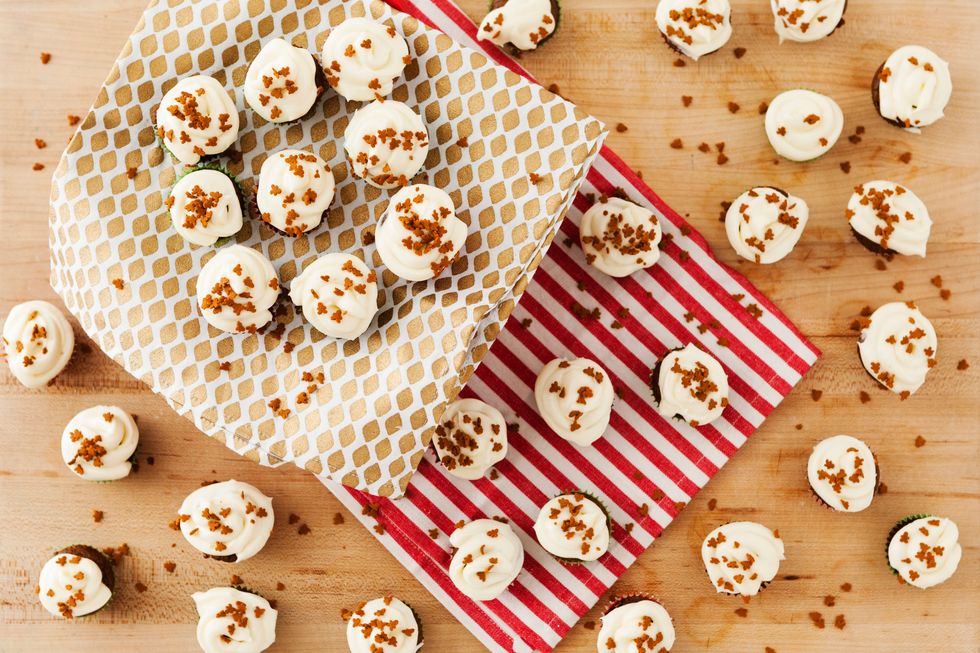 Recipe inspired by: http://sallysbakingaddiction.com/2013/12/08/gingerbread-cupcakes/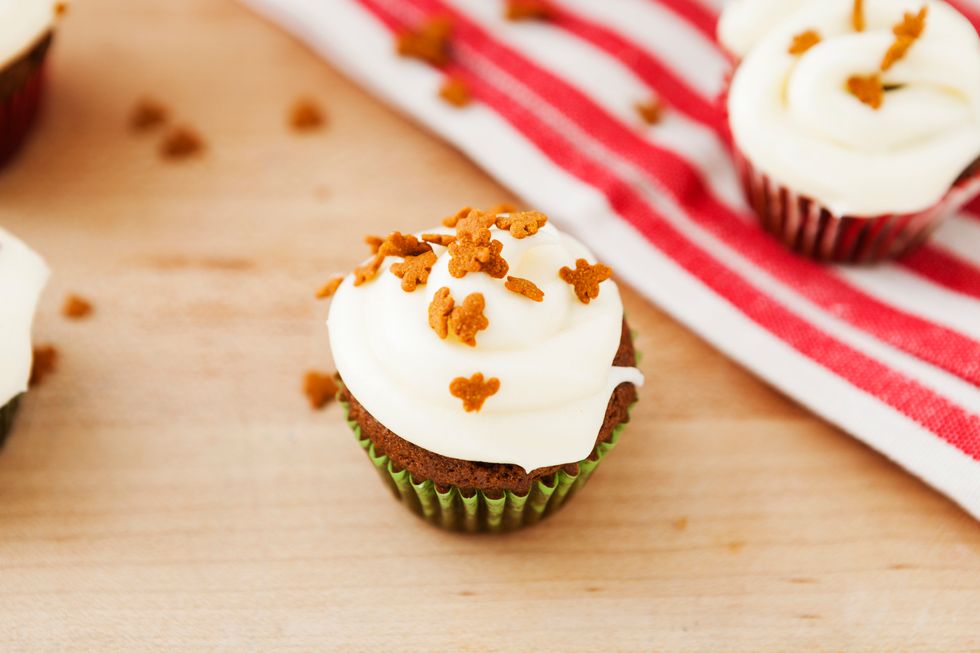 The perfect little single serving treat!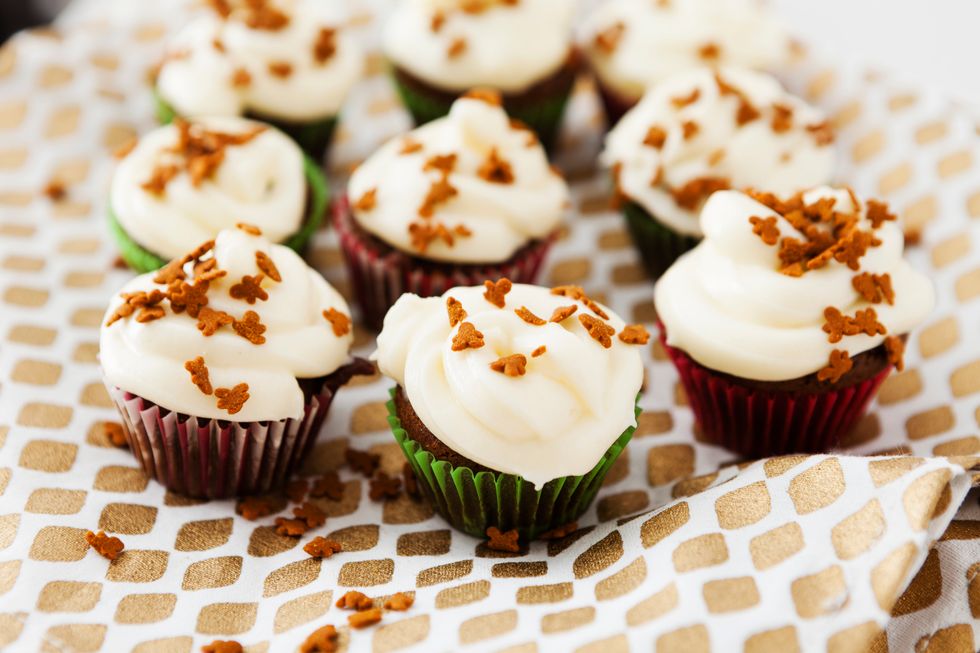 Enjoy + Happy Holidays!
1/2c Unsalted Butter, softened
1/2c Light Brown or Dark Brown Sugar
1.0 Egg (room temp)
1/2c Milk (room temp)
1/2c Molasses
1.0tsp Vanilla Extract
1/3c All Purpose Flour
1/2tsp Baking Powder
1/2tsp Baking Soda
1/4tsp Salt
1.0tsp Ground Cinnamon
1/2tsp Ground Ginger
1/2tsp Nutmeg
1/4tsp Allspice
8.0oz Cream Cheese
1/4c Unsalted Butter
2.0c Confectioner's Sugar
1.0Tbsp Cream or Milk
1.0tsp Vanilla Extract
B+C
We are the team behind Snapguide. Feel free to message us if you have any questions or see something that could be improved!