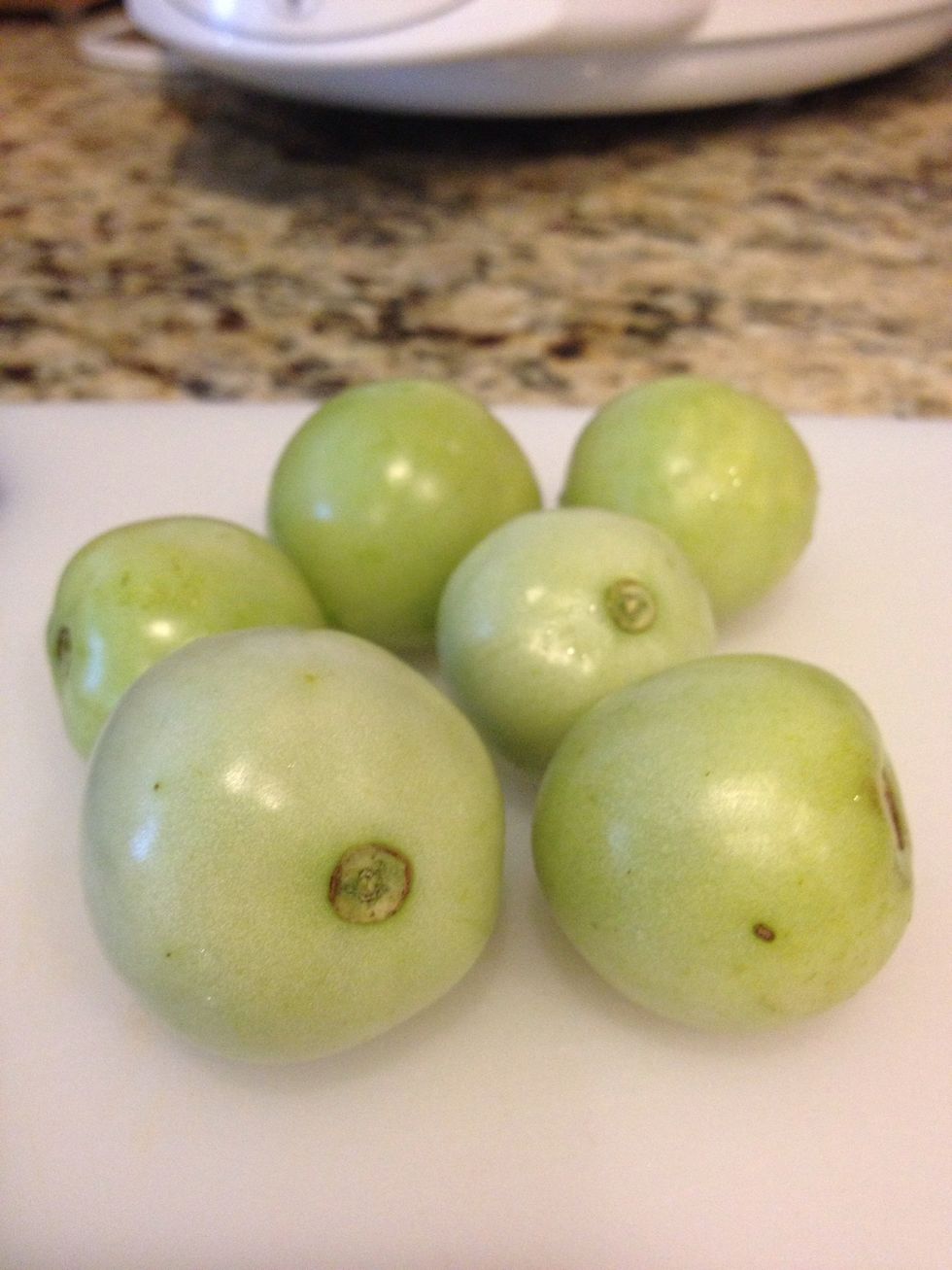 Gather the green cherry tomatoes from your vine and wash.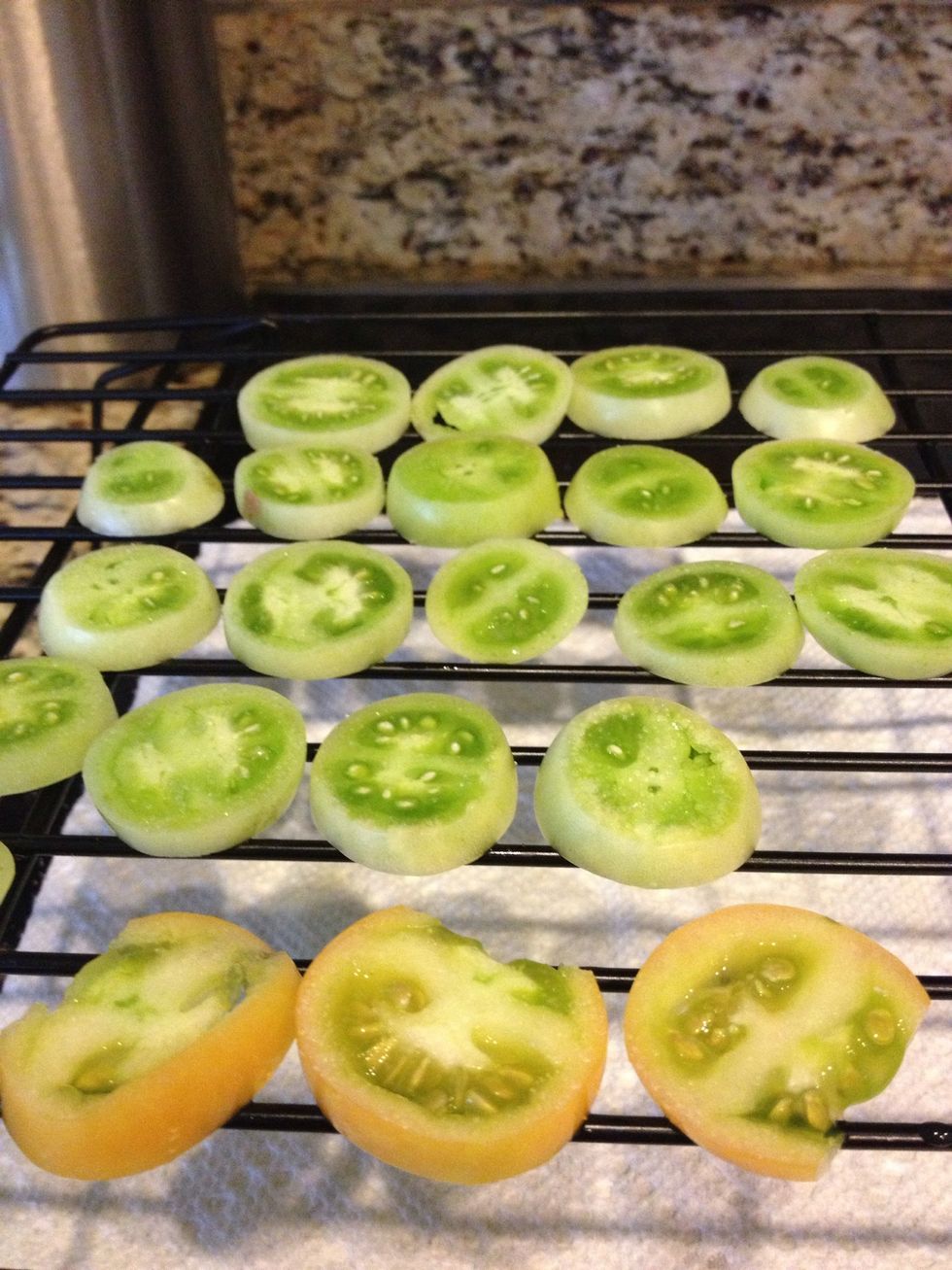 Slice thinly, set on a cookie rack with paper towel underneath, and sprinkle lightly with salt to draw out moisture. Let sit 20-30 mins.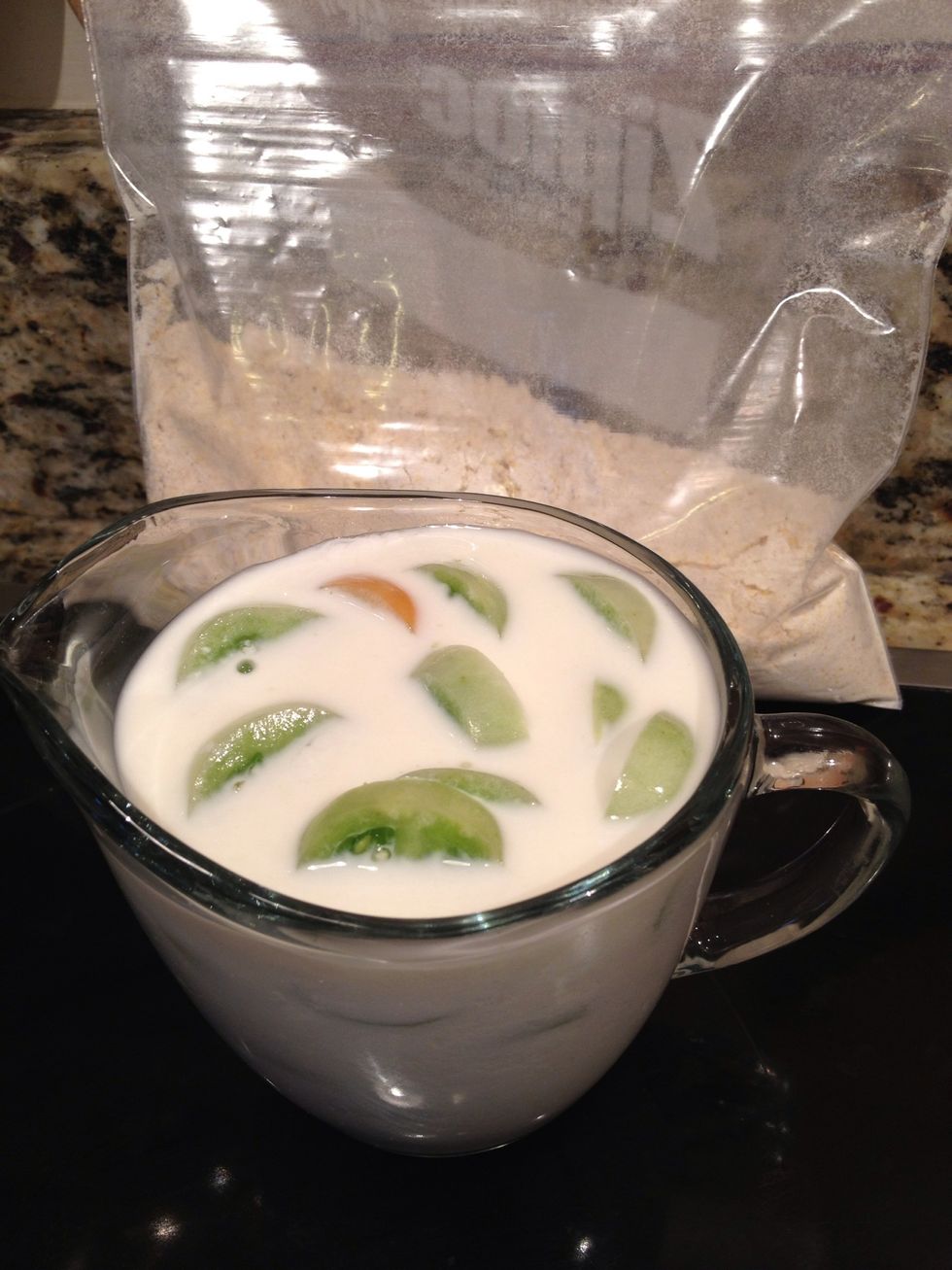 Soak in buttermilk for 5-10 mins while heating oil in nonstick pan to medium high heat. Mix dry ingred in ziplock bag, add 2-3 slices at a time and shake til covered. Brown in pan on both sides.
Set finished pieces on paper towel for a moment, then add to plate with favorite toppers (featured here with remoulade and goat cheese)...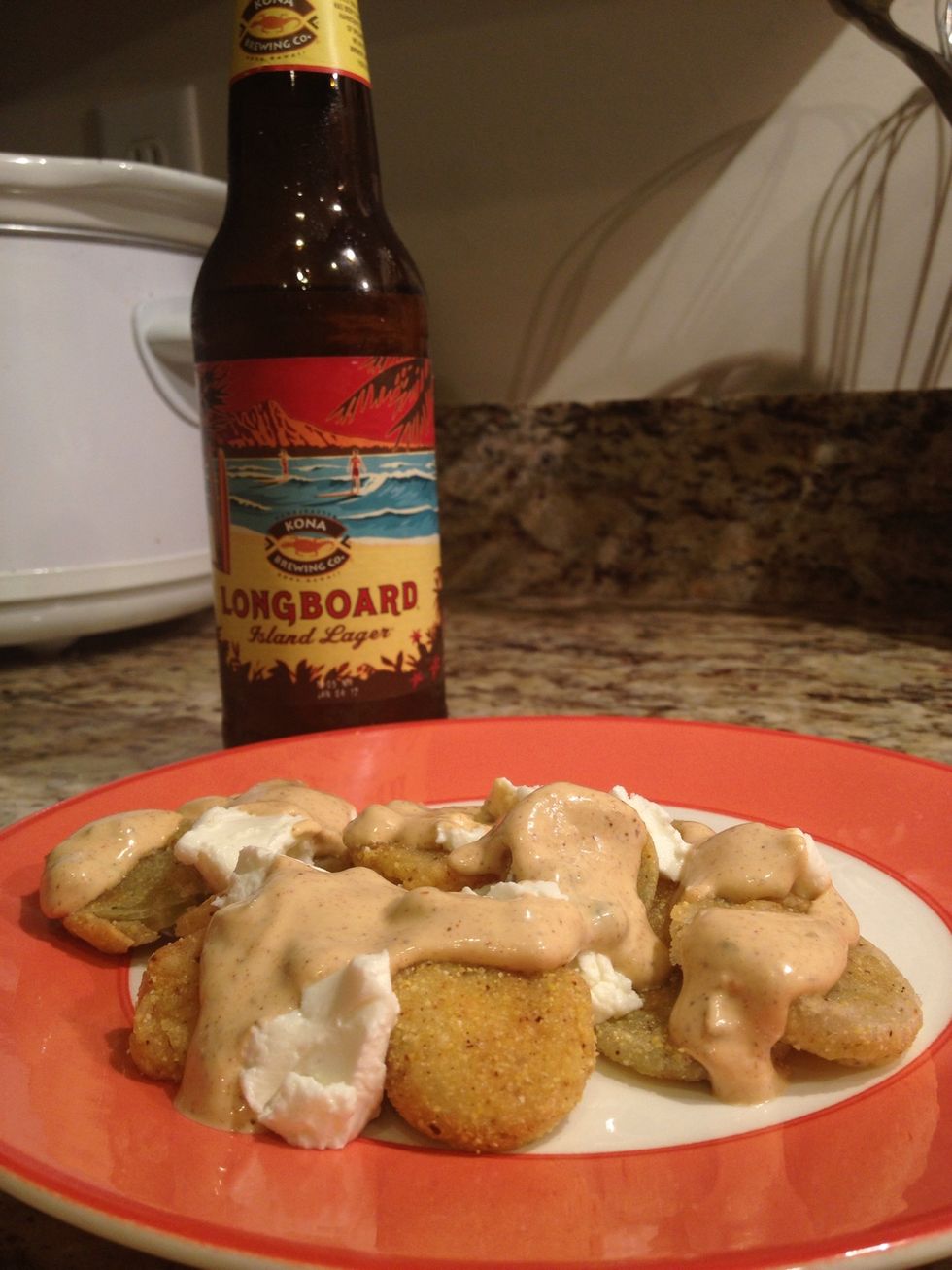 Enjoy!
1.0c Green cherry tomatoes
1/2c Flour
1/2c Cornmeal
1.0tsp Paprika
1.0tsp Seasoned salt
1.0c Buttermilk
2.0Tbsp Vegetable oil