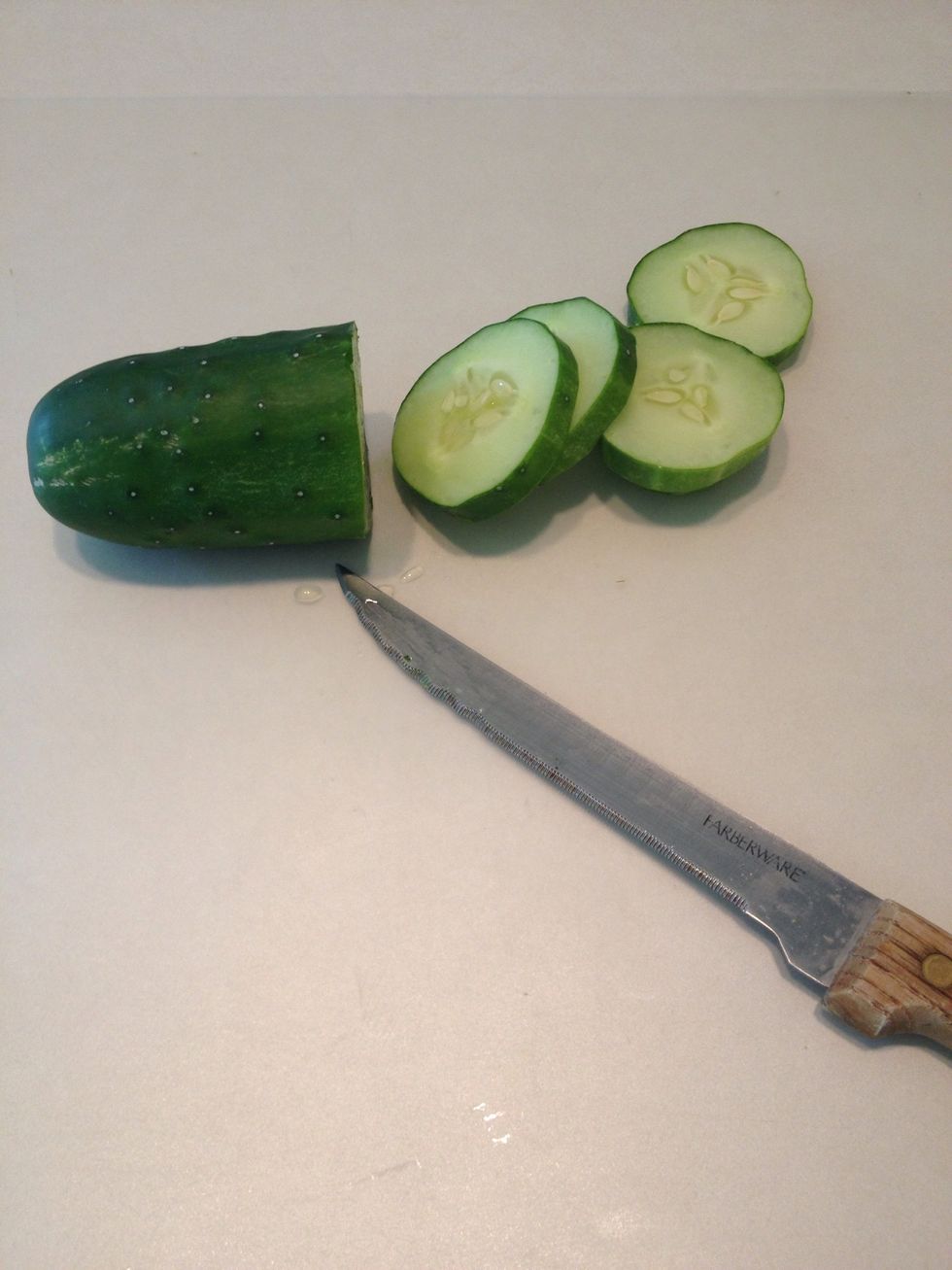 Slice cucumber into semi-thick slices.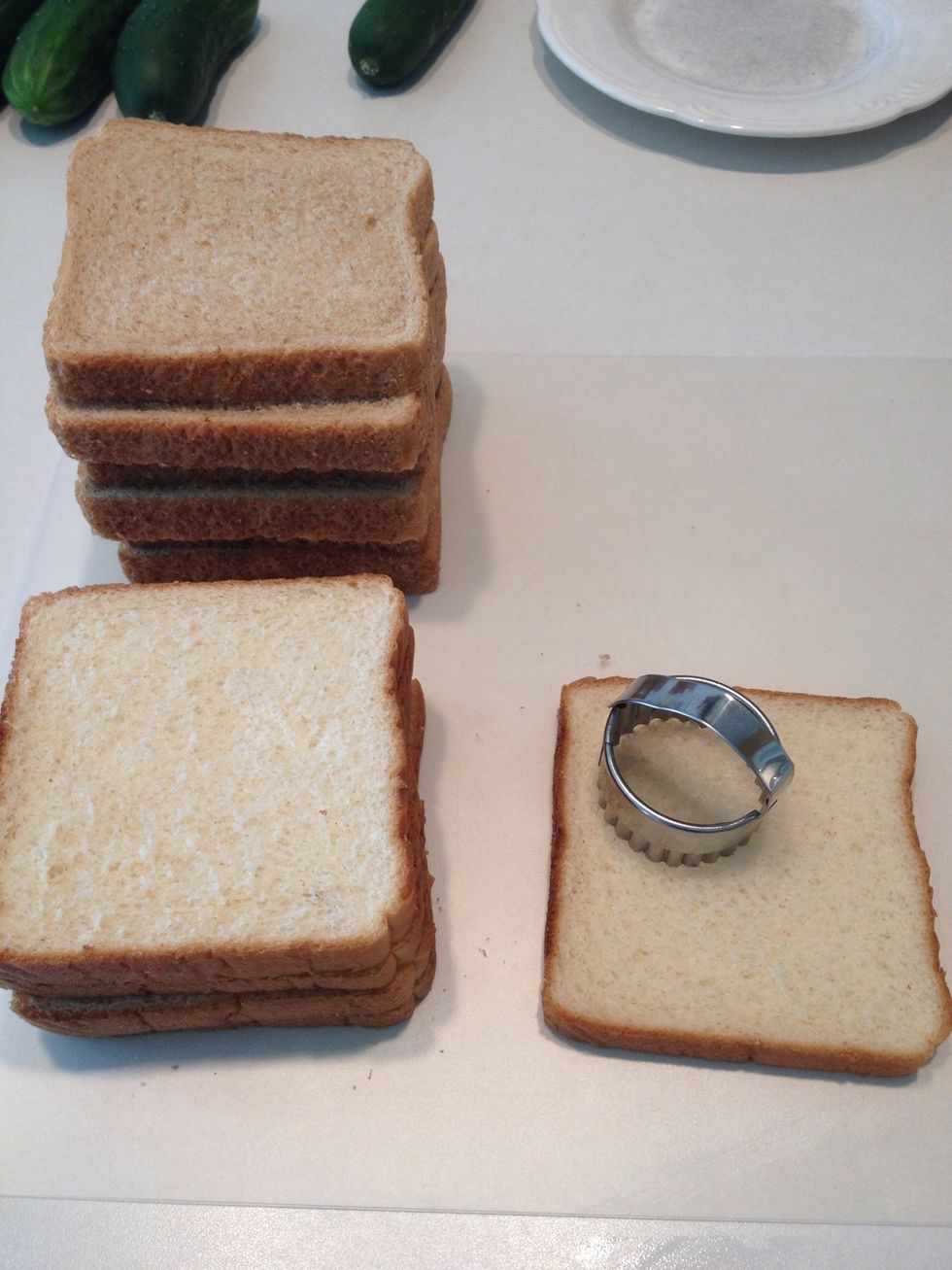 Use a small, round cookie cutter to cut circle shapes out of the bread. I can cut 2 circles a slice.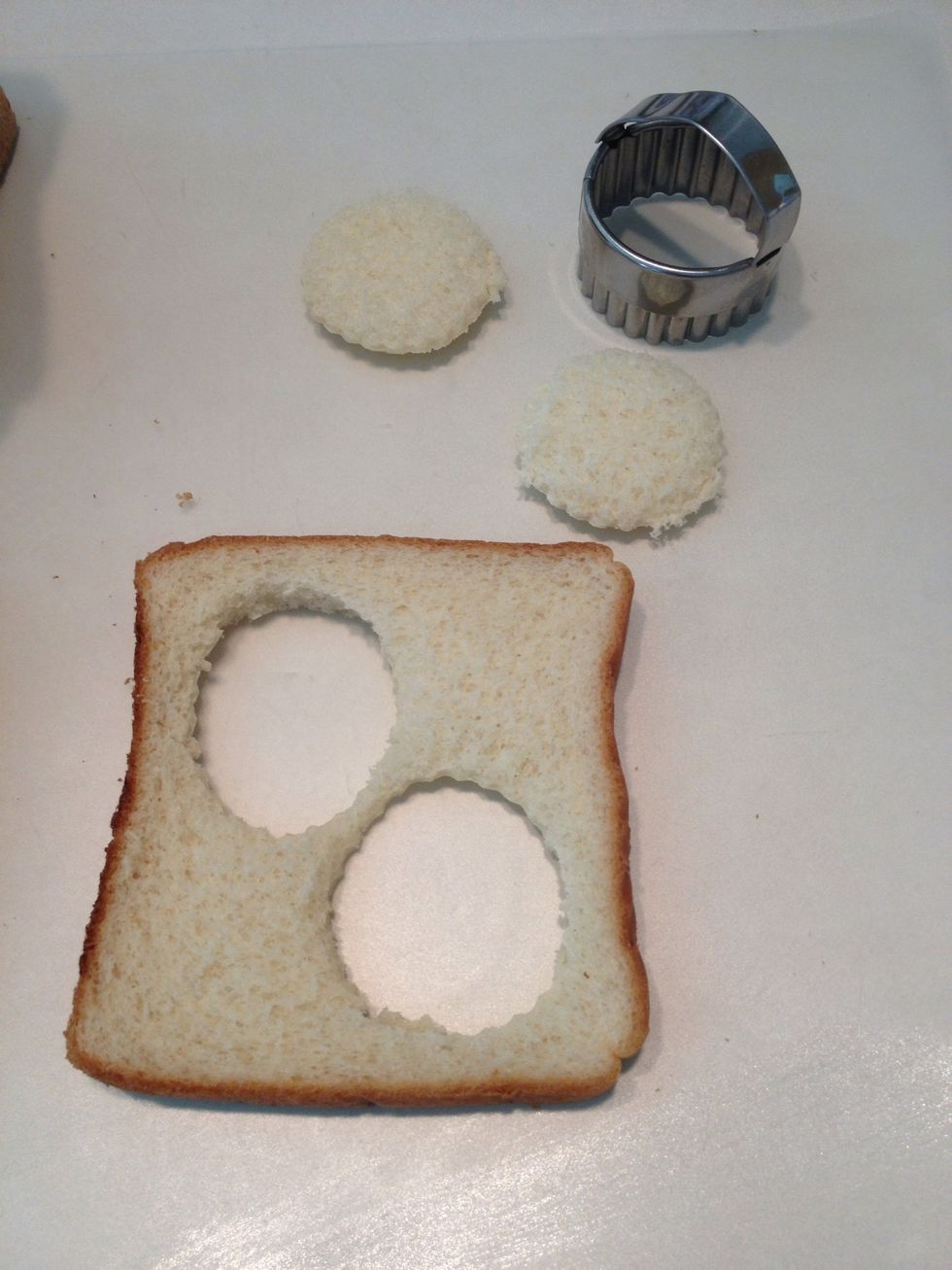 It will look like this. Discard the bread slice, feed it to the birds, or use it for some other recipe that calls for crumbled bread (like stuffing or meatloaf).
When finished cutting all circles, it will look like this.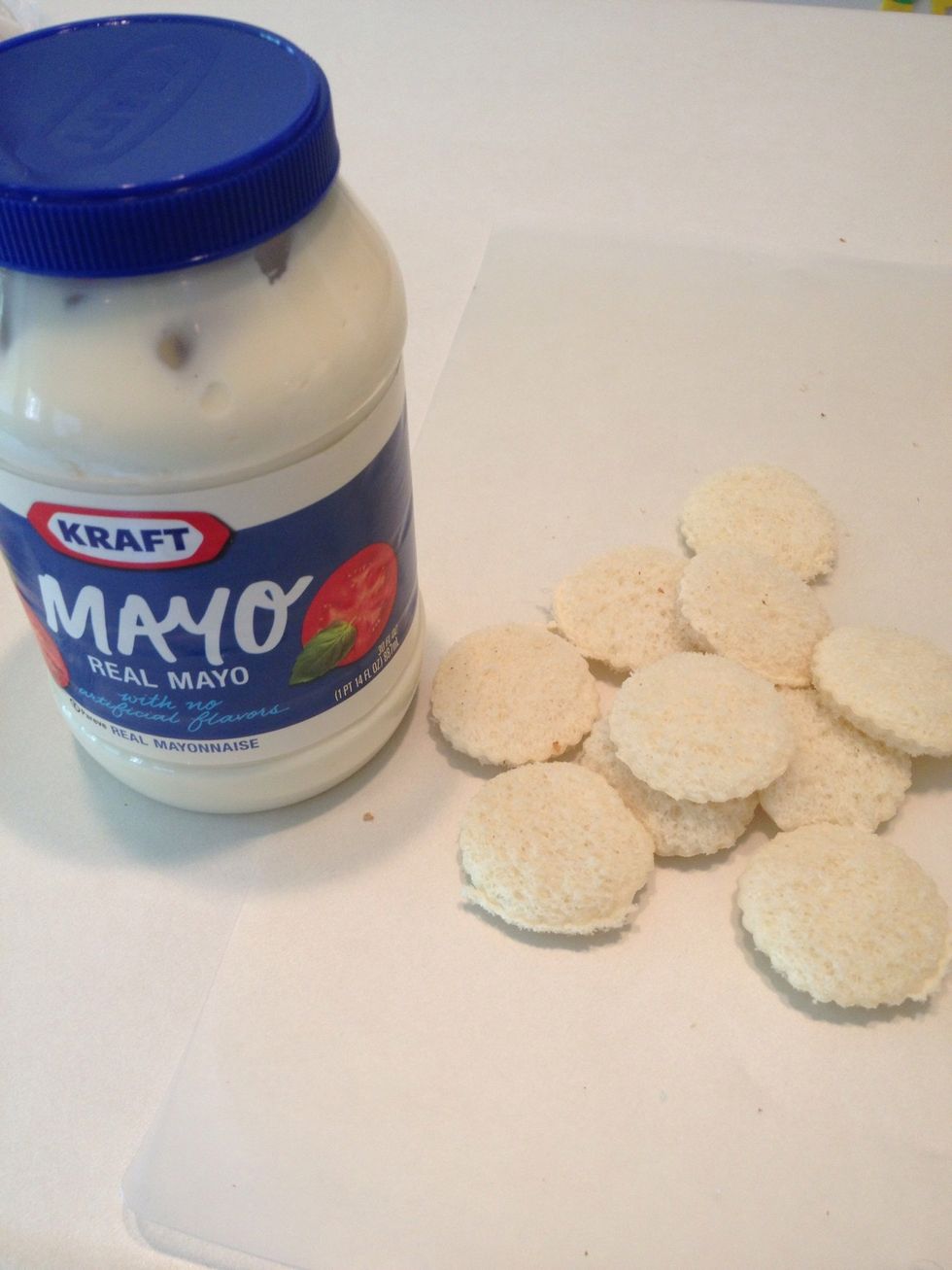 Spread mayo on one side of the white bread circles.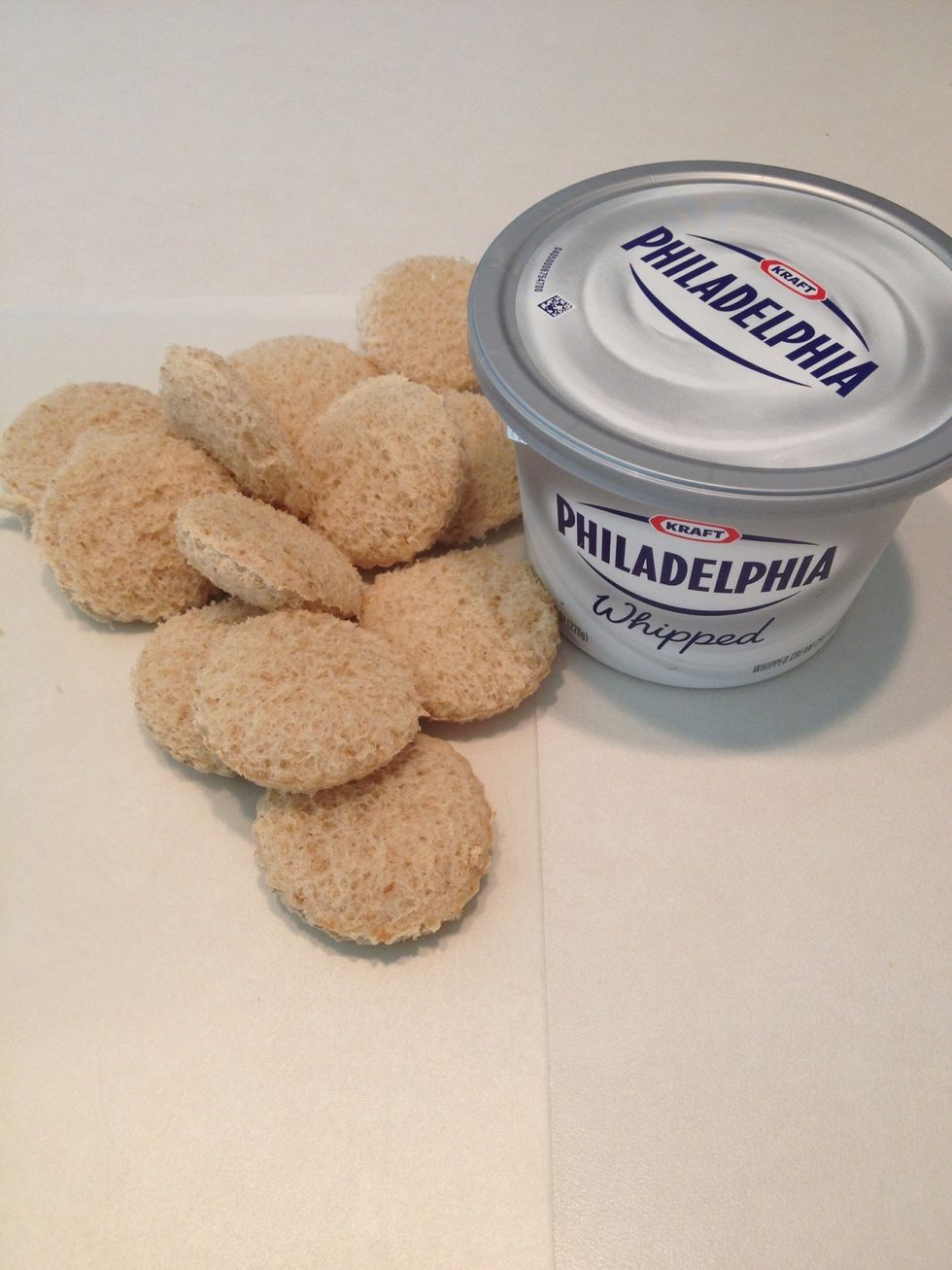 Spread cream cheese on one side of the wheat bread circles.
I like to set mine up like this.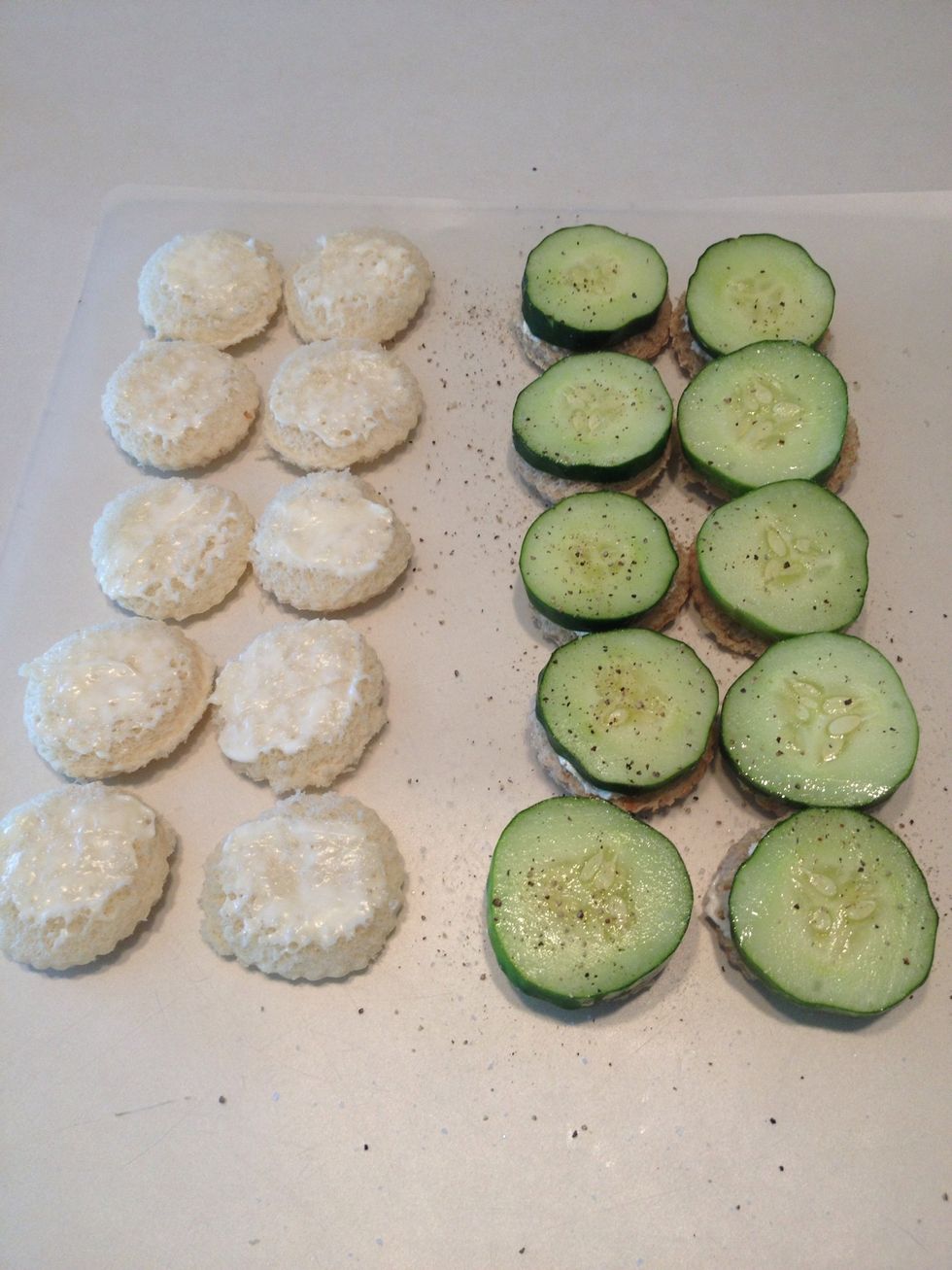 Add cucumbers to wheat circles and sprinkle with salt and pepper if desired.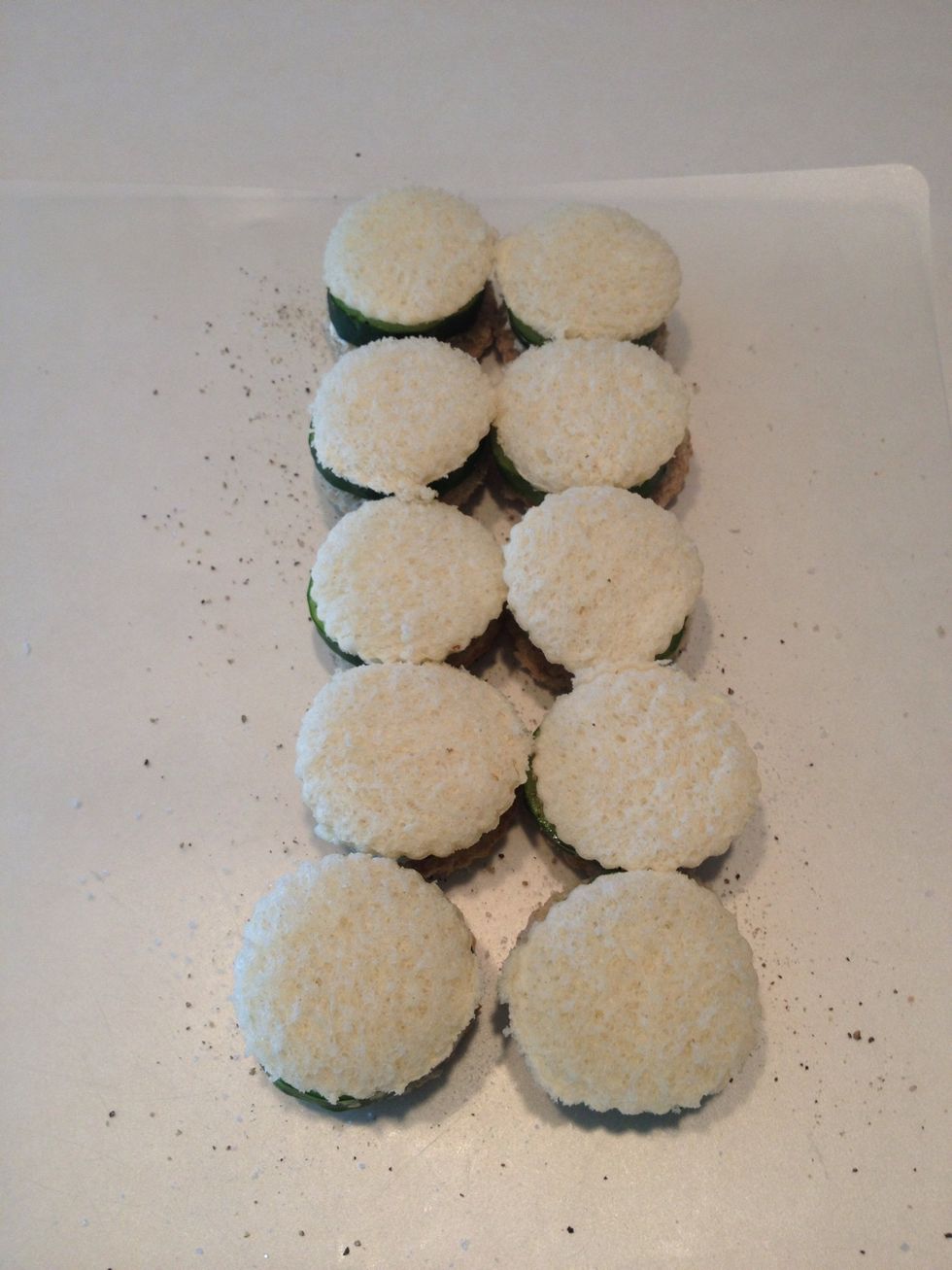 Place white circles, mayo side down, on the cucumbers.
Arrange on a dish with some having tops of wheat and some having tops of white bread. Sprinkle with dill. Serve and enjoy!
5.0 Slices of white bread
5.0 Slices of wheat bread
1.0 Small cucumber
Mayonnaise
Cream cheese
Salt and pepper (optional)
Dill