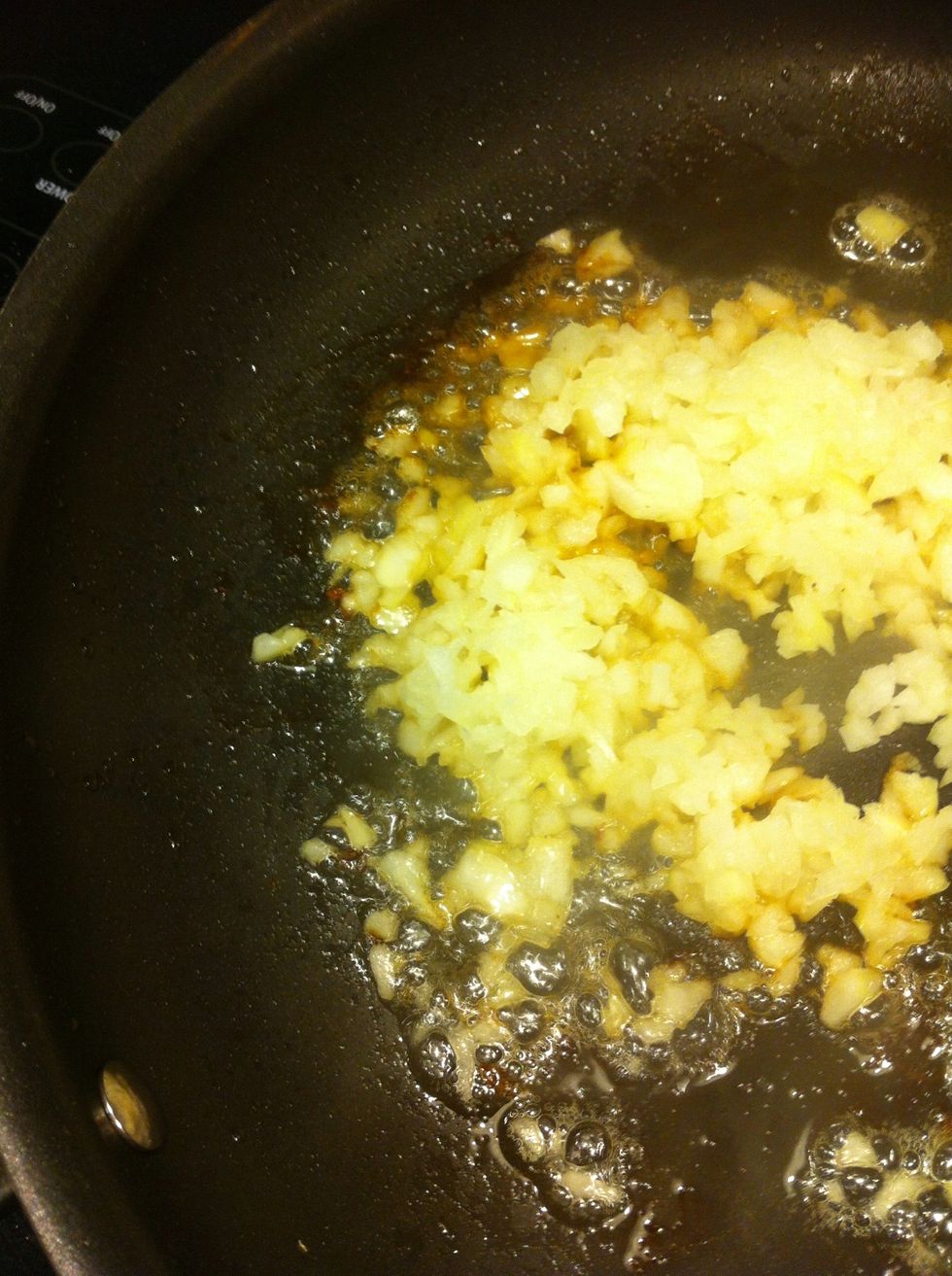 Use a little olive oil and sauté about half an onion. Or any veggie you would like on your pizza roll up.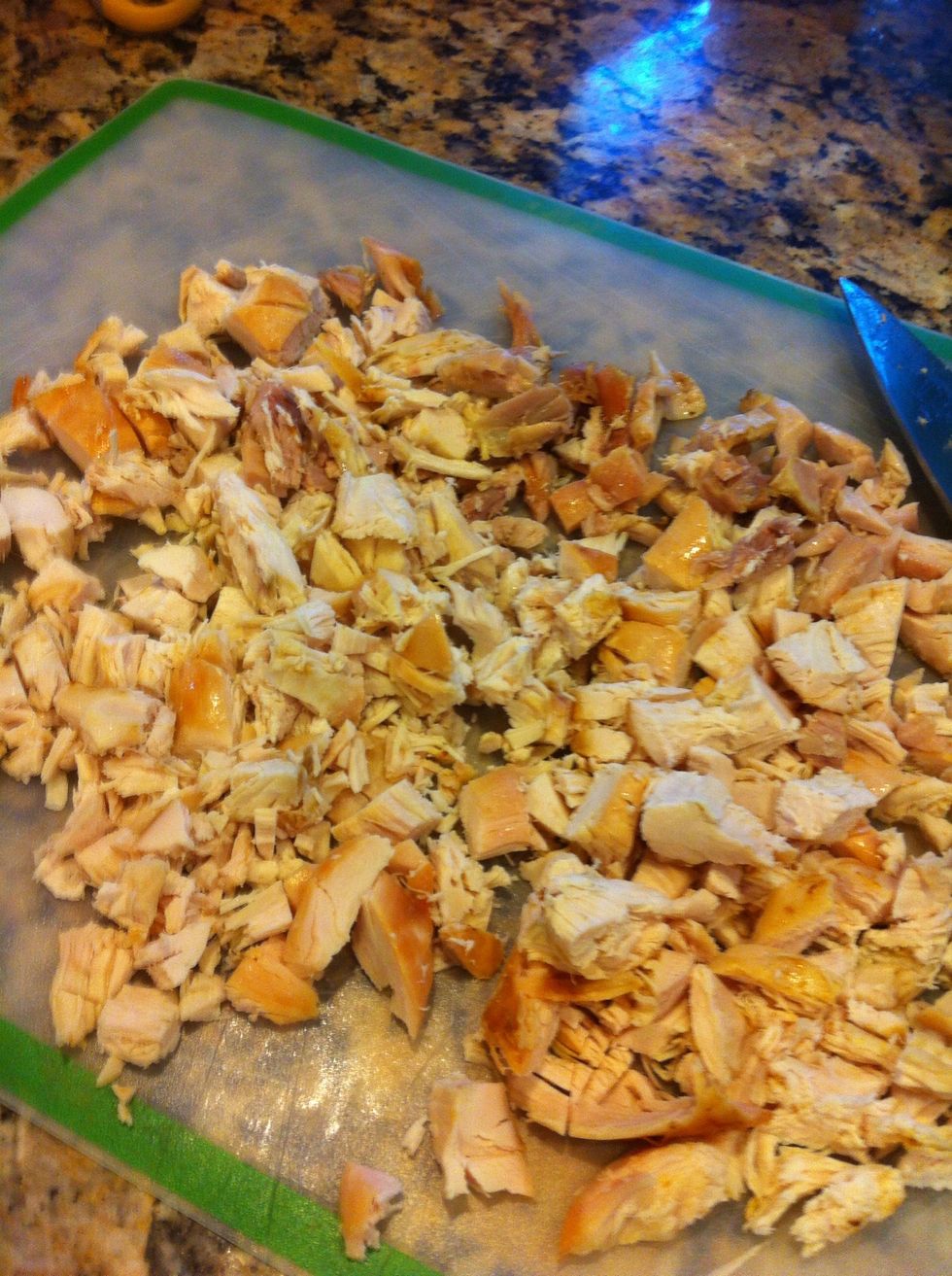 While your veggies are getting tender, chop a whole rotisserie chicken.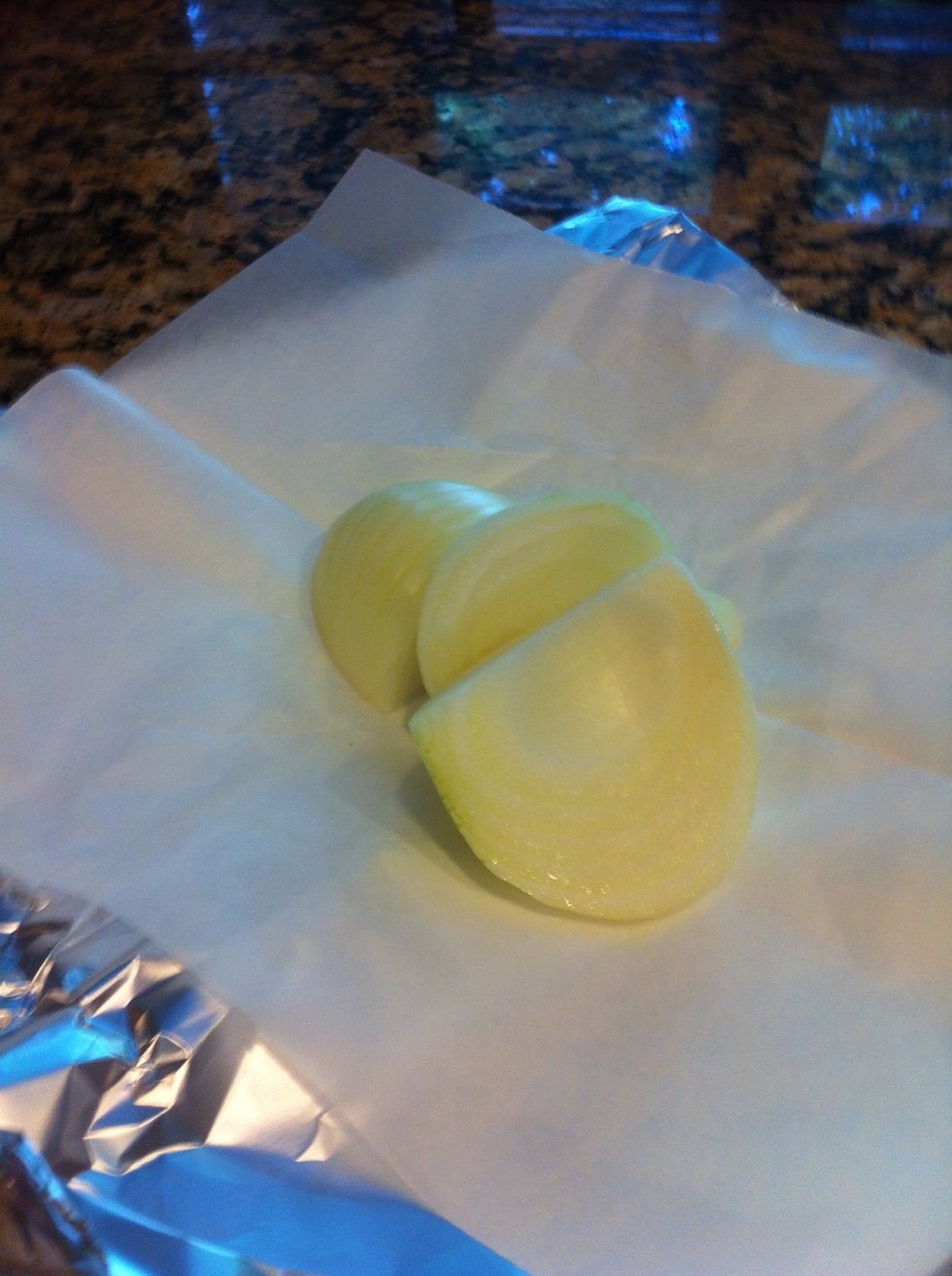 Little FYI: wrap the remaining onion in wax paper first, then tin foil..and it will never stink up your fridge again!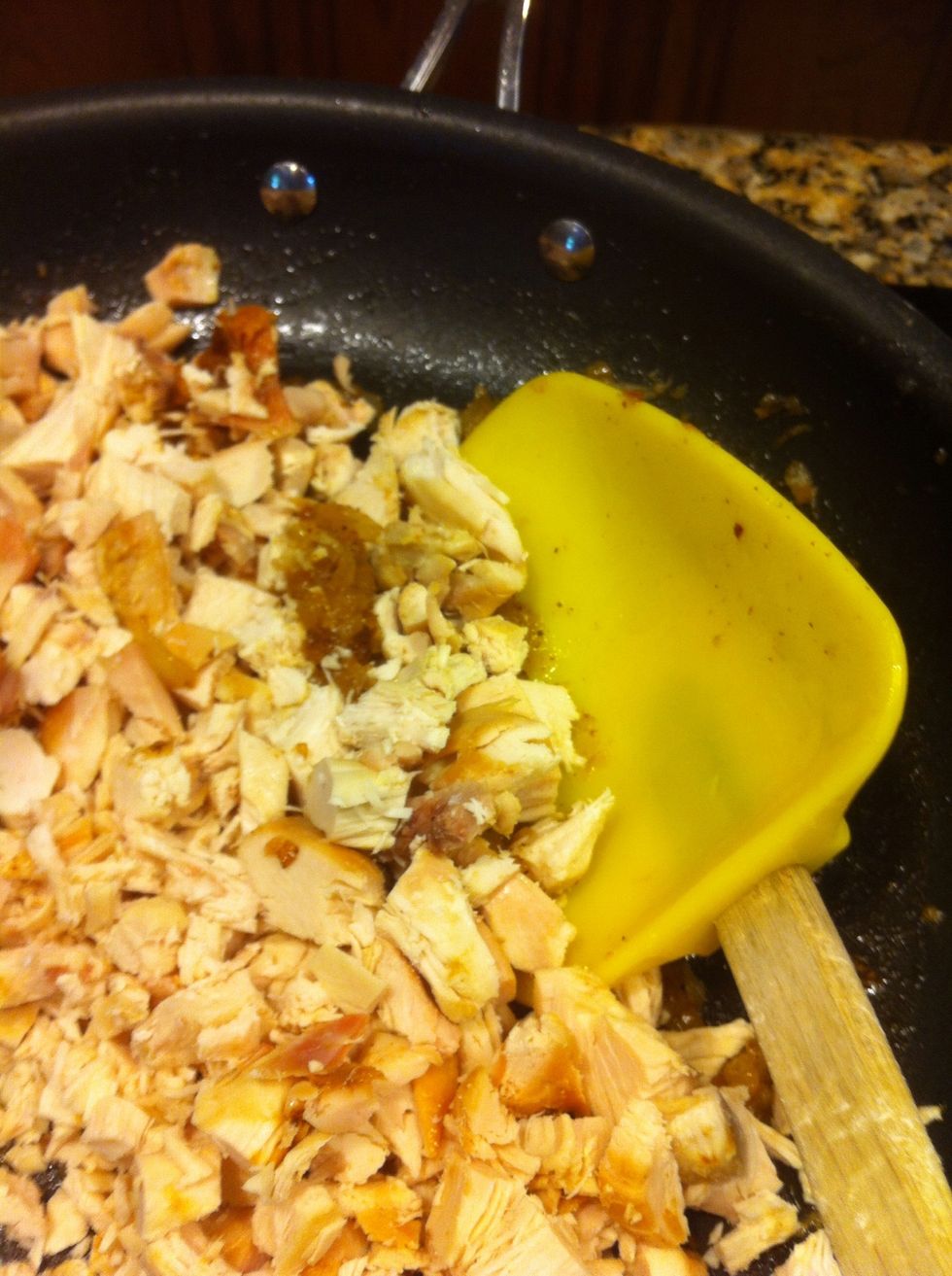 Once your onion is nice and caramelized, add the chopped chicken and let it warm up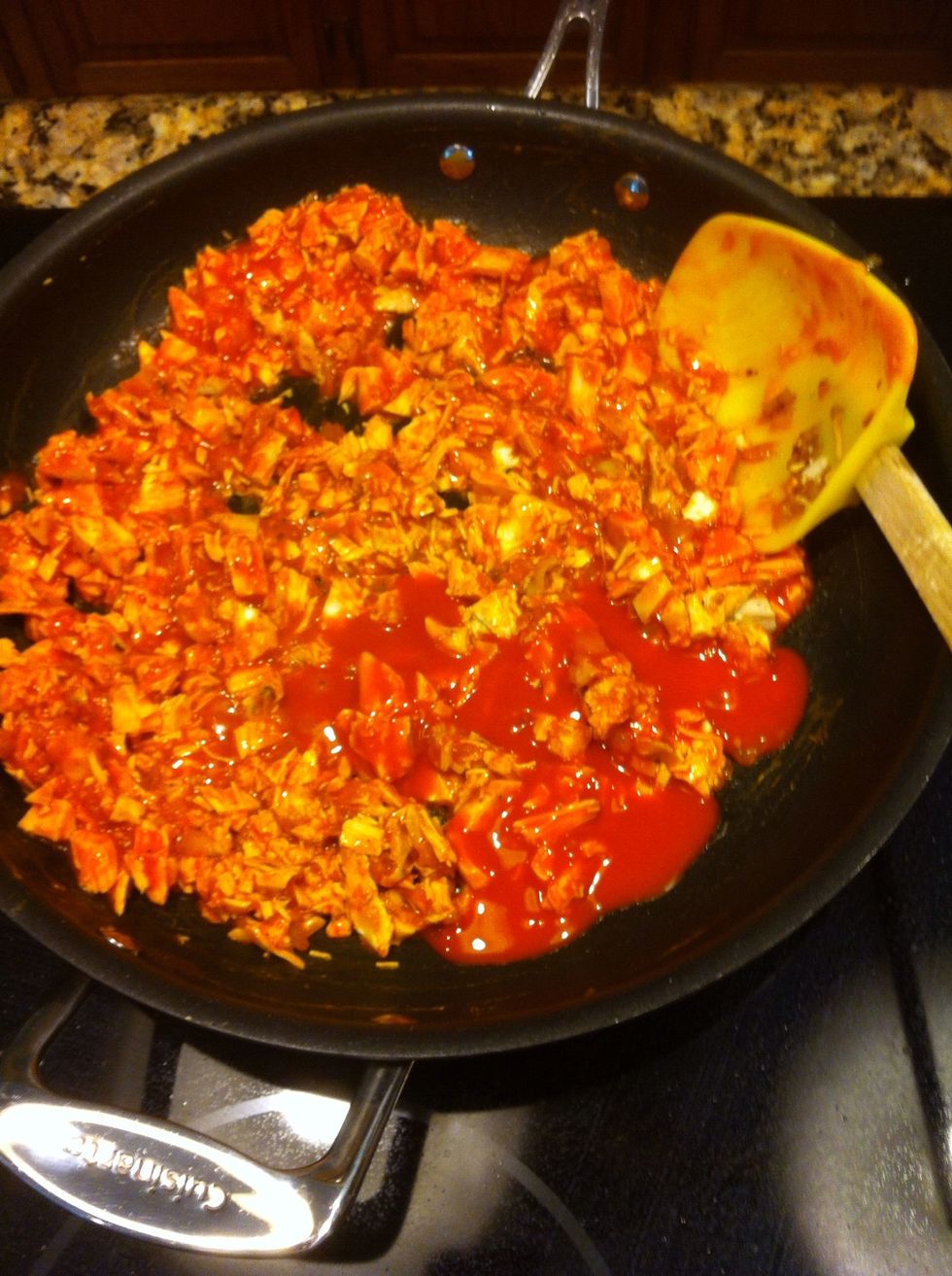 Use homemade buffalo sauce, or store bought. Pour to your taste. I used nearly the whole bottle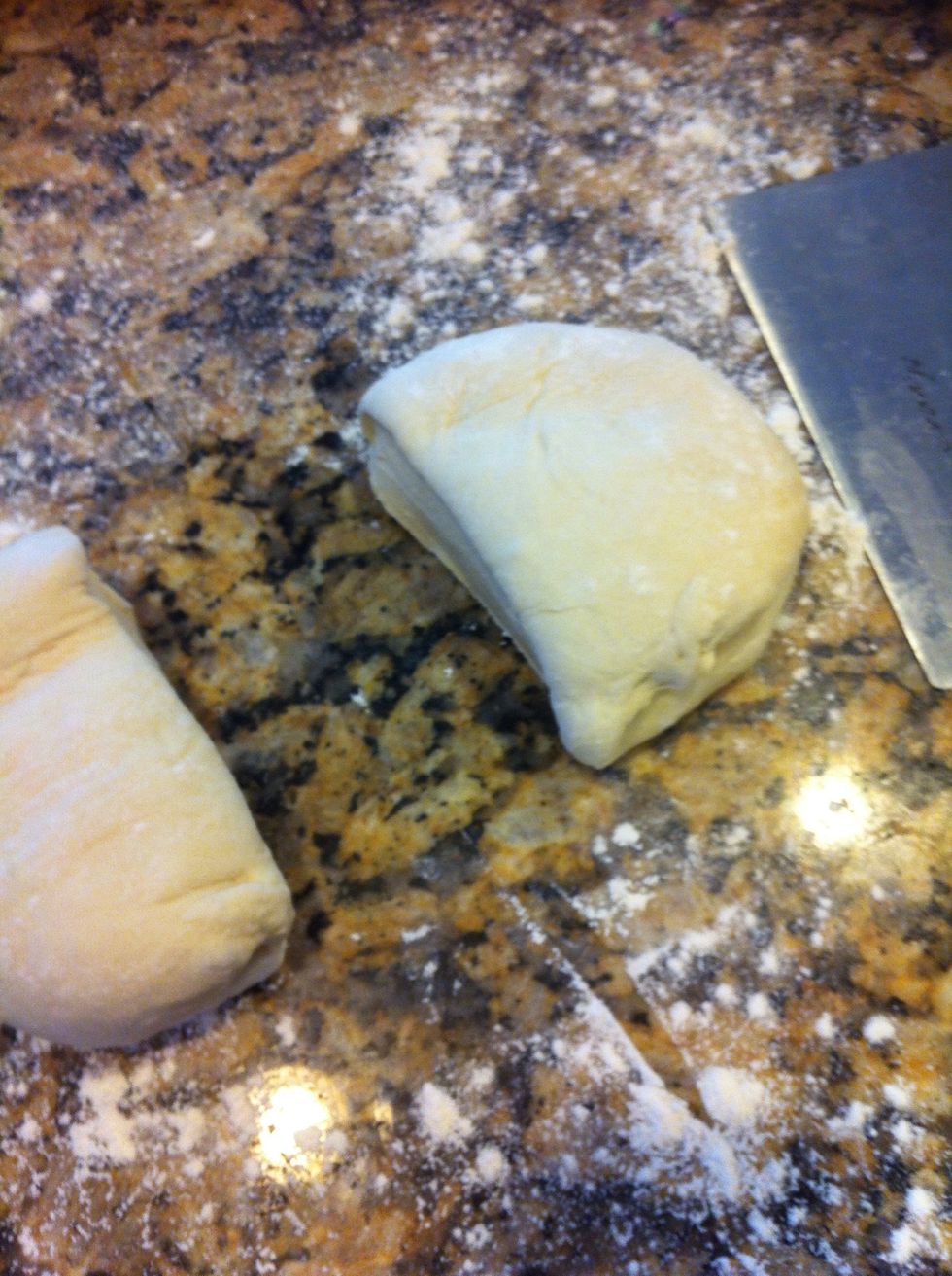 Take a thawed (or fresh) pizza dough and half it. I do this because it's easier to roll thinner that way. Roll it out to a rectangle shape. For a whole chicken, I used 1and 1/2 of another dough.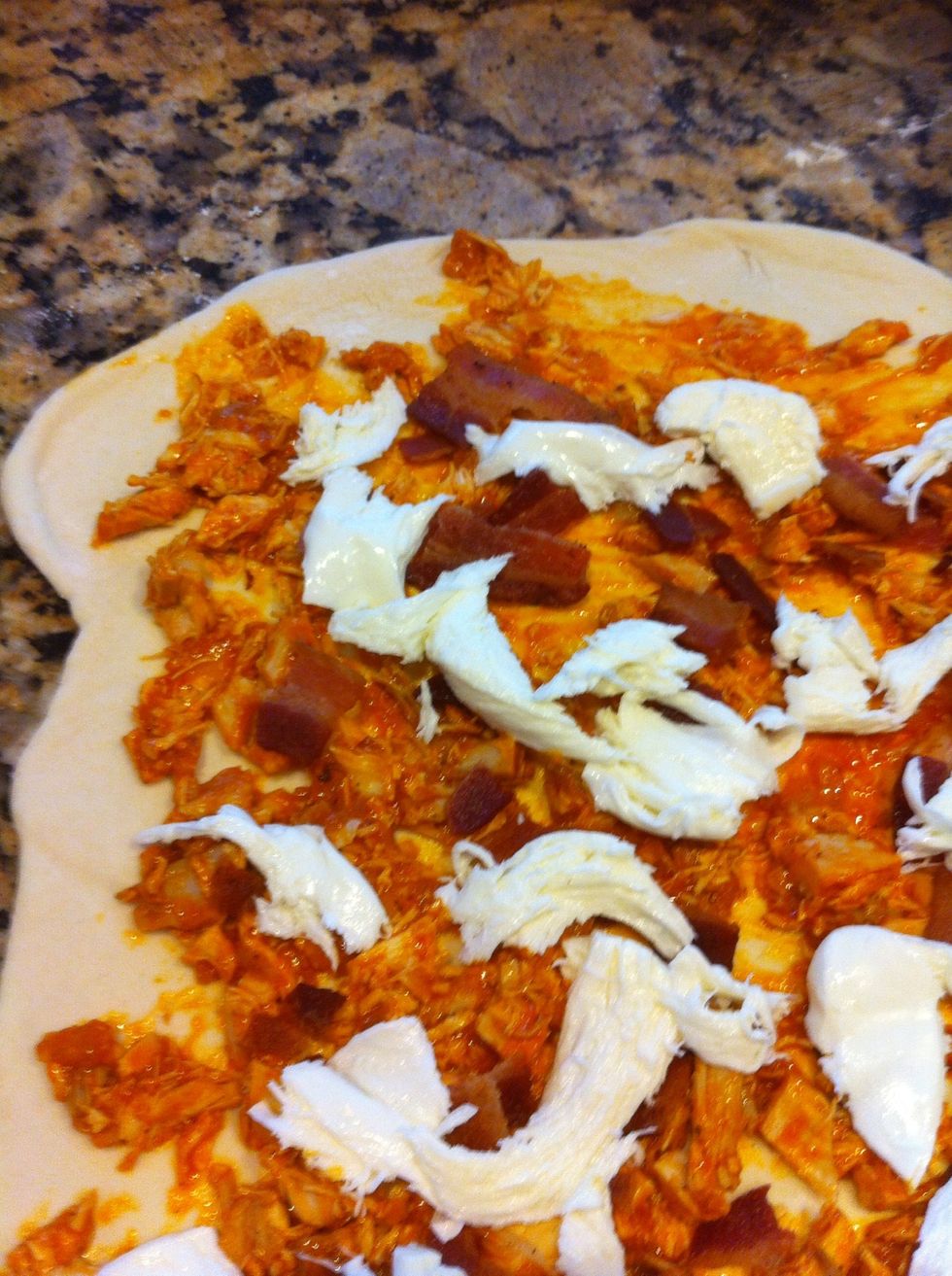 Spread a heaping spoonful of chicken mixture on top. Spread that and then dot with fresh mozzarella. I also added bacon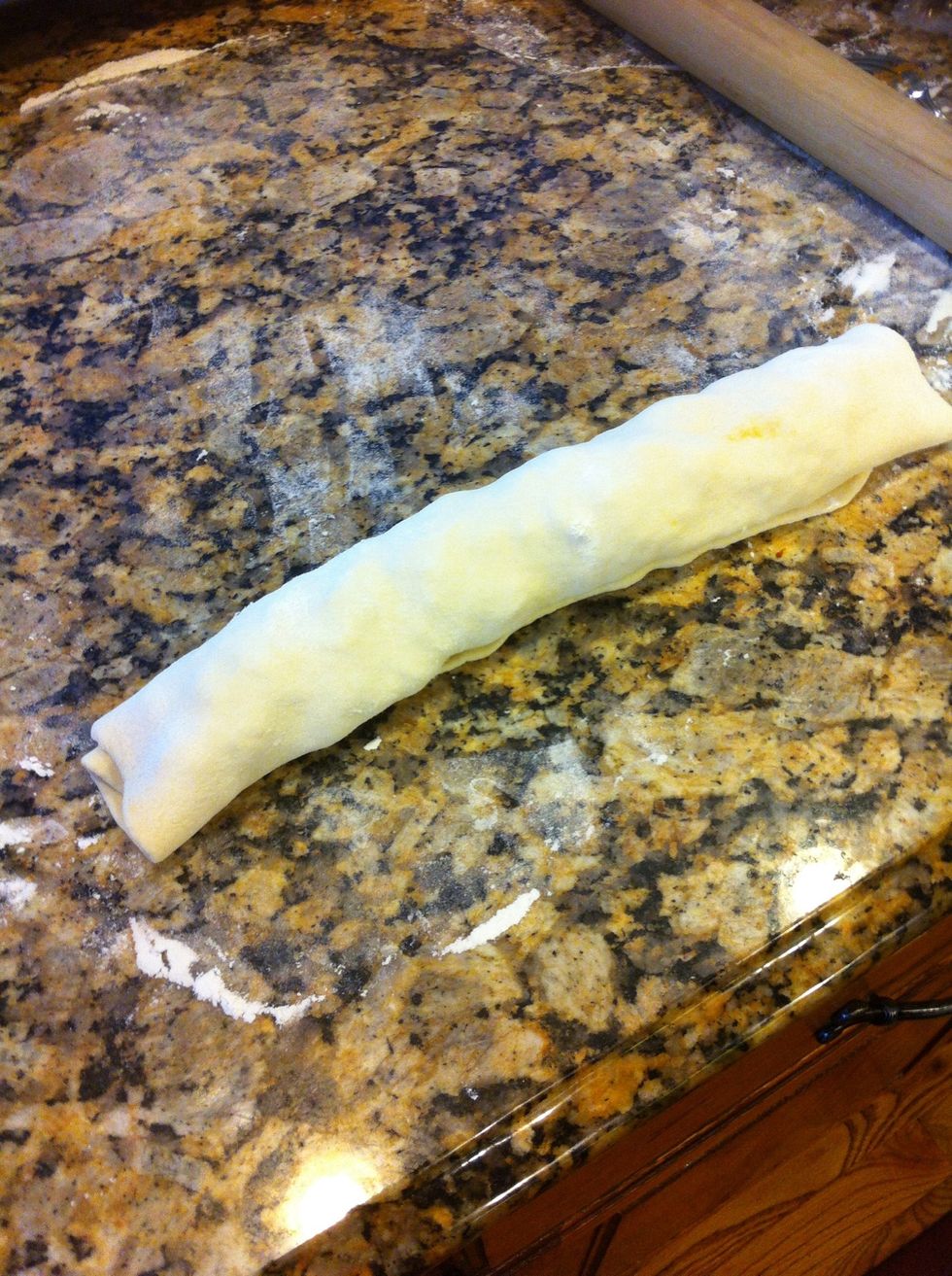 Roll up like you would a cinnamon roll and slice. You will get 24 for the whole recipe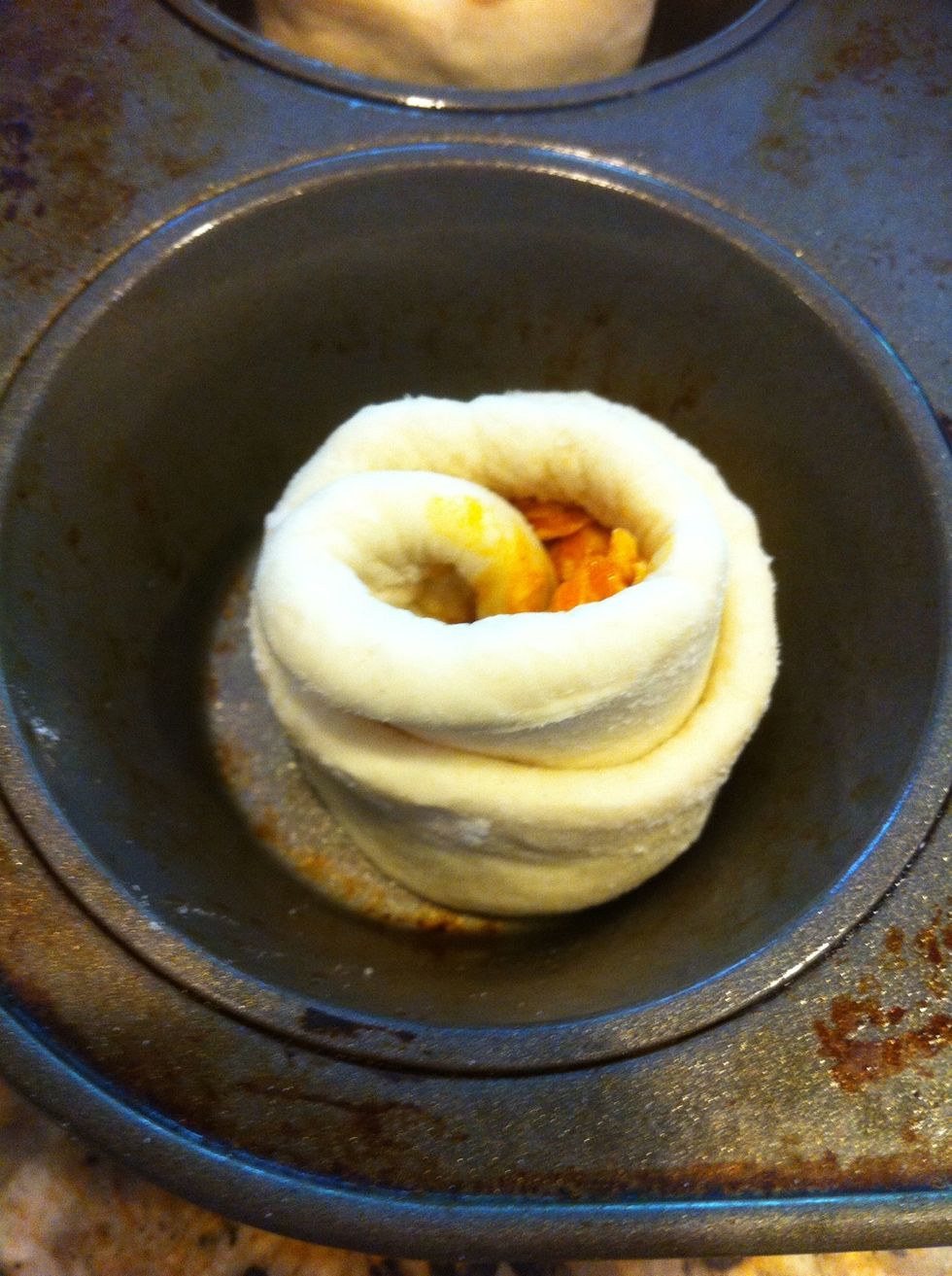 Slice and place in a well oiled muffin tin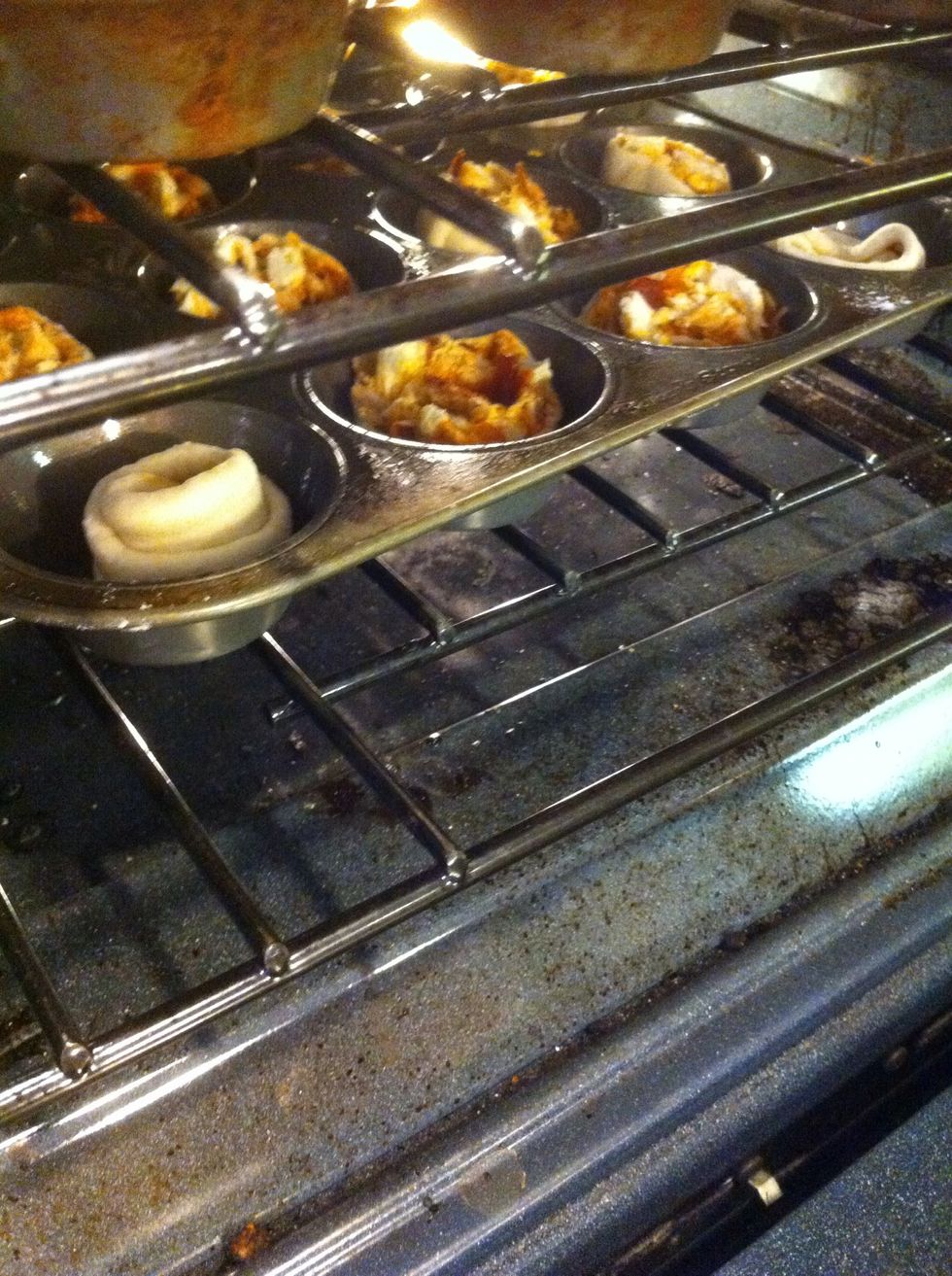 Bake 400•, 15-20 minutes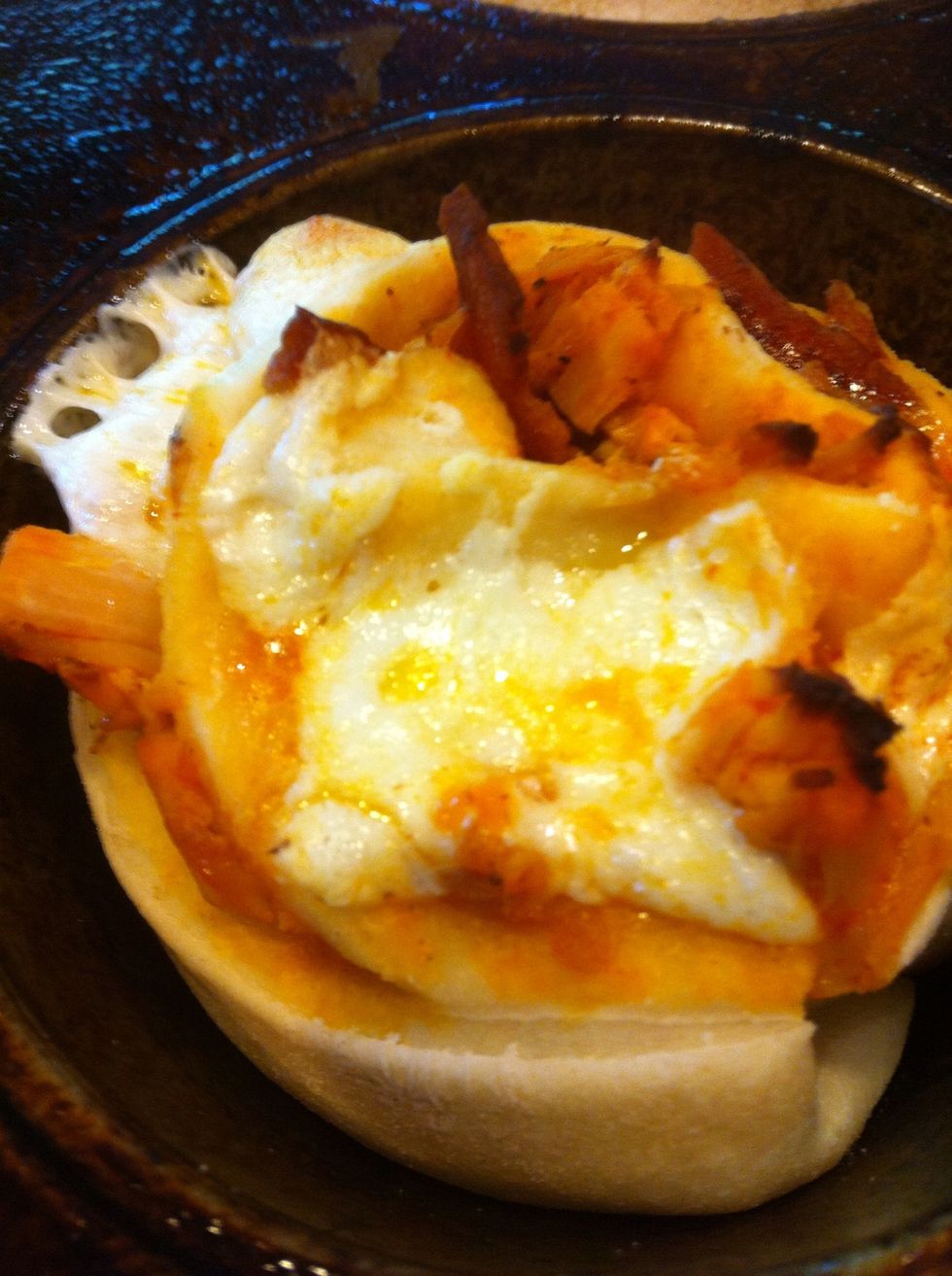 Or until the cheese bubbles and crust is golden. Enjoy!
An onion
Buffalo Sauce
Frozen pizza dough
Rotisserie chicken
Mozzarella
Bacon
Below the Mason Dixon line