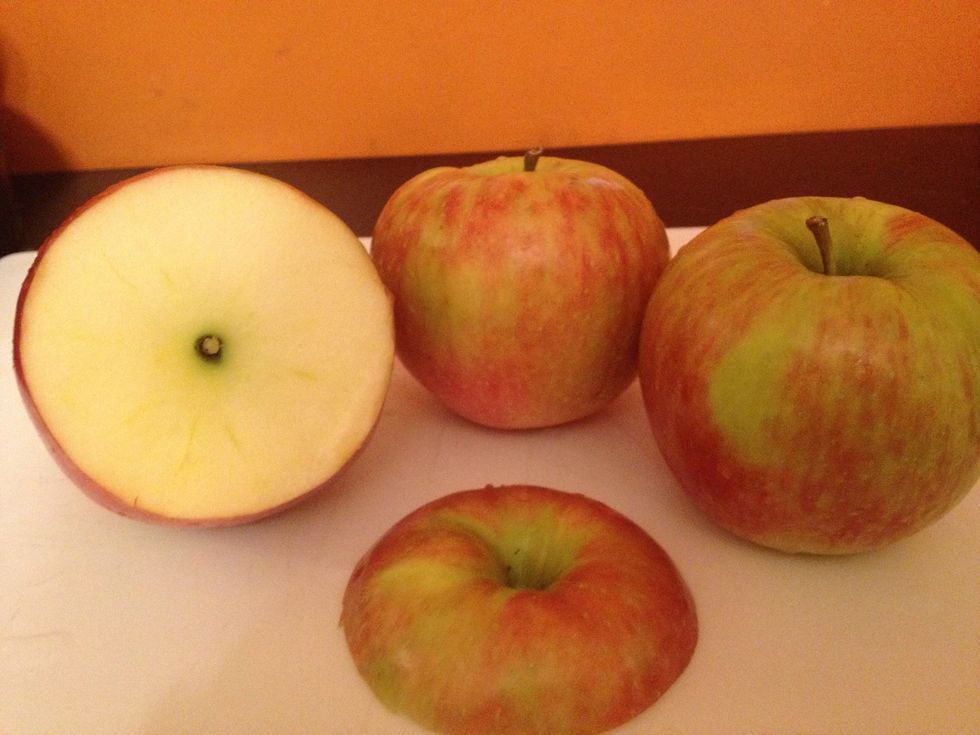 Start by picking out your favorite apples! Slice the top of it off :) i usually eat the top slices!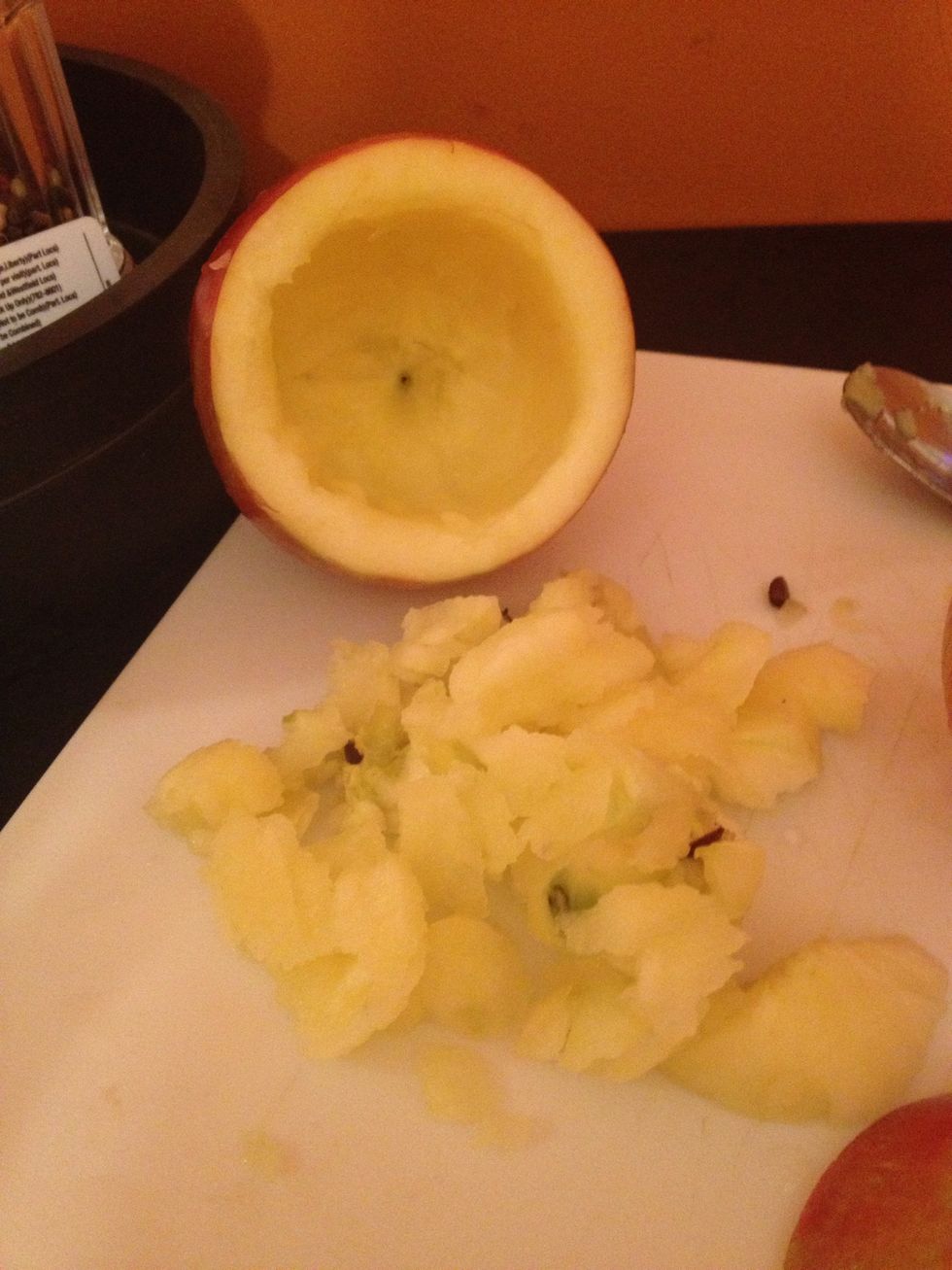 Now gut the centers! I used a spoon. Make sure to discard the core and seeds!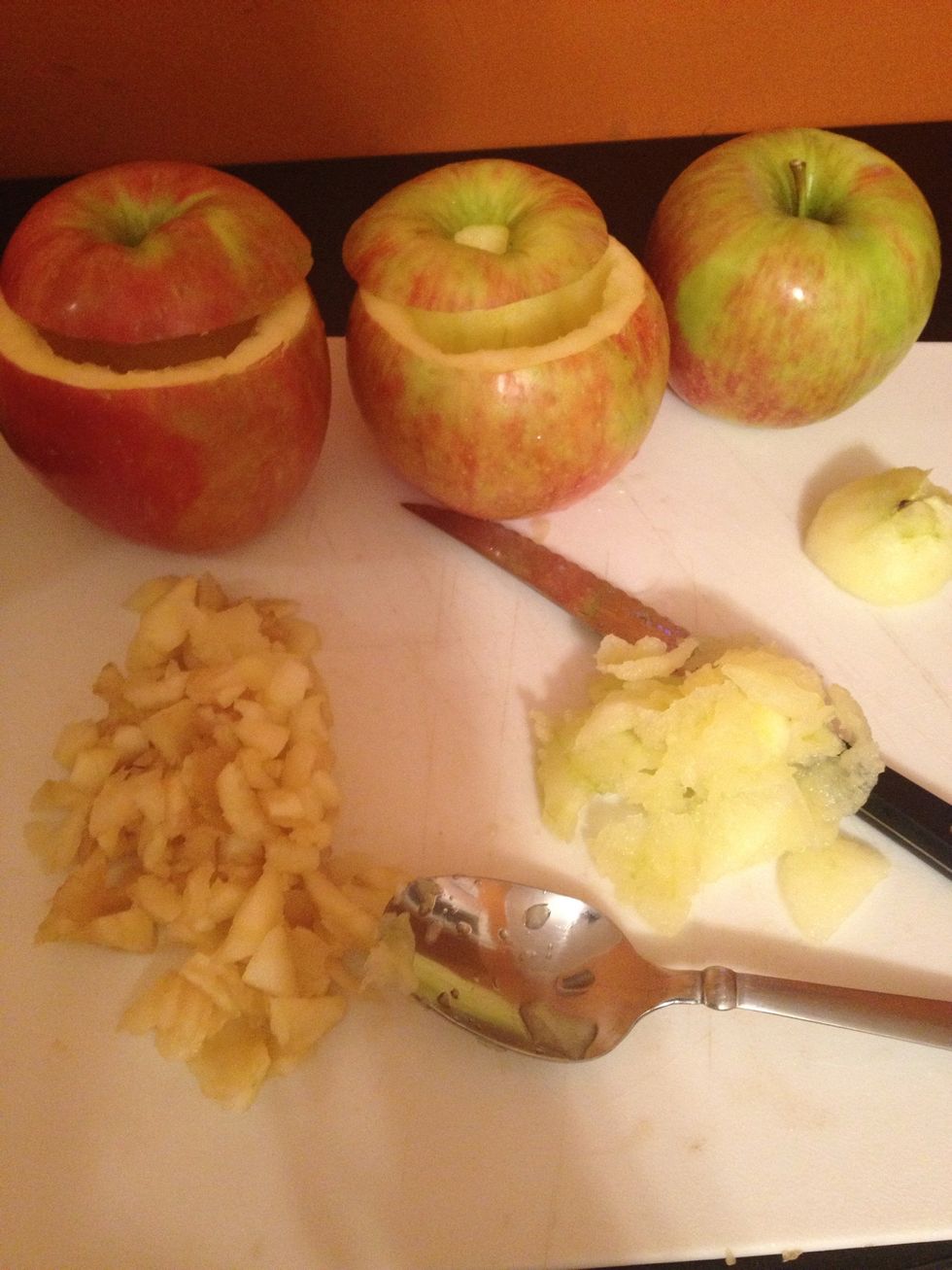 Chop up the apple that you removed from the center.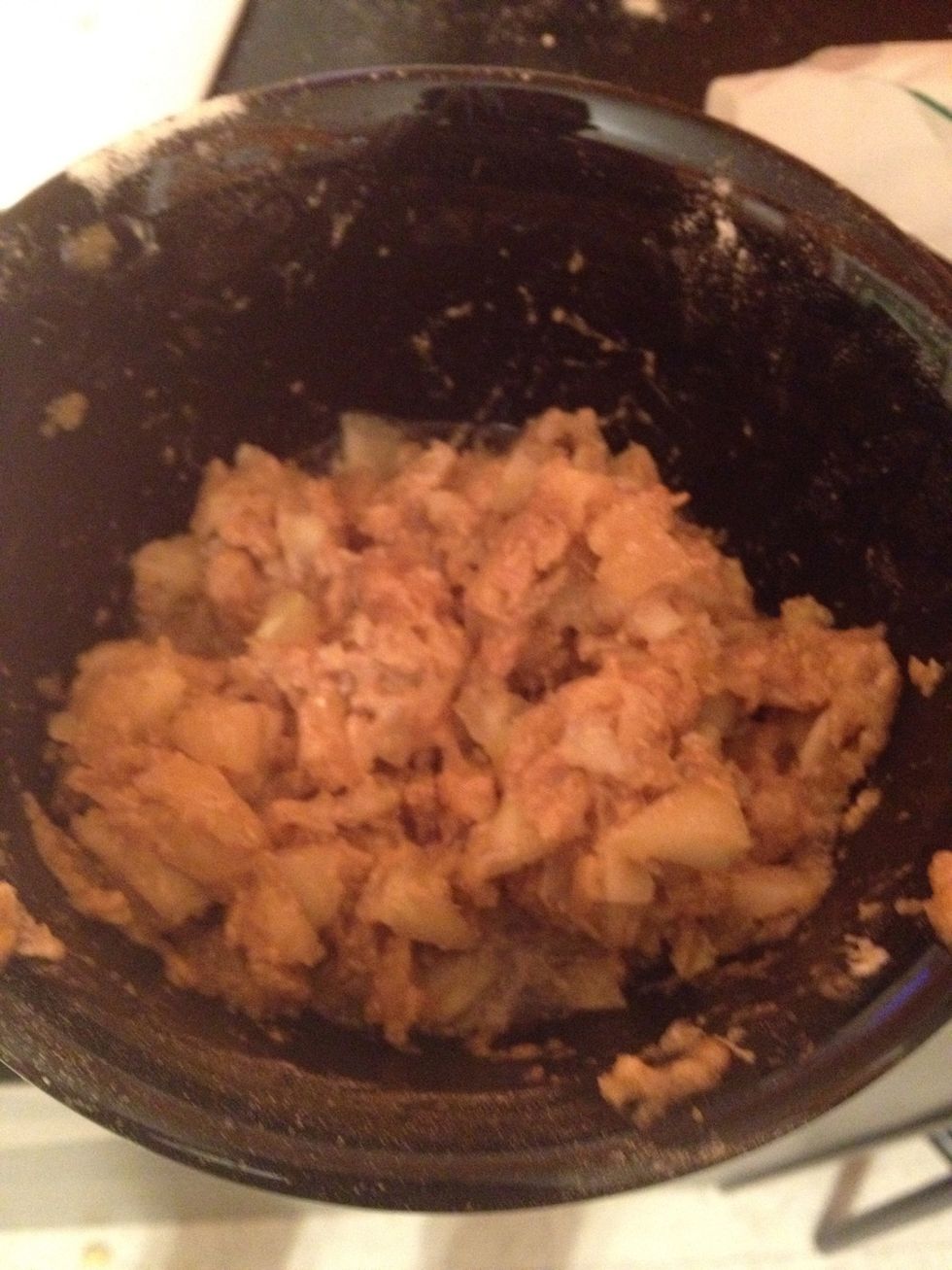 In a small bowl combine a spoonful of butter. Add 3-4 good scoops of sugar (spoon scoops) Add 2-3 scoops of brown sugar Add 1 spoon of cinnamon and oats. Mix and add apple slices.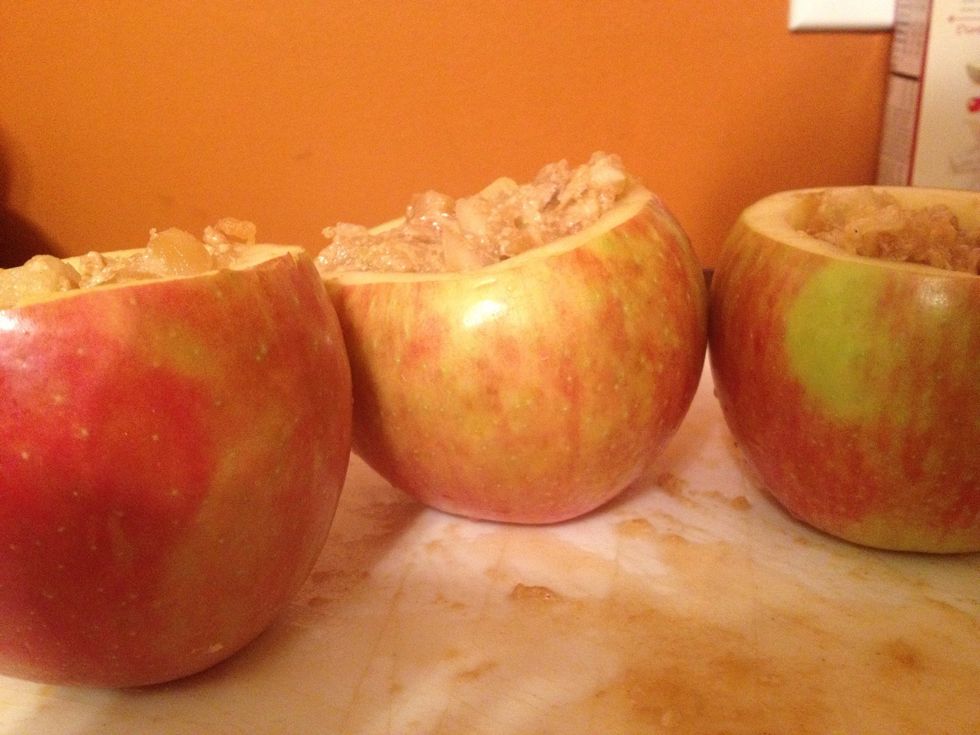 Make sure your mixture is tasty! And then place into apple bowls :)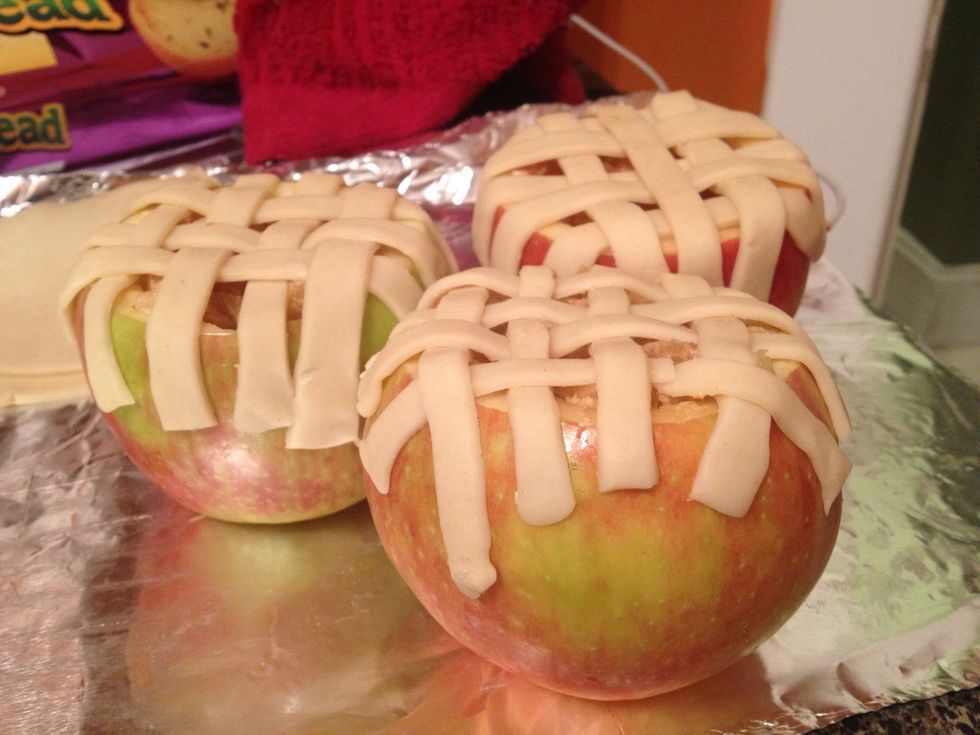 Roll out your pie crust and with a knife or a pizza cutter and make small lines, and basket weave!
I added a little bit of sugar on top, set the oven to 350 and bake for 10-15 mins!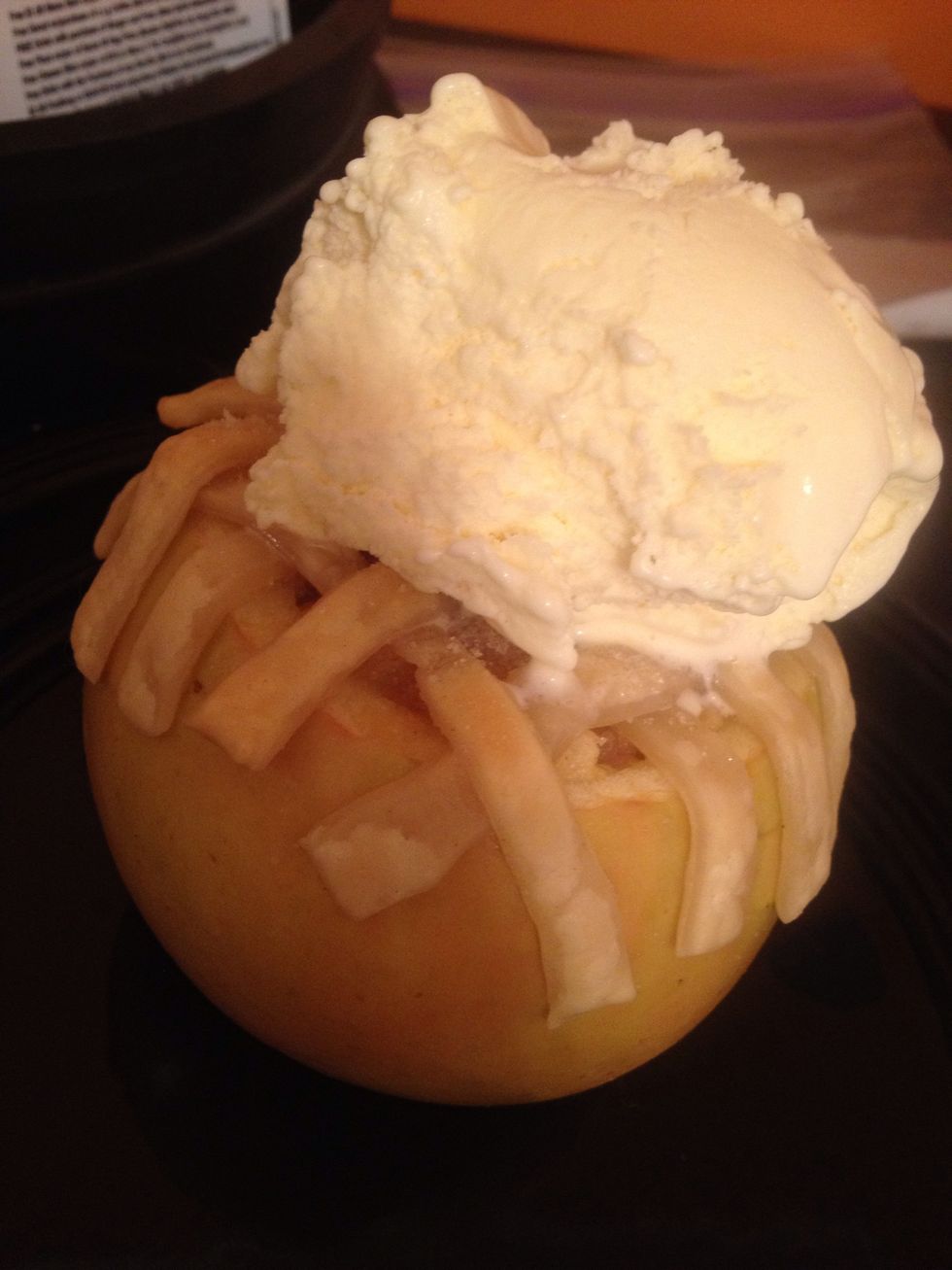 Add vanilla ice cream! And EAT! My boyfriend ate everything but the apple bowl.. My approach, get a piece of the "apple bowl", some ice cream and some of the apple crisp all in one bite! Yummmm!
Enjoy :)
Apples
Pie crust
Sugar
Cinnamon
Brown sugar
Oats
Vanilla Ice Cream
Butter