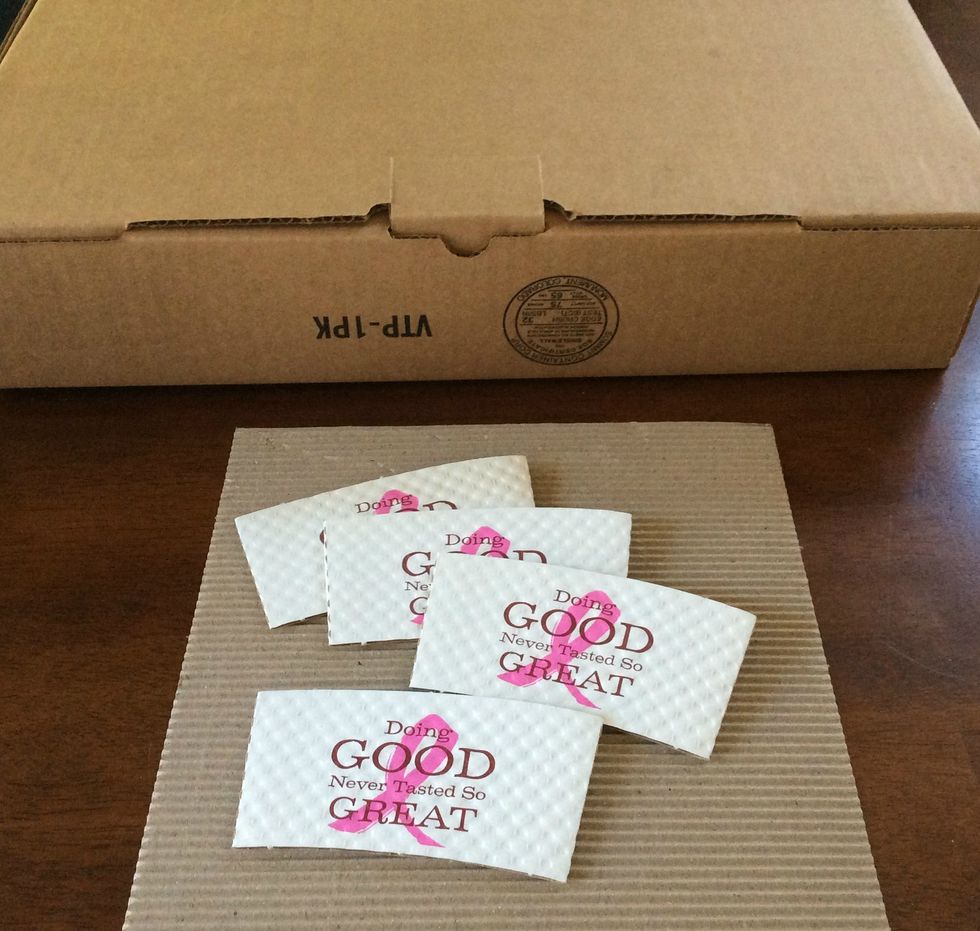 Gather cardboard, coffee sleeves, and corrugated cardboard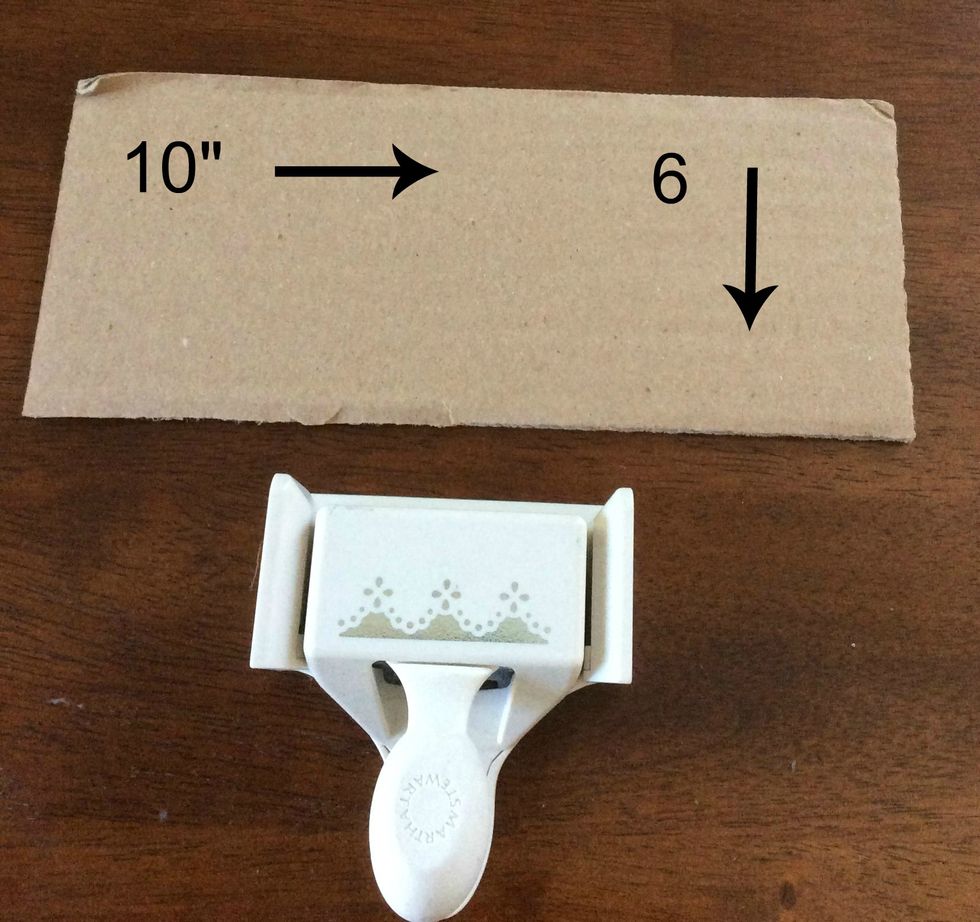 I made my pages 10x6 but you can make as large or small as you like. I also decided to use this border punch for the outside edges, but that is not necessary.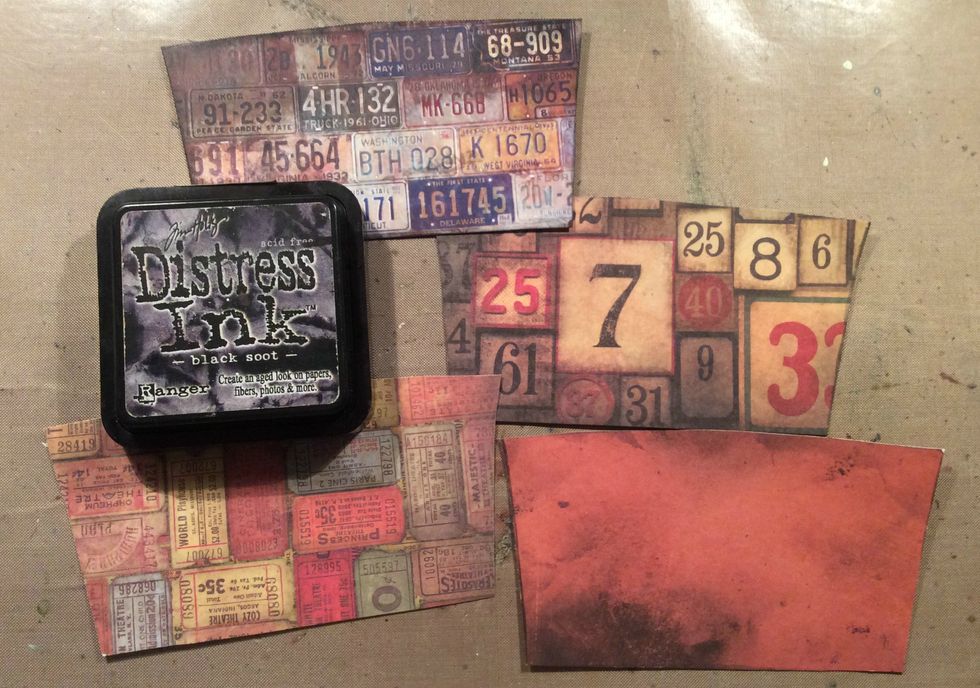 Choose your scrapbook paper and using your coffee sleeve as a template cut your paper and adhere to coffee sleeve. Distress all edges with Black Distress Ink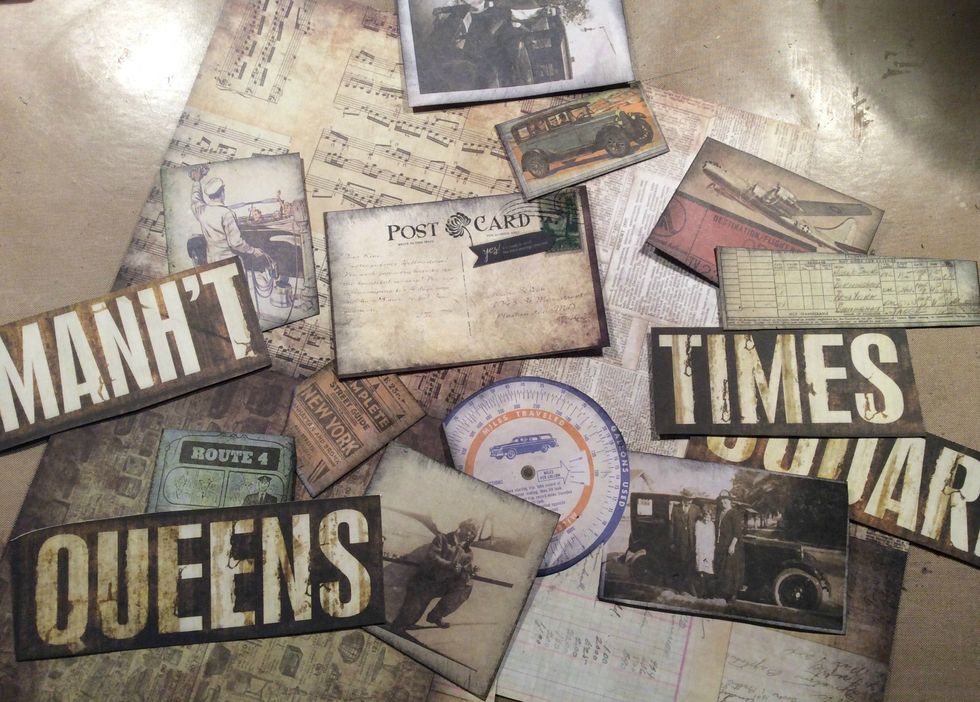 Gather your ephemera that you would like to utilize in your mini album.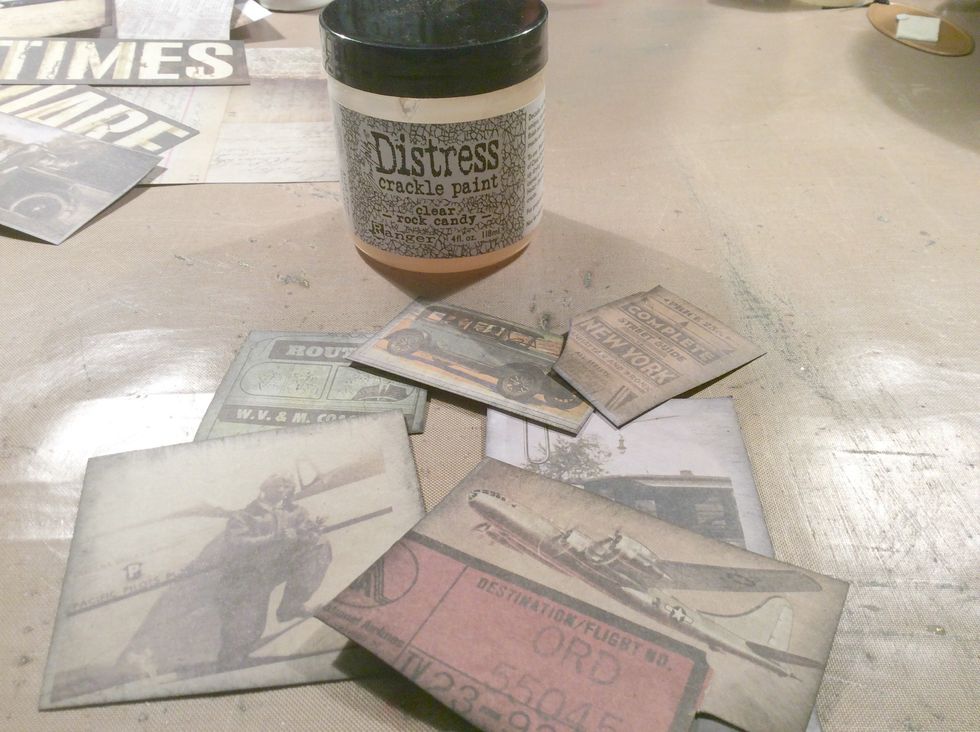 I chose some of the items and gave them a nice coat of Rock Candy Distress Crackle Paint. Allow to dry completely. This will curl up a bit, but once dried just flatten out to adhere to your project.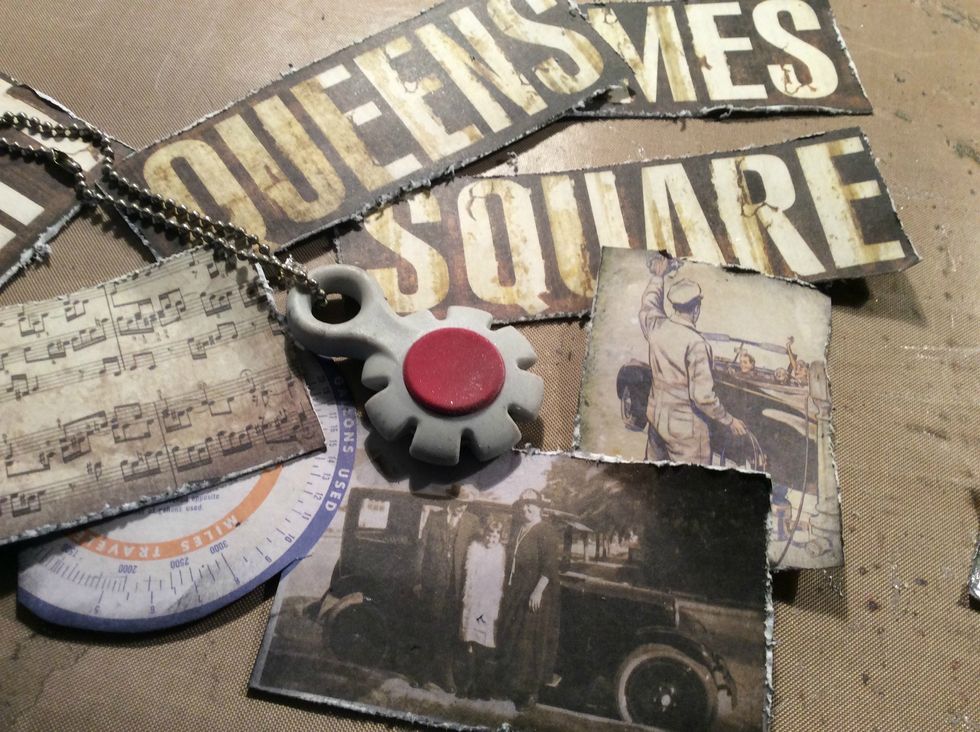 I wanted some of my ephemera with distressed edges instead of the crackle paint. I like the mix and match of items being altered on a project. It provides more interest.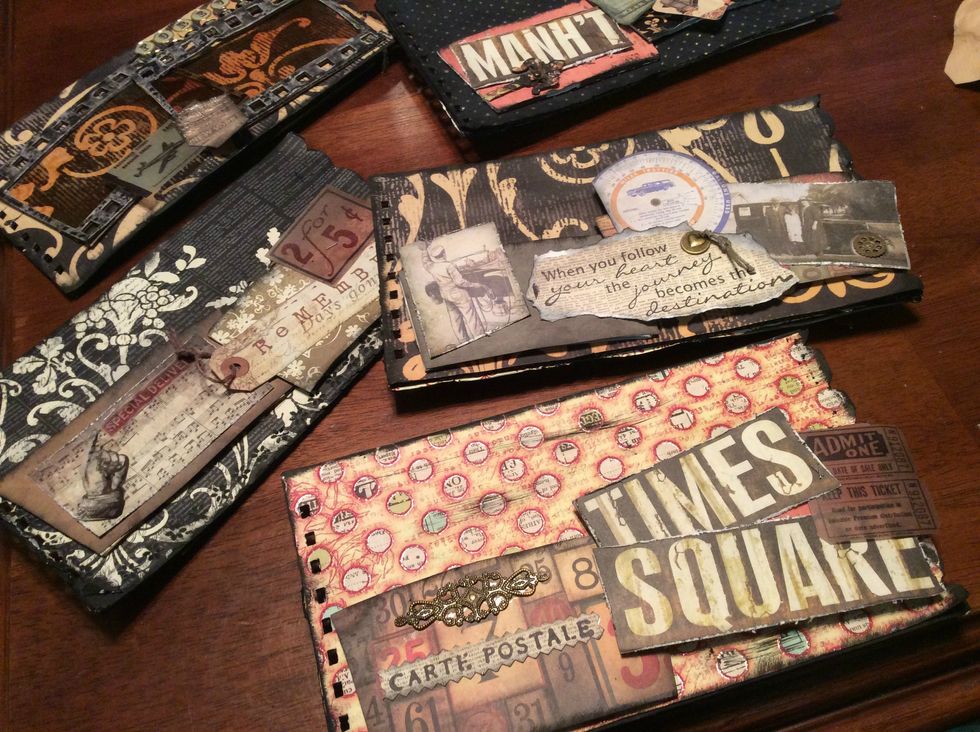 Cover your cardboard pages with chosen paper and adhere your coffee sleeves. Apply Black Distress Ink to the edges of your pages. Start adding your ephemera and embellishments.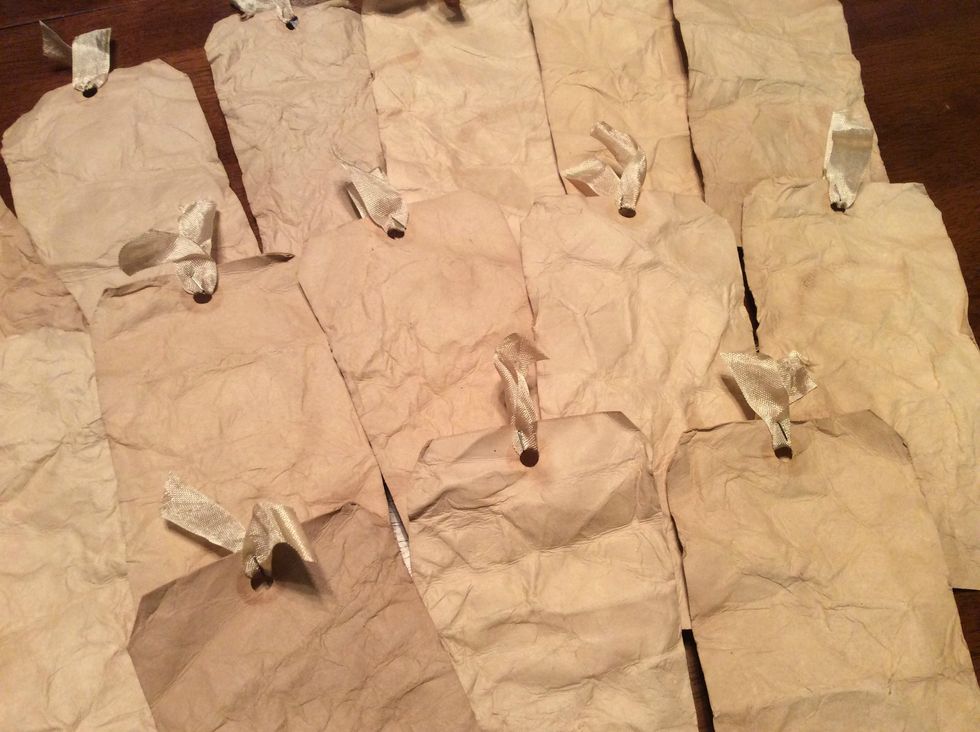 For my photo mats I used my tea stained manila tags. I also used the stain on my seam binding. The tutorial for this technique is here: https://snapguide.com/guides/make-grungy-tea-stained-tags/.....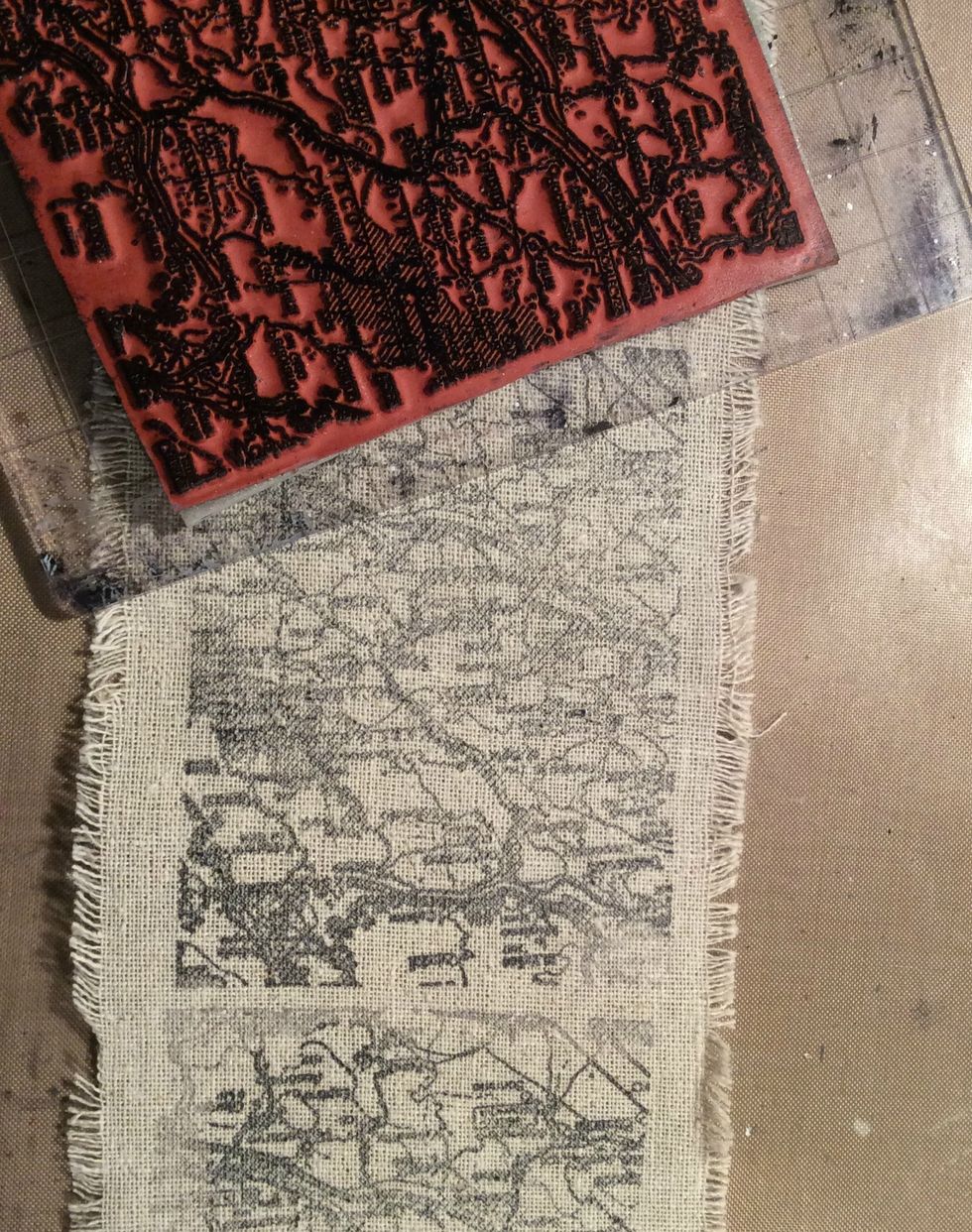 Using Black Stazon I stamped my image on 2" wide piece of muslin and then ripped it in long strips to tie to the binding of my album.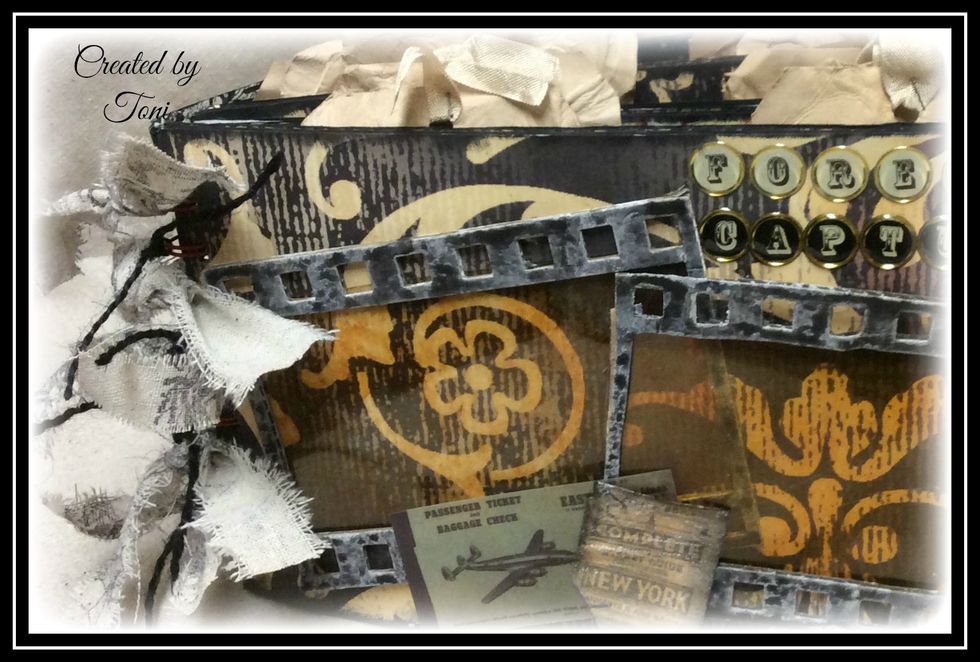 Zutter Bind It All was used to hold this album together, but you could also simply, punch holes on the side and run ribbon, twine, string or use a large jump ring.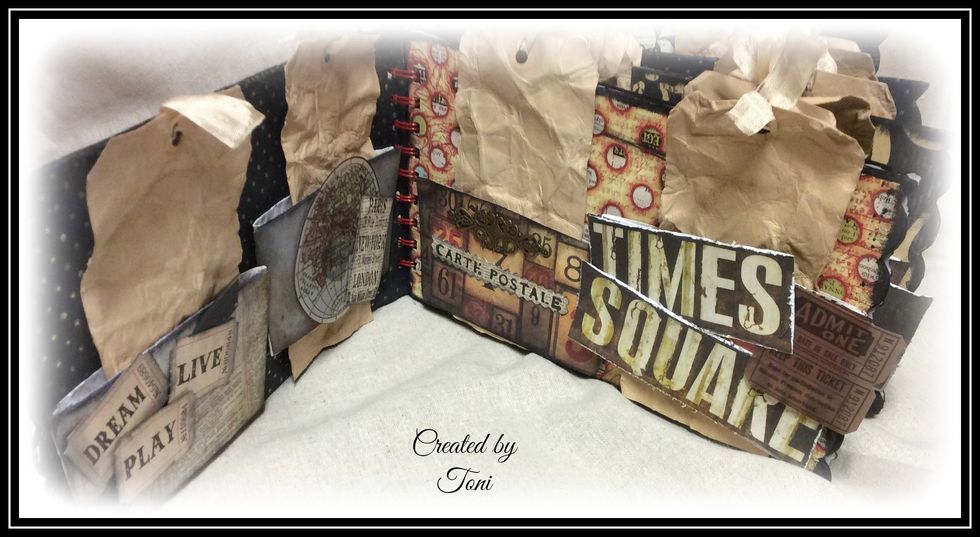 The tags fit perfectly in the coffee sleeves. Have fun layering your ephemera and embellishments.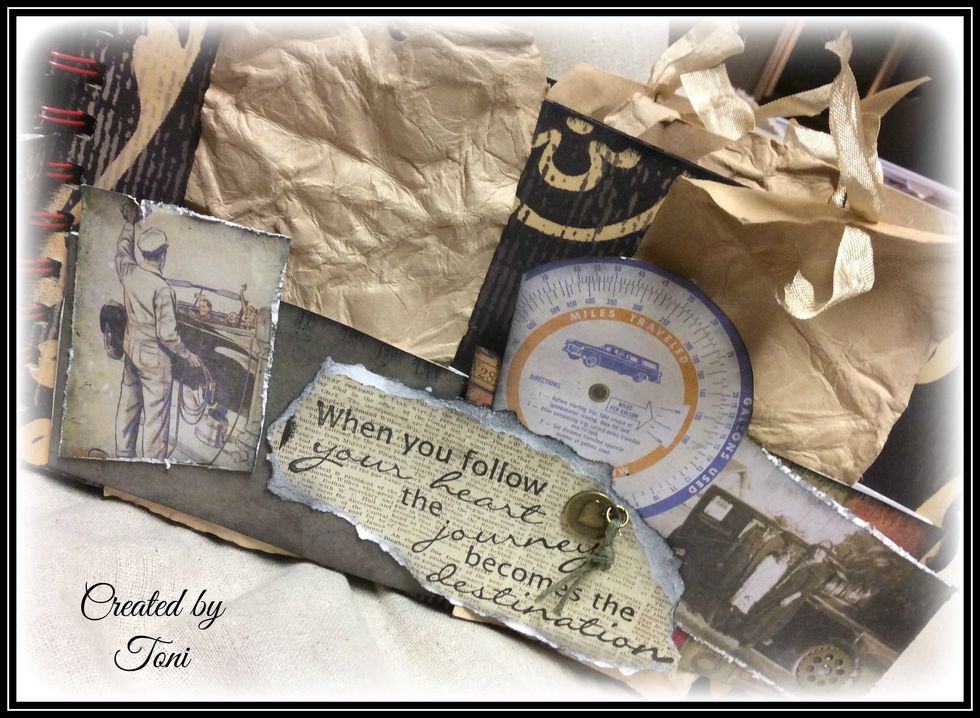 I love how old the tags look and once they have been completely dried they are so strong and hold up to the album wonderfully.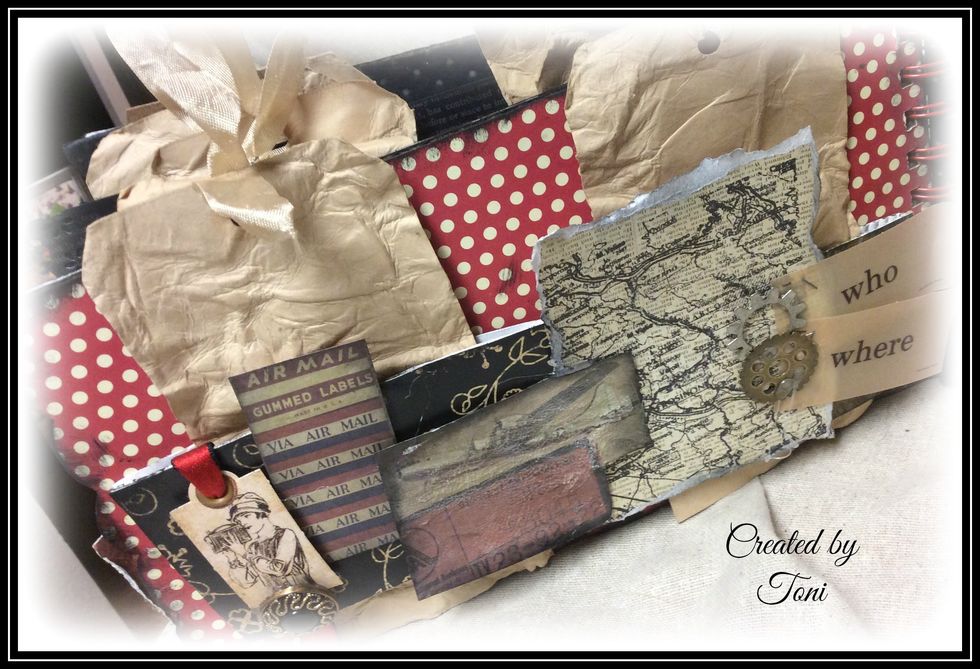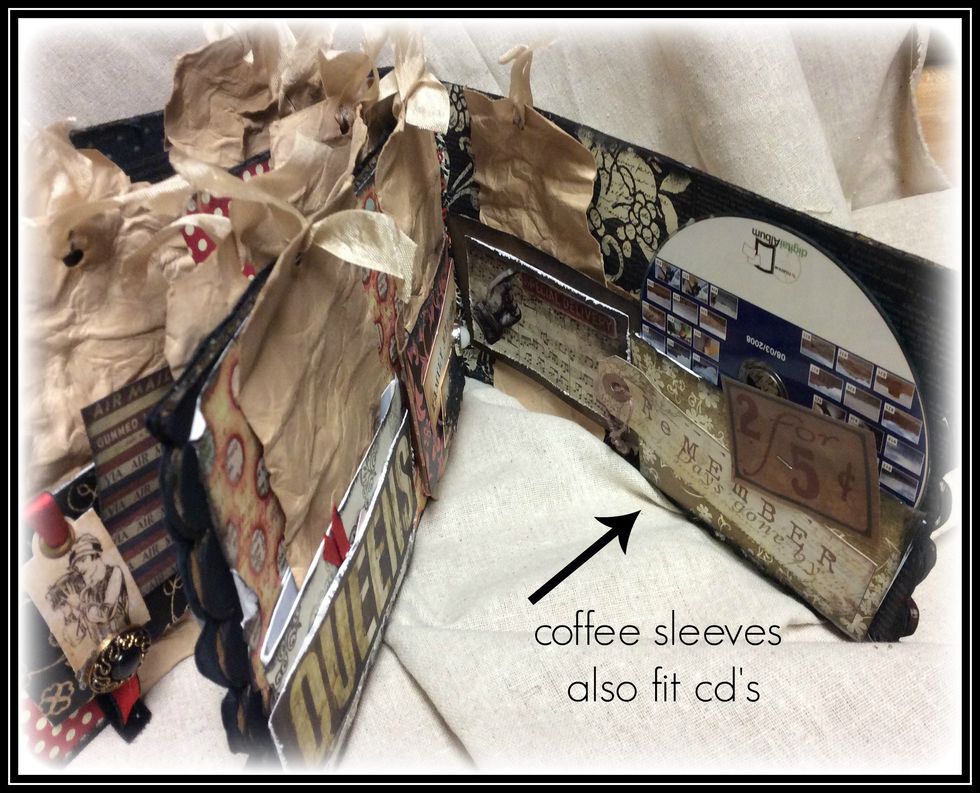 The coffee sleeve will hold cd's also, so I made a cd with all the photos for record keeping. This album would be fun to make to hold all your favorite cd music.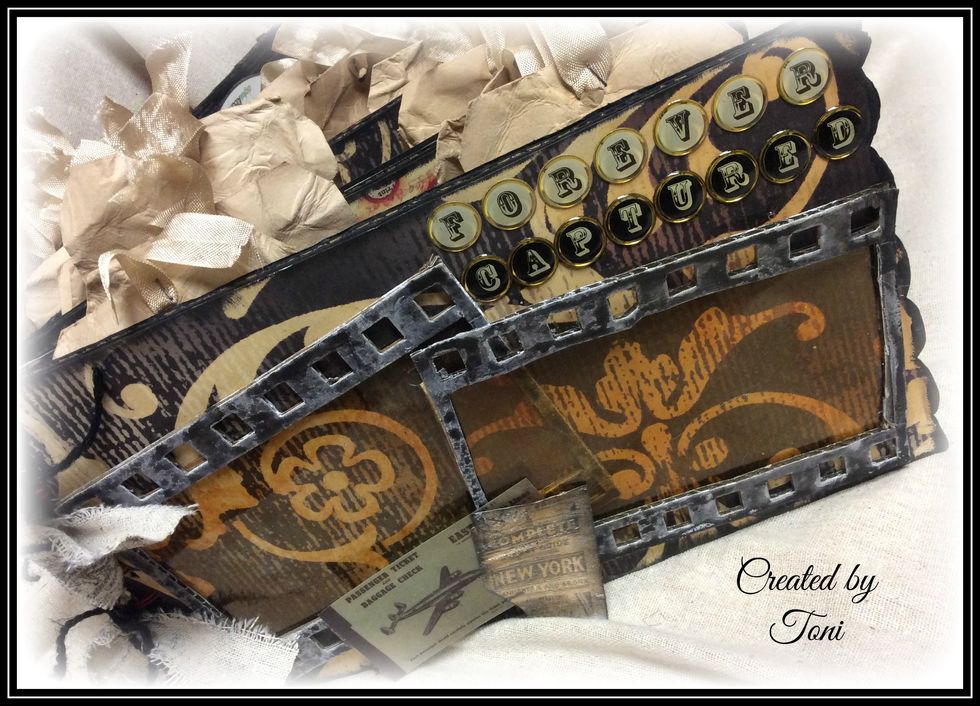 The filmstrips were cut from cardboard and then painted black, rubbed off a bit. Acetate was colored with Ginger Alcohol Ink and adhered to the back of the filmstrip dies.
Cardboard
Coffee Sleeves
Adhesive
Scissors
Border Punch
Manila Tags
Tea Stain
Seam Binding
Asst. Scrapbook Paper
Asst. Embellishments
Asst. Ephemera
Zutter Bind It All
Toni Burks-Grijalva
♥ getting messy with my inks & paints. I hope I can provide some fun tutorials for your creative journey. Visit my blog @http://www.toni-burks.blogspot.com/
Rancho Cucamonga, California