This is my version of minestrone soup. I make it little more stew caind of it.
18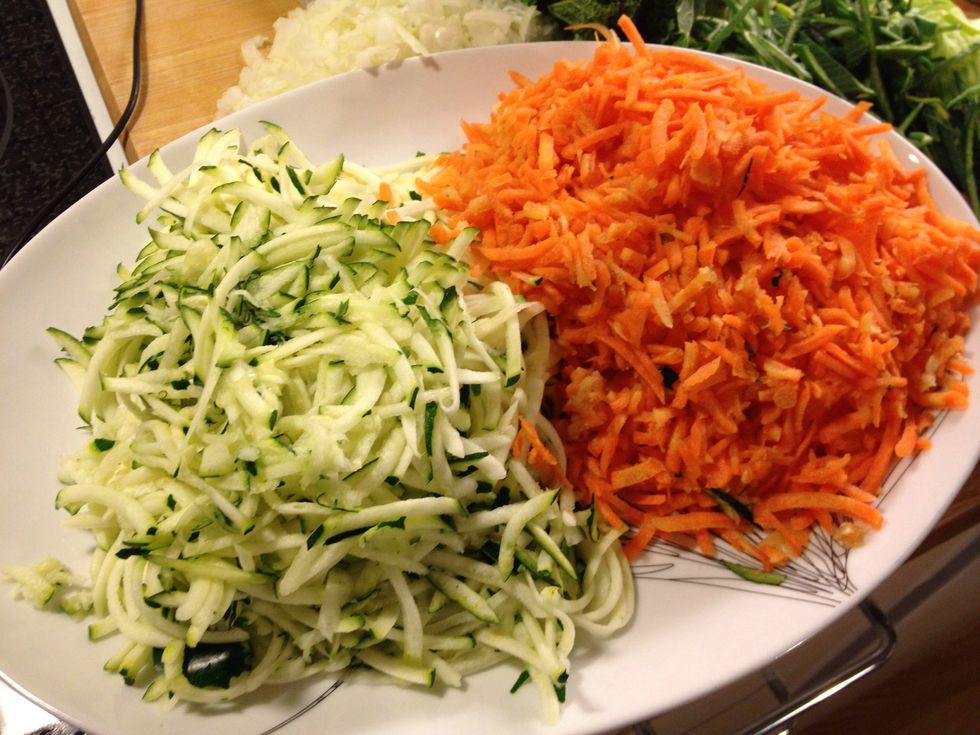 Grate the carrots and zucciniz
Chop all vegetables like so. You can chop what ever shape you like but not too big or small size.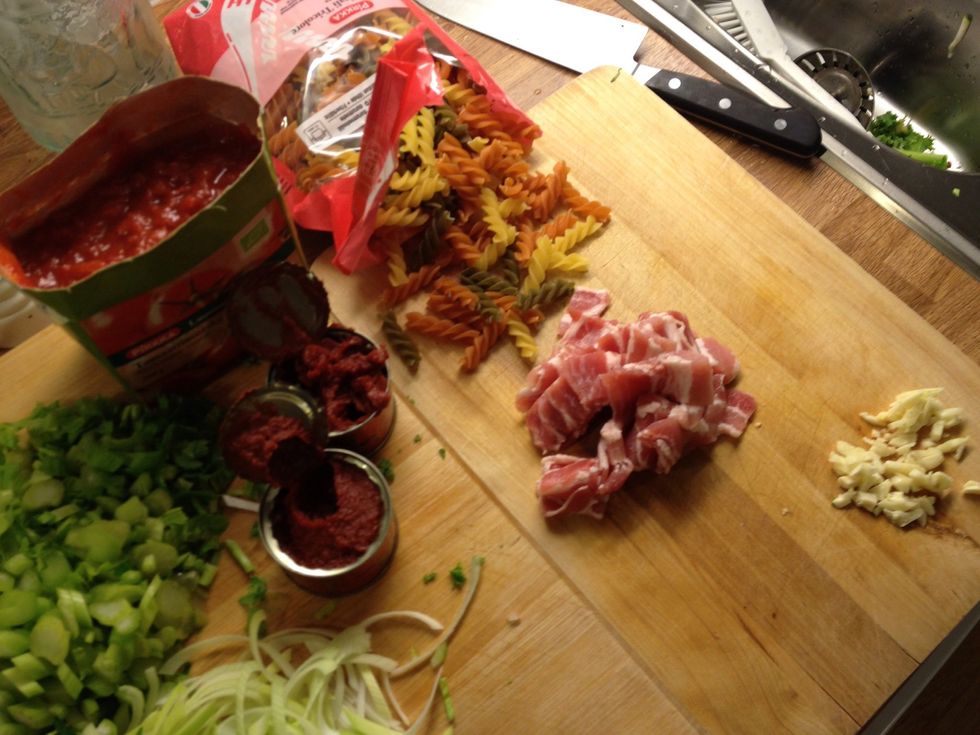 Also cut the bacon.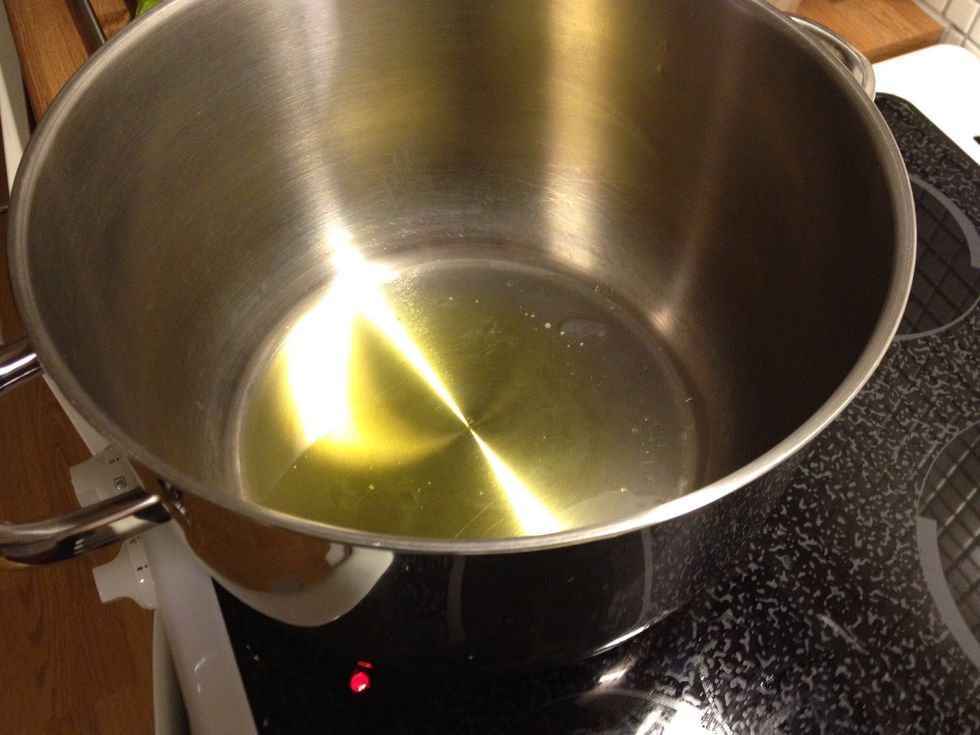 Warm the olive oil.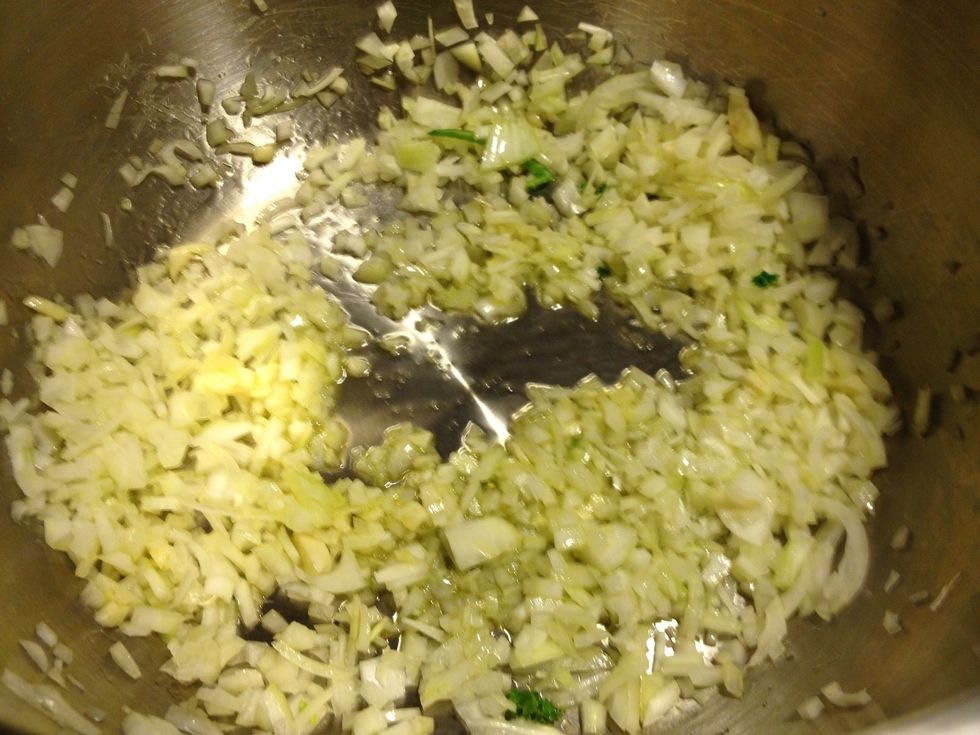 Add onions and garlic.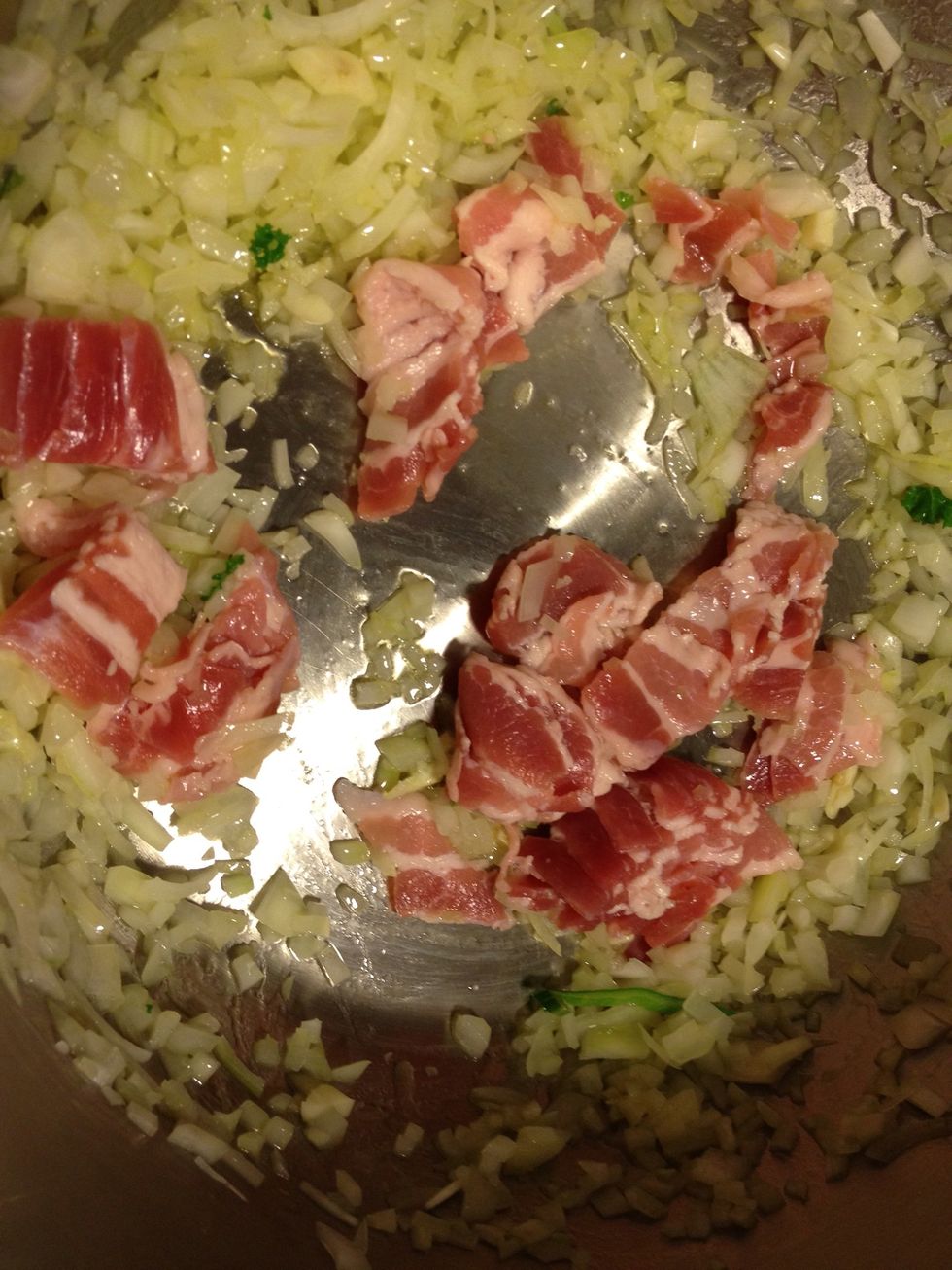 Fry the onions to medium head and add bacon.
Next and the tomato pure and let it cook about 1 min.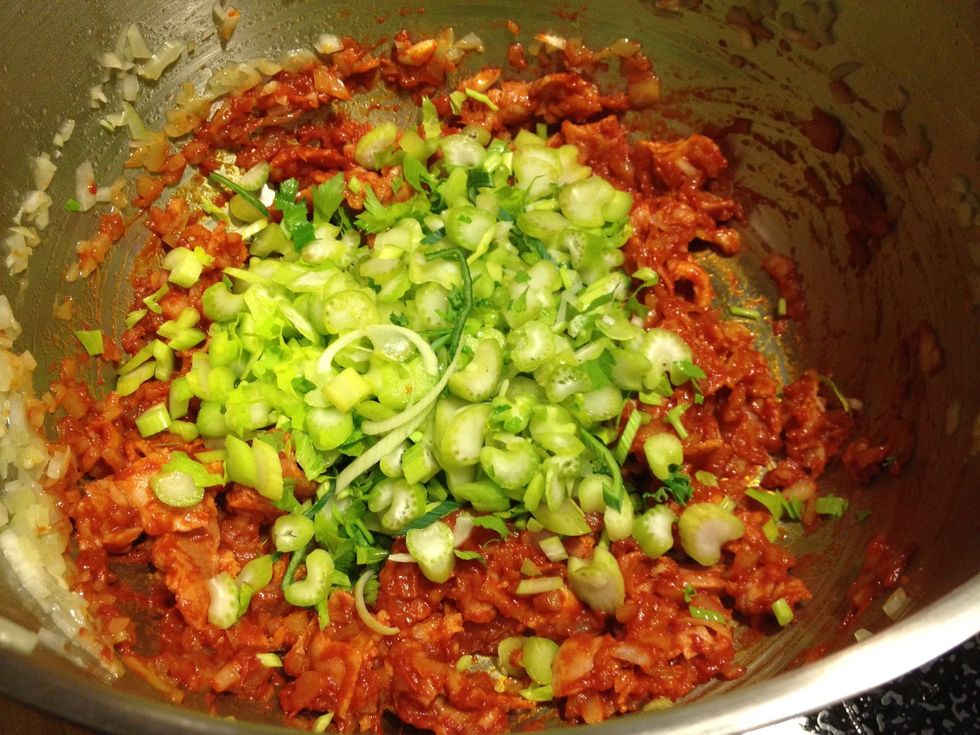 Add the cellery.
Add now the carrots and zucchini.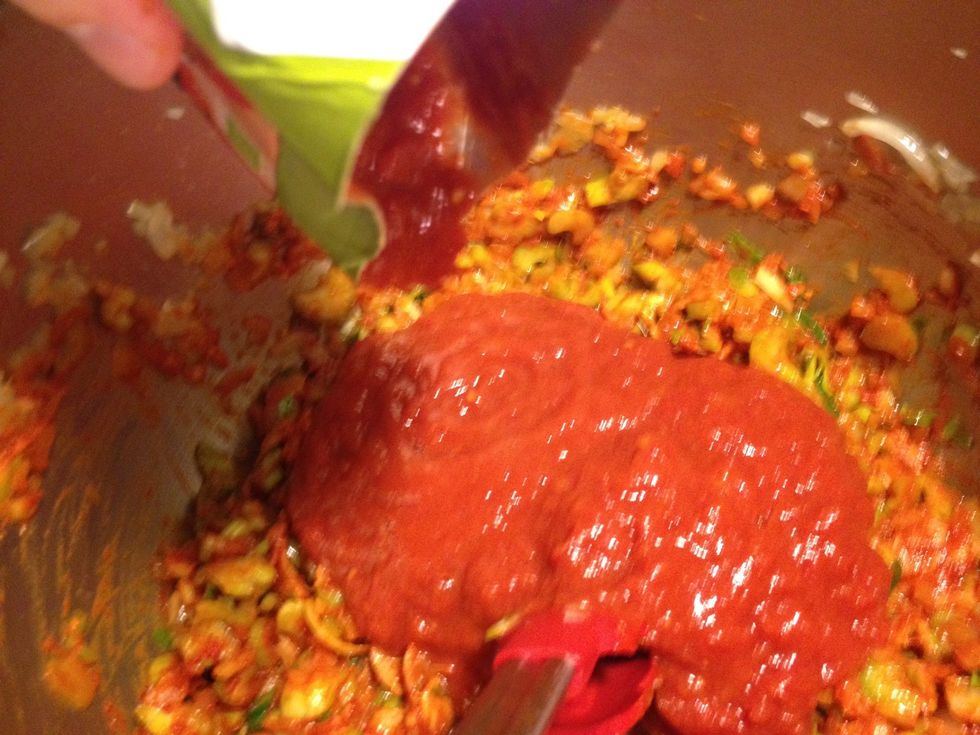 Pour the tomato pure.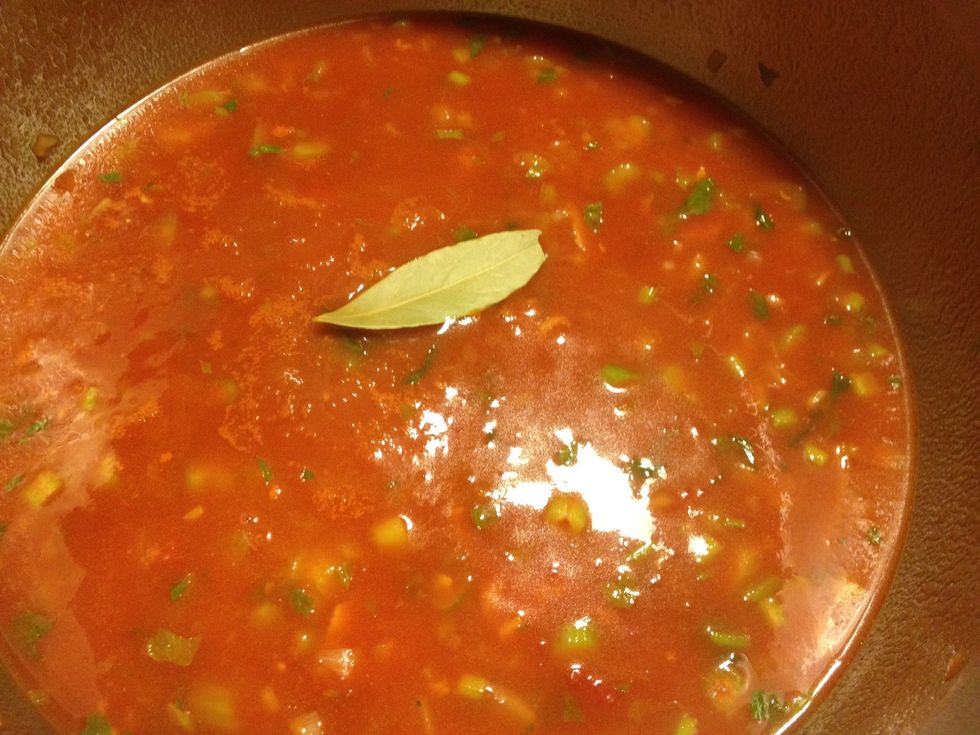 Add hot water and leek. Let it cook 40min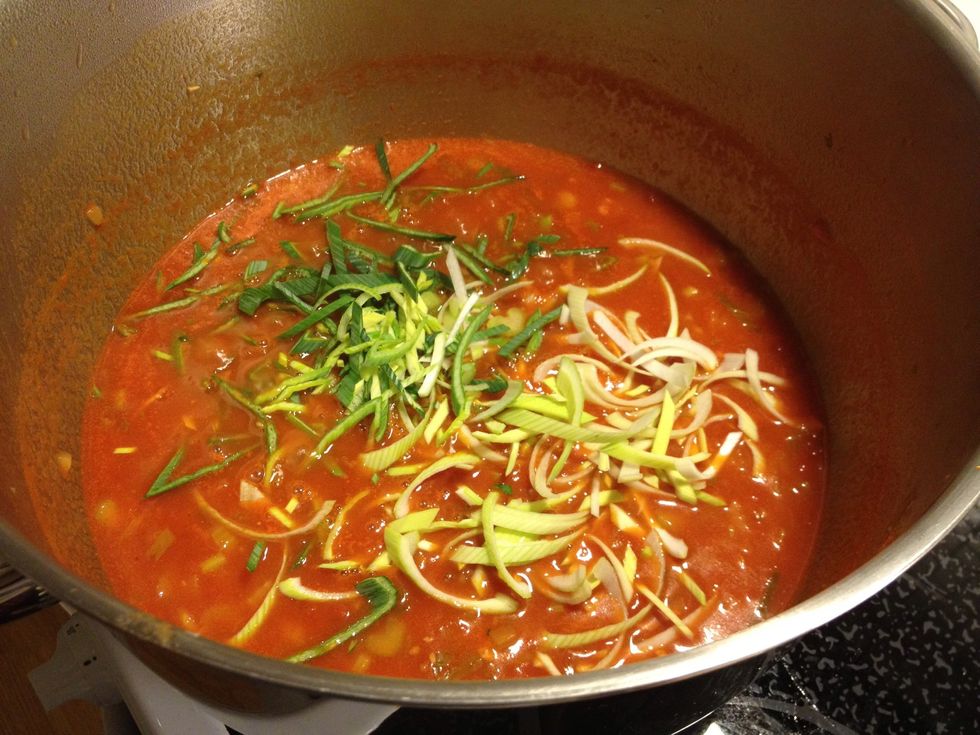 Add the leeks and let it cook about 20 min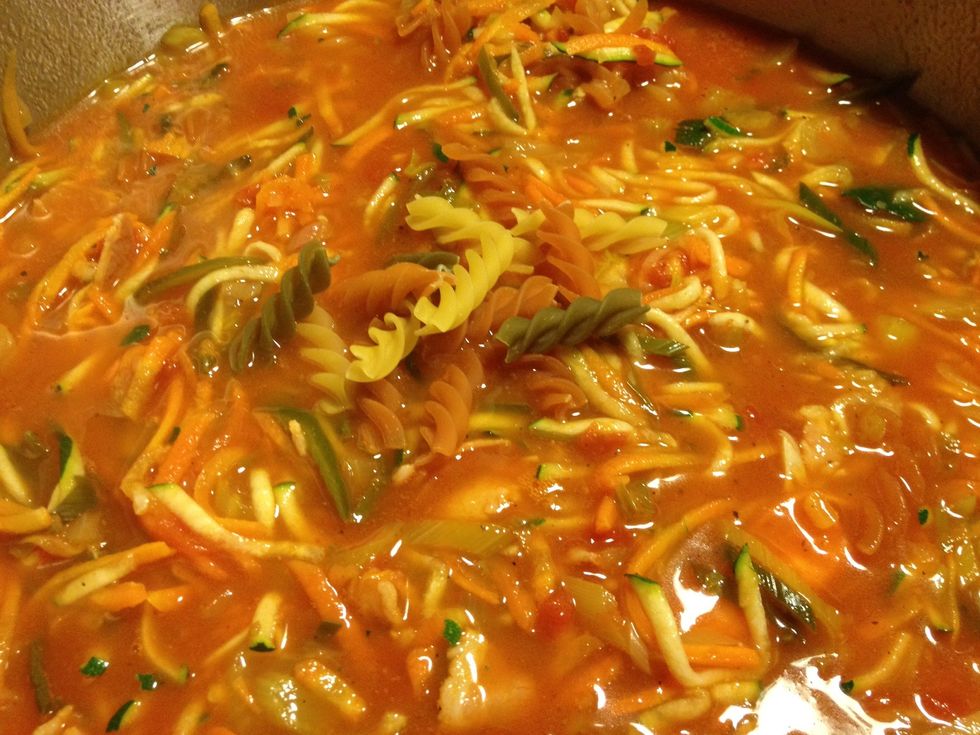 Add more water and the pasta and mix it. Let it cook about 15min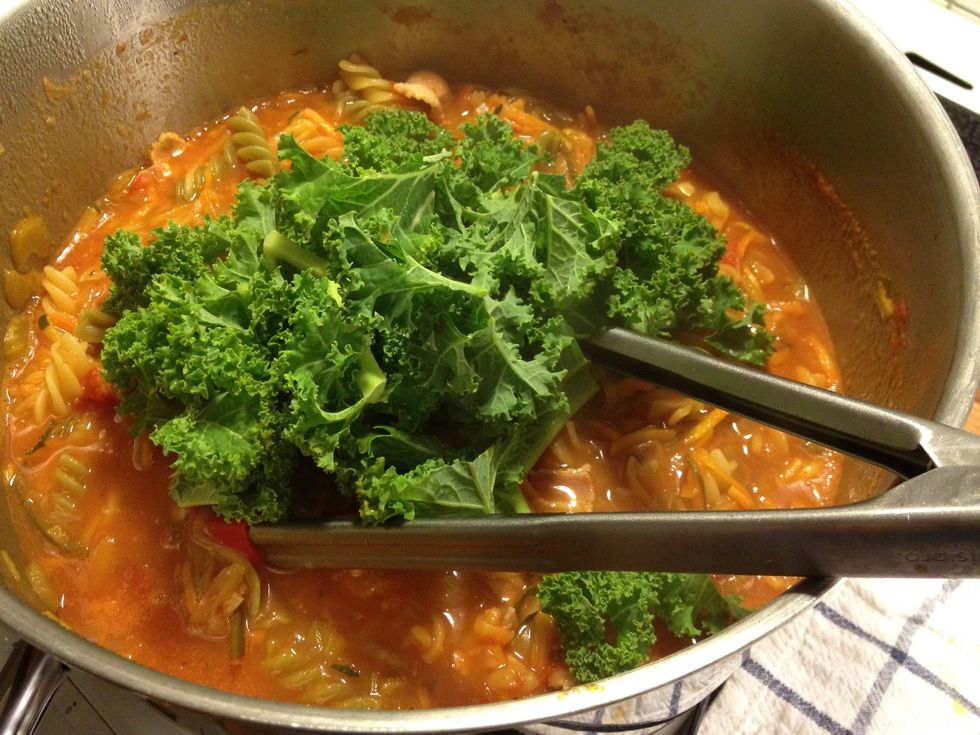 Finaly add kale.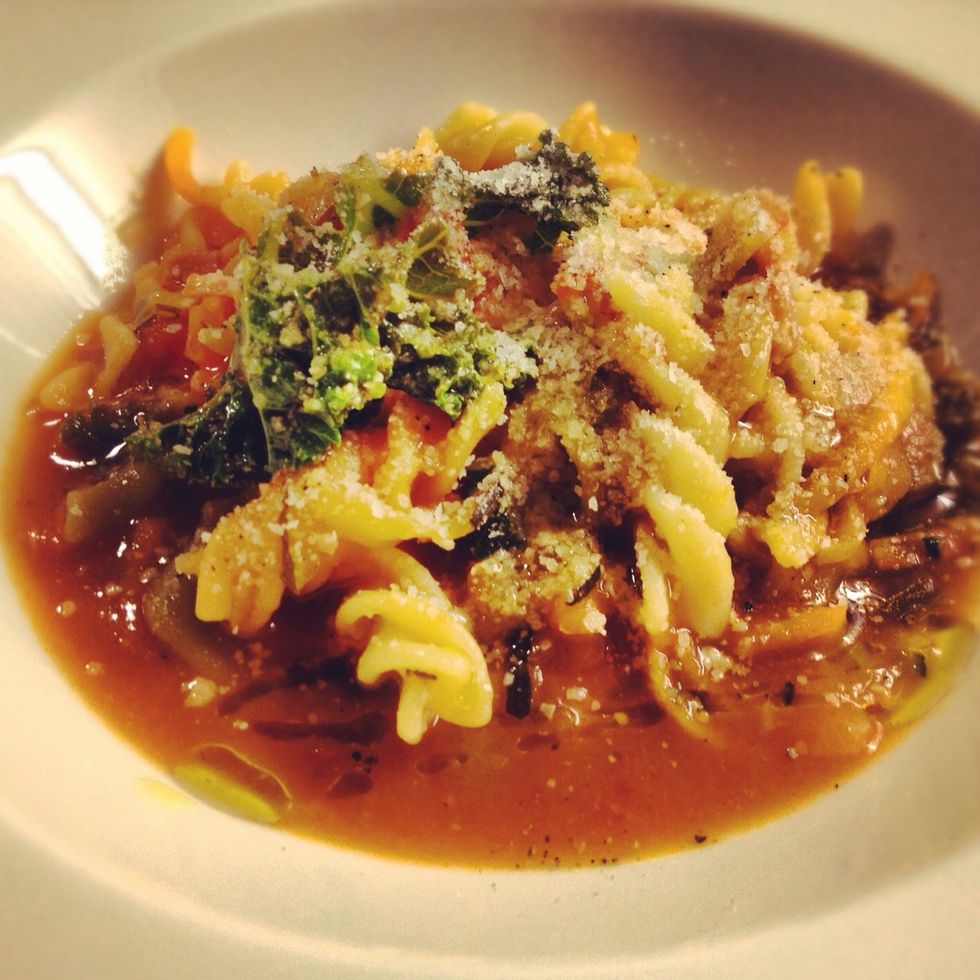 Serve with olive oil pepper and touch of parmesan.
Celery
Onion
Garlic
Carrots
Zucchini
Tomato pure
Tomato pase
Bacon
Olive oil
Leek
White Wine vinegar
Pasta
Kale