How to make minestrone soup like my nana used to make
Minestrone is one of the cornerstones of Italian cuisine and my Sicilian grandmother taught me how to make this version. This hearty, flavorful soup is so easy and oh so delicious!
205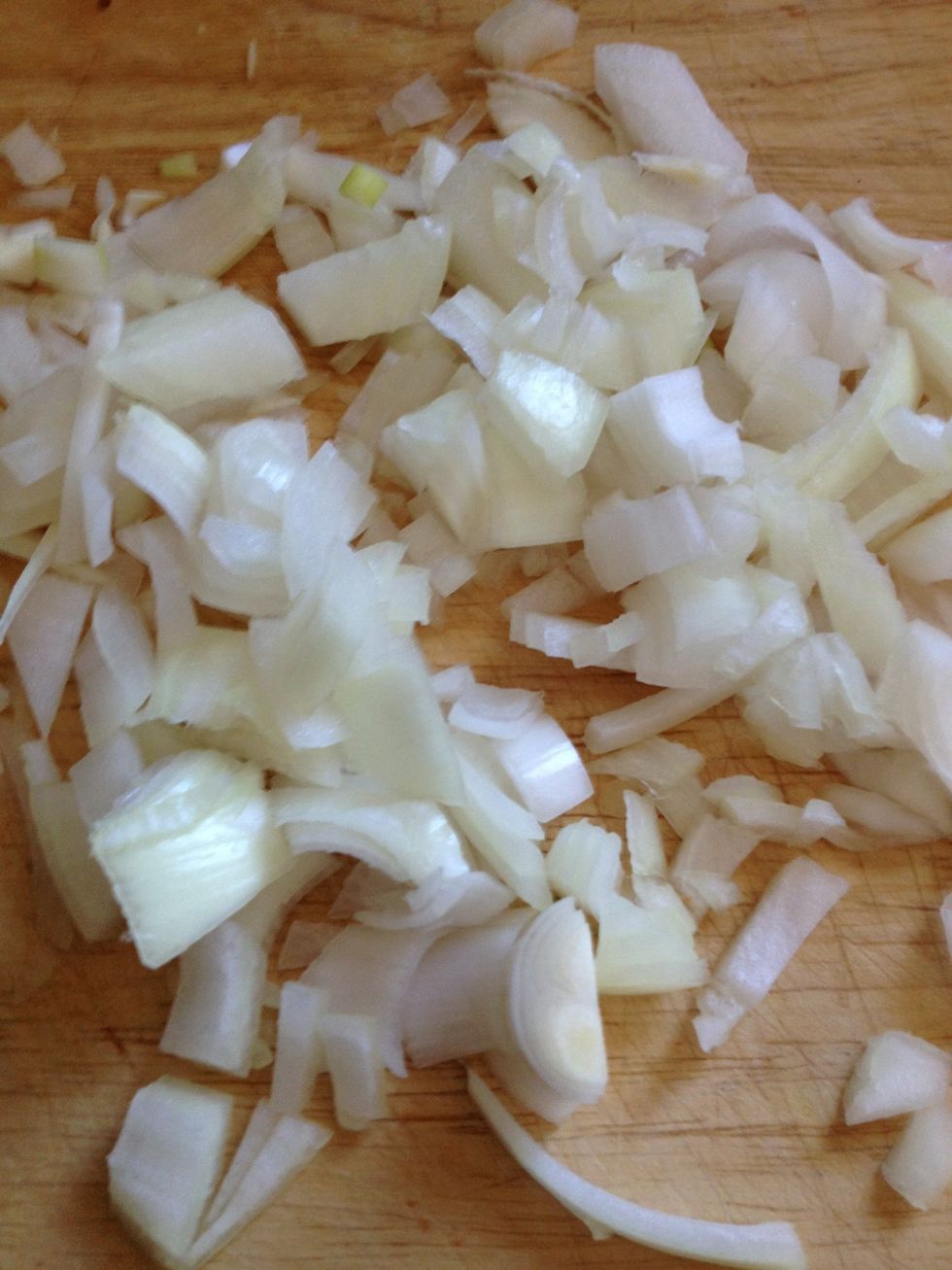 Chop up an onion.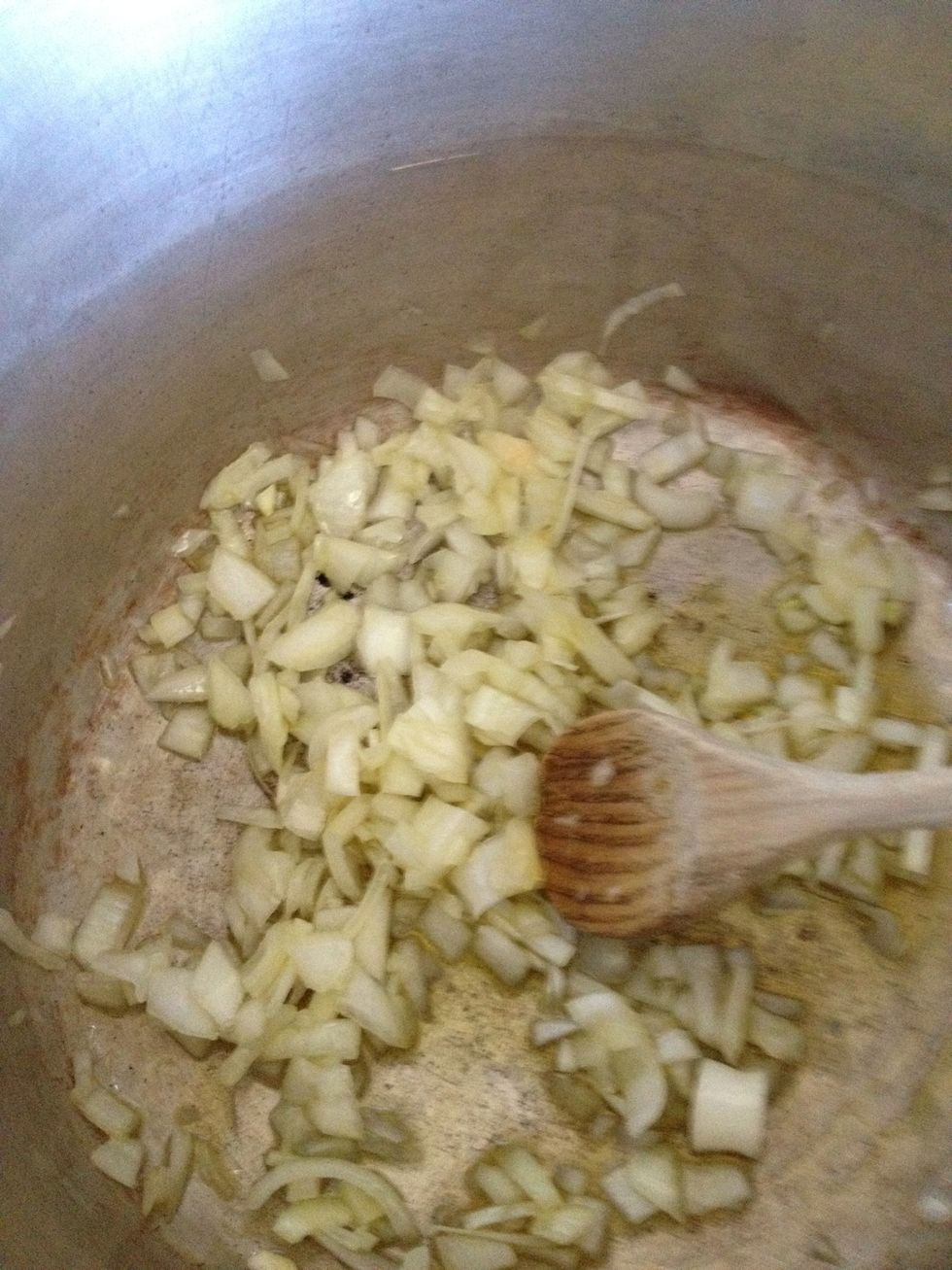 Add it to the olive oil covering the bottom of your pot and sauté until translucent.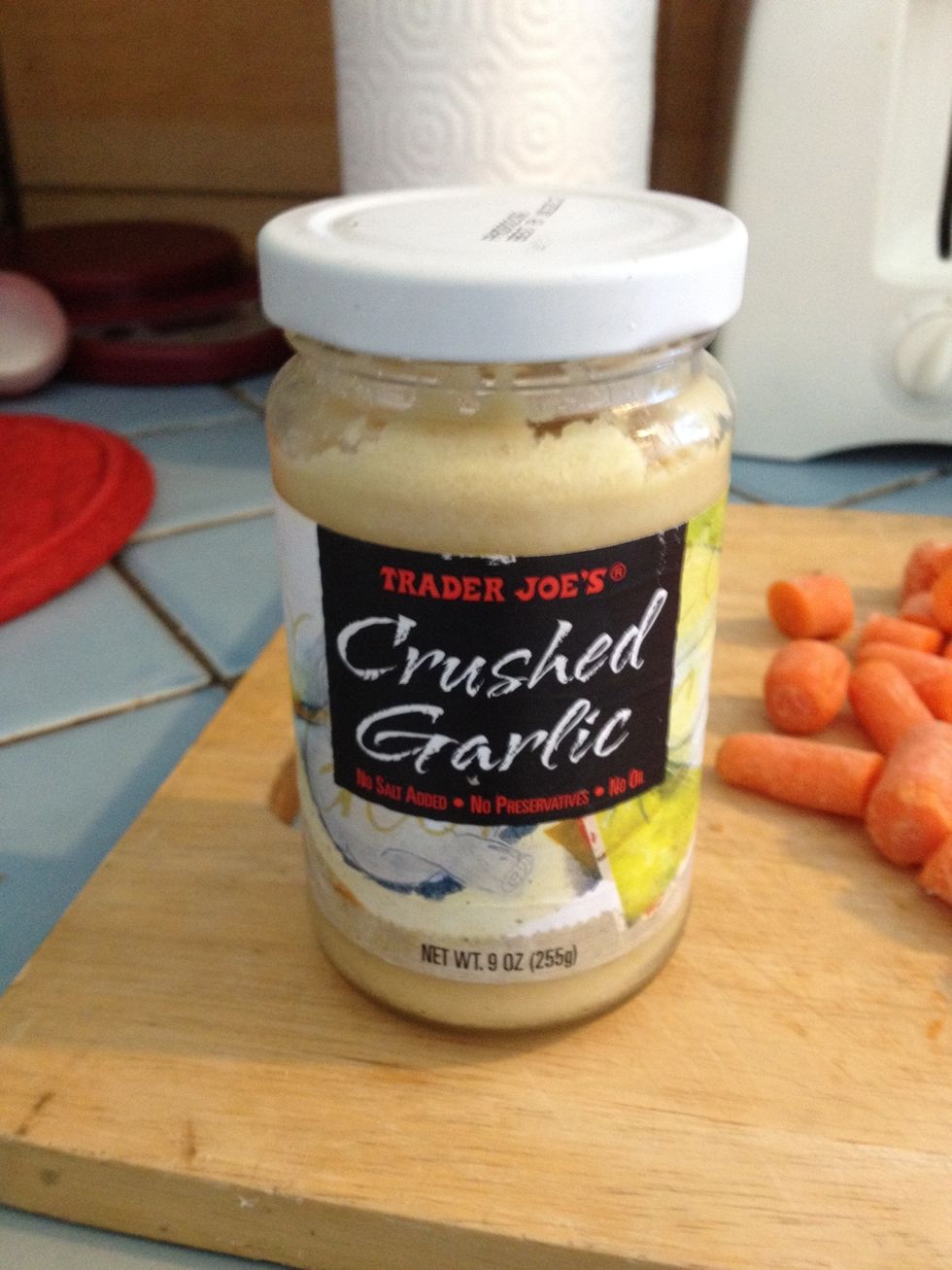 Add crushed garlic or fresh chopped garlic to the pot.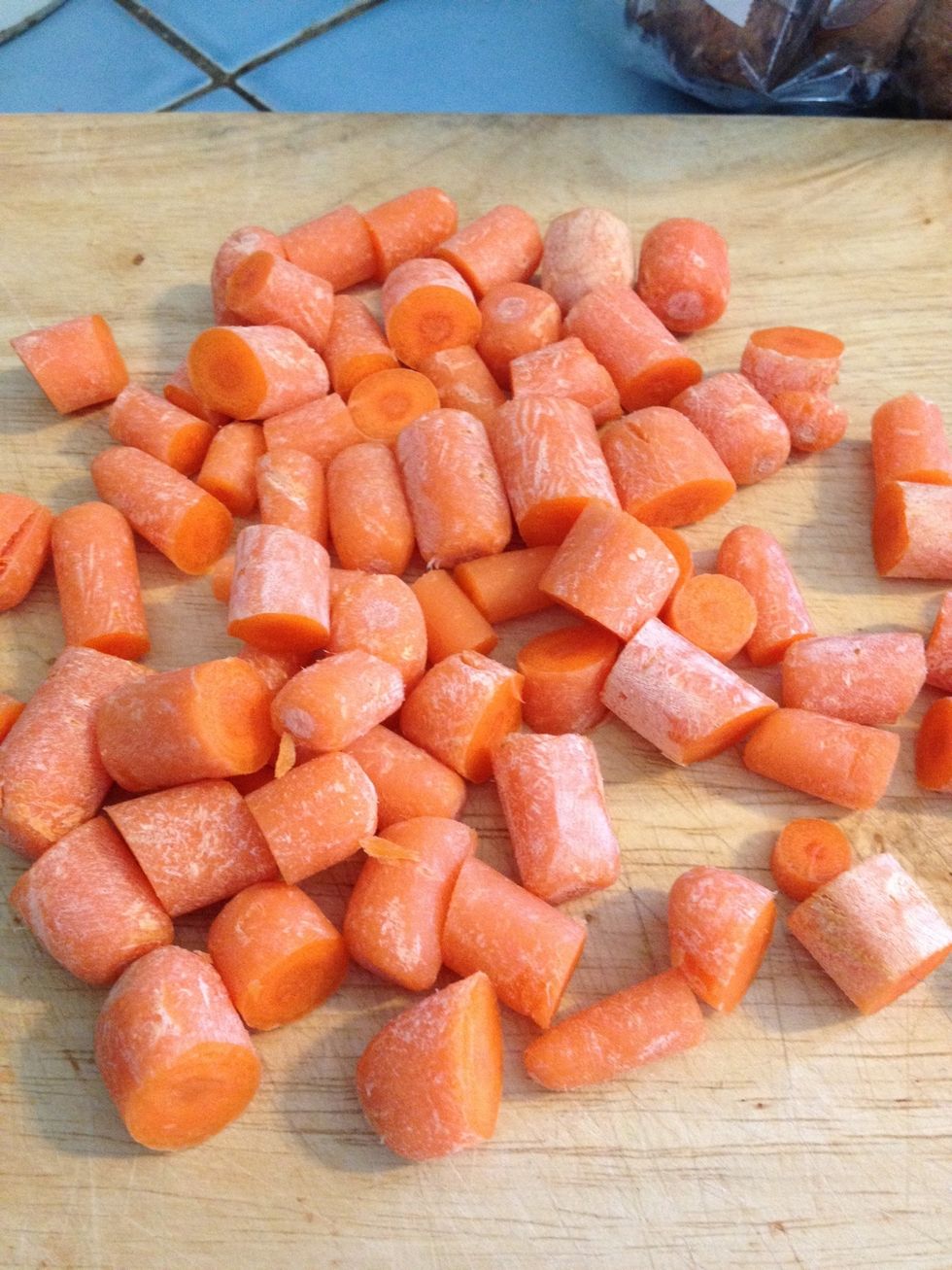 Chop up carrots into bit size pieces...then into the pot!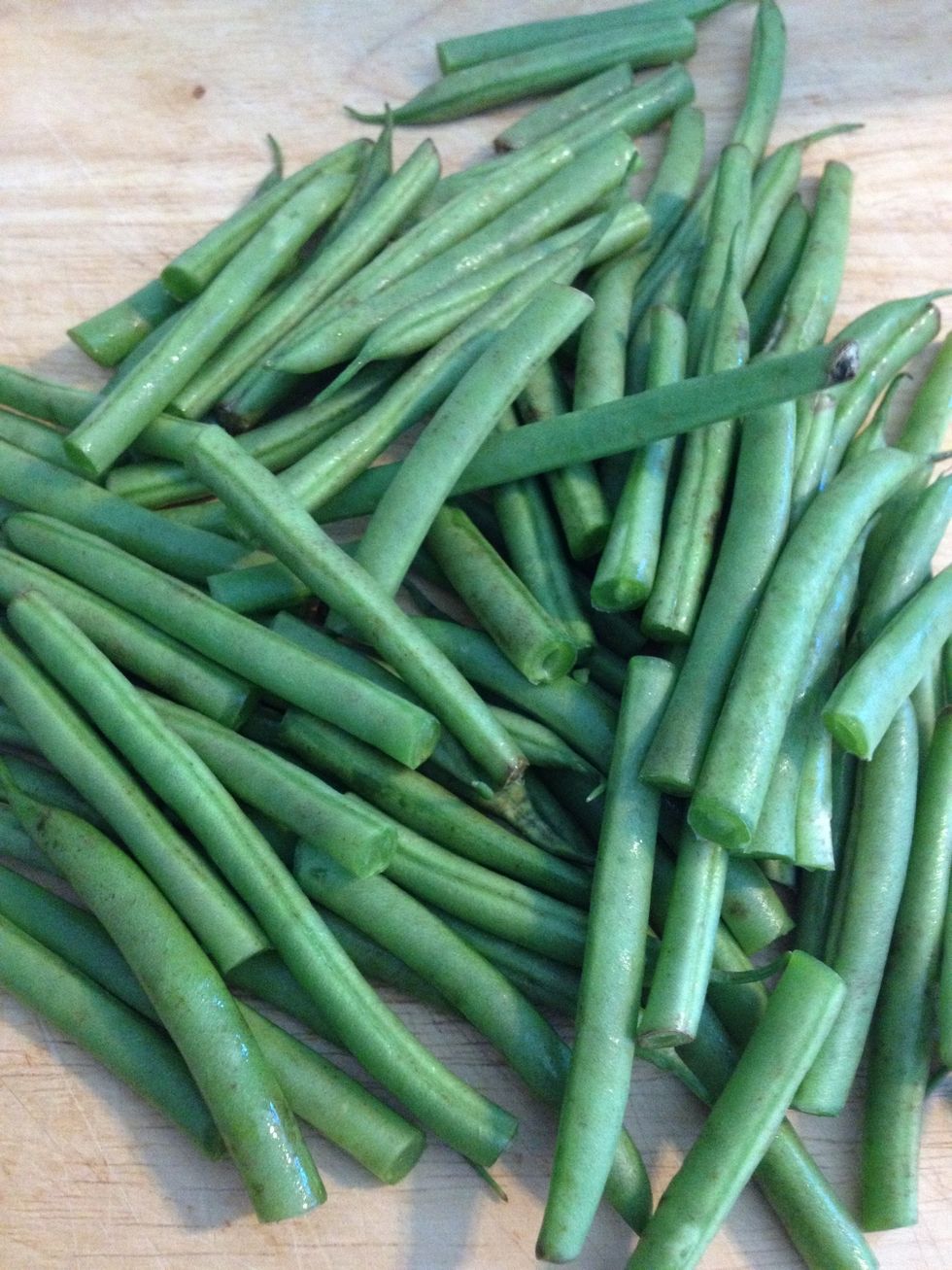 Same with the green beans (fresh is best!) Chop and add to the pot.
I had some mushrooms so throwing those in too. You can add whatever vegetables you have on hand..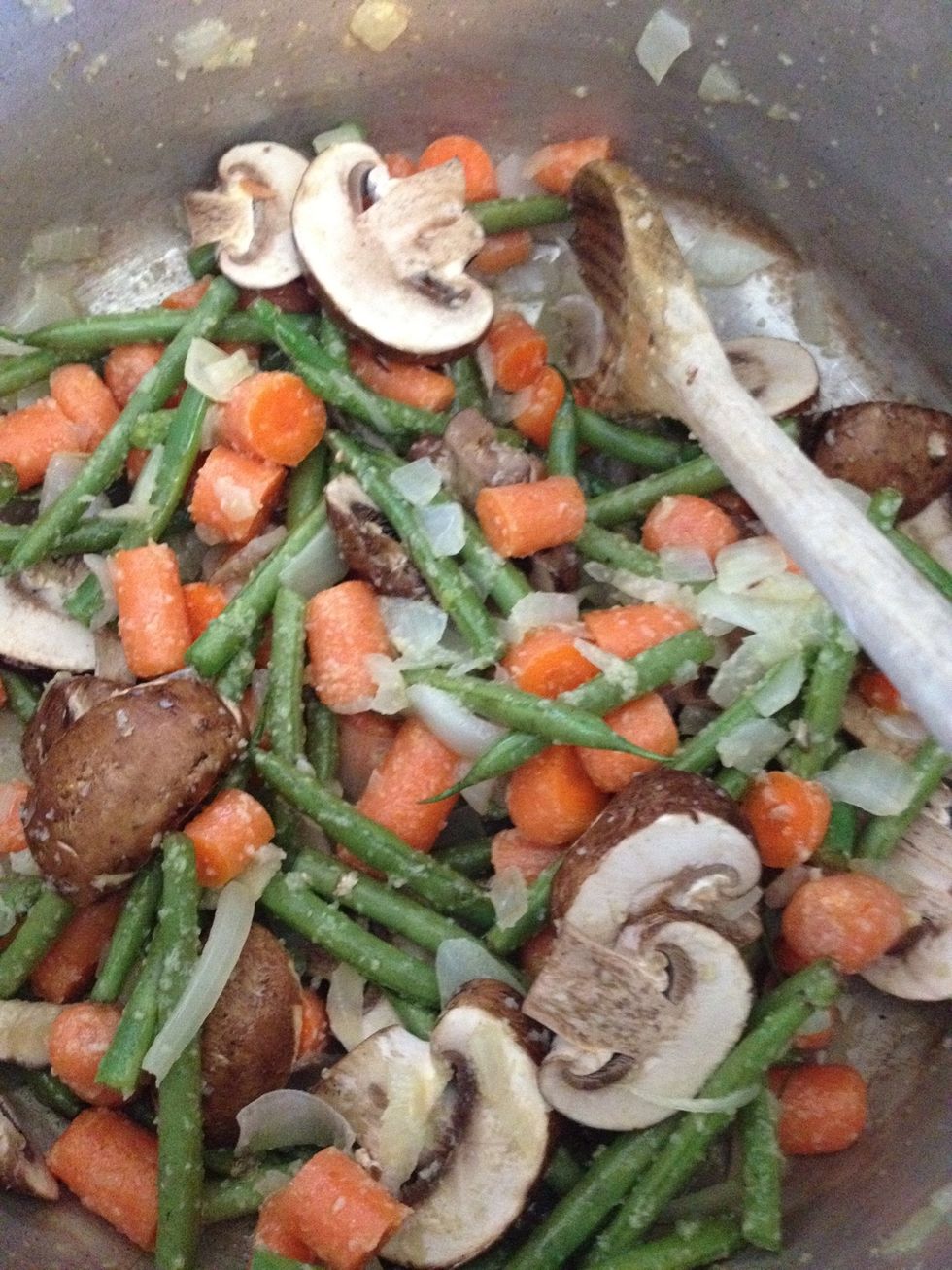 Stir them all together on medium heat.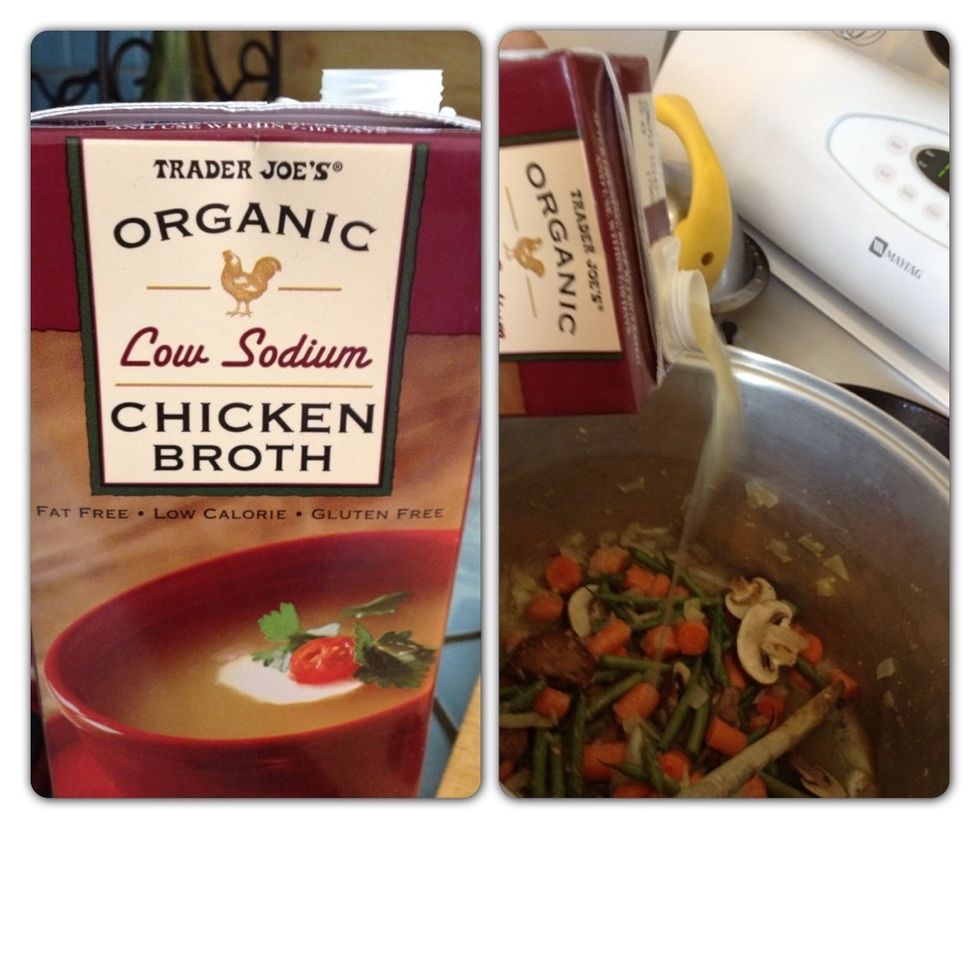 Next add chicken broth (this is about a quart size). Organic low sodium is best. Keep the pot on medium heat and stir constantly.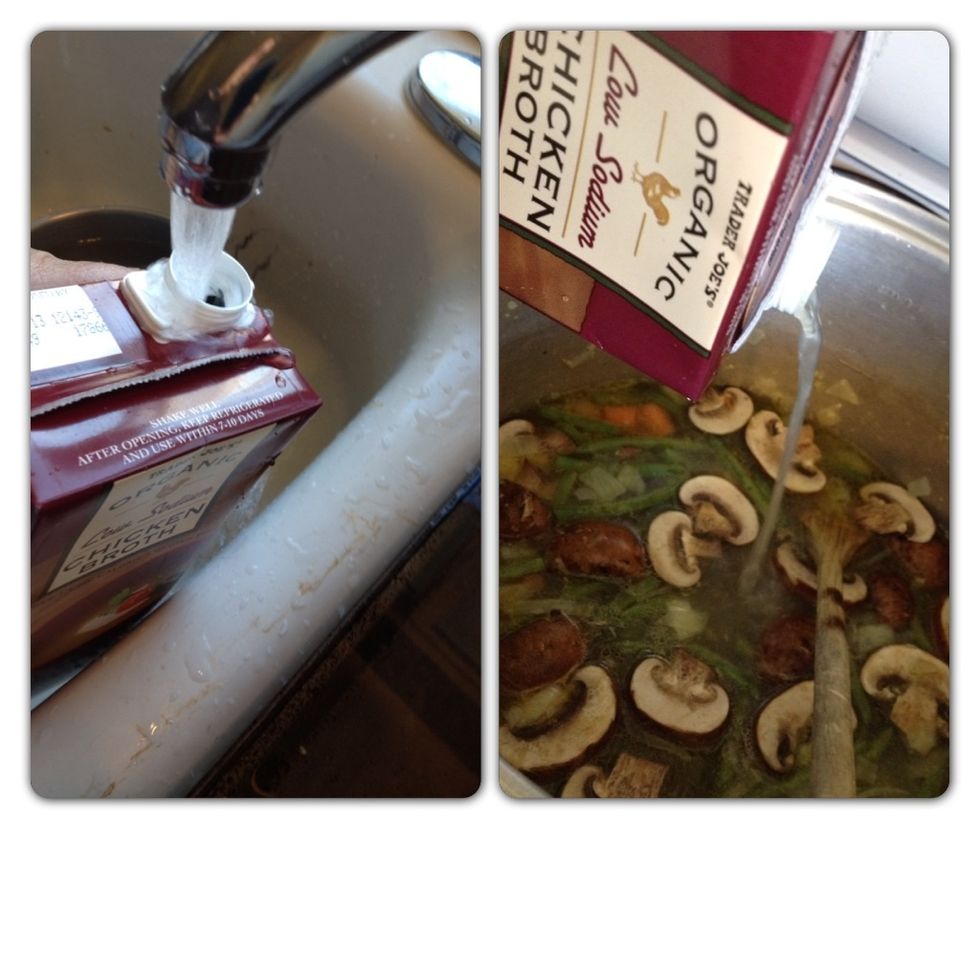 Fill the chicken broth box (can you say that fast three times?) with water and add that to the pot too. ¡Chicken broth box!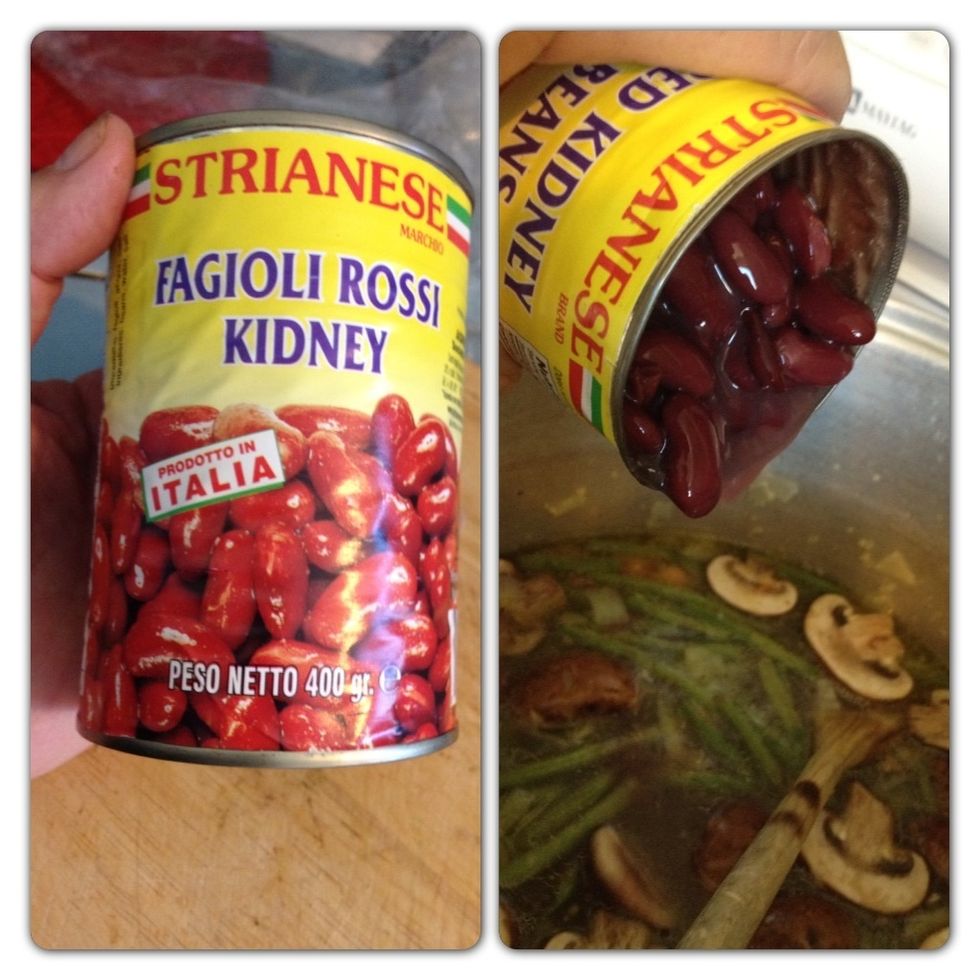 Take a can of kidney beans and add that to the pot - do not drain - you want all that yummy bean "juice!"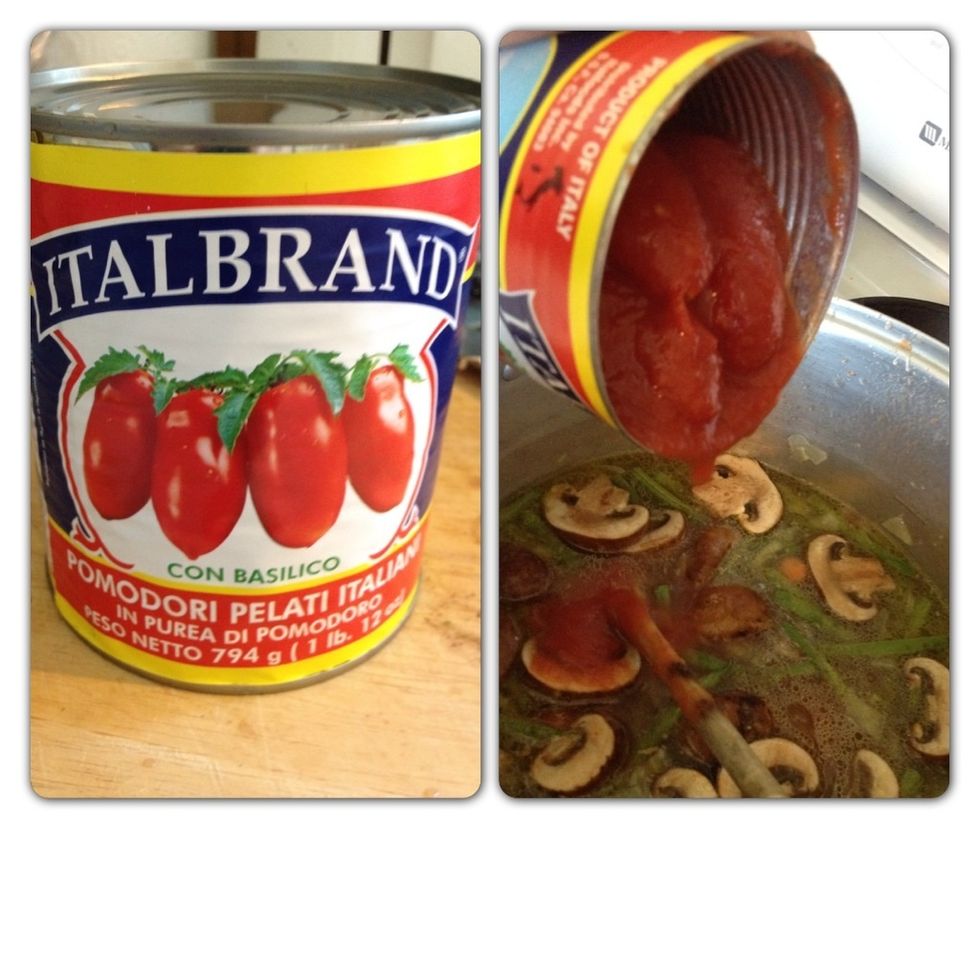 Next add a can of tomatoes - peeled are best and this product even has some basil. Yum!
Fill the can with water and dump that into the soup too.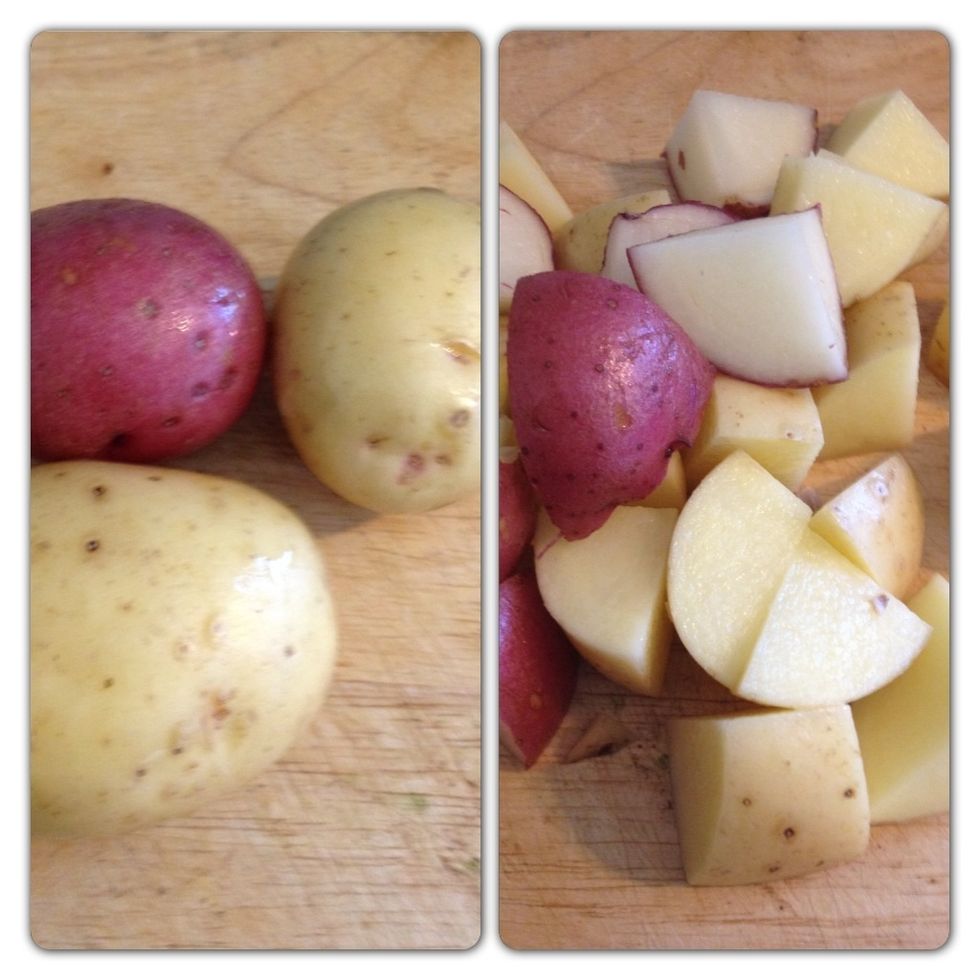 Chop up some potatoes too and into the pot they go. I know what you're thinking -everything but the kitchen sink! Well, now let's move on to the spices ...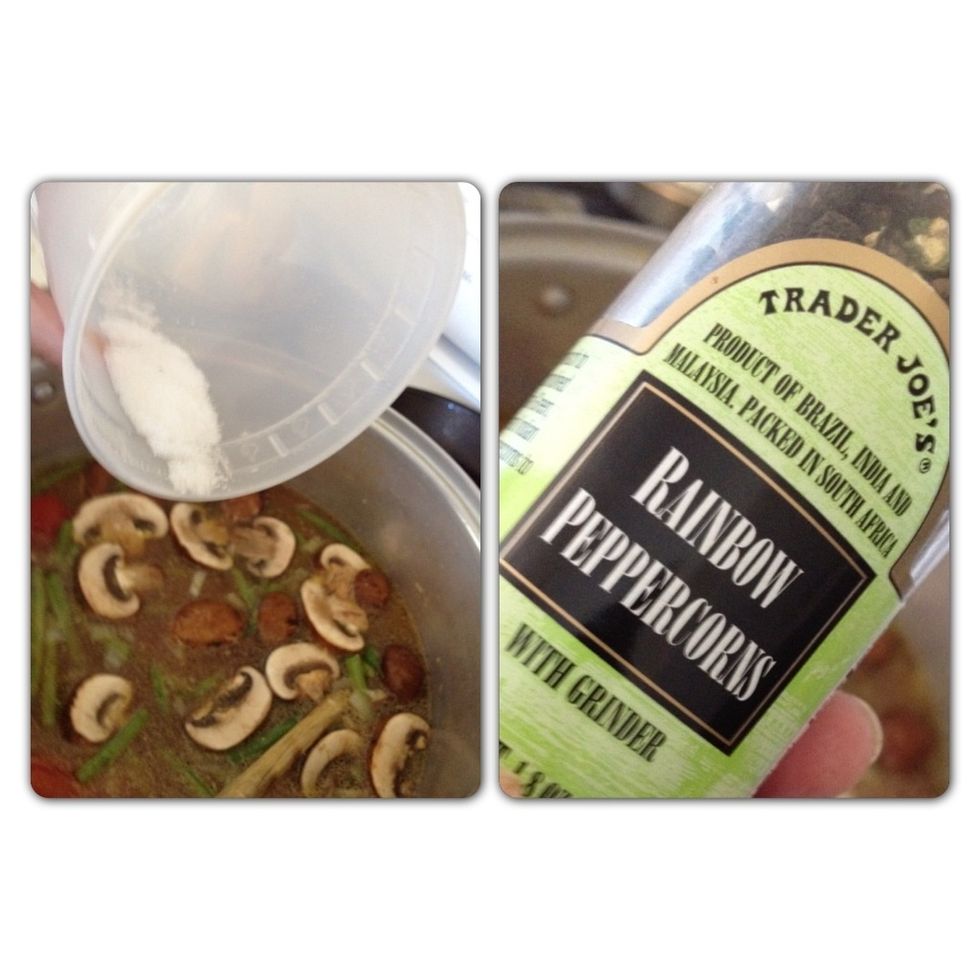 Here we go - salt and pepper...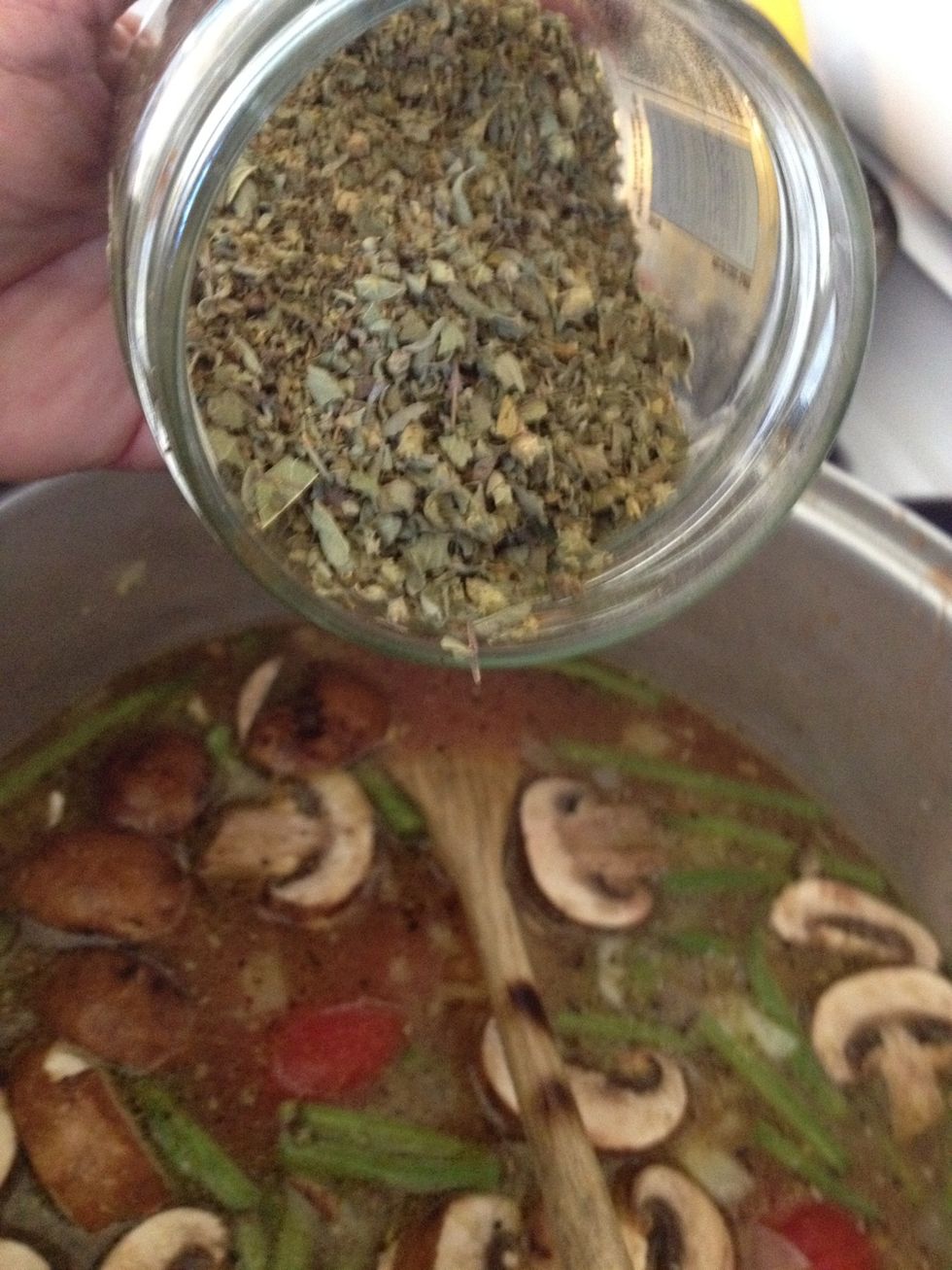 Dry oregano...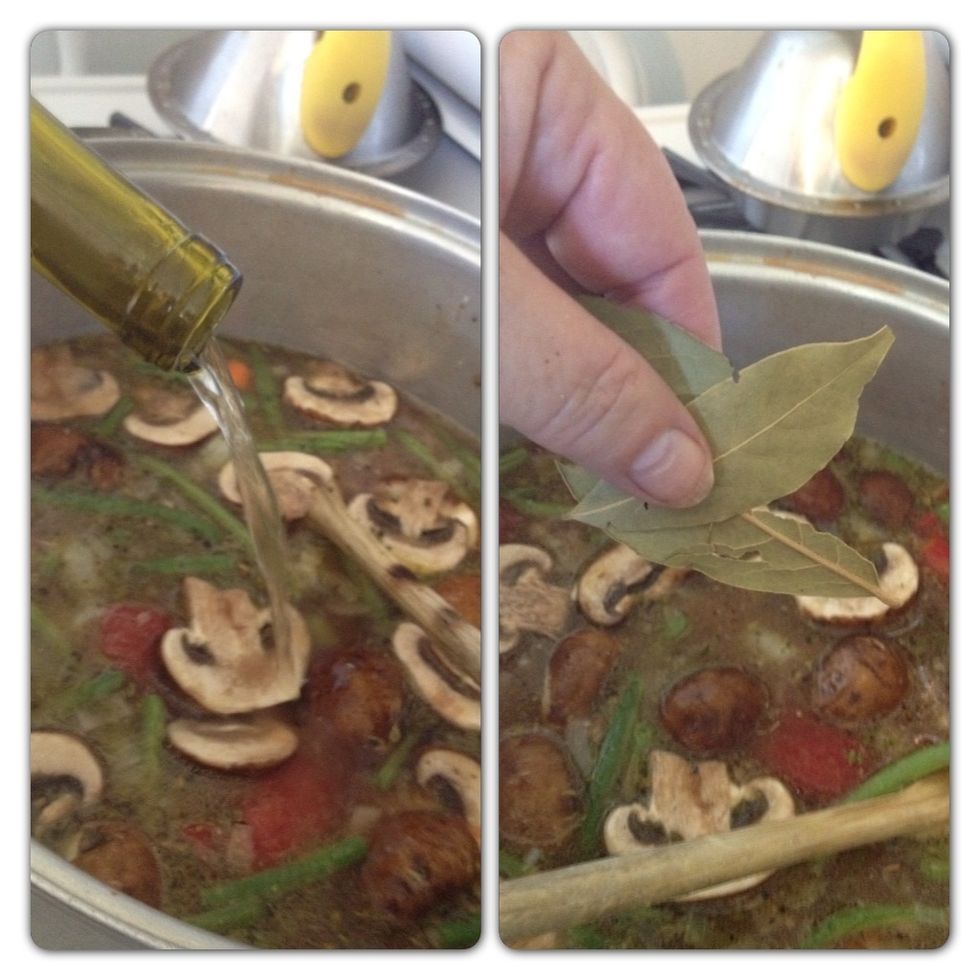 Oops, here's a little wine left over from last night - I'm putting that in too. Here go the bay leaves. Keep stirring.
Looking good! But wait! There's more!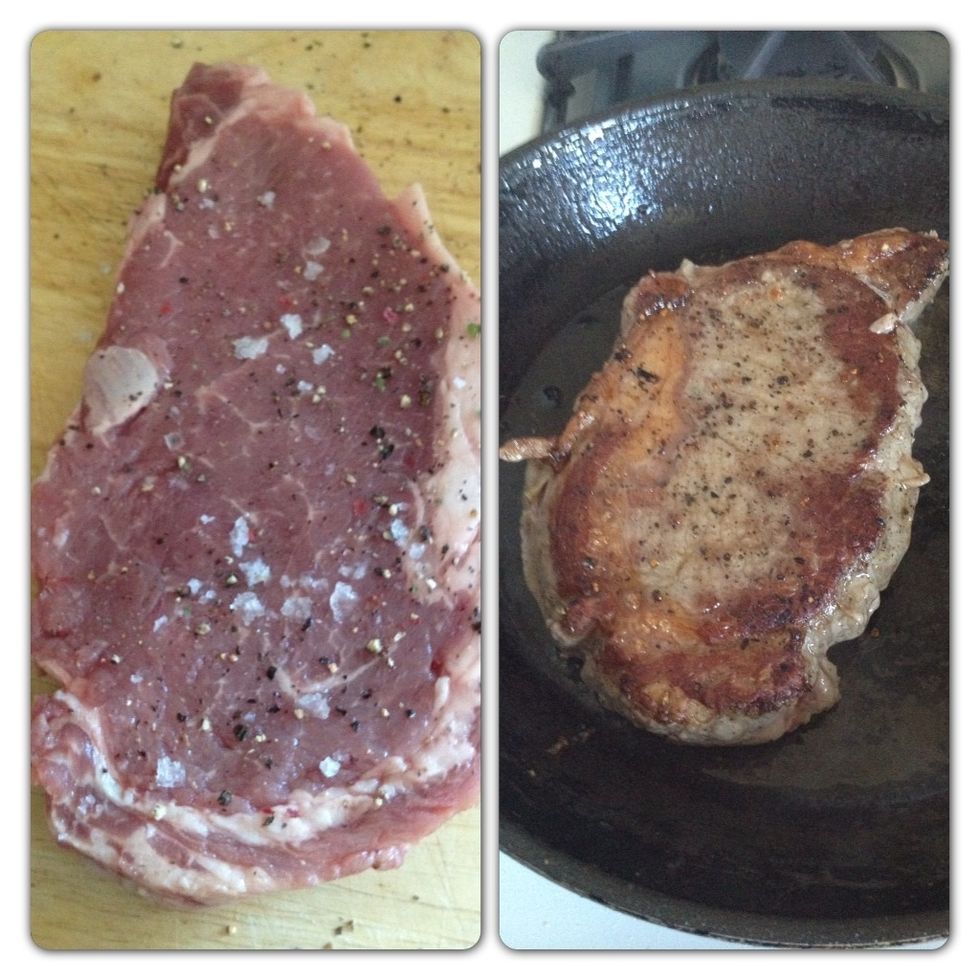 Beef? You heard me! Here's an inexpensive steak. Add some salt and pepper and grill it in another pan.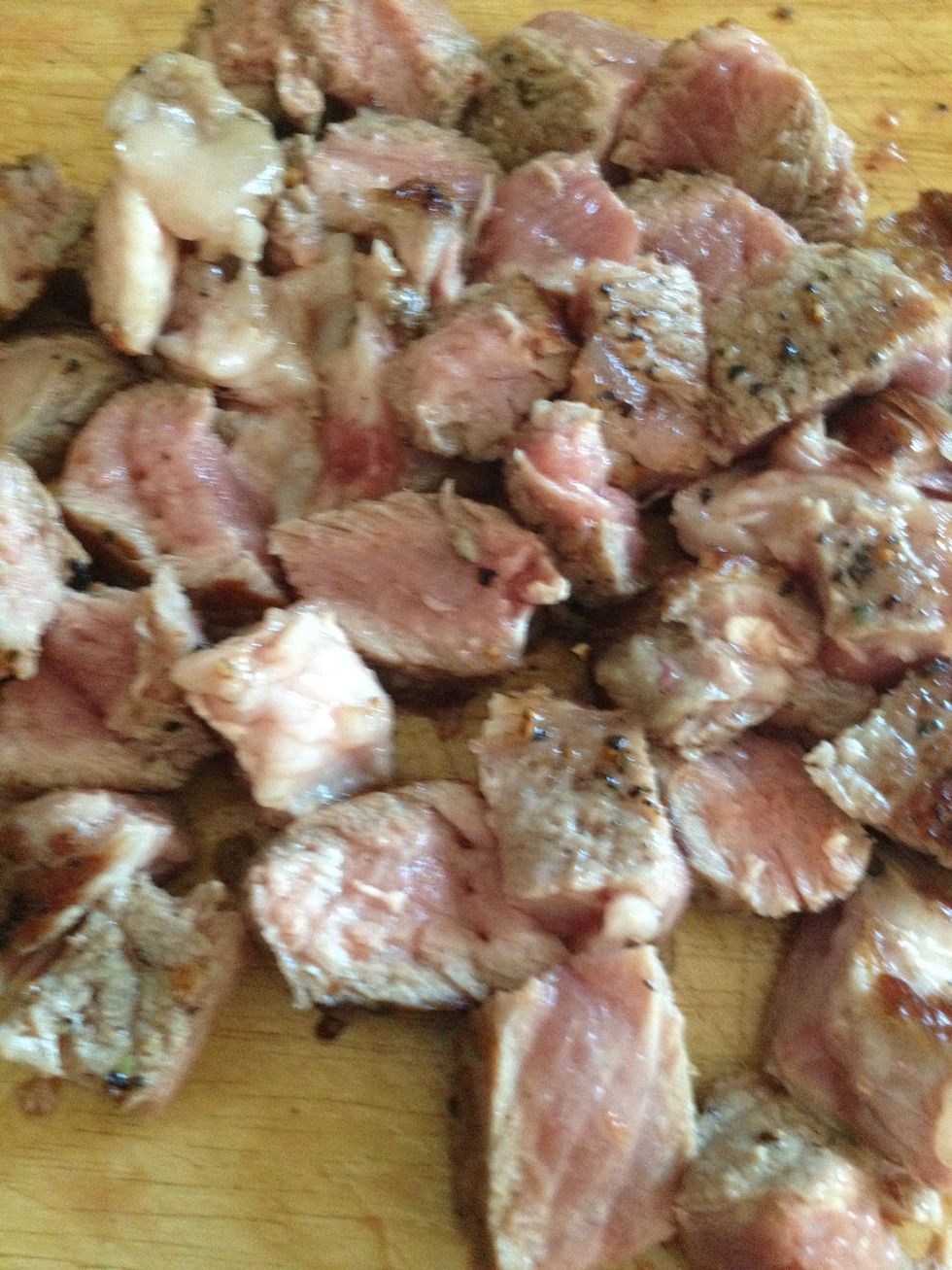 Remove from the heat, let it sit for a few minutes to maintain the juices, then chop into bite-size pieces. Don't worry if the pieces are raw - remember we're going to be cooking this in the soup.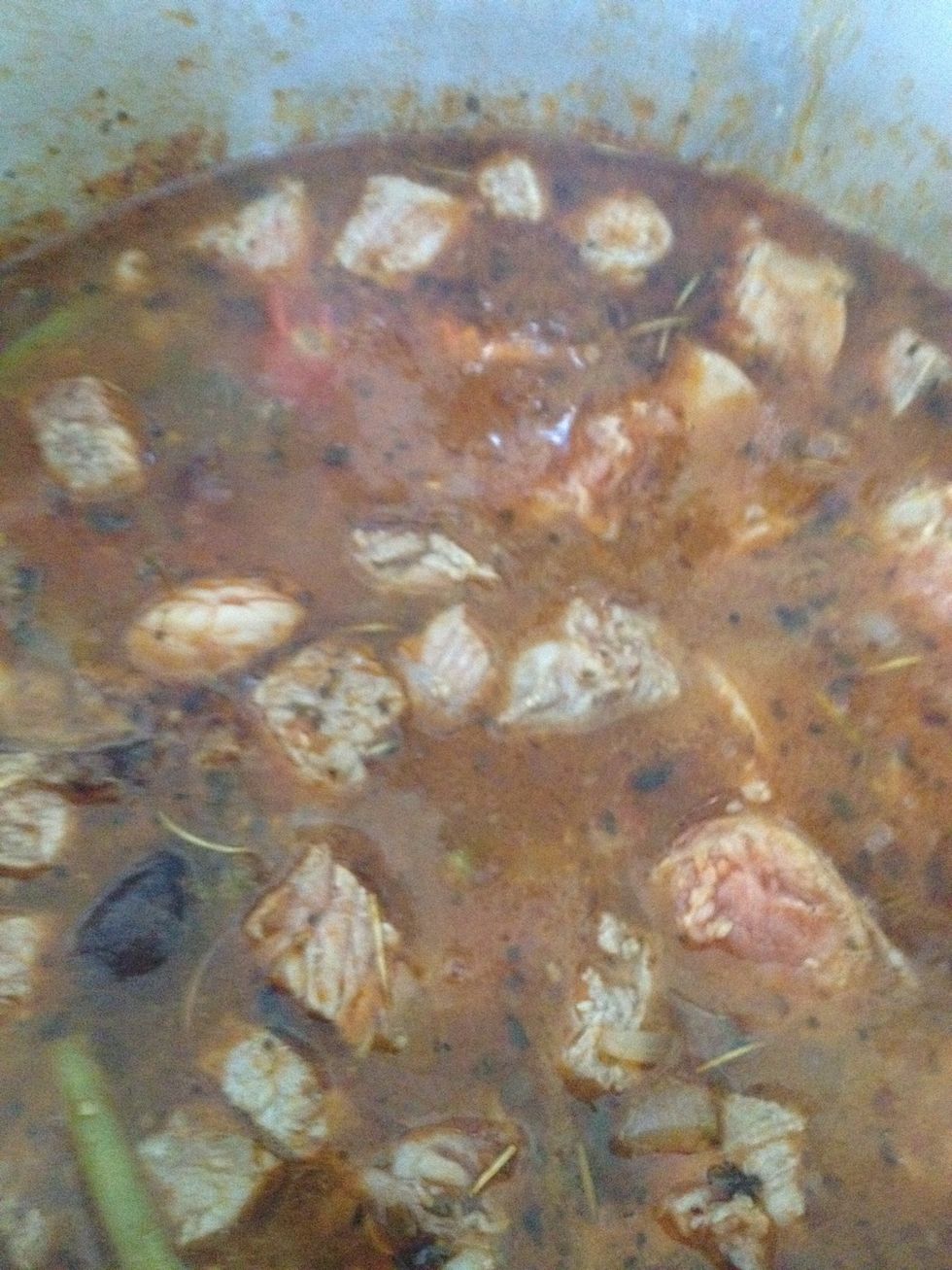 Drop the pieces of steak into the soup.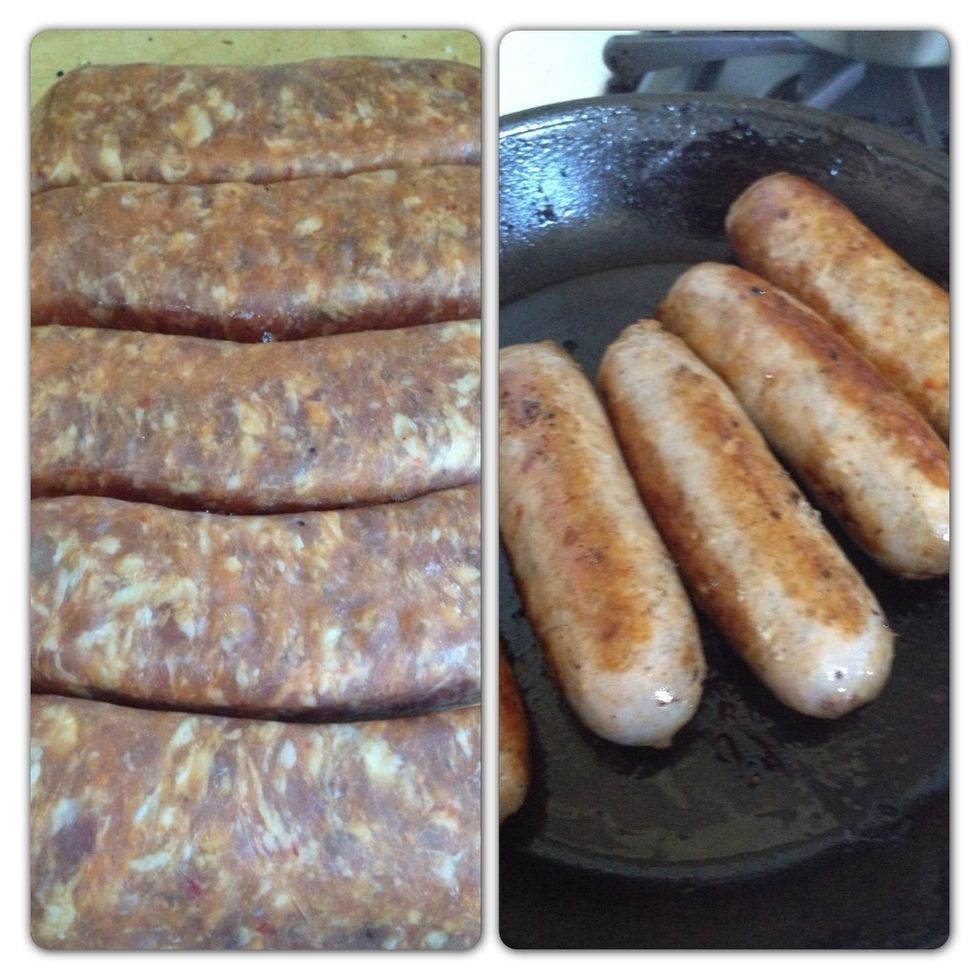 Next? How about some Italian sausage? Use sweet or spicy (or both!) and sear in a frying pan. I'm using 5 sausages.
When done, cut those into bite-size pieces too. Sure, you can eat one to make sure it's as delicious as it looks.
And then? You know what to do - into the pot! Let the soup simmer on low for a few hours so all the flavors can come together. When it's close to serving time, bring the soup to a boil because ...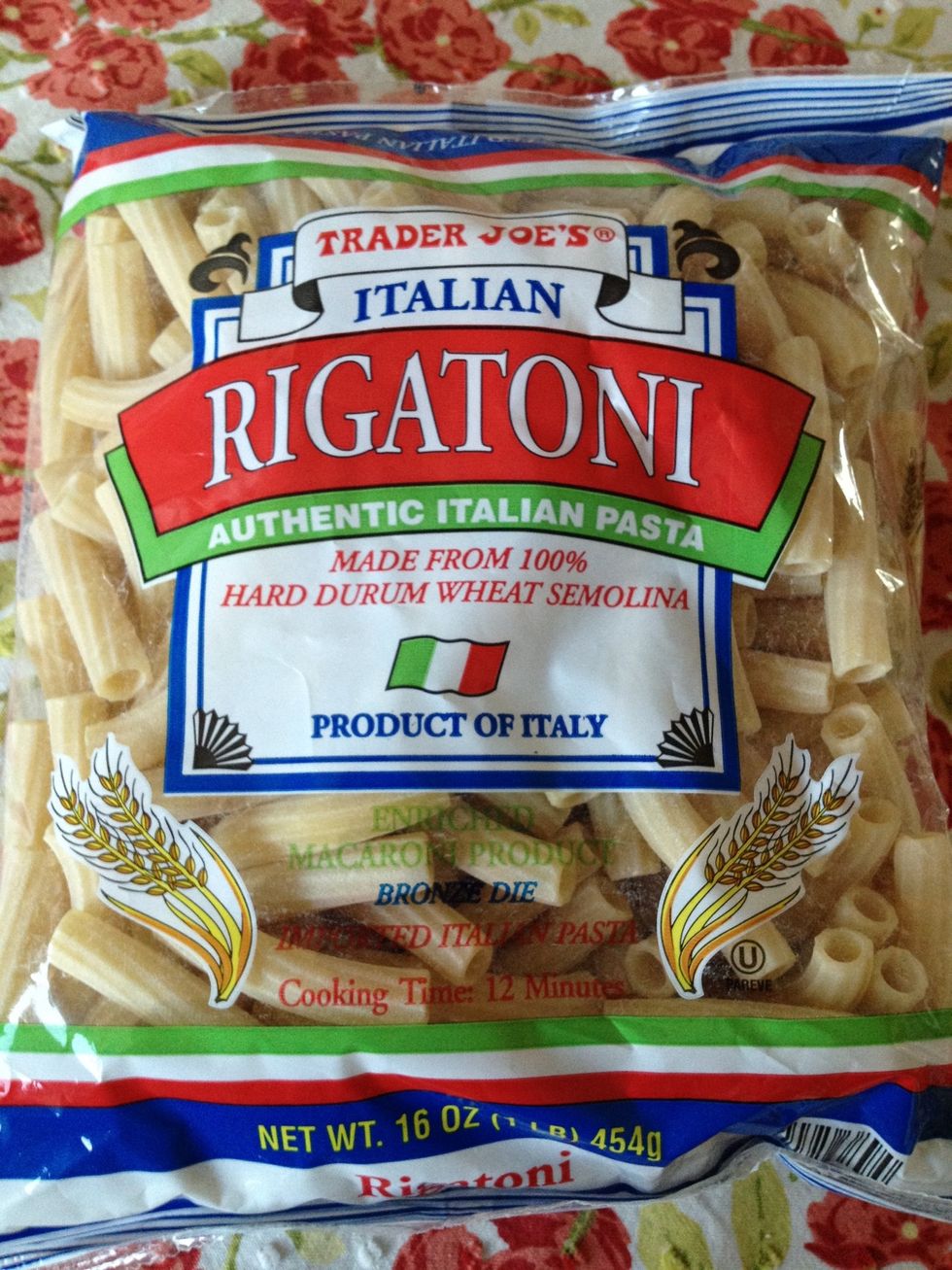 We're going to add some pasta - about 1/2 of a 16 oz. (454 grams) bag. Today I'm using rigatoni but usually I use something smaller...
Like elbow macaroni.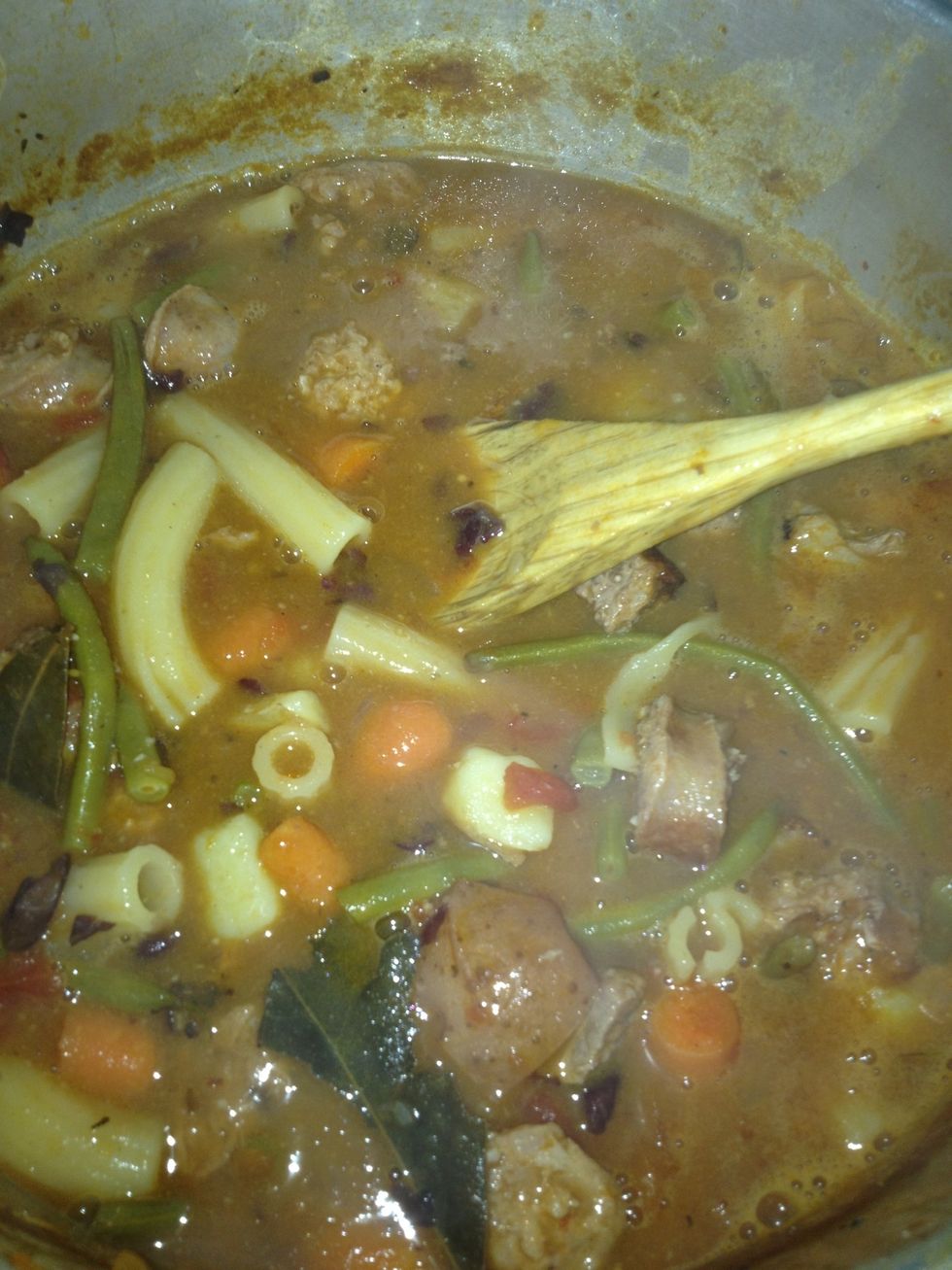 Stir regularly to make nothing sticks to the bottom - the only thing you want this soup to stick to are your ribs 😜!
Is it minestrone yet? Yep, it's just about ready to serve...
As soon as you top it off with some Parmesan cheese!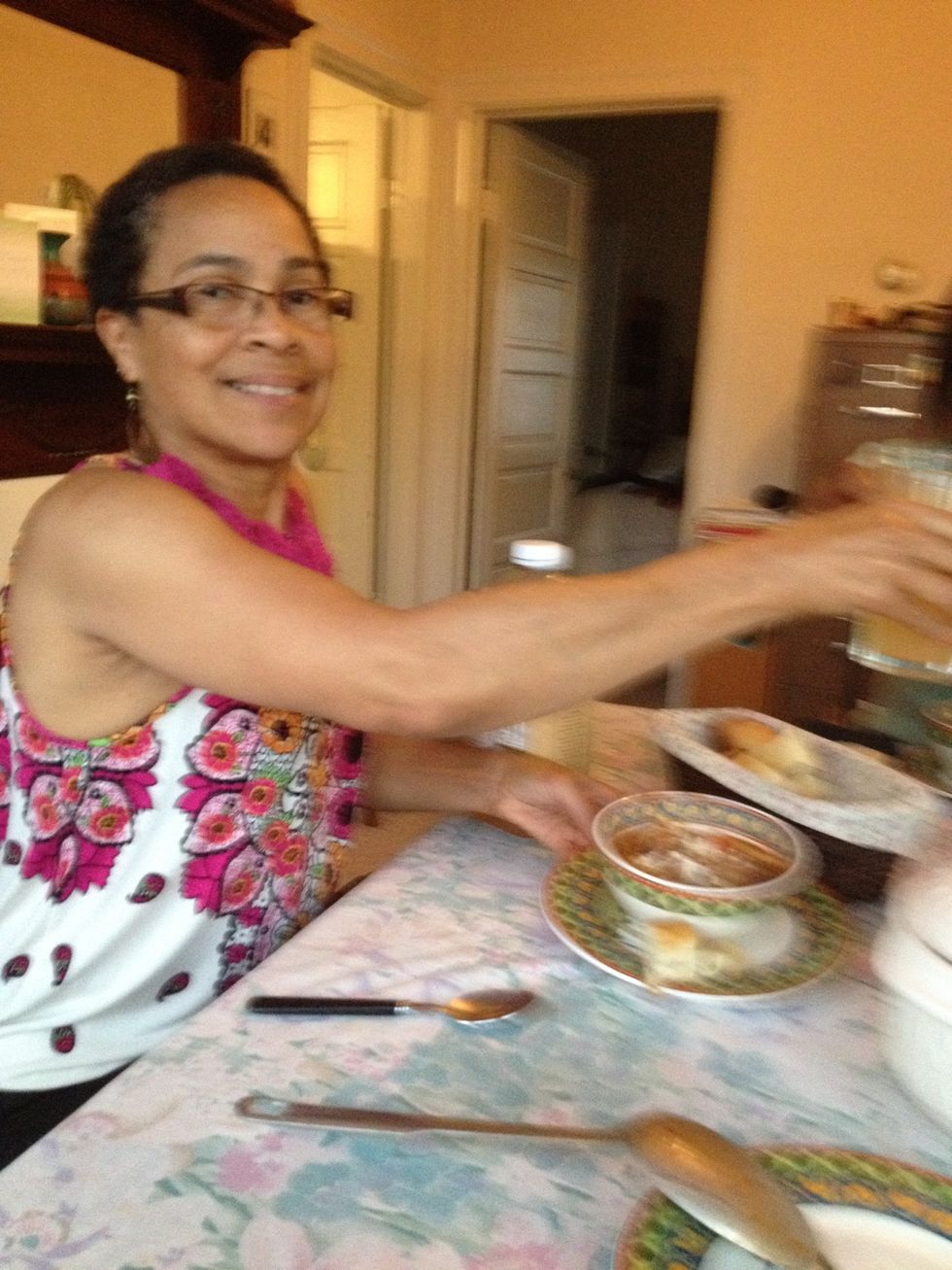 Now toast the chef!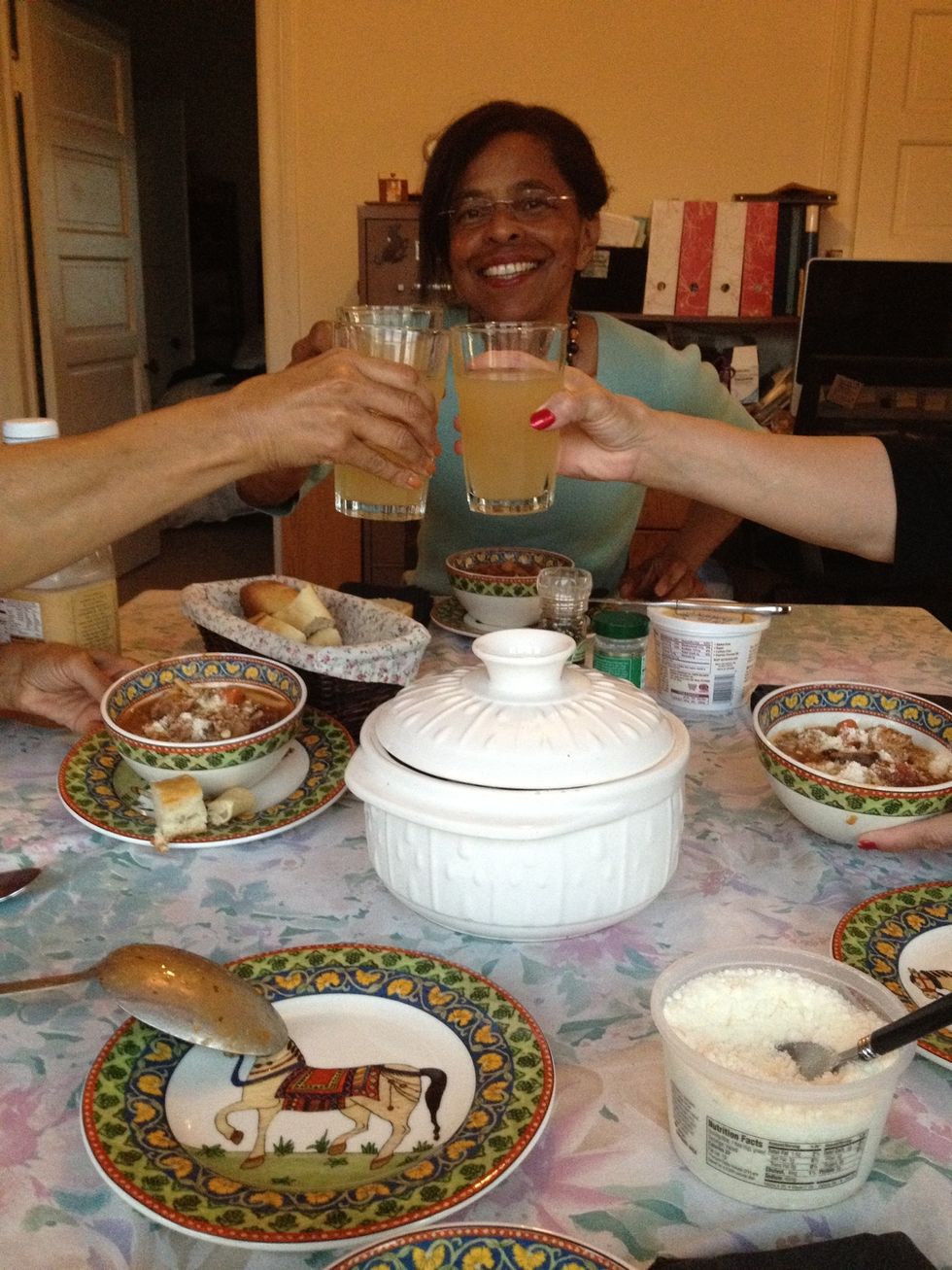 Yes! Toast the chef!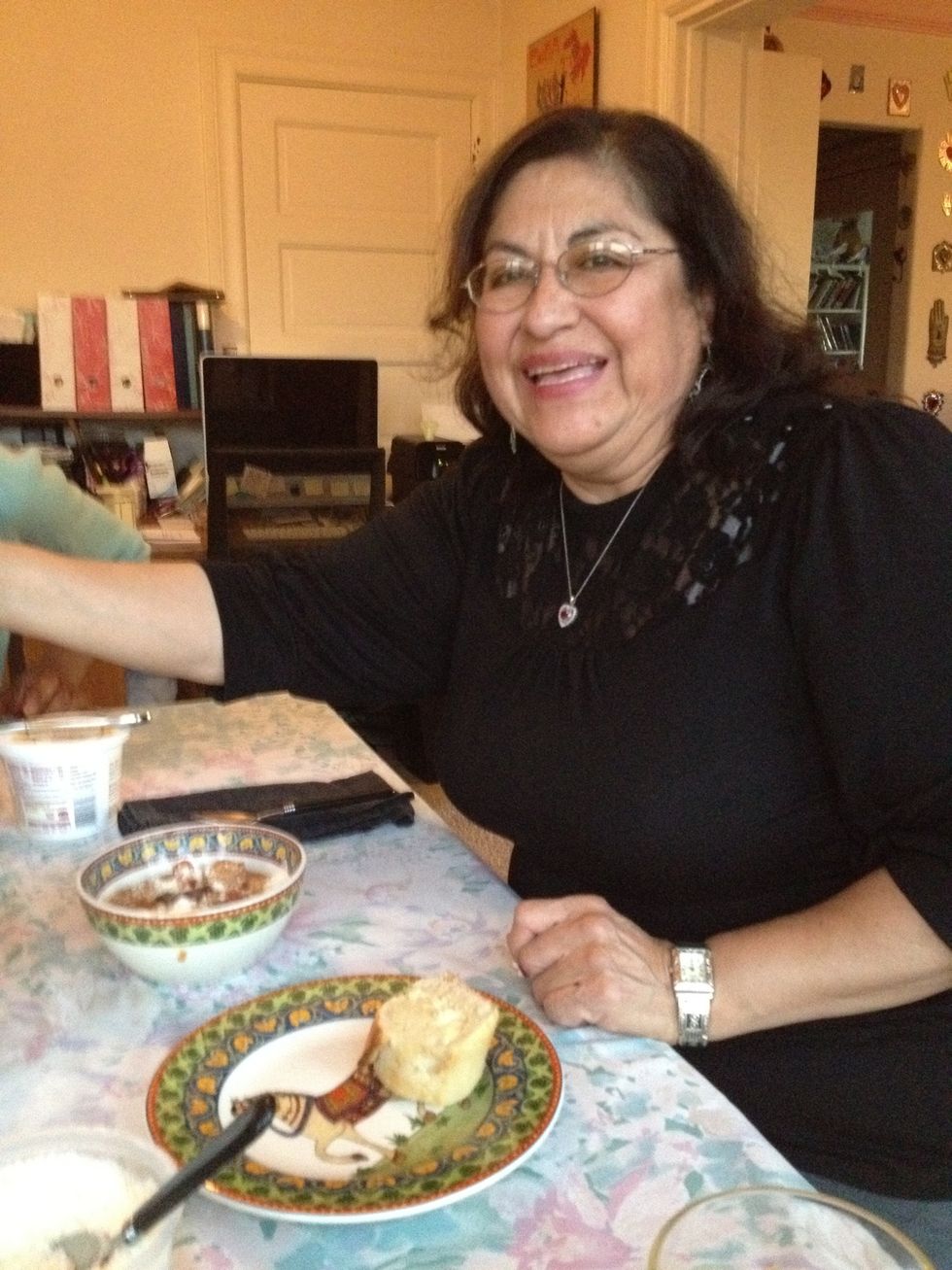 I'll drink to that! Now let's eat!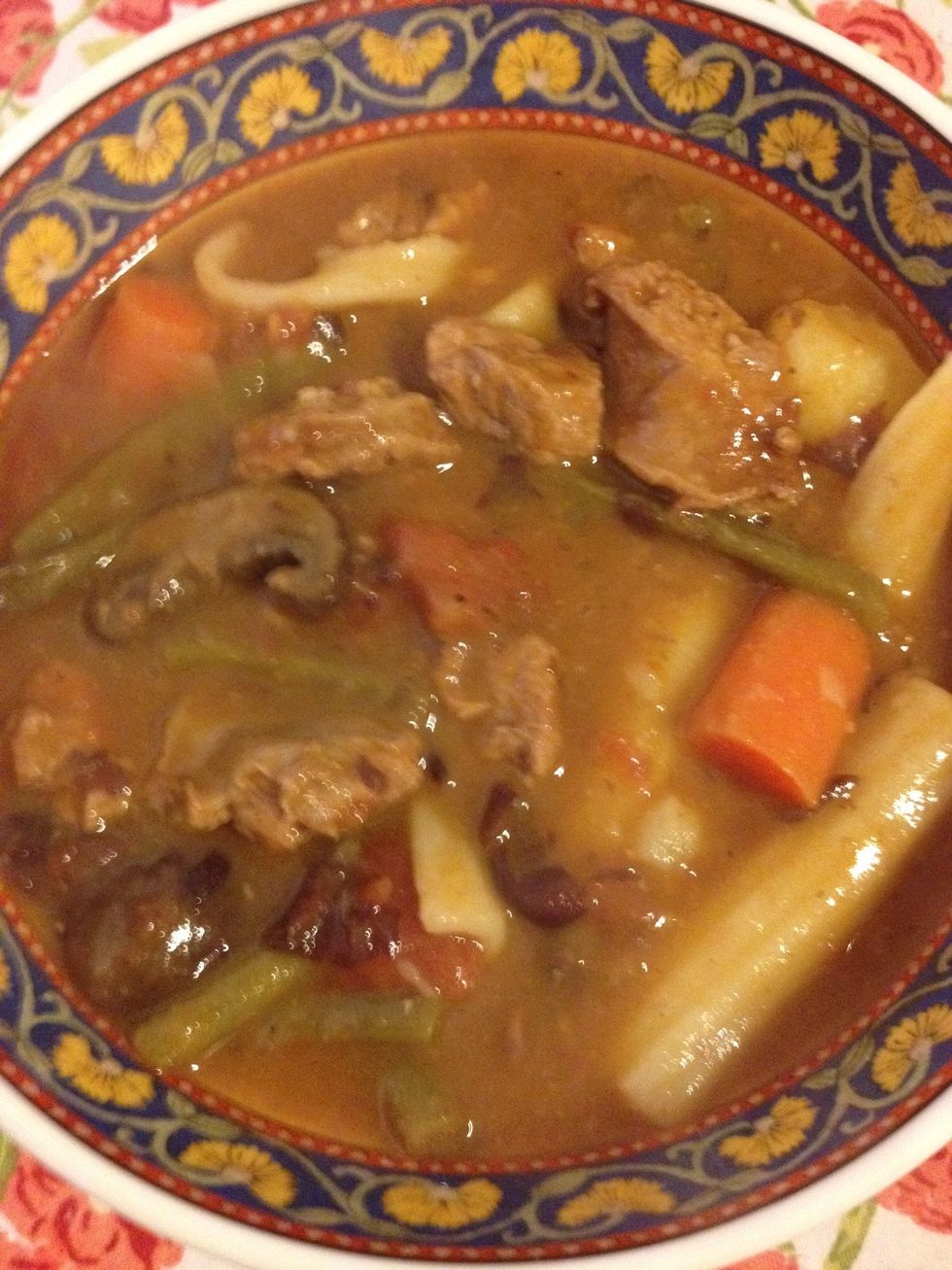 Mmmmmm....minestrone! Enjoy!
Olive oil
1.0 Onion
Crushed garlic (or chopped)
Carrots
Green beans
Mushrooms
Chicken broth
1.0 Can Kidney beans
1.0 Large can Peeled tomatoes (794 grams)
4.0 Small Potatoes
Salt
Pepper
Oregano
Wine (optional)
3.0 Bay leaves
1.0 Beef steak
5.0 Italian sausages
8.0oz Pasta
Grated Parmesan cheese
Felicia Gustin
I love to create! All kinds of things. Food, crafts, jewelry, art, photos, theater, events, history, social justice. My proudest creation is my daughter!