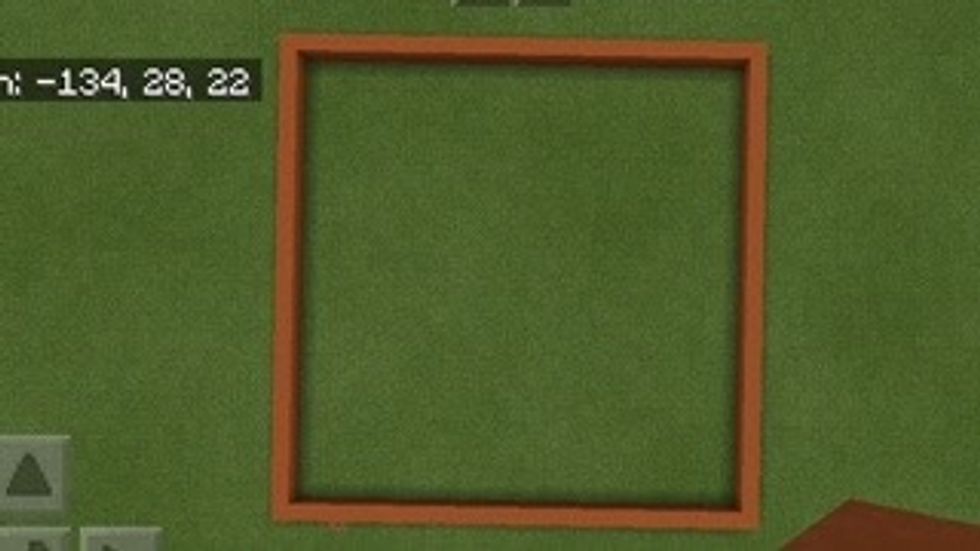 First take your orange terracotta and build a 29x29 square on flat ground.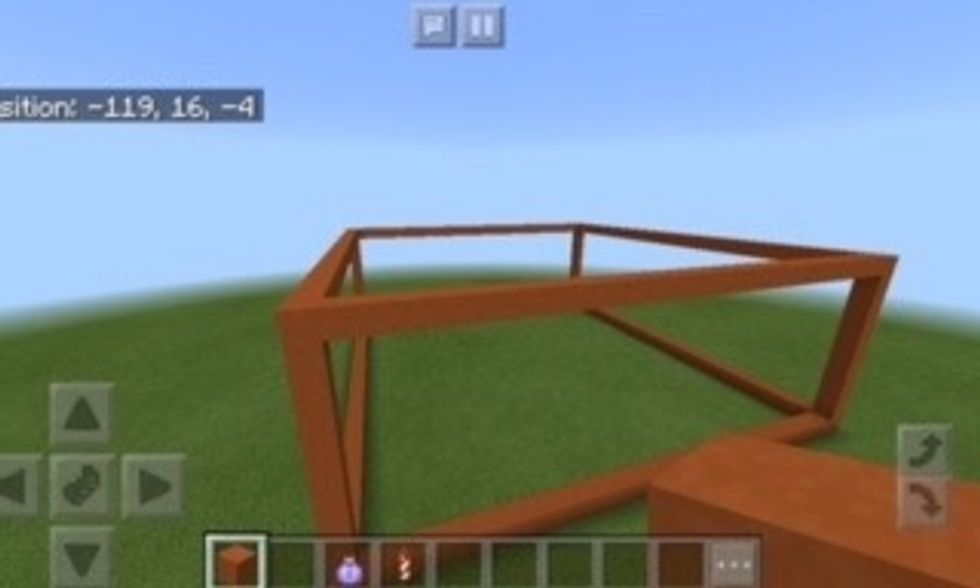 Make a "skeleton" of a cube. The blocks go up 9 blocks high.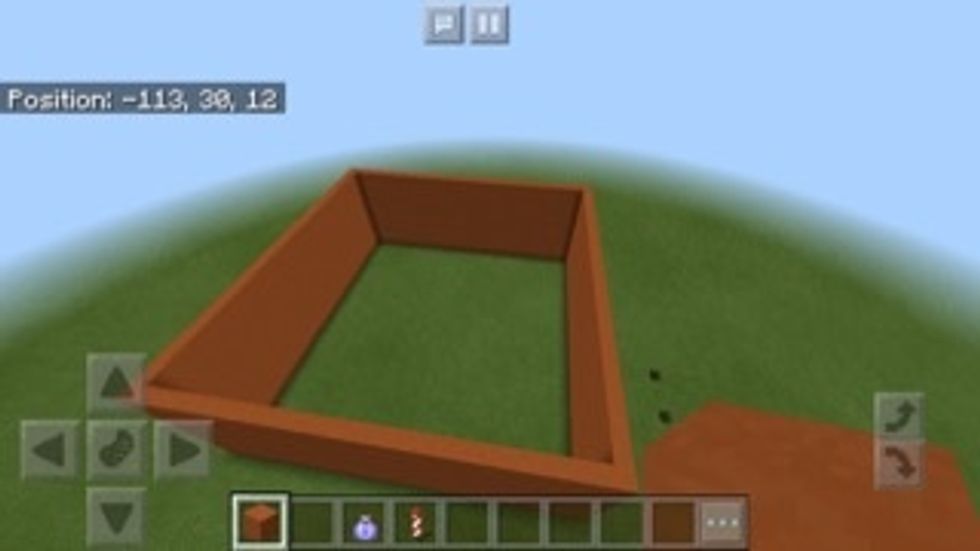 Fill in the wall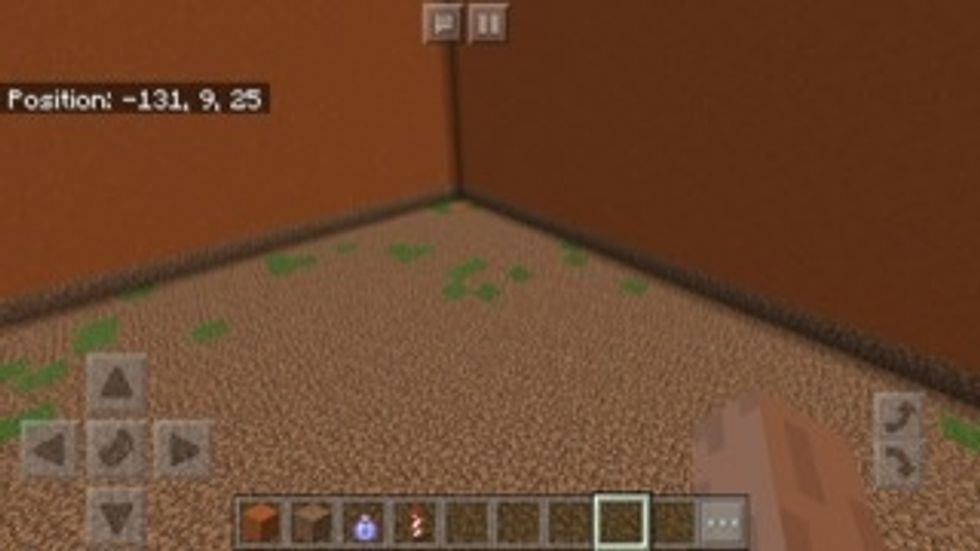 Opt. Dig down one block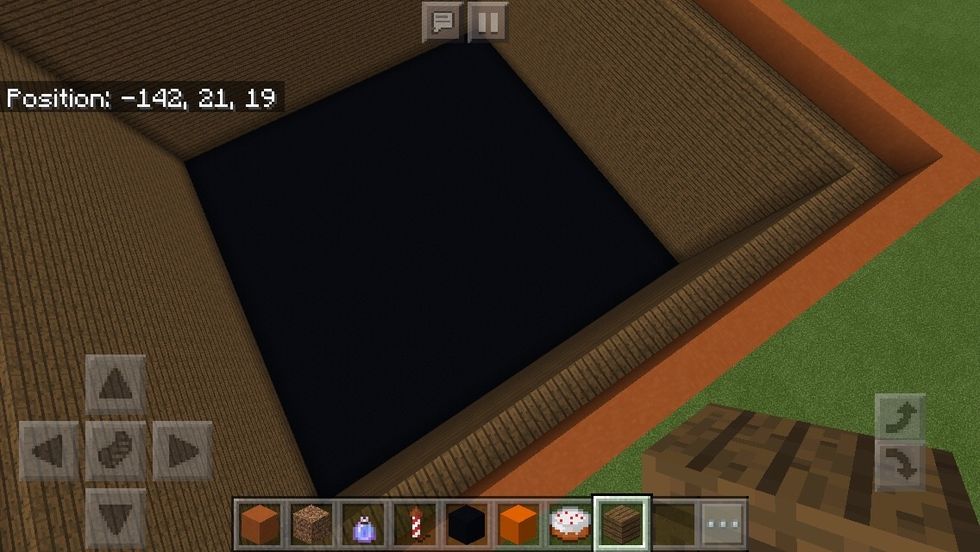 Put down your carpet or blocks. Opt: make wooden plank walls to make in more homie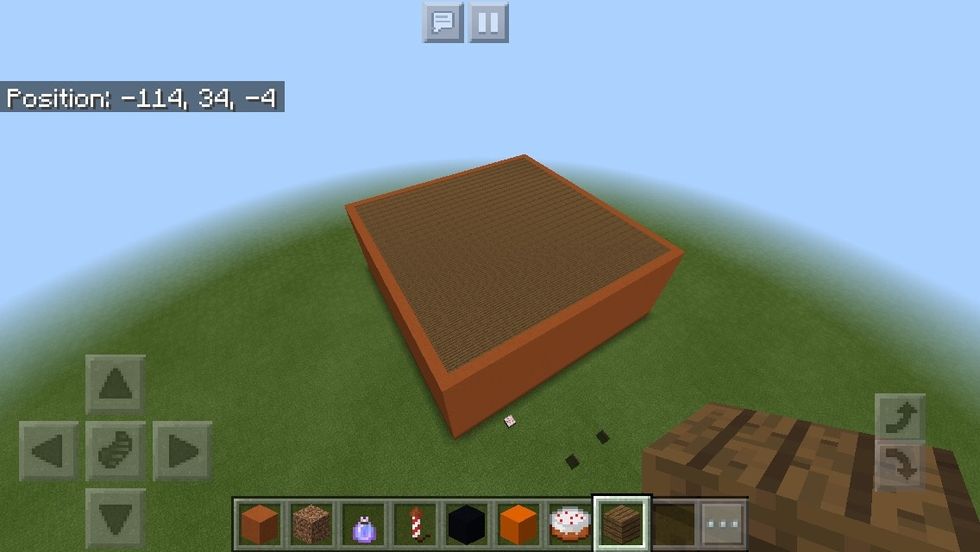 Add the ceiling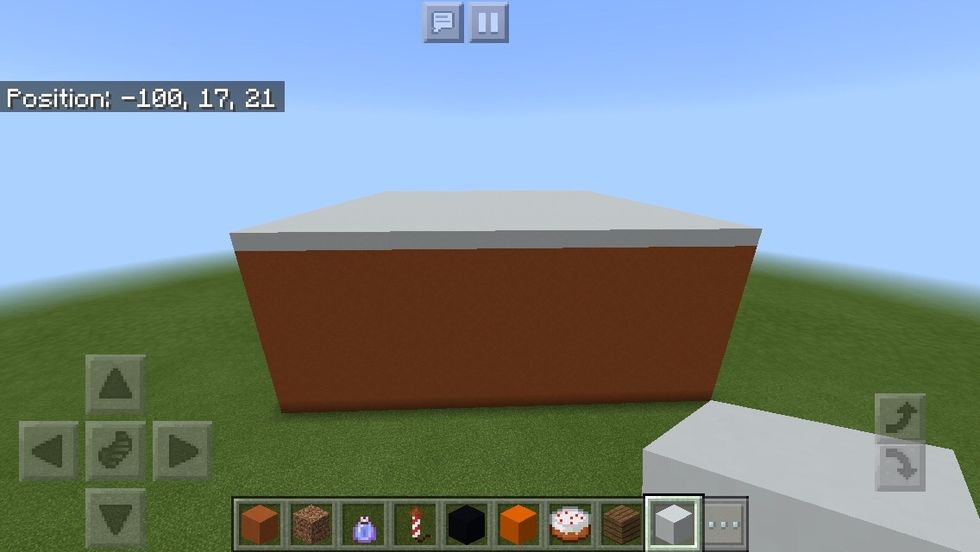 Add white concrete over the ceiling and the orange terracotta. This is the frosting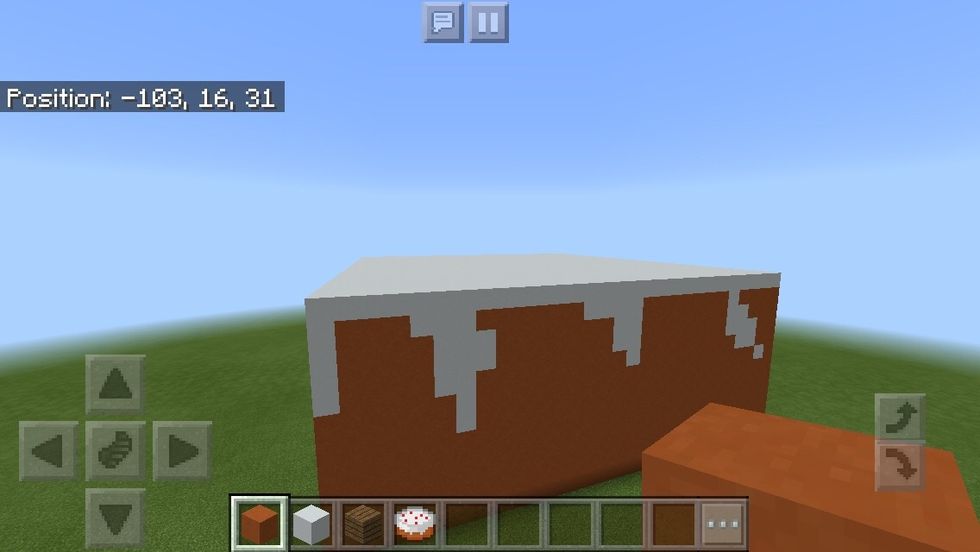 Add drips that look like the ones on the actual minecraft cake!
Make small and large squares on top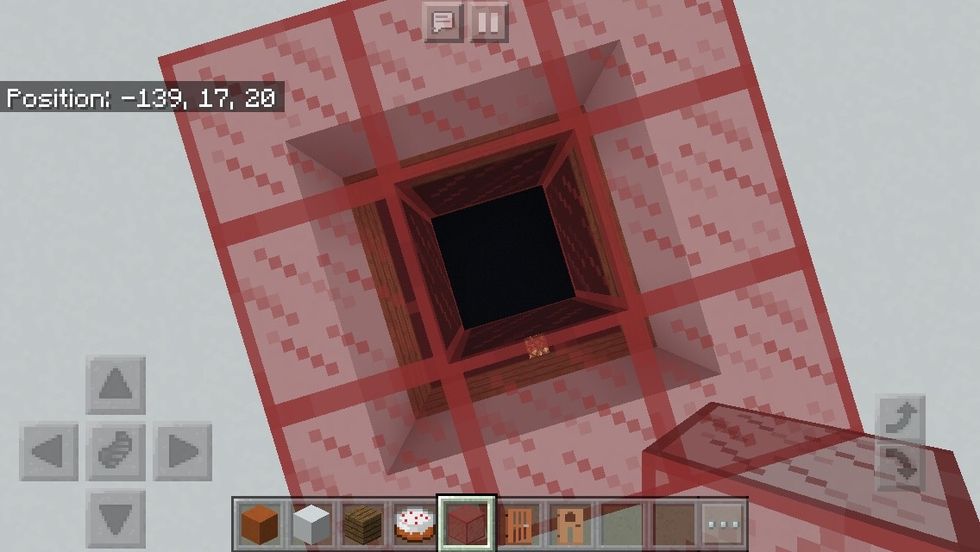 If you want a skylight, you can break the blocks under the glass so the sun will shine through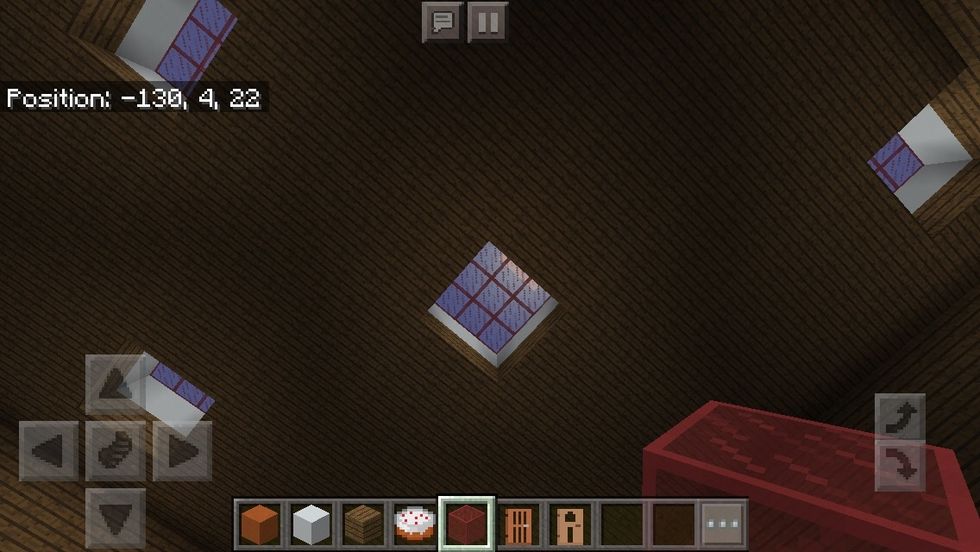 This is what it should look like
Add your doors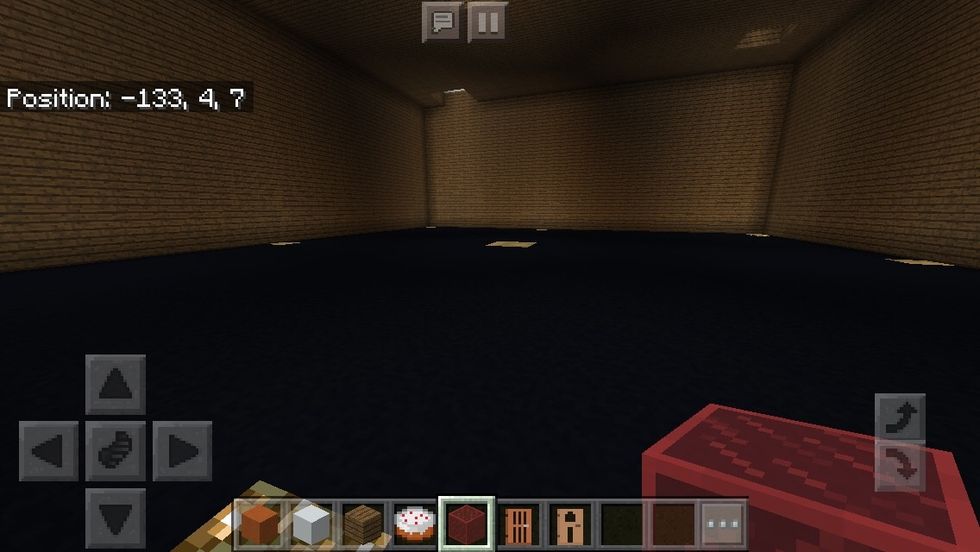 Light it up as you like!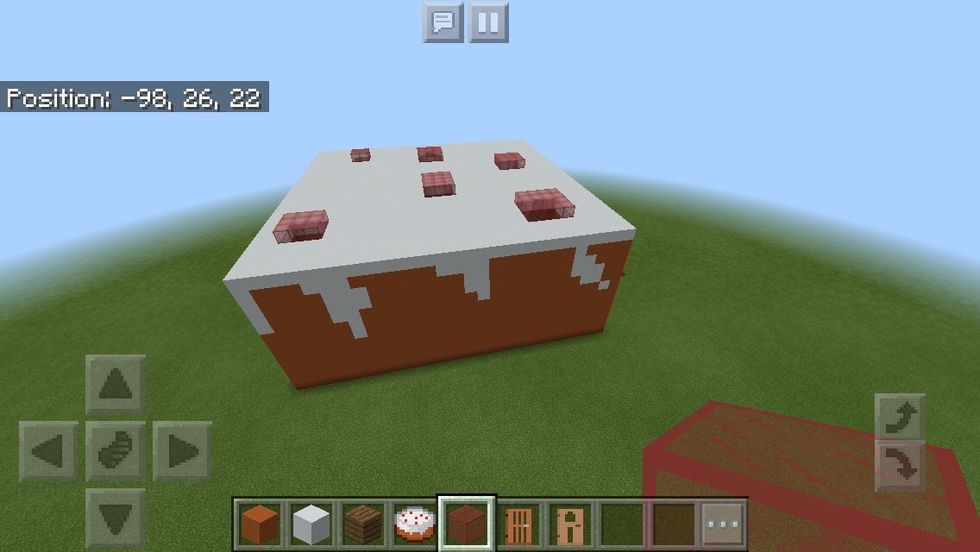 All done! Hope you enjoyed!
Minecraft on computer, phone, or tablet
In game: orange terracotta
In game: colored block of your choice. (For floor)
In game: Opt. Wooden planks
In game: red stained glass