Pour enough milk in the dinner plate to completely cover the bottom to the depth of about 1/4 inch. Allow the milk to settle.
Add a droplet of each food colouring into the milk, close together and near the centre of the plate.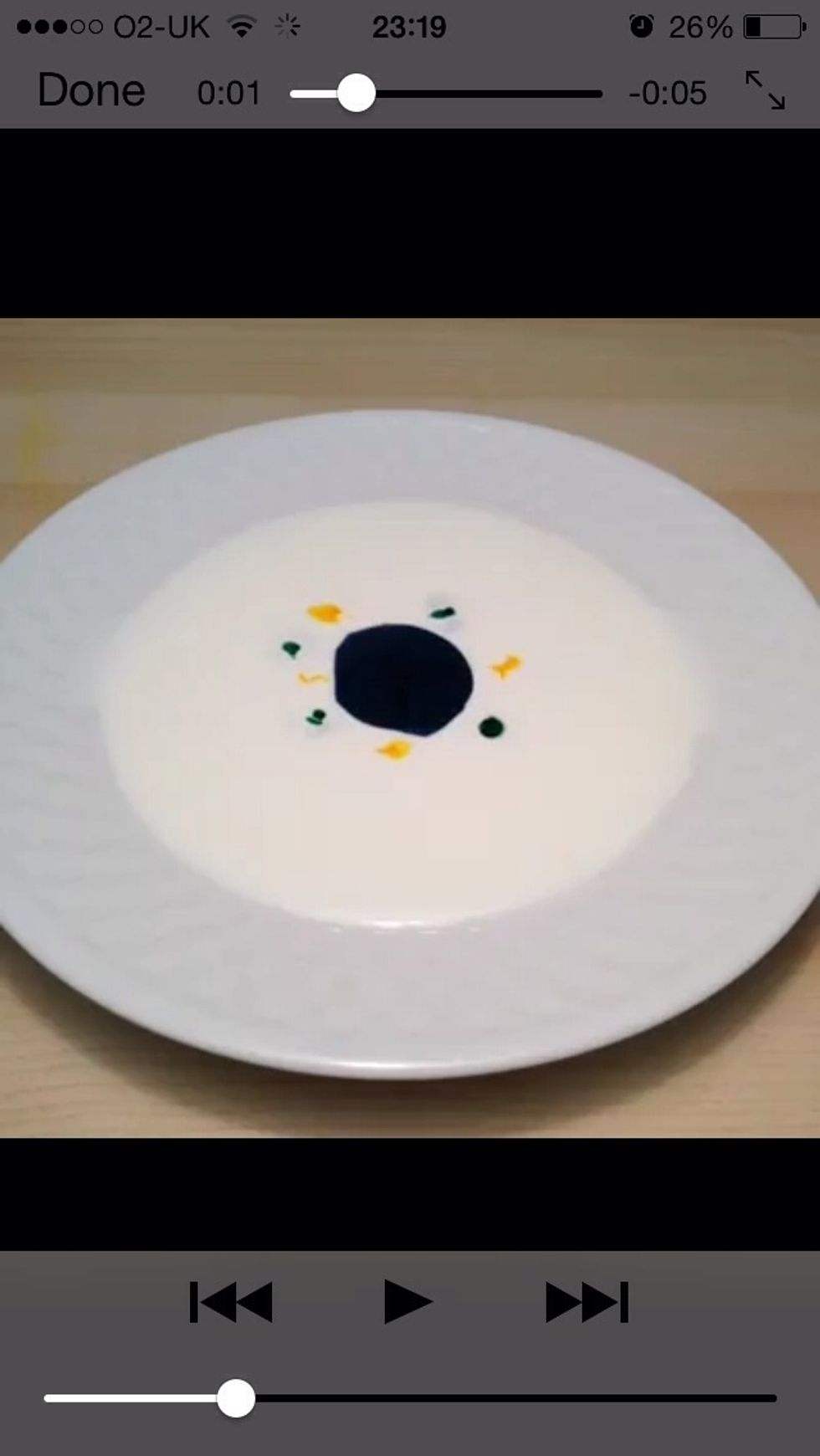 It's better to use more than 2 colours so the end result looks funky!
Dip 1 end of the cotton swab in the dishwashing soap then place it in the middle of the milk and colouring droplets. Hold for 10-15 seconds.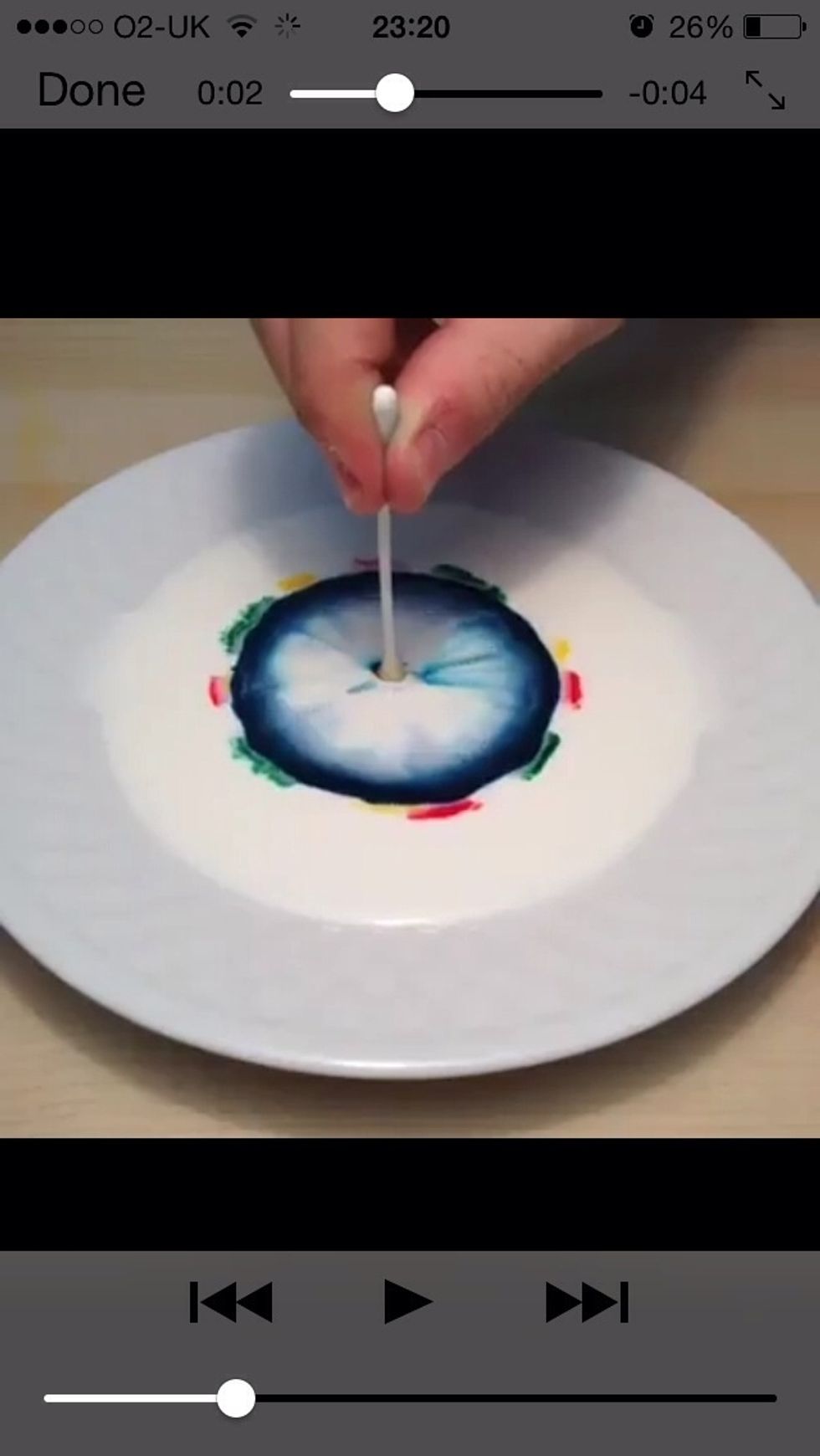 Hold it....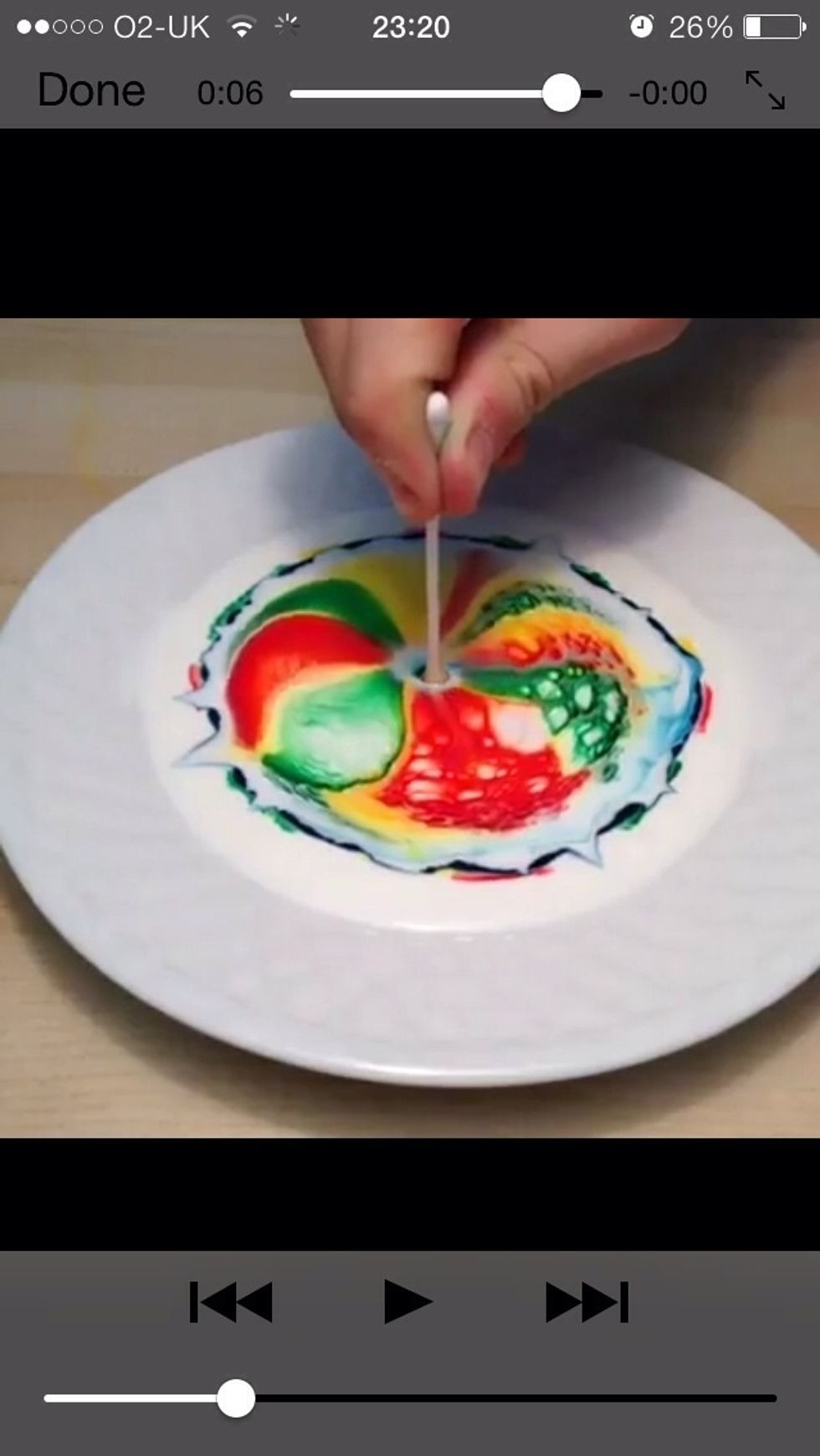 Watch the burst of colours!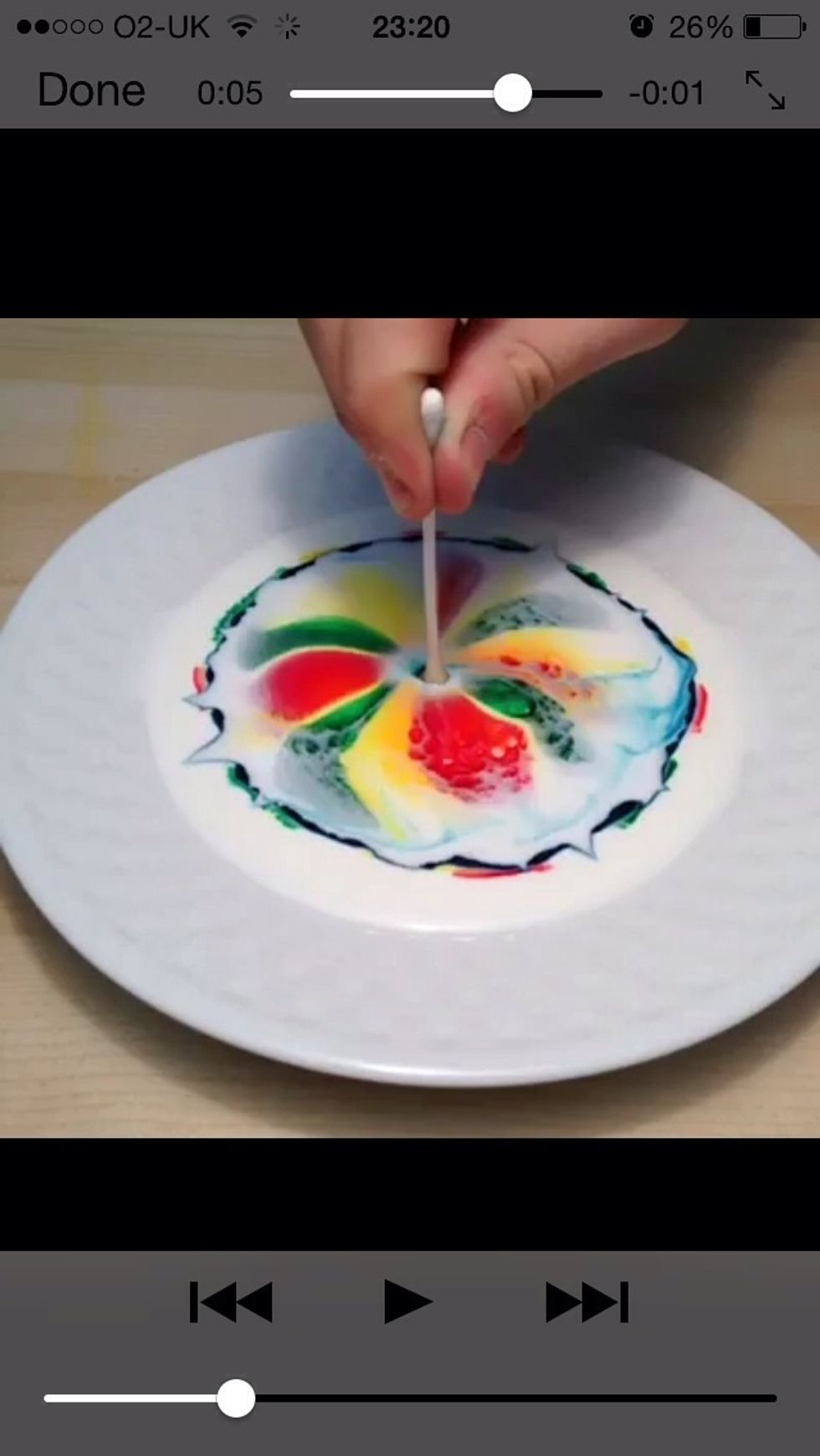 Voila! The milk changes colour because of chemistry...but let's pretend it's magic!
Milk(Whole or 2%)
1.0 Dinner plate
4.0 Food colouring
Dishwashing soap
Cotton buds/swabs