How to make mile high lemon blueberry pound cake
Make Mile High Lemon Blueberry Pound Cake
440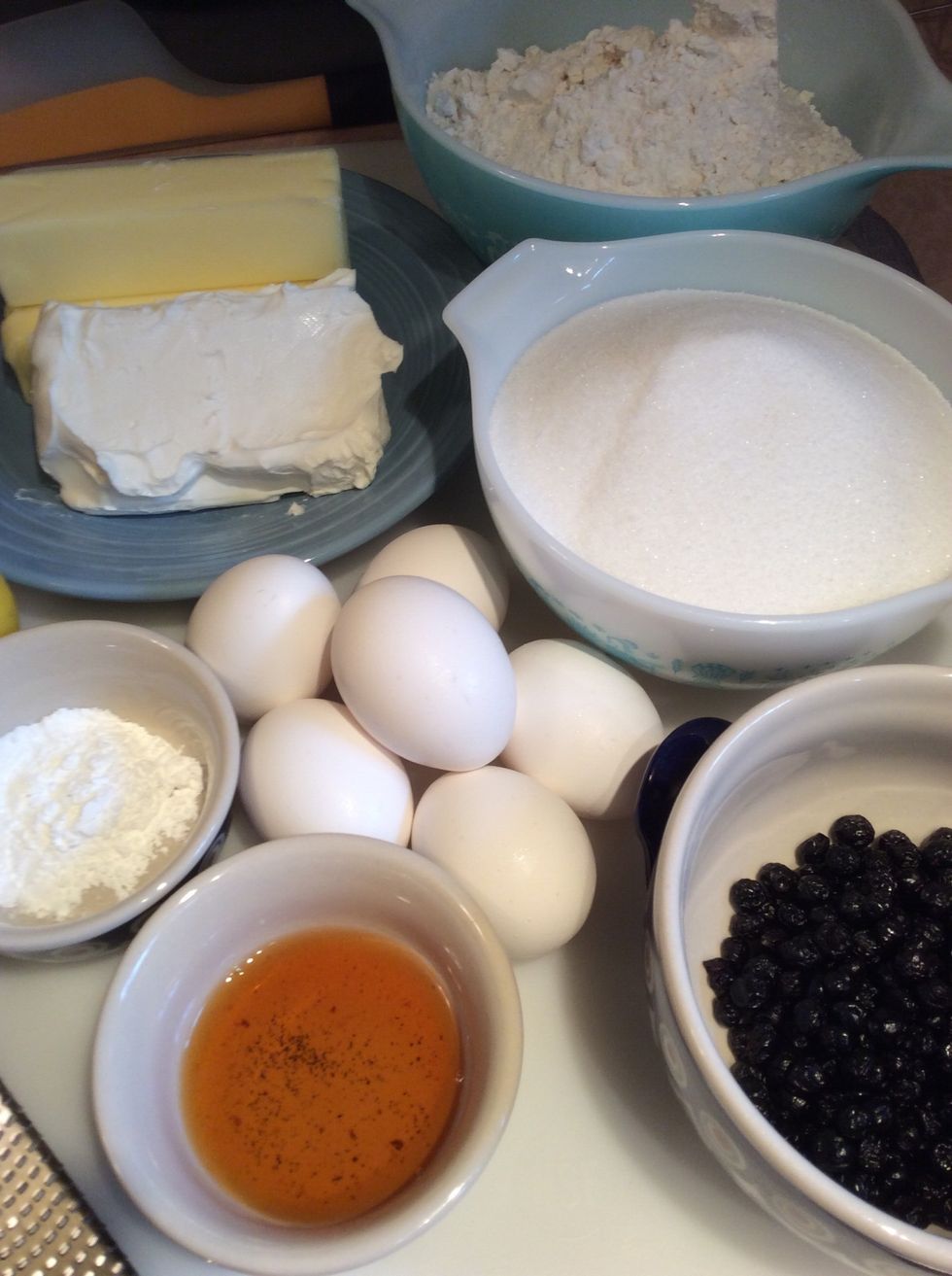 Gathered ingredients; 3 sticks butter, 1-8oz cream cheese, 3 c sugar, vanilla, 2 tsp baking powder, 3 c flour, lemon zest and dried blueberries.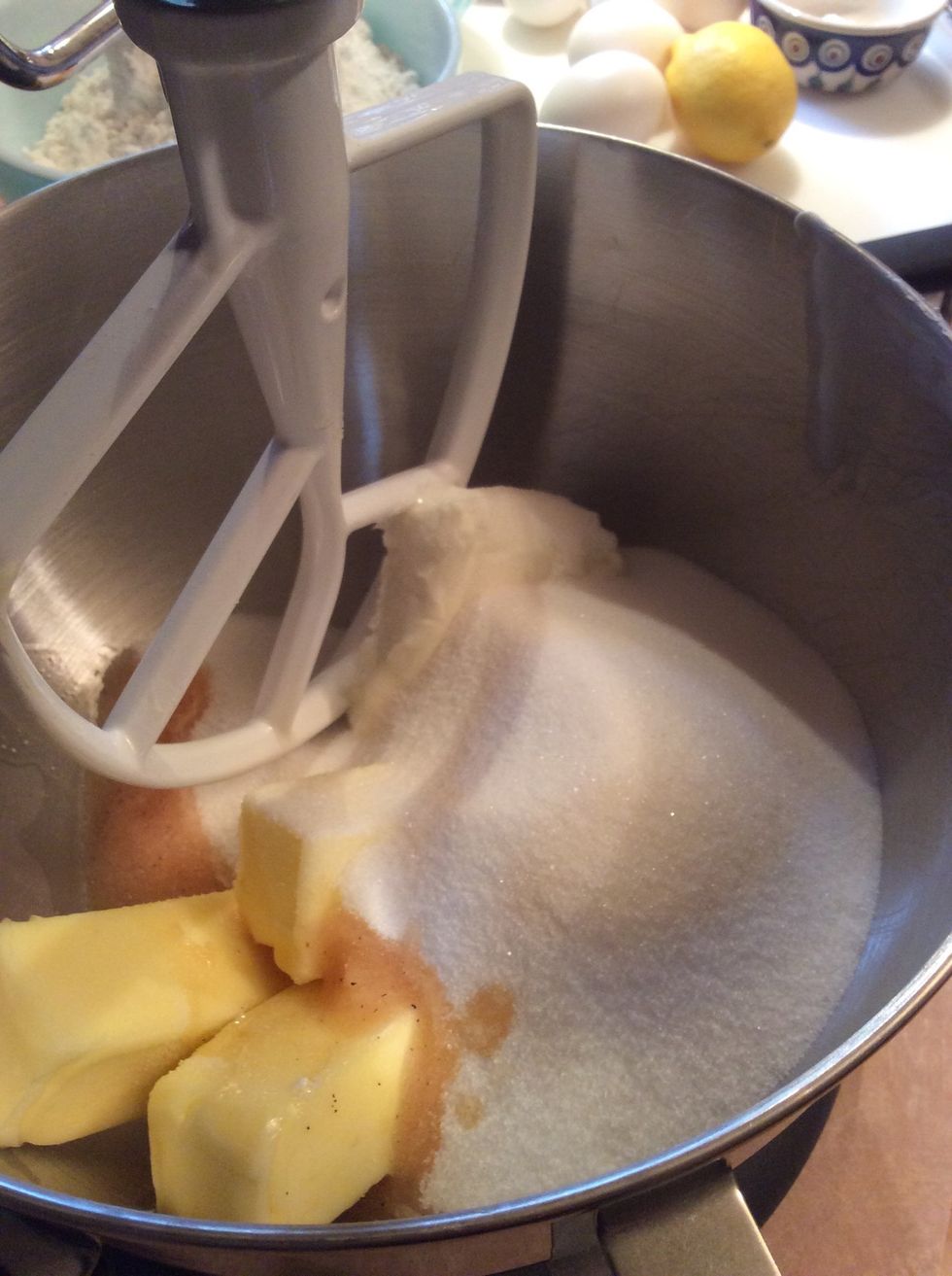 Place the butter, cream cheese, sugar and vanilla in large mixing bowl.
Cream ingredients together until smooth and creamy, no lumps are visible.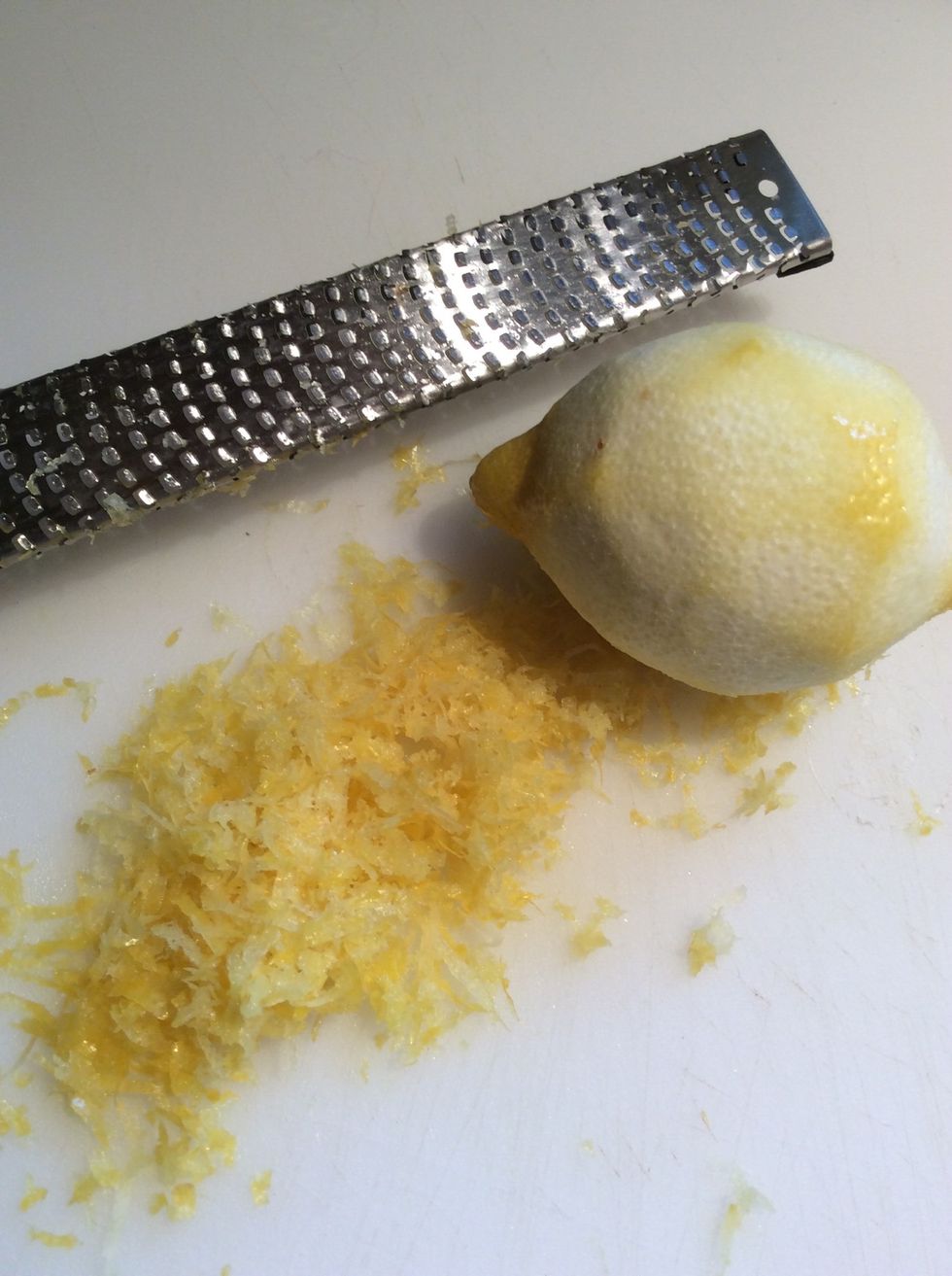 Zest 1 lemon. Set the zested lemon aside, this lemon will be juiced for the lemon glaze later when the cake has finished baking.
At this point add the lemon zest. Blending the lemon zest with the sugar and butter helps release the oil in the rind which gives it a wonderful lemony taste.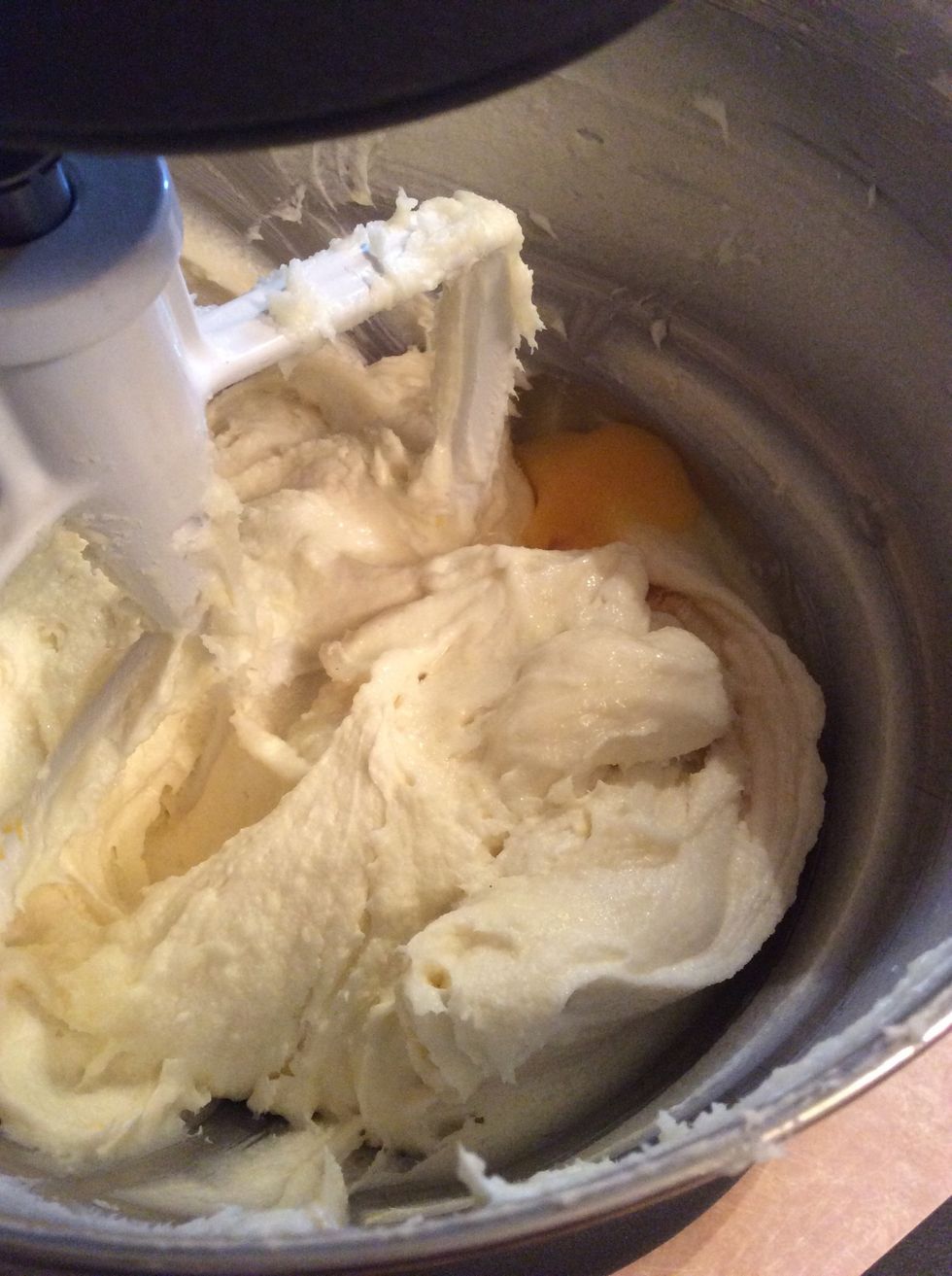 Blend in eggs one at a time.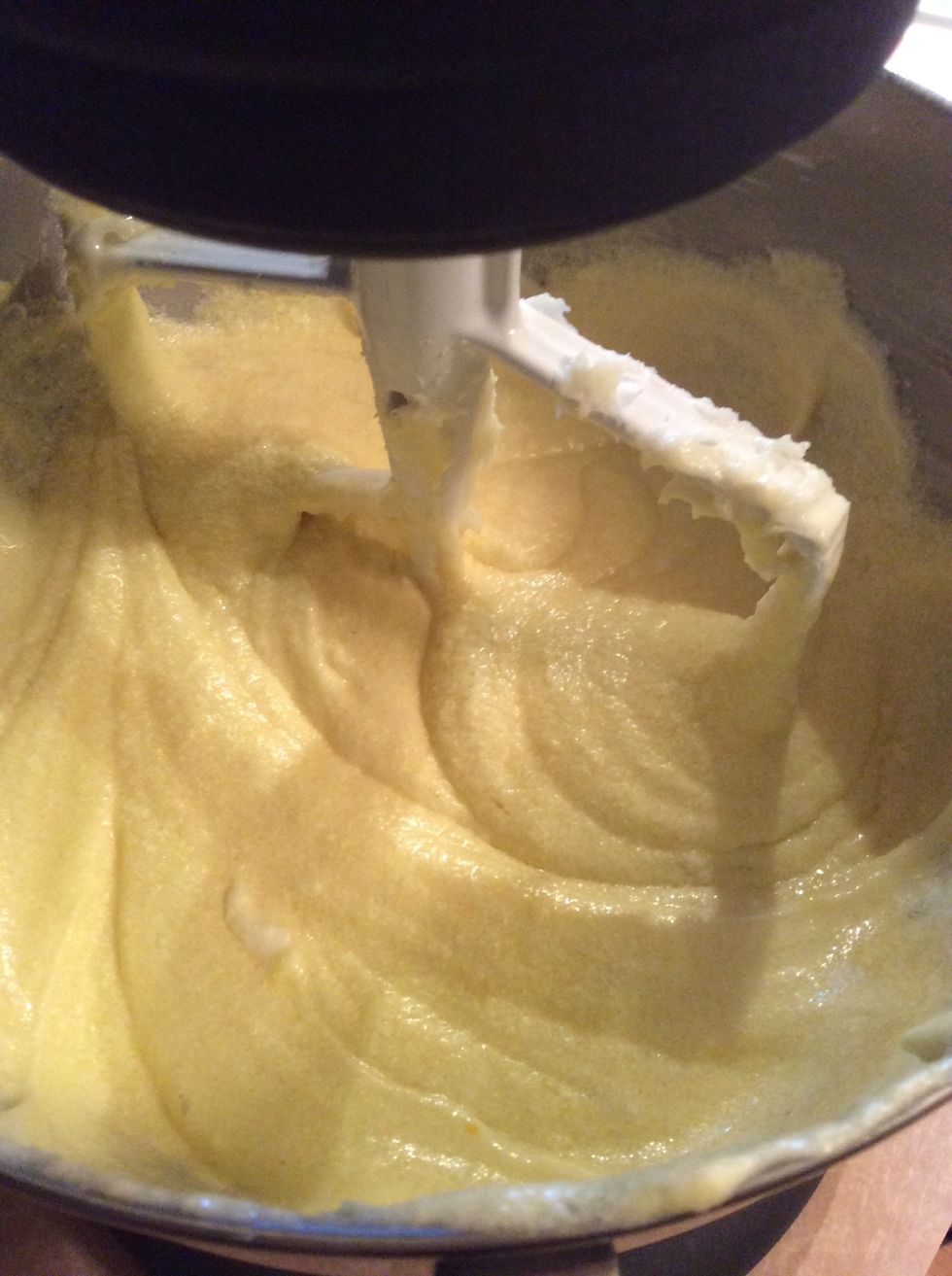 Mix thoroughly.
Add half the flour with the baking powder. Blend until smooth.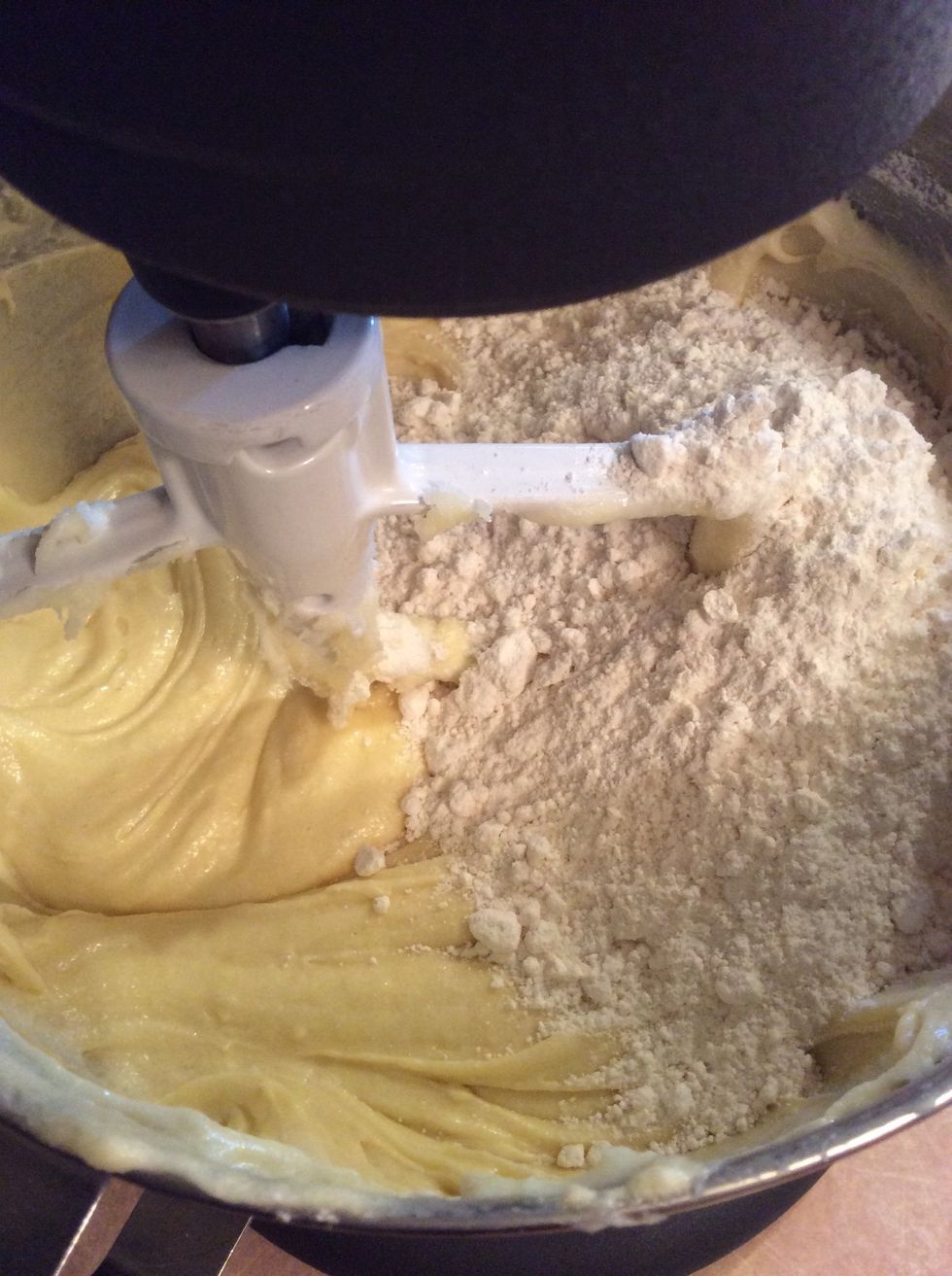 Scrape the bowl down and add the remaining 1/2 of the flour. Mix until smooth.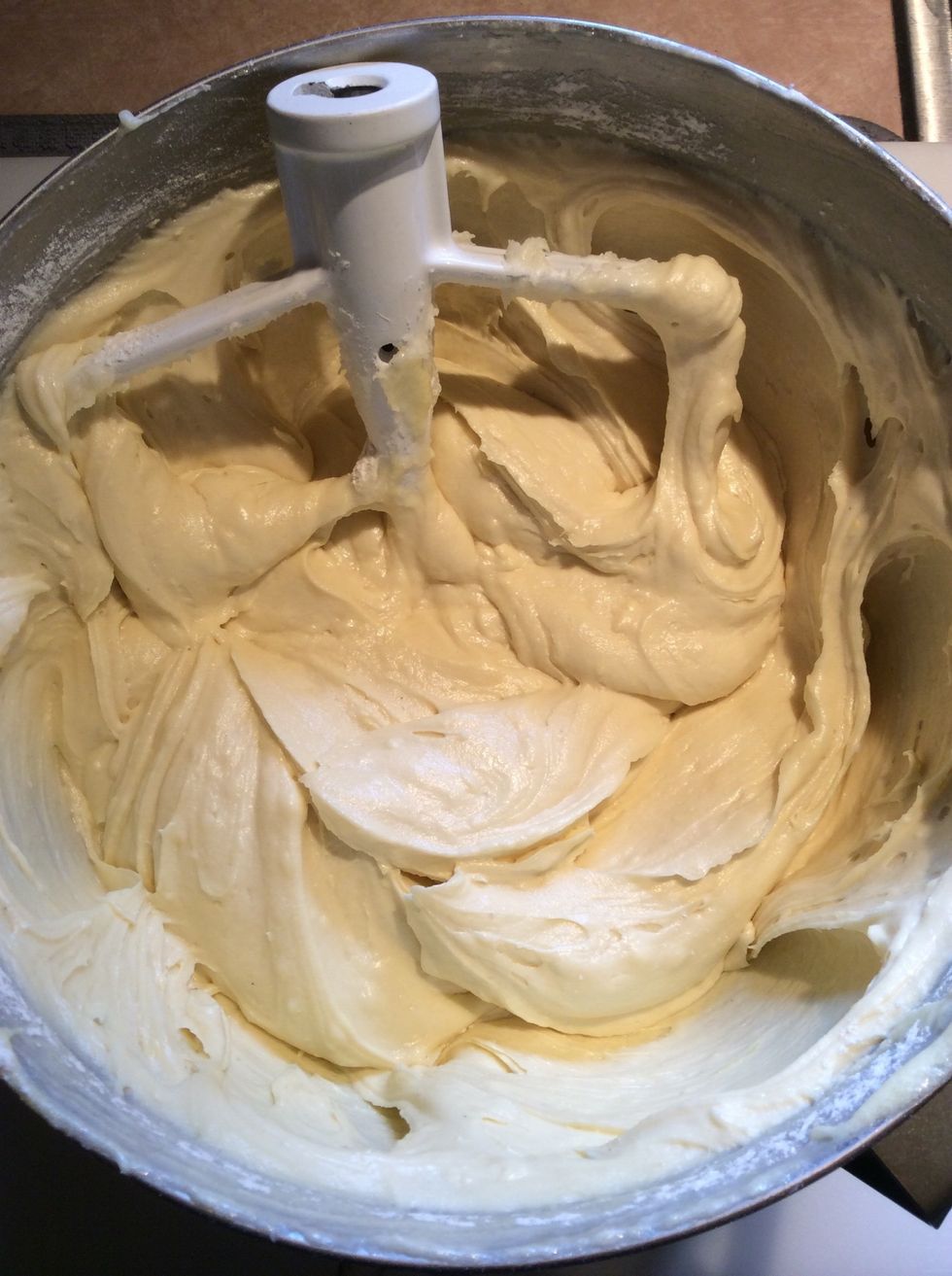 Nicely mixed. Remove from mixer.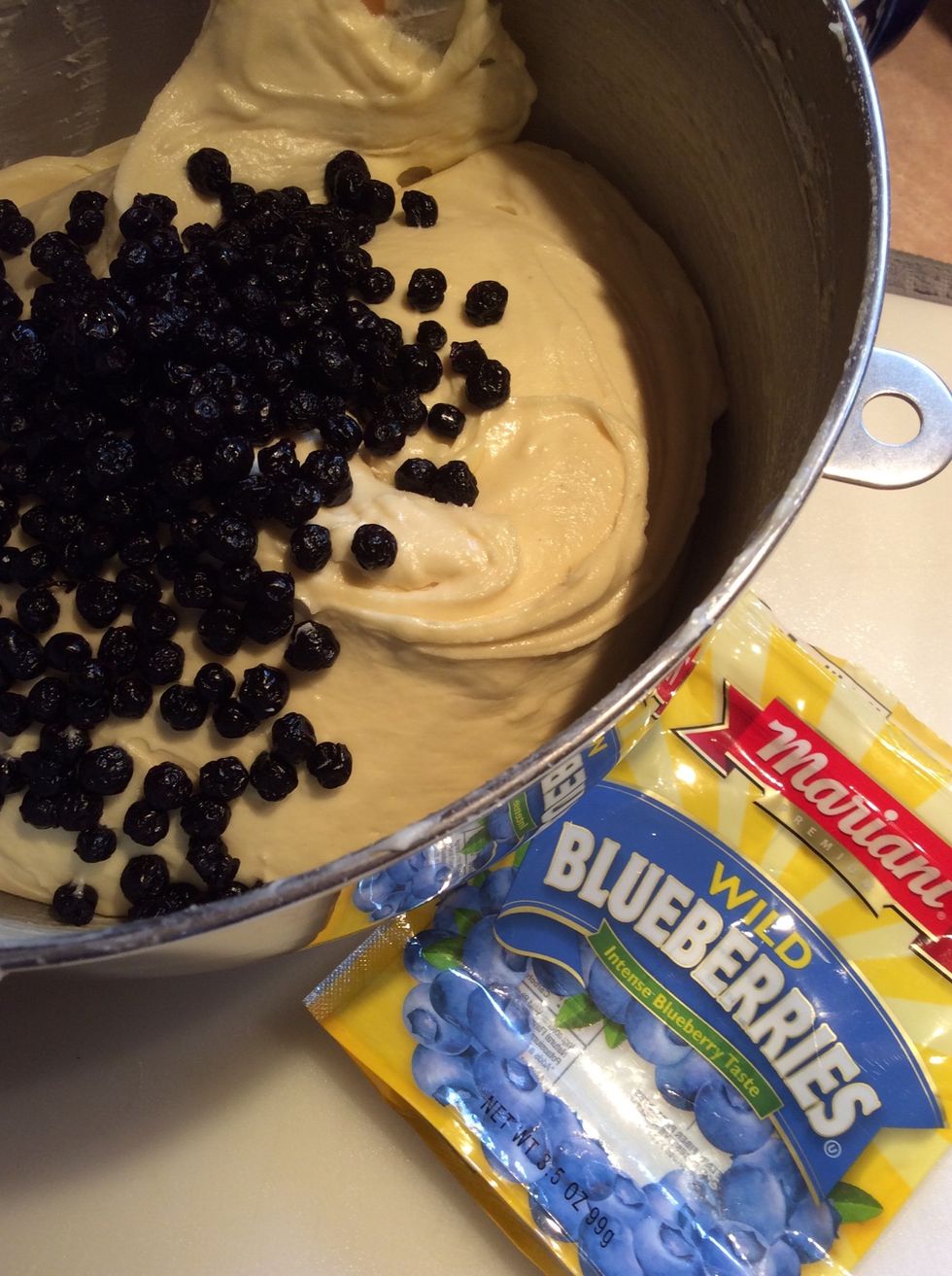 For this guide I use one package of 3 oz wild dried blueberries. (2 packages would have been better) gently stir them in by hand.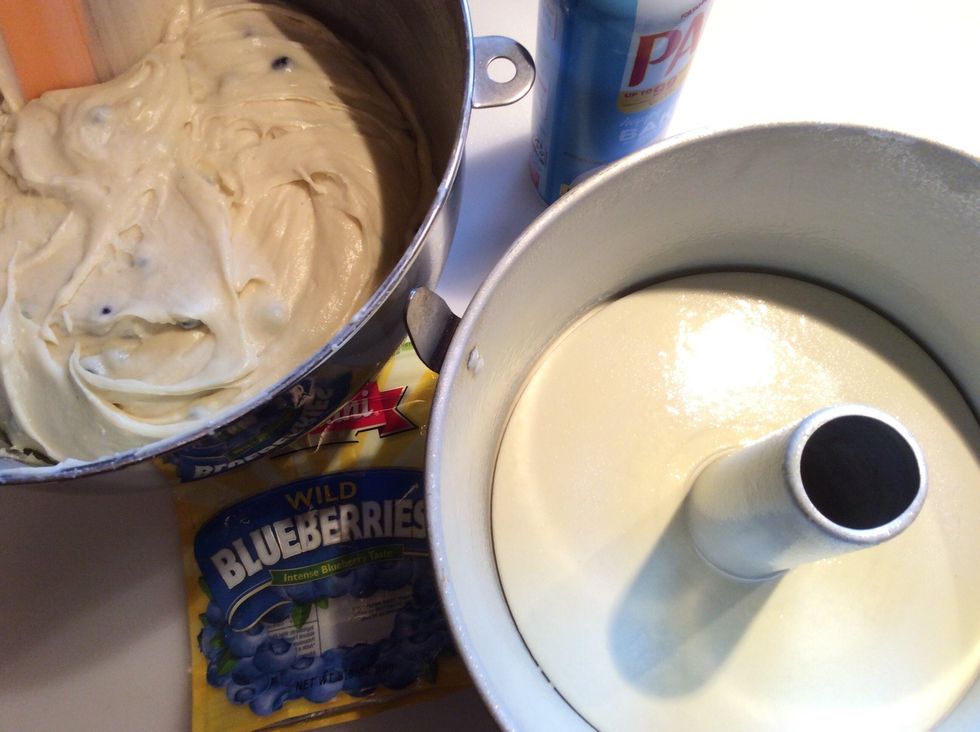 Batter is ready for a 10 inch tube pan. Pan is prepared with a bakers release spray.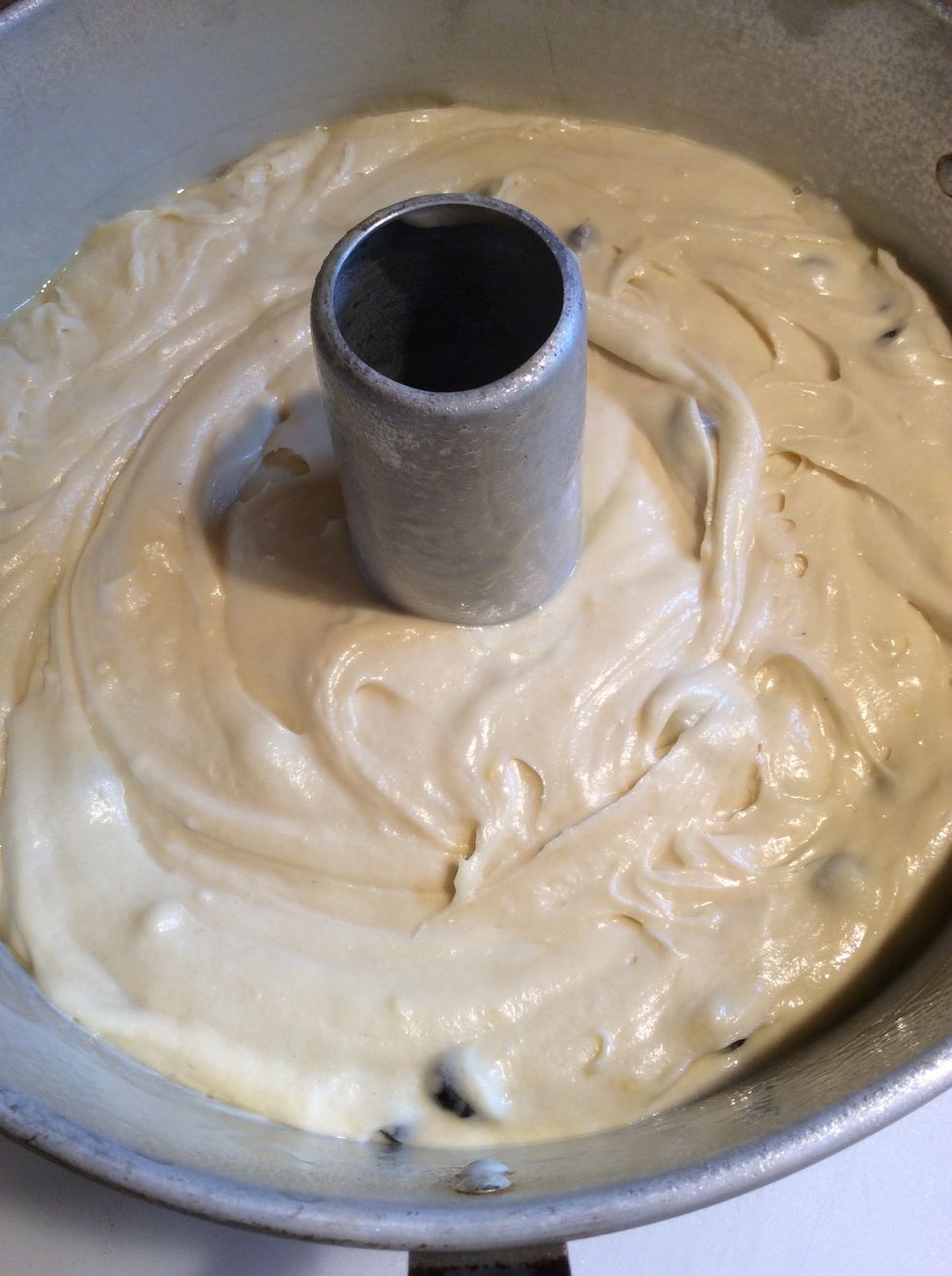 Add the batter to the pan. Spread out evenly through the pan.
Bake at 325f for 1 1/2 hour. Use a toothpick to test for doneness.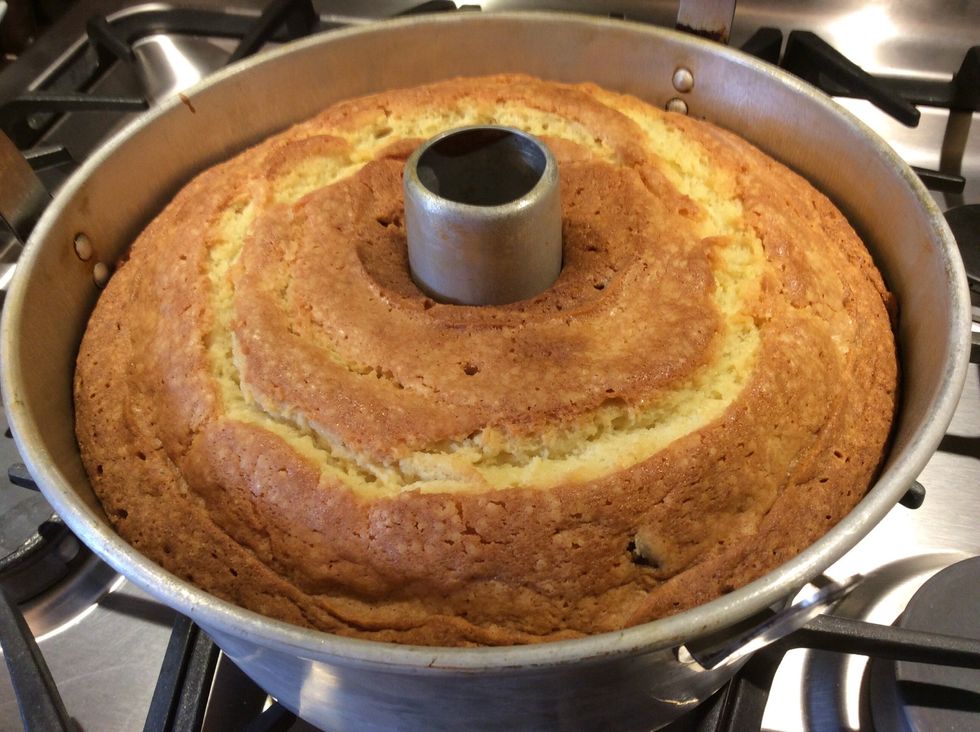 Gorgeous golden color. This cake bakes so high, you won't believe it's a pound cake.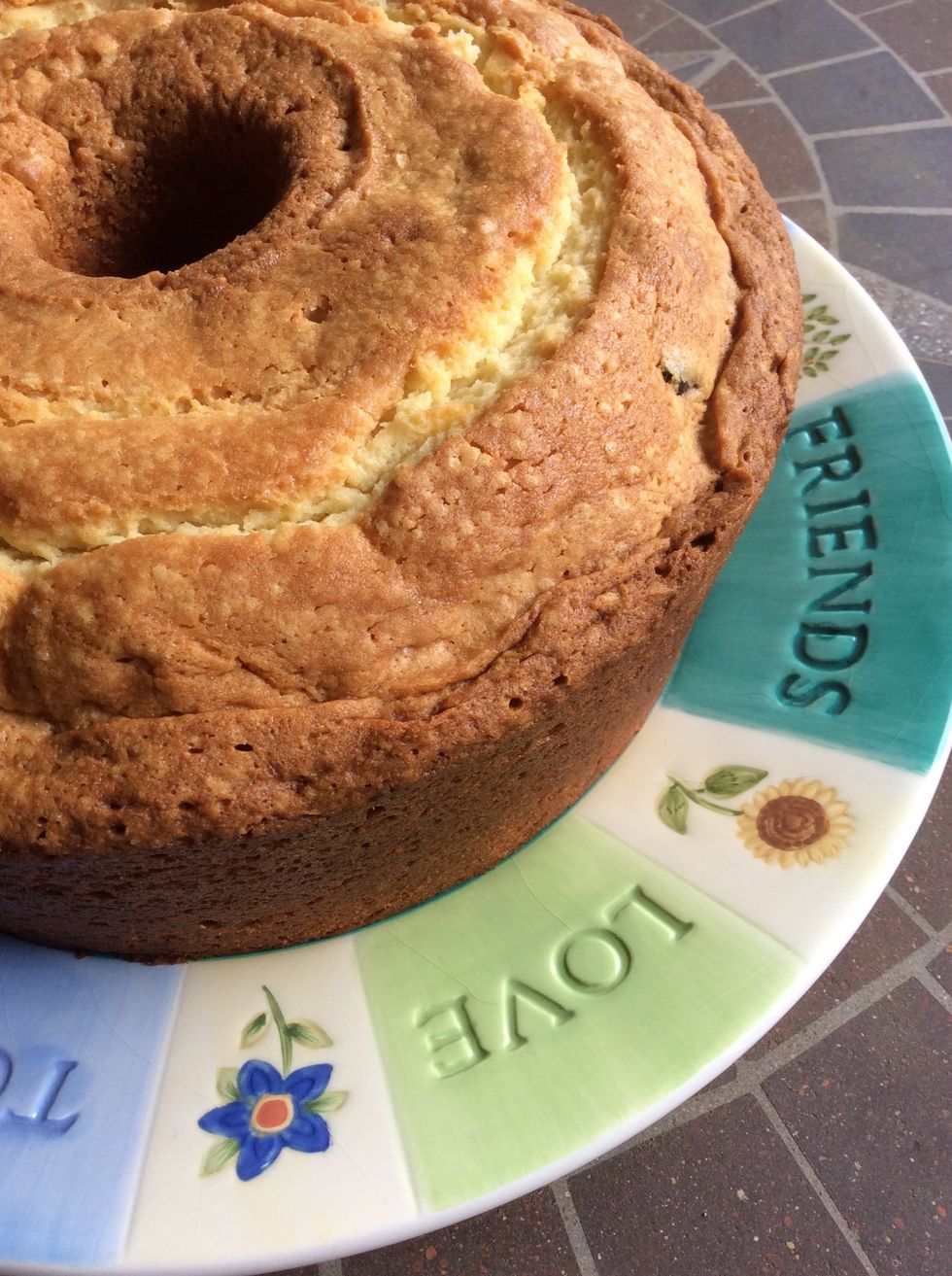 When cake has cooled slightly, invert to your favorite plate.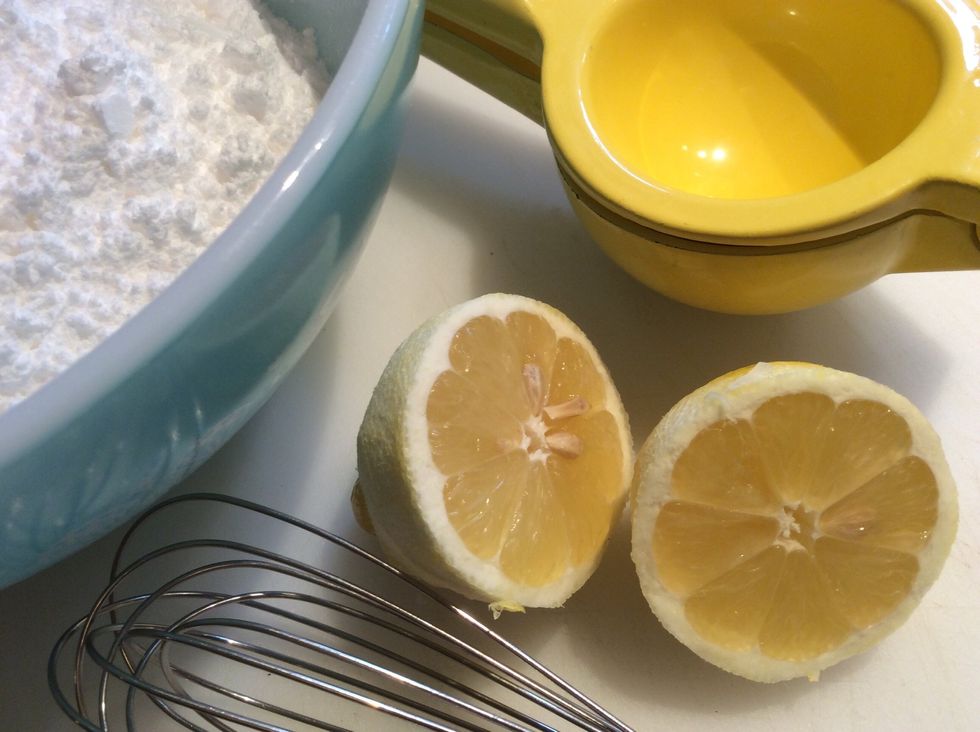 Prepare the lemon glaze; 2 cups of powdered sugar and the juice of 1 - 2 lemons.
Pour the glaze over the cake, covering the entire top of the cake.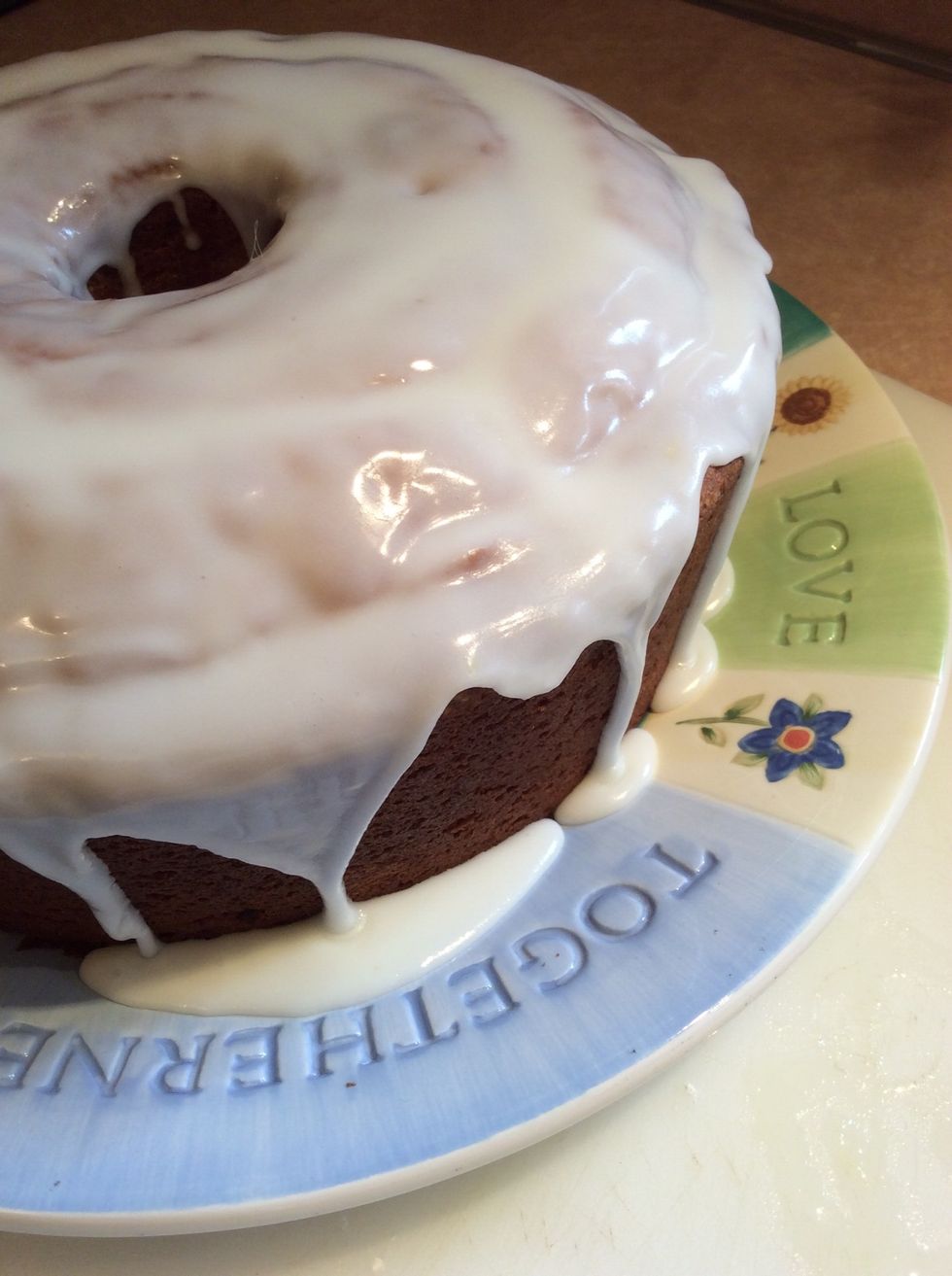 Stands tall, dressed to impress, moist and delicious!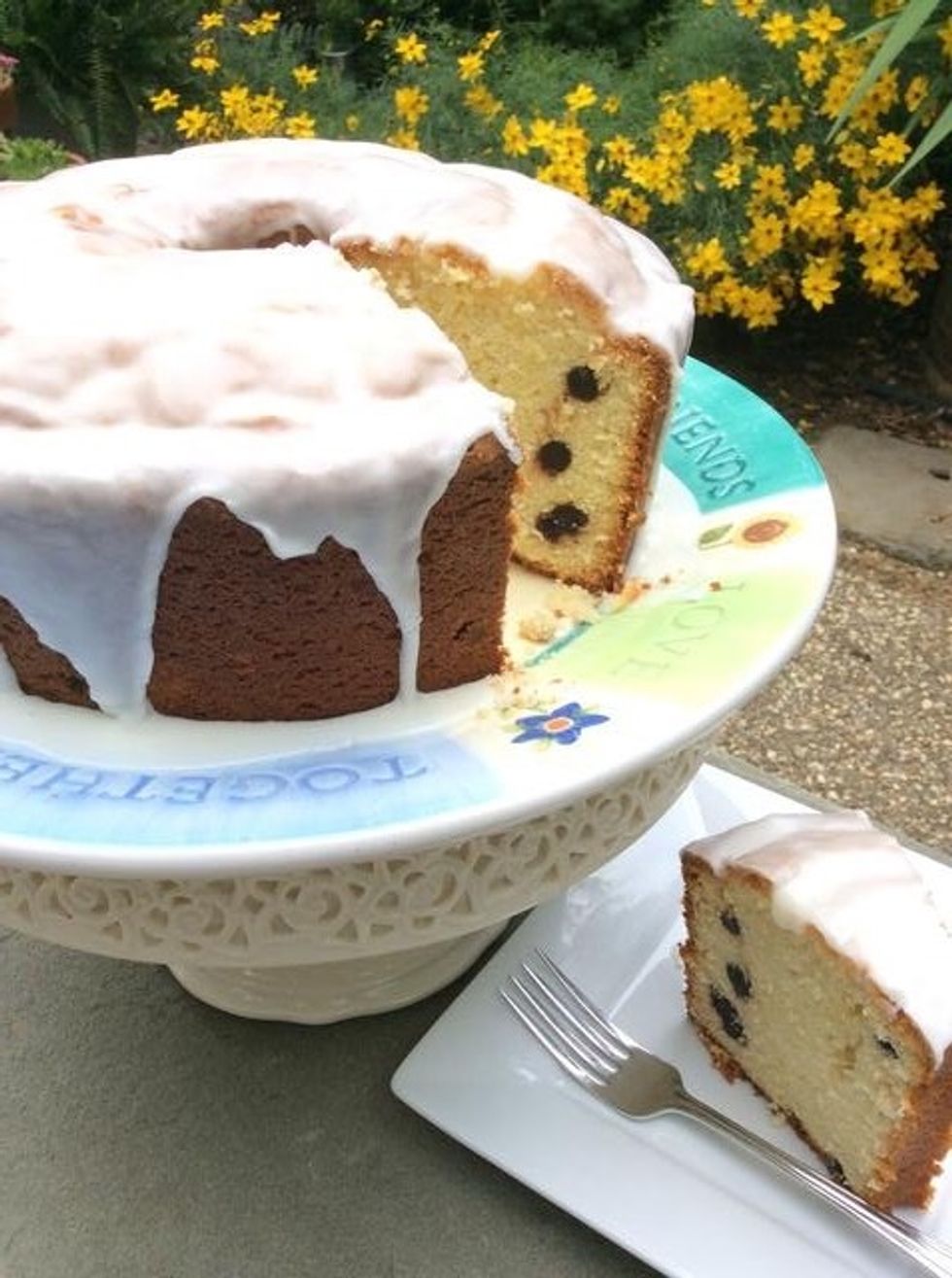 Mile High Lemon Blueberry Pound Cake. Delicious. Enjoy❤️!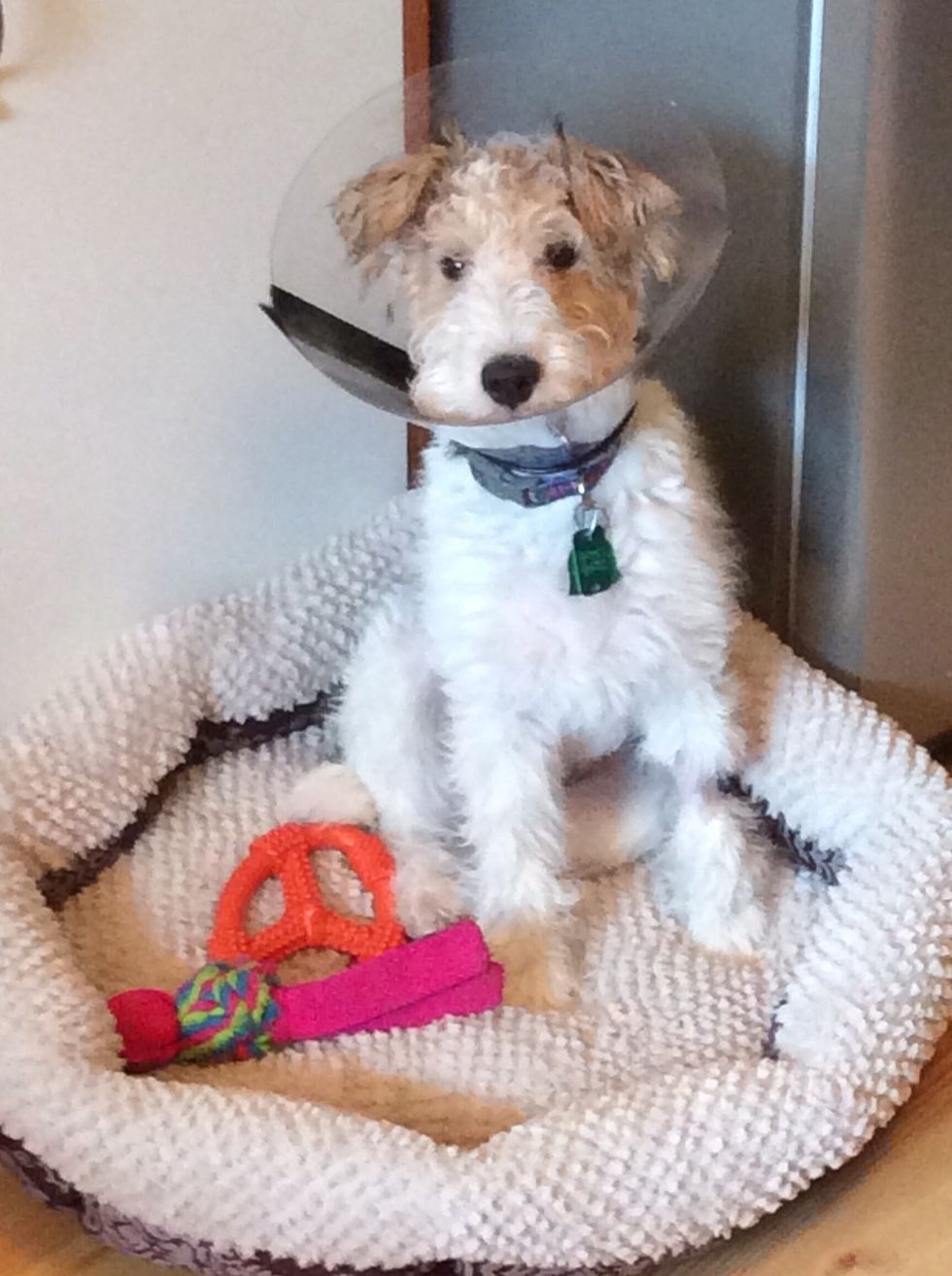 Thank you for viewing another one of my delicious guides. Please remember to ❤️ them! Please check out some of my other dessert guides too. Enjoy!
3.0 Sticks of Butter (1 1/2 cups)
8.0oz Cream cheese
3.0c Sugar
1.0tsp Pure Vanilla Extract
Zest of 1 lemon
6.0 Eggs
3.0c All purpose flour
2.0tsp Baking powder
2.0 3oz pkgs dried blueberries
2.0c Powdered sugar
Juice of 1 - 2 lemons
Joseph Feiertag
A career pastry chef. My favorite dessert is creme brûlée. I love making anything with chocolate, blueberries, maple syrup or anything flavored with bourbon!
Northeast, Pennsylvania USA