How to make mid-eastern meat-filled pita pockets (anayes)
Make Mid-Eastern Meat-Filled Pita Pockets (Anayes)
10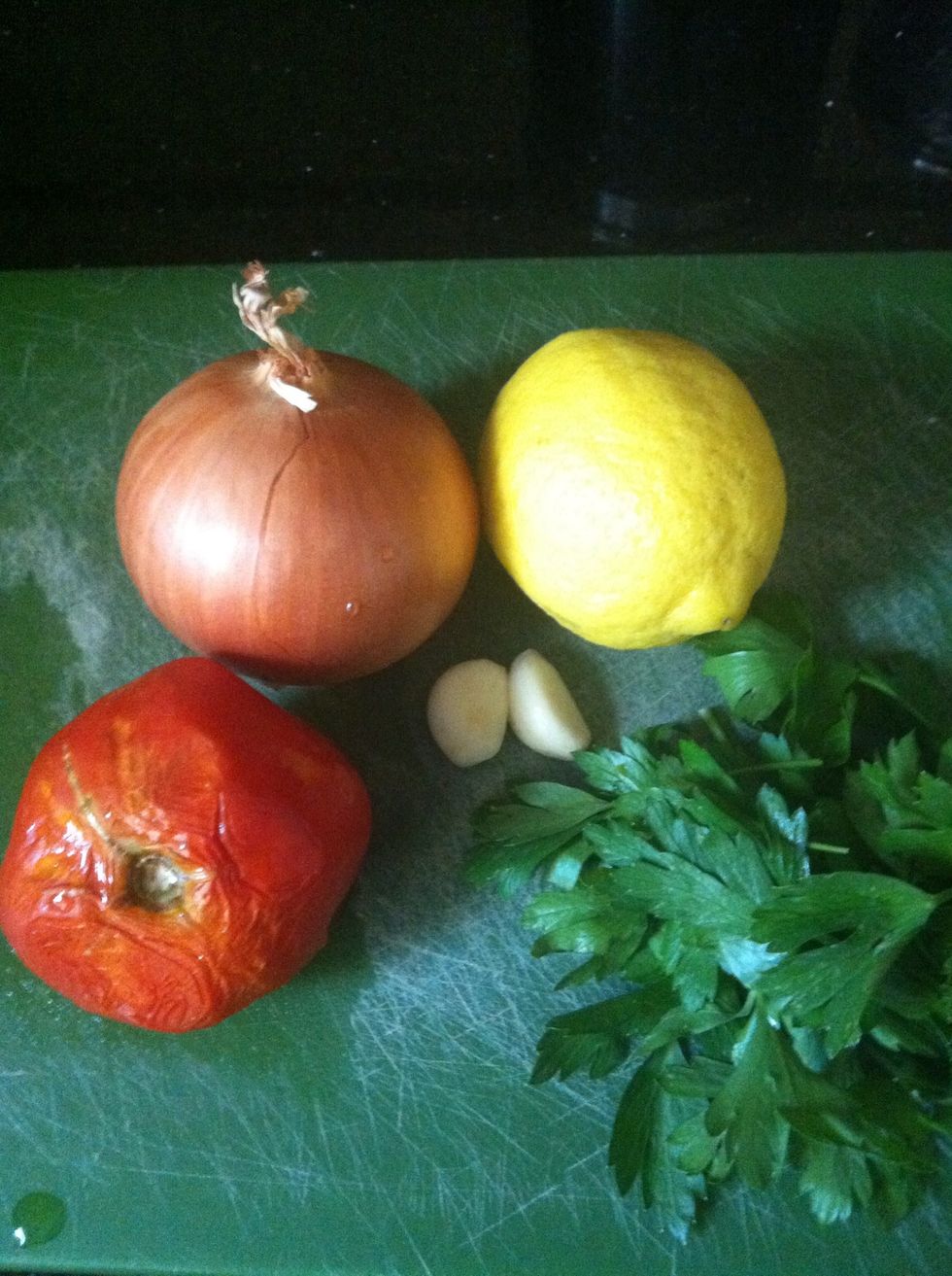 Fresh vegetables.. You can tell my tomato is super ripe! Chop your parsley, juice half lemon, dice your tomato and onion, and grate garlic.
About a palmful of pine nuts. These guys are really expensive. Store in freezer for longer shelf life.
Toast up your pine nuts.. Be very careful they burn quickly! Toss around in pan until golden.
1 lb of ground beef, ready for some flavor!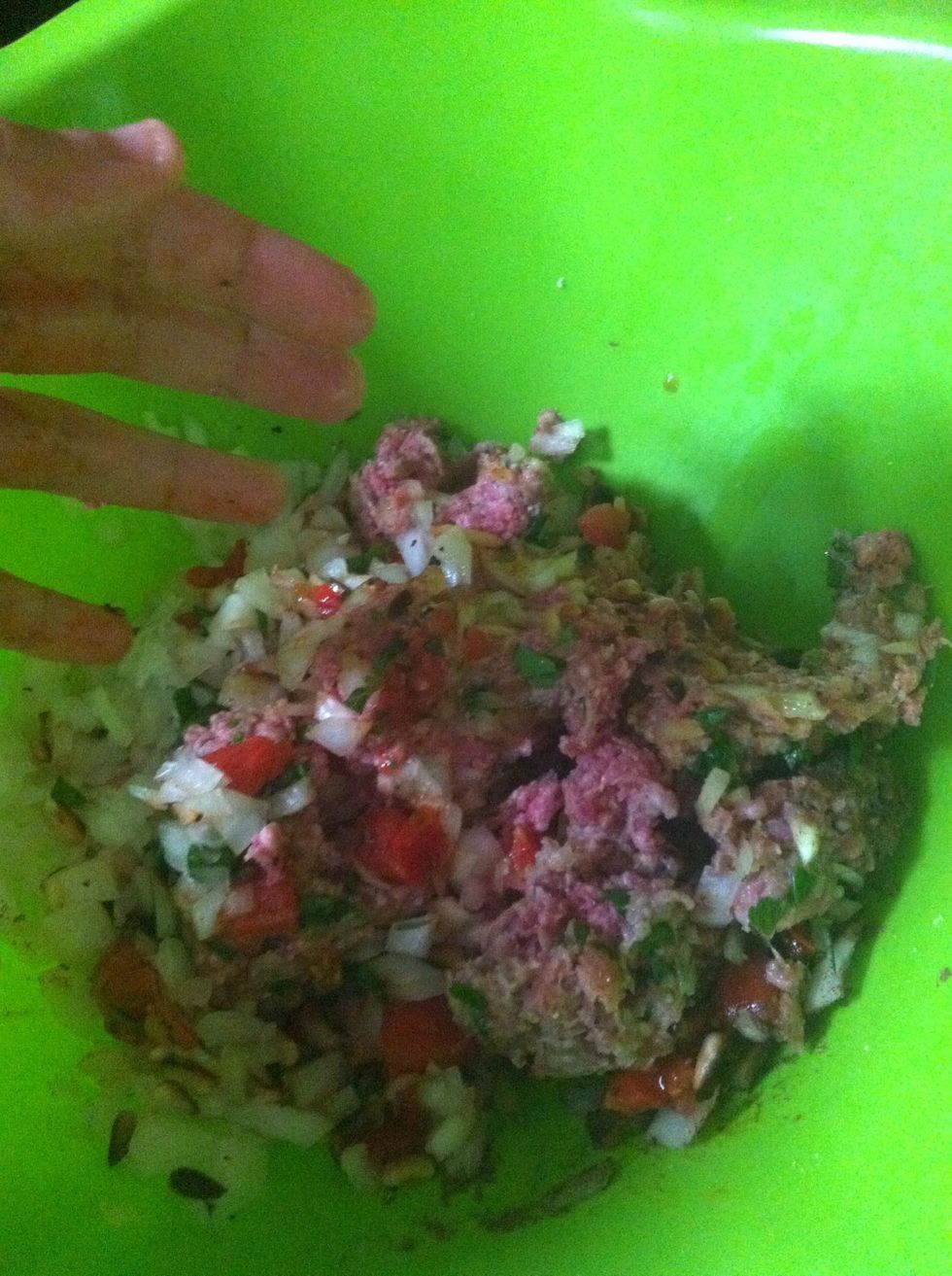 I added my chopped parsley, diced tomato and onion, squeezed half my lemon, tossed in my pinenuts, added the garlic, as well as my salt, black pepper, paprika and allspice.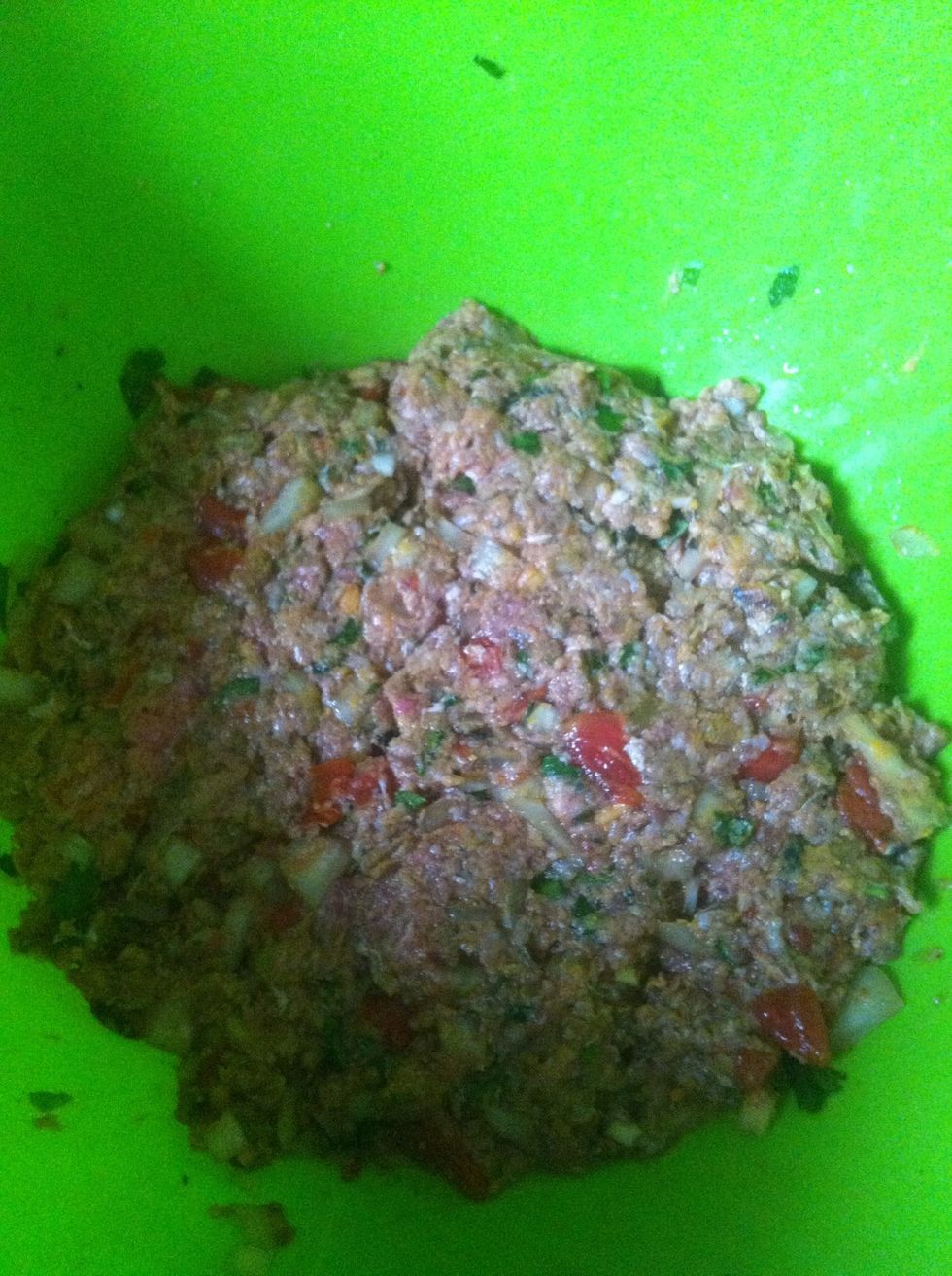 Combine well, use your hands.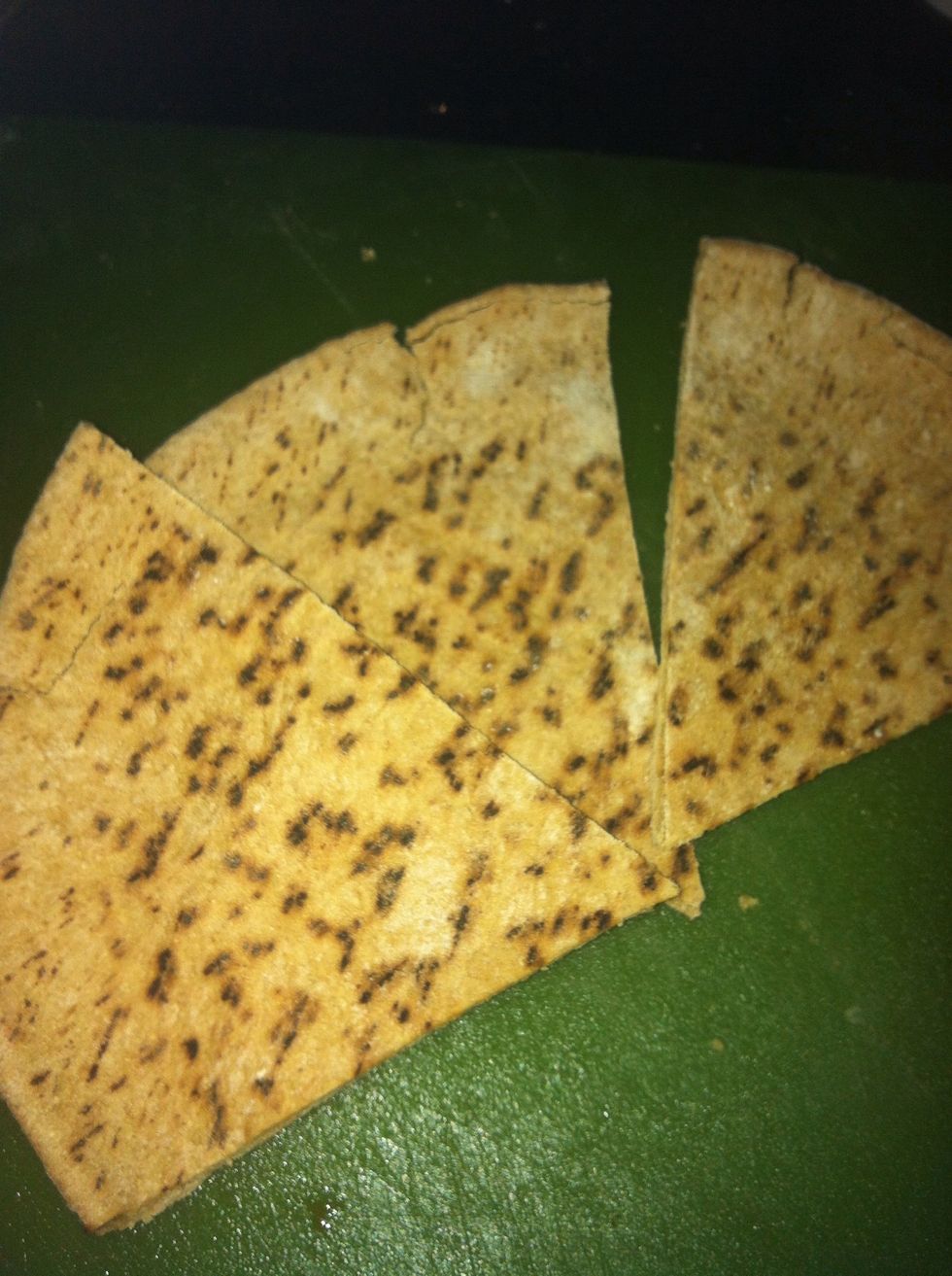 Cut your pita into quarters (if regular size) and if the bigger pita, into 6 wedge pieces like so.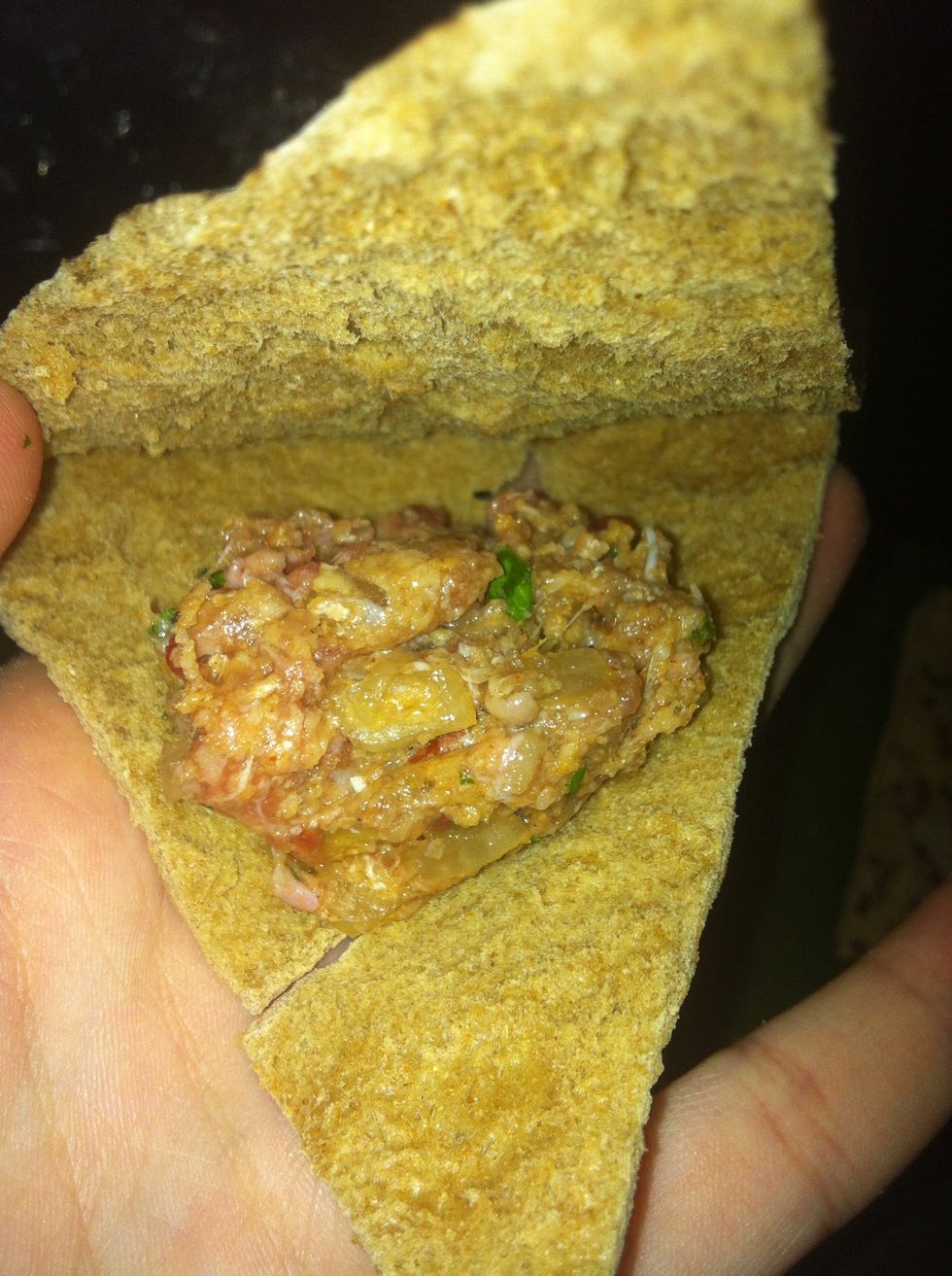 Put a spoonful of delicious meat filling inside.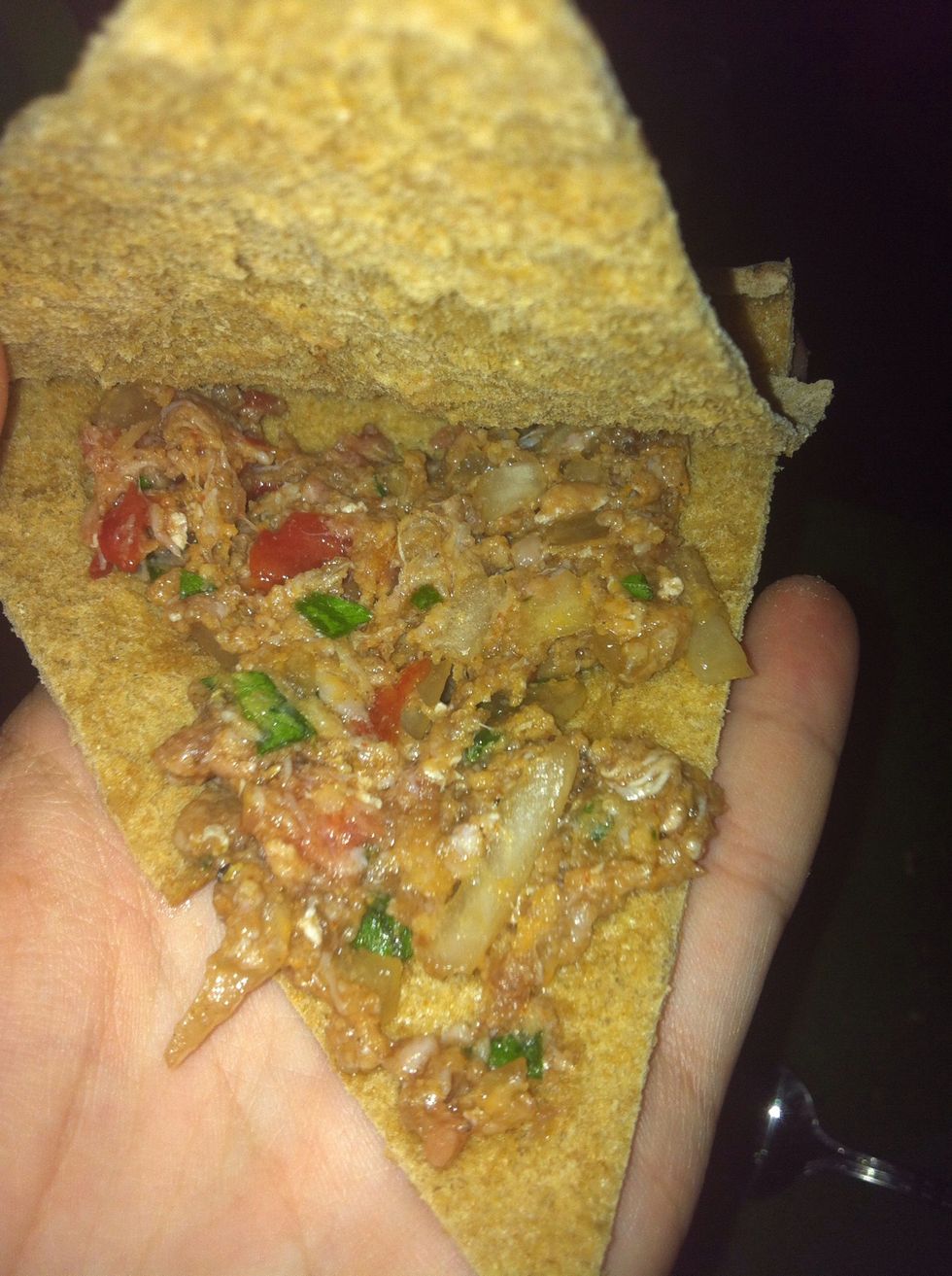 Spread to a thin layer to make sure your meat is cooked thoroughly.
3 methods to cooking Anayes: 1. Spray nonstick spray & cook in a pan over your stovetop 2. Bake on a sheet lined with parchment at 400°F for 20 min, flip halfway thru cooking. 3. Grill until done!
Yummy and great as hors d'oeuvres or a lovely meal with some rice and salad.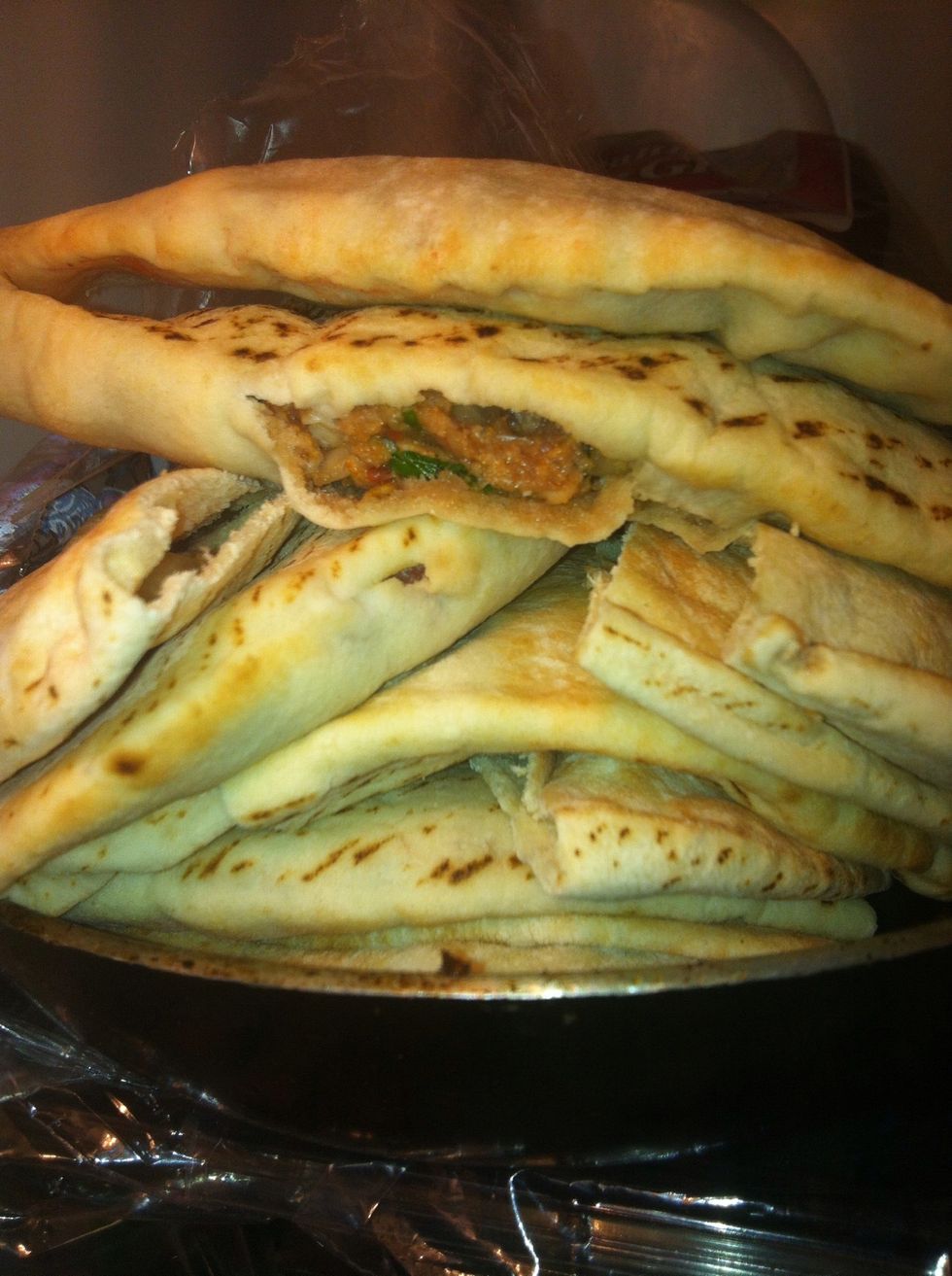 If you get tired of filling little pieces, just cut a pita in half and add more filling, cook a bit longer. Hopefully you will enjoy this once you try it. I know I love these Anayes!
1.0 Medium Onion
1.0 Ripe tomato
2.0 Cloves Garlic
1/4c Parsley
1/8c Pine nuts
1.0tsp Salt
1.0tsp Black pepper
1.0tsp Paprika
3/4tsp Allspice
1/2 Lemon
1.0lb Ground beef
Pita bread
Oil
Grill