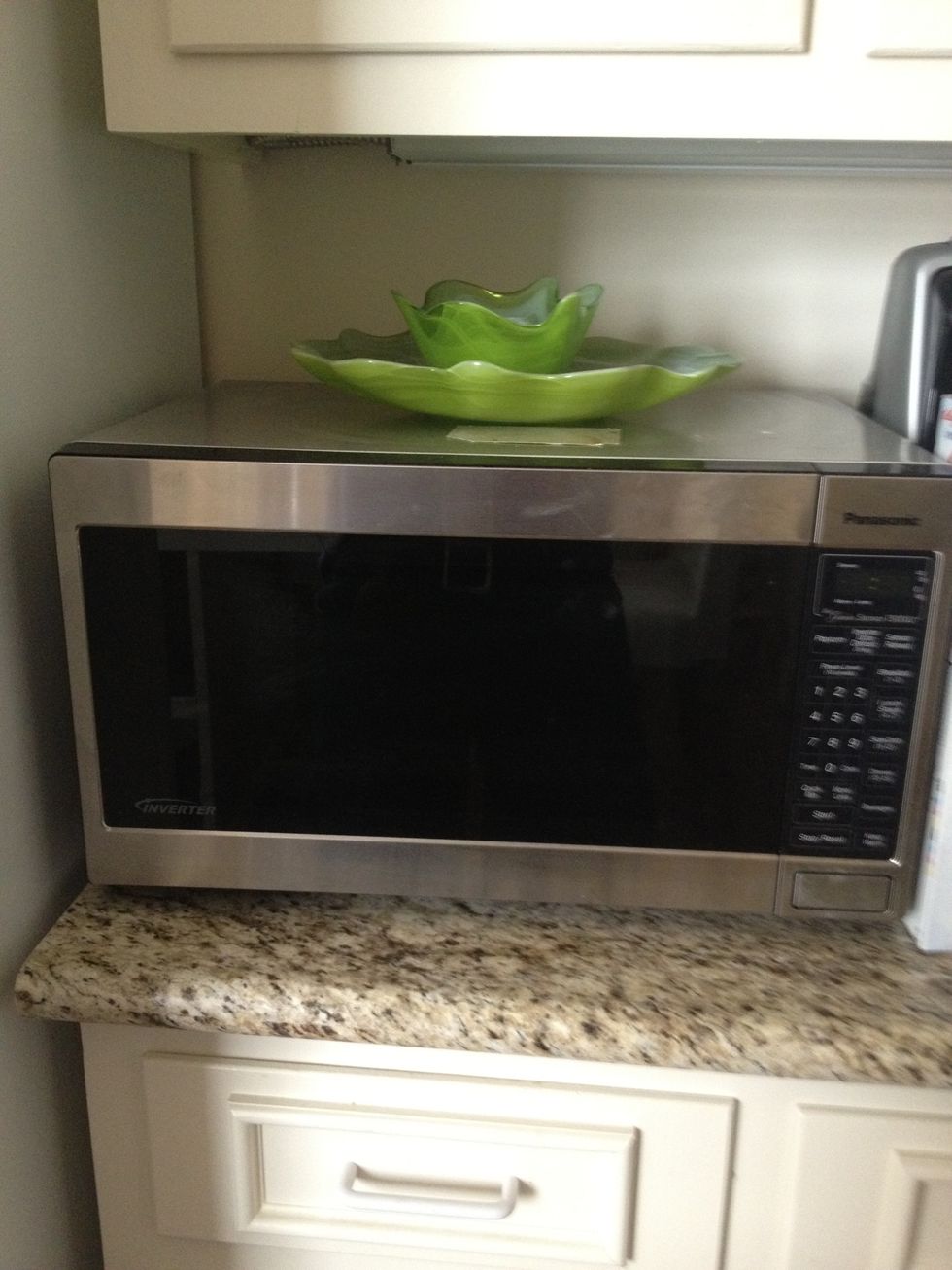 You're gonna need a nuker. You'll want to unfold the popcorn bag as instructed, and lay in the microwave.
Set the timer for 5 minutes even if that feels like too long. Then watch it pop and get involved if a bag rotation or assist looks required. The goal is an even pop - black popcorn is the enemy.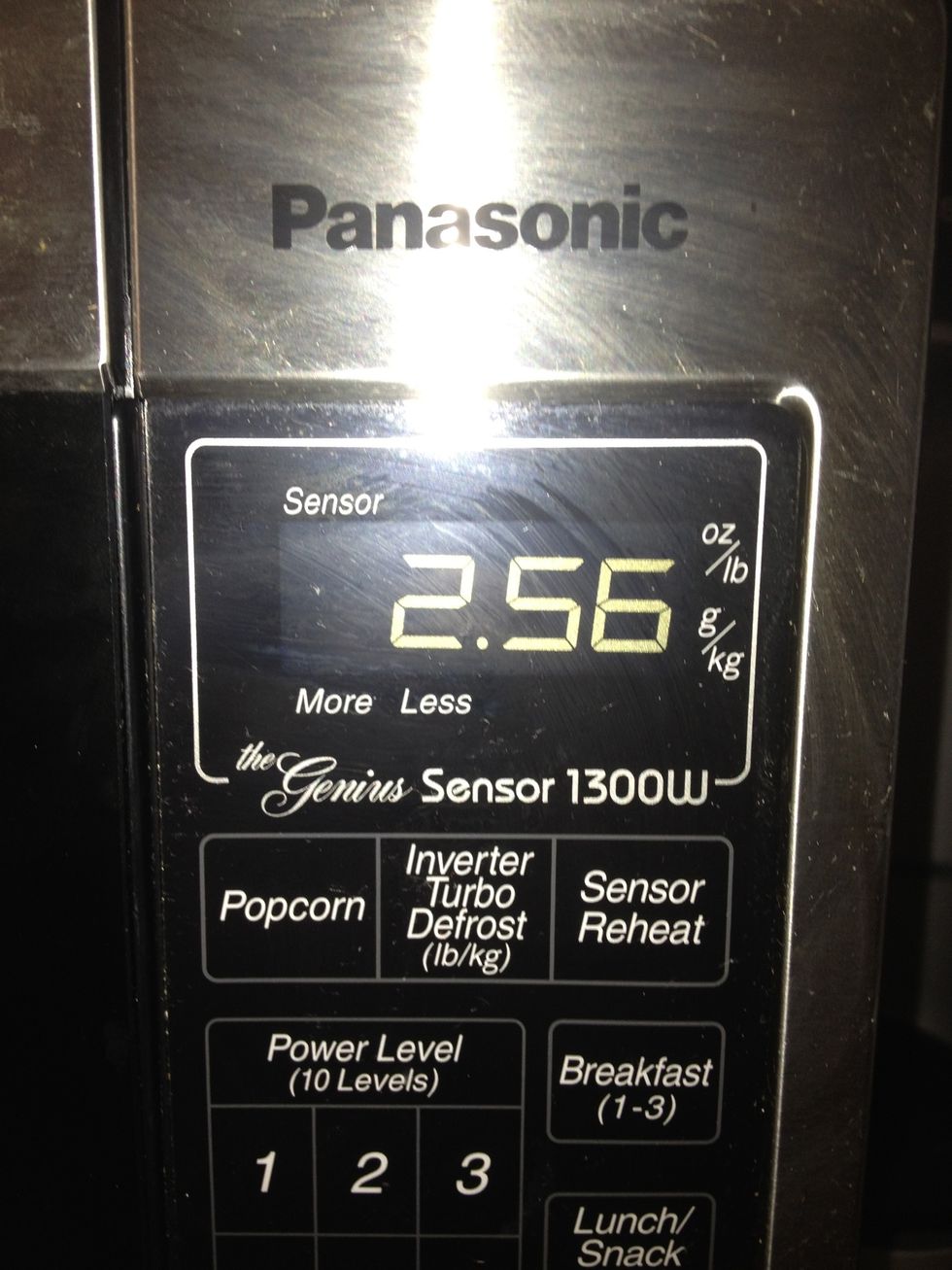 Every microwave is different - I watched and listened until a few seconds between pops, then pulled the bag. In this case, a quick pull.
Once the popcorn is done - and it should be nice and white and fluffy - pour HALF the bag into a bowl. It is now time to butter up.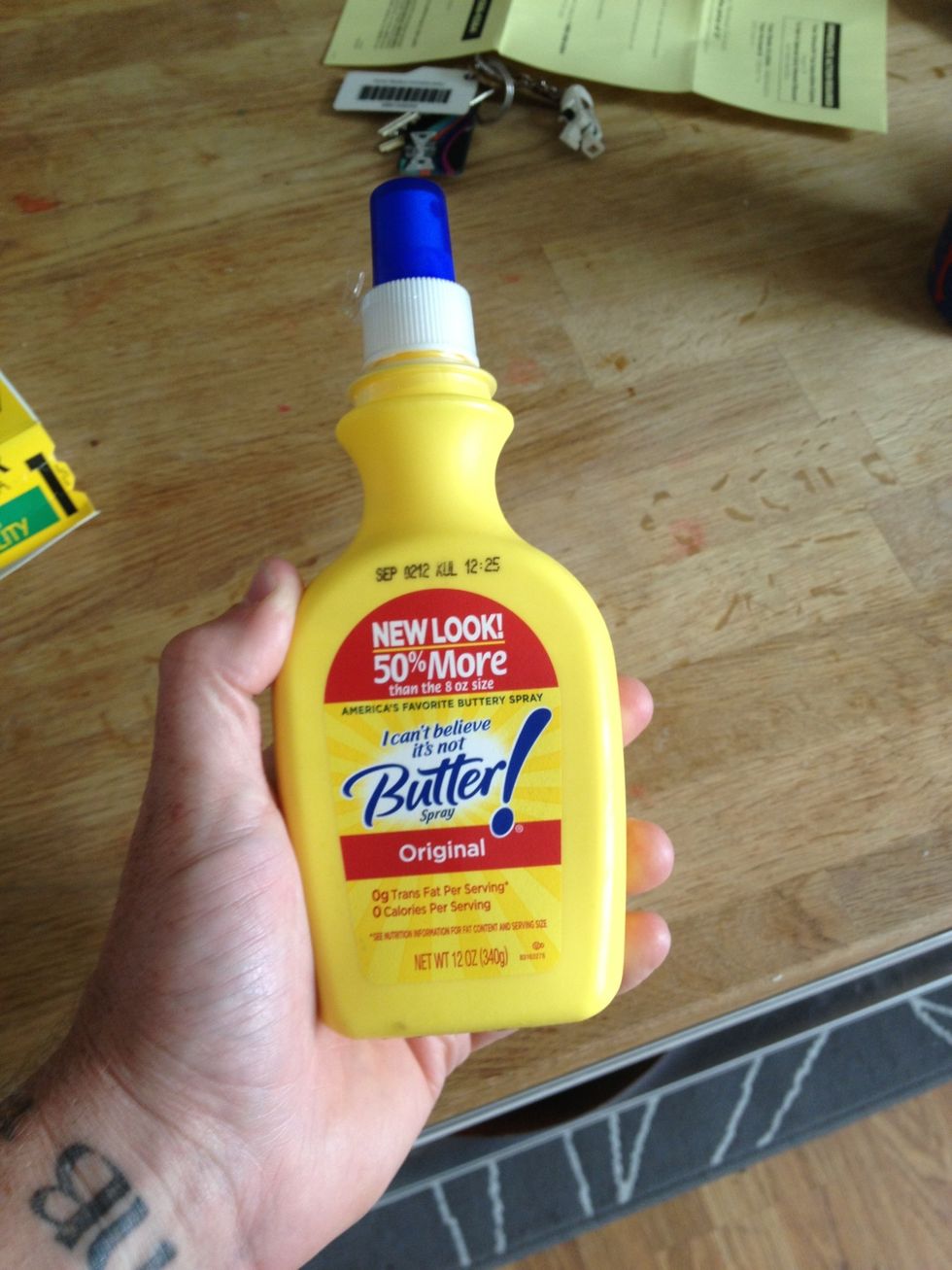 Butter NEVER means this. Or anything remotely similar to this. Butter is BUTTER and it means...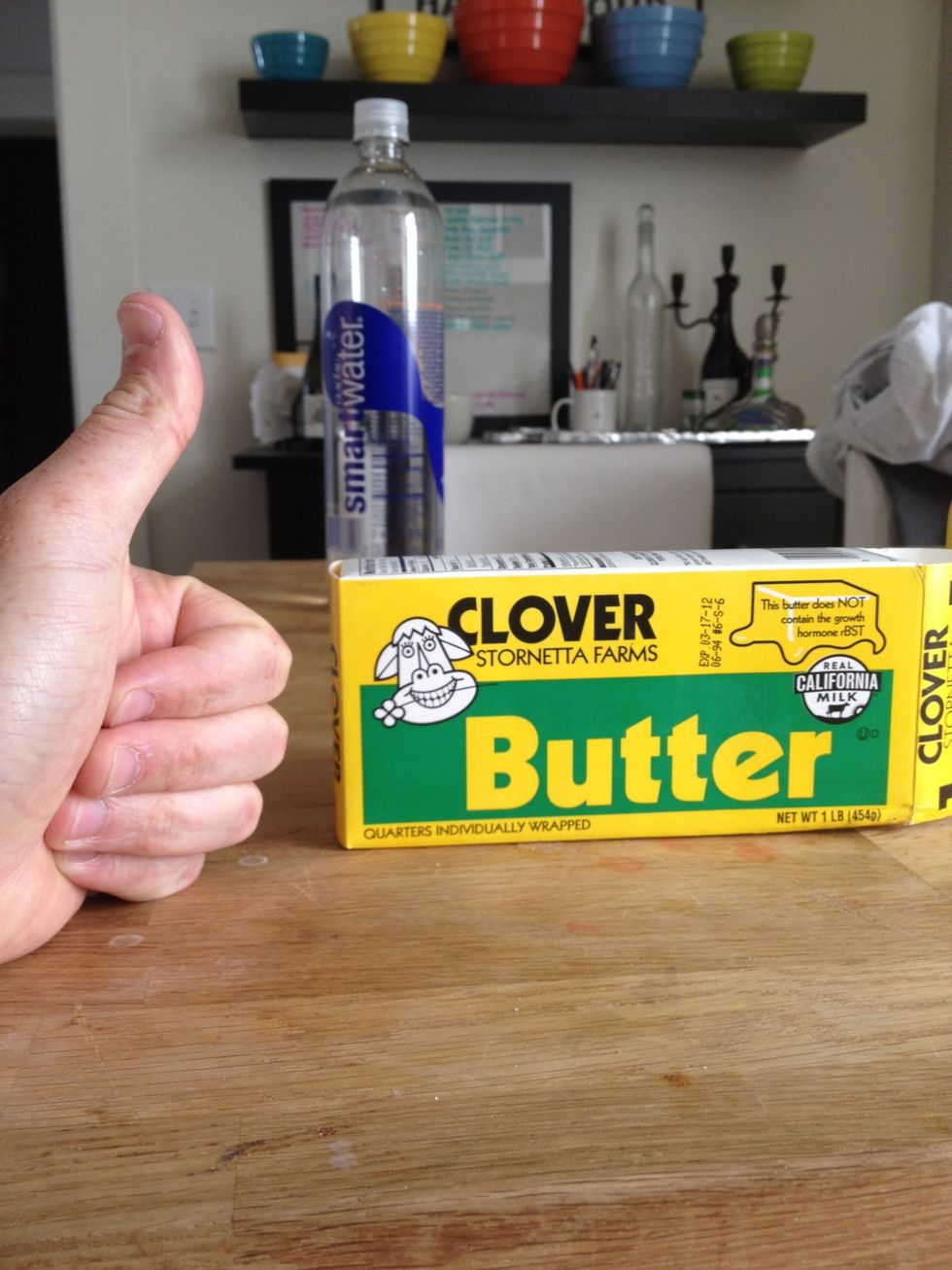 THIS. The real shit. Slice off a third of a stick and put it in a clear teacup-like object. Pop this in the microwave and heat for 25 seconds or until liquid. Now, it's butter time.
Boom. Third of a stick.
Pour about half the cup on the half-full bowl of popcorn, and shake the bowl around to even out your butter distribution. Fill the bowl with the remaining popcorn, apply the rest of the butter.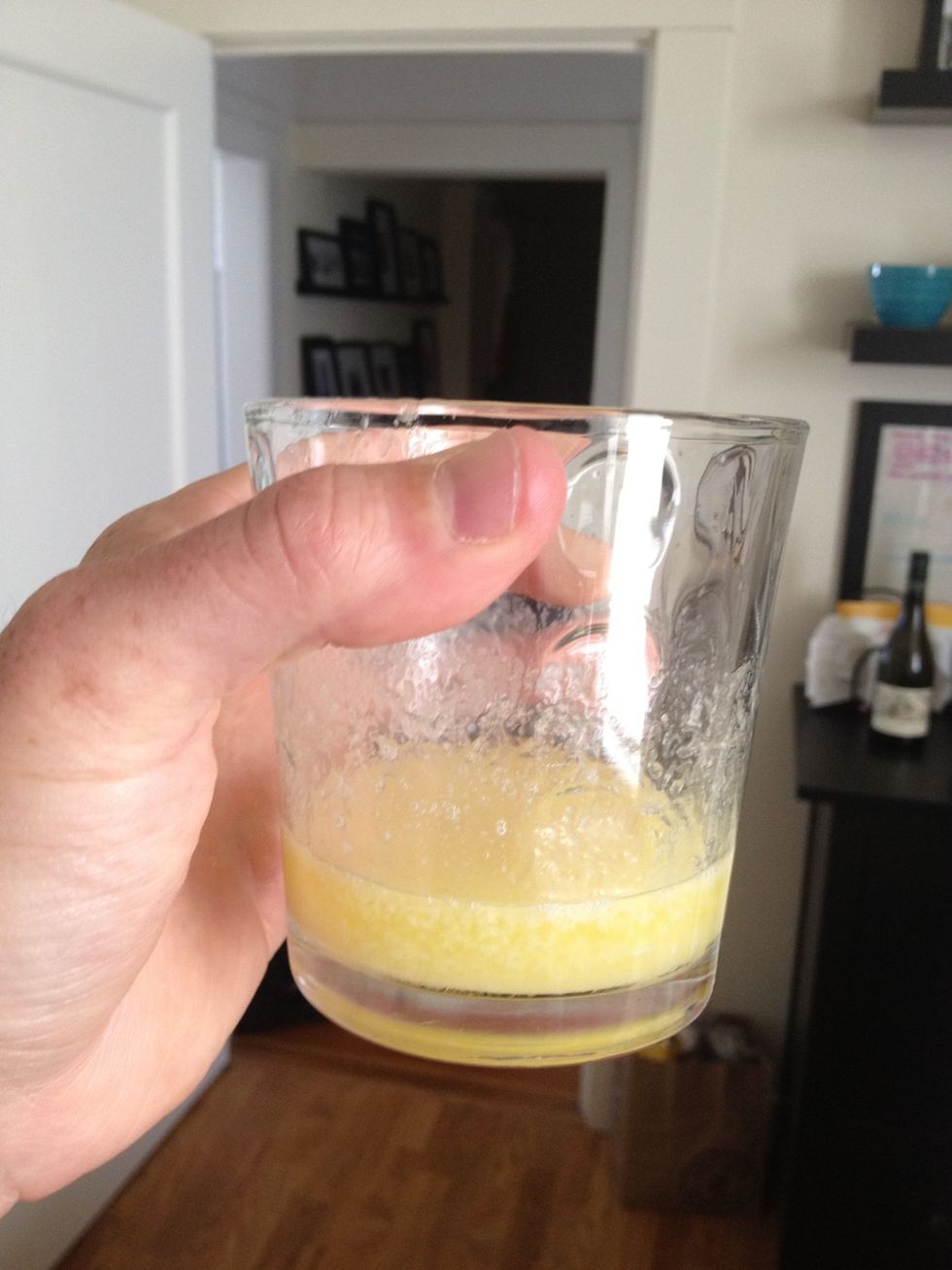 I'll have a cup of hot fat and the head of Alfredo Garcia.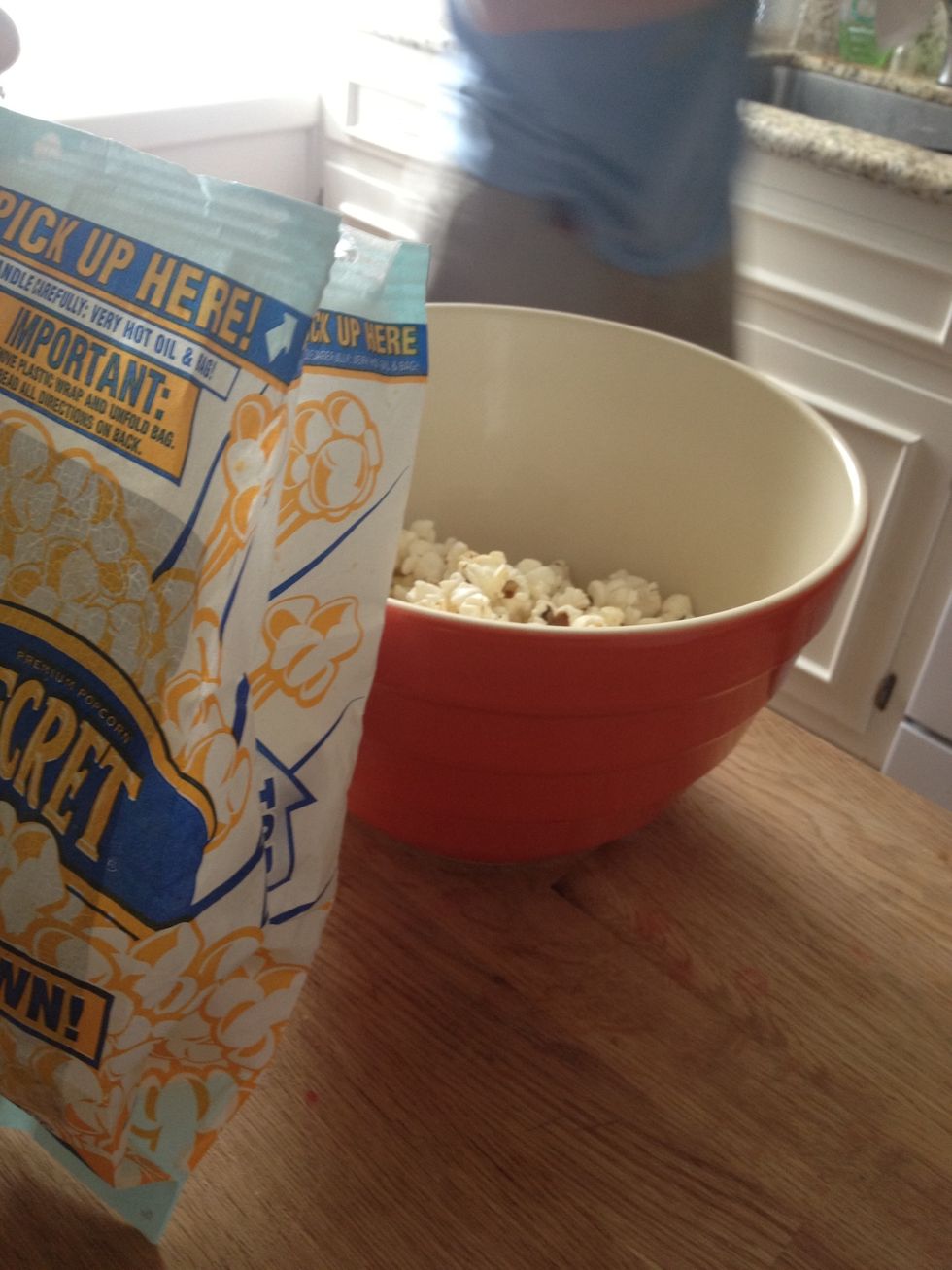 See? Half full. Butter 1. Fill. Butter 2.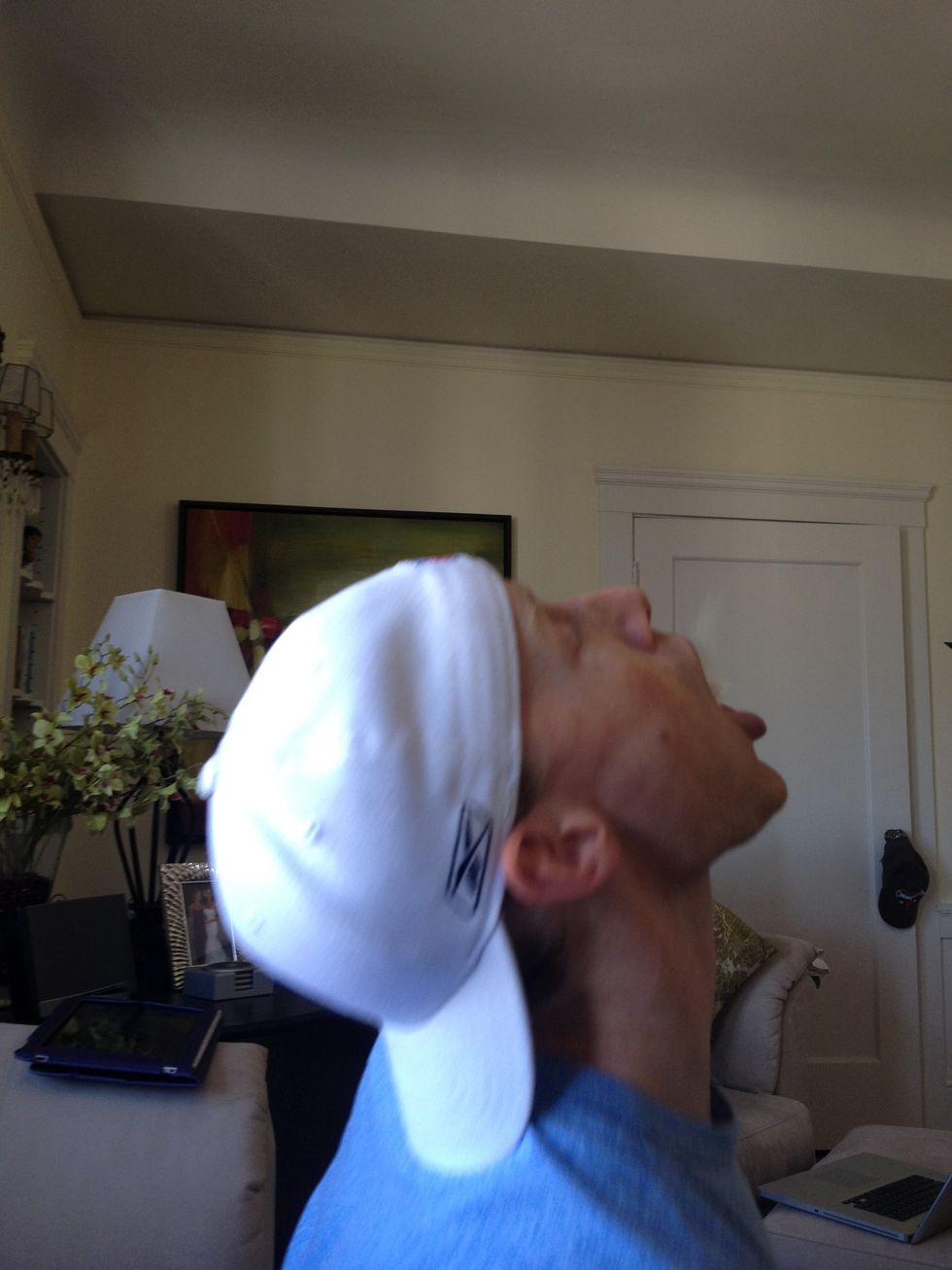 Thanks for watching!! Happy popping.
1 bag of popcorn (Newman natural recommended)
1 stick of butter - the real shit
San Francisco, California