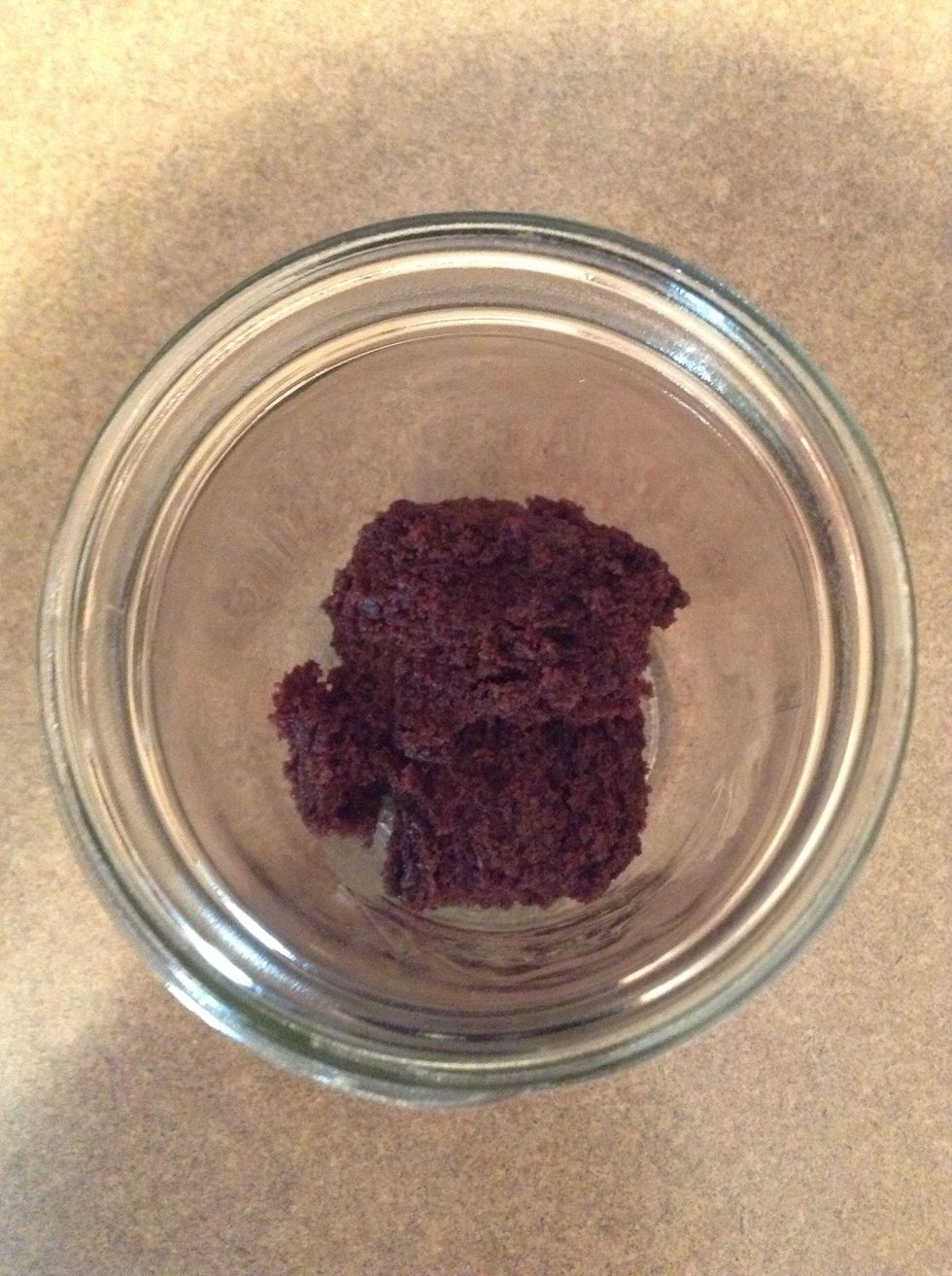 Start by putting a layer of cake into your container.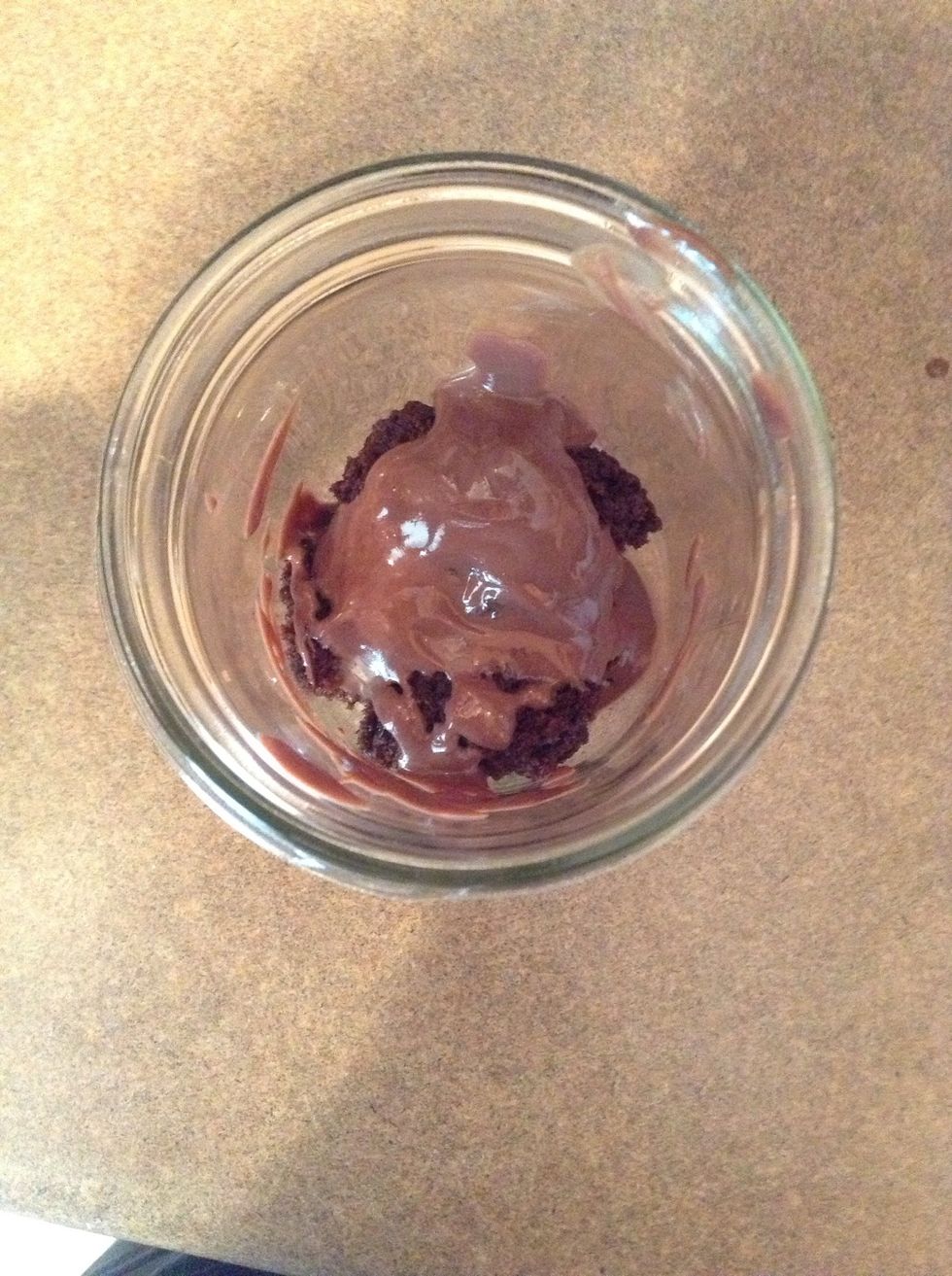 And than a layer of pudding.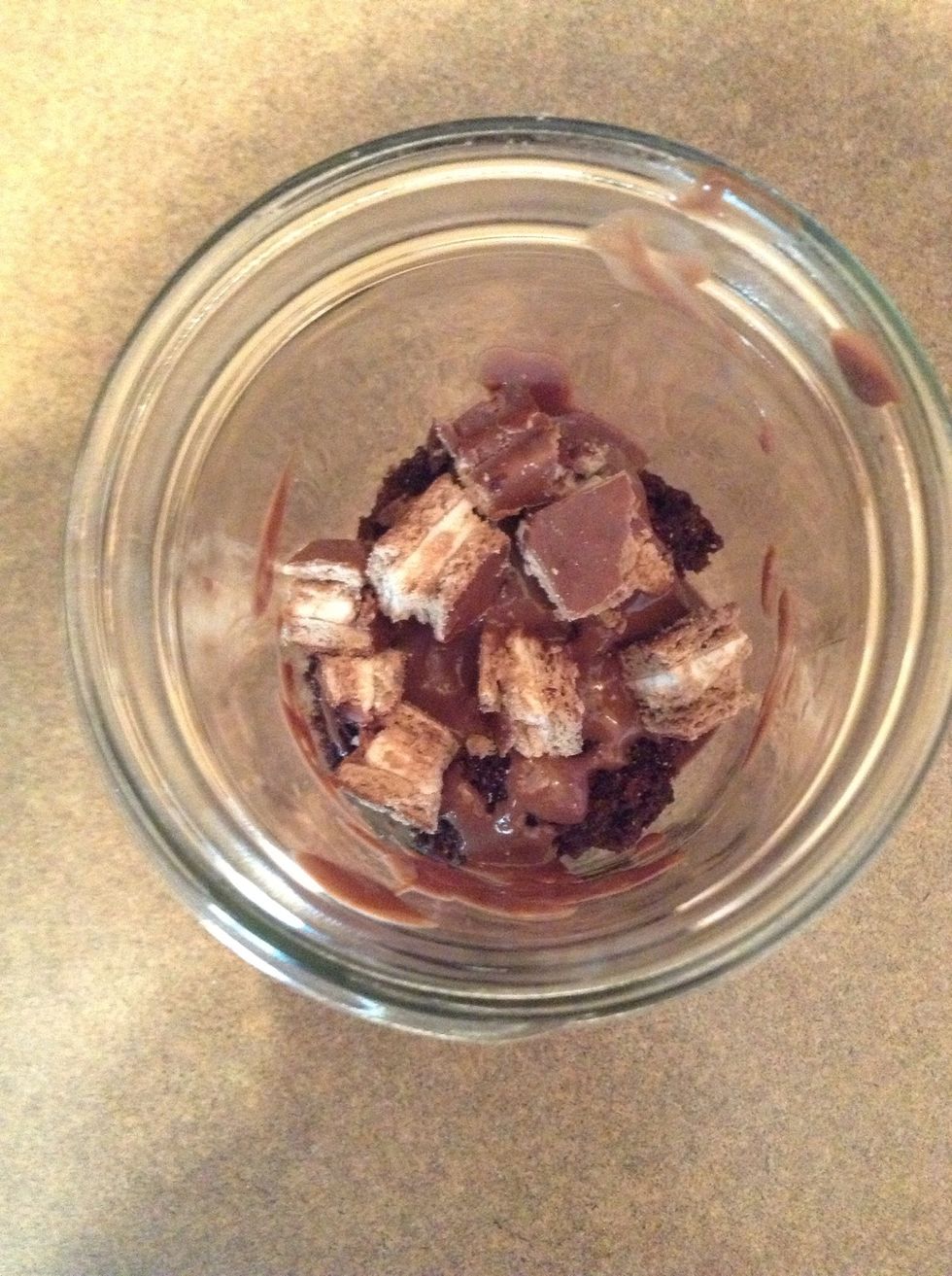 Add your sweet treat in small pieces. (I used wagon wheels)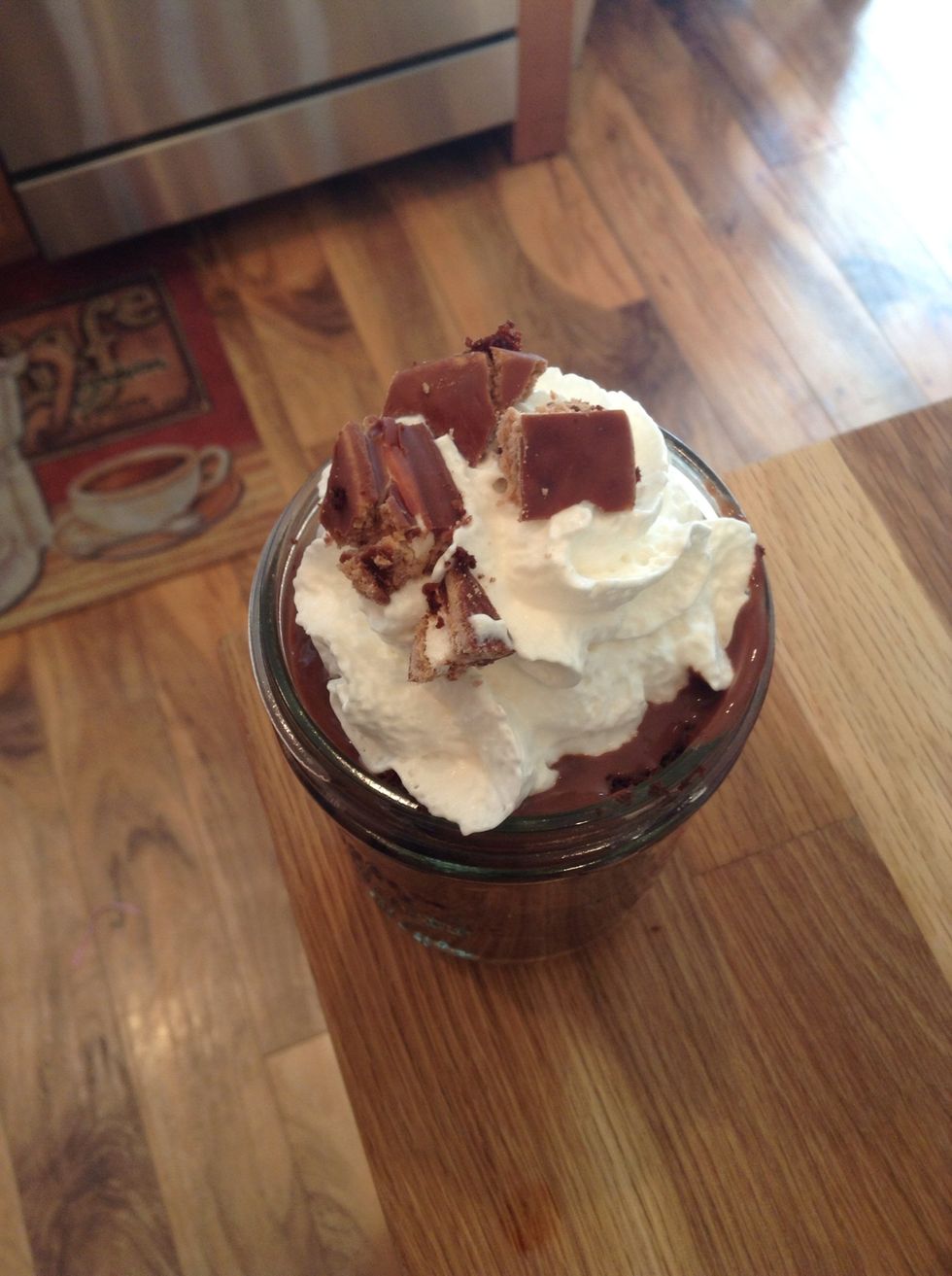 Replete until your container is filled to the top.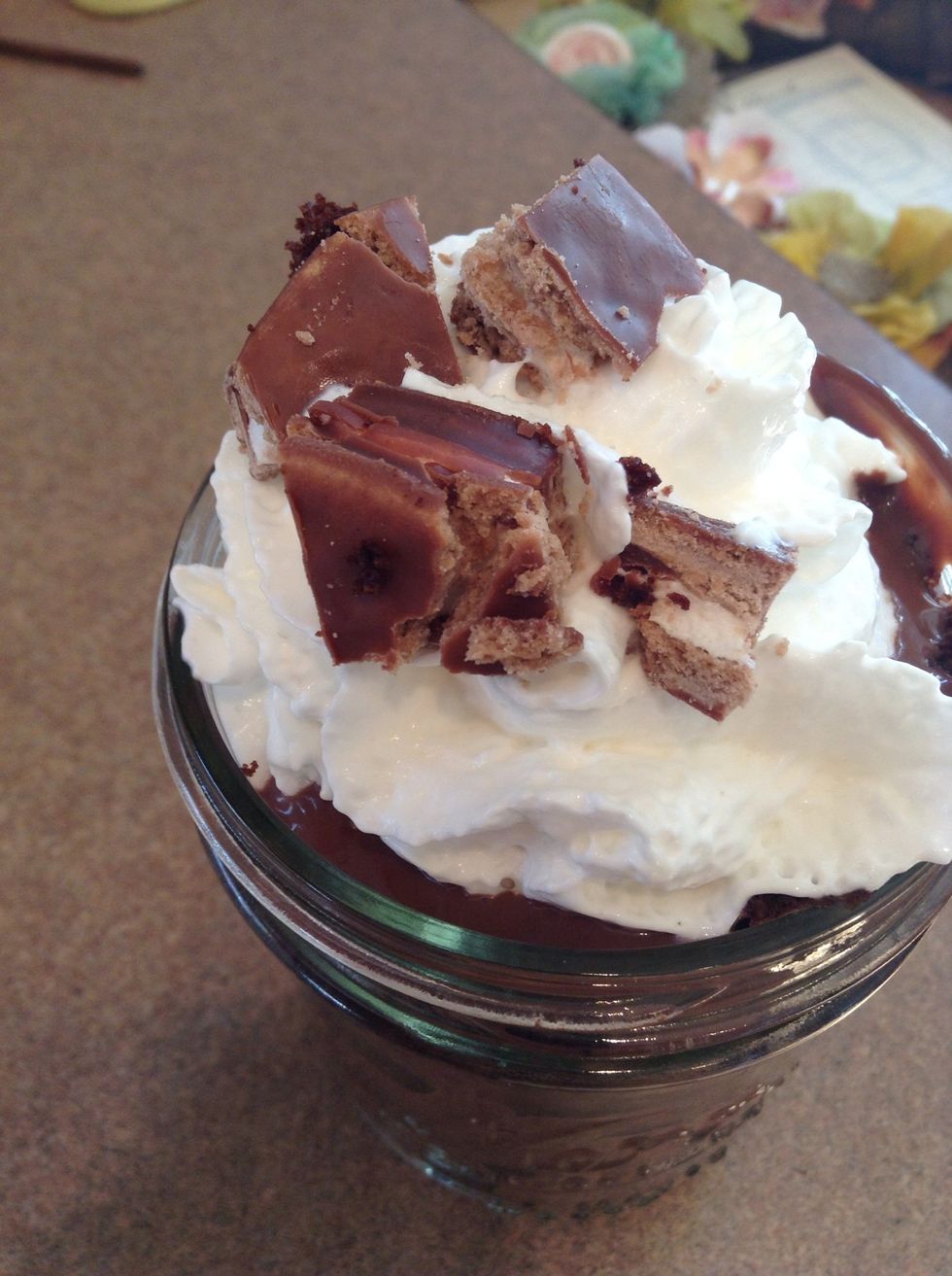 Enjoy!!!
Cookies, candy, any sweet treat
My recipe for microwave mocha cake
My recipe for microwave chocolate pudding
Whipped cream.