another simple, ez, healthy and yummy food for you
5453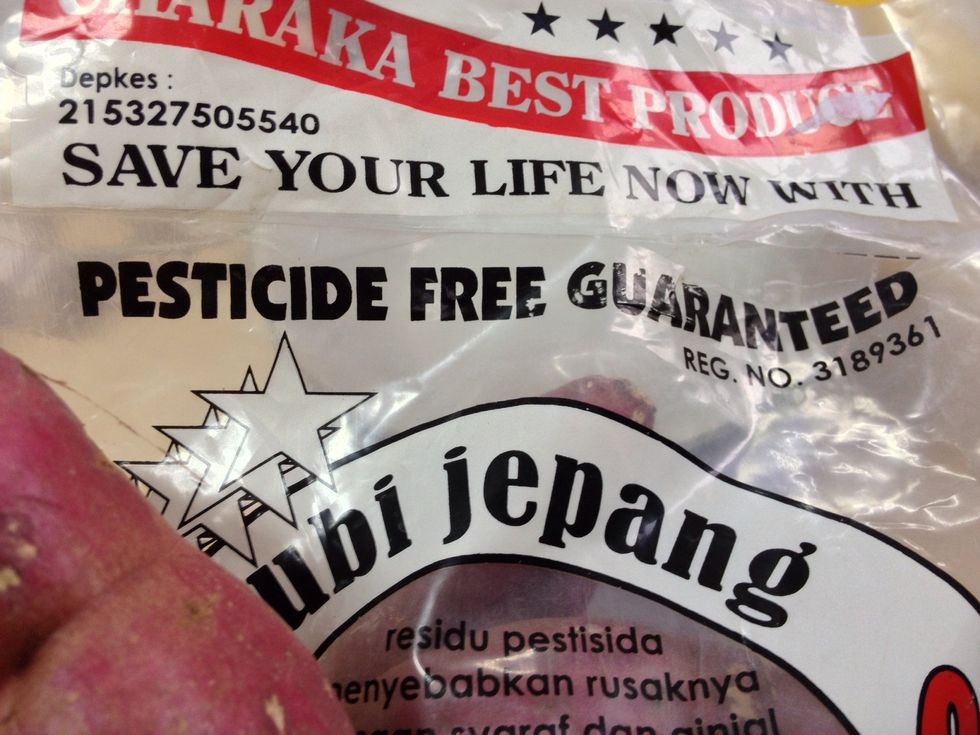 For this recipe I use Japanese sweet potato coz they are quite small :) the difference is the color. Japanese sweet potato has yellow color and regular sweet potato has more orange color.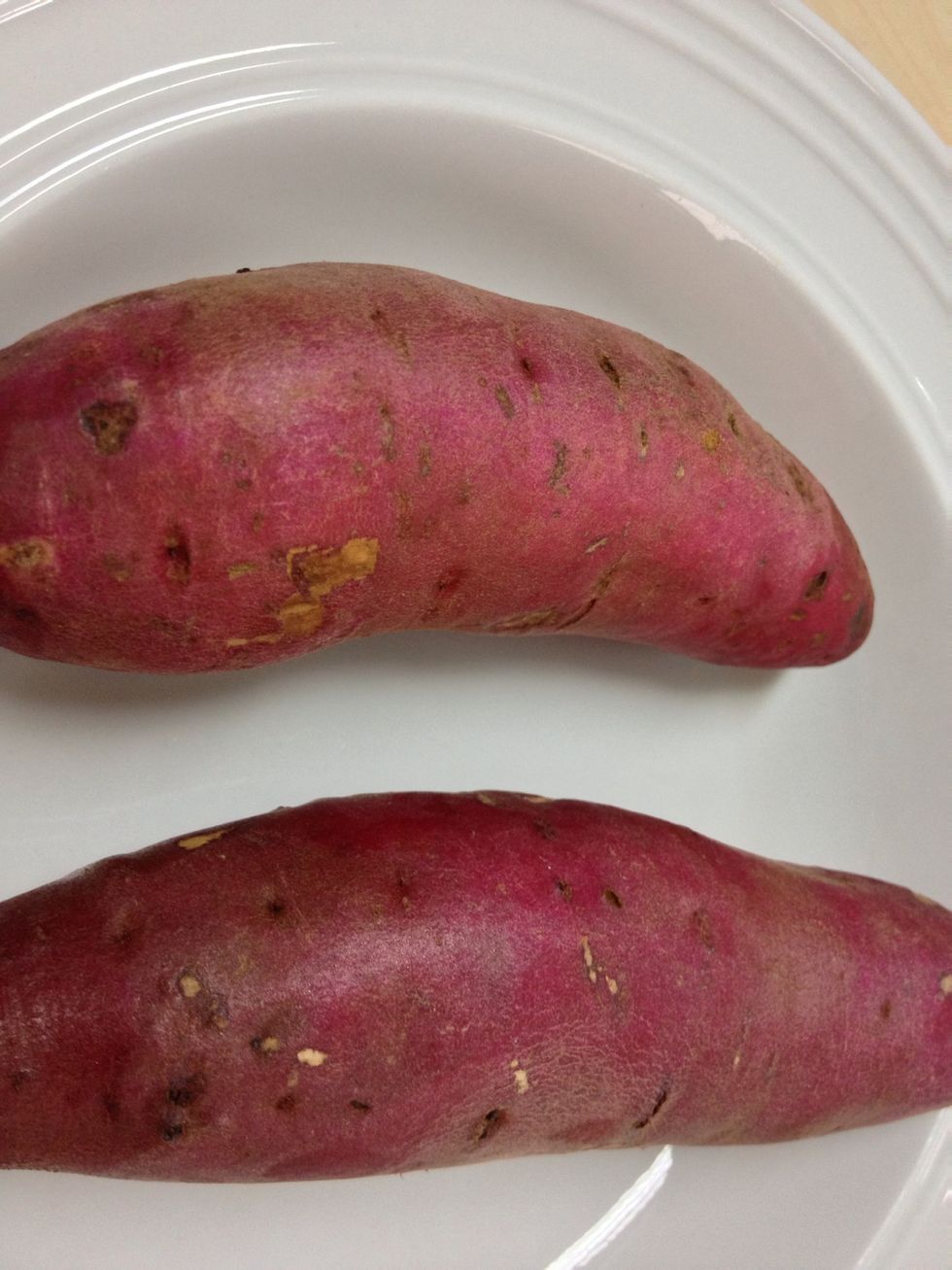 Wash your sweet potatoes with warm water and pat dry with paper towel. Wash well so you dont need to peel it.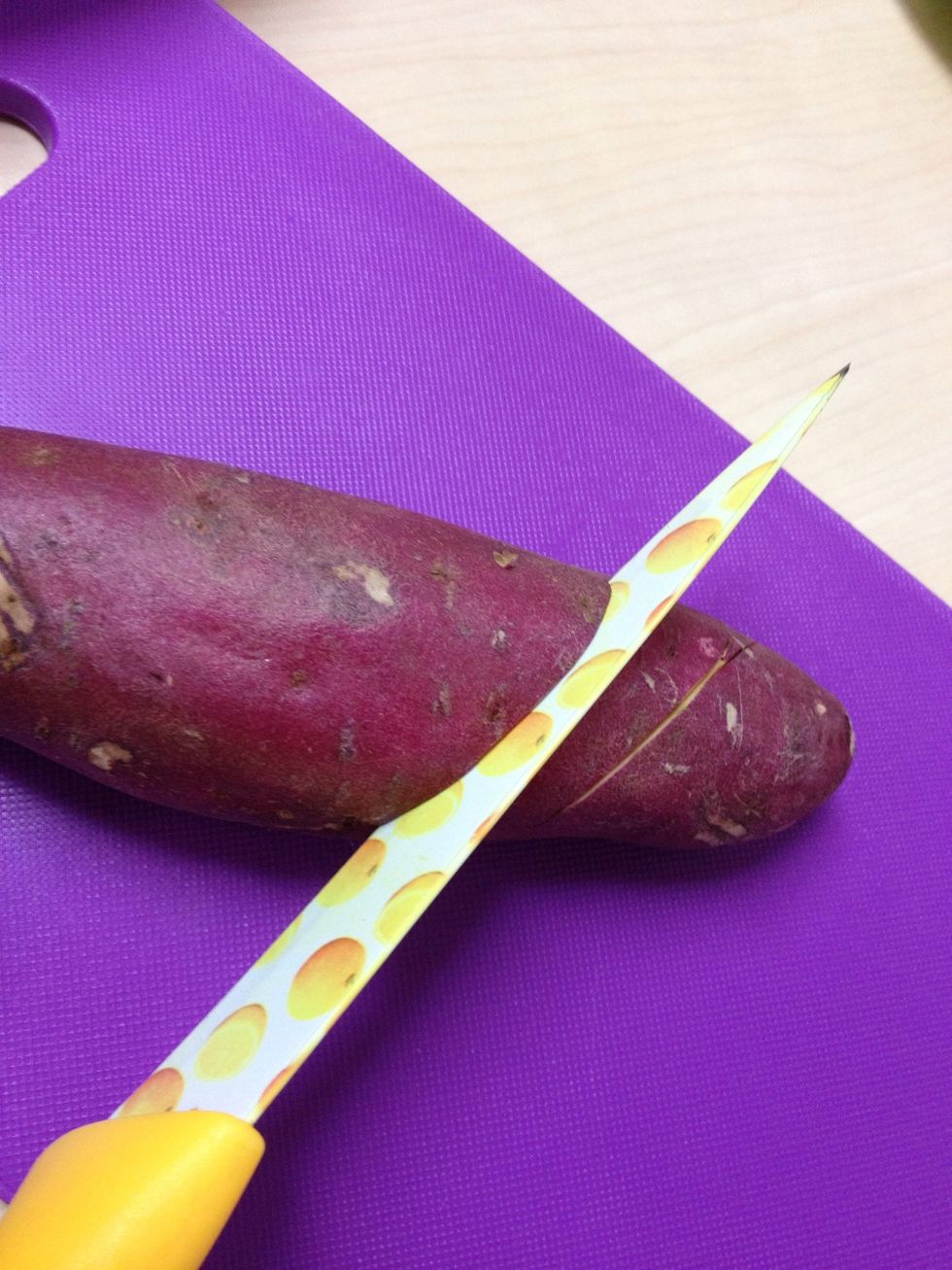 I like to make a diagonal line so it looks nicer :) and easier to cut when the baking process is done. This also allow the steam to eacape as it cooks so it doesnt explode in the microwave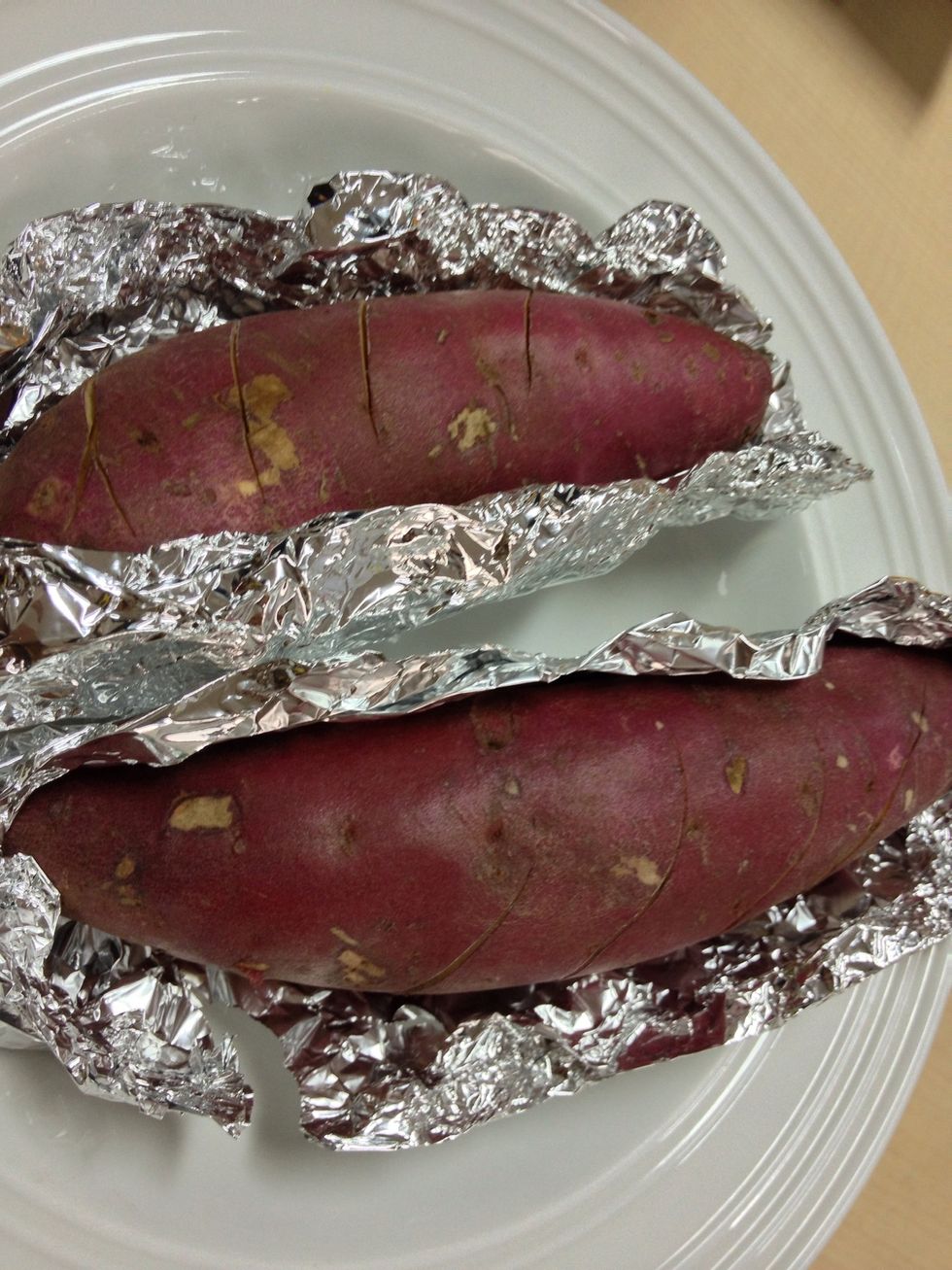 All sweet potatoes are microwaveable and no need to be pre-wrapped :) but I want to have nice sweet potato skin when I'm eating it so I half-wrapped it with aluminium foil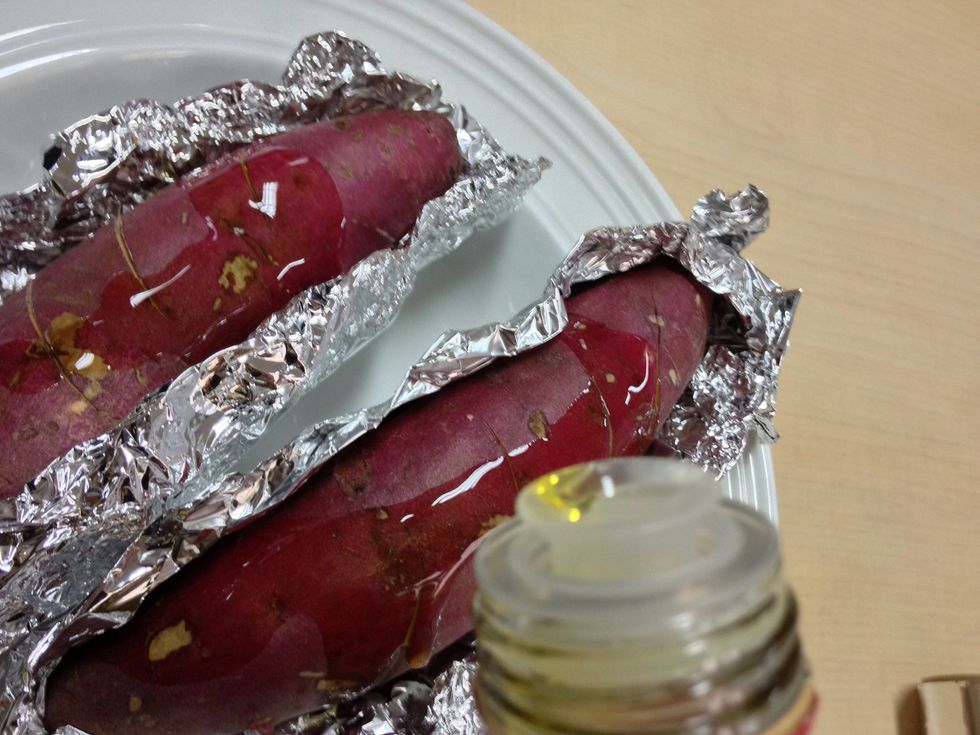 Start to seasoned your lovely sweet potatoes with extra virgin olive oil ...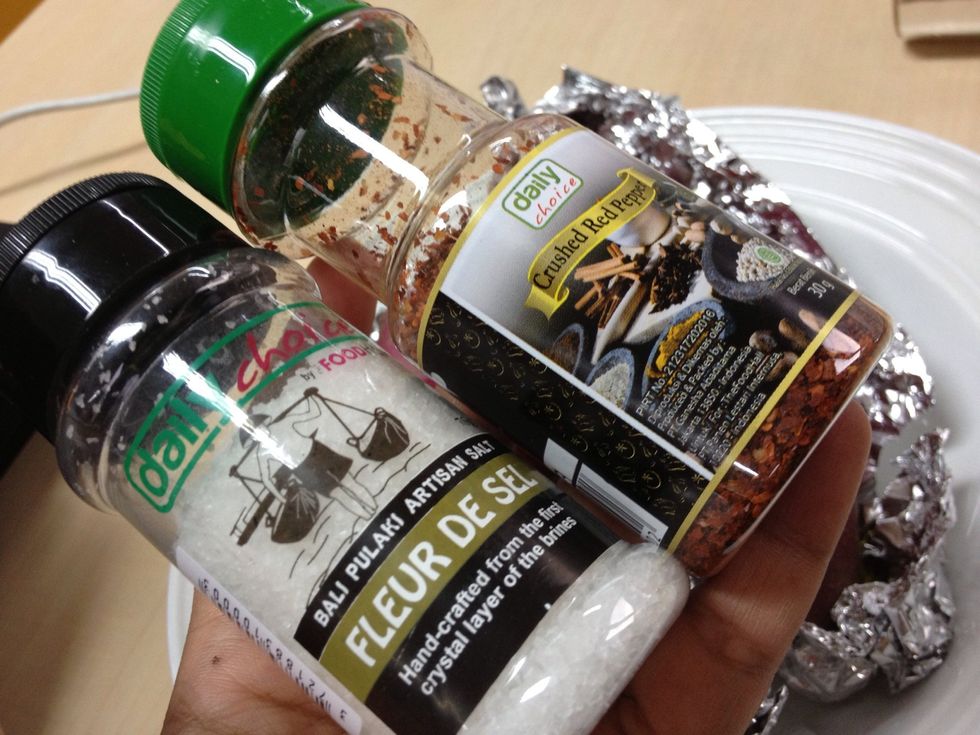 Dash of salt (I use sea salt) and dash of red crushed chili flakes ...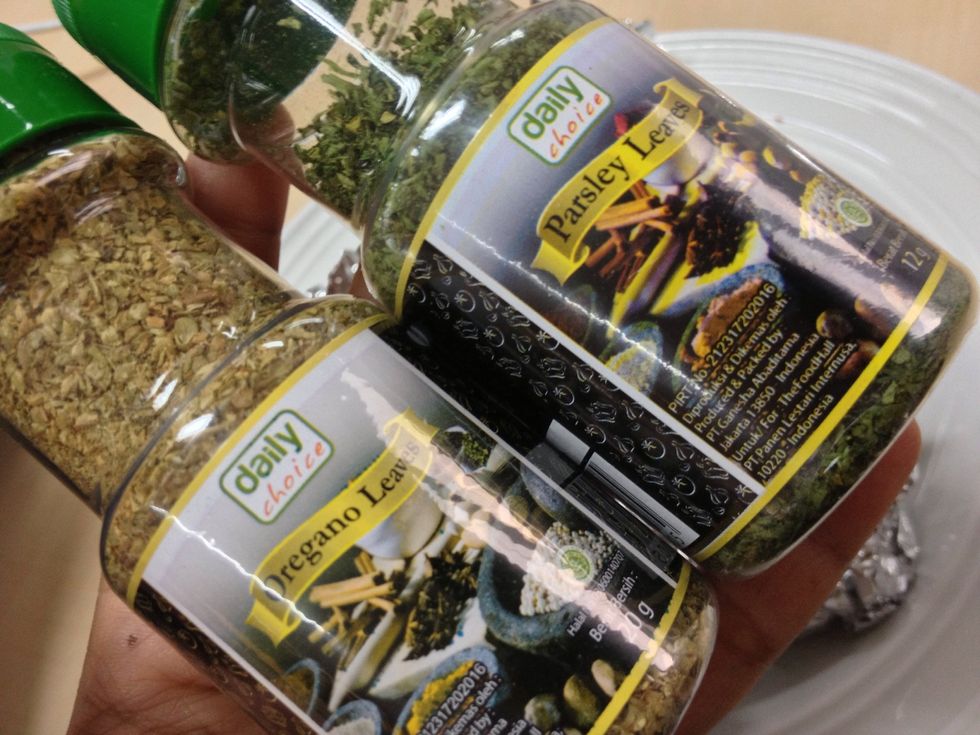 Dash of dried oregano and dried parsley ...
Ready to go to the microwave. Set microwave oh High for 5-10 minutes (depending on the size of the sweet potato and also microwave strengths vary and you better experiment until you are happy with it)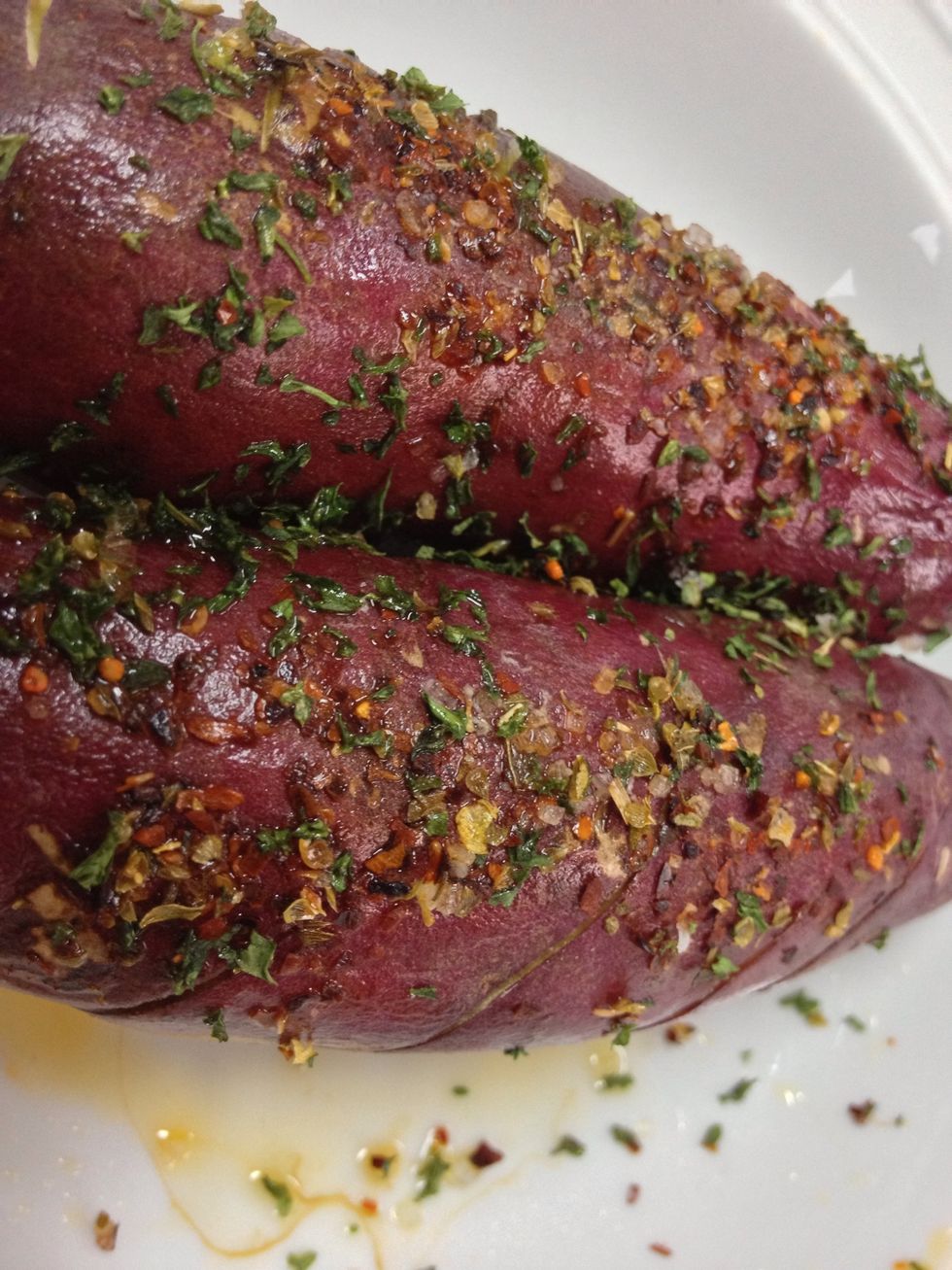 Fresh from microwave ...!
You can add butter or cheese within the slit...
nutritious fact: 226gr of original sweet potato (no butter etc): 172 cal, 0 fat, 40gr carb, 7gr fiber, 9gr sugar, 68 mg calcium, 1 mg iron, 29 mg sodium,0 mg cholestrol and 4gr protein. Enjoy! :)
226.0g sweet potato
extra virgin olive oil
dash of salt
dash of red crush chili
dash of dried oregano
dash of dried parsley
Putri Lah
a foodperiment and a foodventorous, an Orca lover and a simple person who enjoys cozy places, good music and good books.