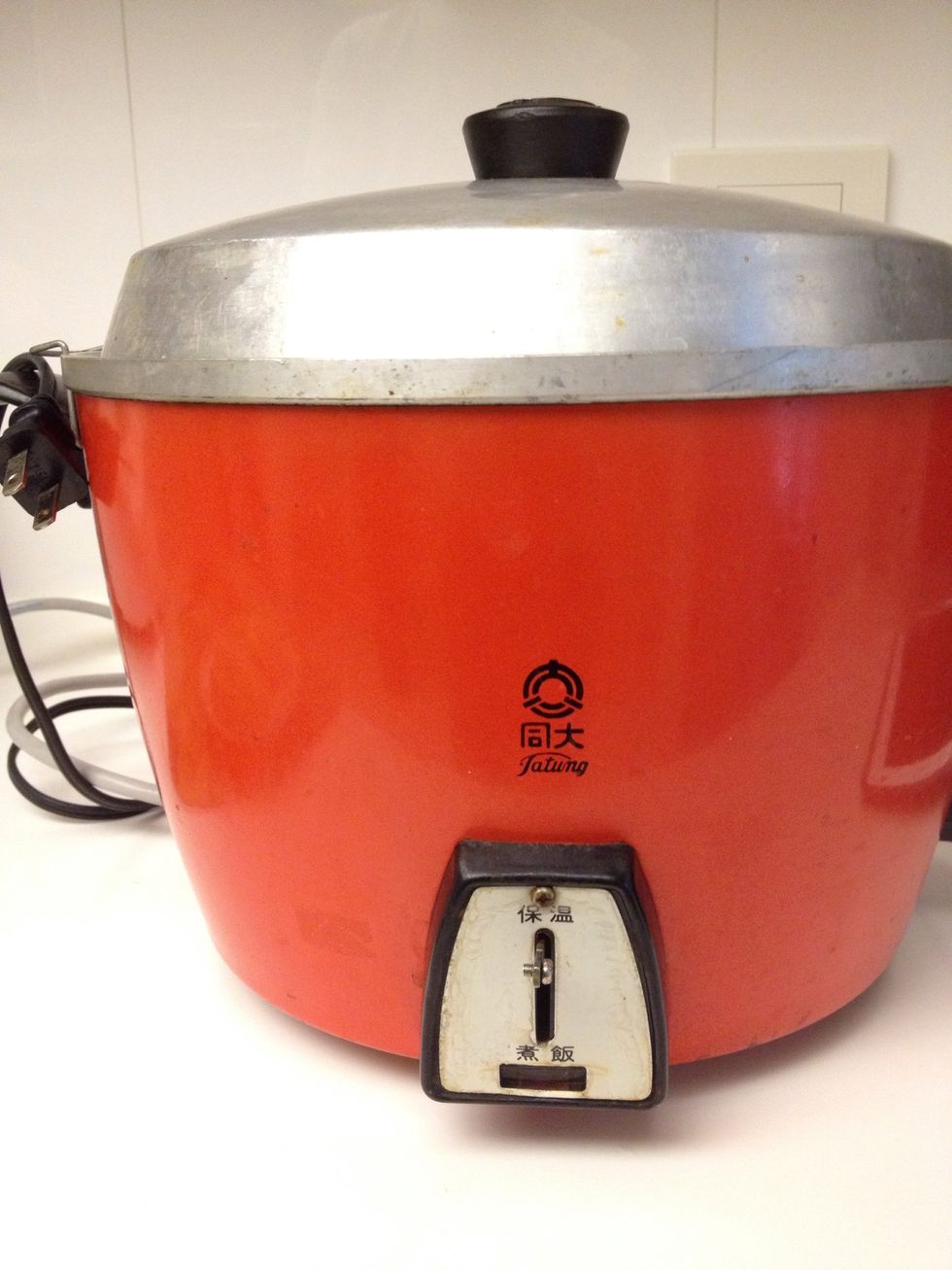 We are going to be using some technology equipment to cook rice. If you don't have this one just cook rice has you know it. If you don't know how to, use the search bar on Snapguide.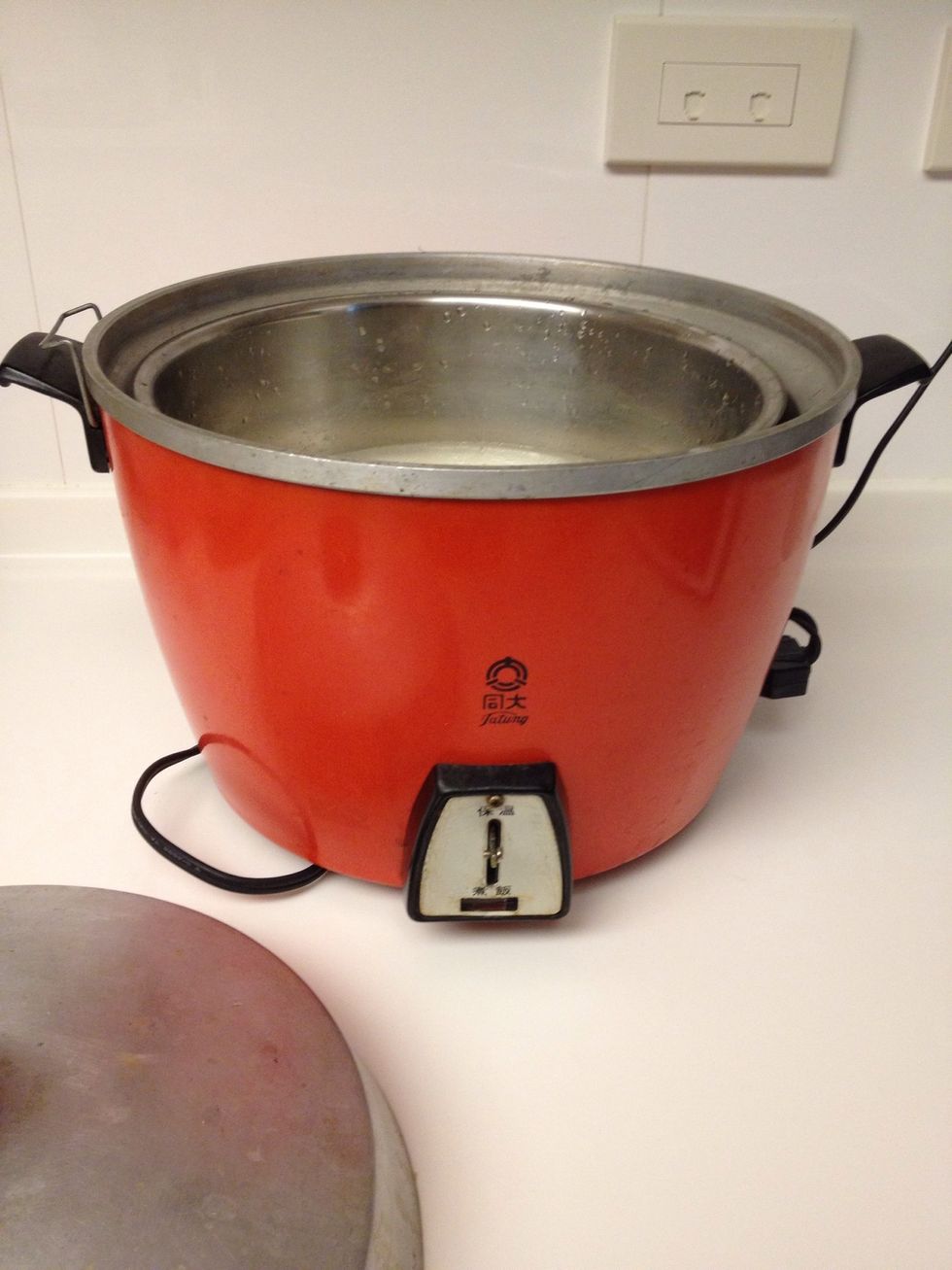 This piece of technology has a pot inside the the cooking chamber where the rice and liquid gets cooked.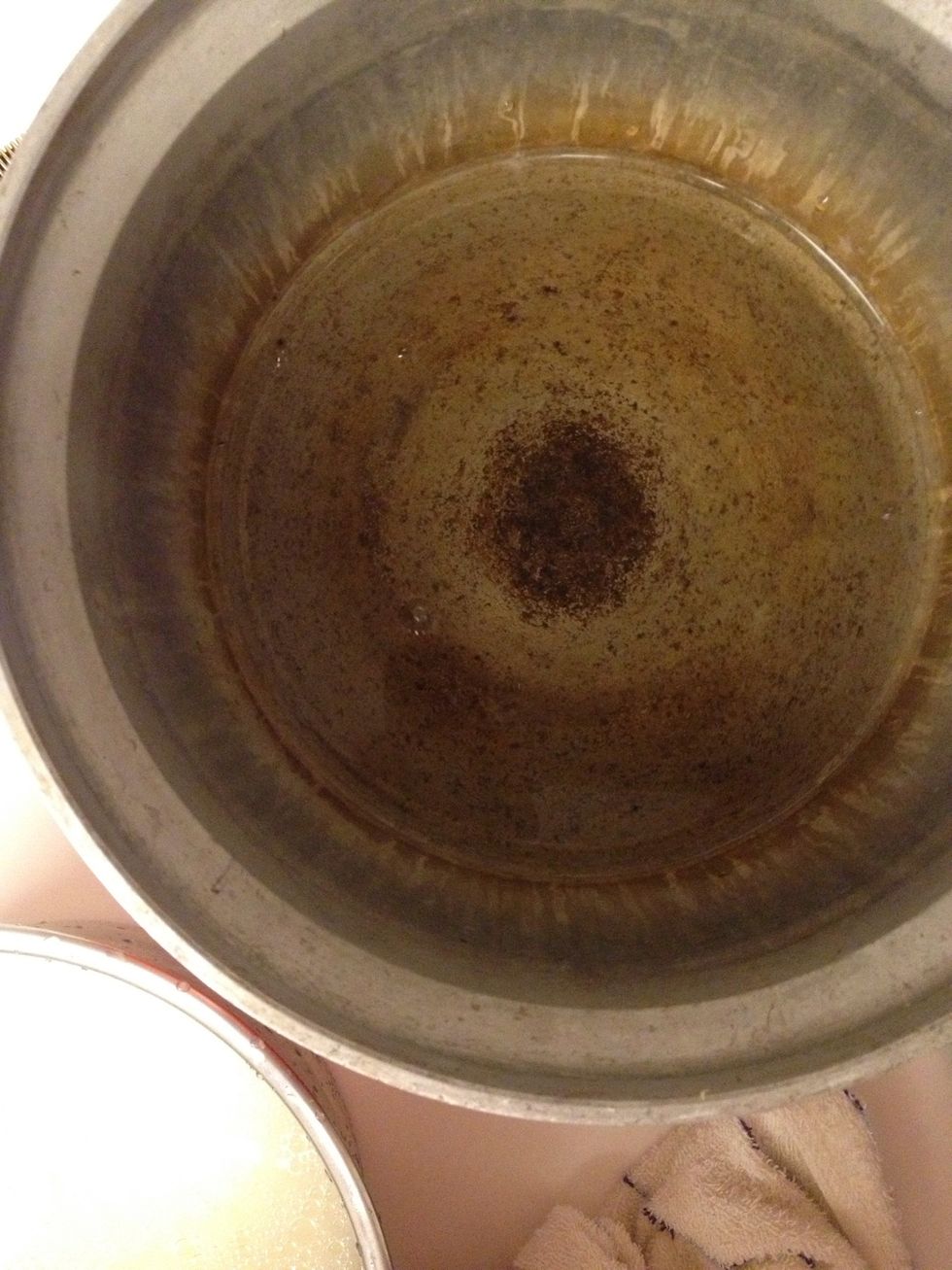 Water is also required between the pot and the cooking chamber as a mean to measure cooking time while providing additional moisture.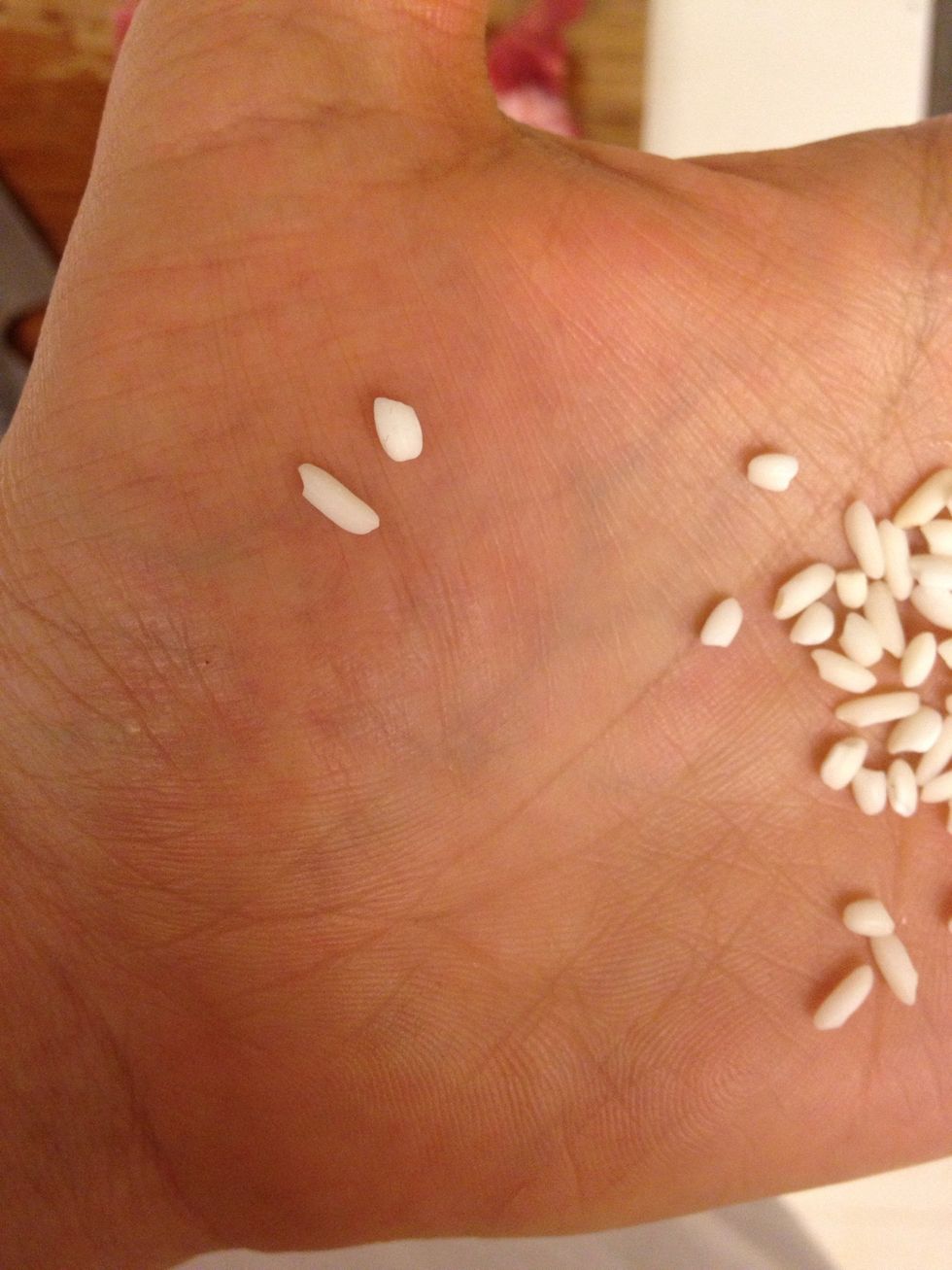 This is sticky rice. Long and short grain mixed. If you can't find it use other type of rice with high starch content. Koshihikari might work.
Find out how many people are eating your treat. It's about 120 grams per person. Or not. It's all relevant.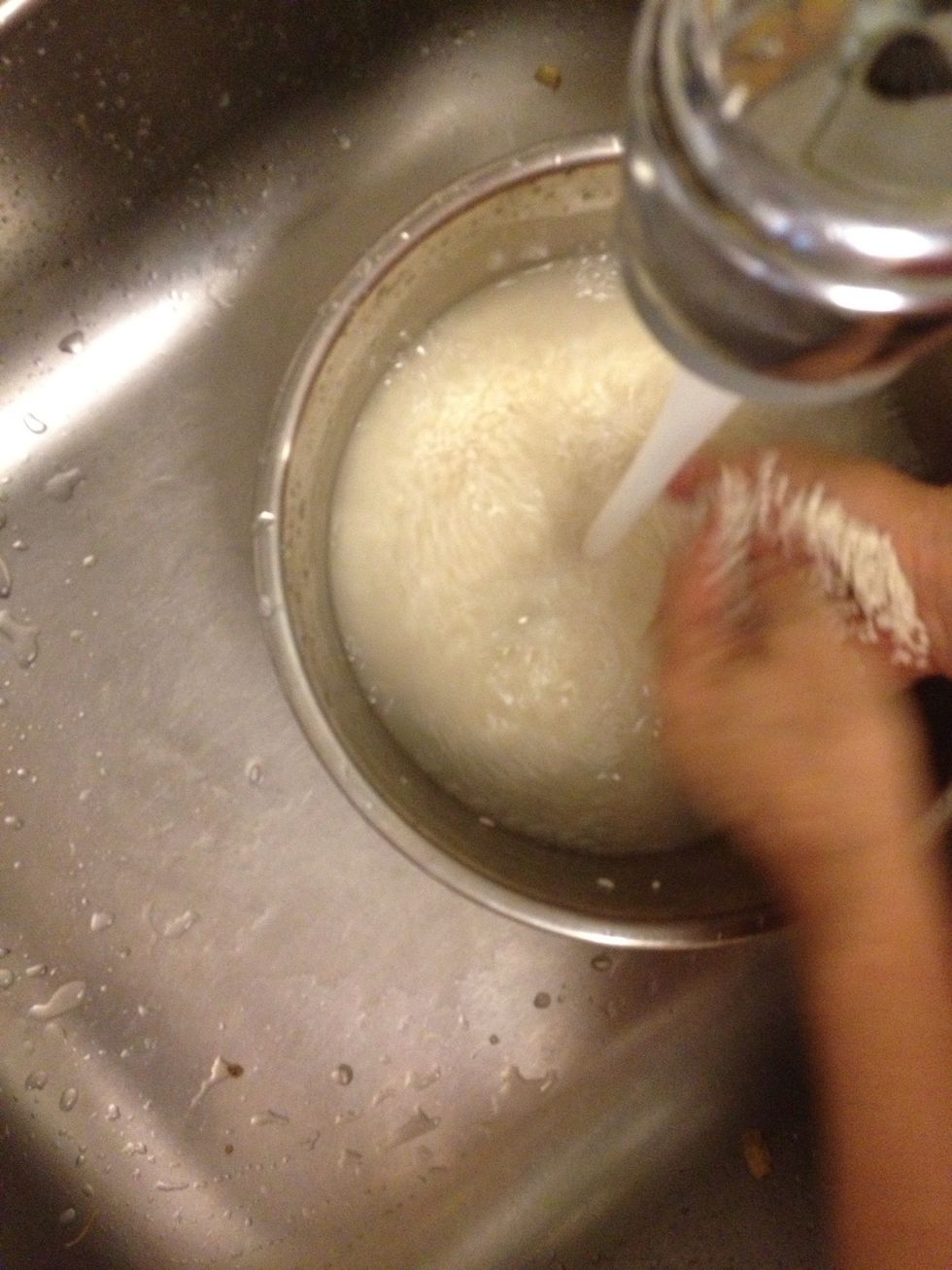 And again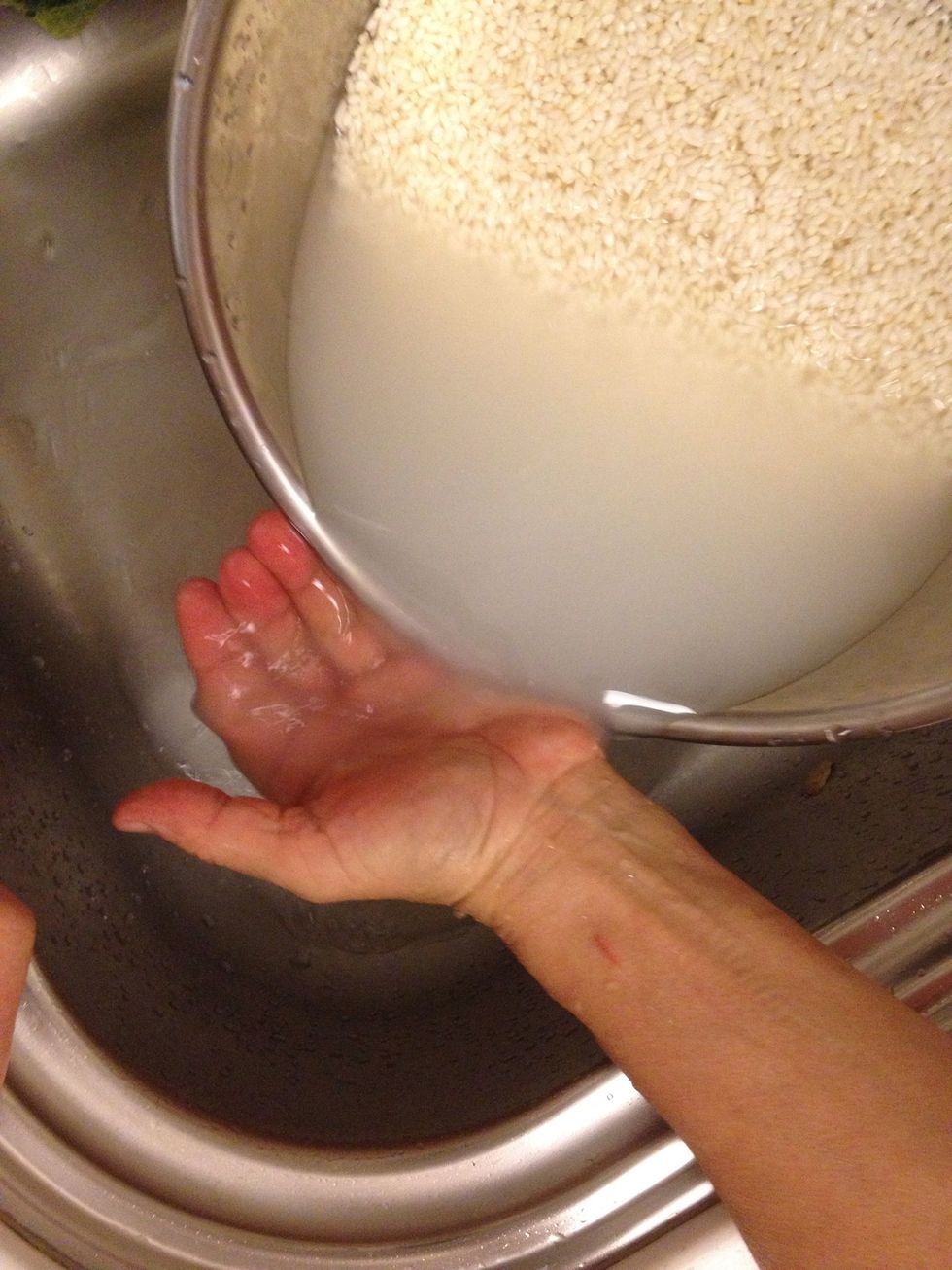 Until becomes clear-ish. You can wash it a couple more times if you wish.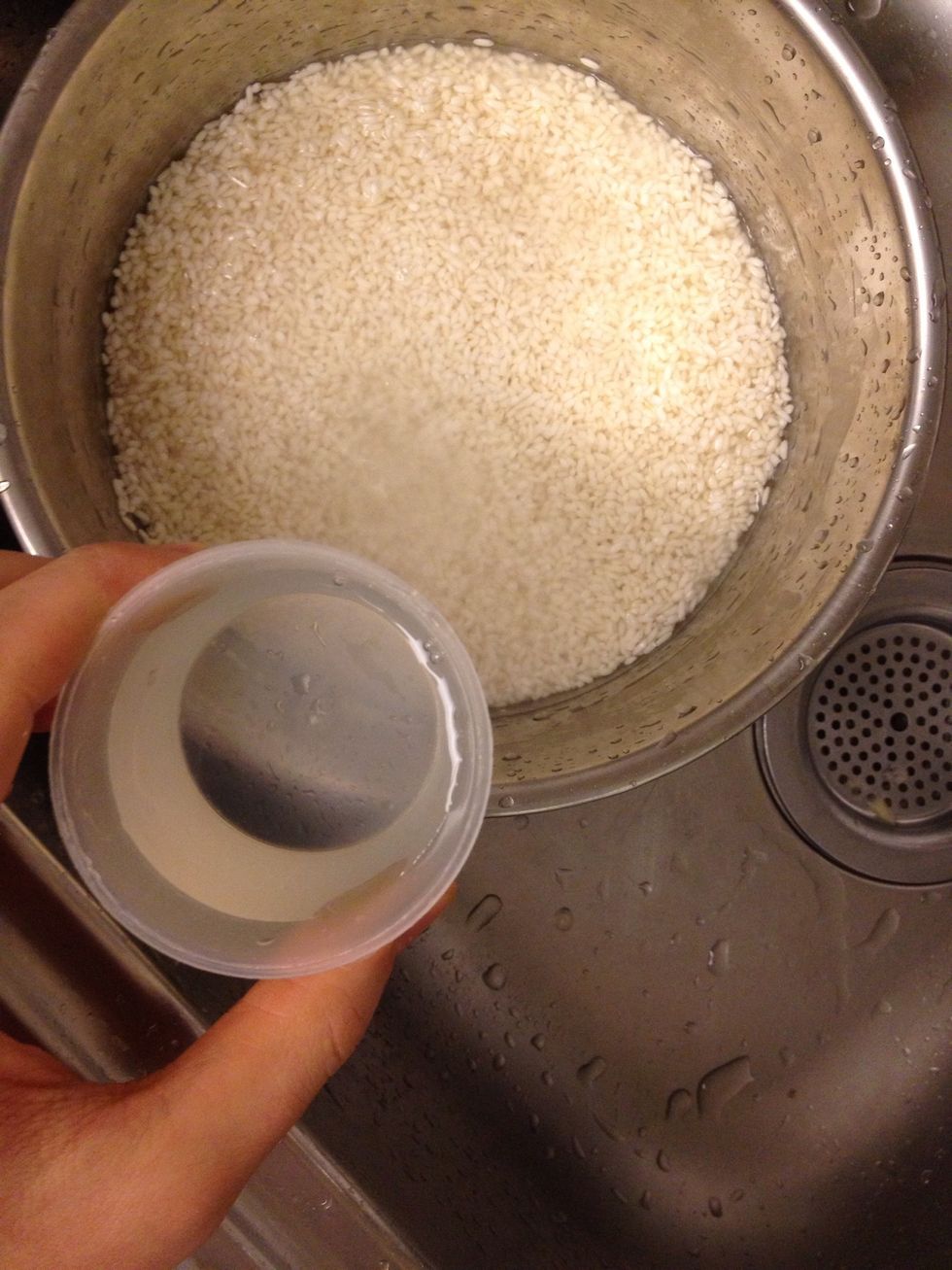 This ratio only applies if you use that piece of machinery. It is 80% liquid of the amount of rice. You can use all water. Or half water, half rice wine.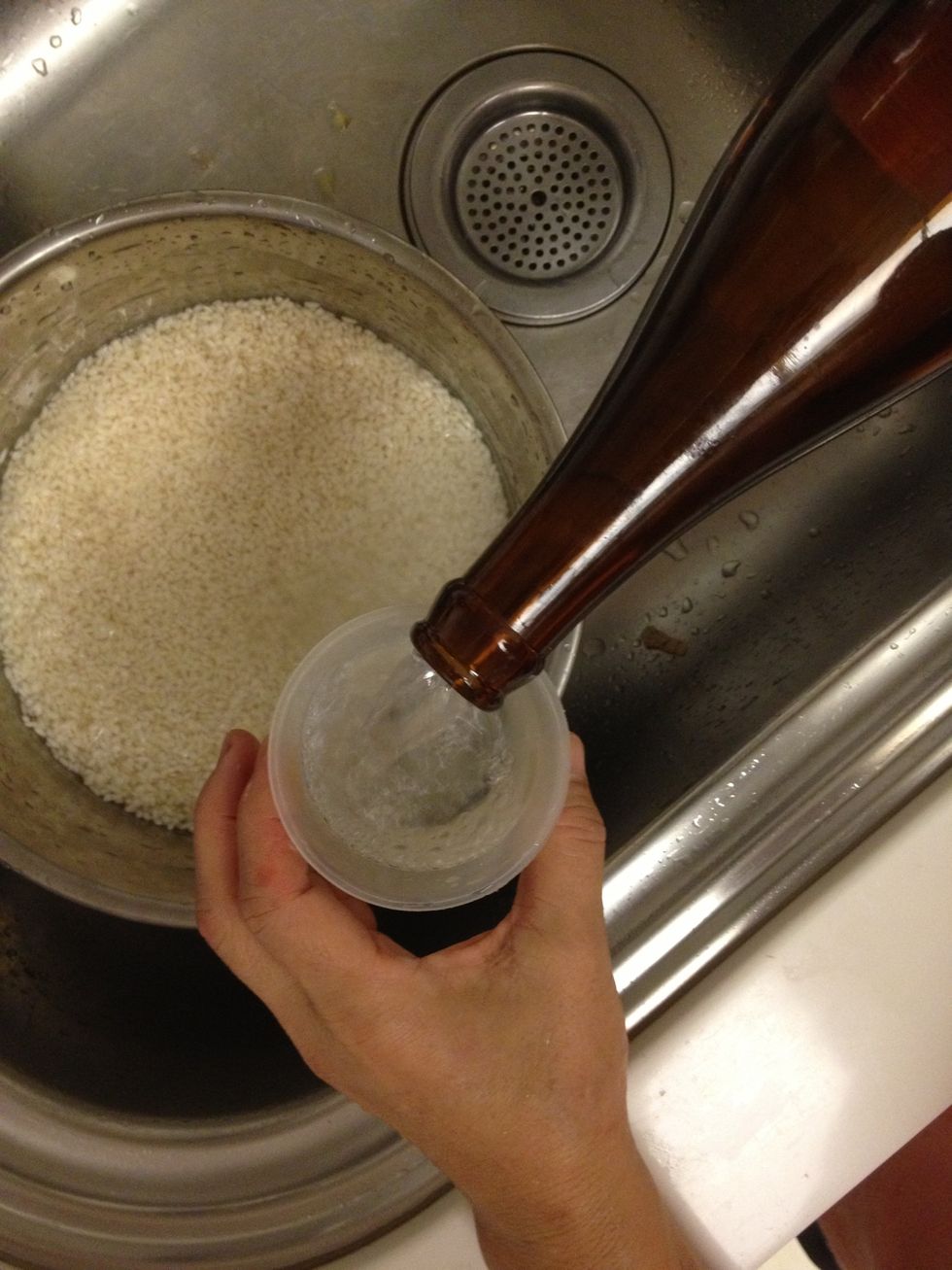 You can always use all rice wine. In case you don't know percentage, for 100 grams of rice, use 80 grams of liquid.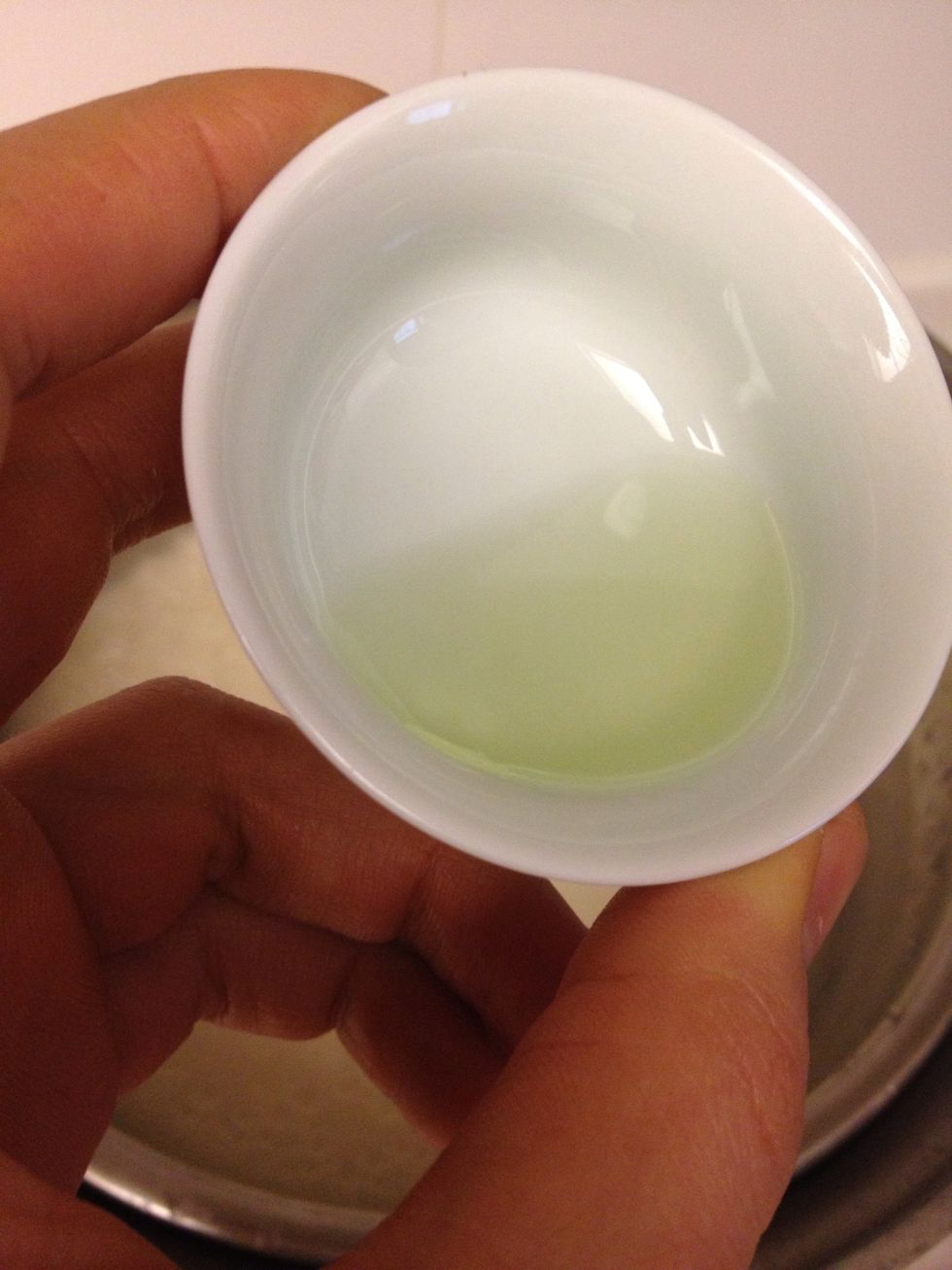 Some Grape seed oil. Not too much.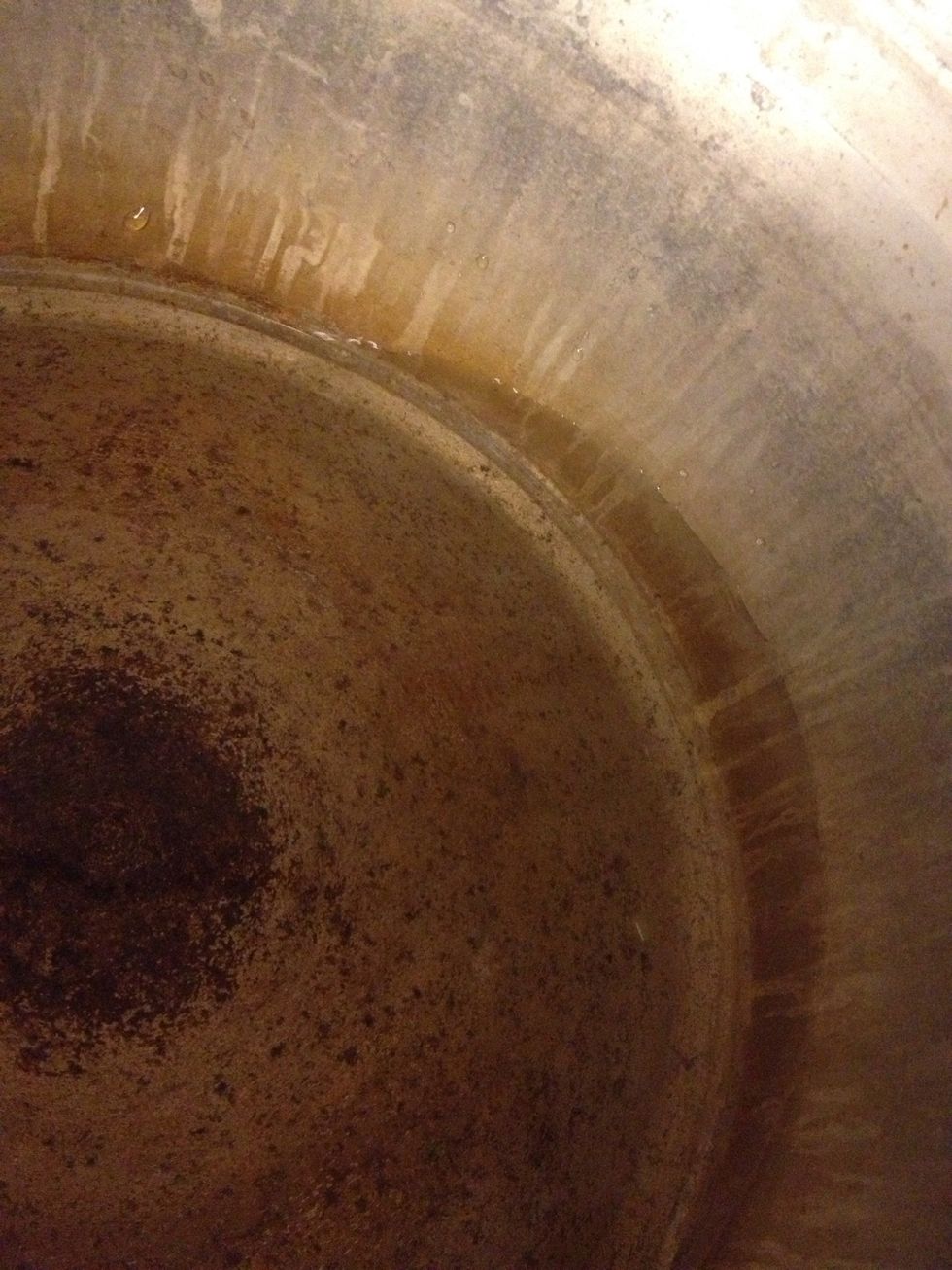 The amount of water for the cooking chamber is 20% the amount of rice. Ie. for 100 grams of rice, use 20 grams of water.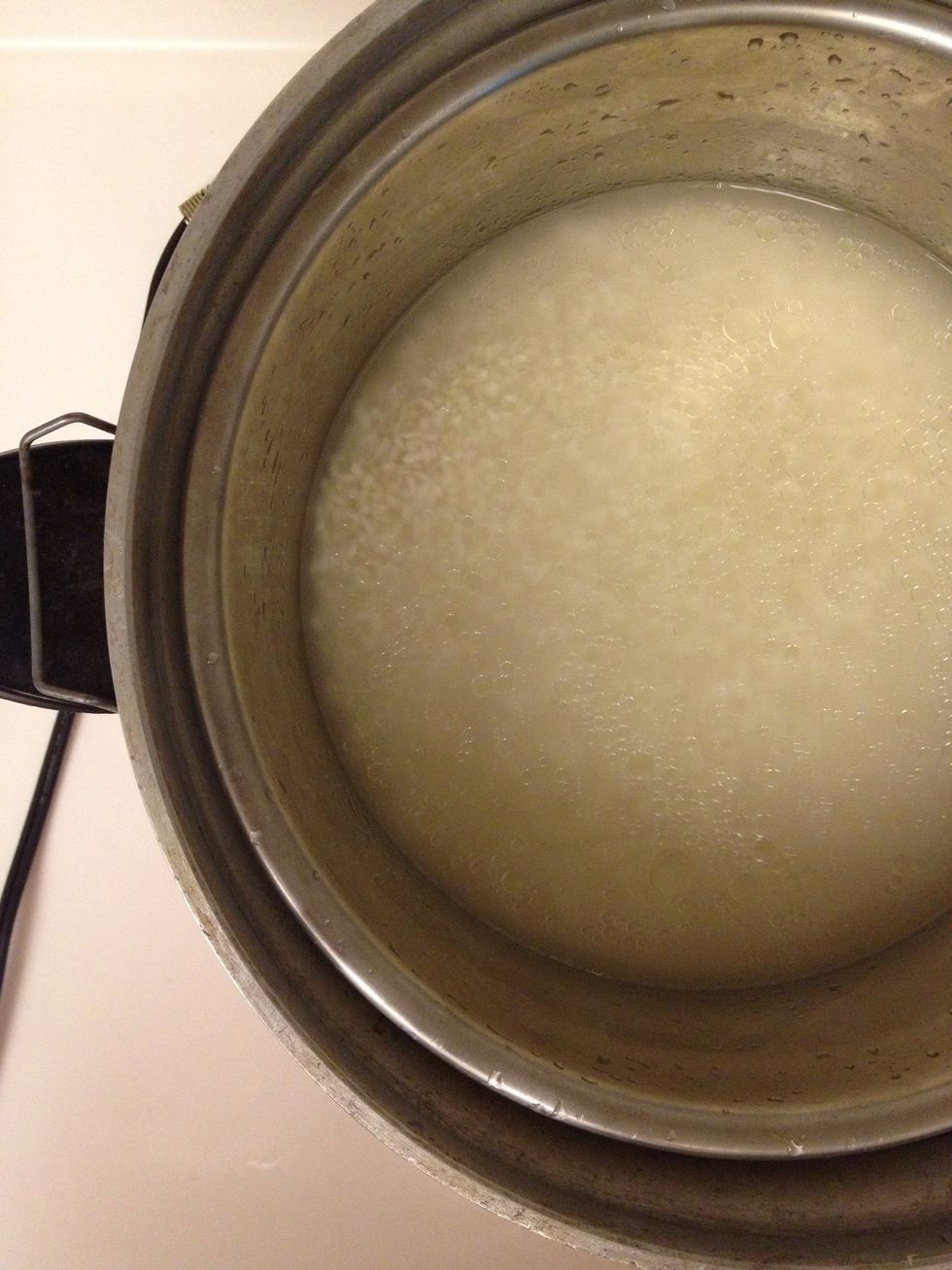 Add the rice and the appropriated liquids to the container. If you are using the Japanese singing rice machines you can use the 1:1 ratio, since you don't put water in the cooking chamber.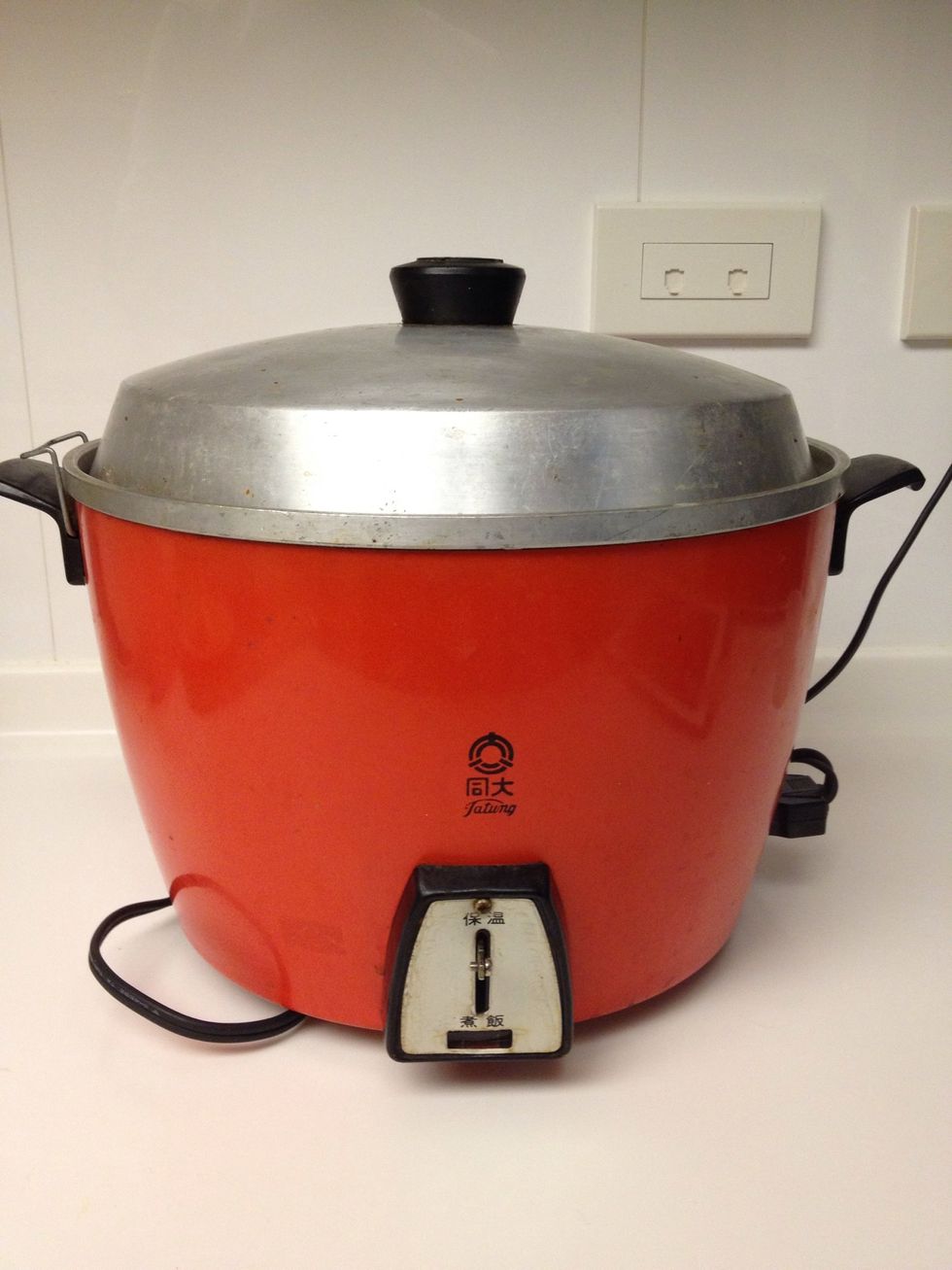 Cover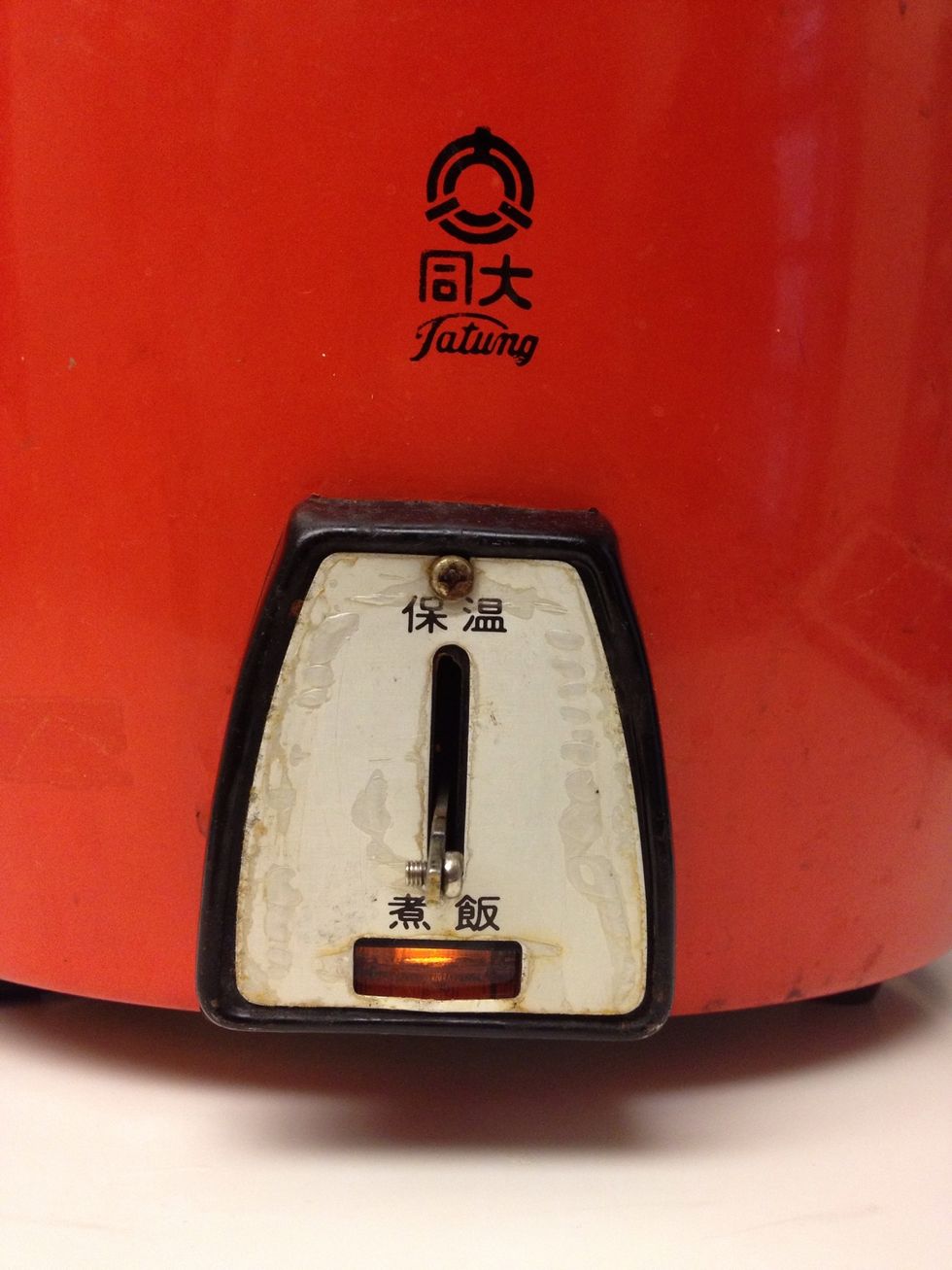 Press the only "button" available.
You will hear a "click" after twenty minutes or so.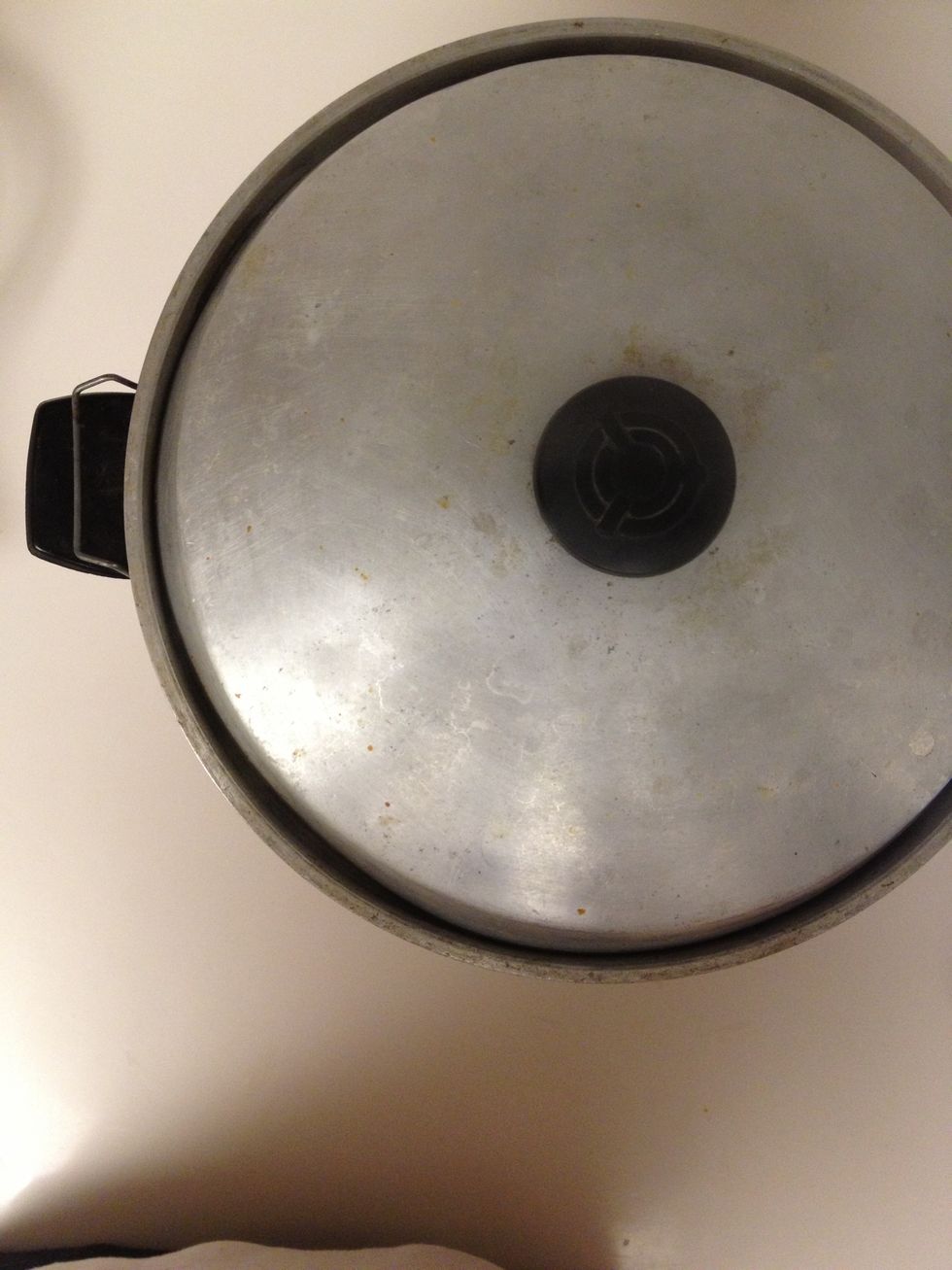 Let the rice rest in there for 5 to 10 minutes.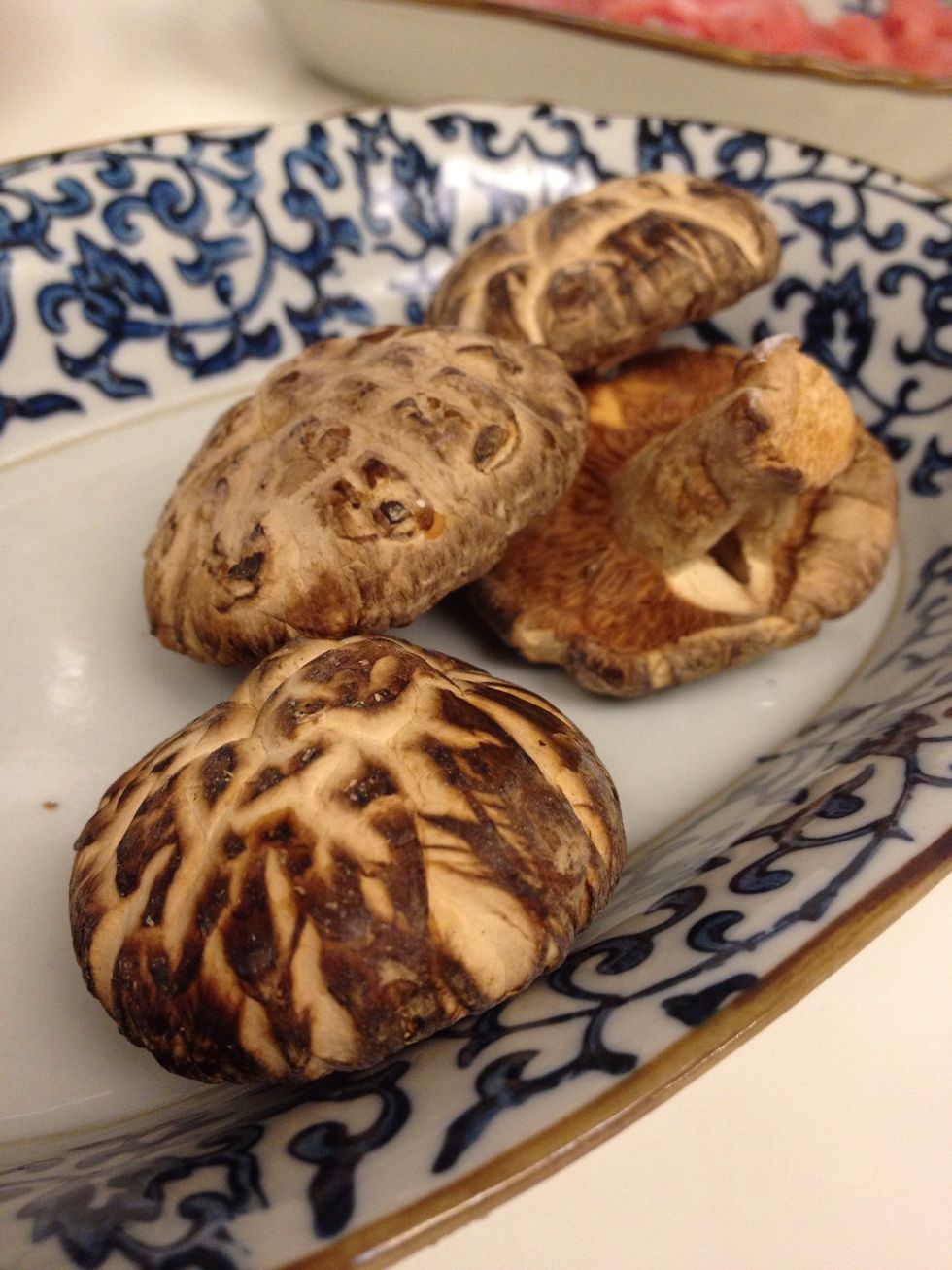 Now for the mixture. Dried shitaki mushrooms.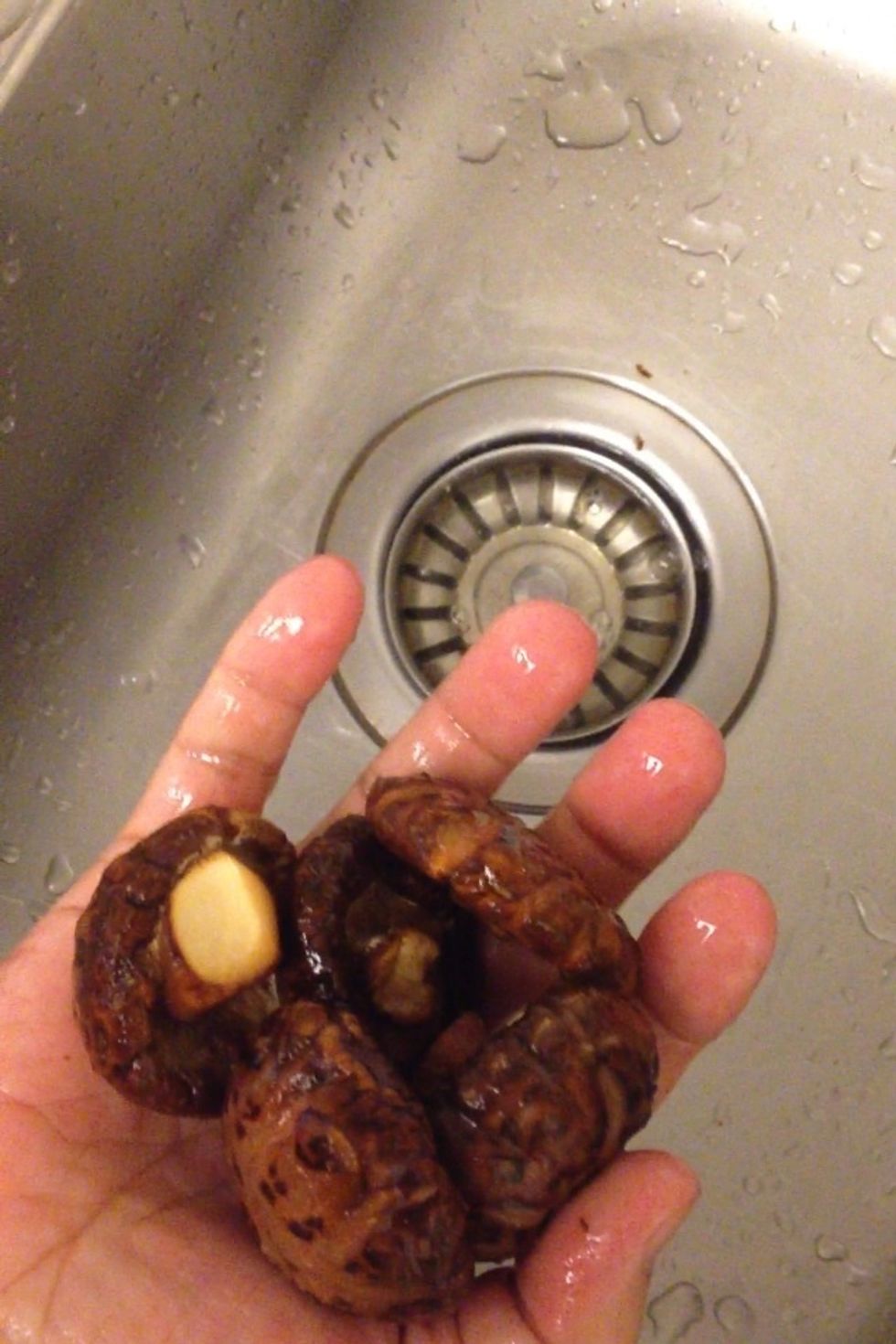 Wash.
Hydrate them with some warm water. Should take about fifteen minutes.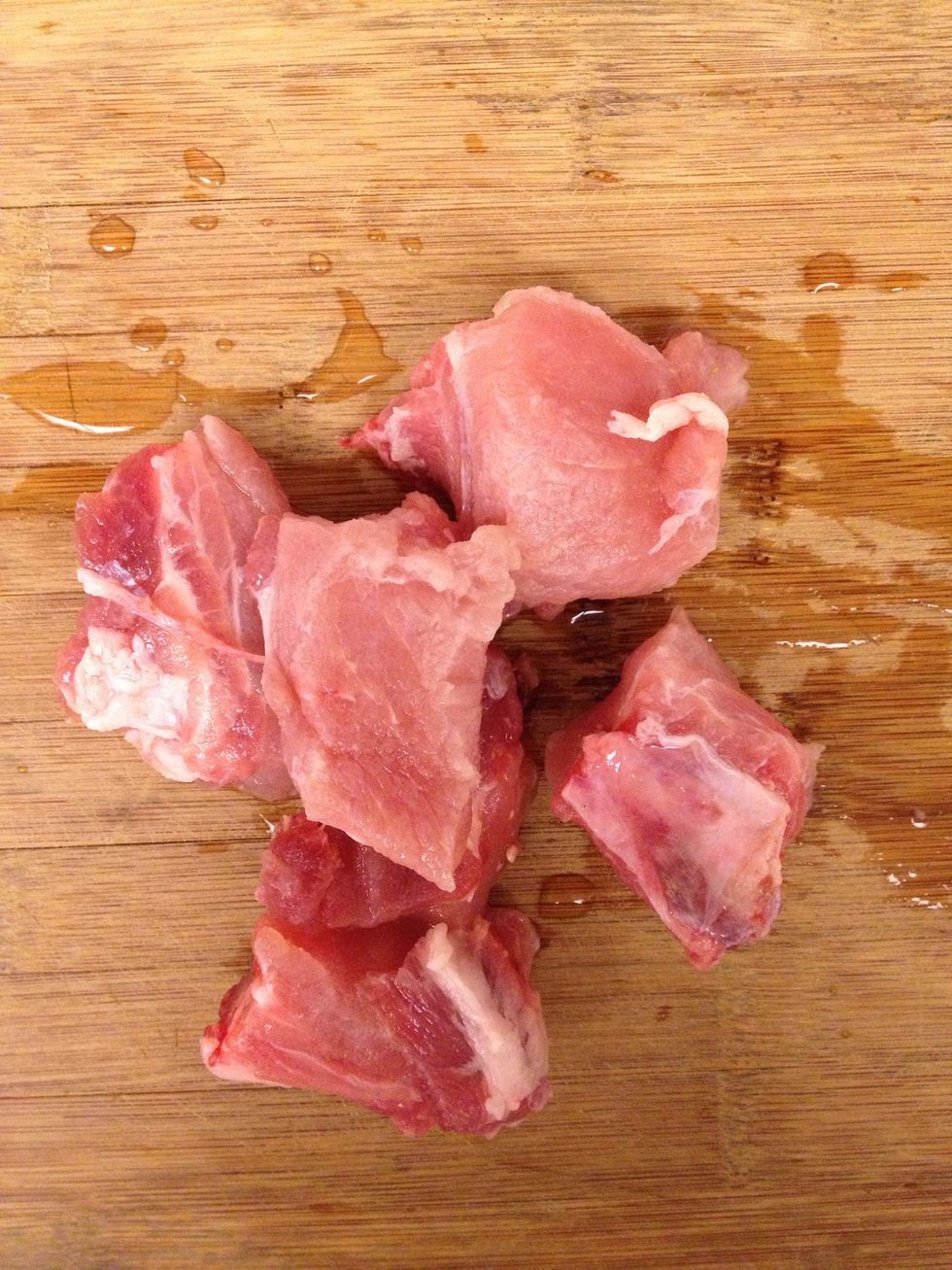 Pork meat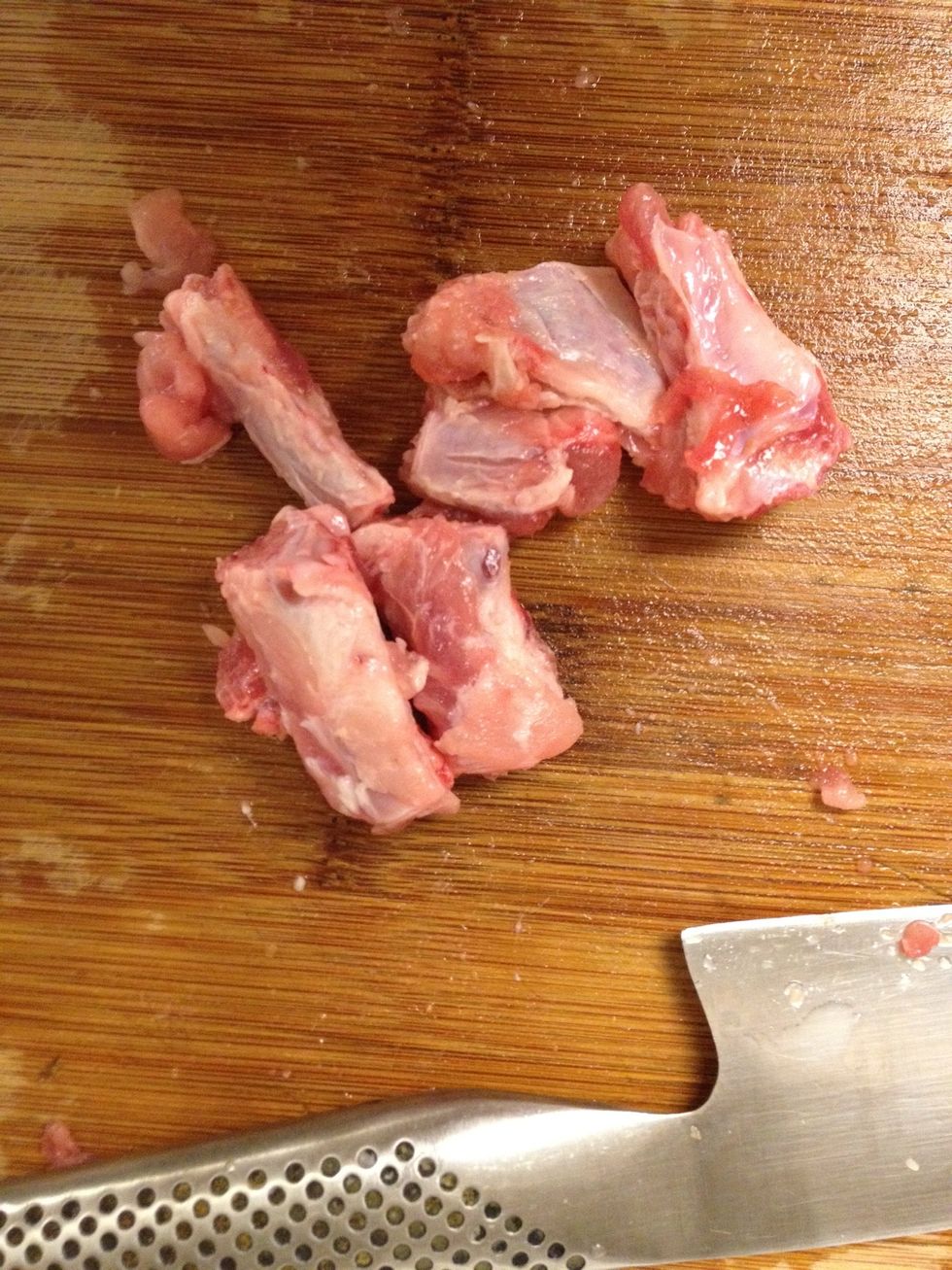 Cut the meat out of the bones.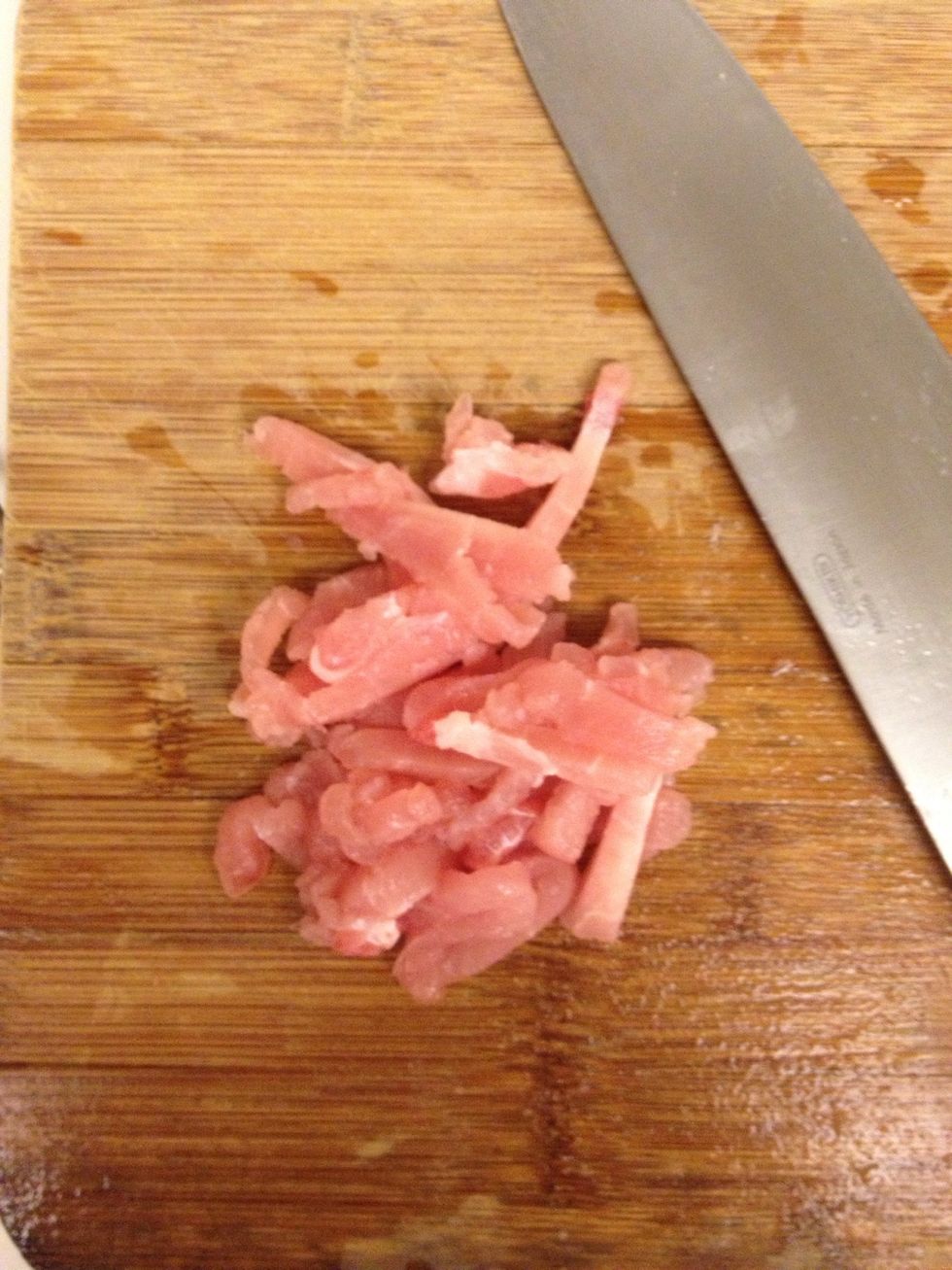 Cut into strips.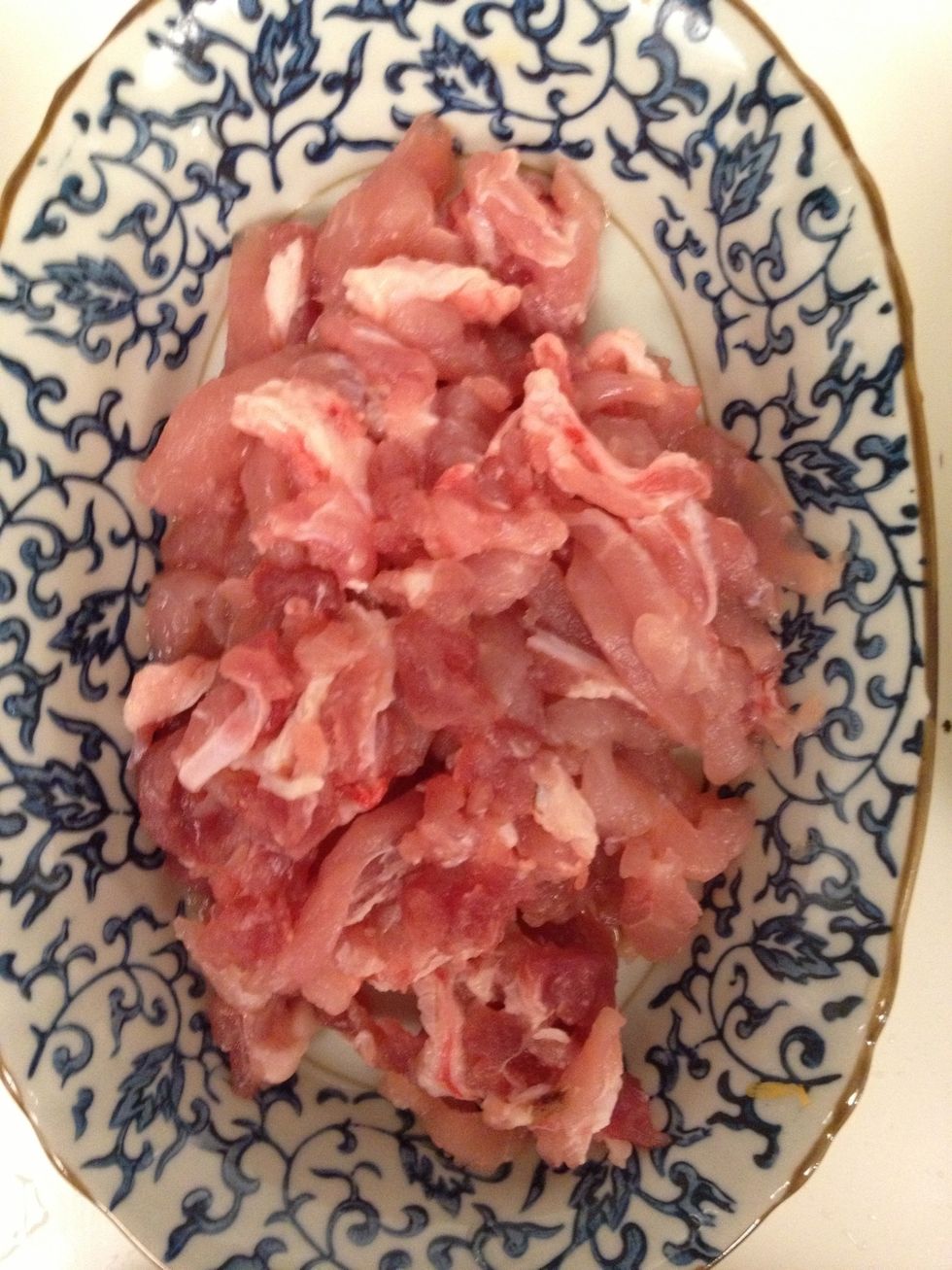 In Asia you might find the meat already chopped.
Save the bones for soup. Yes, you can freeze it. Just write a label.
Ginger, that has been peeled.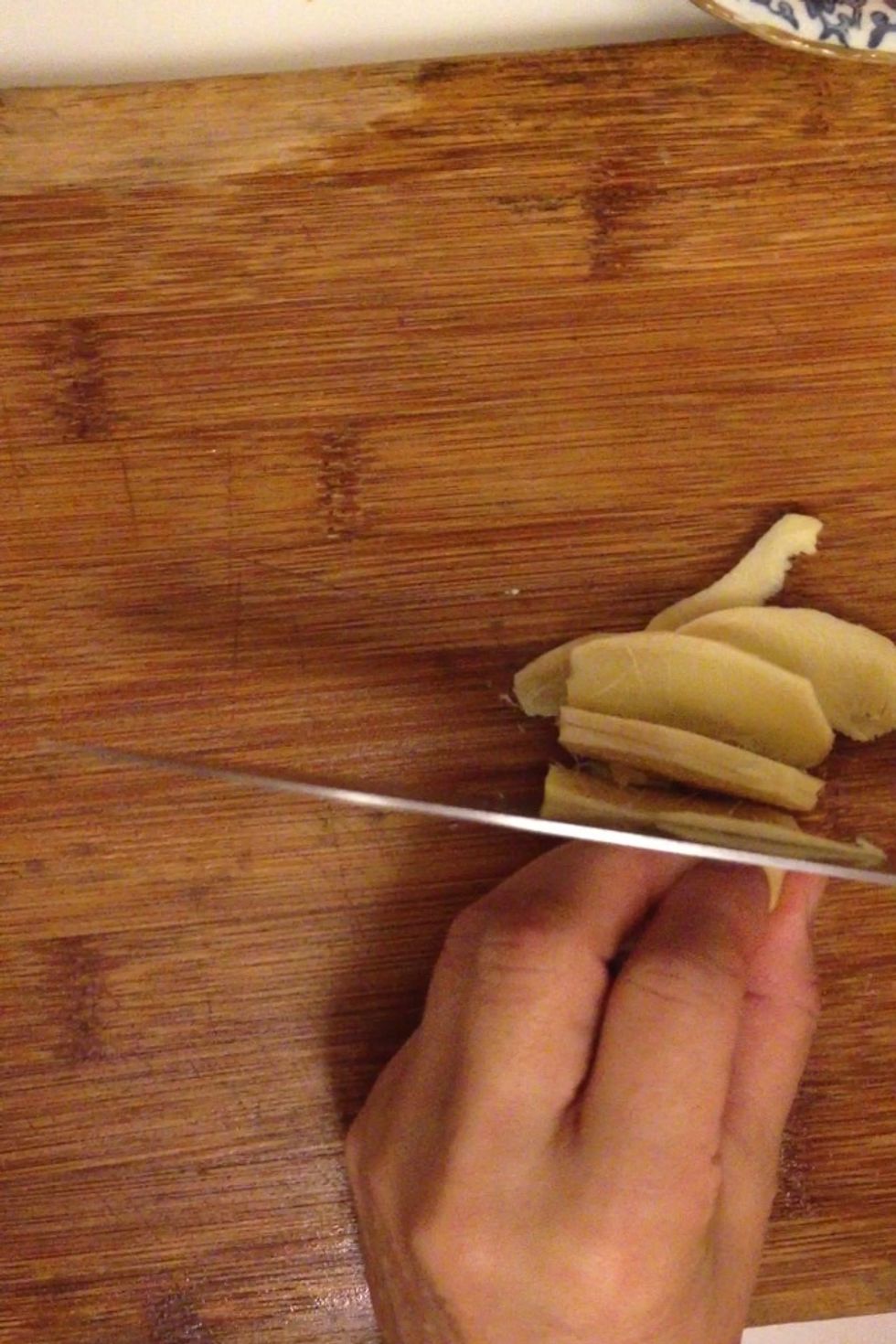 Slice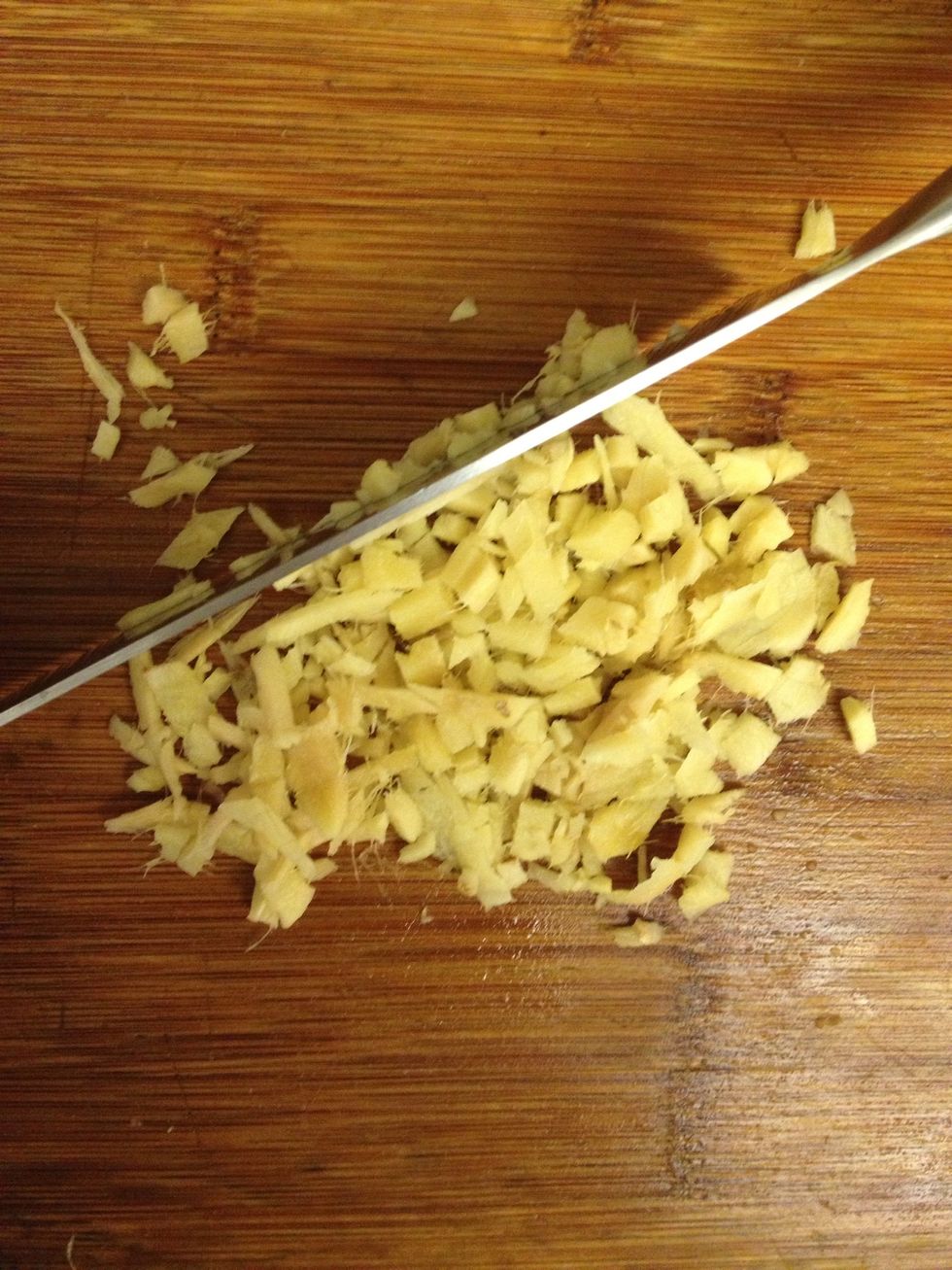 Mince. Just like garlic.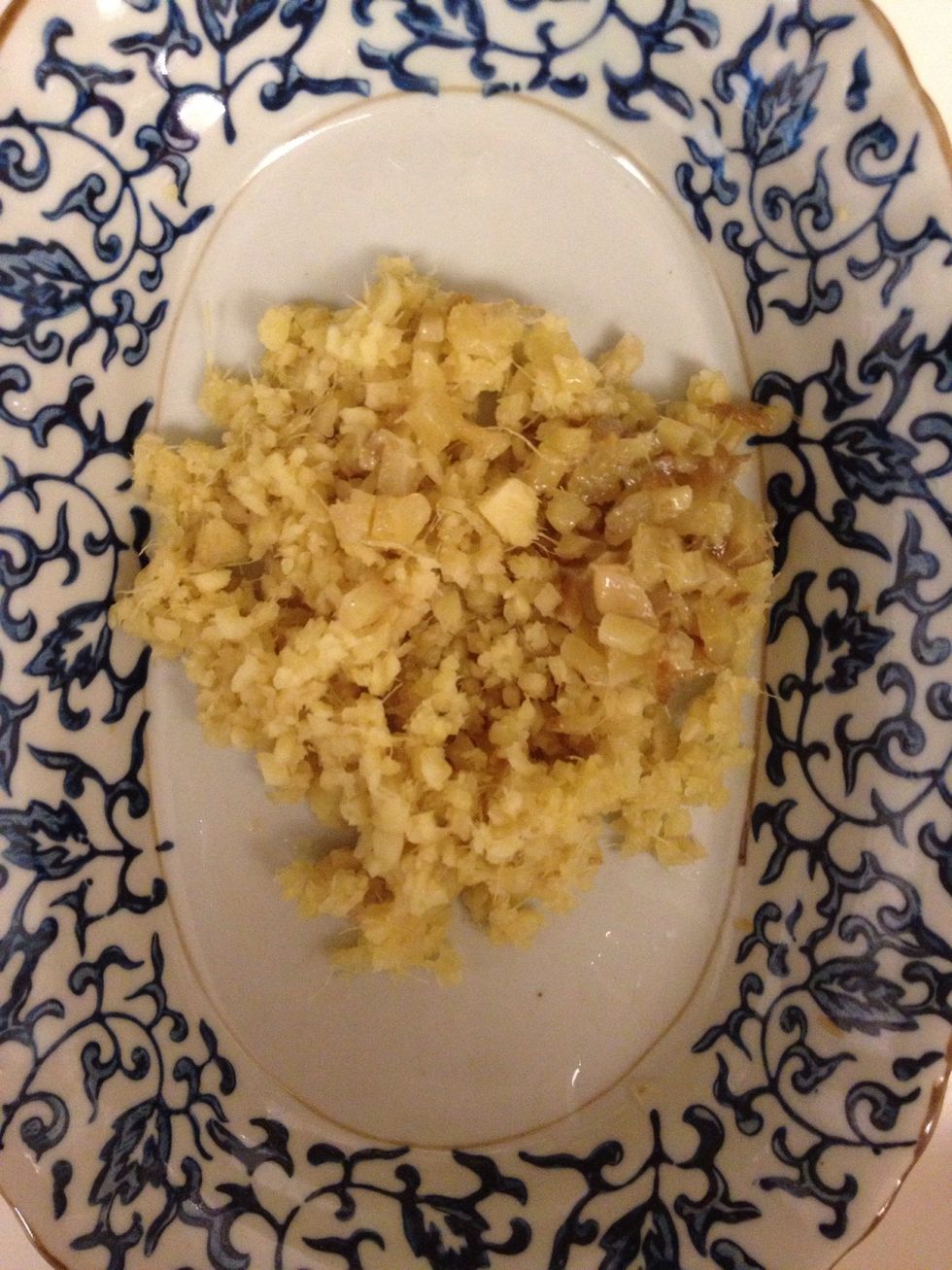 Done.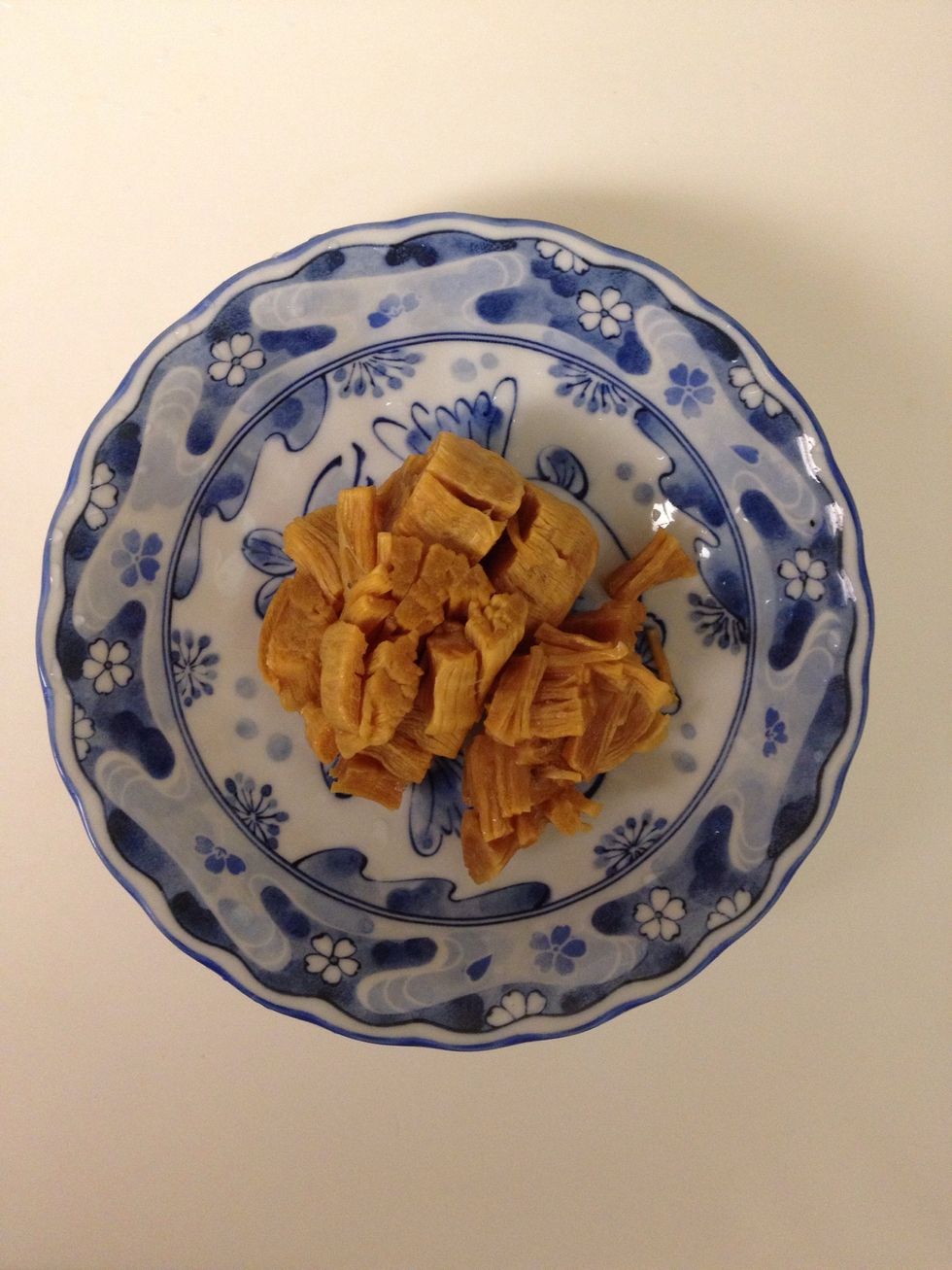 Dried scallops that had been steamed. Shred it a little bit with your hands.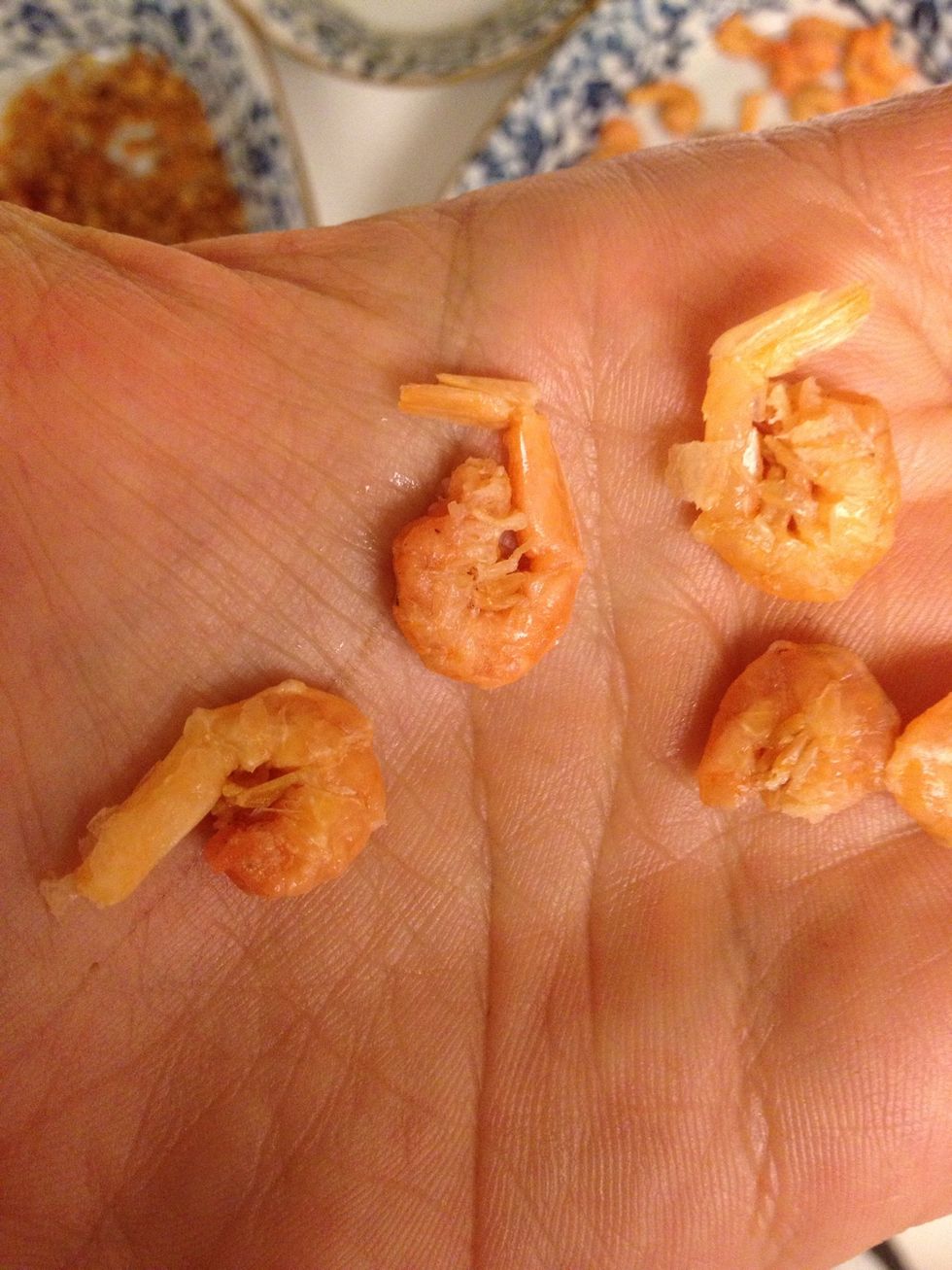 Dried shrimp.
Don't be scared. Everything will be all right in the end. And yes, if you want to use all fresh ingredients go ahead.
When the mushrooms seem hydrated enough, take them out of the water and chop the steams out.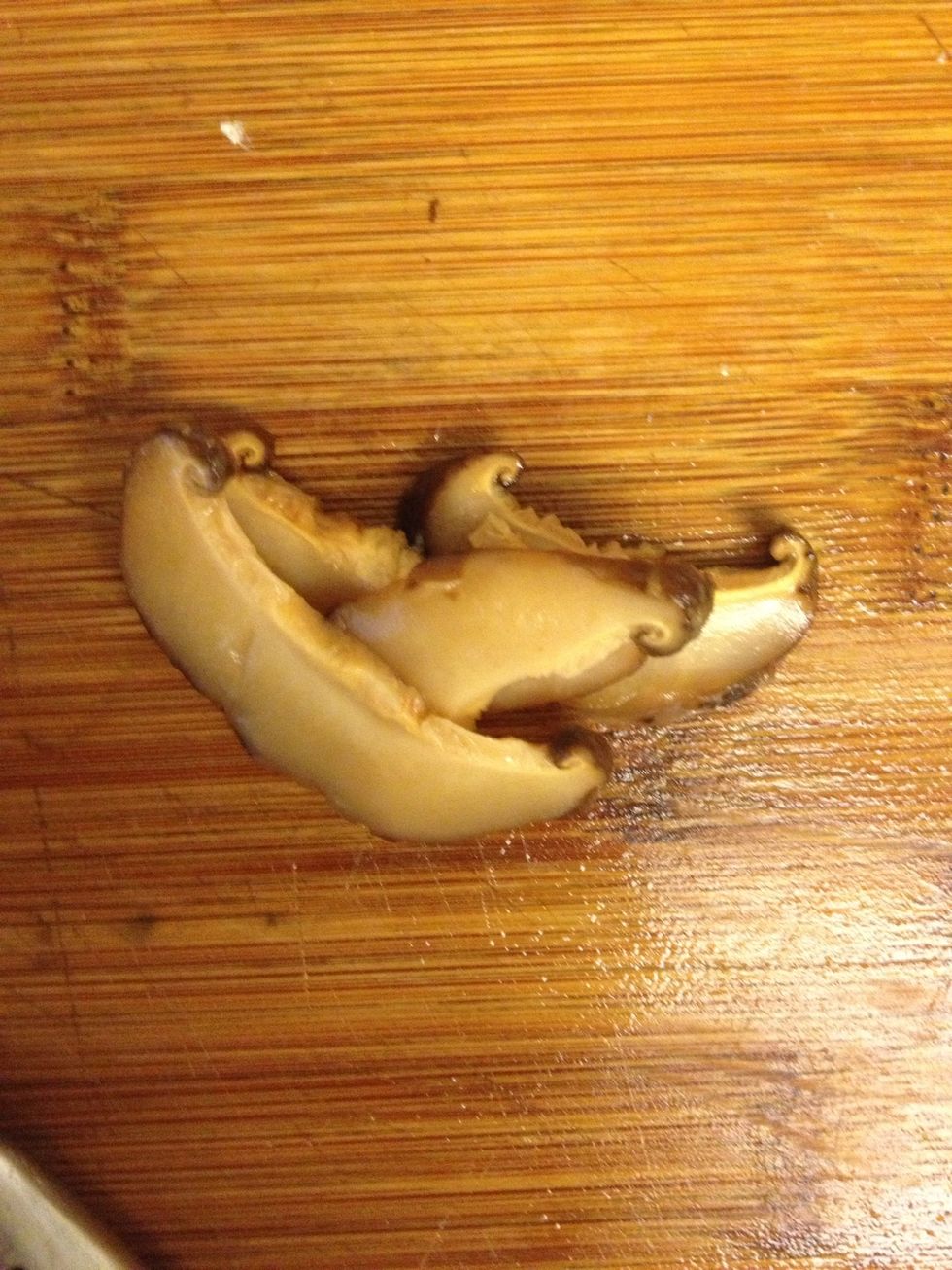 Cut into stripes.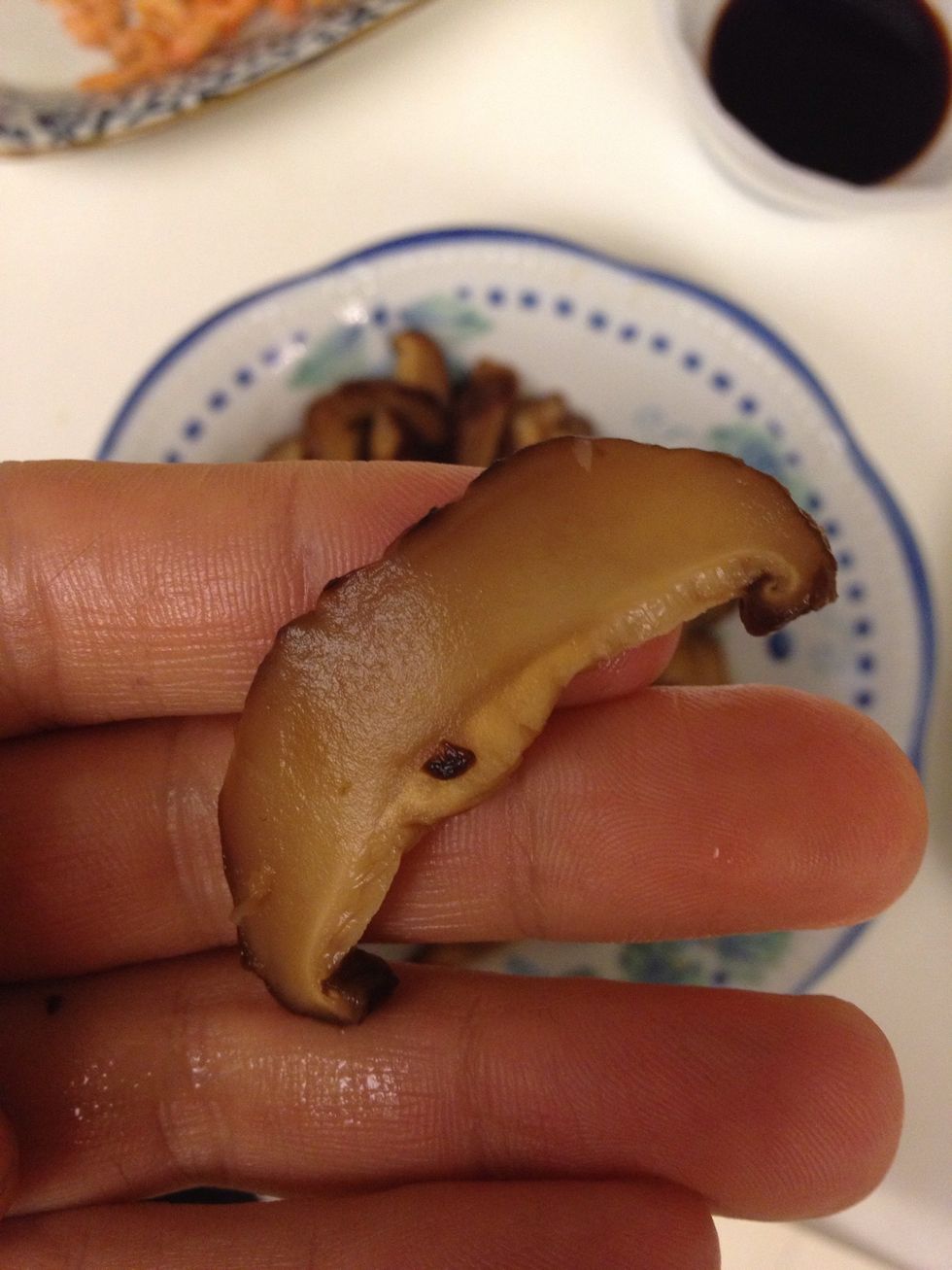 If looks like this you are in the right direction. If its still a little dried in the middle just soak a bit more.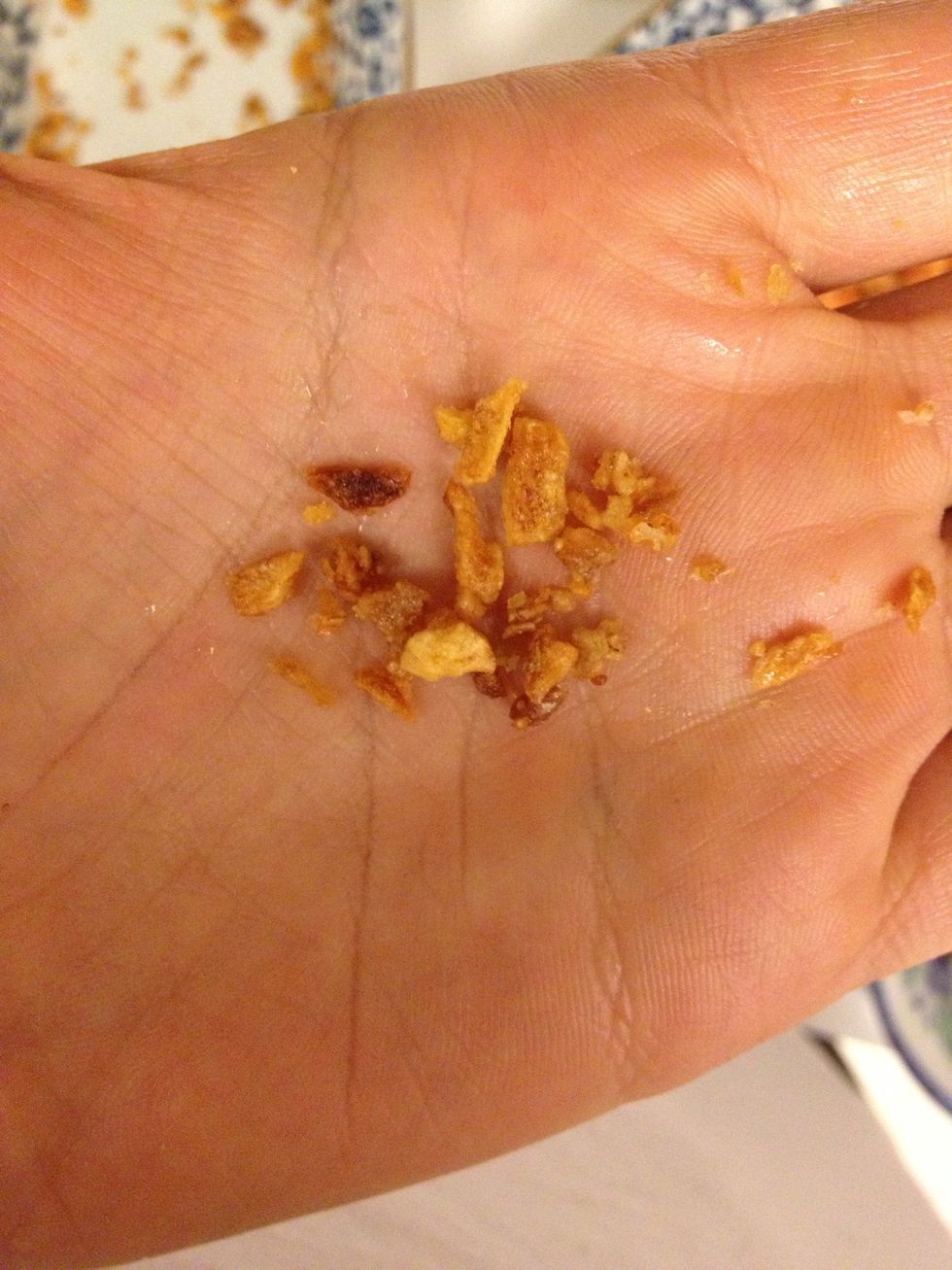 Fried shallots.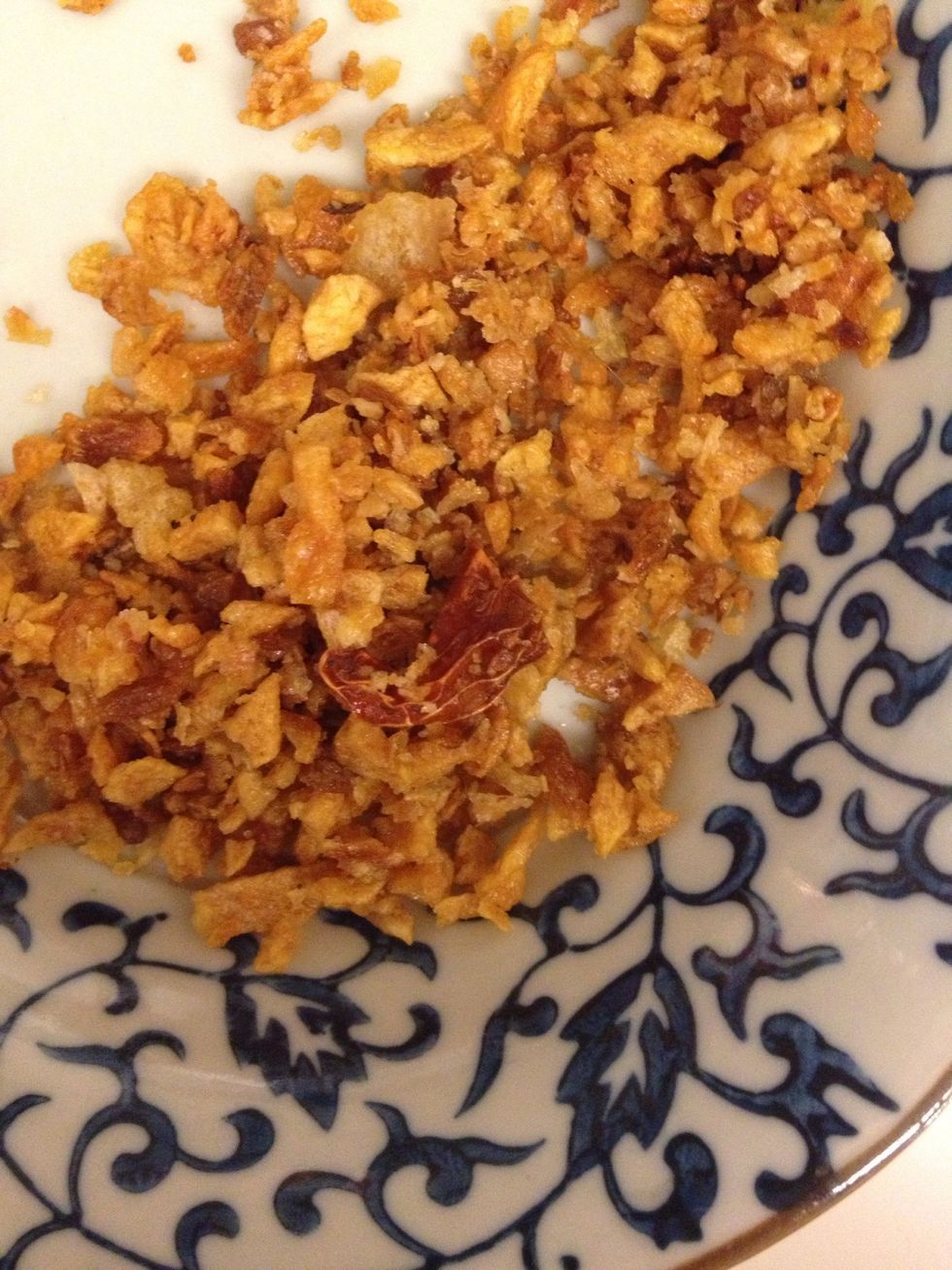 Yes, you buy them like this.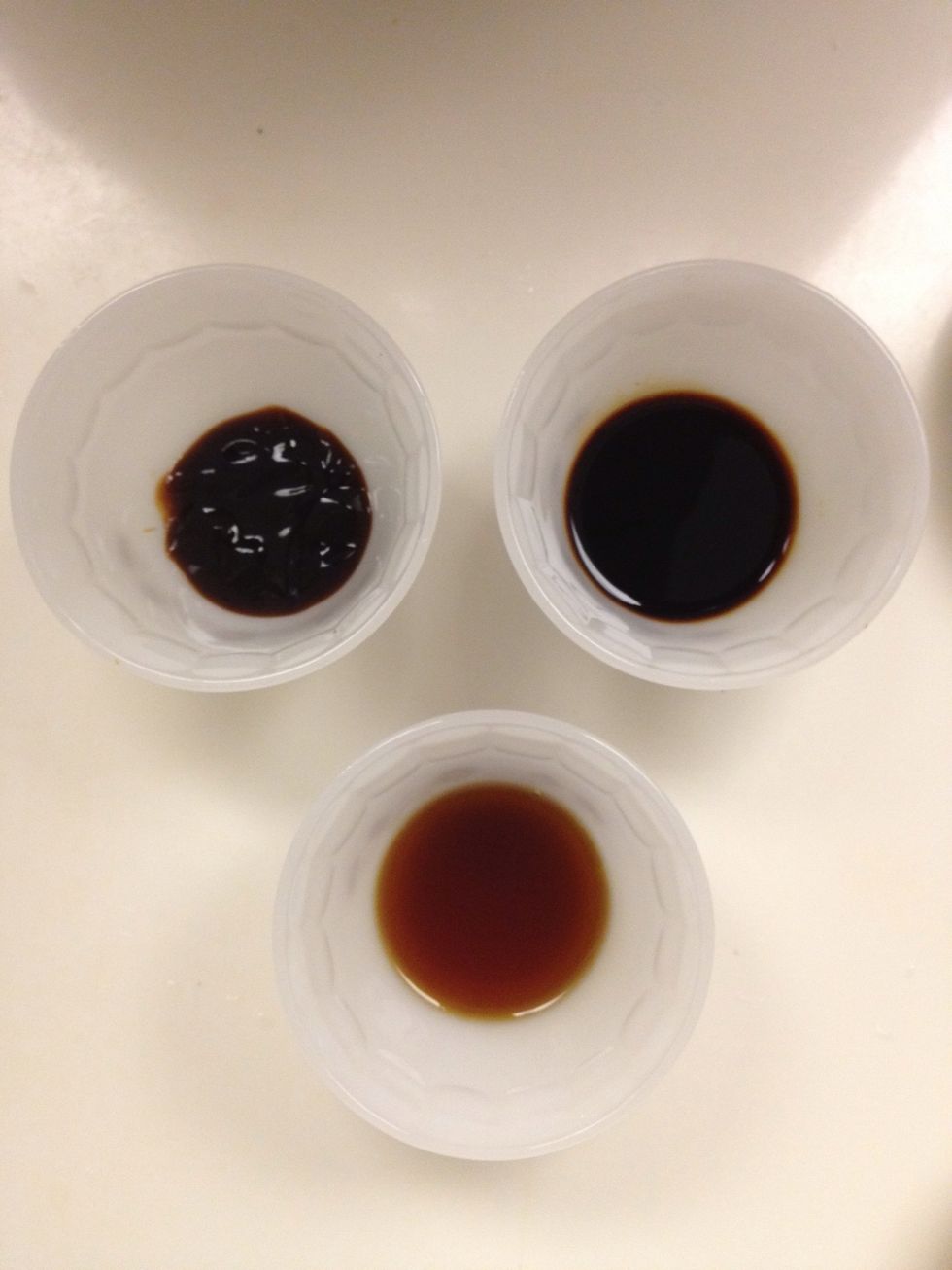 Liquids. Soy sauce, black sesame oil and oyster sauce.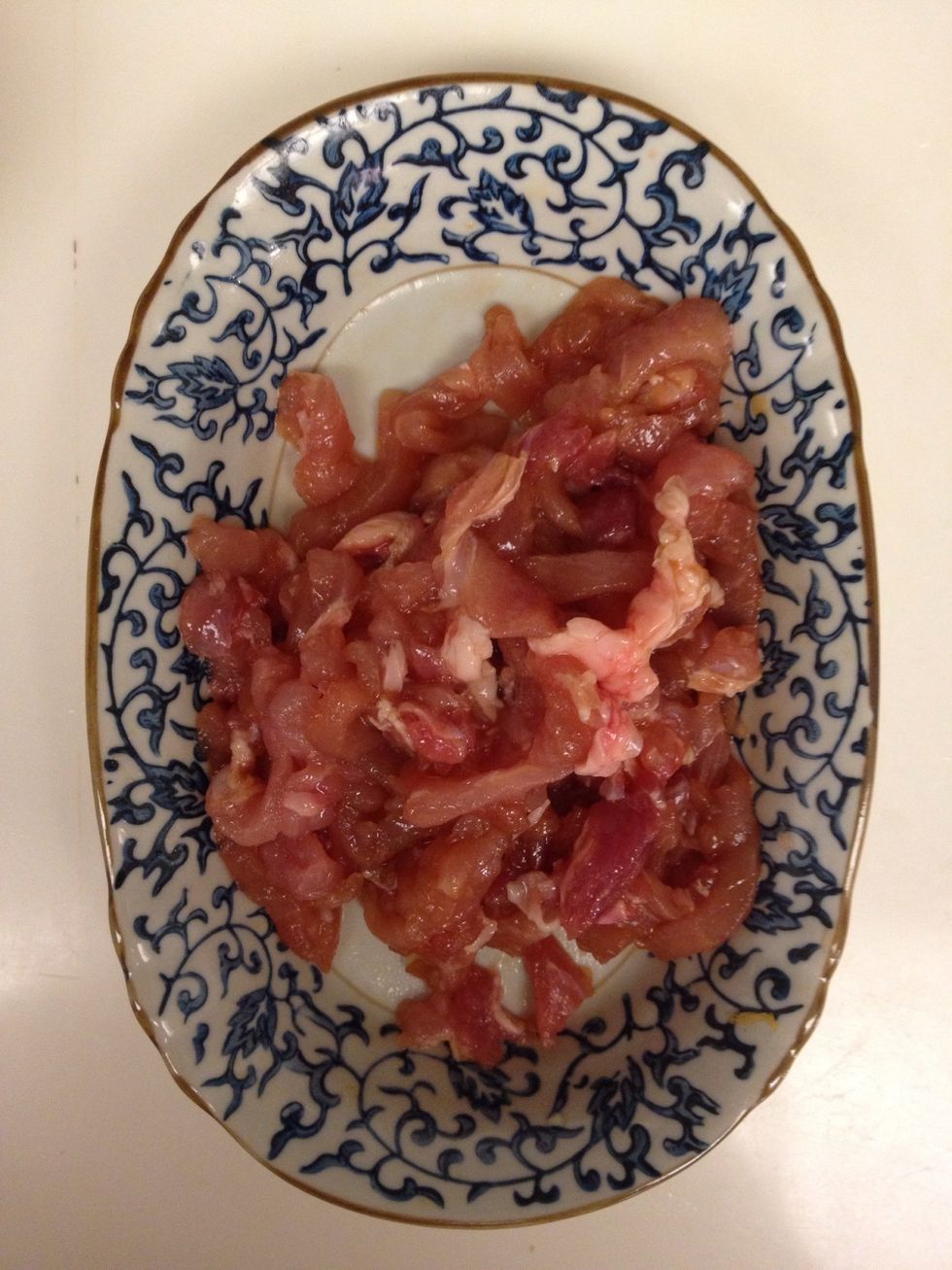 You can marinate the pork meat with a splash of soy, sesame oil, salt and sugar.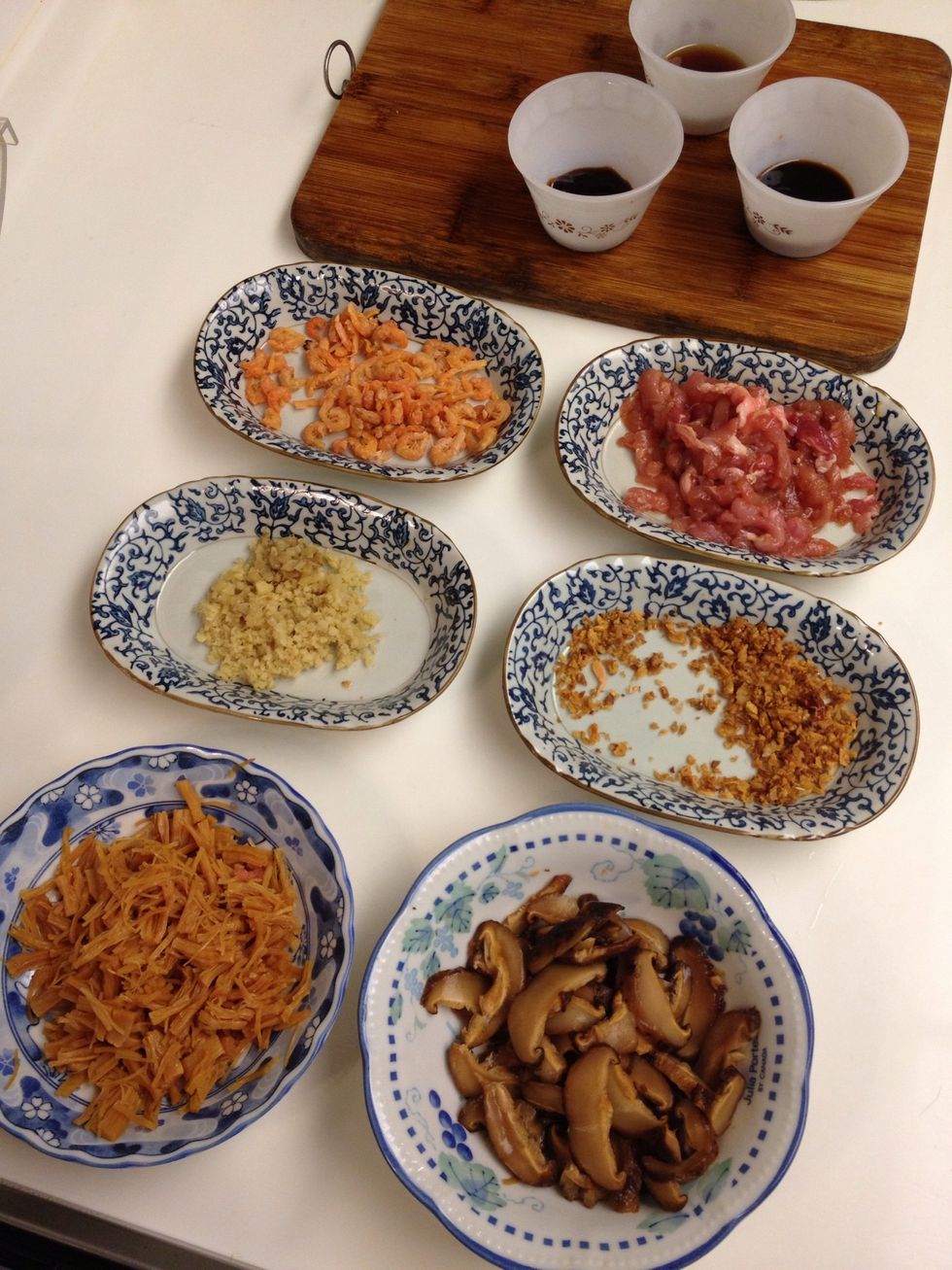 So, in case you were confused.. Repeat after me. Dried Mushrooms, scallops and shrimp. Fried shallots. Mince ginger and Our friend Mr. Pork.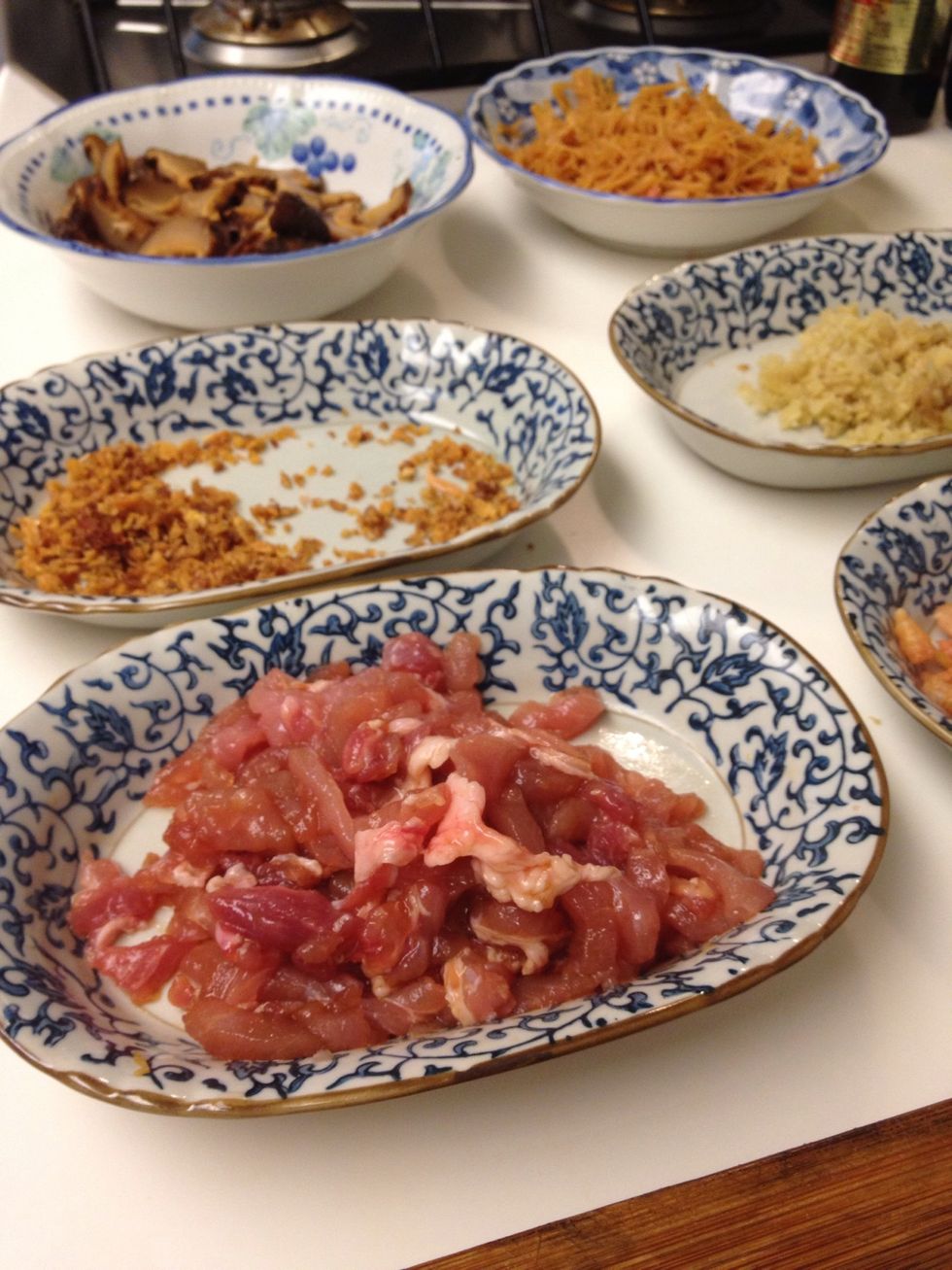 It's seems like a lot but its pretty simple. To find the ingredients just go to an Asian store or market. Or fly overseas..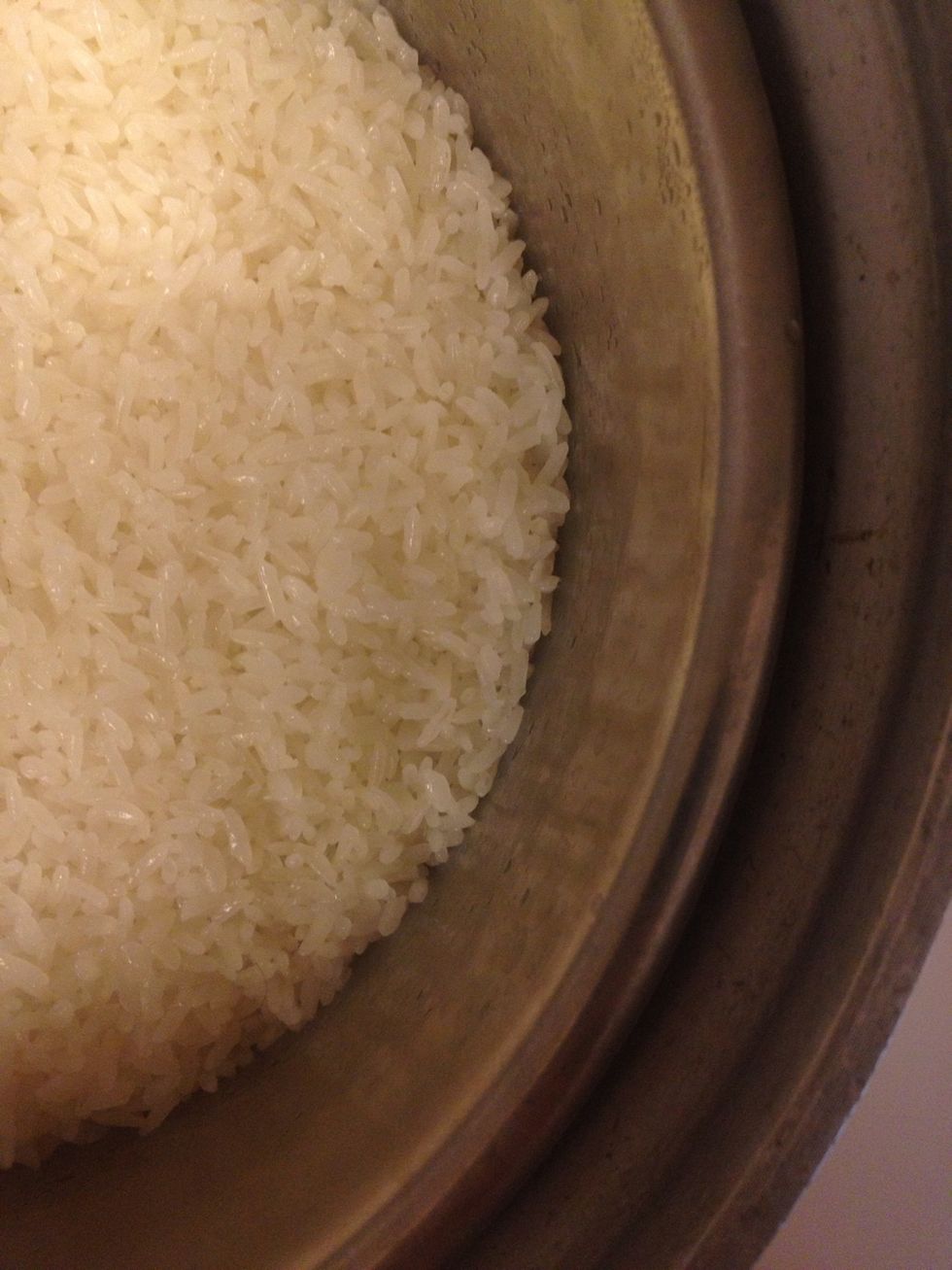 You can uncover the rice now.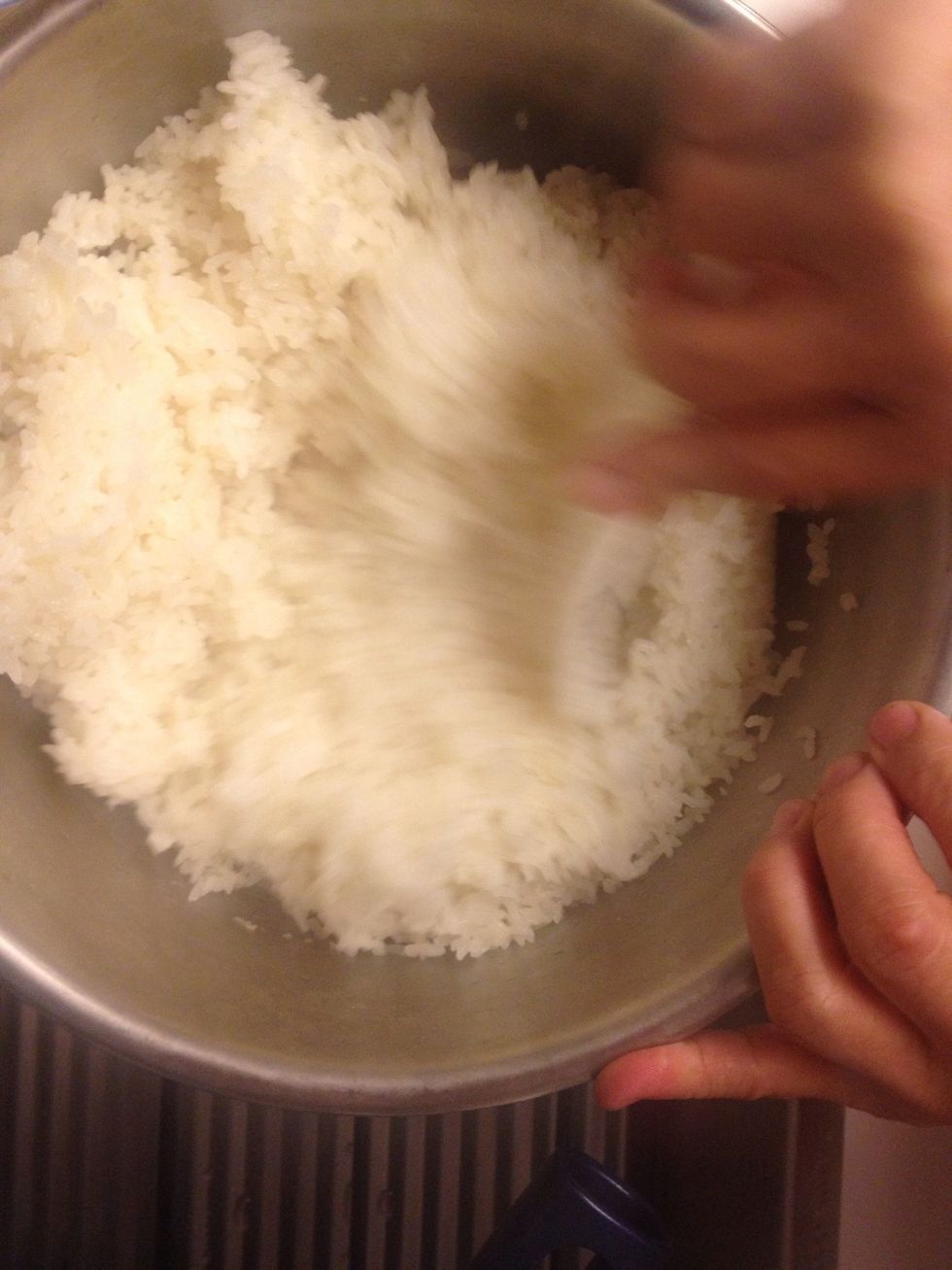 Open it.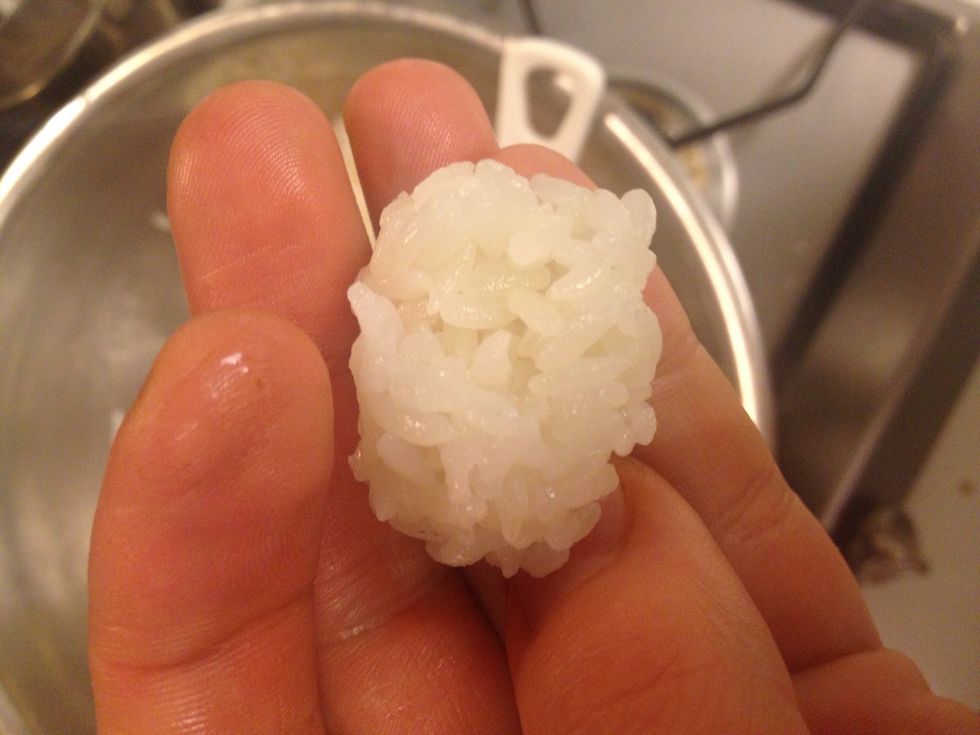 It's shiny and yet delicious.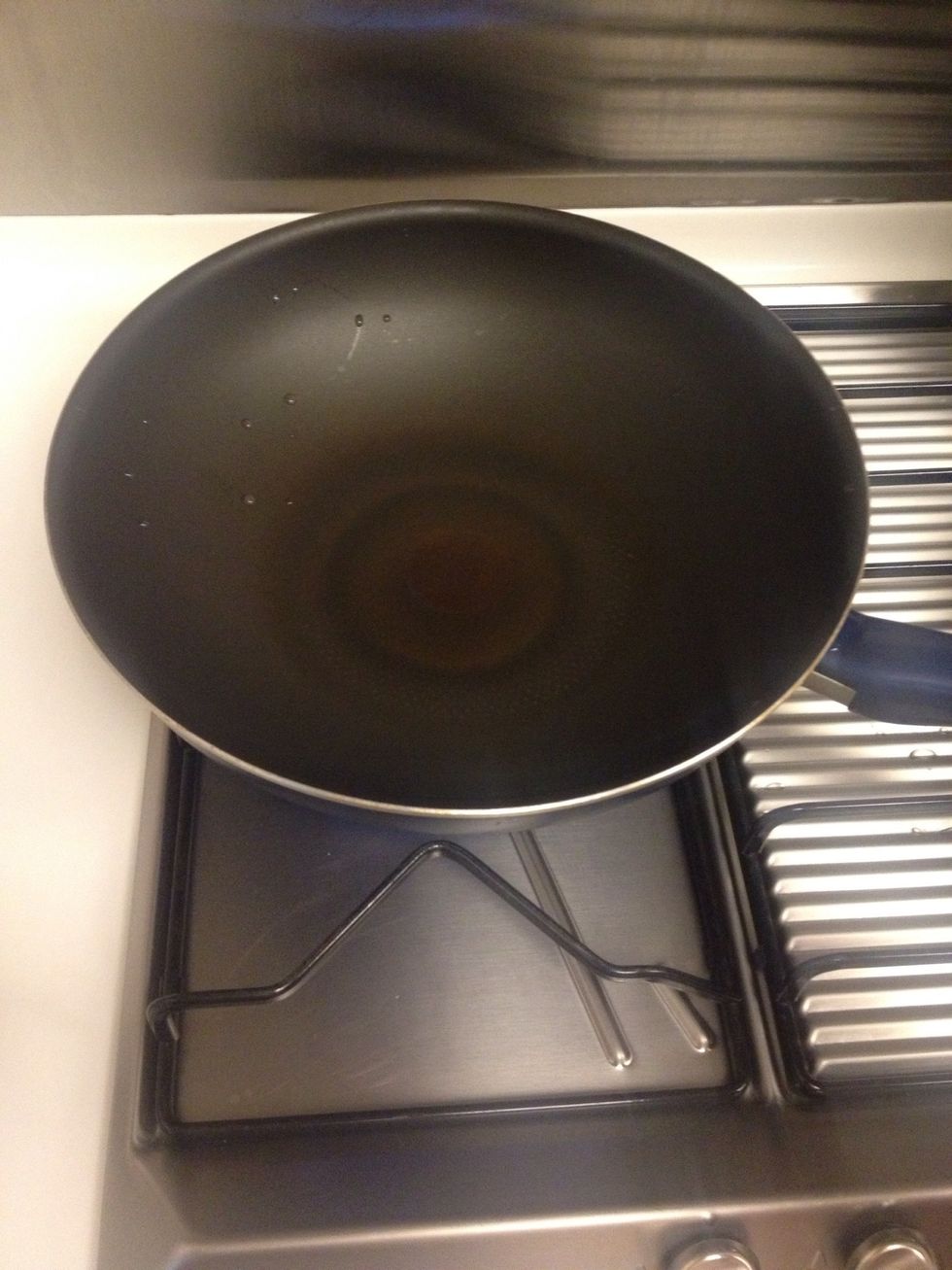 A pan on the stove high heat.
The oil. If you think the black sesame oil it's too strong just use grape seed.
Ginger.. Stir. Let it cook for about a minute or so.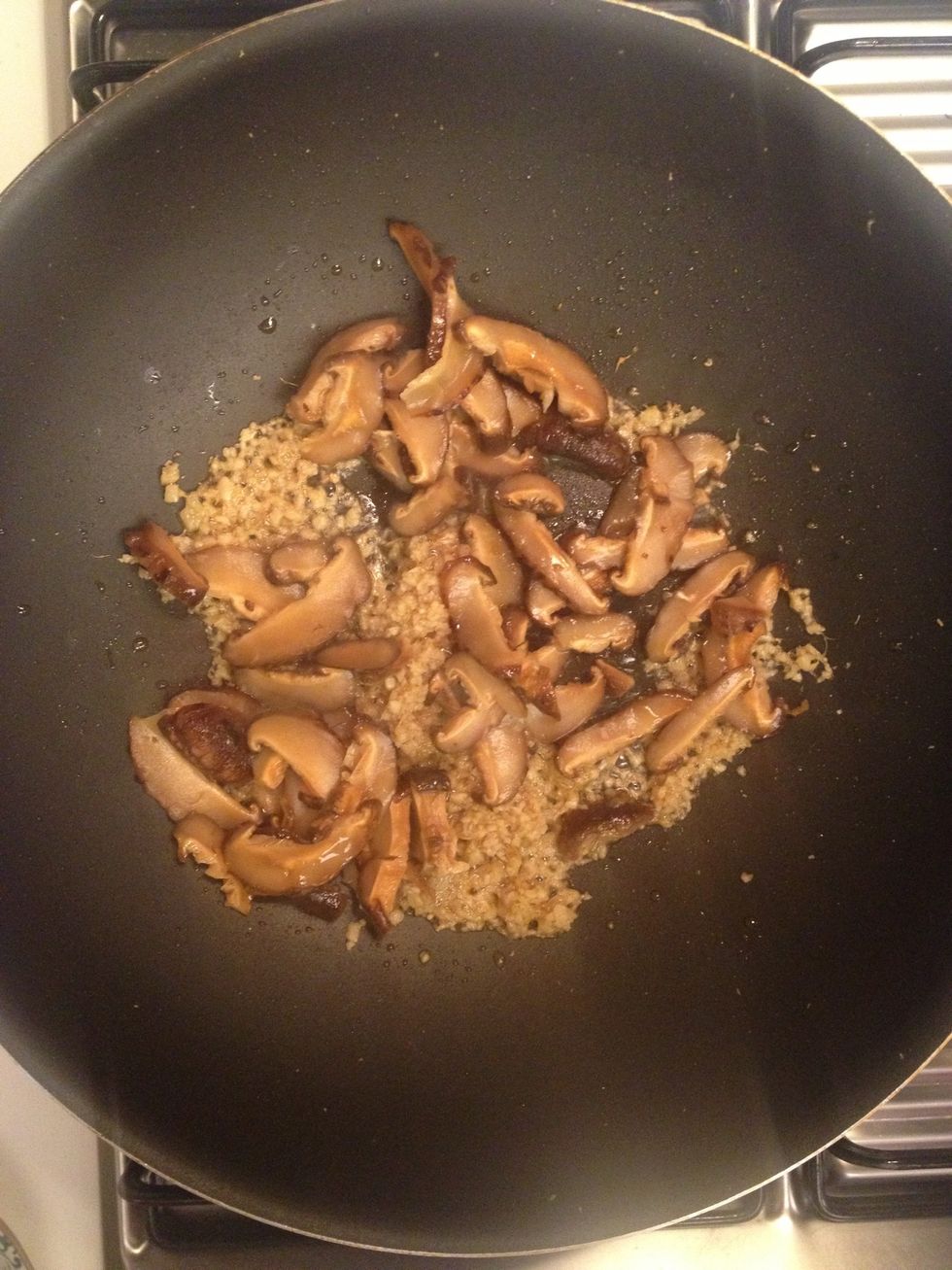 Mushrooms and stir. Be careful, if they have a lot of water the oil might pop a little. Just squeeze them before you add and you will be fine.
Dried shrimp.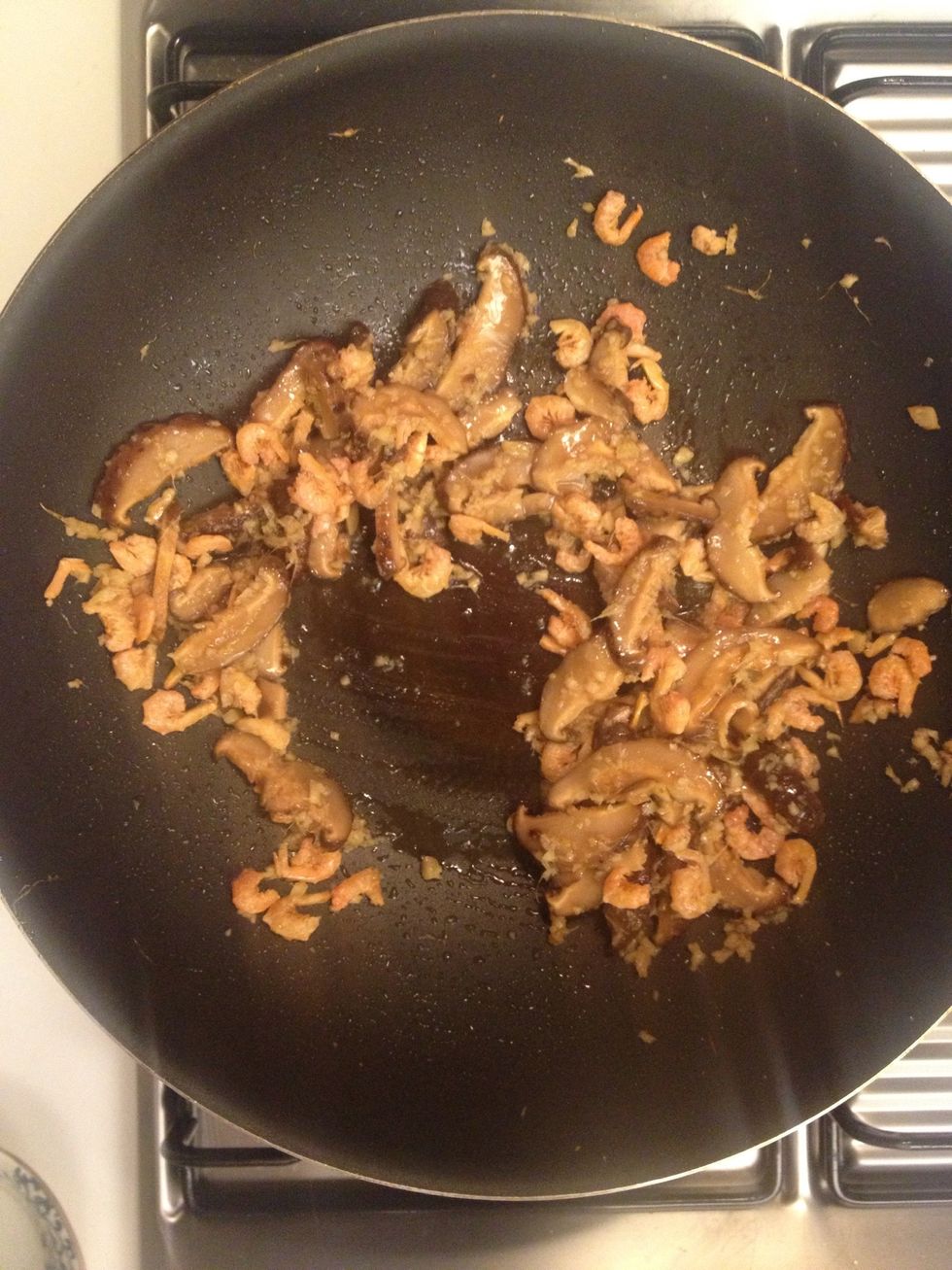 Stir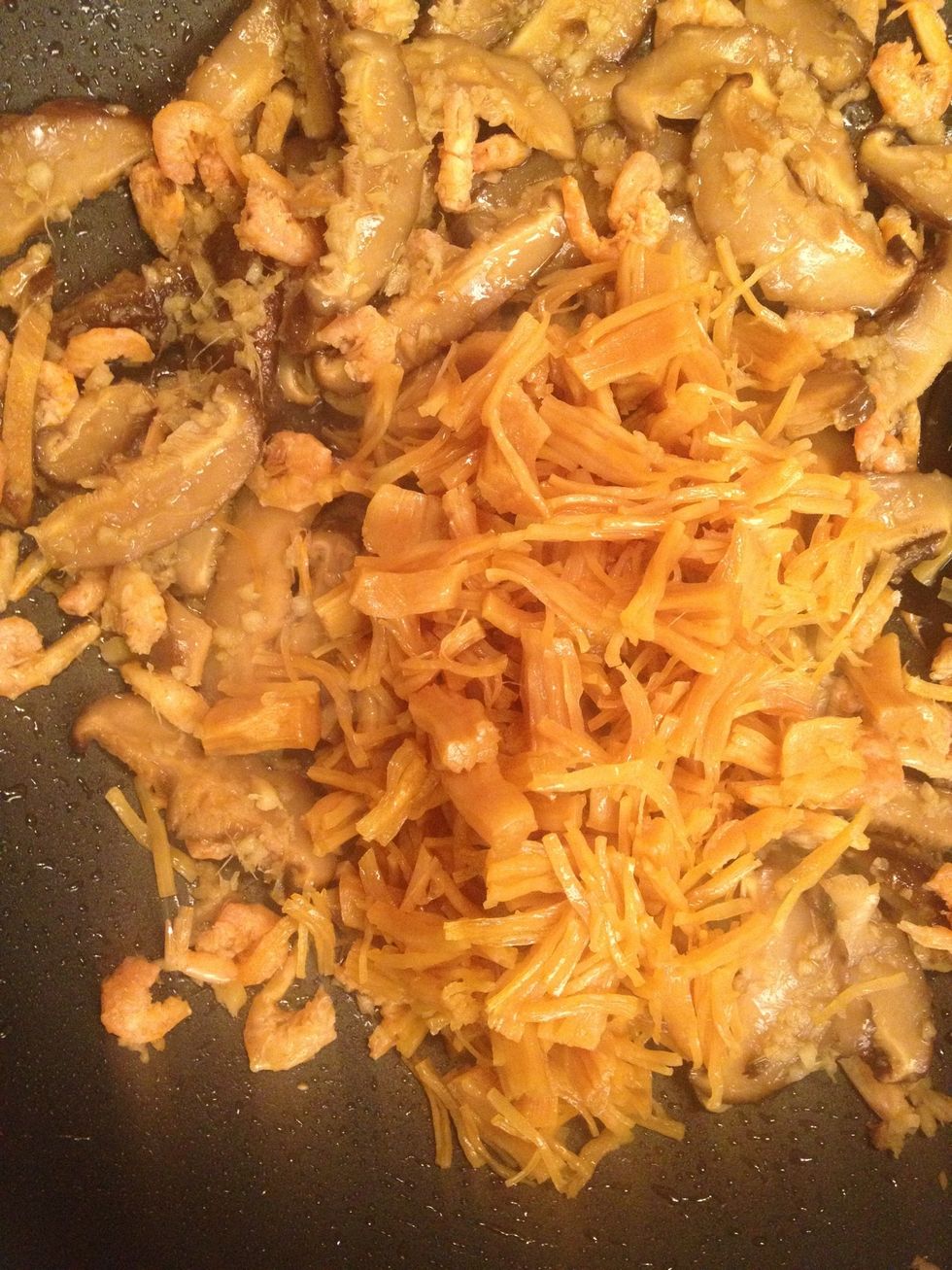 Dried scallops and stir.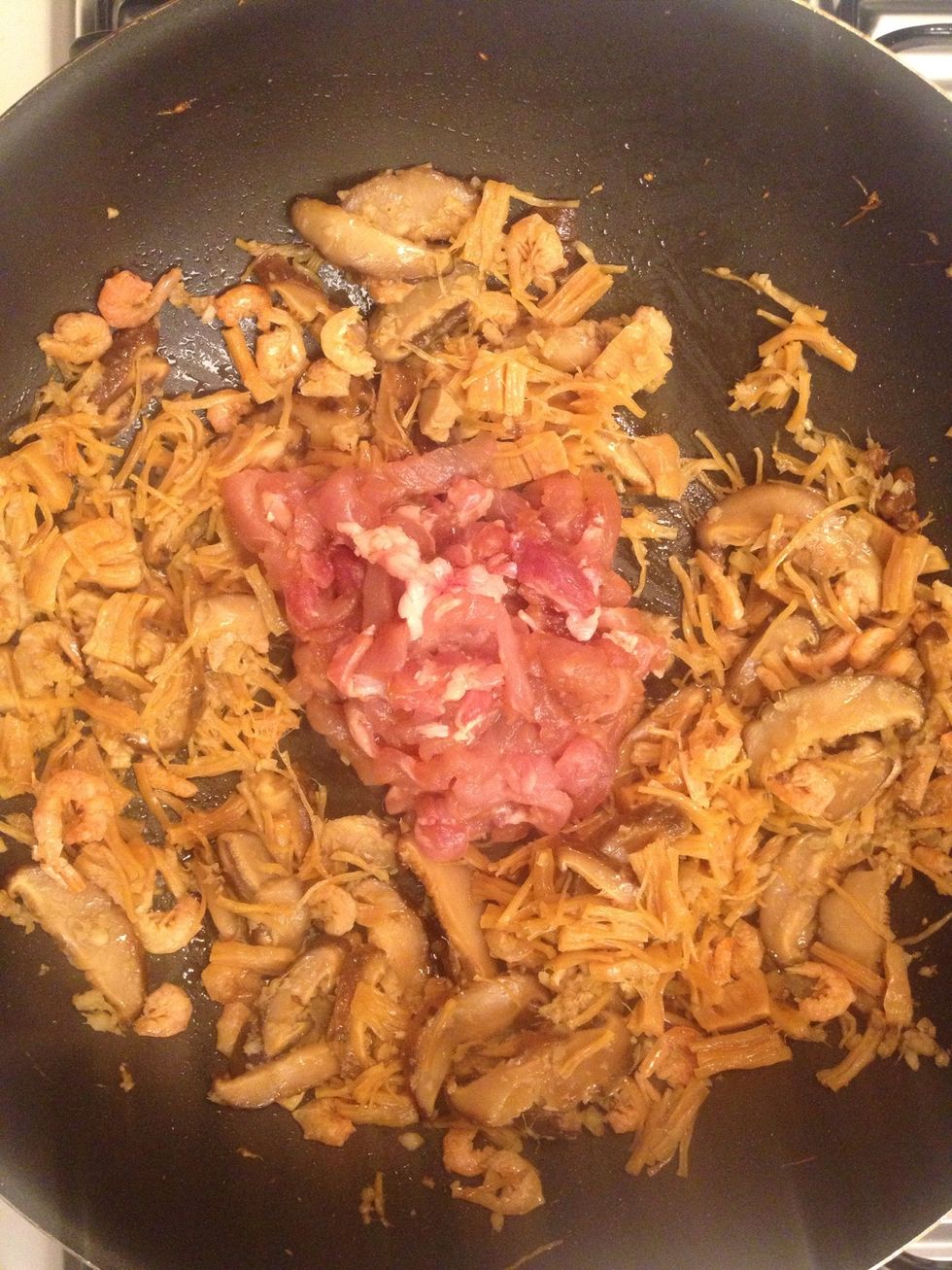 Our friend.
Soy sauce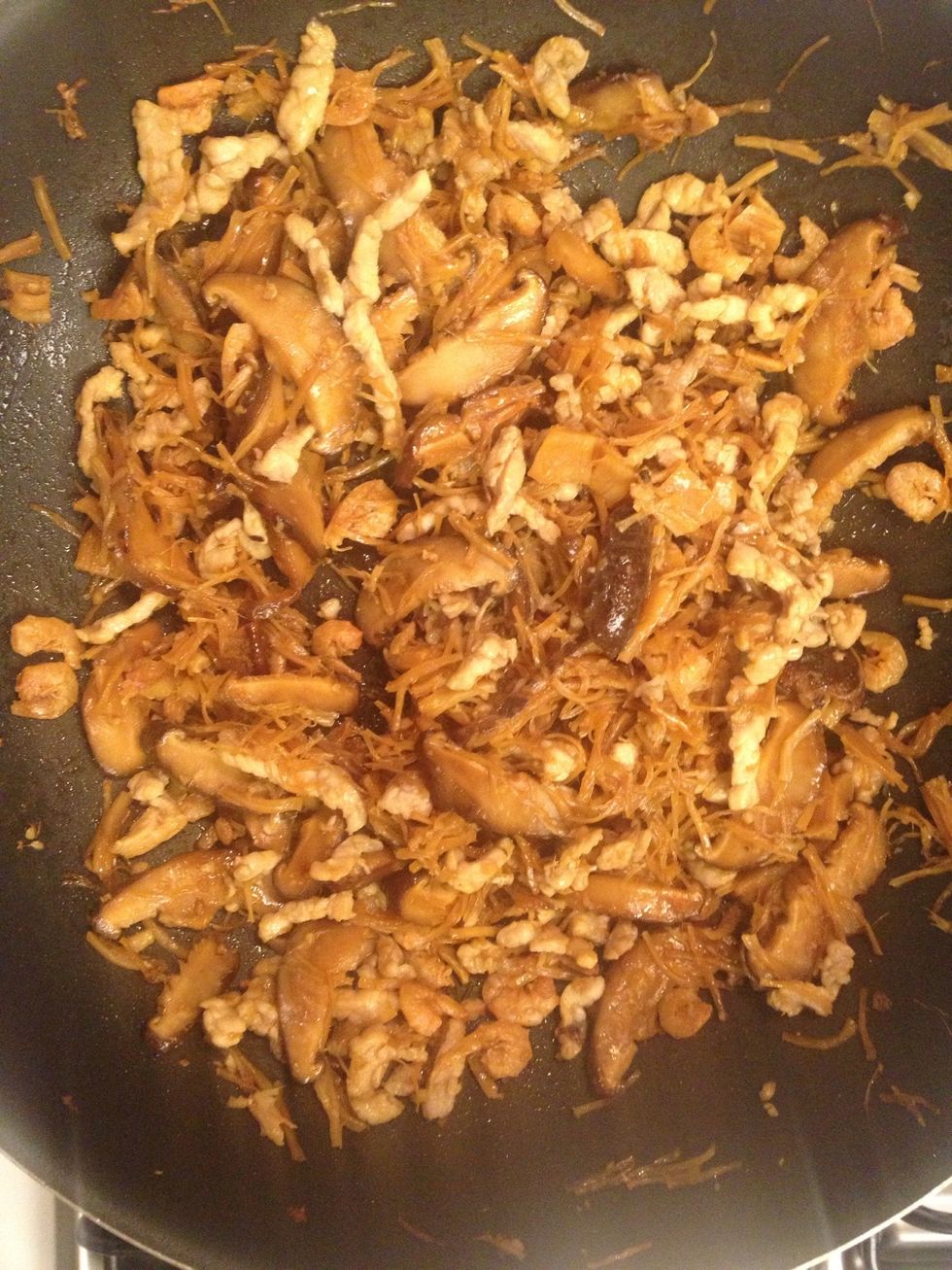 Looks great.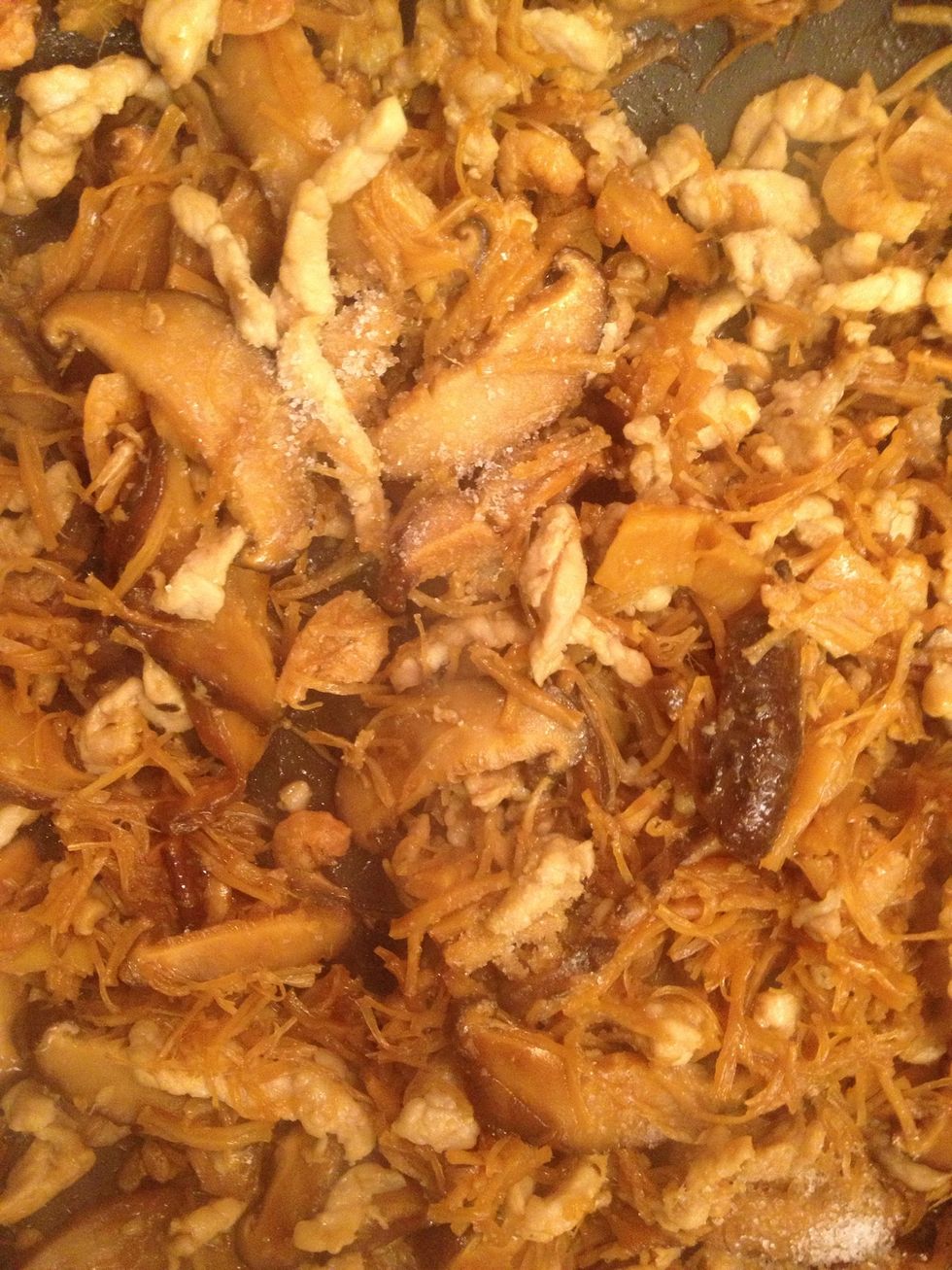 Salt.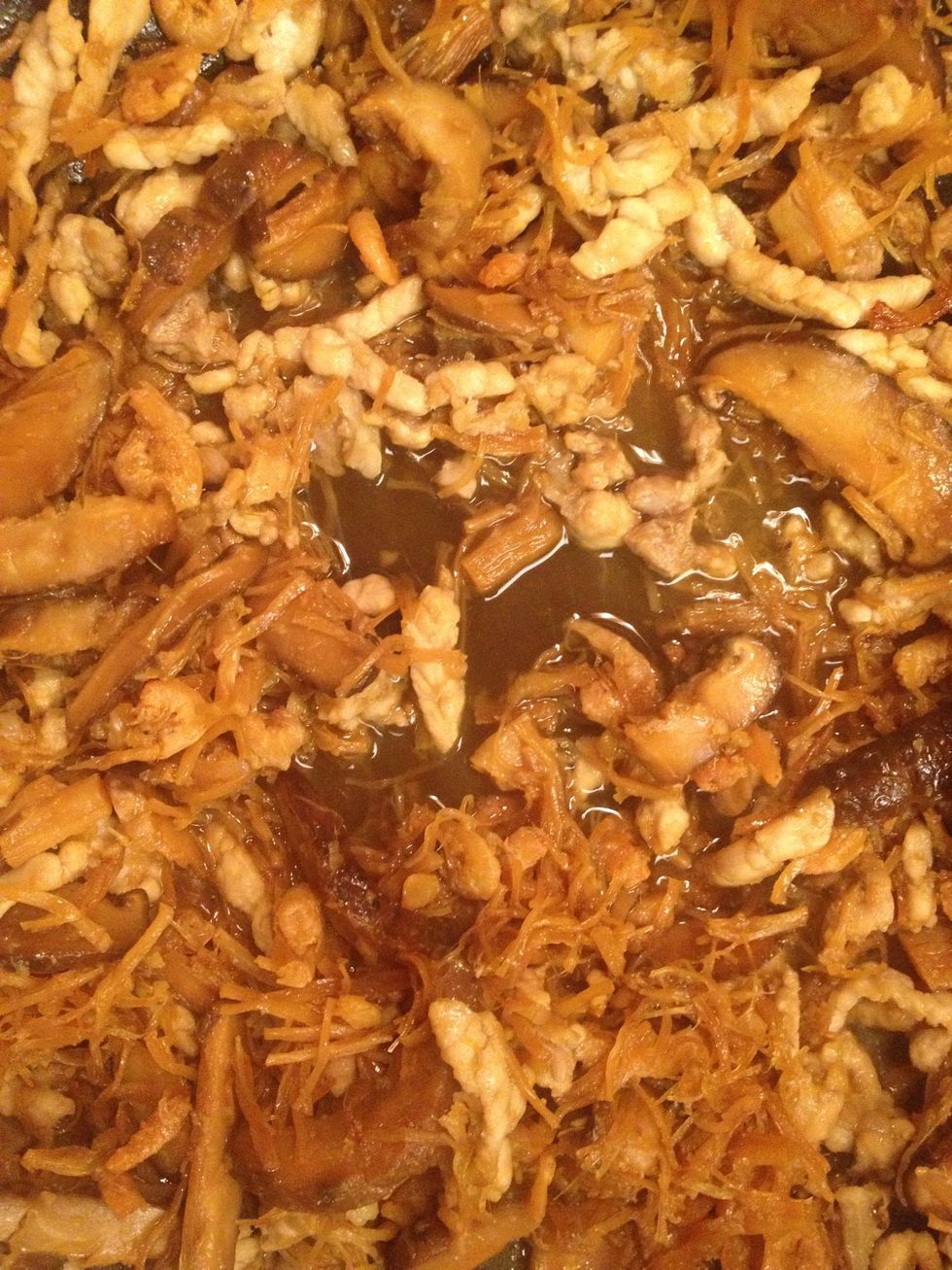 If you have some water that was use to hydrate the mushrooms go ahead and use it too.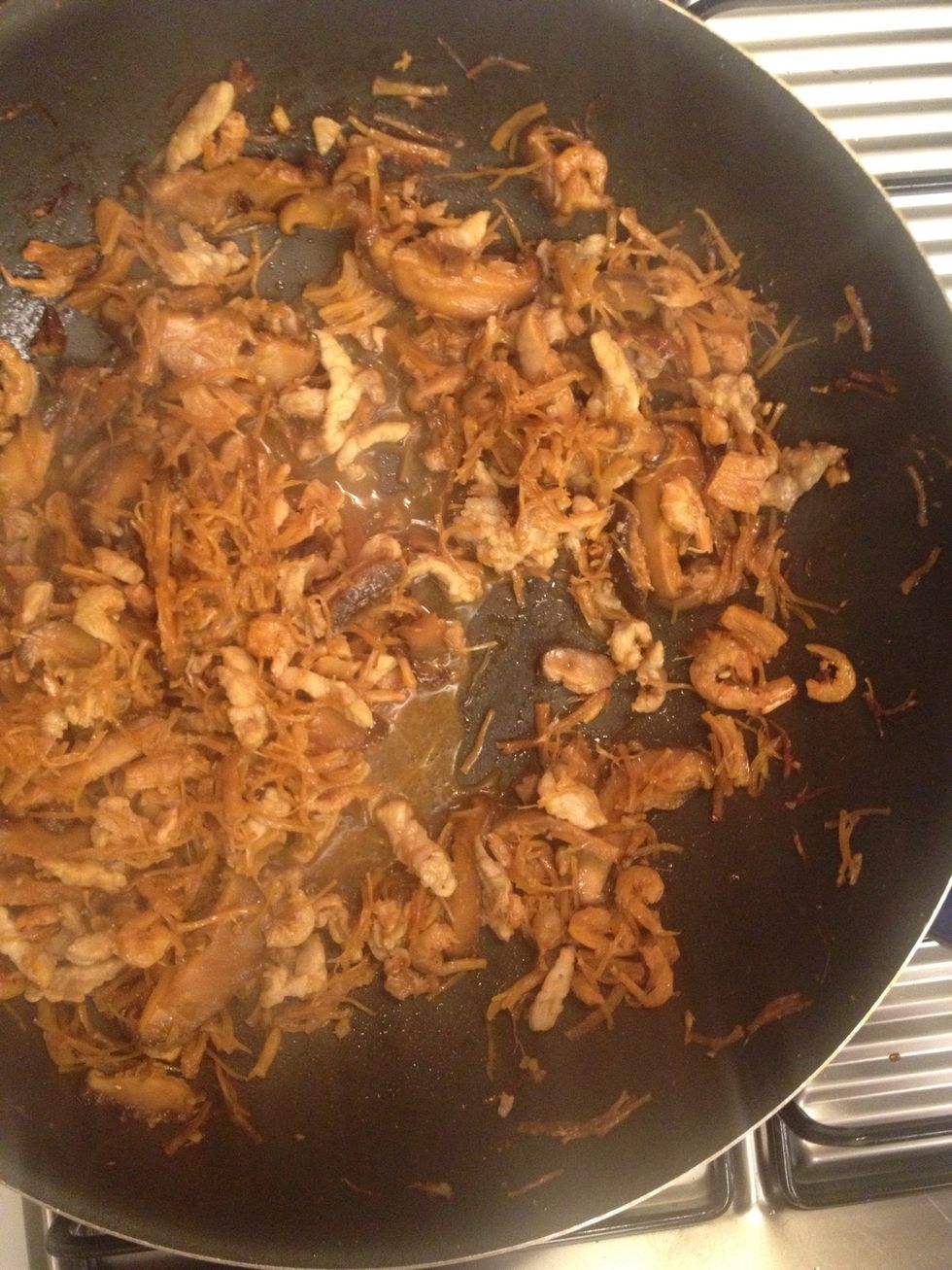 Get ready for the workout.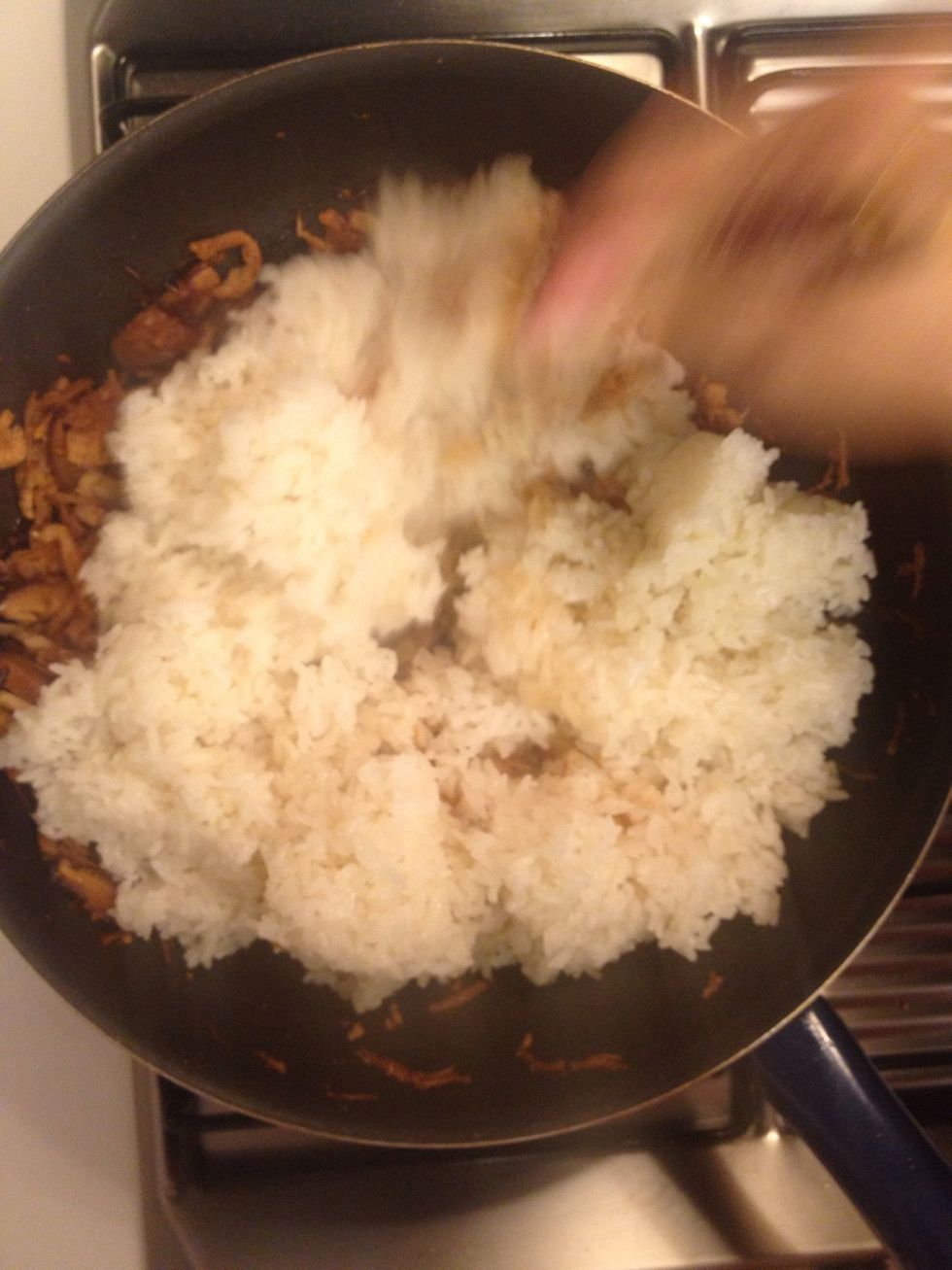 Rice in and mix with the rest of the ingredients.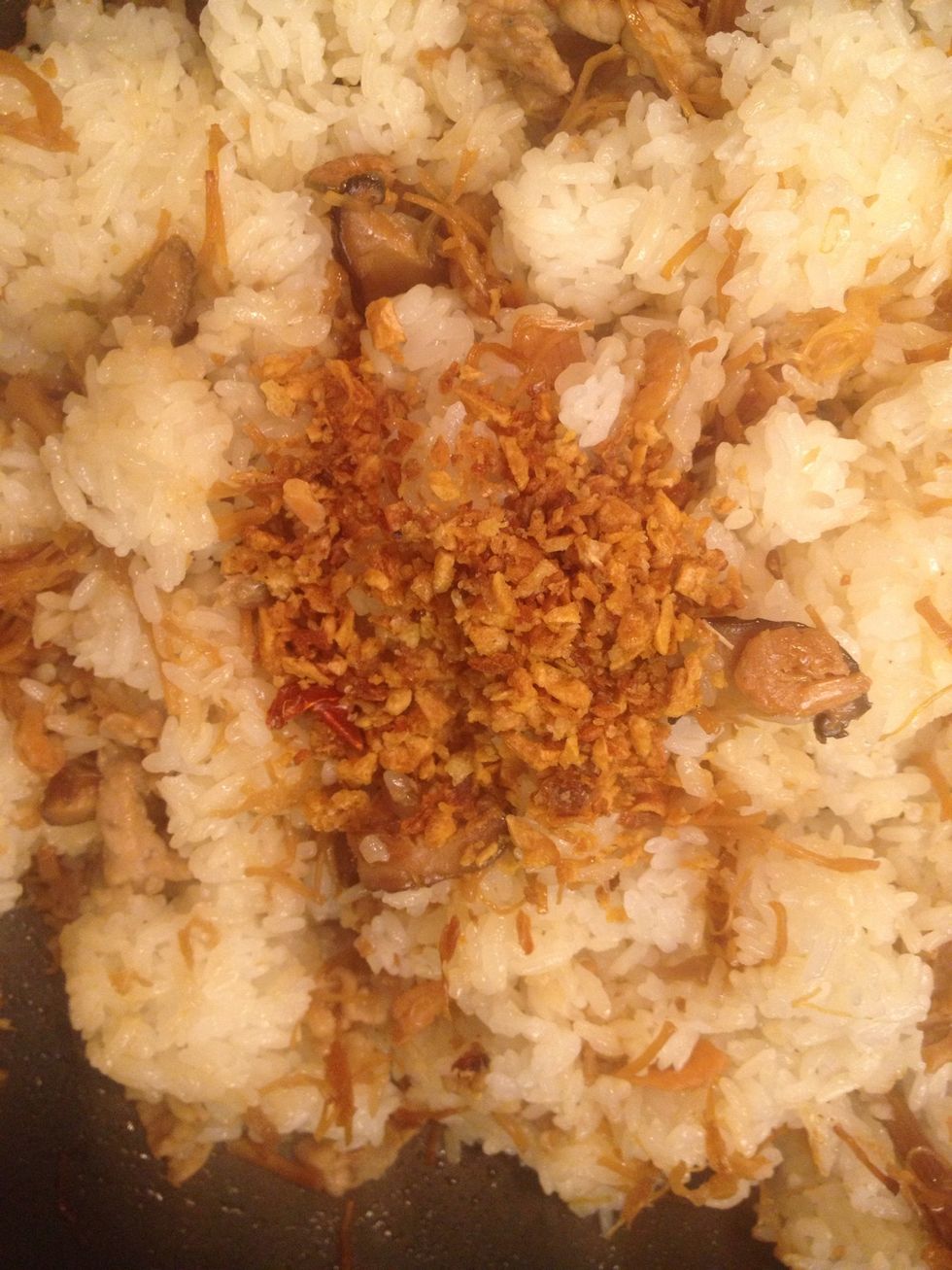 Fried shallots.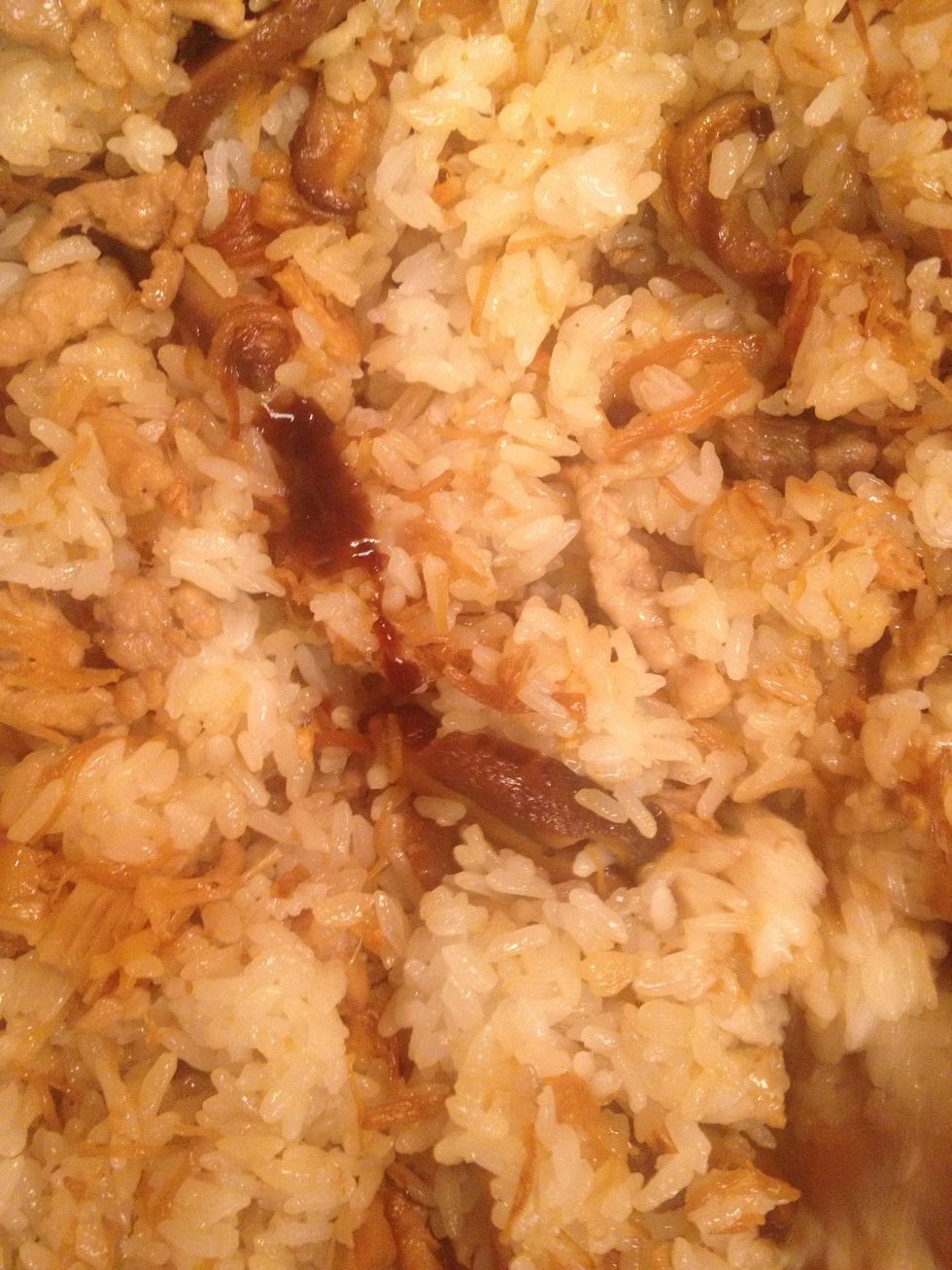 The oyster sauce.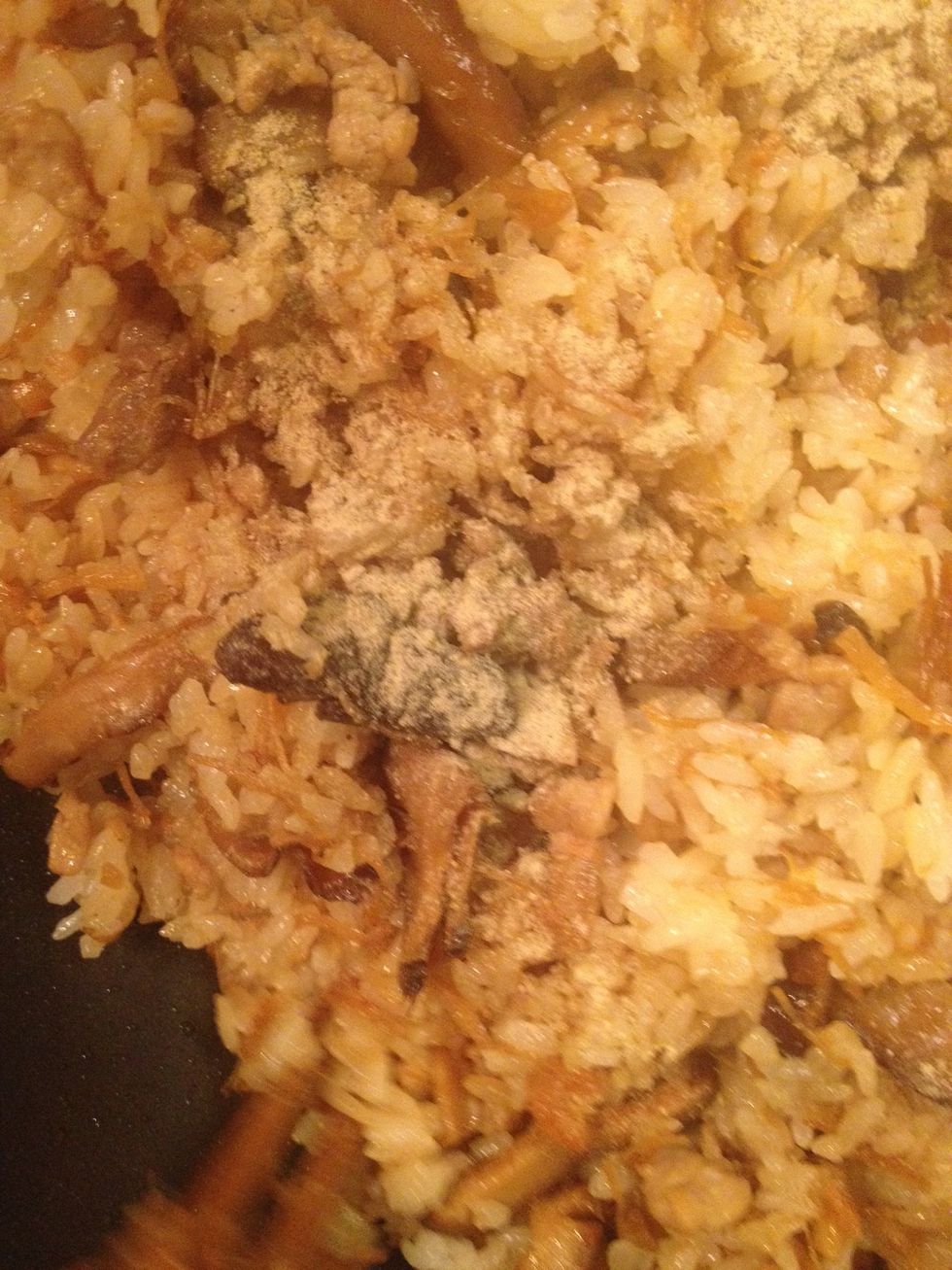 Season with white pepper.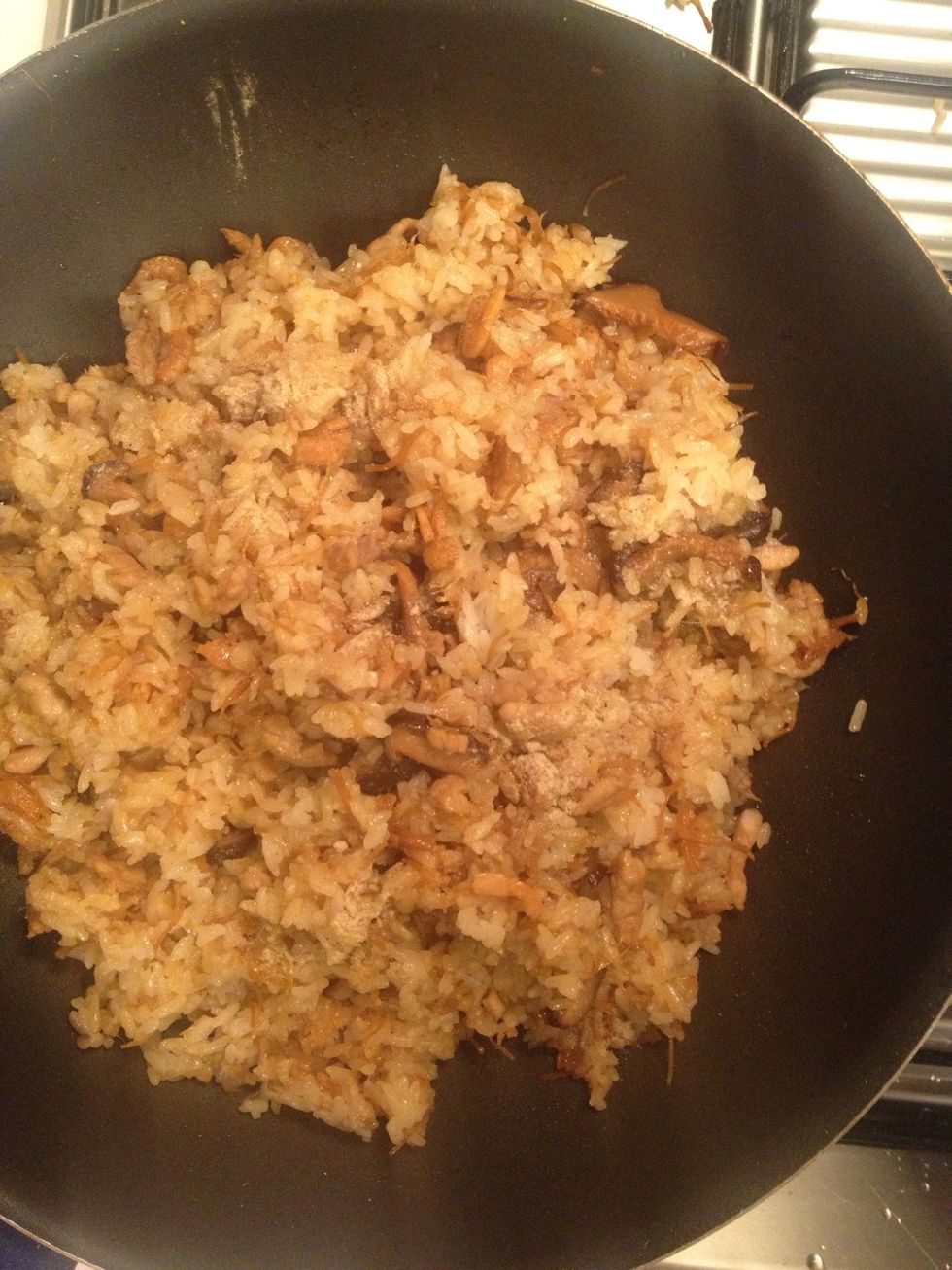 Season accordantly to your taste and its done.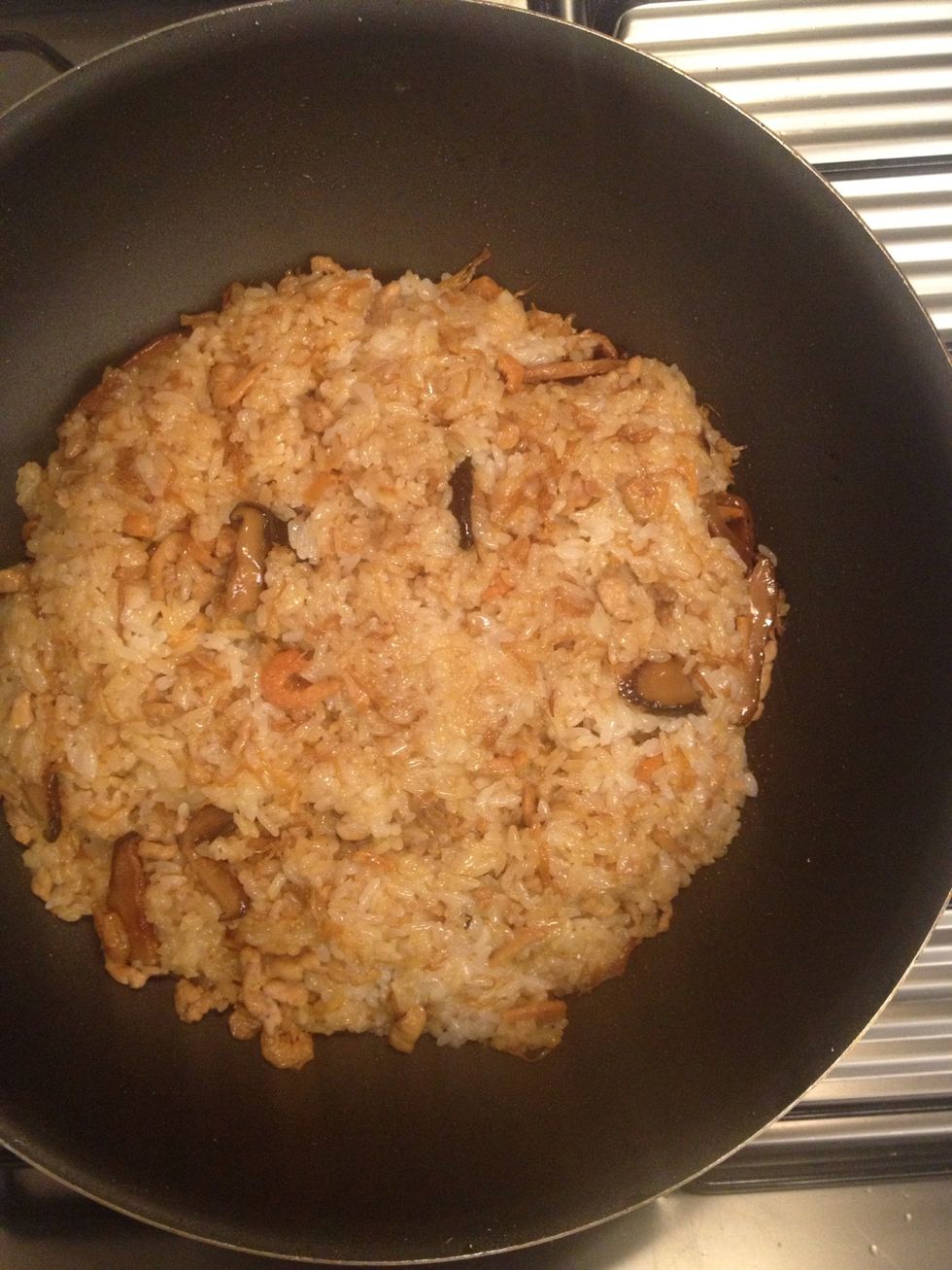 In the old days you would send this rice to friends and family to inform that your new born its healthy and well and now a month old. It would be garnish with two pink eggs if its a boy.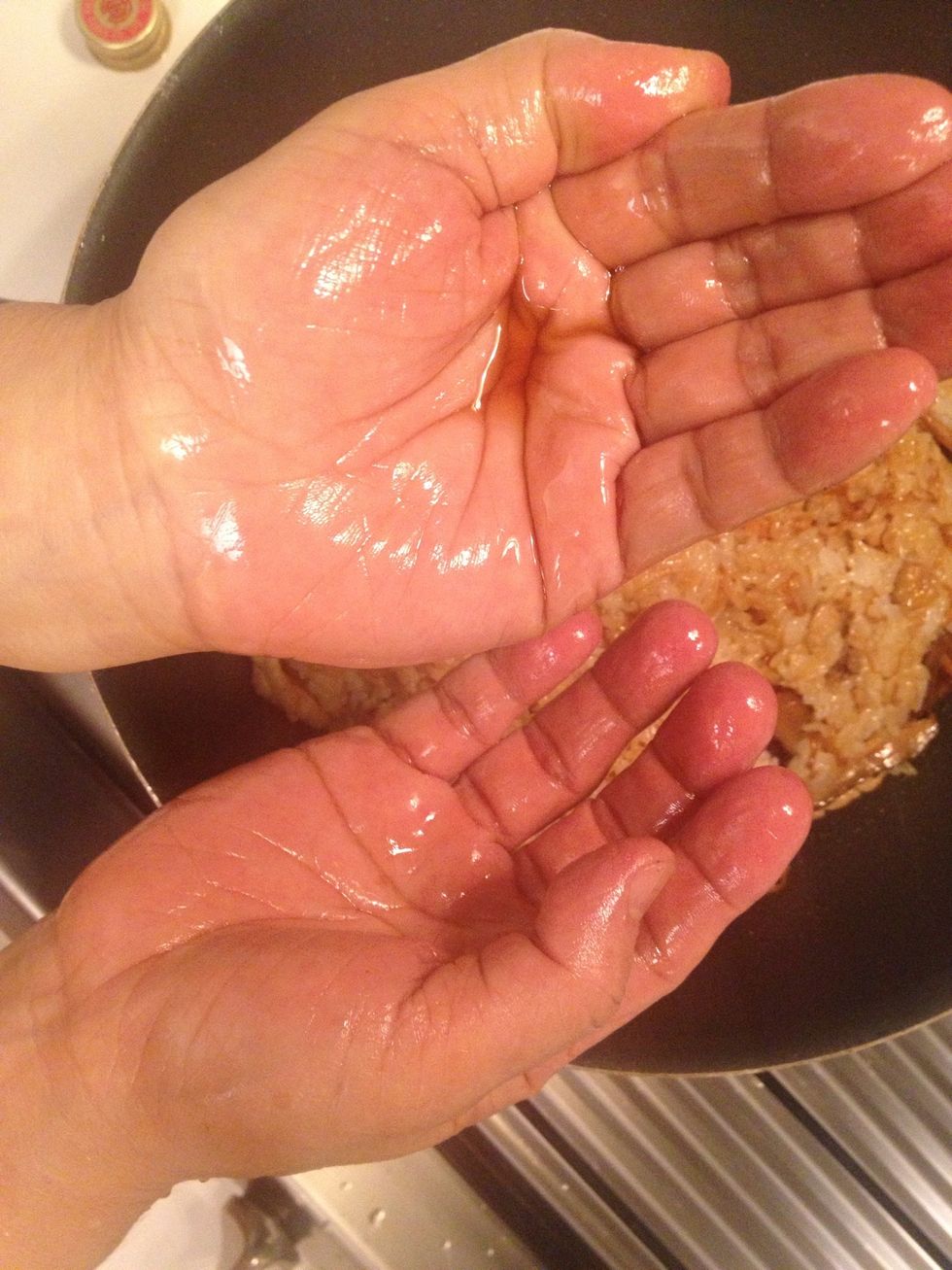 To mold it just oil your hands with some sesame oil.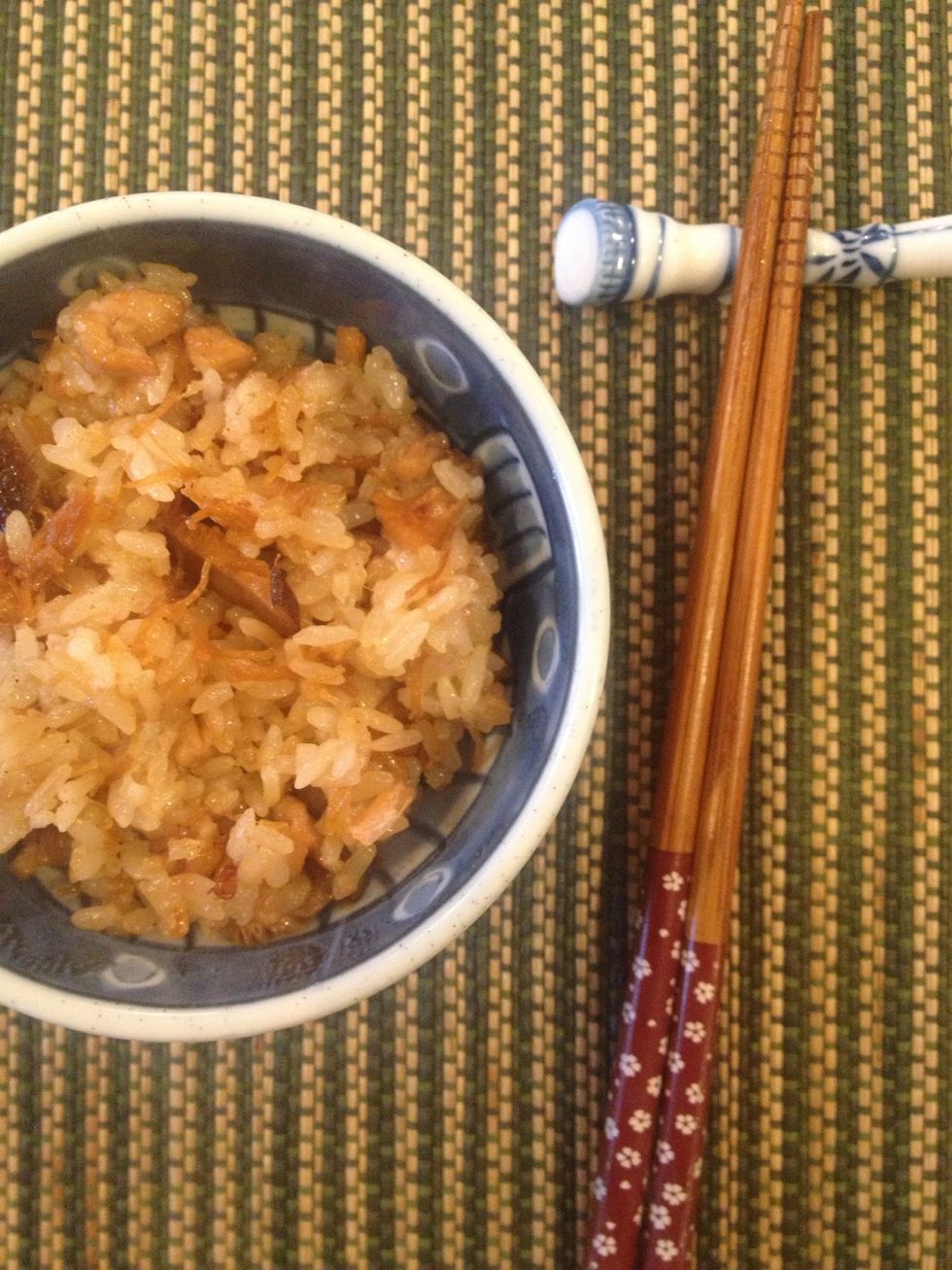 Serve it.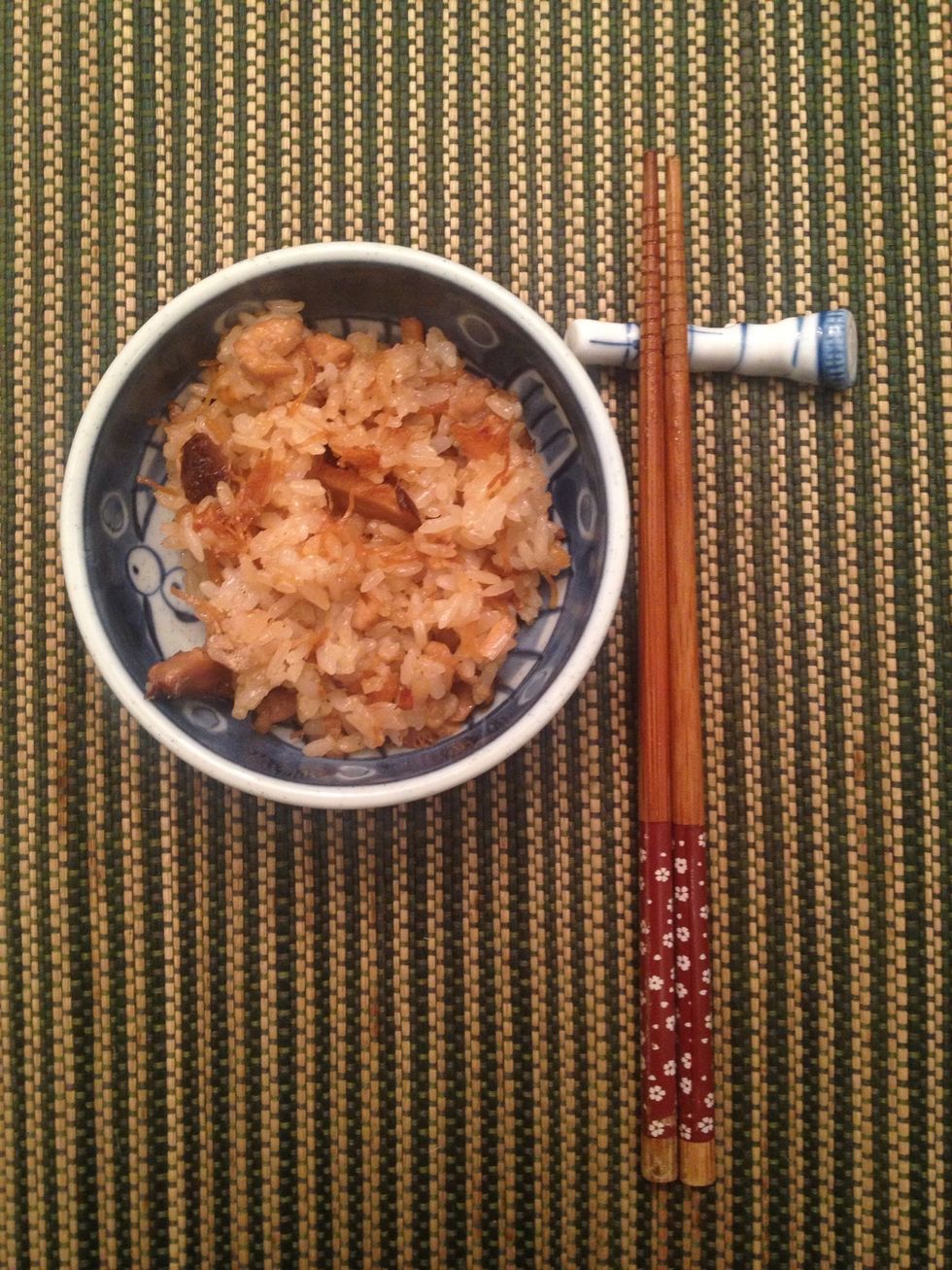 In this type of "cuisine" the used of dried and preserved or fermented ingredients it's abundant. Since it is a way of storing them for a longer period of time.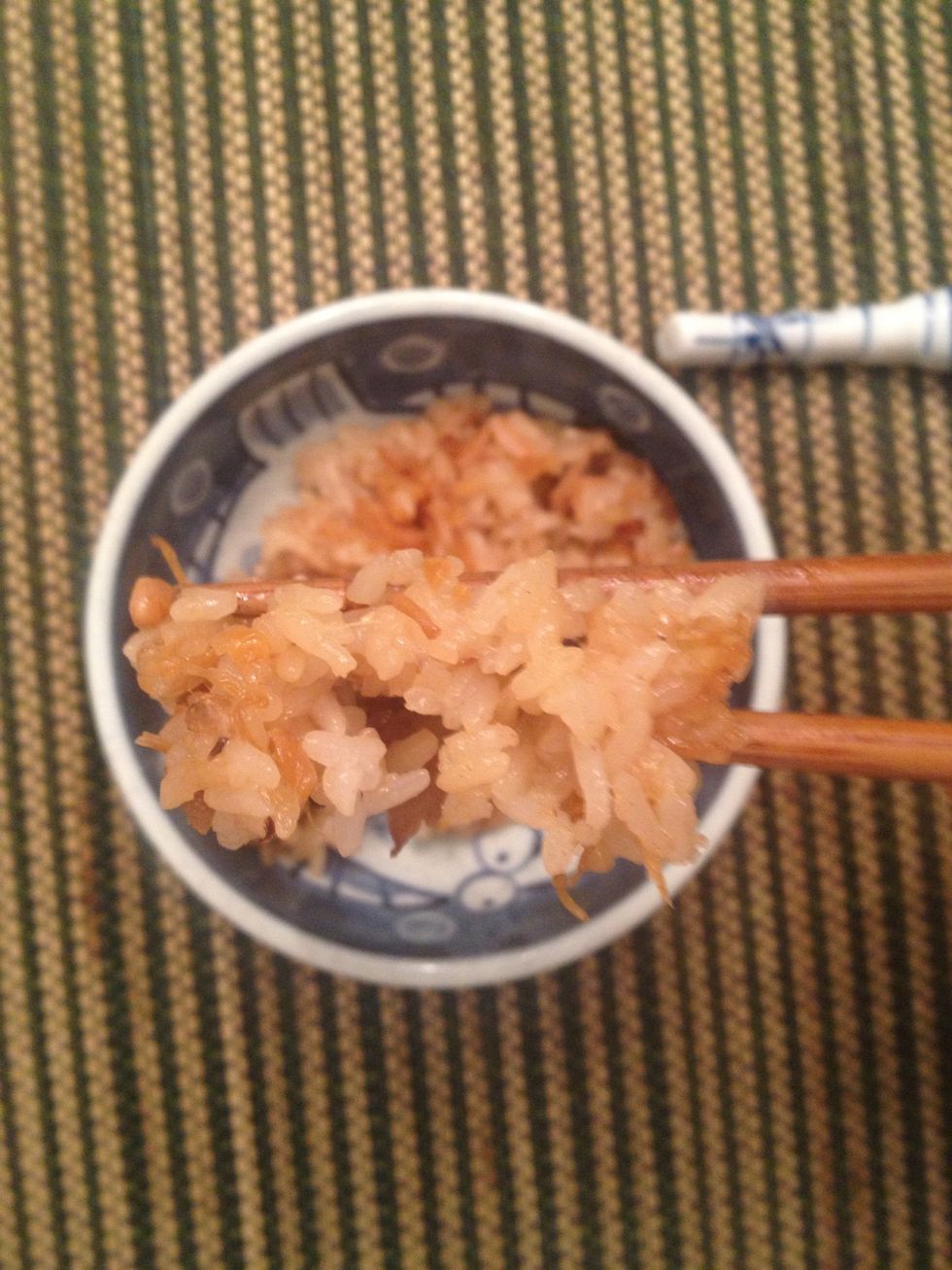 Eat it.
Thank you for watching. This episode was made in Taipei, Taiwan.
Sticky rice
Dried Shitaki mushrooms
Dried Shrimp
Dried scallop
Fried shallots
Ginger
Pork meat
Sesame oil
Grape seed oil
Soy sauce
Oyster sauce
Rice wine
Water