Are you looking for a meal with good nutritional value that is cheap, quick and delicious look no further than a Mexican style sweet potato
What to do: 1- Pop the sweet potatoes into the oven and bake at 200 Celsius for one hour.
2 - Heat olive oil in a frying pan over medium heat, and cook the chopped vegetables until tender, about seven minutes. Season with salt to taste.
3 - Drain and rinse the black beans and add to the frying pan along with the lime juice.
4 - Remove the potatoes from the oven and slice each each potato length ways.
5 - Scoop out the insides so that there is only a thin layer remaining lining the edges. Set aside.
6 - While the bean and vegetable combo is cooking, mash the mixture with the edge of a fork to break up the beans.
7 - Add the cooked sweet potato insides to the bean mixture and mix until thoroughly combined.
8 - Stuff each potato with the bean mixture and serve with a drizzle of extra-virgin olive oil and chopped parsley.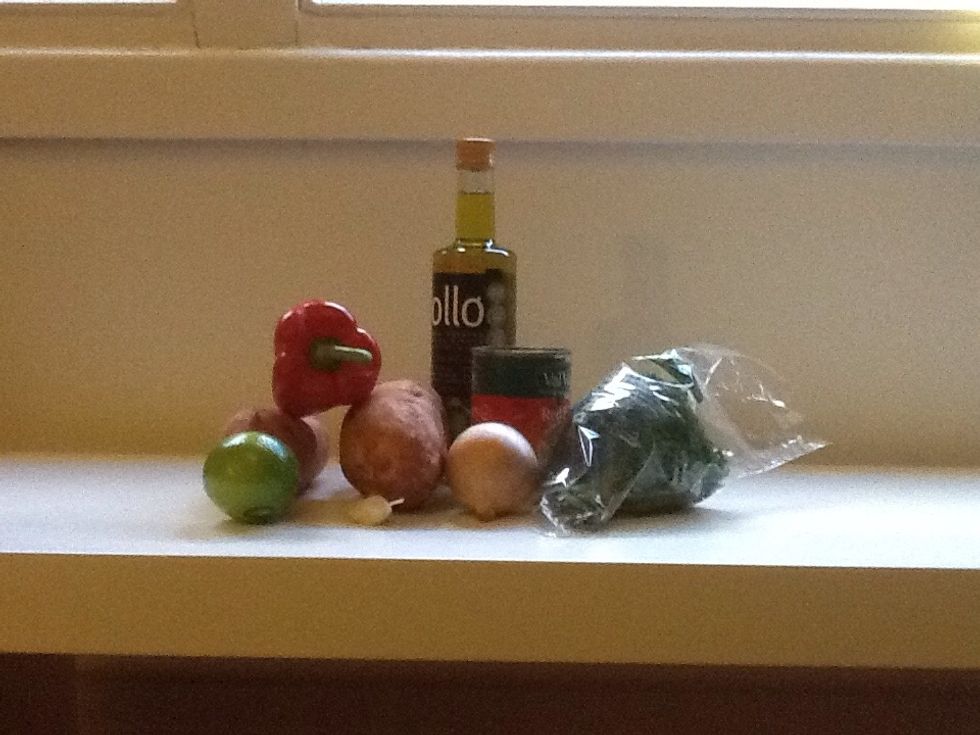 This is all the ingredients. If you missed them check them out in the previous steps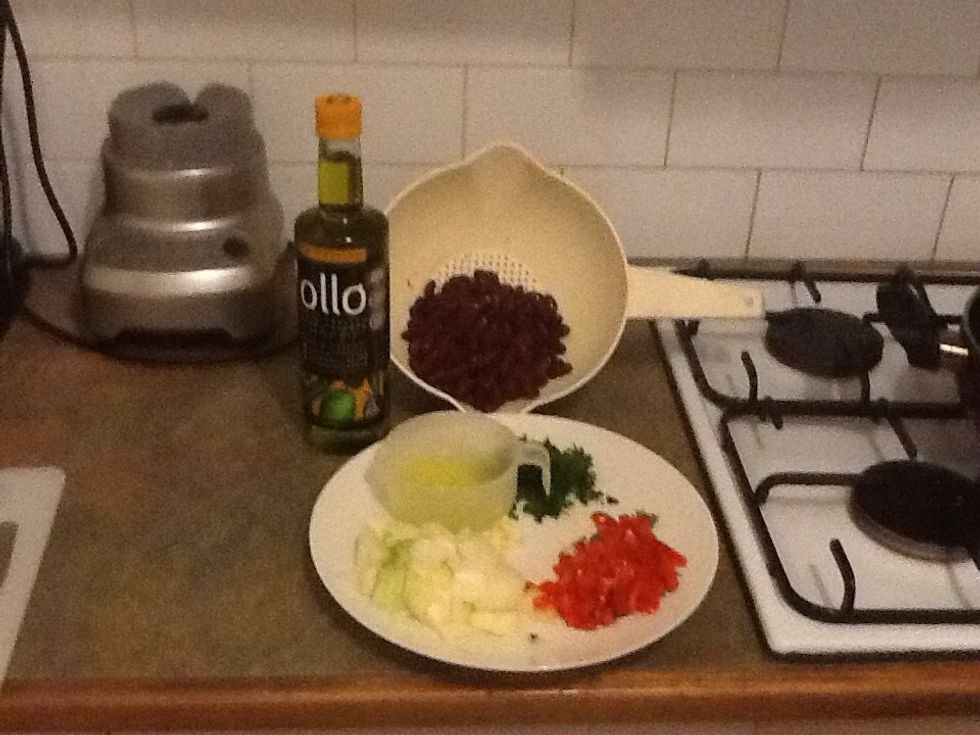 This is all the veggies chopped up
Why is this meal nutritious? Sweet potatoes: 8. Their rich orange colour indicates that they are high in carotenoids, this helps us age, strengthens our eyesight and boosts our immune system.
How are the vegetables nutritious The onions help strengthen your immune system, and helps you fight infections. Black beans improve you colon and your digestion.
2 sweet potatoes
Extra virgin olive oil
1/2 a diced white onion
1/2 diced red pepper
Minced garlic clove
Sea salt
1 juced lime
375 grams of black beans
Chopped parsley