How to make mexican-style quinoa salad
I love quinoa, it absorbs flavor, is great for our body and can be used in so many ways. I hope you enjoy this recipe as much as I did. We ate the entire bowl in one night!
54
All of my recipes are created using my seasoning blends. You can order them online at www.worldseasonings.com. I can even ship them internationally. Use the code "snapguide" for a 20% discount.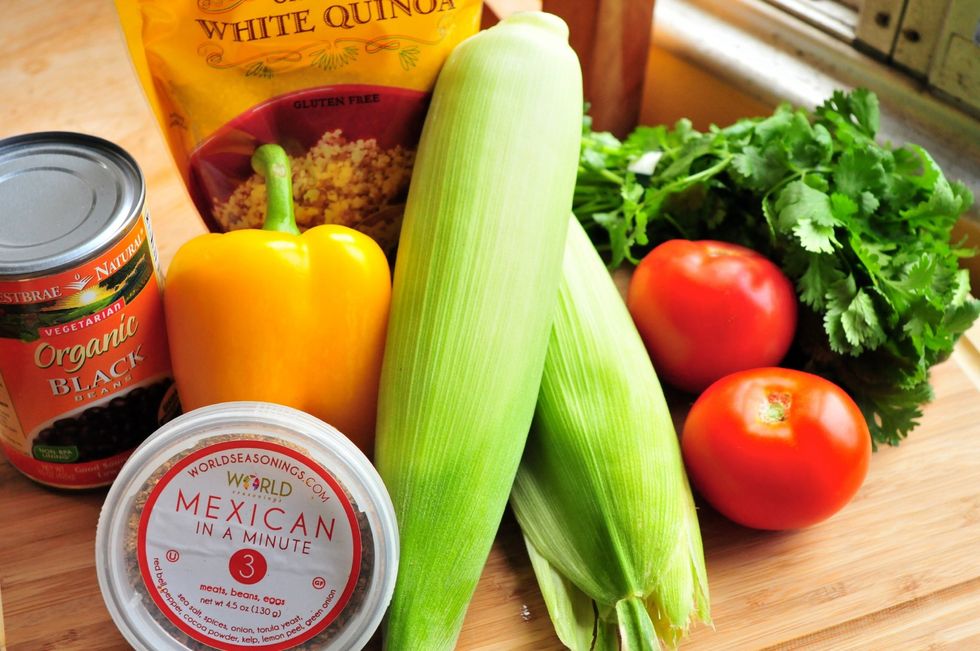 This is another amazing quinoa recipe. You can always use canned corn, but grilled corn adds so much more flavor and sweetness since it's fresh.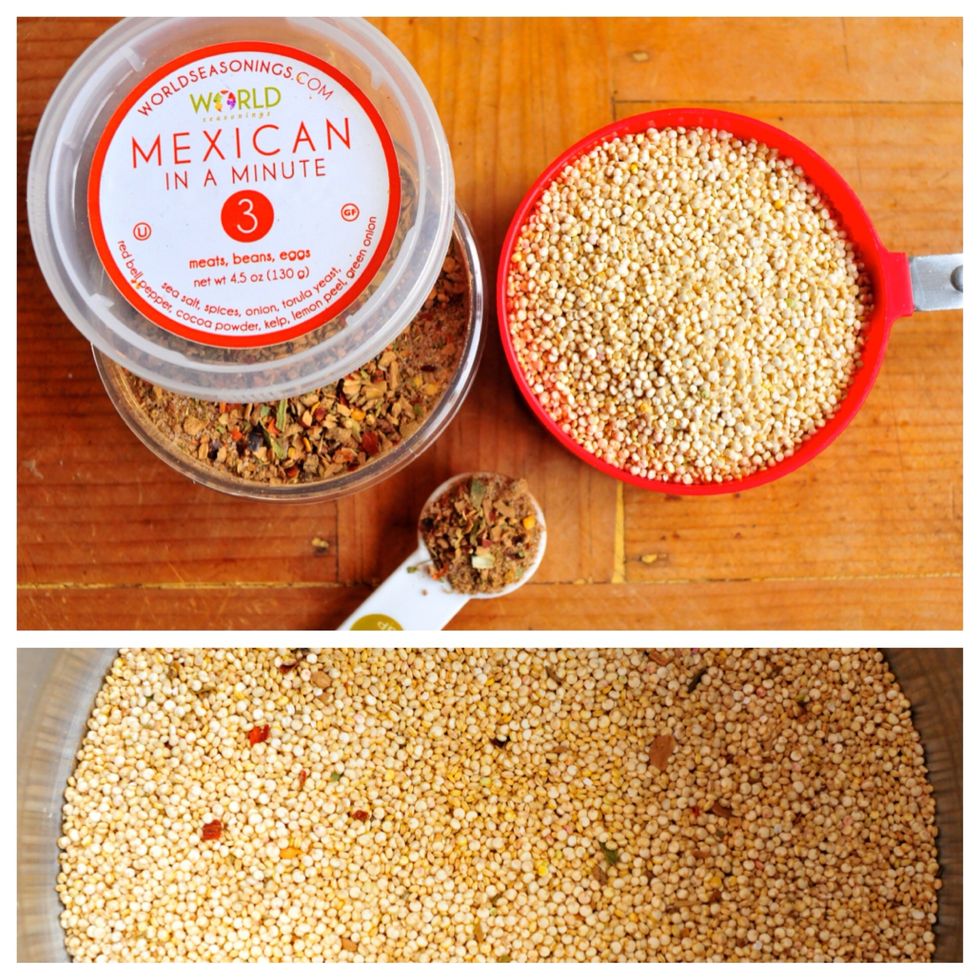 Take 1 cup quinoa, 1 tsp. Mexican in a Minute, and 2 cups water. I like to add the quinoa and seasoning to a pot over medium-high heat and toast them for a few minutes before adding the water.
I like to cook the quinoa al dente. I usually cook it for about 14 minutes then remove it from the heat and let it sit covered for another 15 minutes or so. It fluffs up perfectly. Let it cool.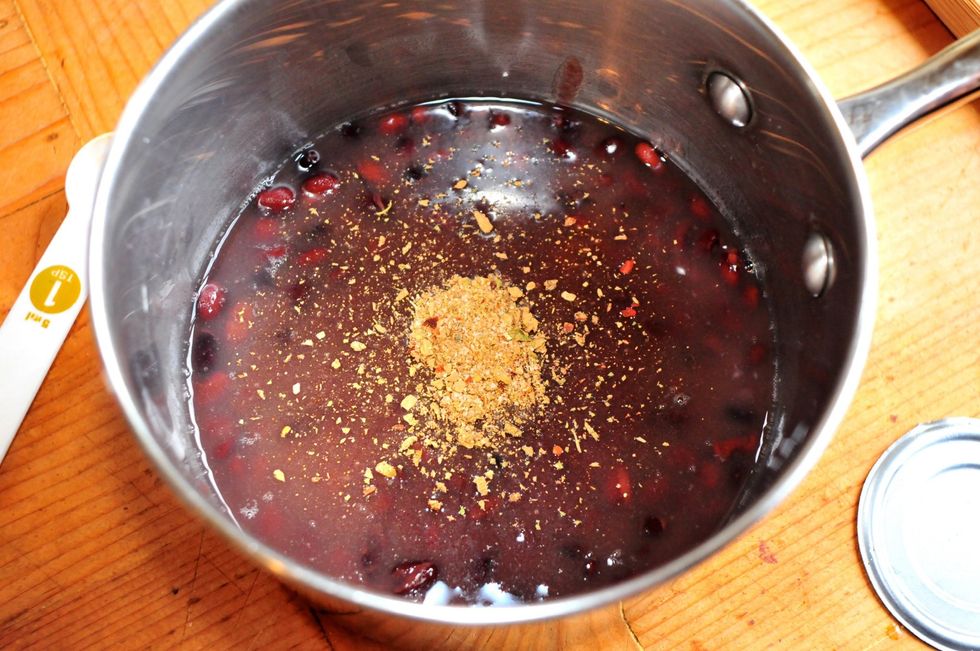 Open the can of black beans, add to pot, then add 1 tsp. of the Mexican seasoning. Place on stove over low heat and bring to a simmer for about 10 minutes. Don't cook too long or the beans get mushy.
After the beans have cooked, strain the liquid then chill them in your fridge until you are ready to mix all ingredients.
I like to peel a few of the outer husks of the corn before grilling - it helps the corn char a bit more. Grill for about 15 minutes, turning it frequently. Remove the husk then cut the corn off.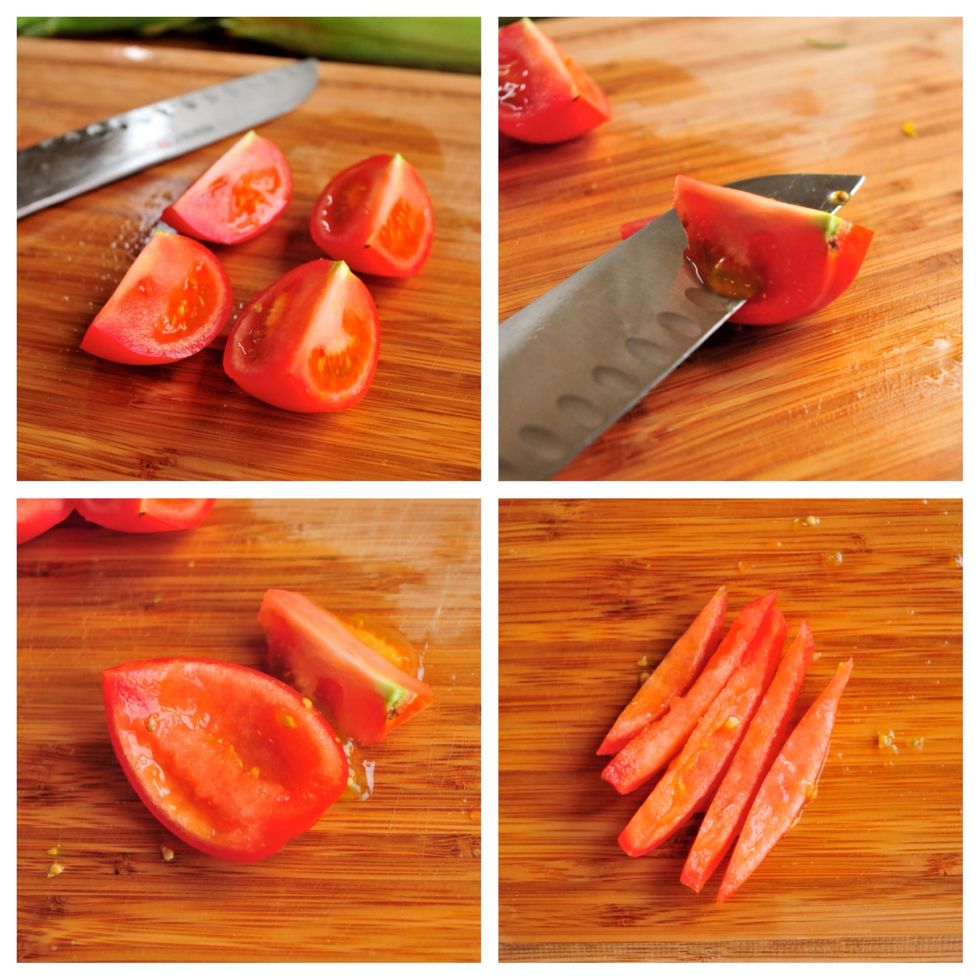 Cut the tomatoes into quarters. Remove the seeds like pictured above. Dice them about 1/8".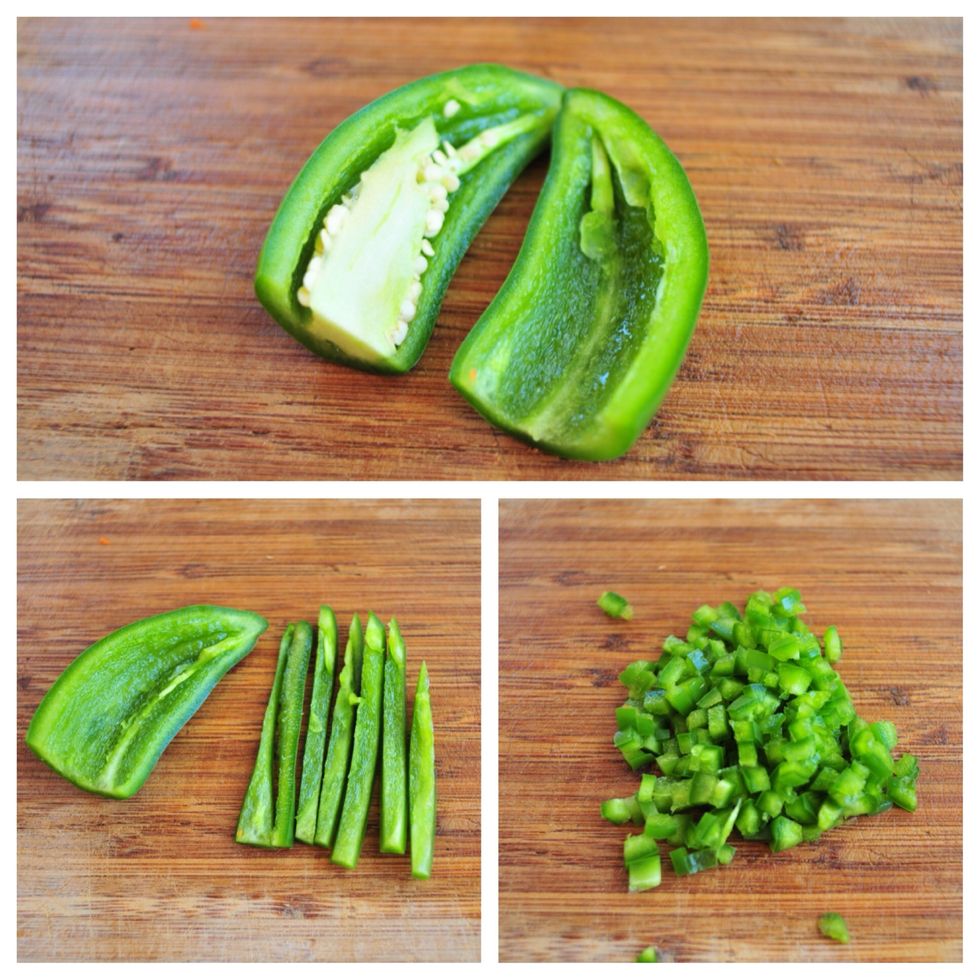 Do the same with the jalapeño. If you like more heat, leave the seeds in. Dice about 1/8".
Again, see above for a quick way to deseed the bell pepper. Just pull the seed bunch out with your hands. Take your knife and trim the white part out of the inside if the pepper. Dice 1/8".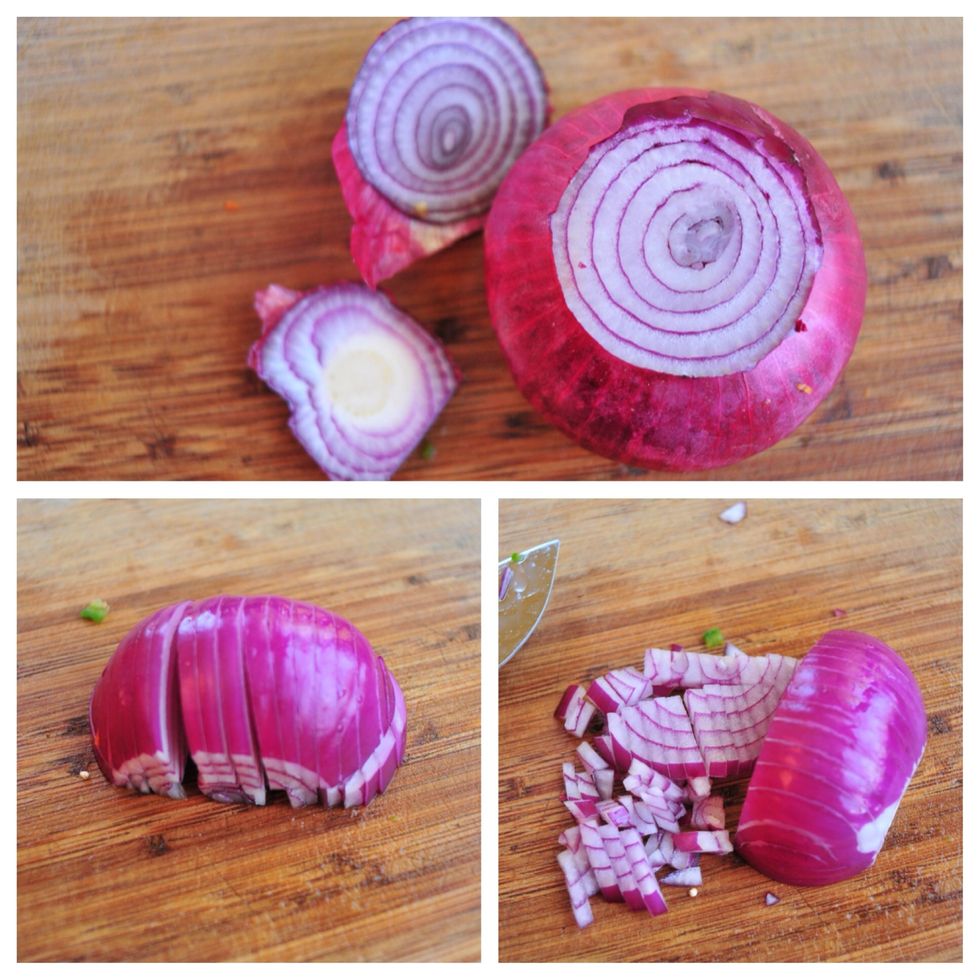 Dice your onion too. Also1/8". Keeping all the veggies small makes the dish more consistent. I've had quinoa at a lot of restaurants and always wish the veggies were smaller so the quinoa stands out.
Roughly chop the cilantro.
Mix all ingredients together. Add the lime juice, olive oil, and 2.5 tsp of Mexican in a Minute. Place in fridge for at least an hour before serving so the seasonings releases its flavors.
Don't forget to checkout out Brit+Co! http://www.brit.co/category/food/
1/2tsp #3 Mexican in a Minute
1.0c Quinoa, organic if possible
1.0 Can Black Beans
2.0 Tomatoes, diced. About 1.5 cups
2.0 Ears of Corn, grilled, corn removed. About 1.5 cup
1.0 Jalapeno pepper, seeded and diced
1.0 Yellow Bell Pepper, seeded and diced
1/2 Red onion, diced
1.0 Lime, juiced
5.0Tbsp Olive oil
World Seasonings
World Seasonings offers 9 amazing gluten free, kosher and all-natural seasoning blends that will make breakfast, lunch and dinner extraordinary.
San Diego, CA - everywhere