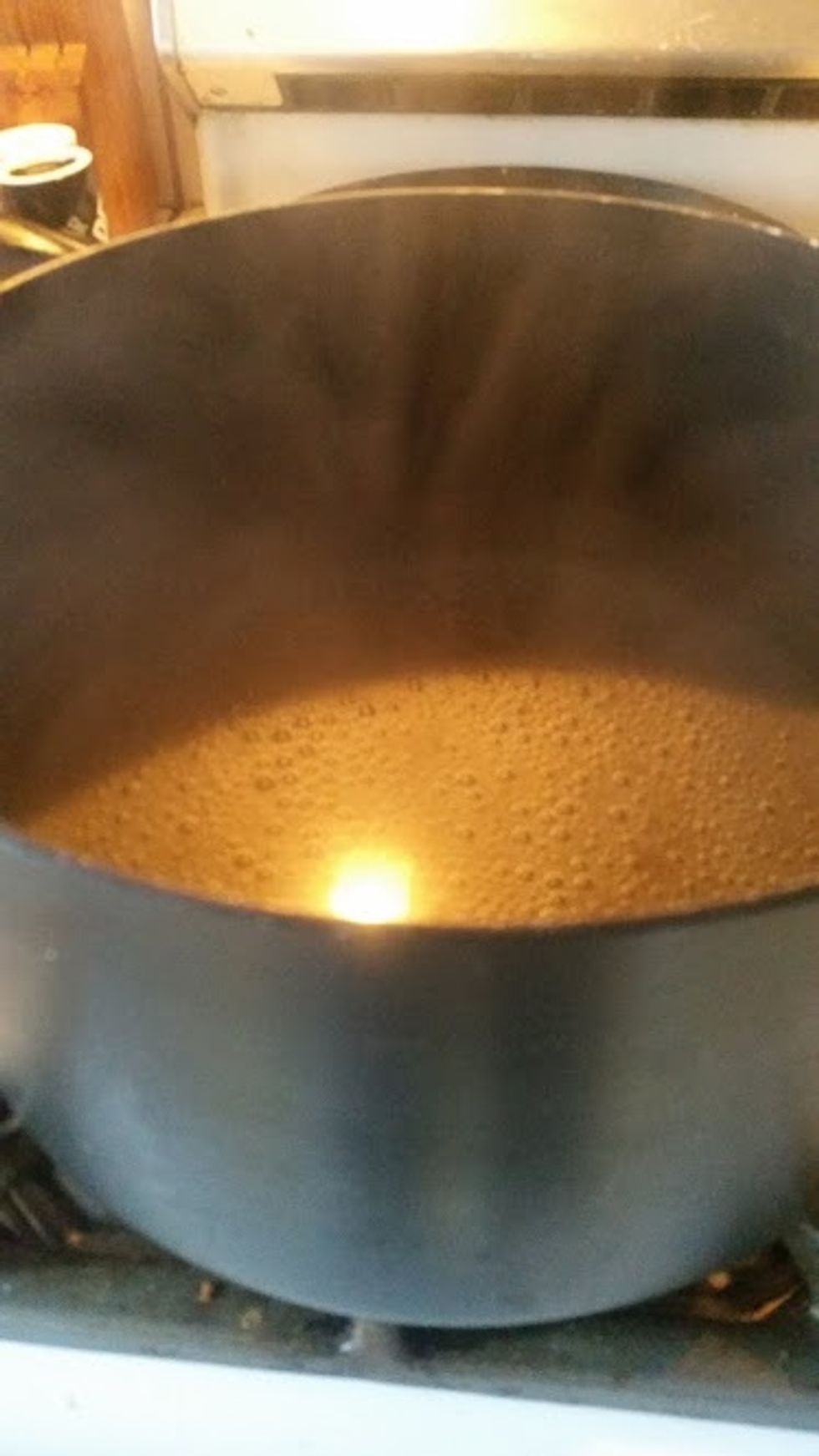 Place a Lg/Md pot on the stove and fill half way with water. Put the flames on high! Cover and let it come to a boil.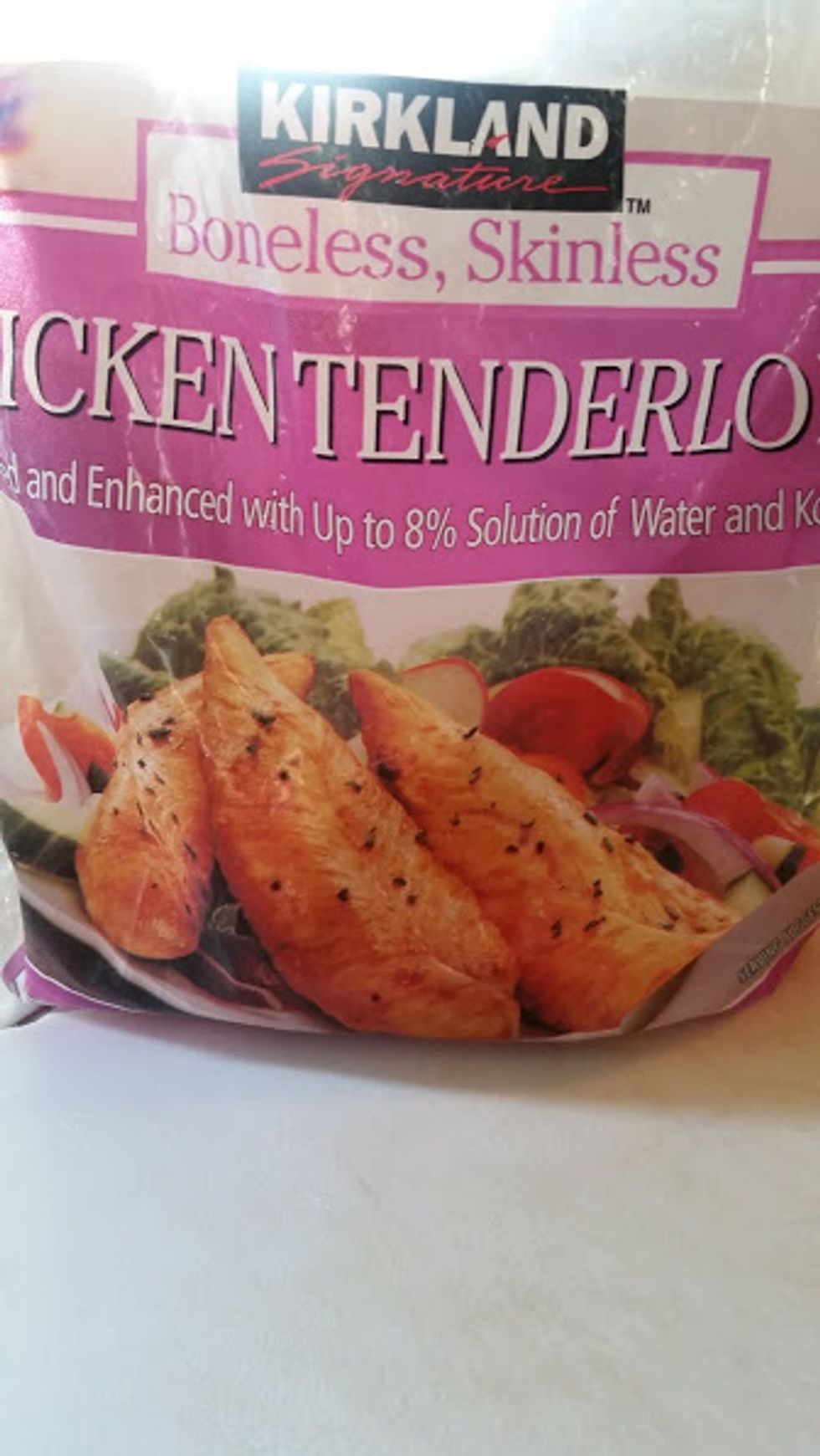 I got this from Walmart. It's very convenient. :o)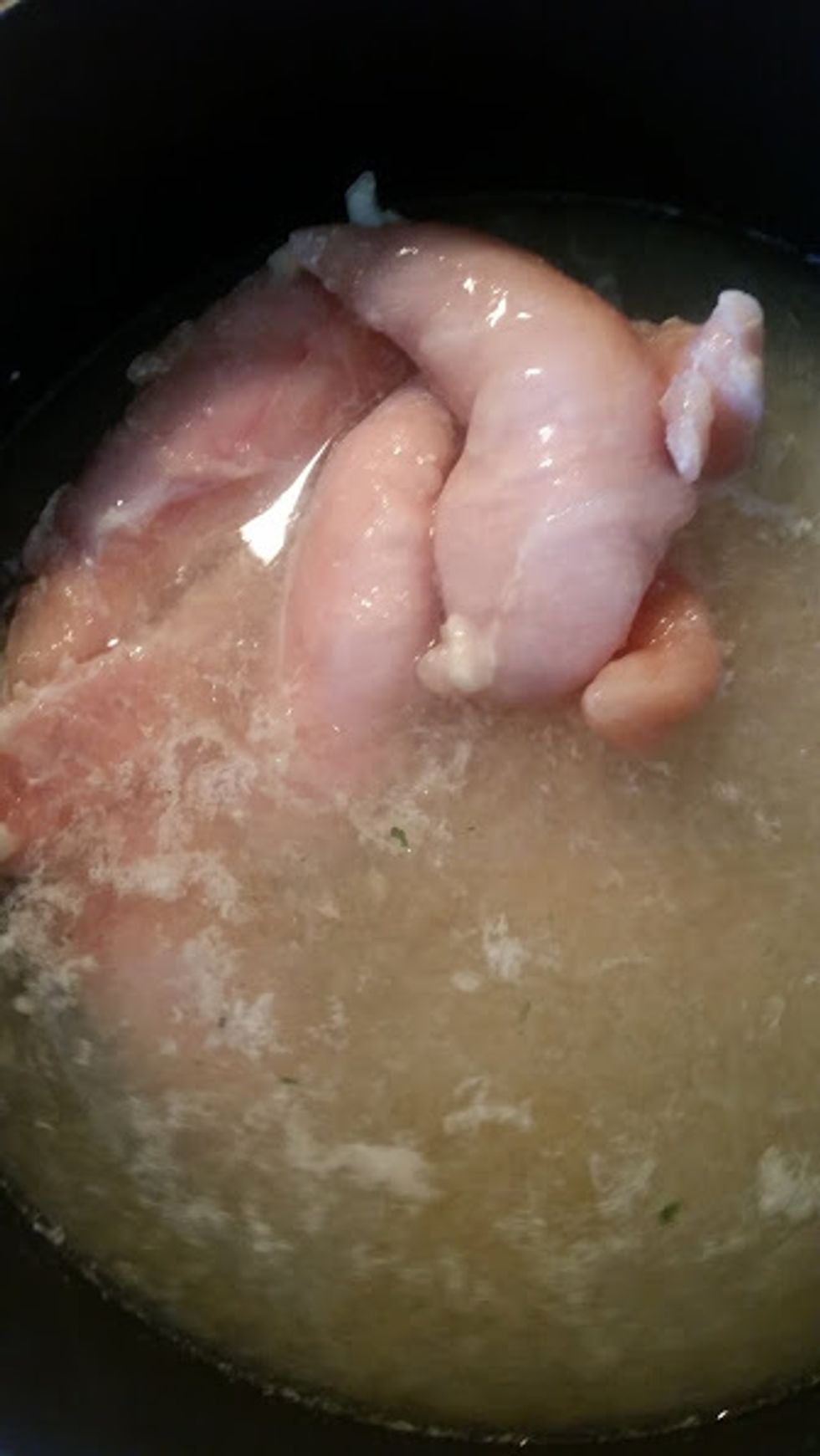 The water is finally boiling! Add about 10 pieces of chicken to it.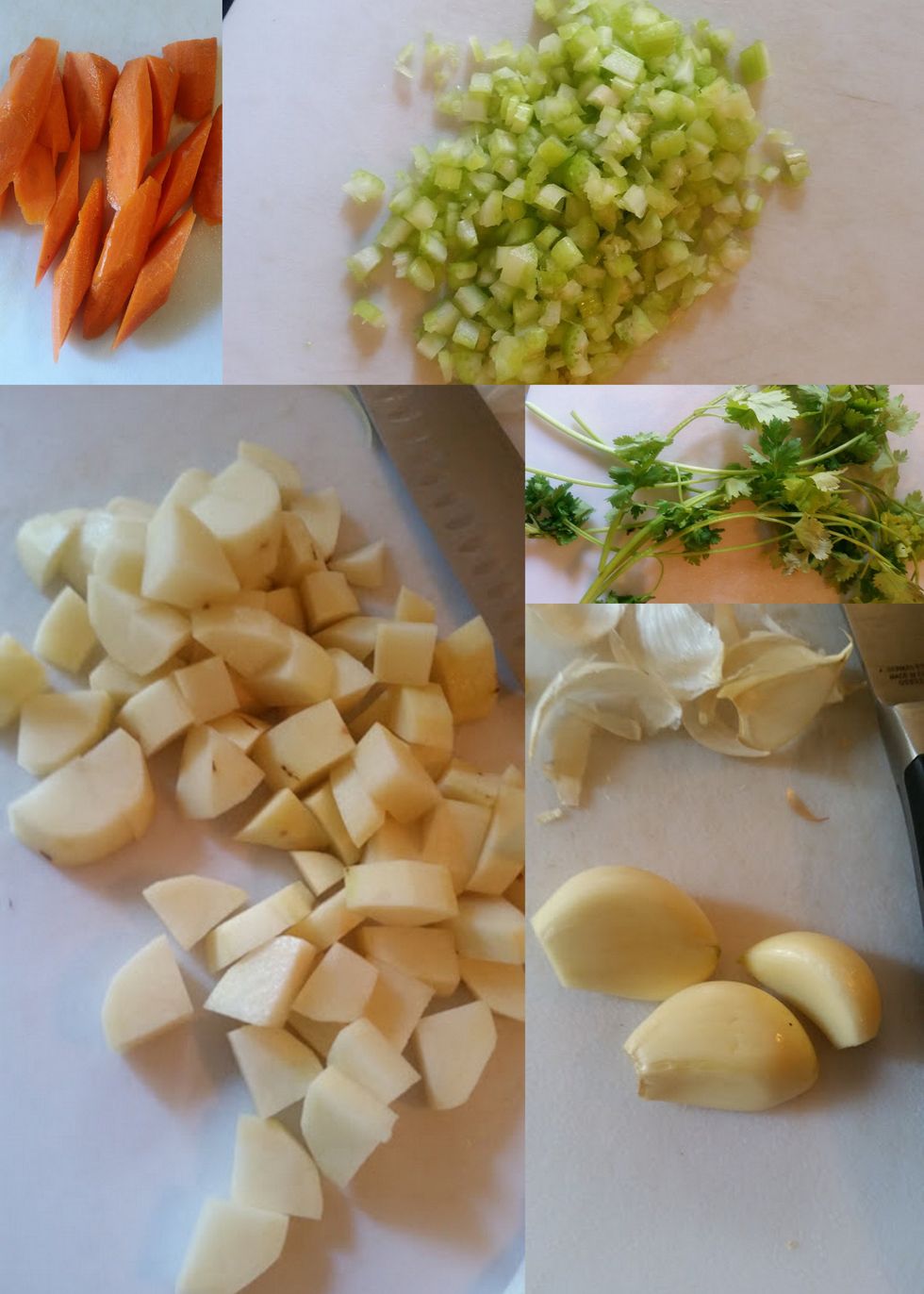 Carrots: 2 whole. Potatoes: 3 sm. Celery: 2 Stalks diced. Garlic: 3 Whole cloves. Cilantro: 10 strings. I know there is no picture but also cut a whole onion in quarters.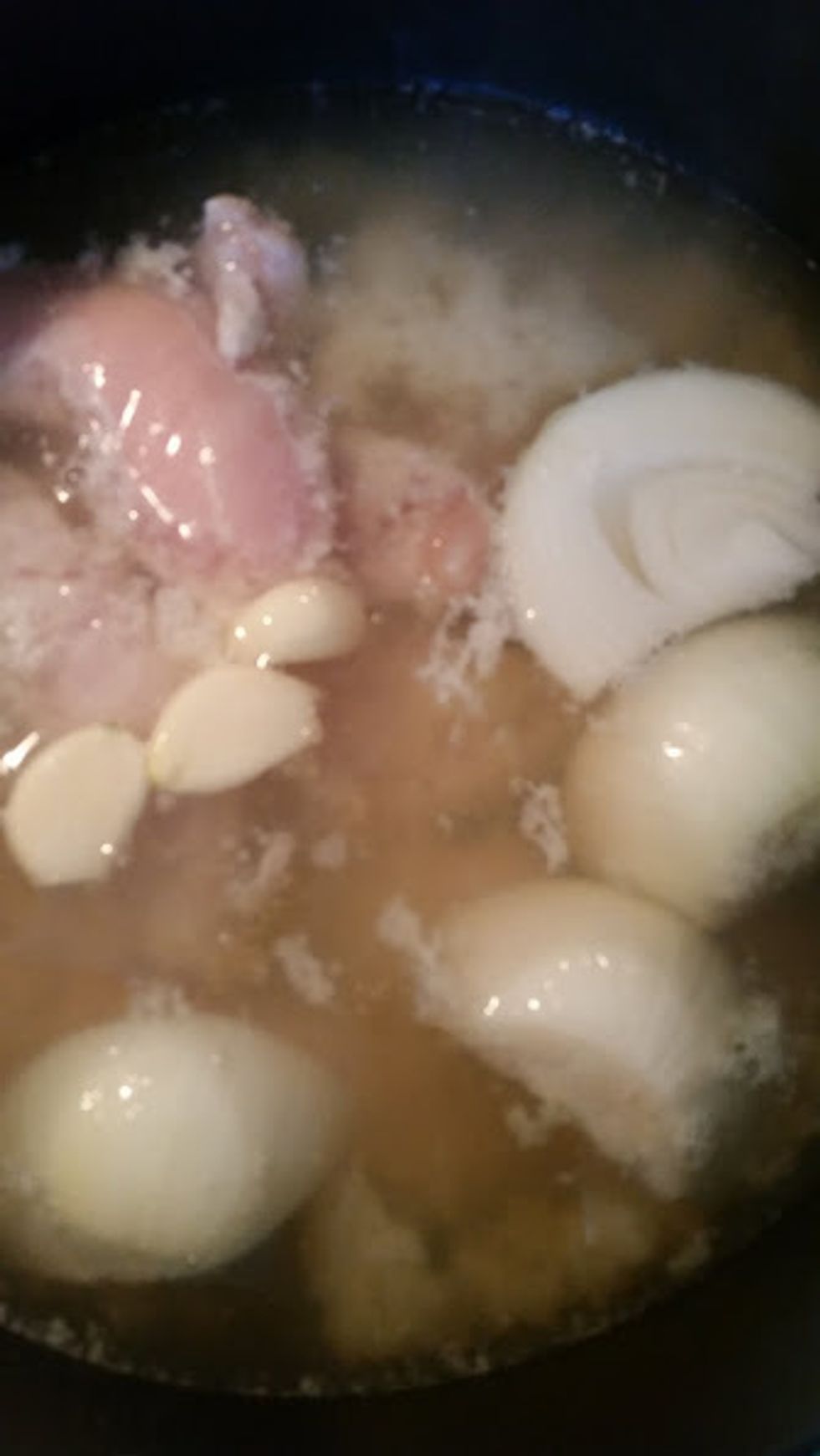 Add the Garlic cloves and onion quarters into pot. Also add the salt.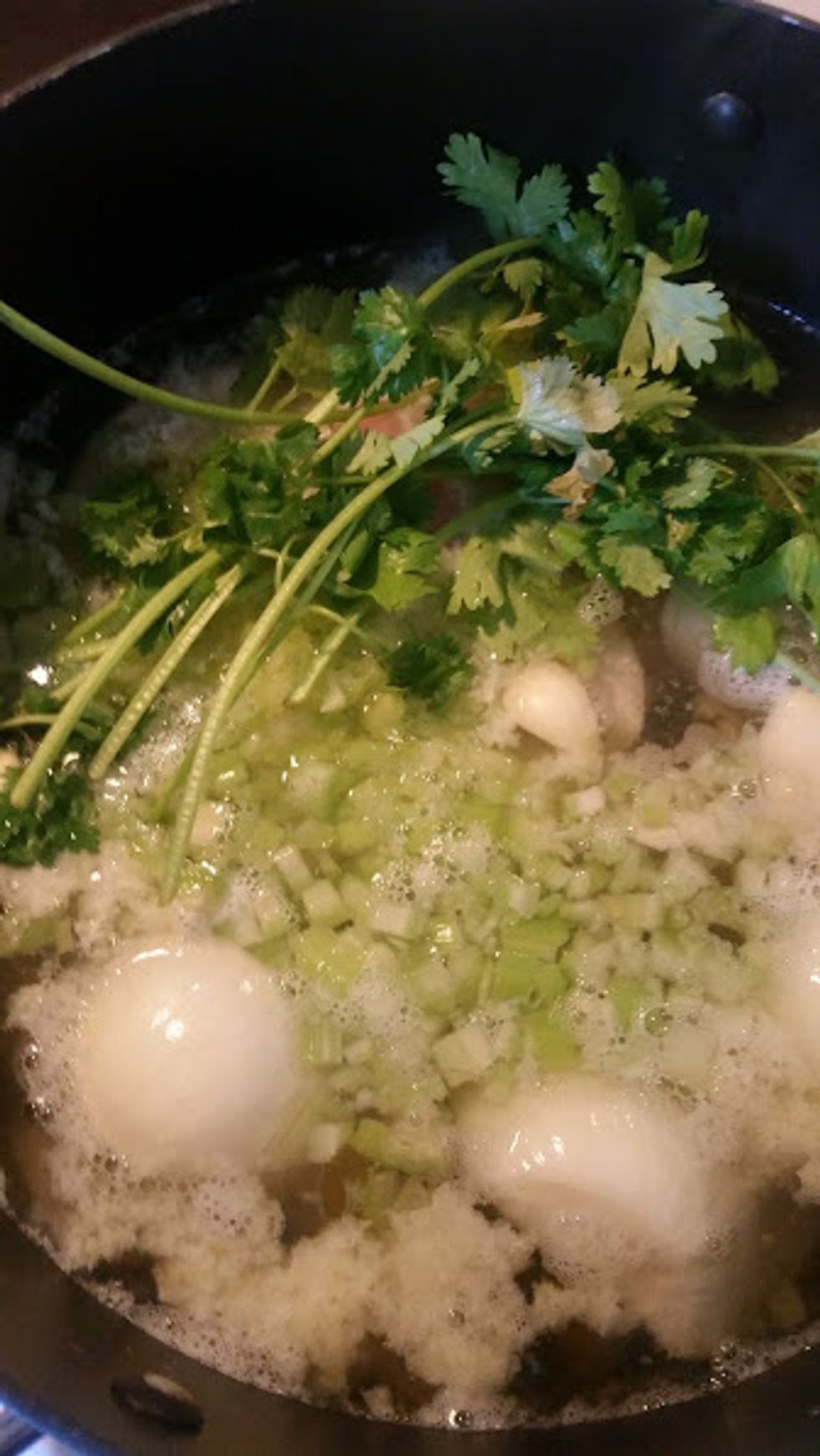 Add the cilantro and celery to the mix.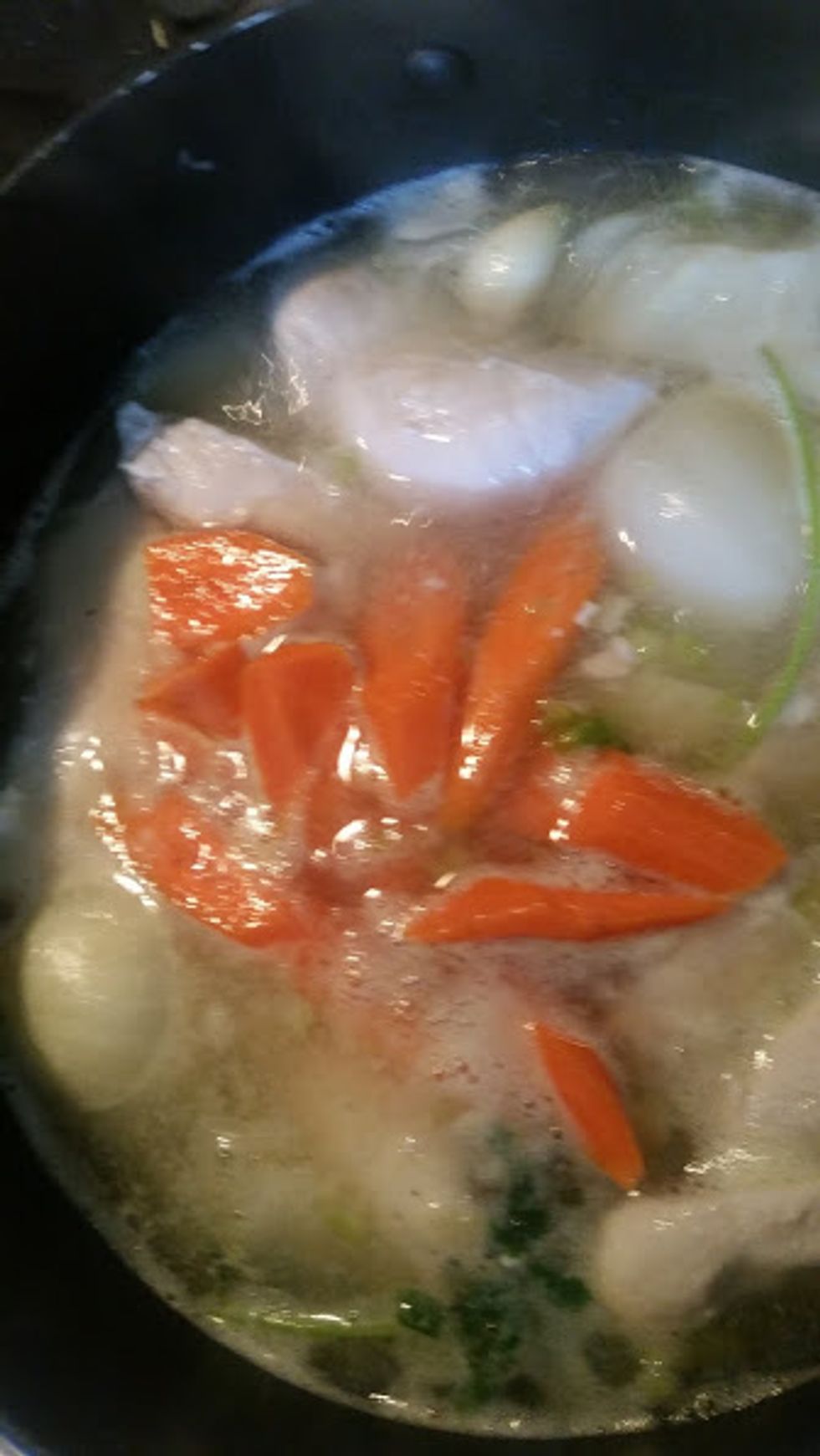 Add carrots and potatoes to the party.
Leave the lid off and let it simmer, on high heat for about 10 minutes. Clear off your cutting board for the next step.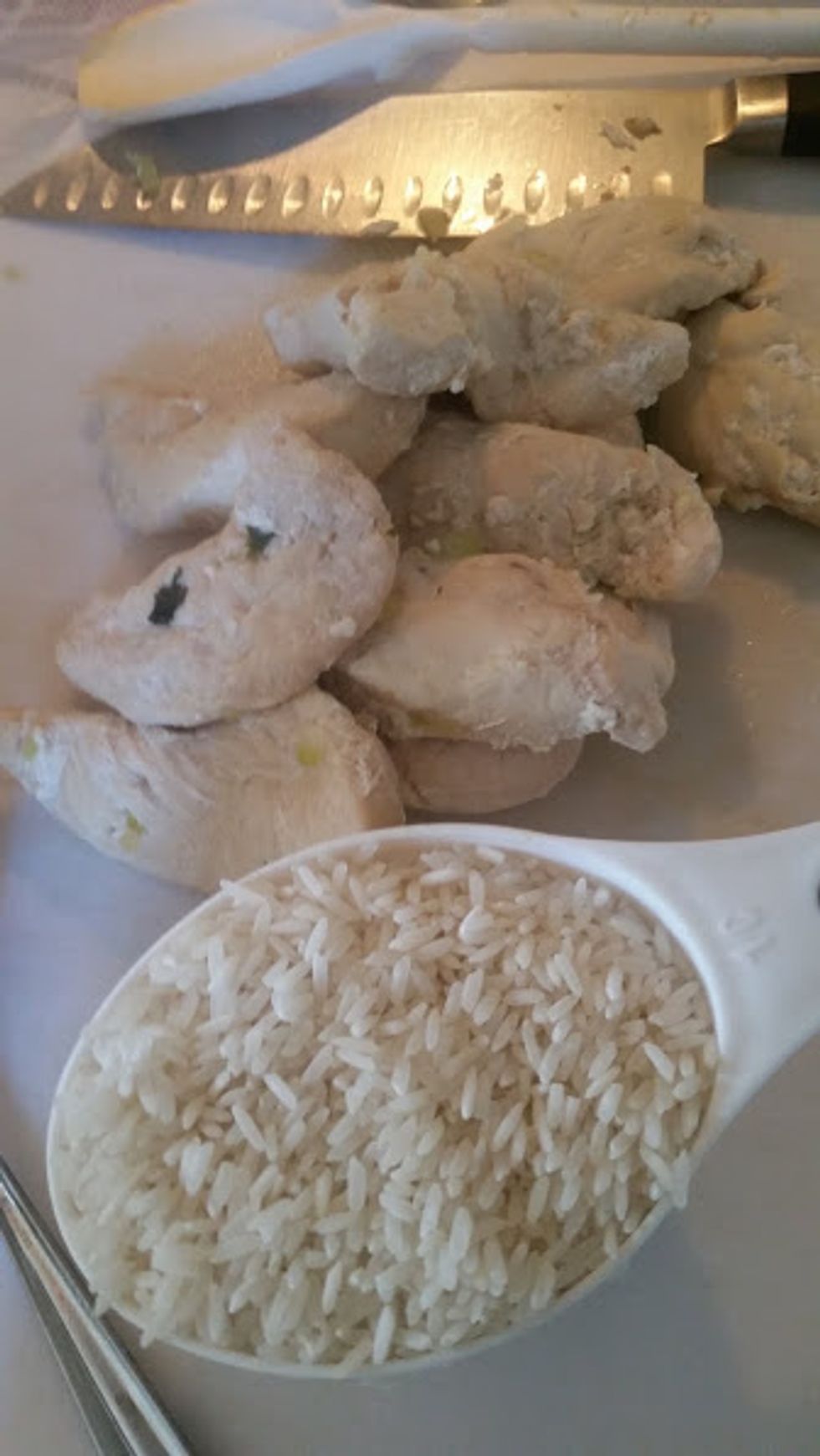 Now, take the cooked chicken out and add 1 cup of rice. After you add the rice, stir it a bit, put a lid on it, turn the heat to low (4 out of 10) and set the timer for 15 min.
Chop the chicken into small bite sized pieces.
After the 15 minutes, remove lid and add chicken. Stir together. Add 2 cups of water. READY!! Enjoy!!
Serve yourself a plate, heat up some tortillas and go to town!
10.0part chicken tenderloins
2.5Tbsp Consome (Chicken Boullion)
1.0 Onion
10.0 Stings of Cilantro
2.0tsp Salt
3.0 Sm. Potatoes
2.0 Carrots
1.0c Rice
1.0 Large Pot w lid
Water
Reyna Perez
I've hadn't posted anything in a while because I switched from the iPhone to Galaxy (LOVE IT) and there is NO Snapguide App for the Android market. \n