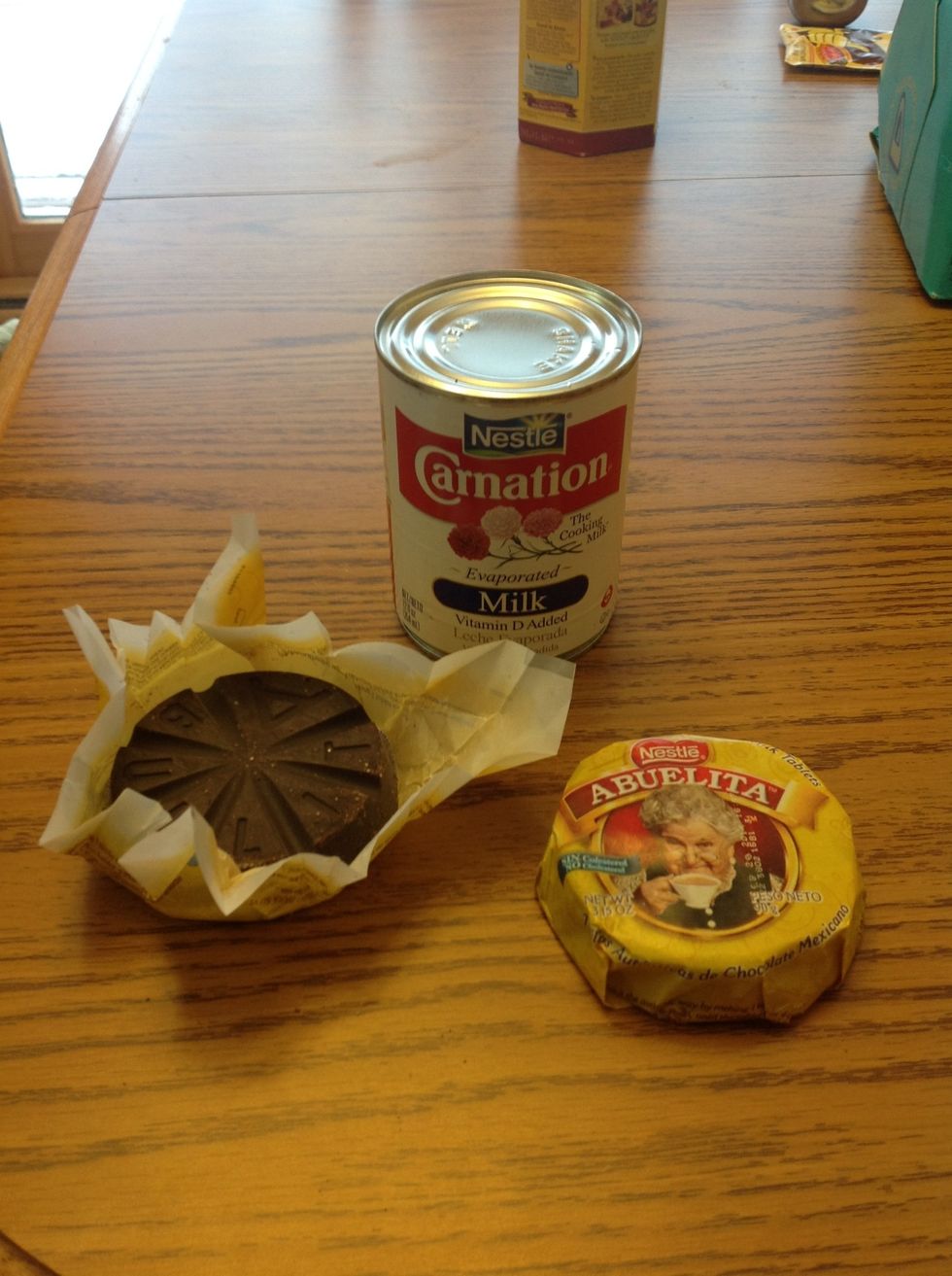 Milk and chocolate
Put 12 cups of water in a pan.
Drop discs of chocolate into 12 cups of water. Heat water, cloves, milk, and cinnamon stick.
Add one spoon mazena (chocolate corn starch) add some water to it. Mix.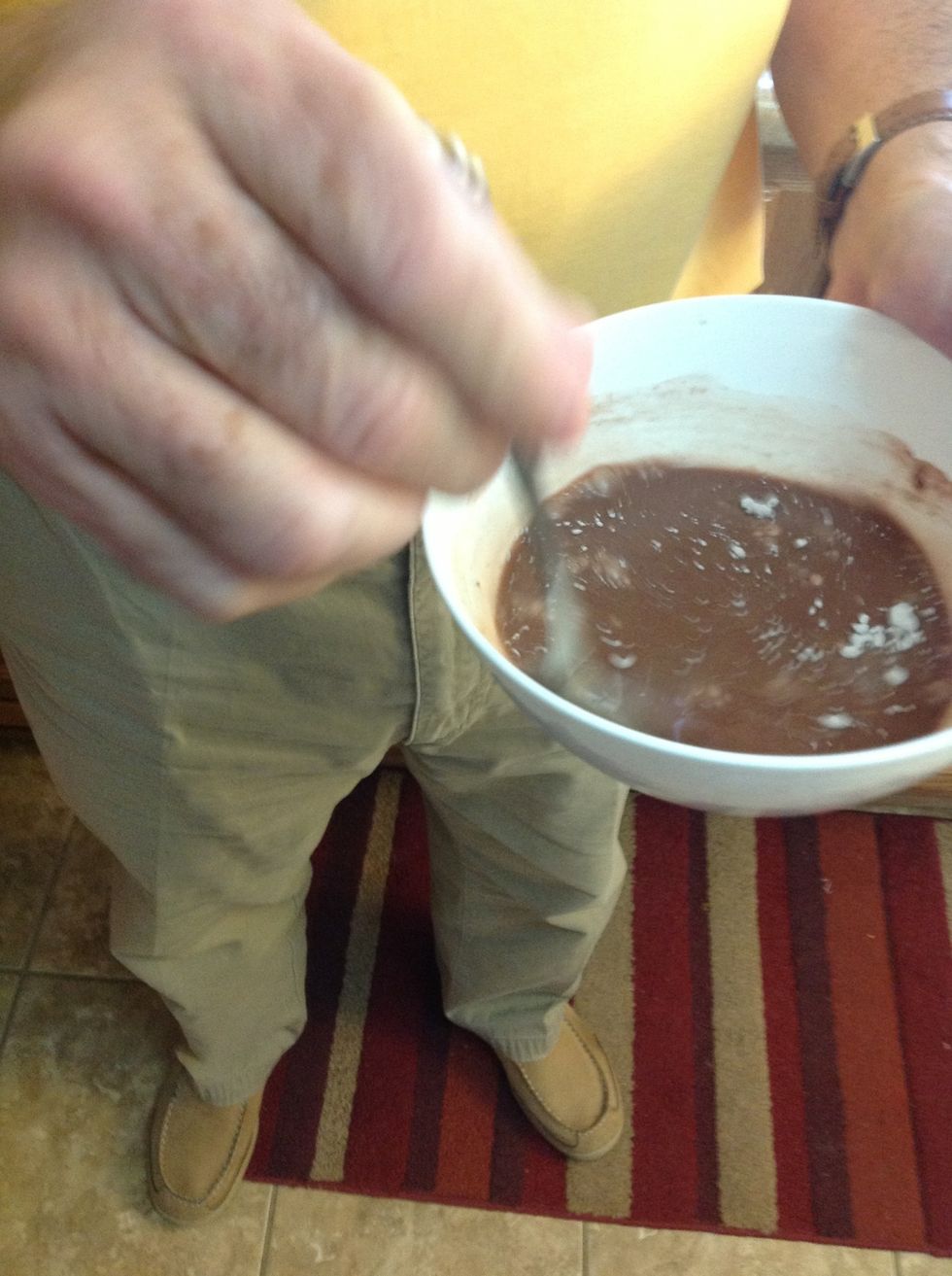 Mazena and water
Put mazena mixture into pan with hot chocolate.
Add can of evaporated milk.
Add some sugar for taste. Stir.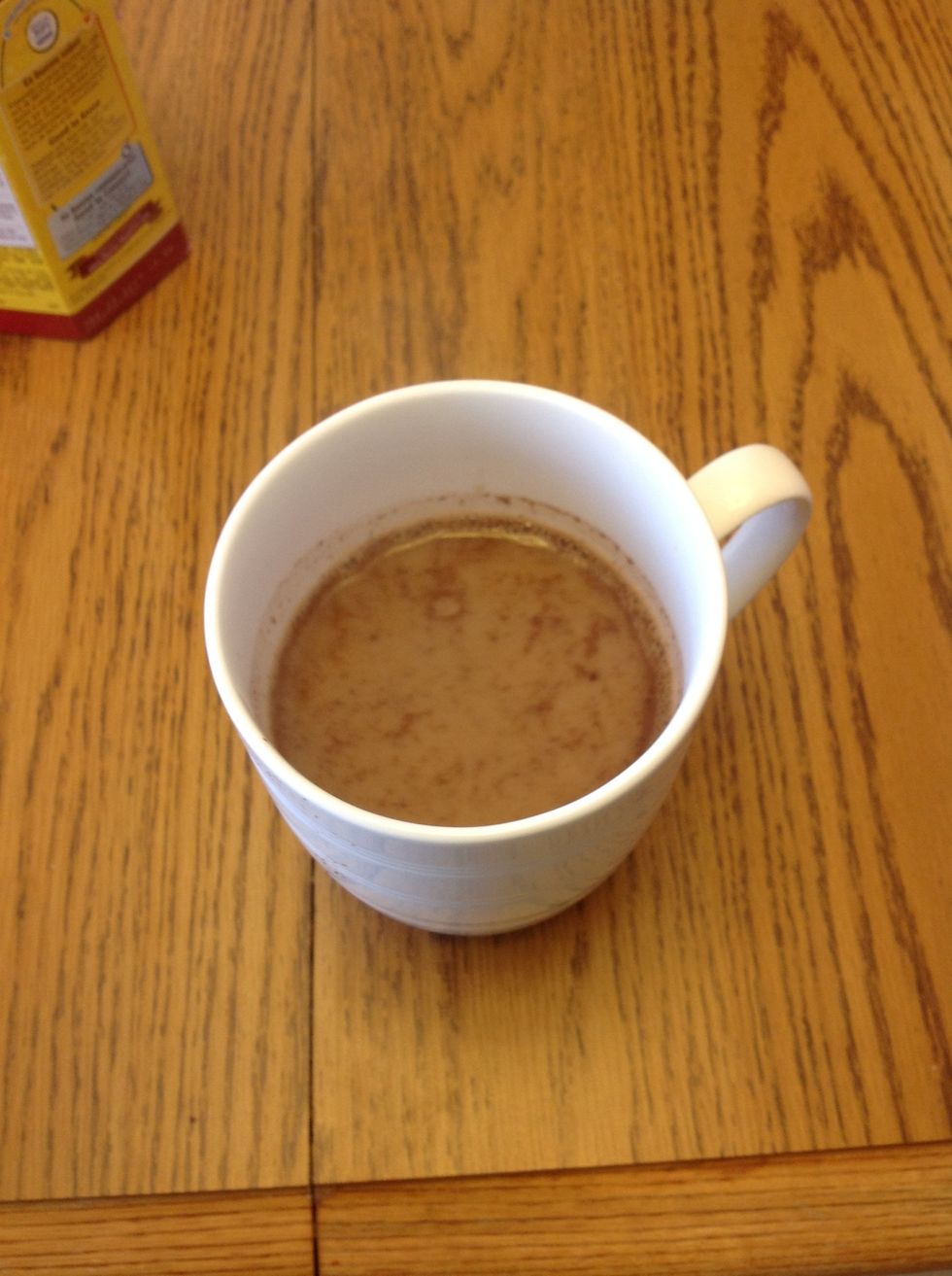 Enjoy
2.0 Mexican chocolate discs
Evaporated milk
Sugar
Cloves
1.0 Cinnamon sticks
12.0c Water
2.0Tbsp Mazena chocolate