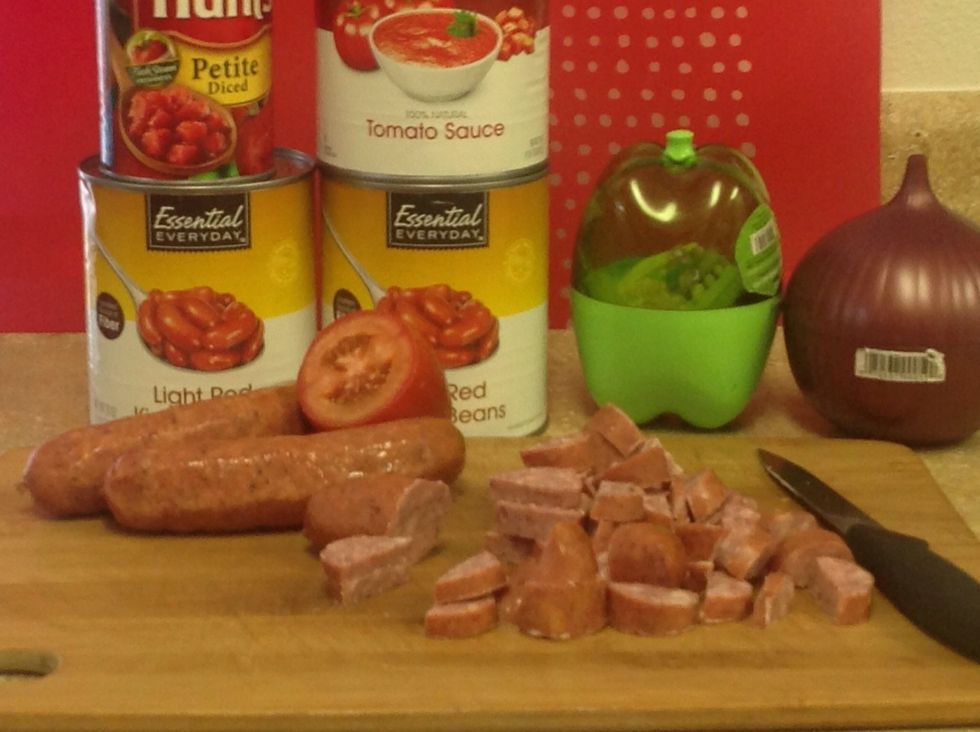 Need German sausage, beans (any pinto, navy, your choice), canned diced tomatoes & canned tomato sauce, diced fresh whole tomato, diced 1/2 whole onion & diced whole fresh green pepper.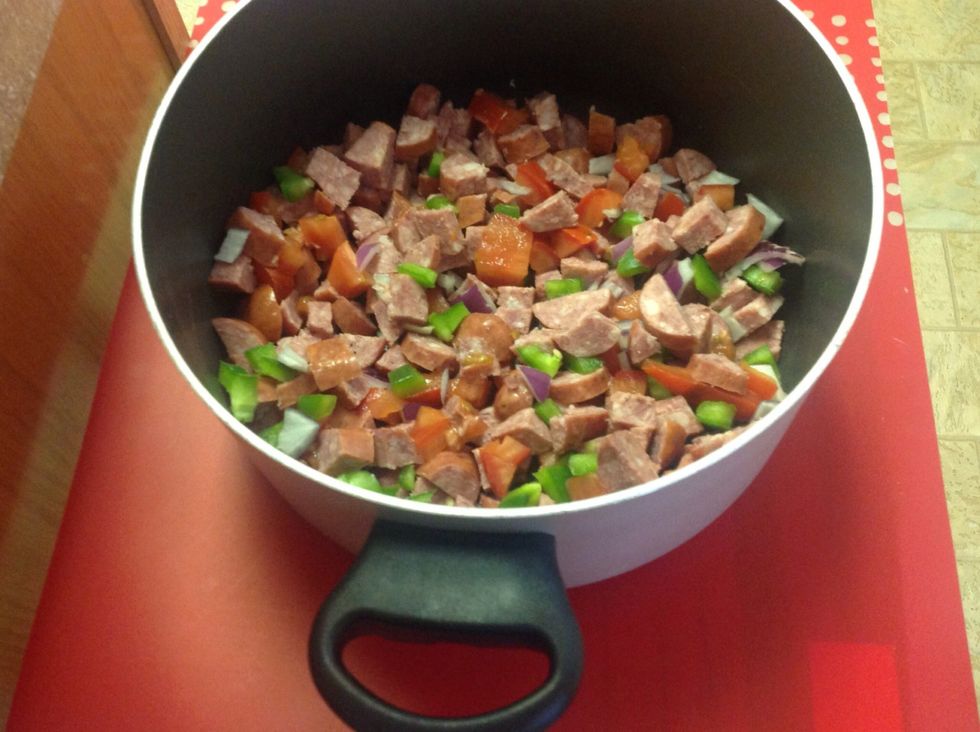 Combine sausage & fresh vegetables. Lightly sauté. Add canned ingredients + beans simmer.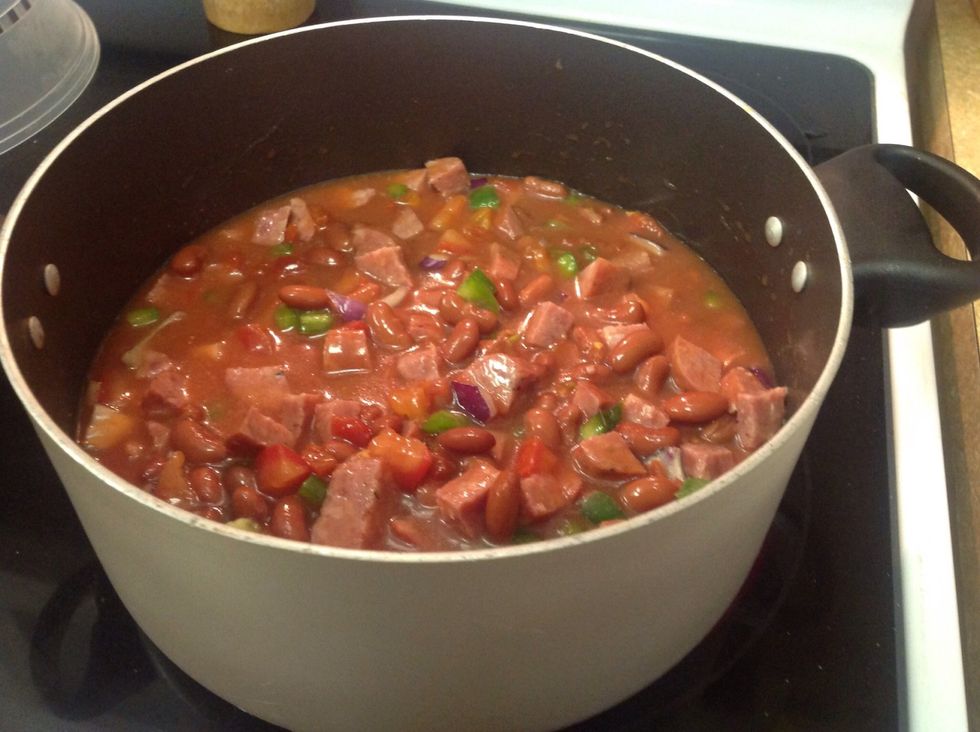 May add 1/2 cup to 1 cup water to make more "soupy" cook on low heat until floats or 15 to 30 min. Taste sausage to assure done.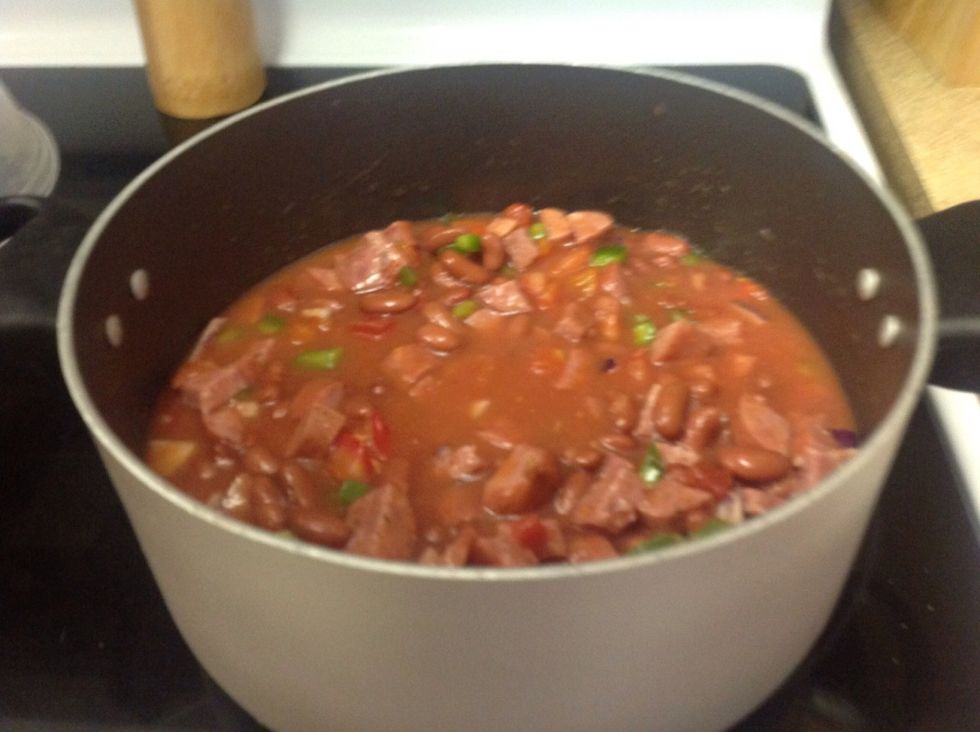 Ready to serve. I make Mexican cornbread with this dish. Will be adding cornbread recipe🍲 enjoy!
1.0lb German sausage diced
1/2c Canned petite diced tomatoes & tomato sauce
1.0 Whole fresh tomato diced
1.0 Fresh bell pepper diced
1.0lb Or large canned beans any kind I had kidney beans
1/2 Half Fresh onion diced