Fenugreek leaves 1 cup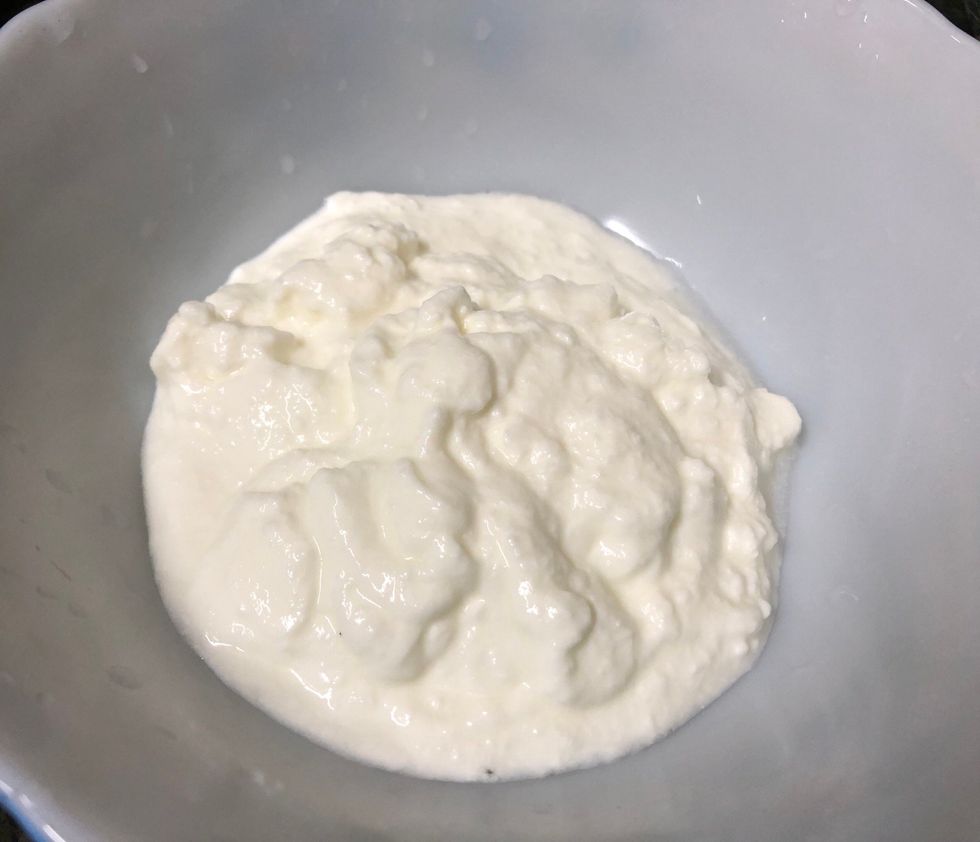 Soar Yogurt 1 cup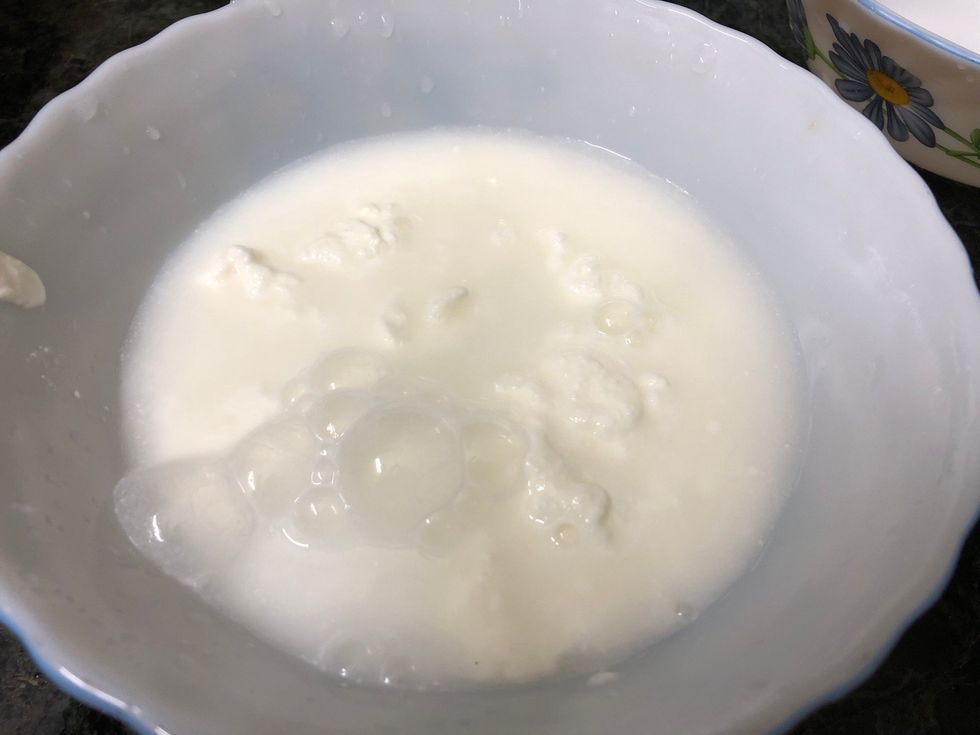 Add water to soar yogurt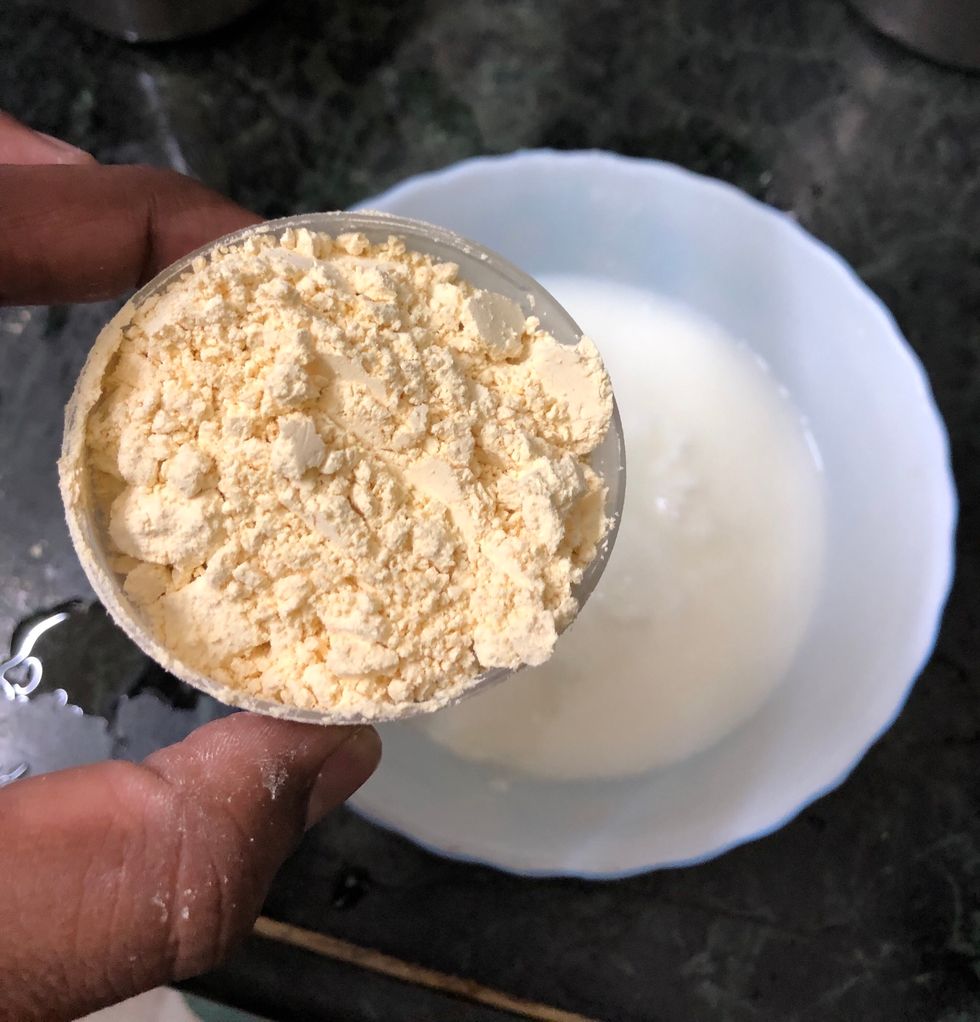 Then add 1 cup of gram flour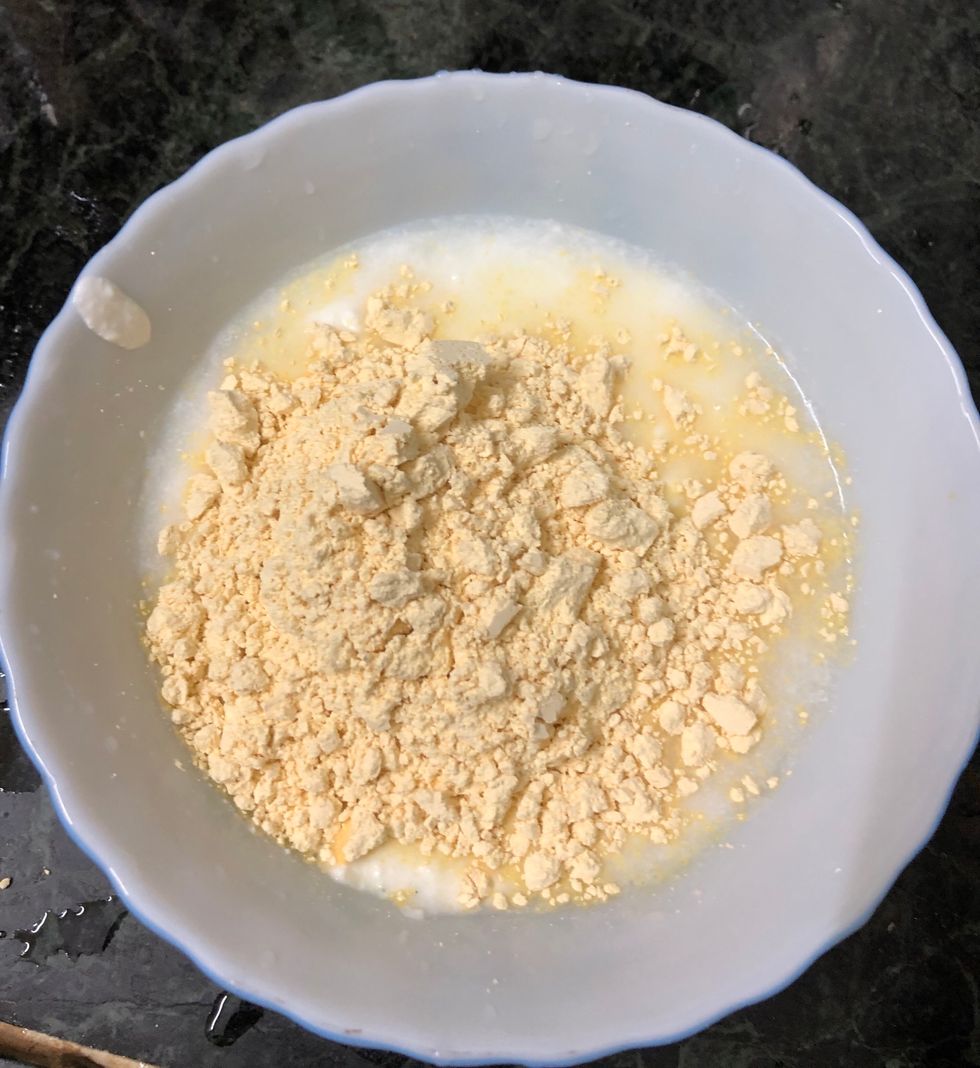 Stir it to get the fine mixture
After stirring the mixture with a whip it looks like this.
Now add the green ginger paste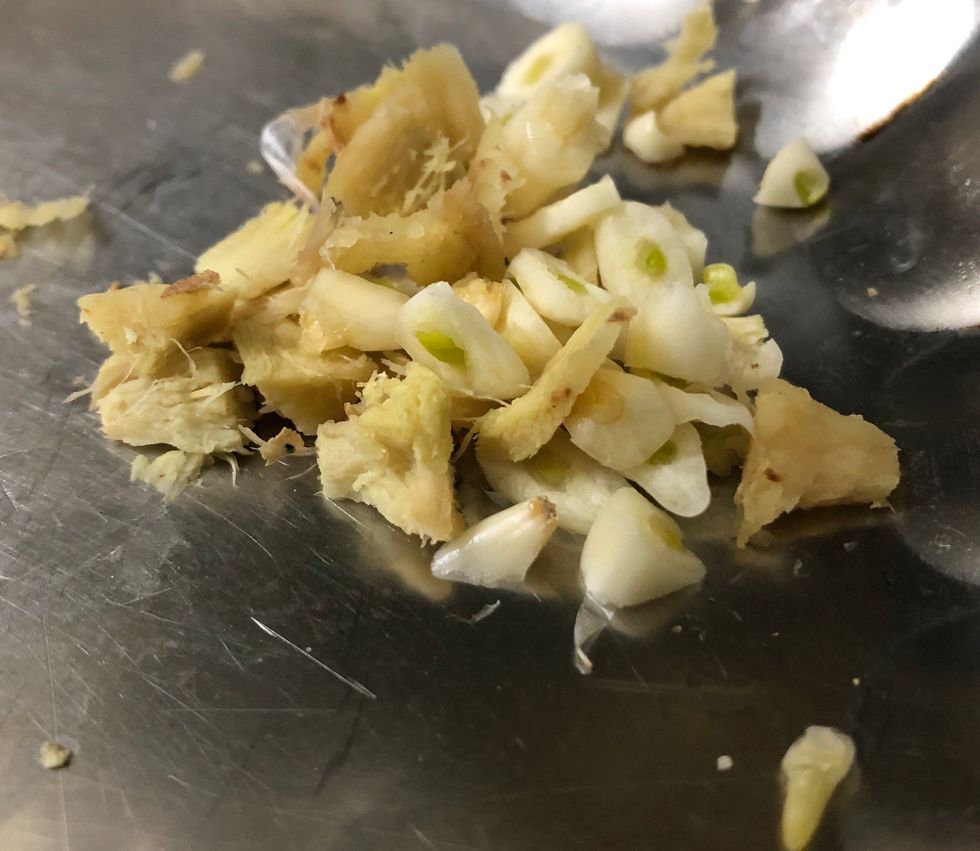 Chopped ginger and garlic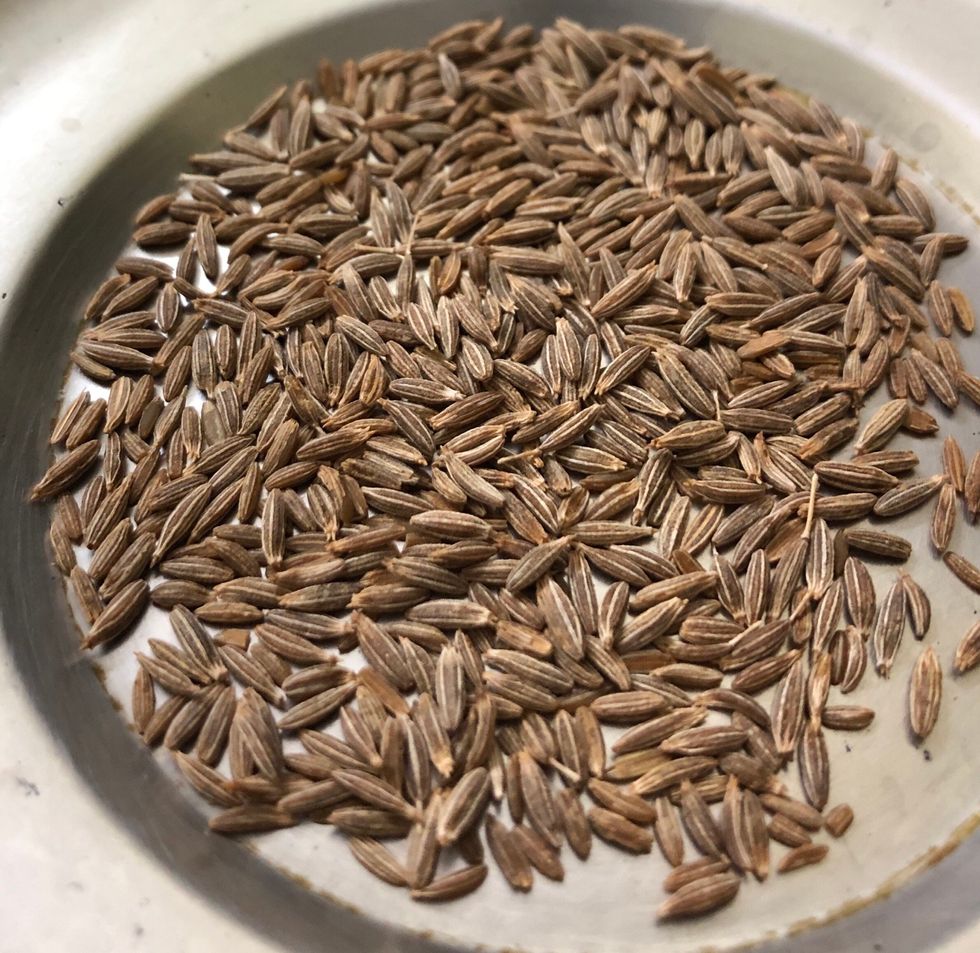 Cumin seeds
Heat the pan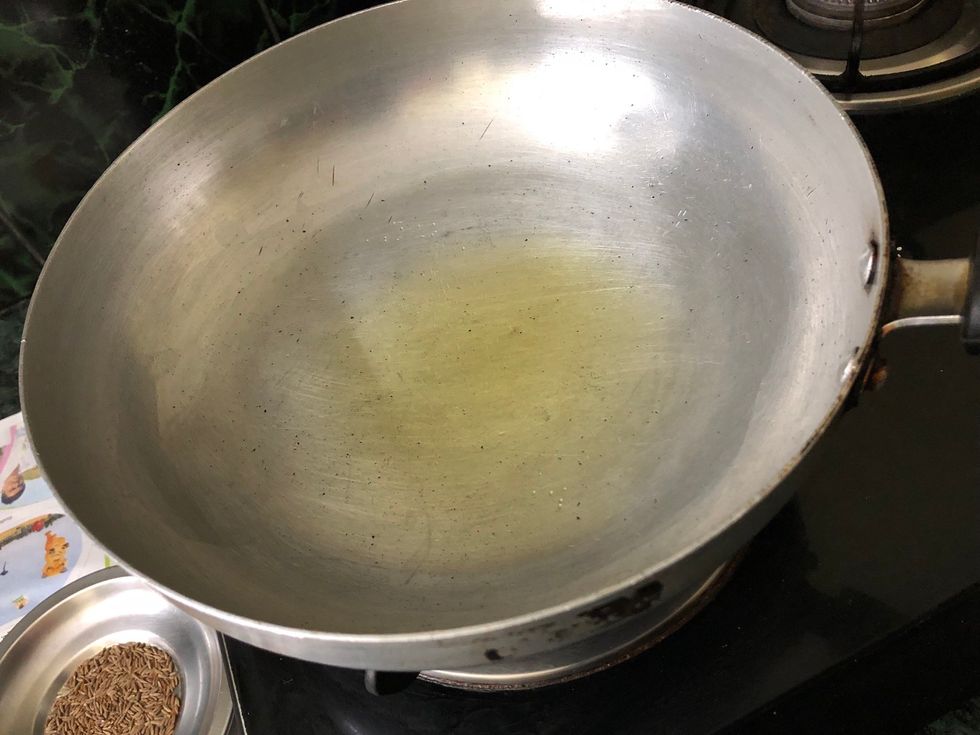 Now pour 1 tblsp of oil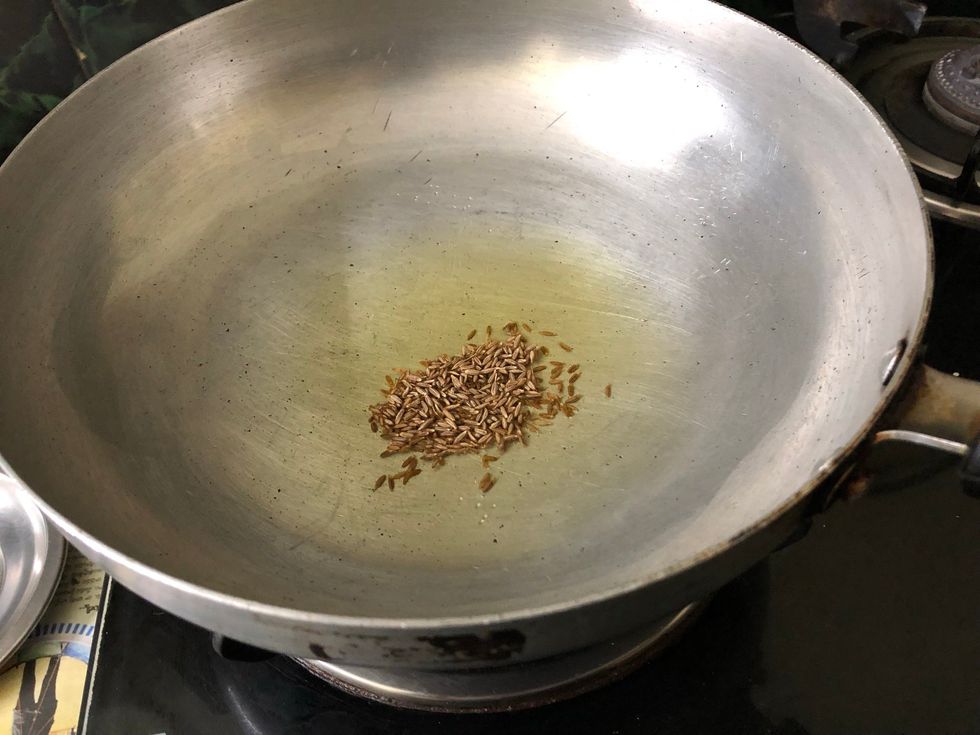 Then add cumin seeds to the oil
Now add chopped ginger and garlic.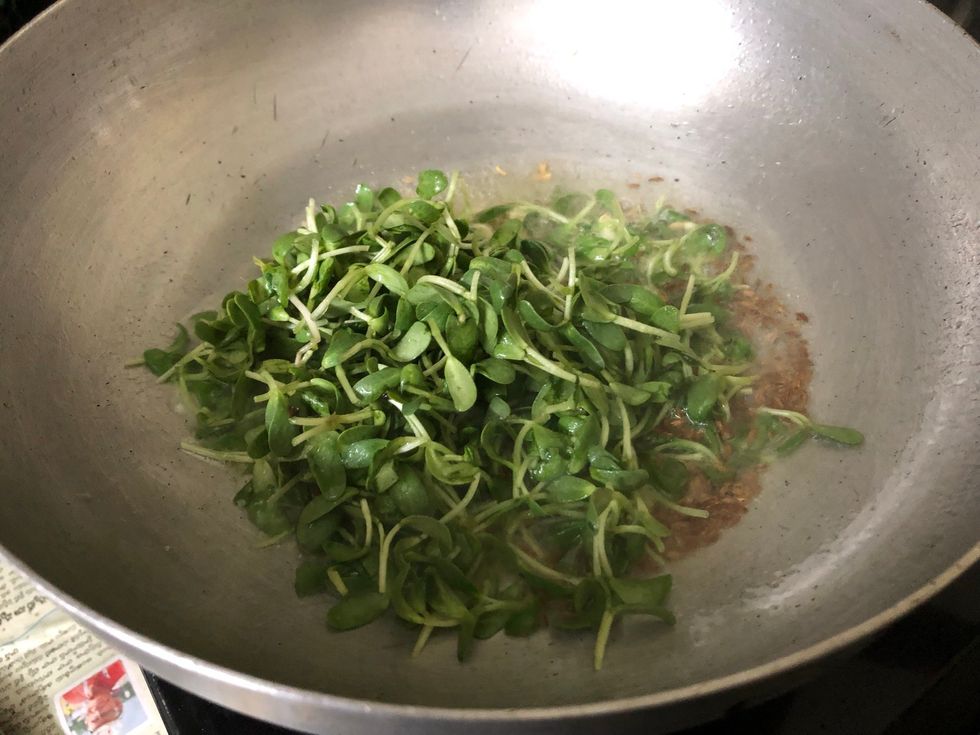 Then add 1 cup of fenugreek leaves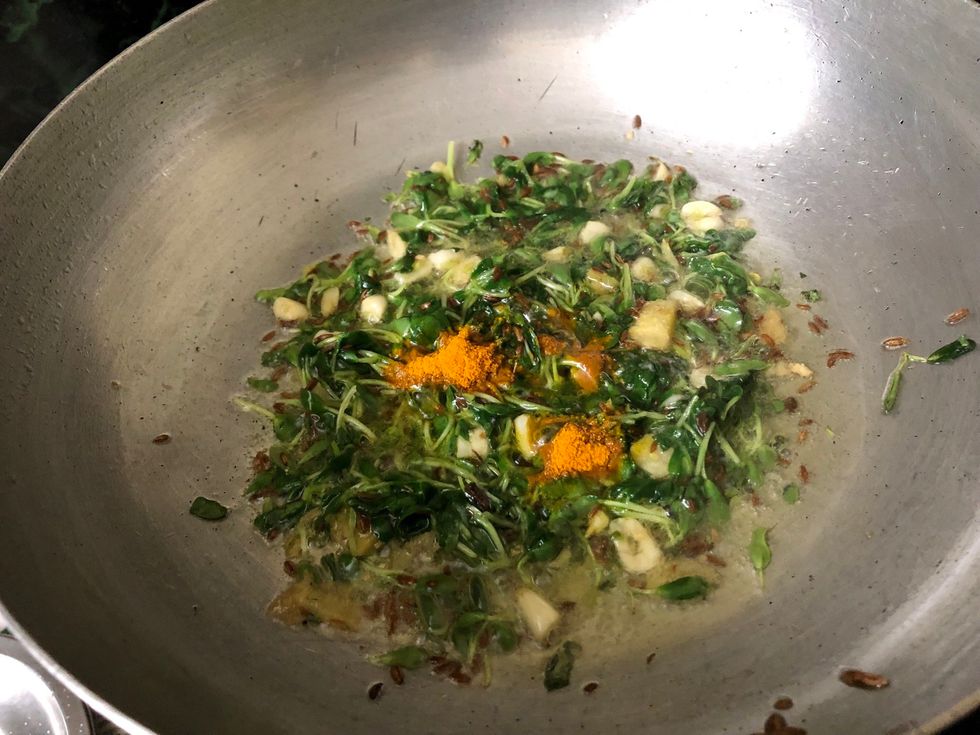 Add some turmeric powder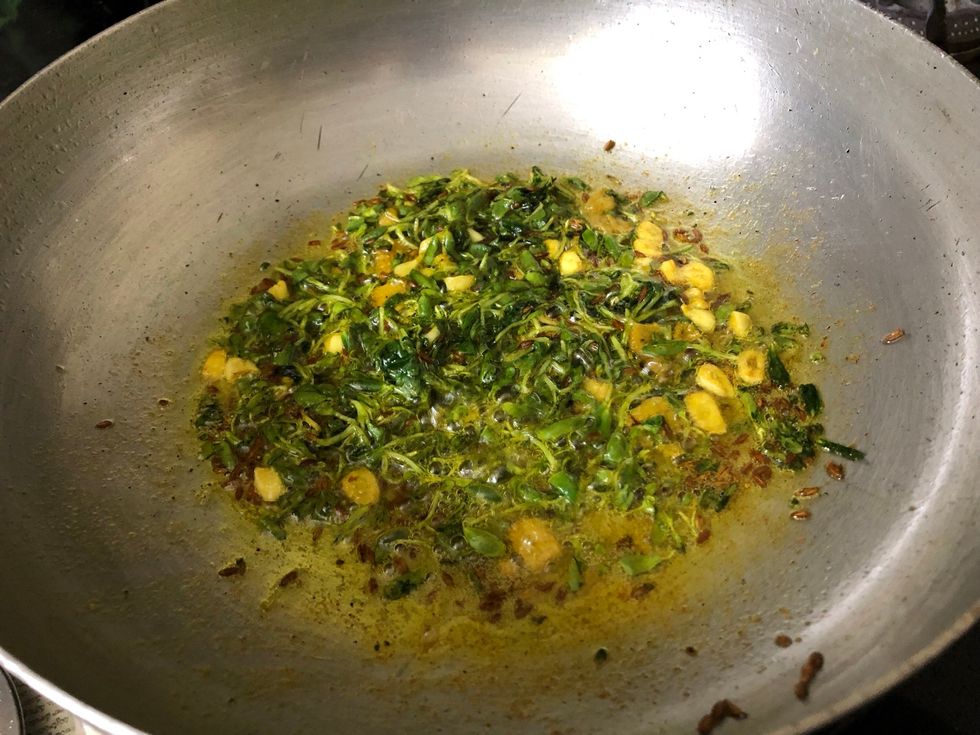 Then cook for some time till the fenugreek leaves settle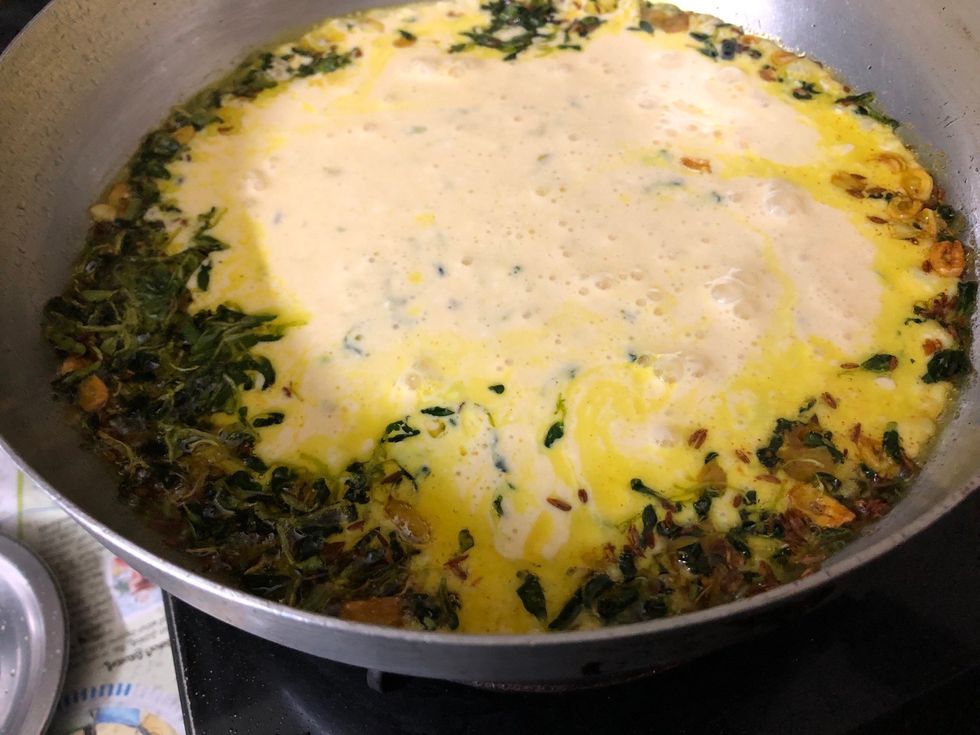 Then add the mixture of yogurt, gram flour and green chilli garlic paste to the pan.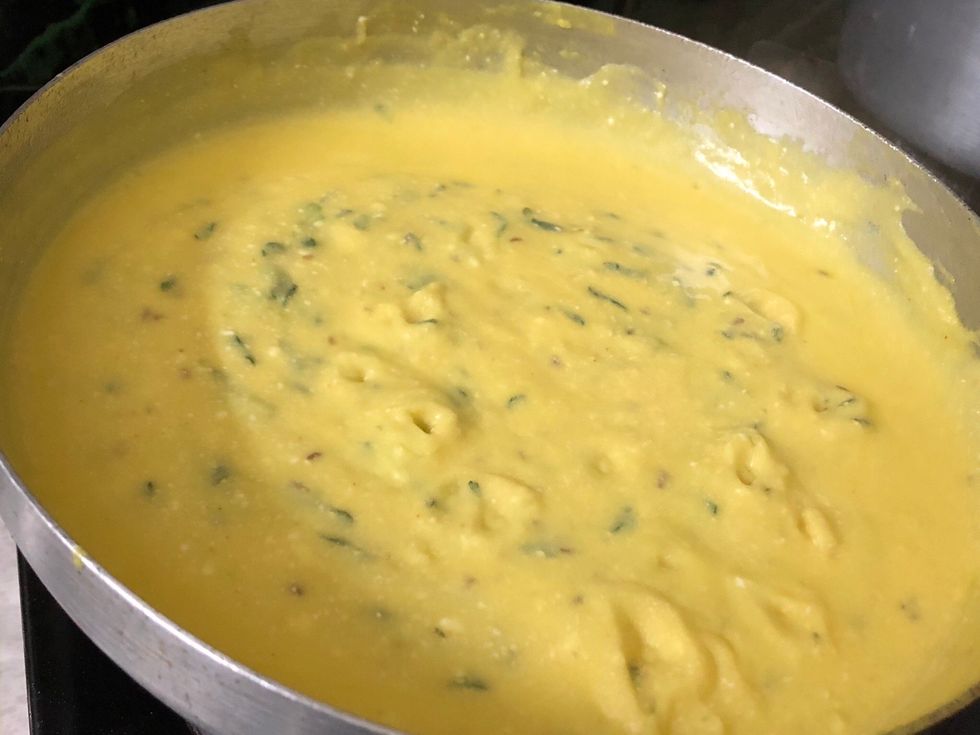 Cook for some time...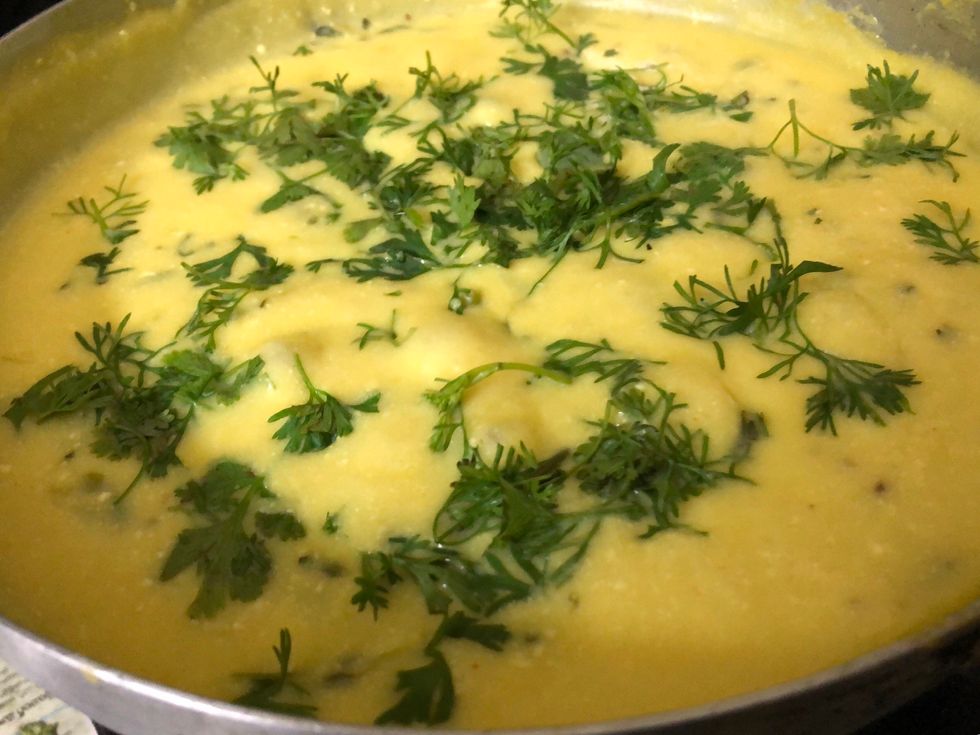 Now for garnish top up with coriander leaves...
That's it Methi ki Kadi is ready to have with white rice 🍚😊
Methi means Fenugreek leaves and Kadi means yogurt and in India it's called as Methi Ki Kadi 😊👍
1.0c Gram flour
1.0c Yogurt
1.0c Fenugreek leaves
1.0tsp Green chilli garlic paste
1.0tsp Green garlic
1.0tsp Cumin seeds
1/2tsp Turmeric powder
Coriander leaves
Salt
1.0Tbsp Oil