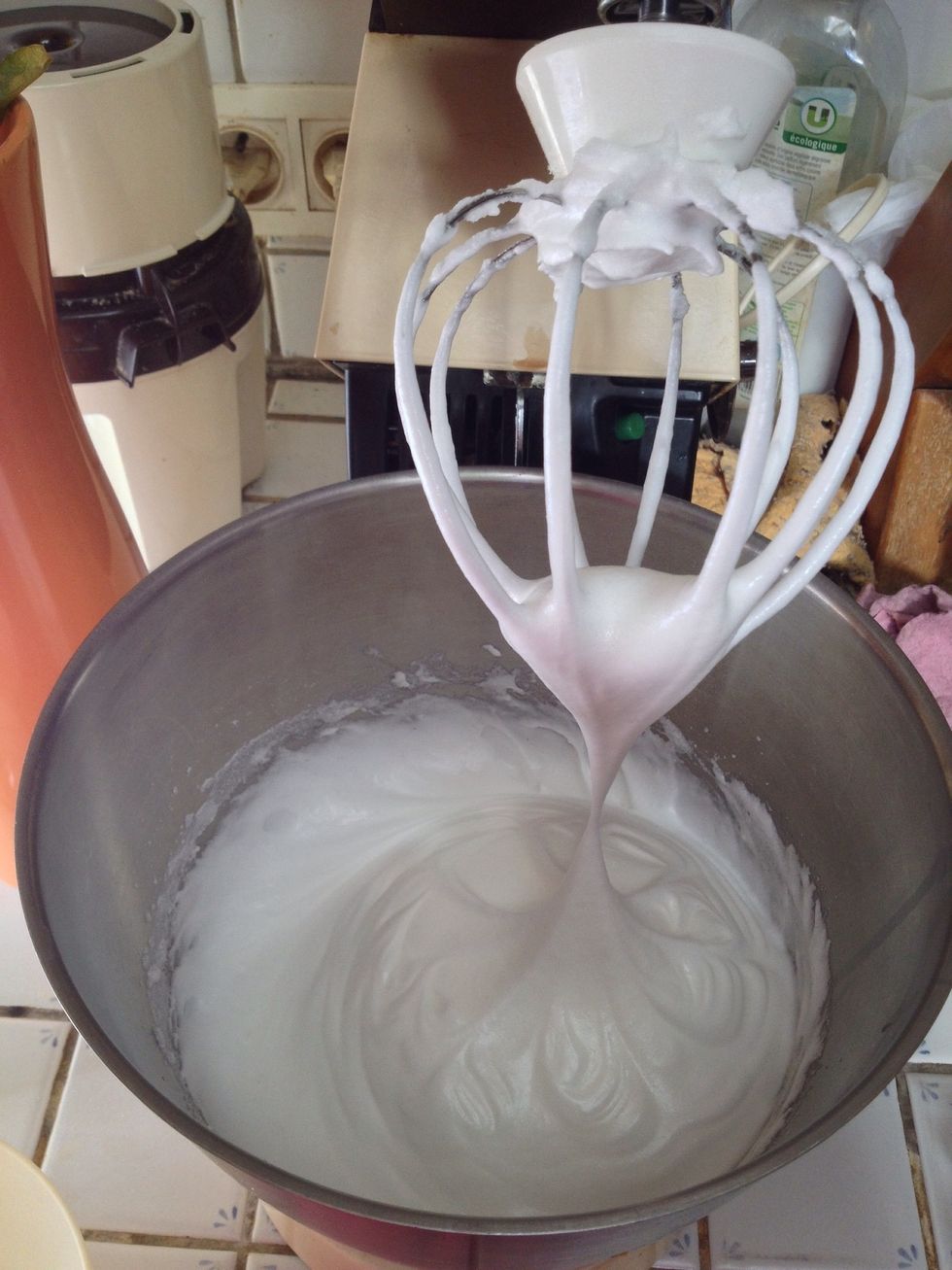 Place the egg whites in a stand mixer with lemon and a pinch of sugar. Operate at slow speed. Once bubbles form on the sides, put on fast speed: whites become tough. Add the rest of sugar.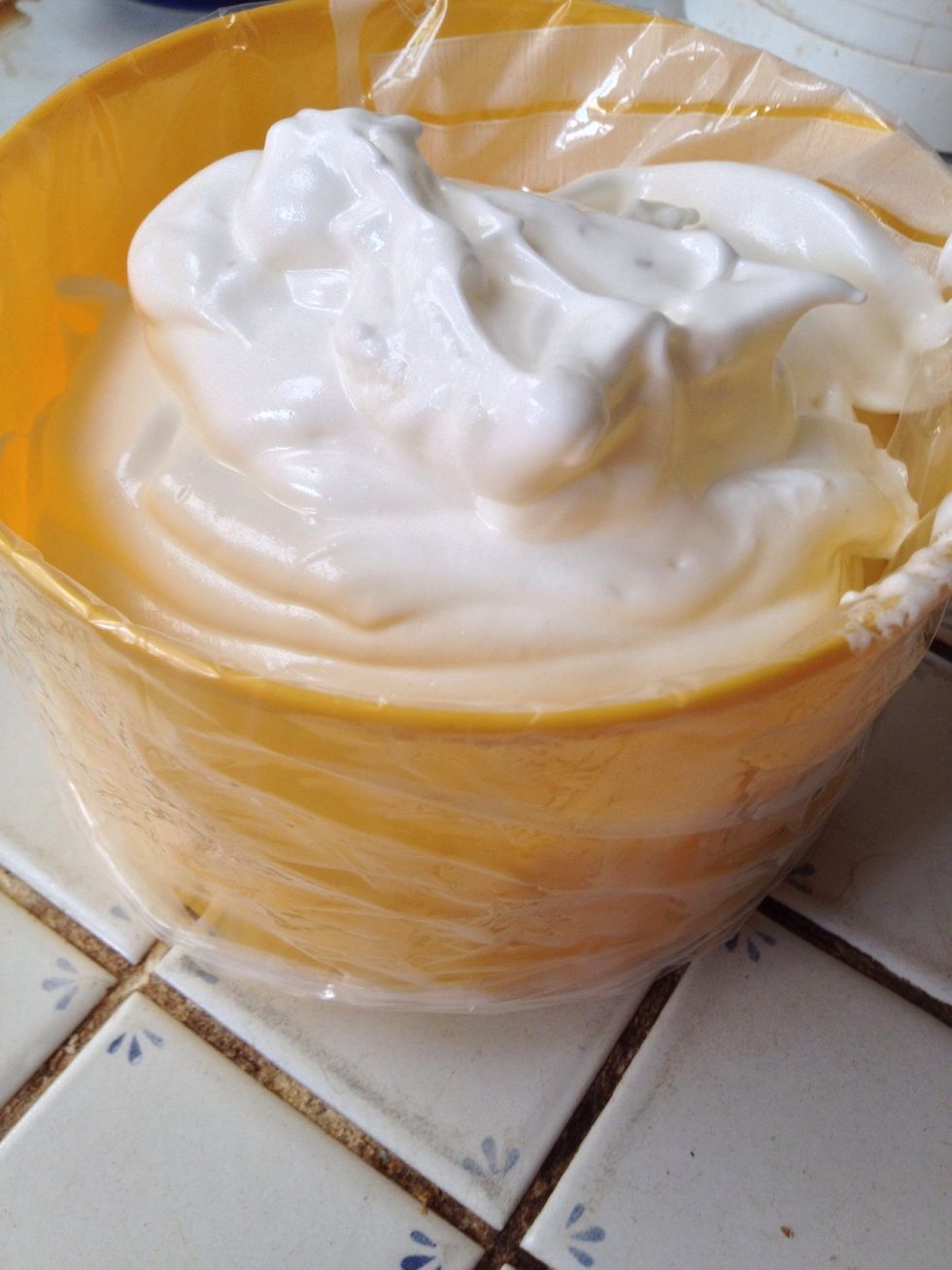 We make ourselves our pastry bag: place a freezer bag in a container (as pictured) and fill all of the eggs whites.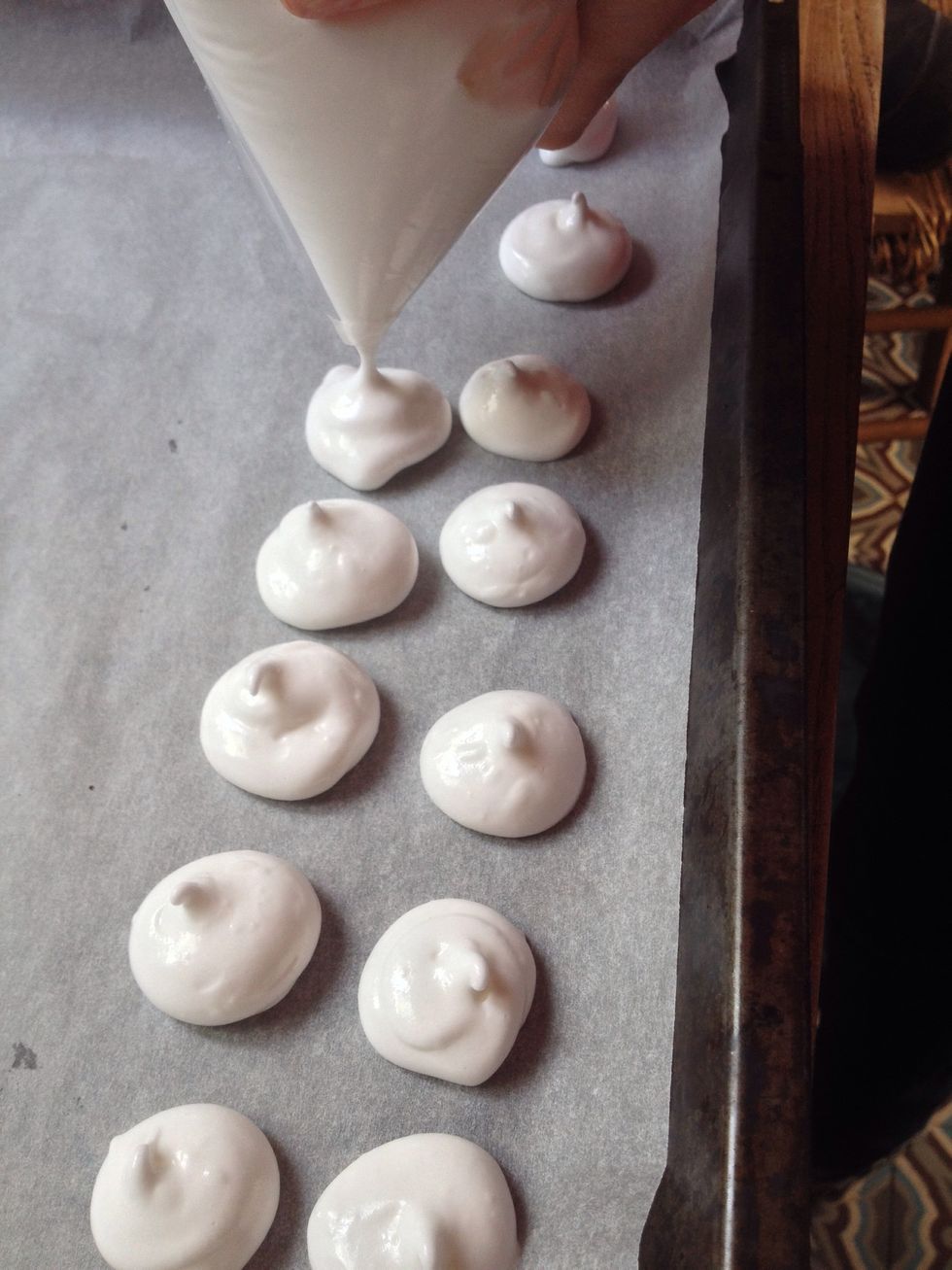 Cover a baking sheet with parchment paper. Press the pastry bag to form a meringue (do not put the mixture on your hands).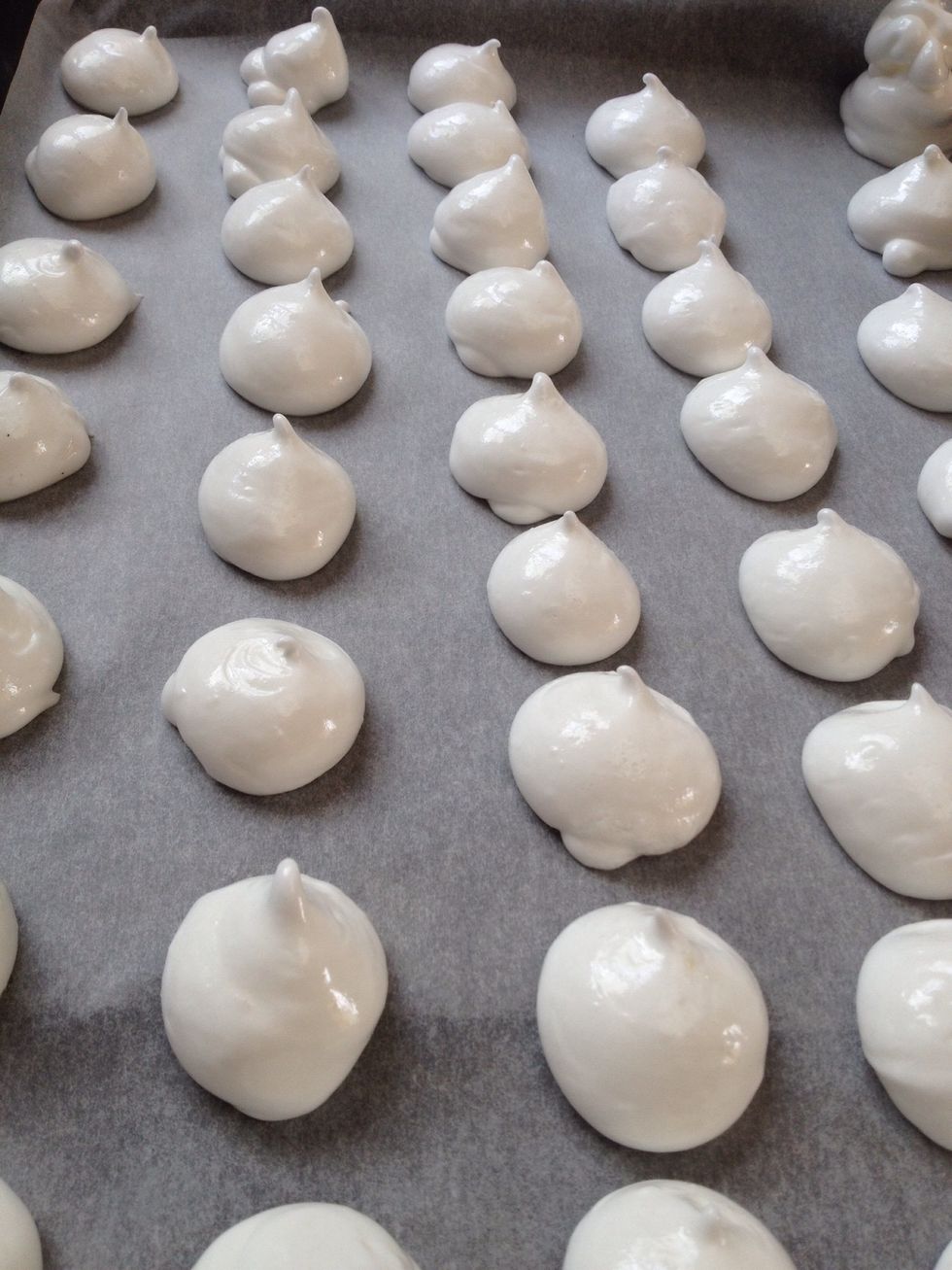 The plate is ready to go in the oven!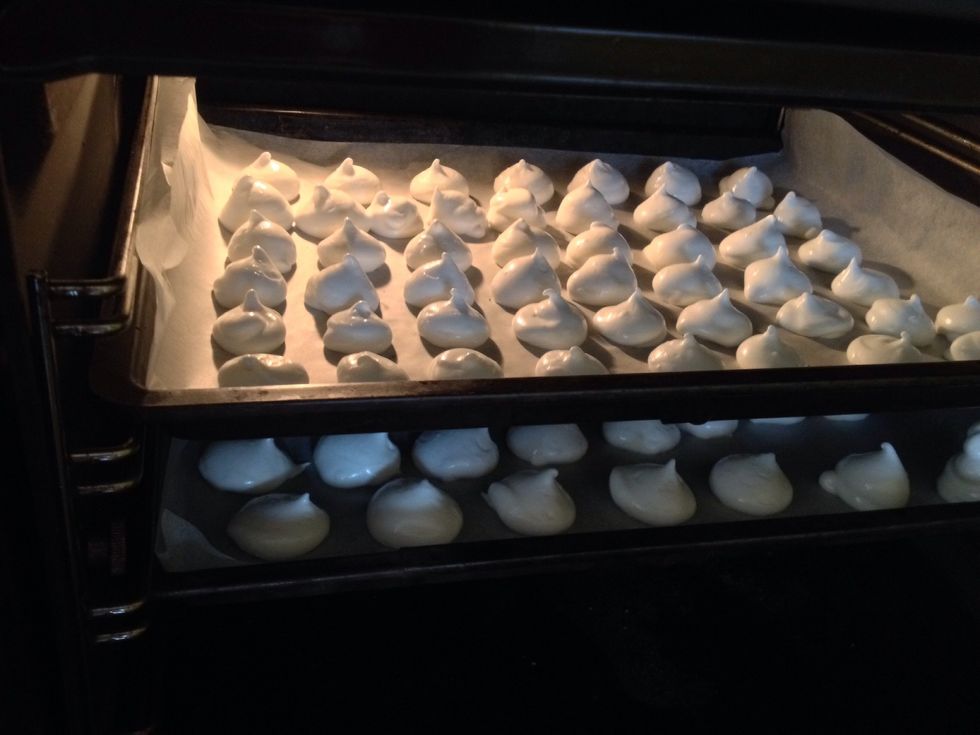 Bake 2:00 to 194 °F (closed oven). Let cool and enjoy.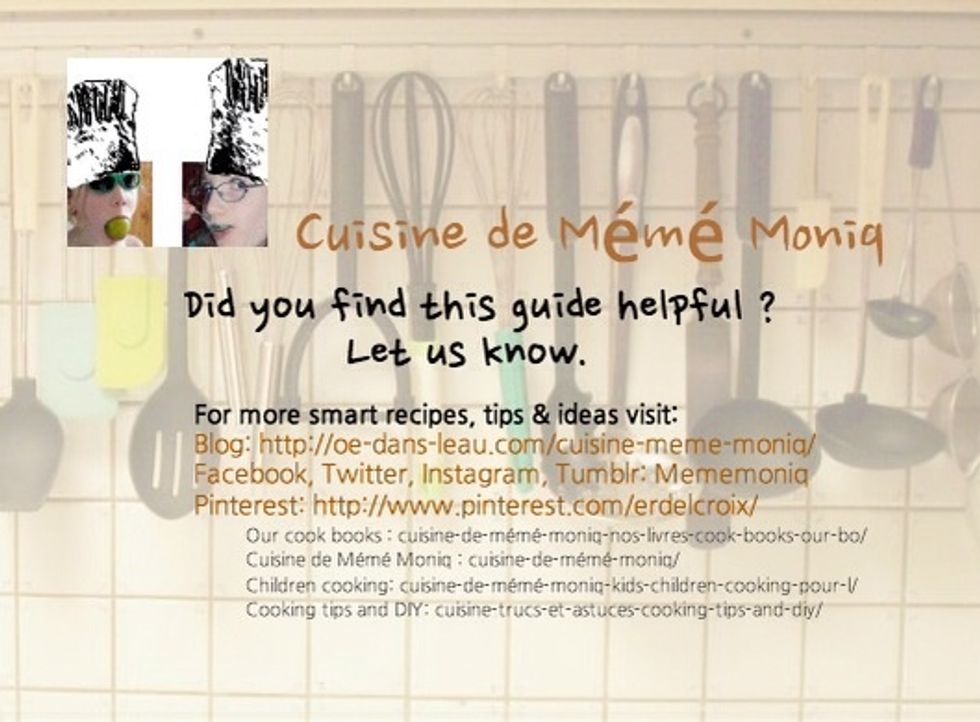 250.0g Sugar
4.0 Egg white
A bit lemon juice