Get together your ingredients and preheat the oven to 80ºC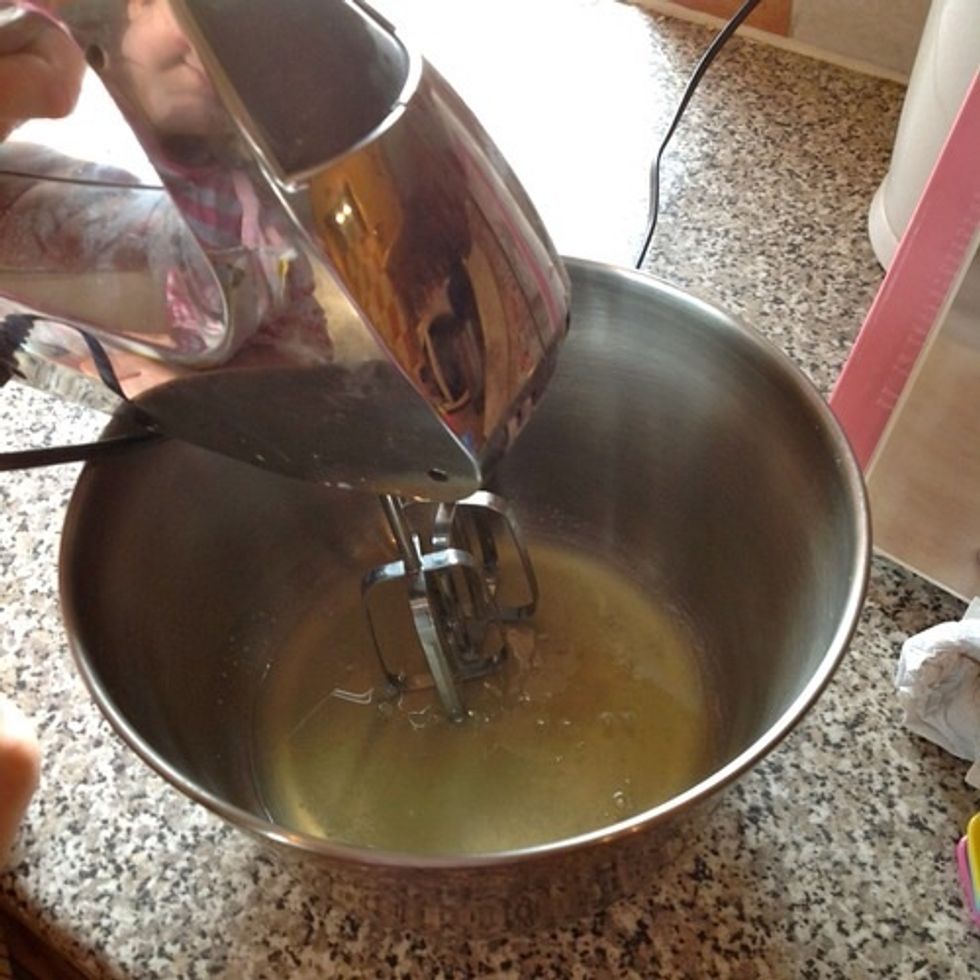 Put the egg whites in a metal bowl and whisk on a gentle speed, slowly getting faster until the whites start to stiffen.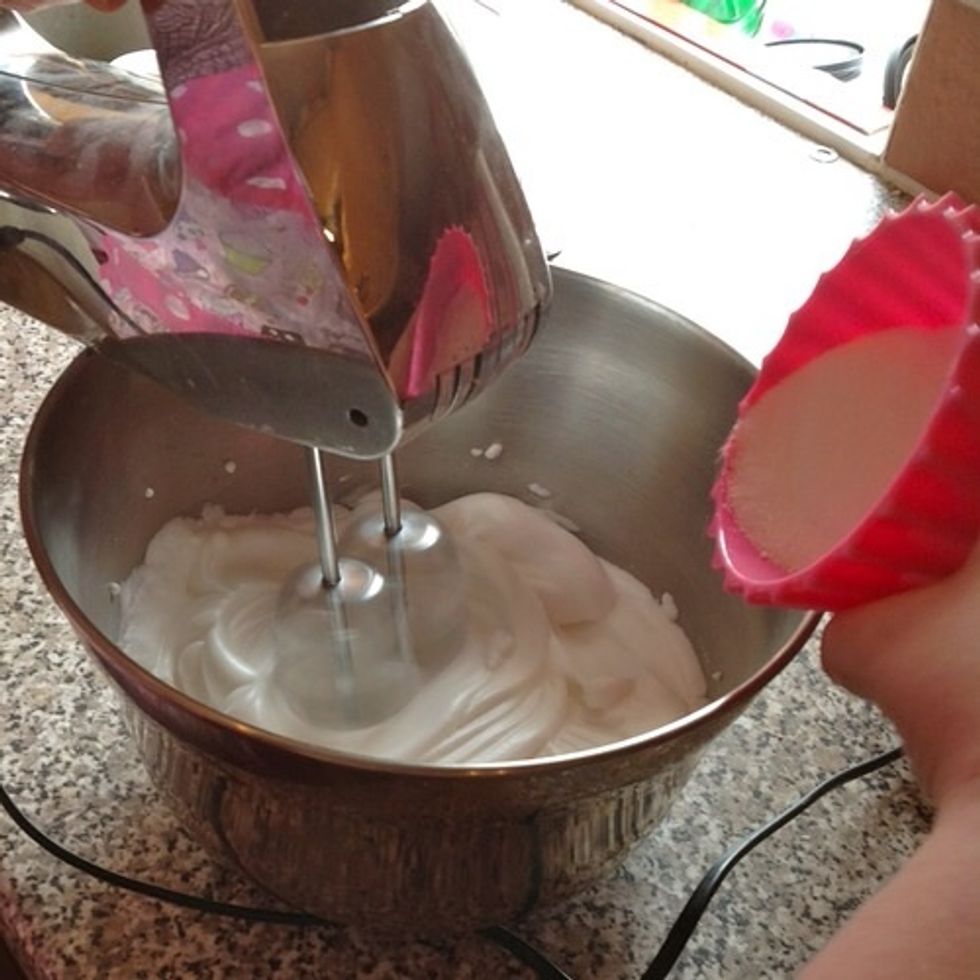 Once they have stiffened, add caster sugar slowly until the whites become glossy.
Next, add in the vanilla extract and icing (powdered) sugar.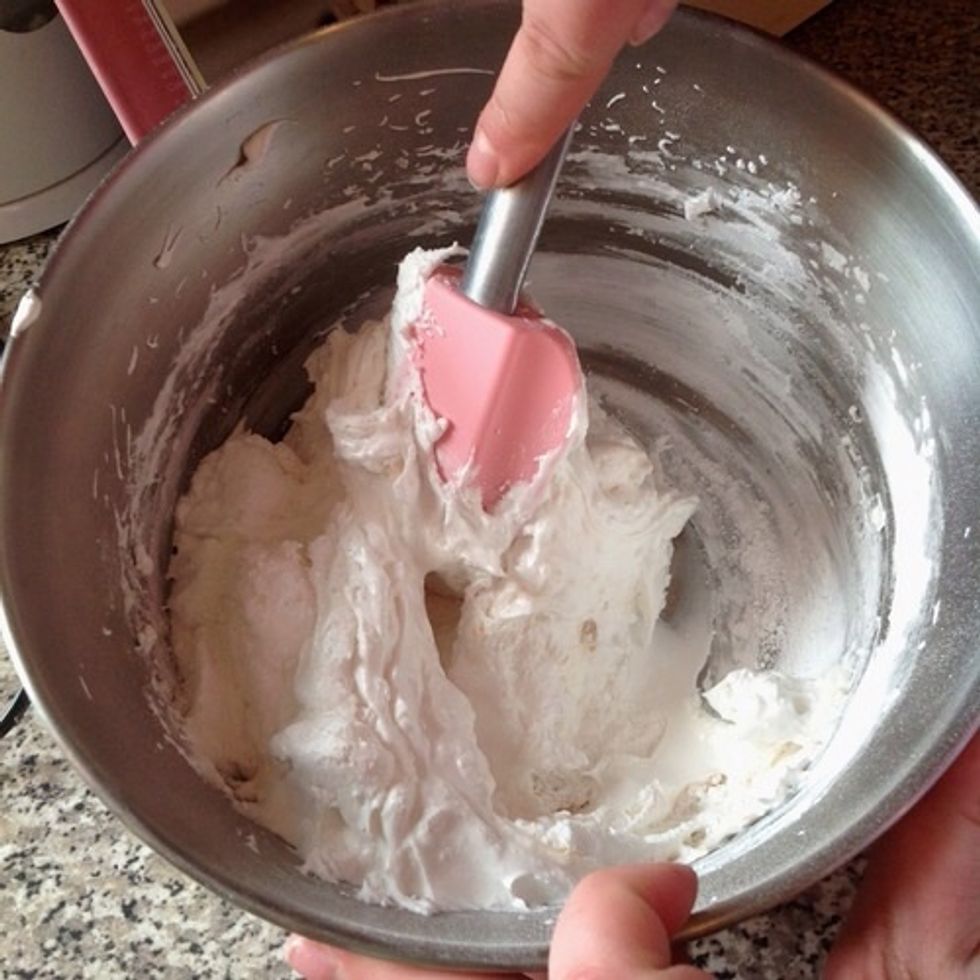 Gently fold in with a spatula.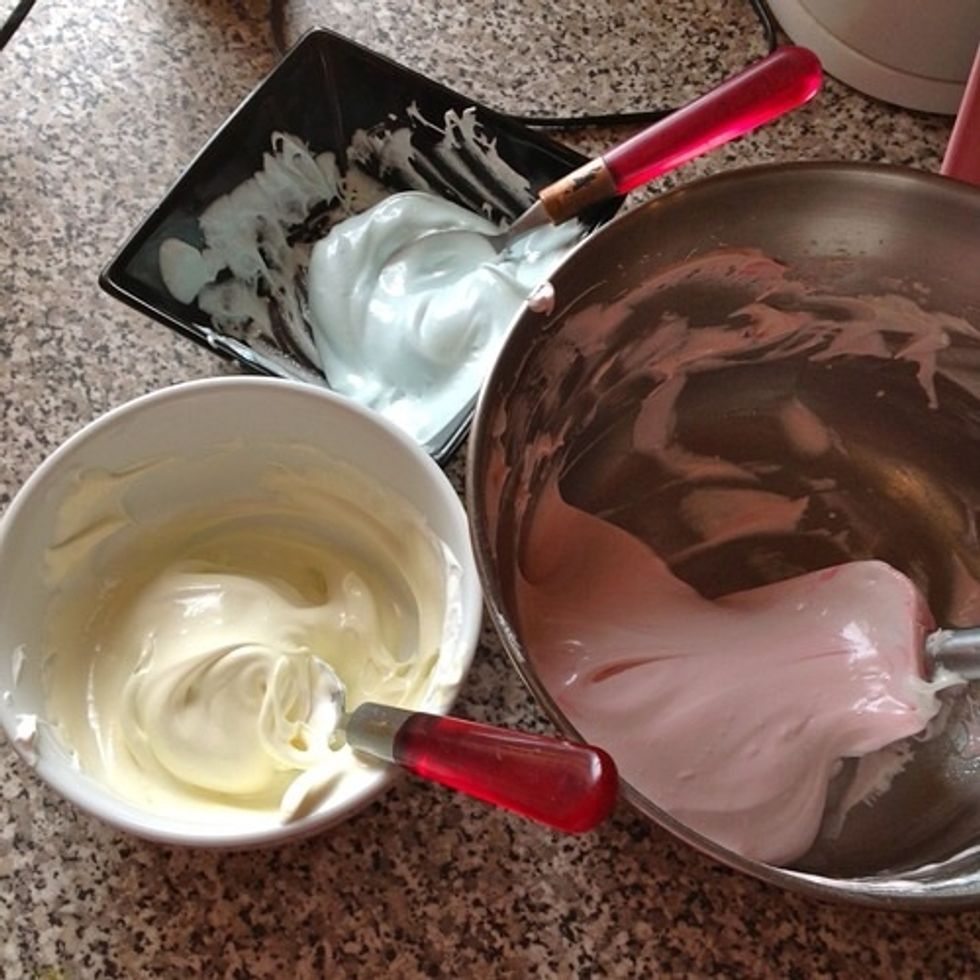 Separate the mixture into three bowls and colour accordingly! I've gone for vintage pastel shades.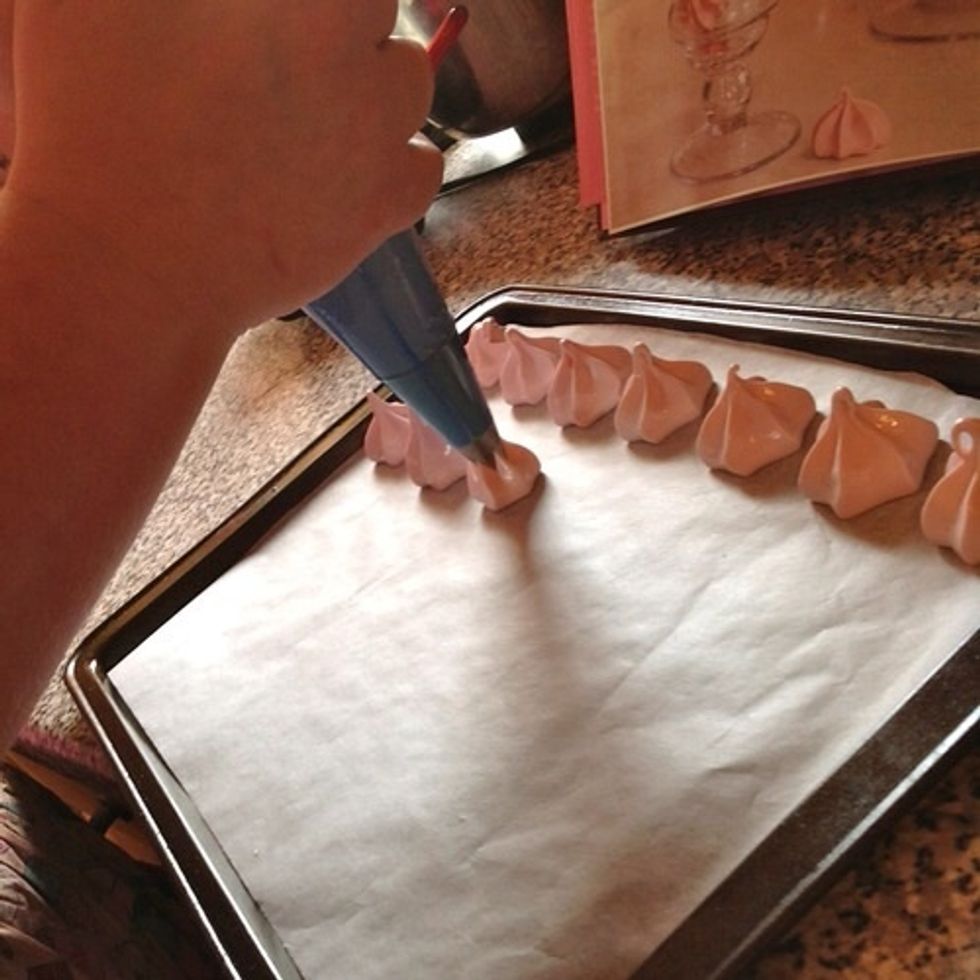 Pipe stars onto a baking tray lined with greaseproof paper. I've used a JEM 1M piping nozzle.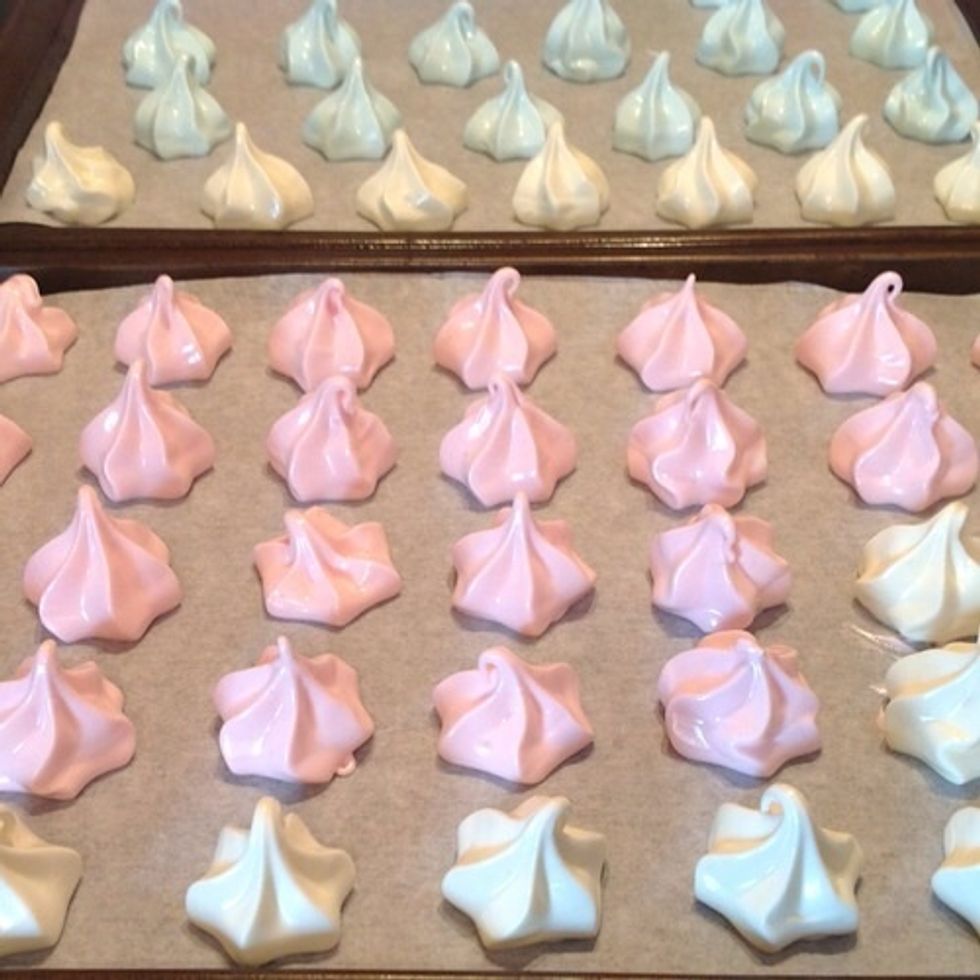 Don't they look gorgeous! Pop them in the oven for 1-2 hours, or until they peel off the greaseproof paper cleanly.
Arrange them in a beautiful glass bowl of your choice! For more of my baking tutorials visit www.shewhobakes.co.uk
100.0g Caster sugar
100.0g Powdered sugar
100.0g Egg white
1.0tsp Vanilla extract
Food coloring