This guide is an addition to other meringue guides already available in Snapguide.
44
To get meringue to this state, please refer to other guides on how to make meringue.
Coursely chop pistachios.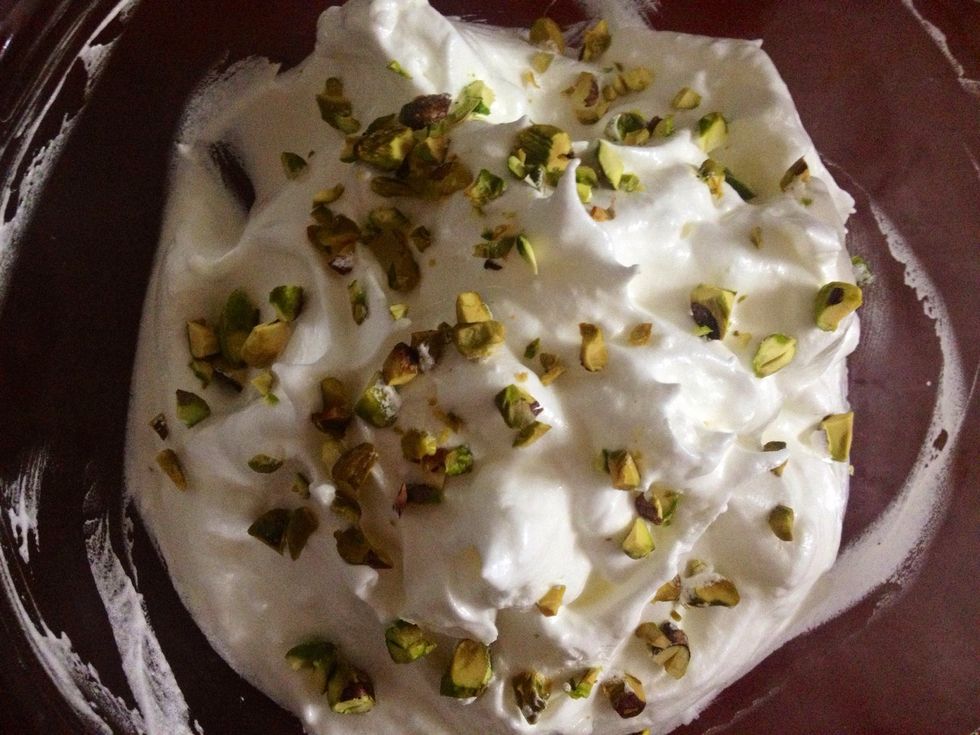 Add coursely chopped pistachios to meringue.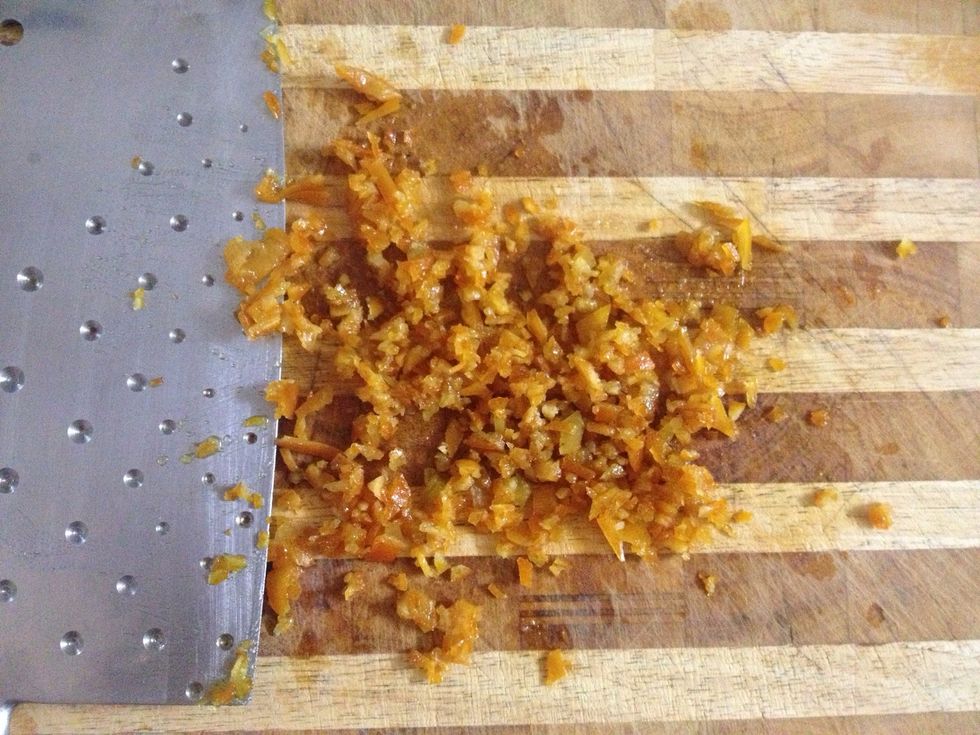 Mince candied orange peels. You can make your own home-made candied orange peels from my posted guide.
Then add them to the meringue and fold it in gently.
Use two spoons flicking on each other to form bite-sized shapes. Then follow baking steps of meringue guide used. Store baked meringues in freezer and enjoy this dessert every now and then.
Meringue
1/3c Pistachios
1/4c Candied Orange Peel