Make Meringue Cups Ready to Fill With Cream-Fruits
12
This recipie is taken from a cookbook by Gaston Lenotre. The famous French pastry chef
Sart to beat the eggs. Half way add the 10 g of granulated sugar. Then, once you have soft peaks add the sugar mixture bit by bit ; like 3 times beat untill you have a smooth shiny stiff mixture
Put in a pastry bag and do the forms you like. You can always spoon the mix on the tray to form little rocks. Here I am making cups to do a christmas and new year traditional desert,,the mont blanc
Bake in a 100C for 1:30 hrs or until dry. Time depends on your oven and the size of the meringues,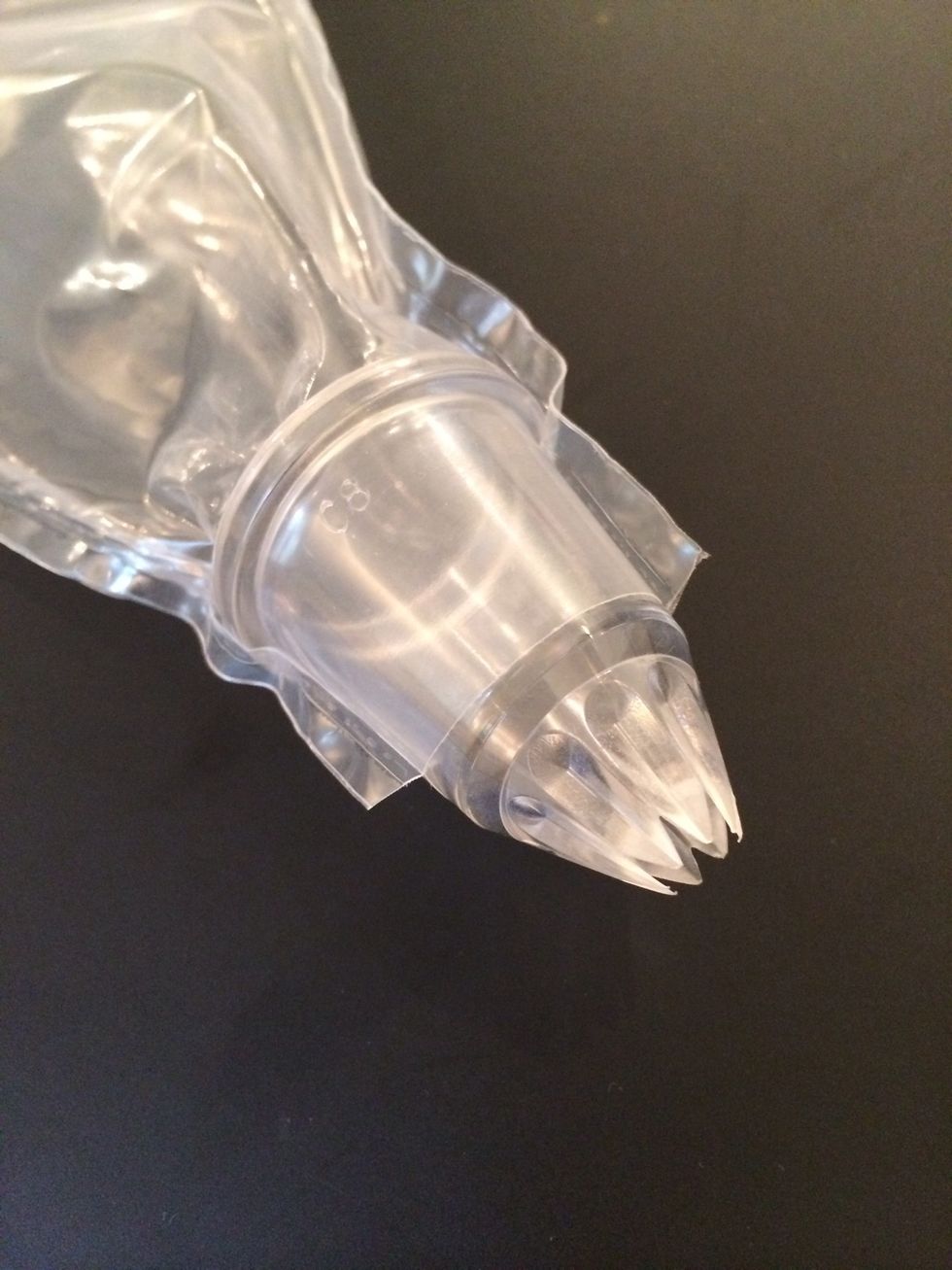 Nozzle C8 or any of you choice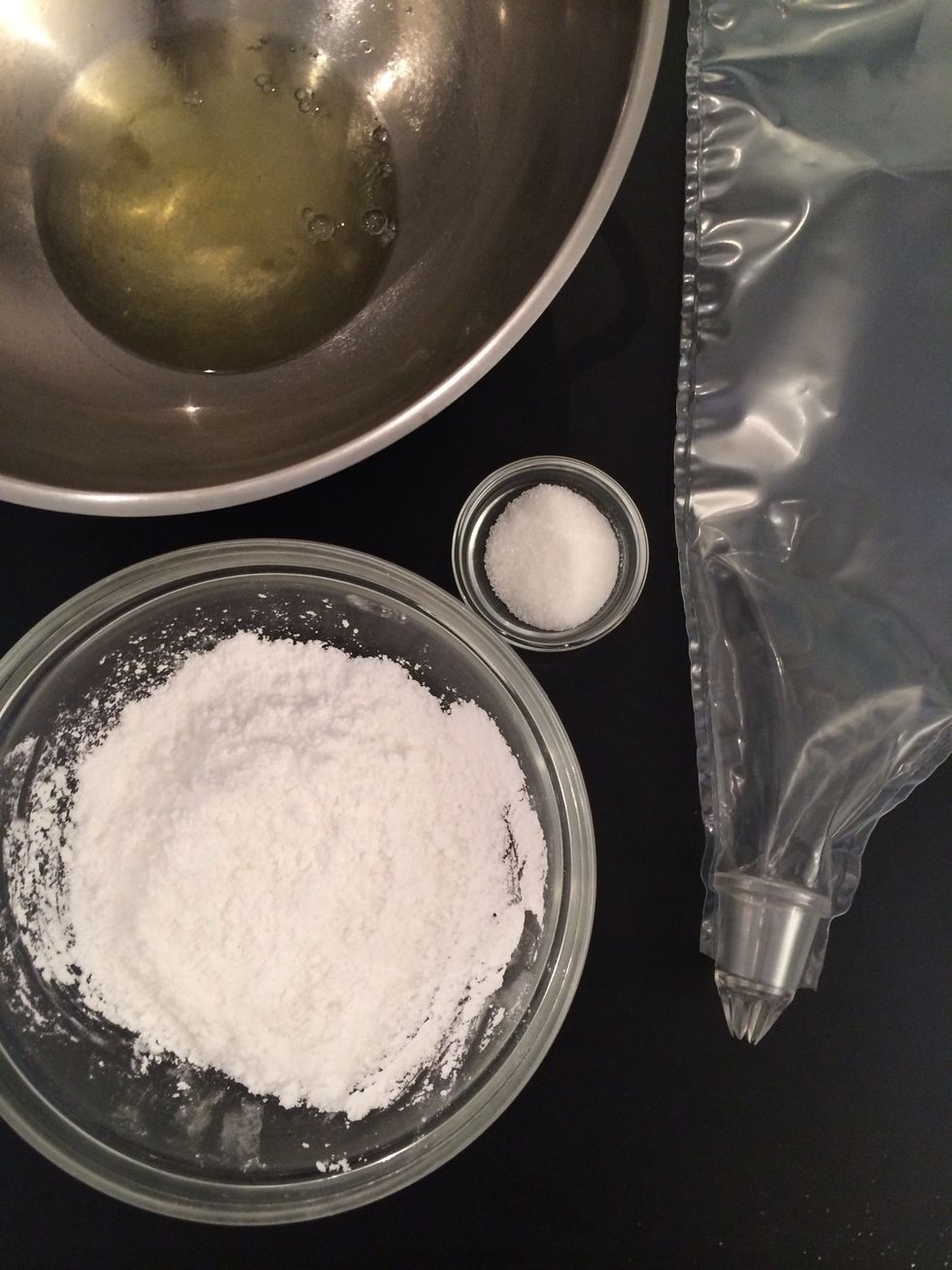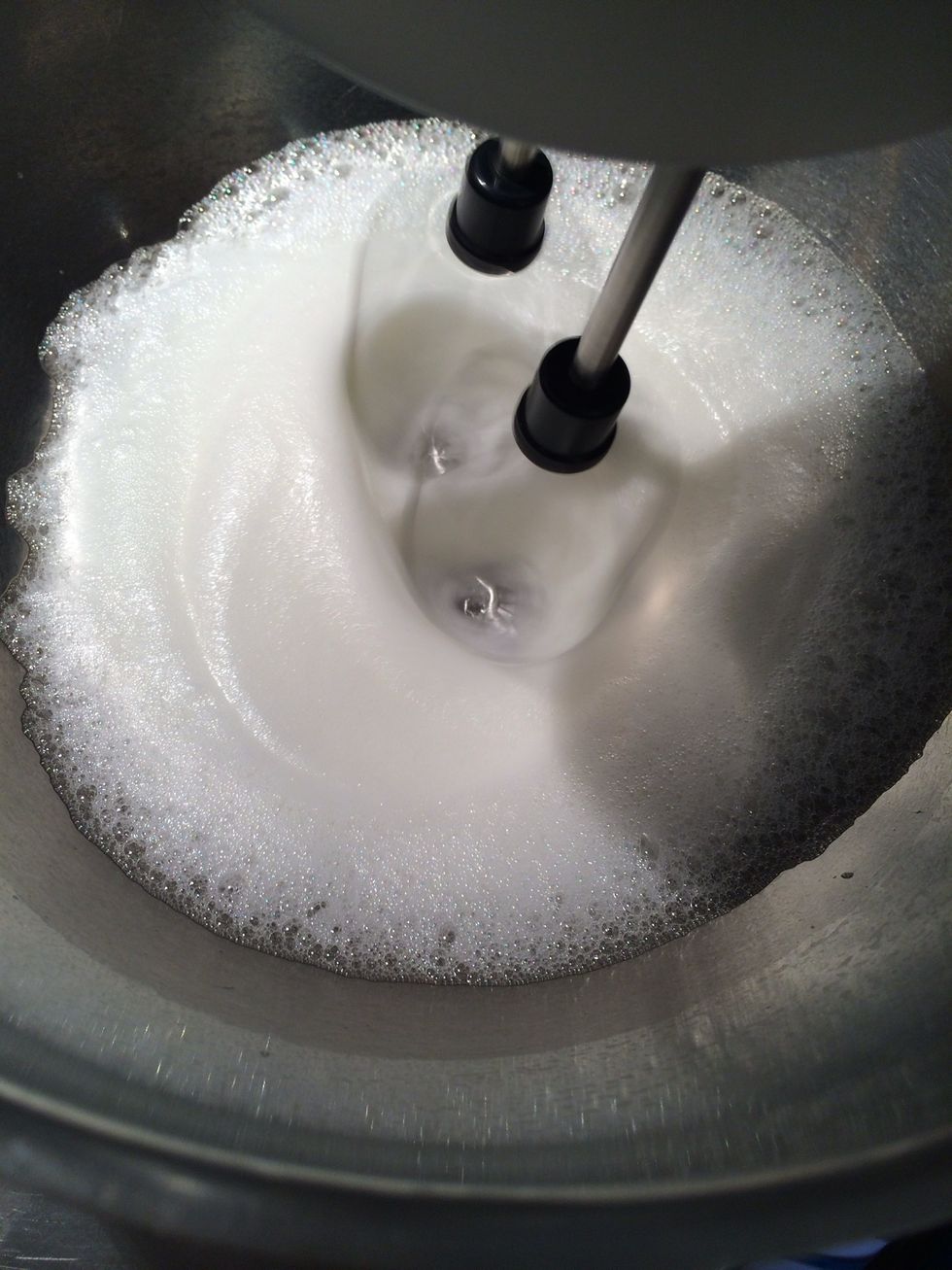 Start to beat the egg whites on medium speed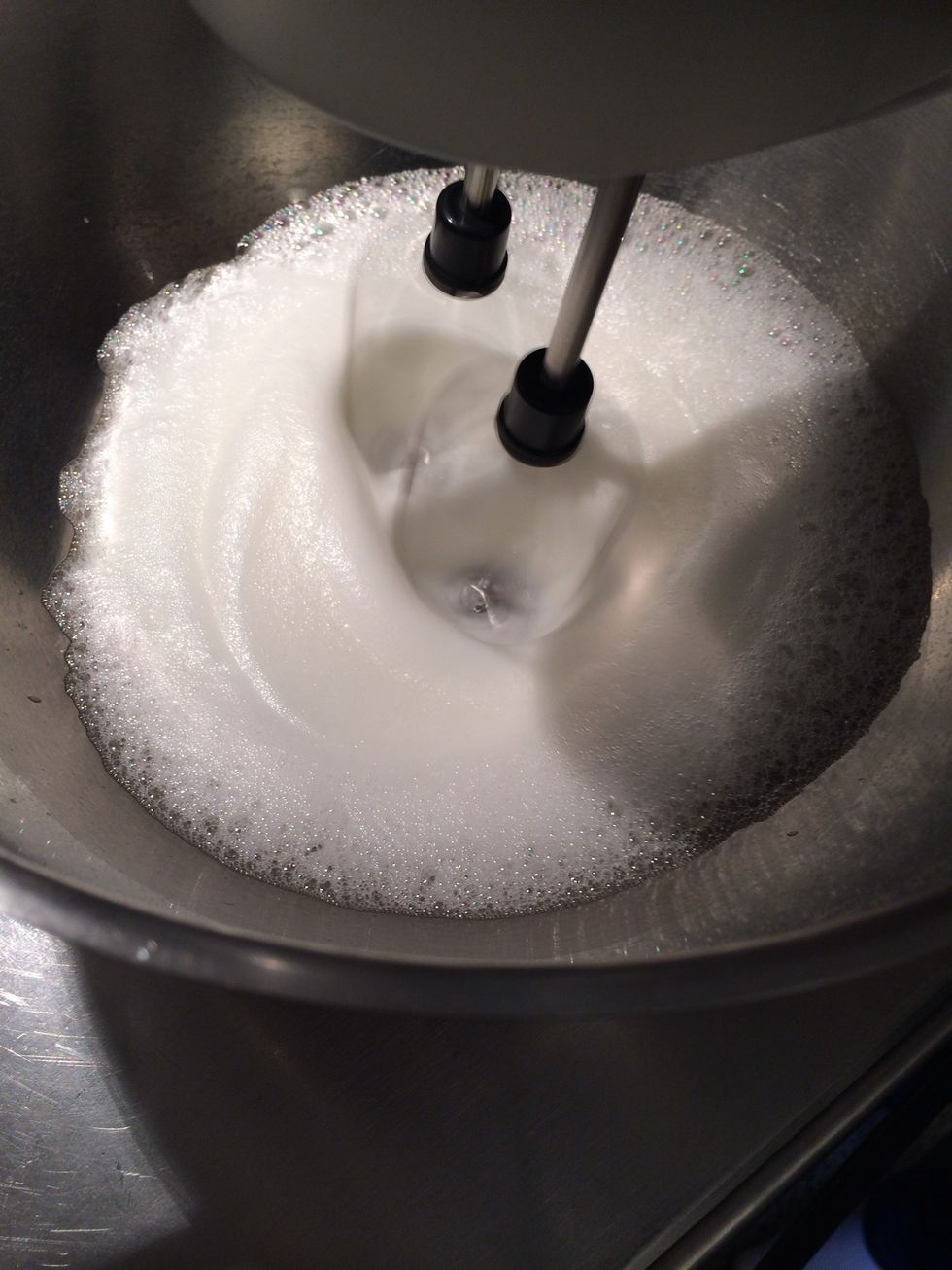 When you get soft peaks. Add the 10 g of granulated sugar. 1- 2 mins start adding the sugar mix in three times. Beat until sugar is melted and the batter is shinny and form stiff peaks.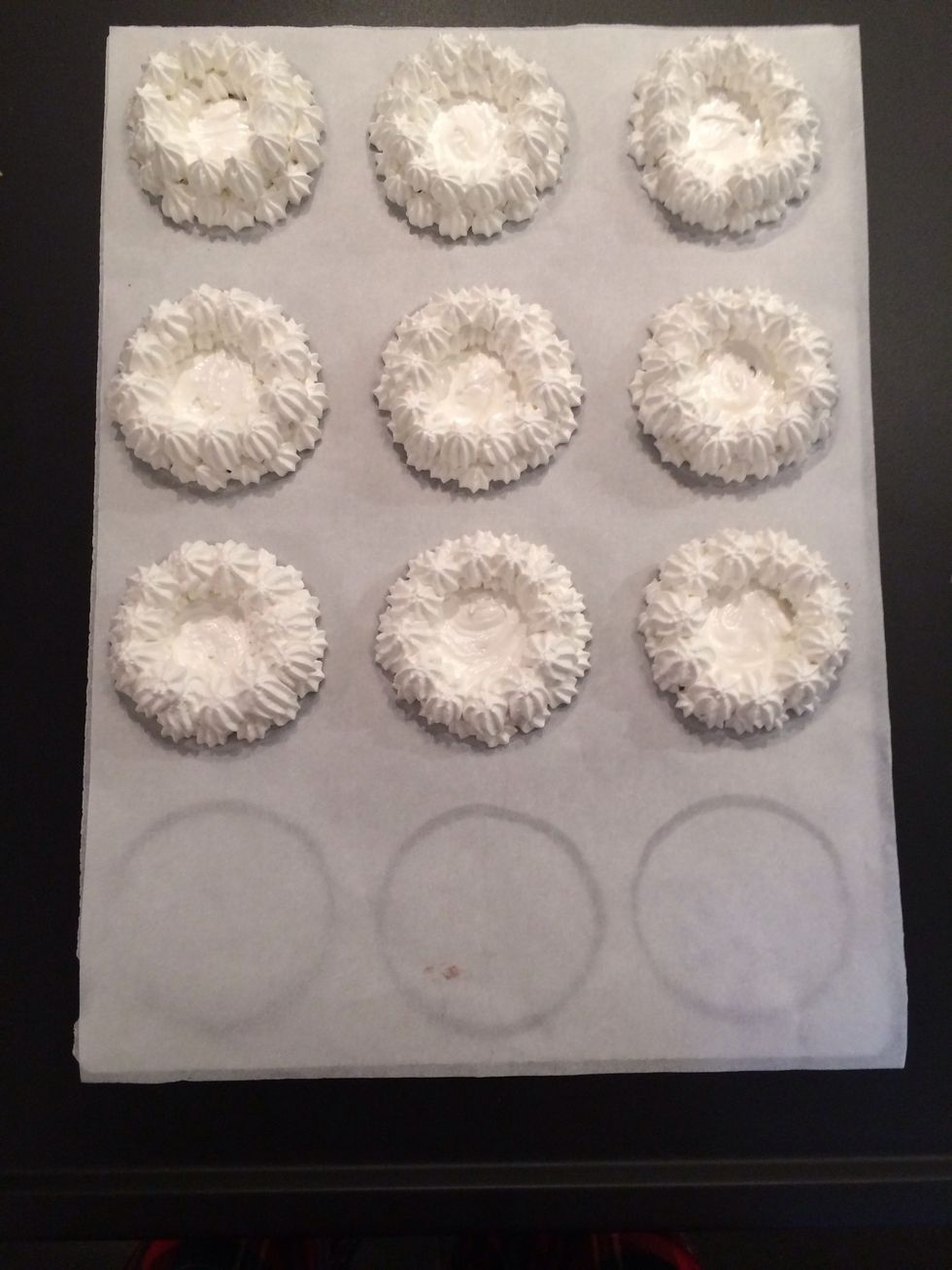 I made a template for the cups which I will pull out before baking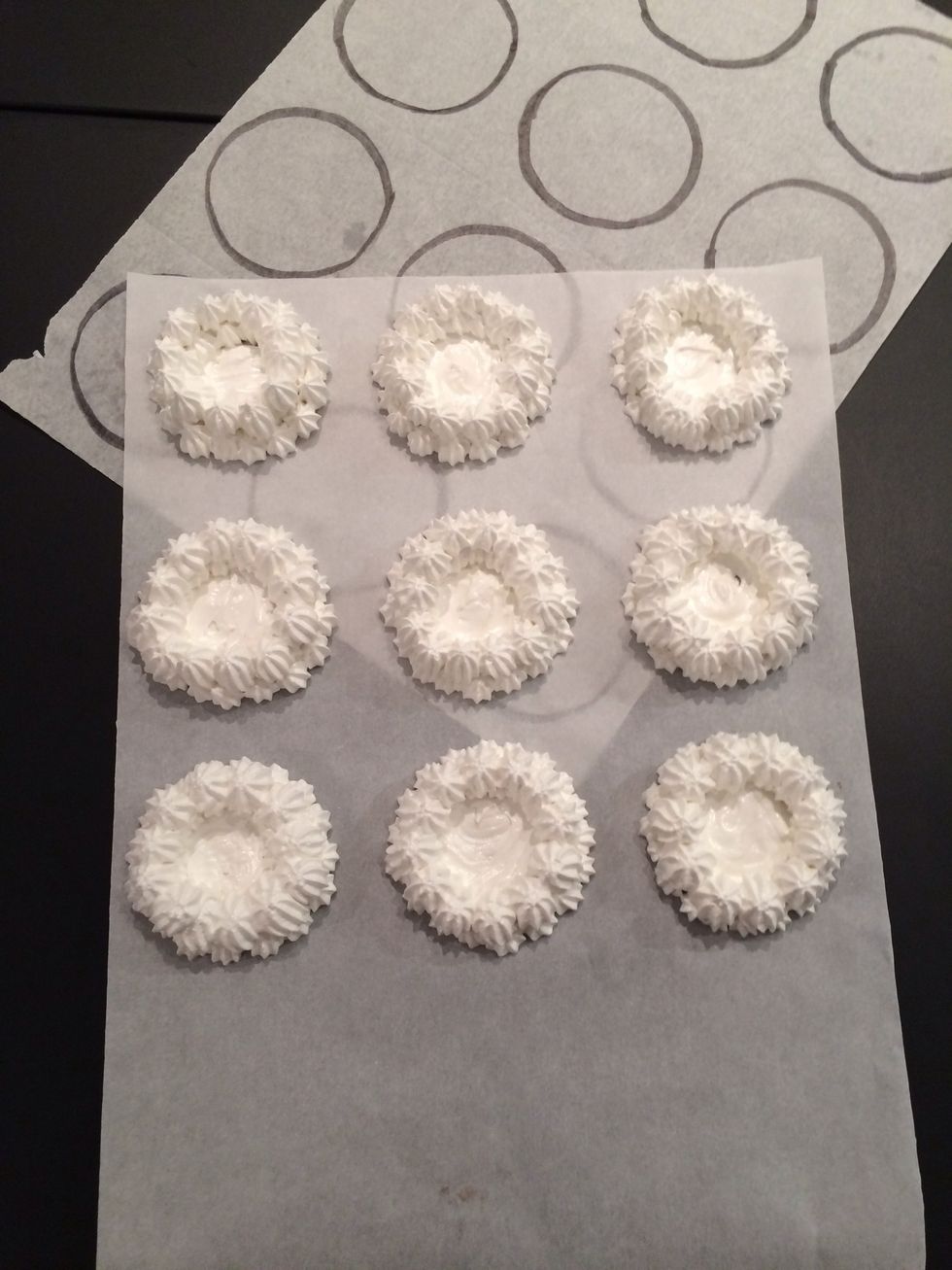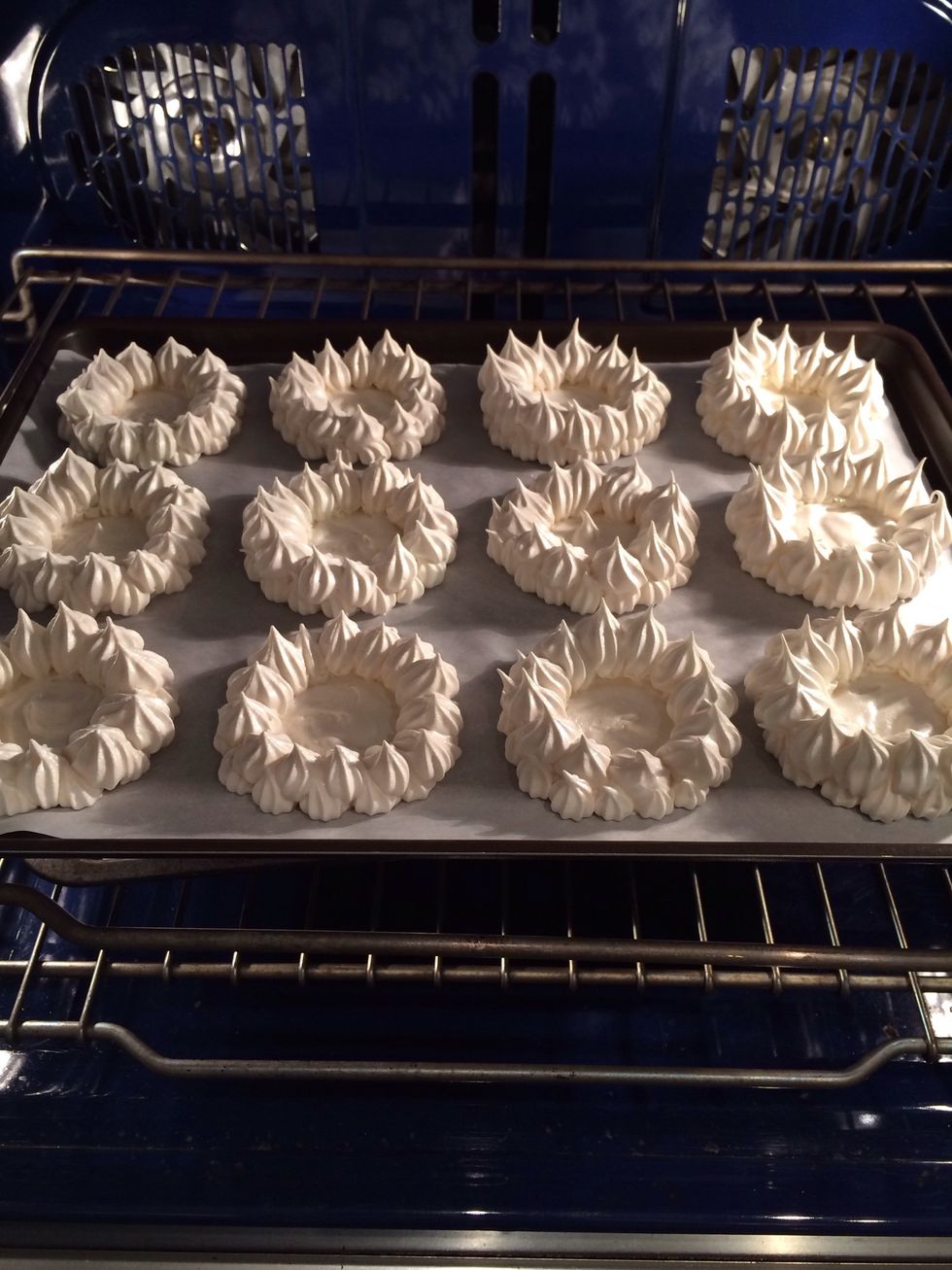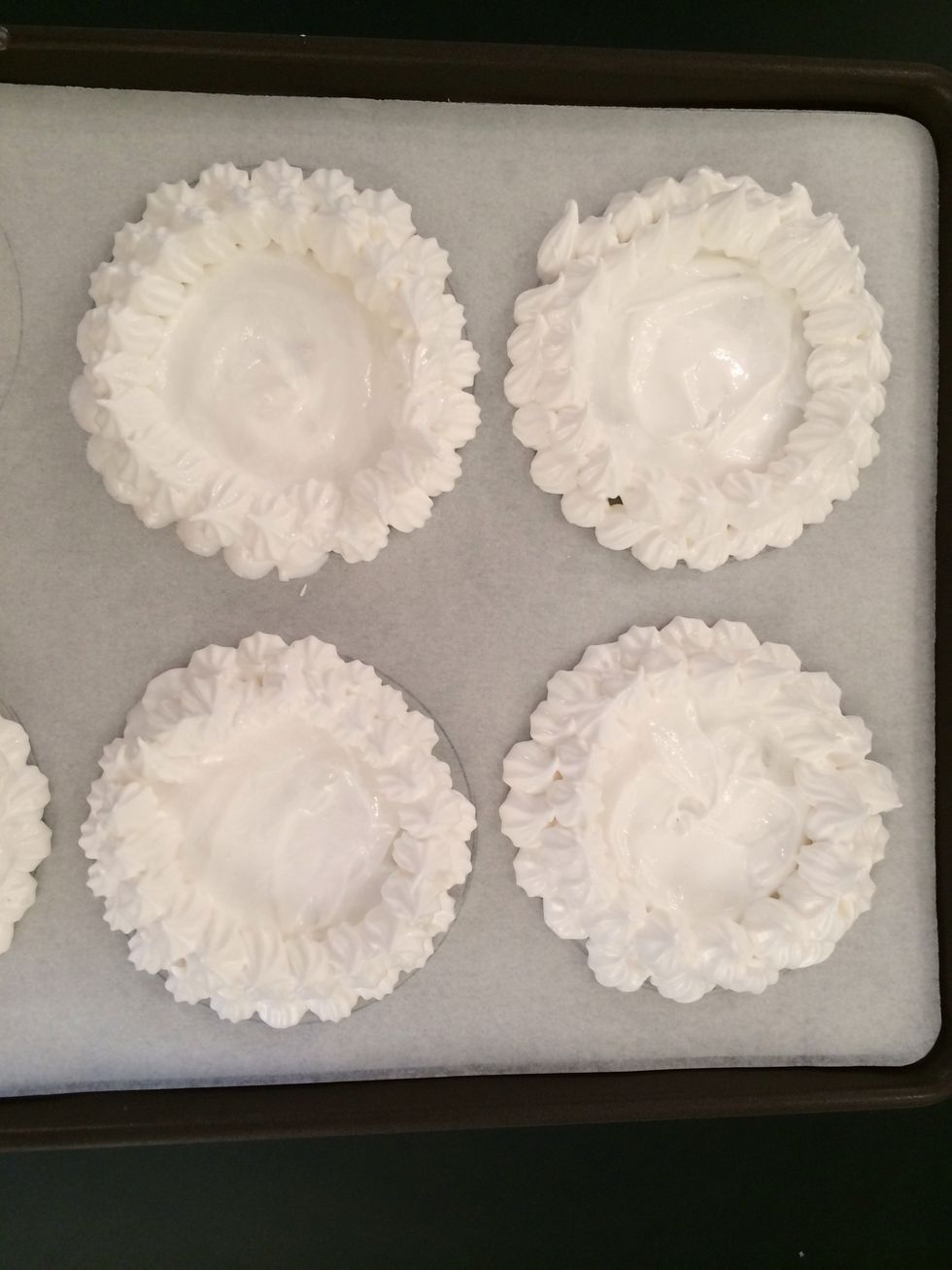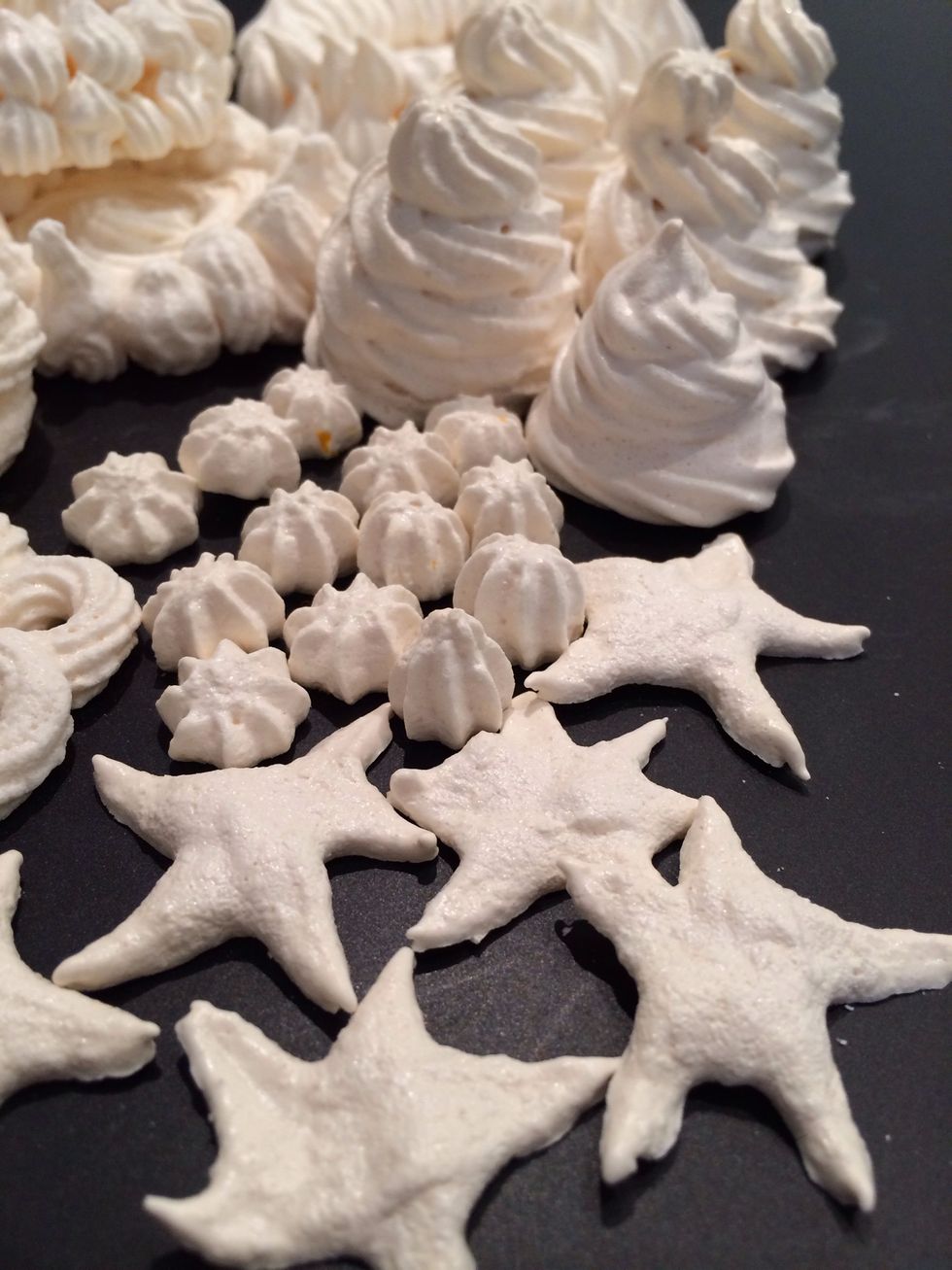 Few Christmas decoration stars and small Christmas trees, flowers and cups to fill with anything you like. These keep for at least ten days in a closed box. Don't put in the fridge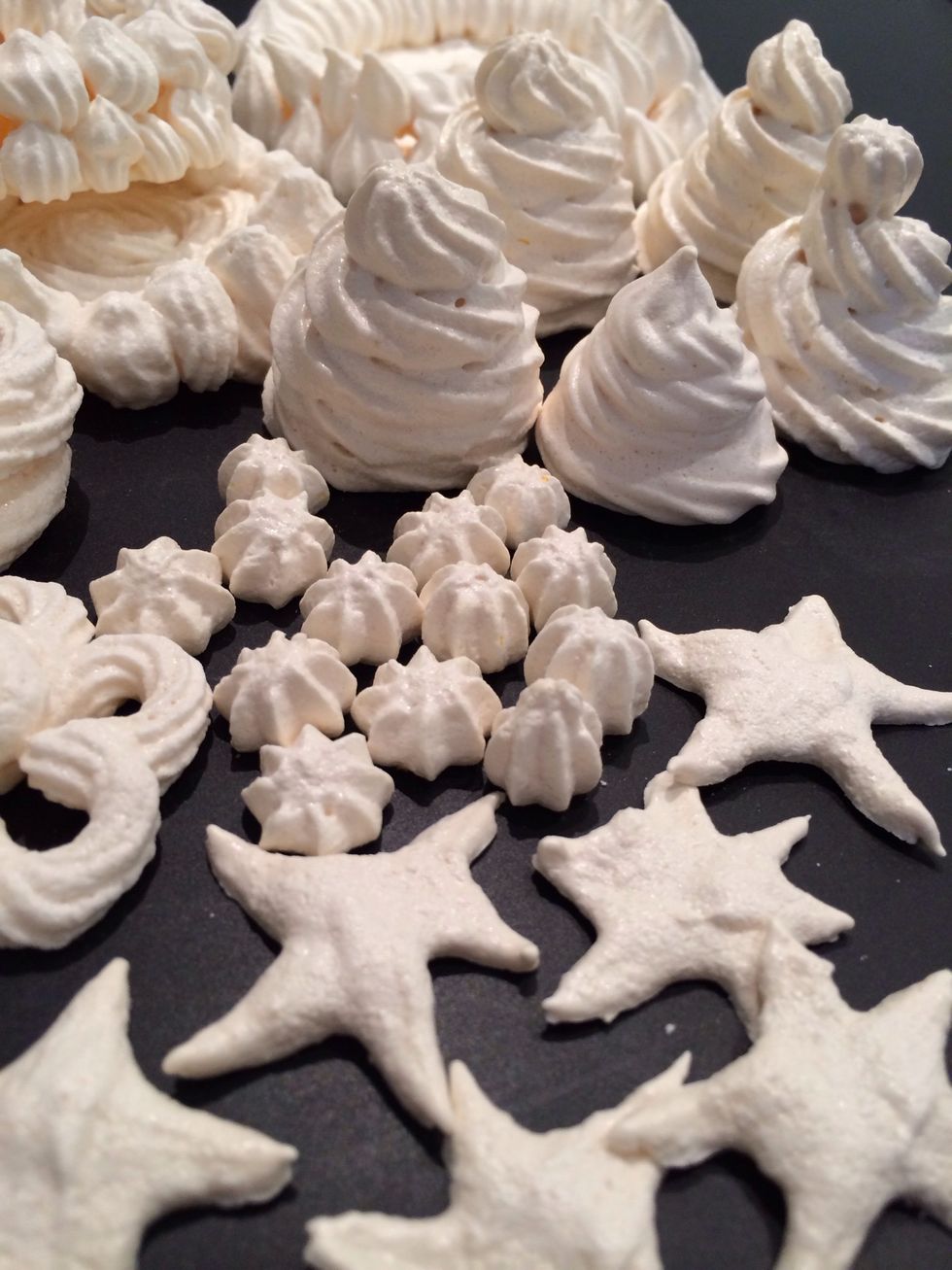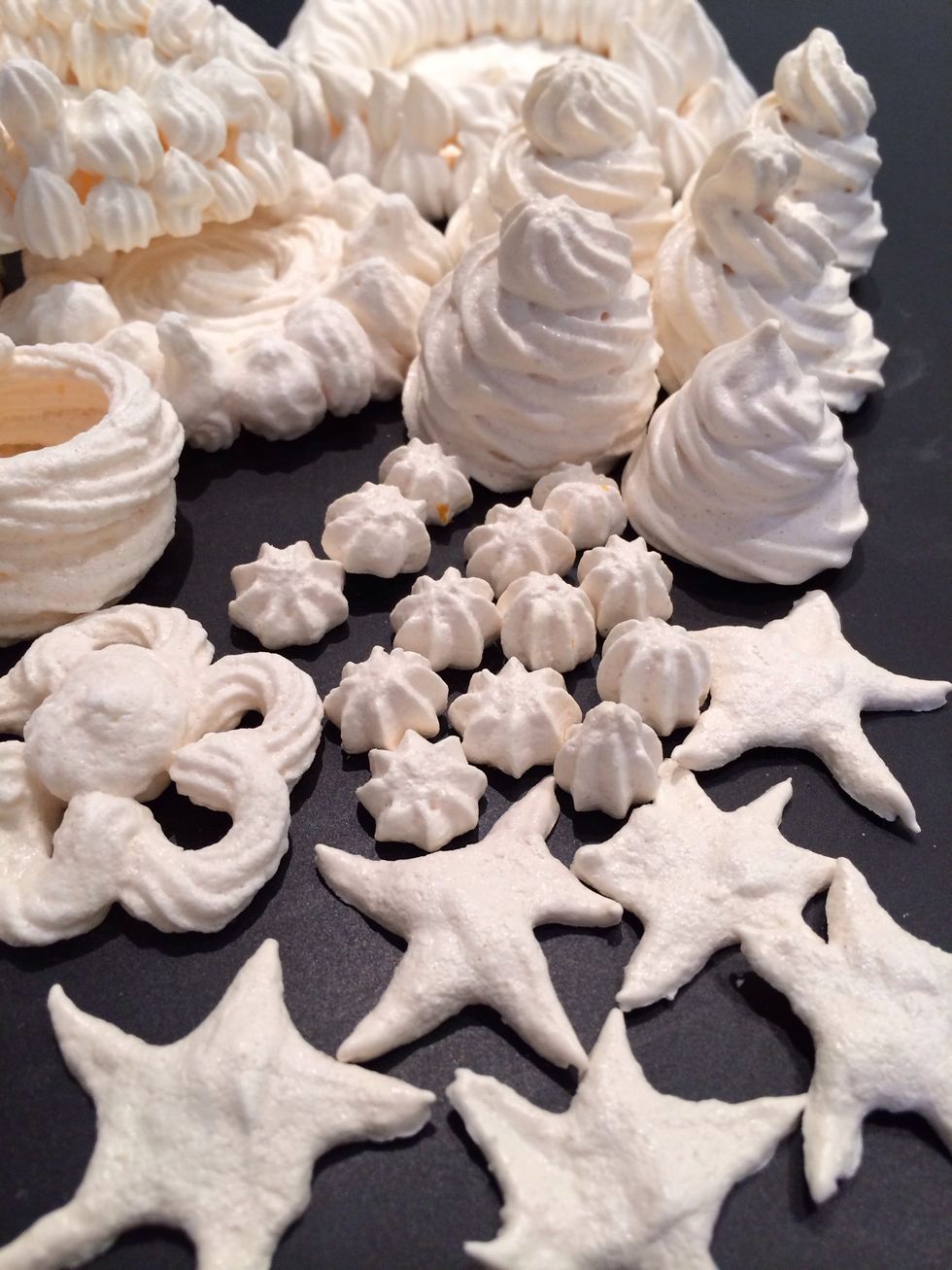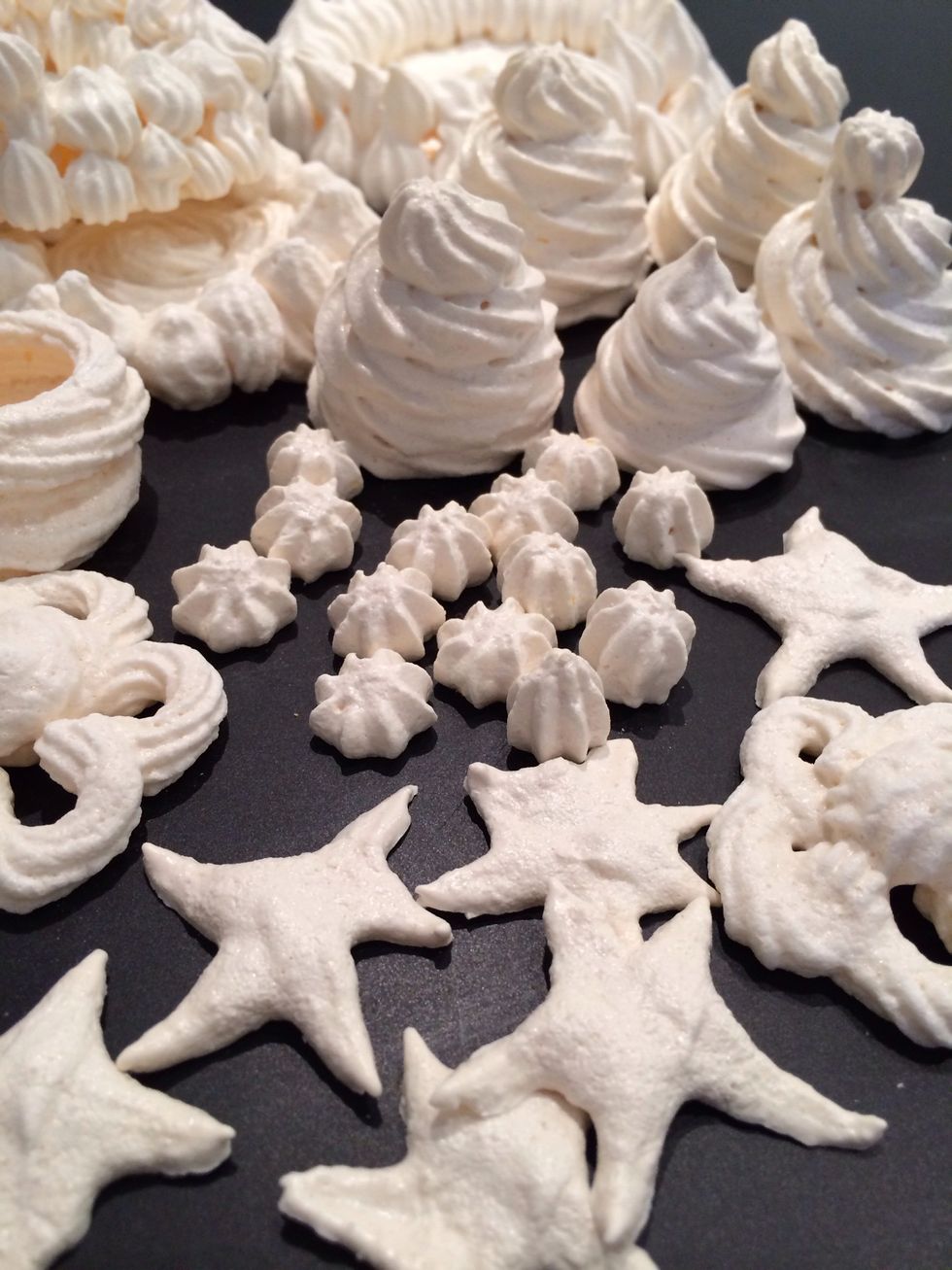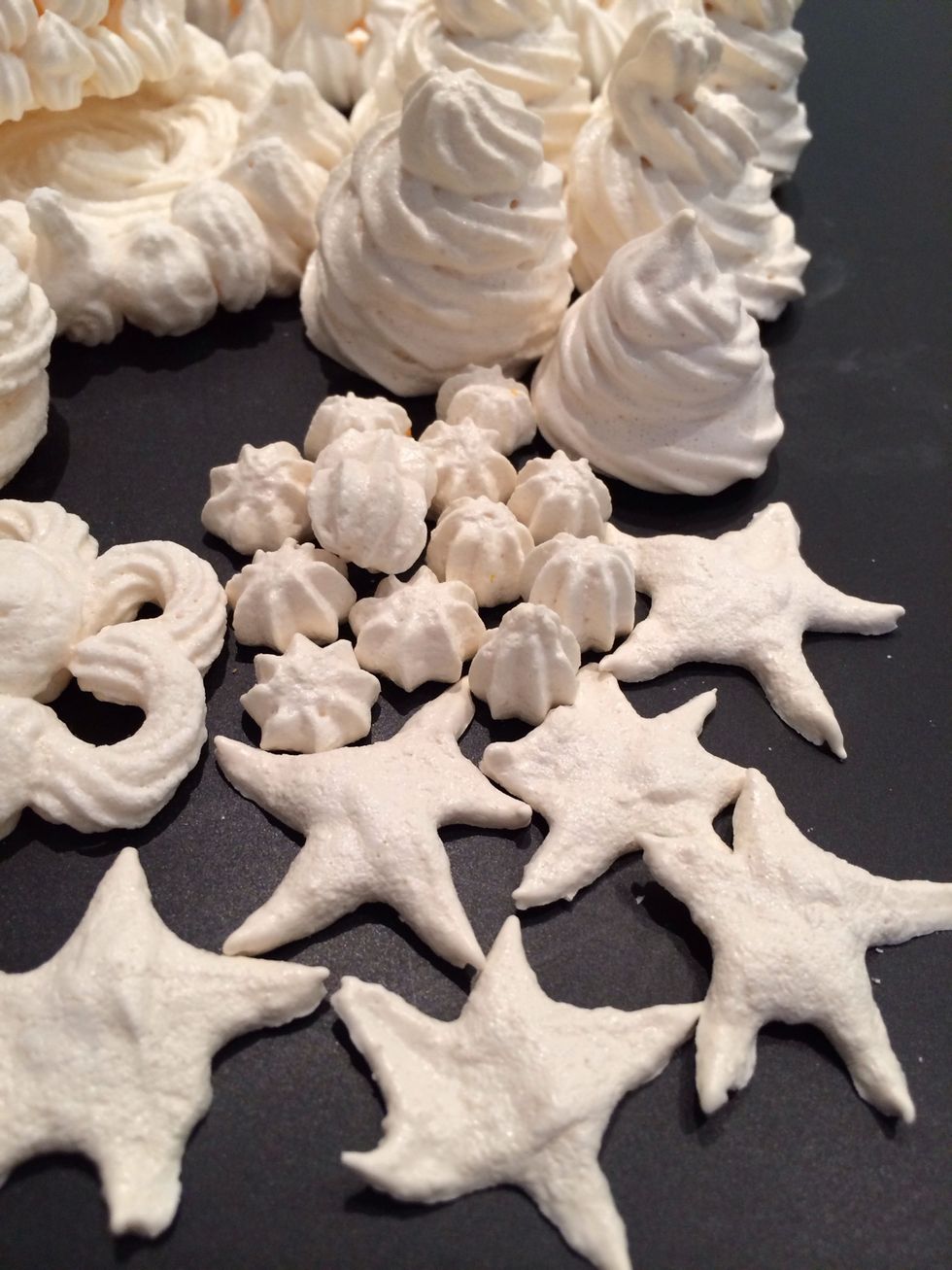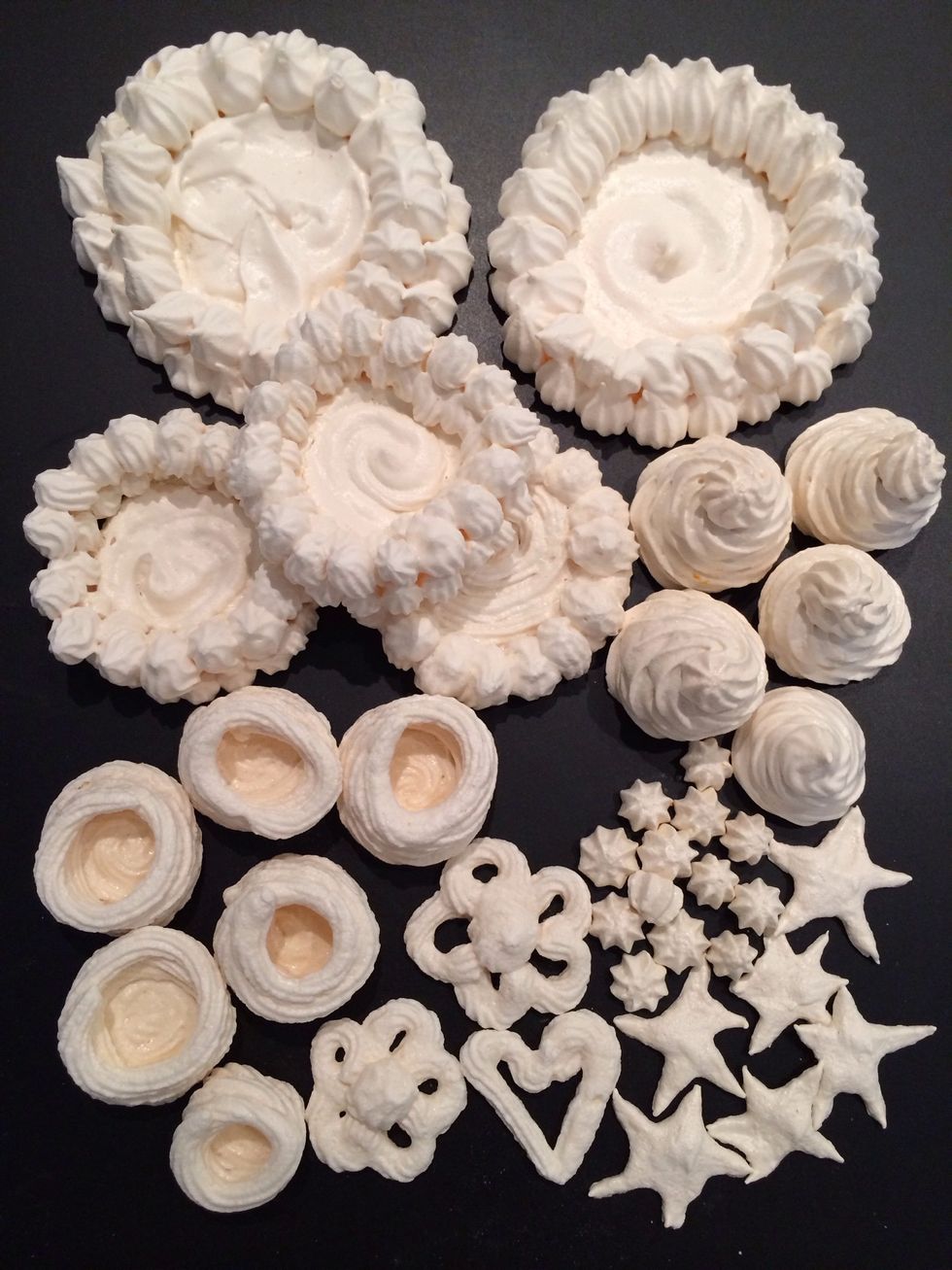 80.0g Egg whites (2large eggs)
10.0g Granulated
130.0g 65 g fine sugar ,65icing sugar