Ingredients that you will need.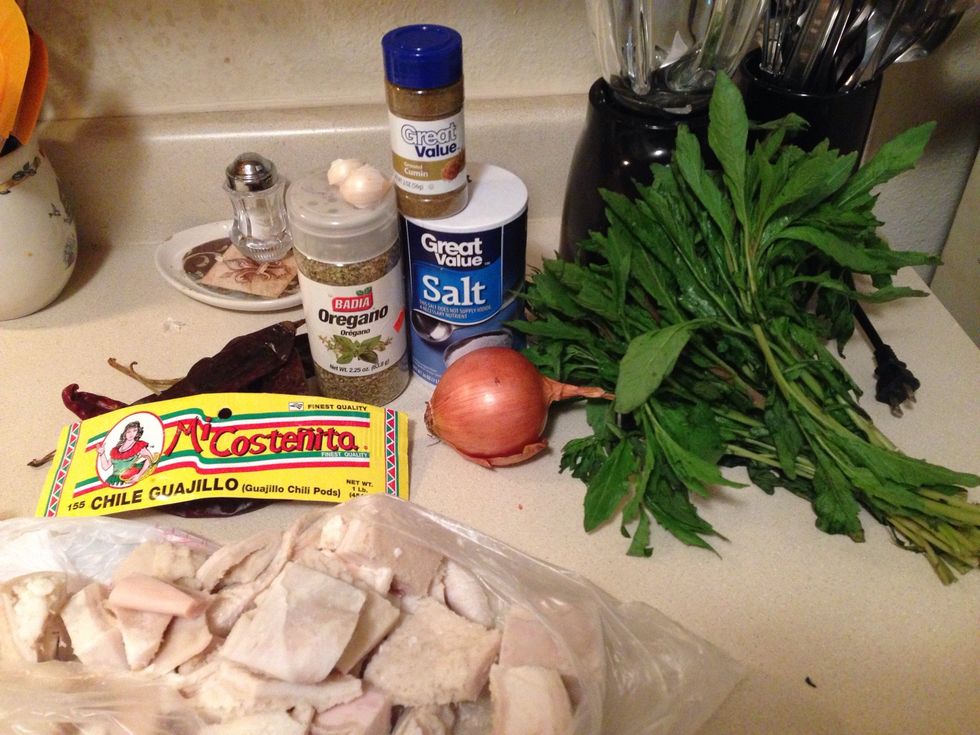 Add menudo/tripe to water & bring to boil & dump (twice) then final Rinse off menudo, bring about 8 qt. of water to boil, season with salt.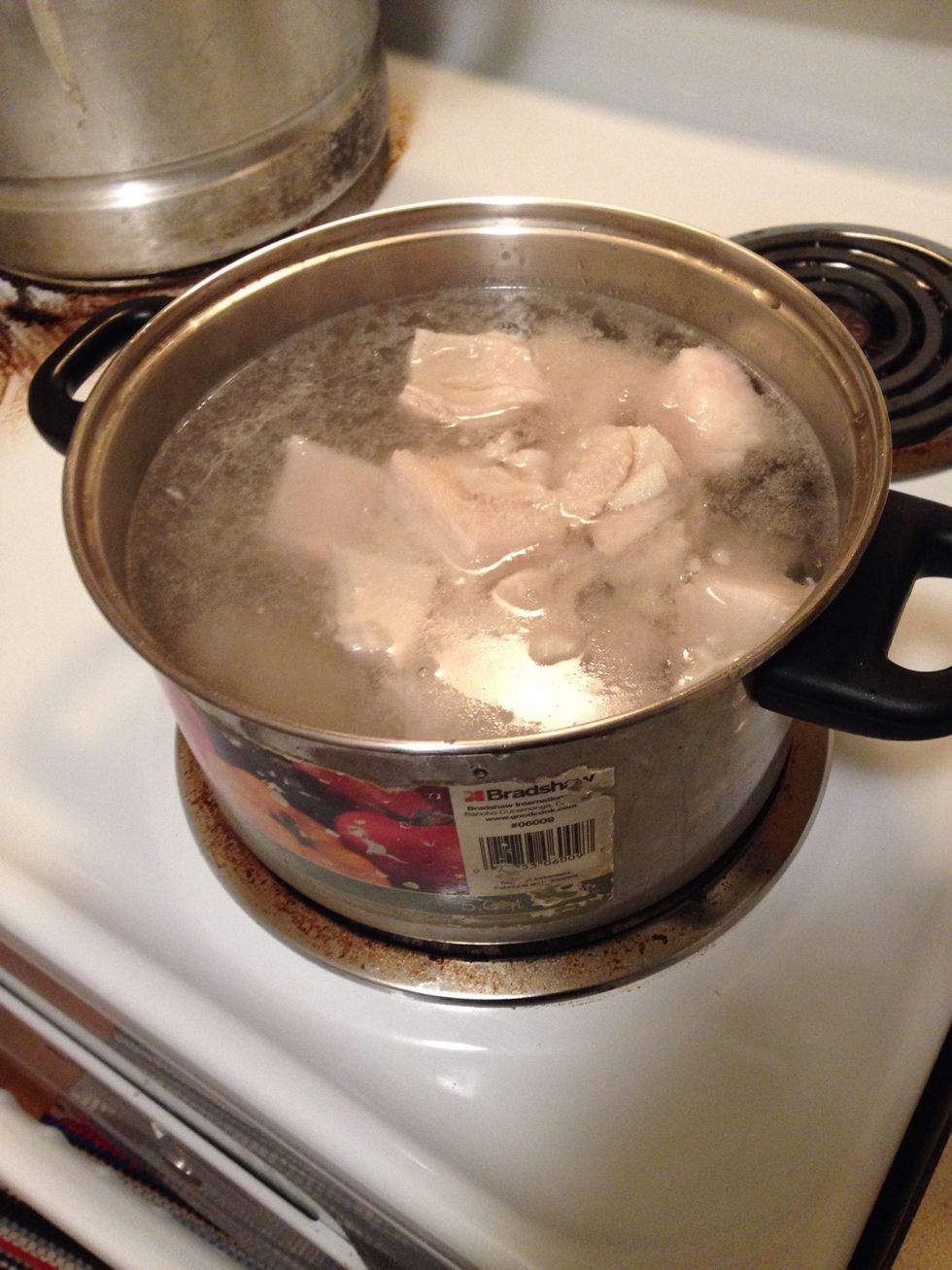 When menudo is in water & comes to boil again add 1/2 an onion & 2 garlic cloves. Going to cook until menudo is no longer tough.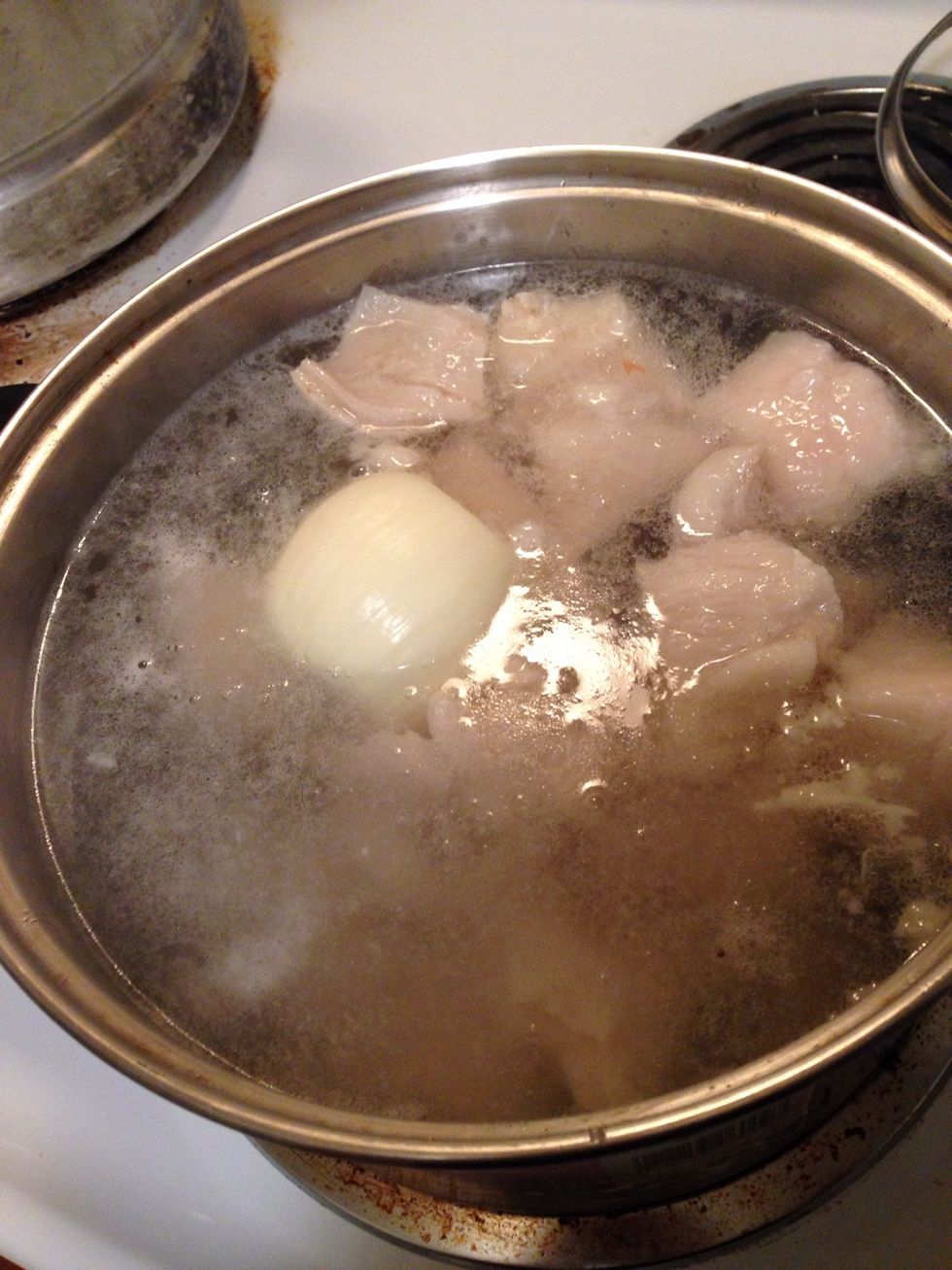 In the mean time, your going to make the Chile (not spicy). Heat your Comal & add chiles. Your going to toast slightly. Don't let burn.
Add chiles along with garlic, onion, cumin , & about a cup of water. Blend.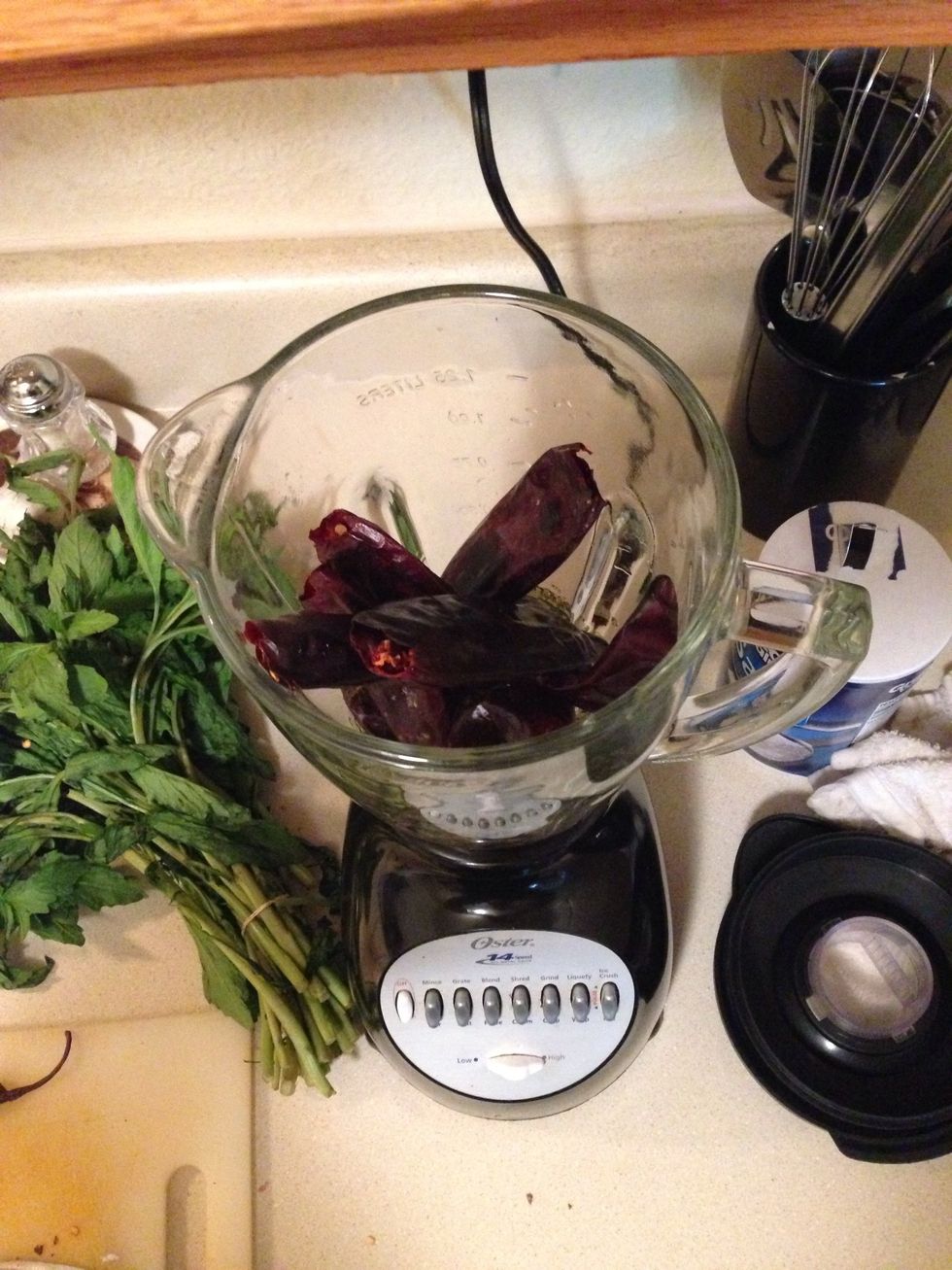 When menudo is ready at the herbs.
Press chile through with a spatula so that you get it all. Discard the dry if possible. Bring to simmer and taste for salt.
When it all done. Menudo will be soft. Let simmer for another 15 mins then serve. Add diced onion and oregano for your taste. Enjoy.
3.0lb Menudo without fat
1.0 Whole onion
1.0bnch Fresh epazote or bag of dry
4.0 Garlic cloves
Salt to taste
Oregano to taste
Cumin to taste
8.0 Chile guajillo
1.0bnch Chopped cilantro
1.0 Diced onion
Julia ? Camacho☕
Love to cook ~ I will try just about anything! I love to show and share all of my recipes that I know and learn. Enjoy! Send request, too!!