karashi mentaiko Japanese mayonnaise heavy cream soy sauce Sanuki Udon onion unsalted butter pre-sliced squid sake Sea salt ground black pepper 10 shiso leaves (perilla) Kizami nori Shichimi togarashi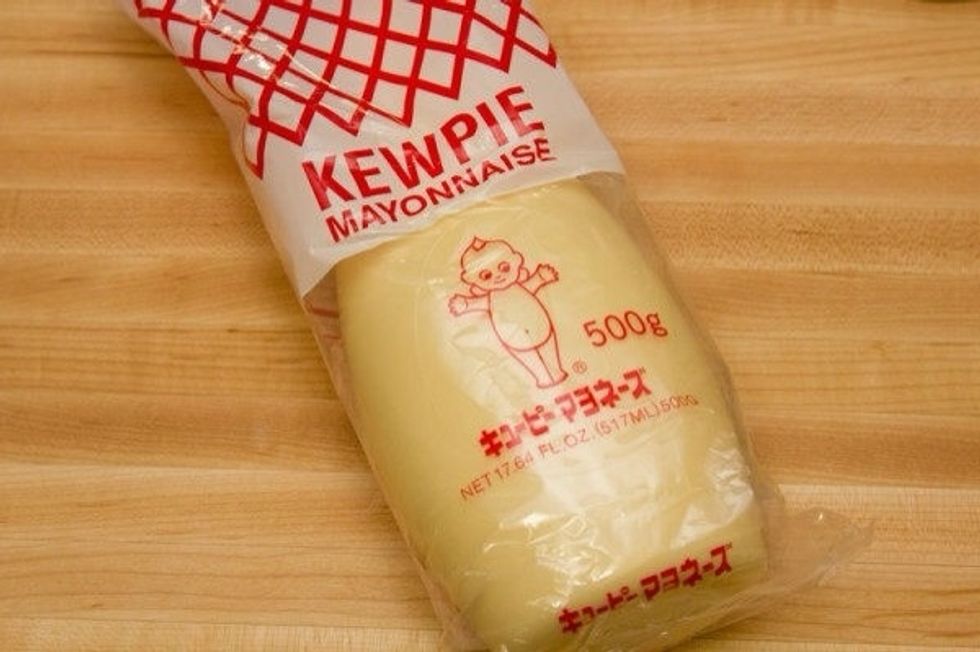 Japanese kewpie mayonnaise.

Make a slit through each sac membrane of the mentaiko lengthwise and scrape out the spicy roe with knife (or spoon). Discard the sac membrane.

In a large bowl combine mentaiko and Japanese mayonnaise.

Add heavy cream and soy sauce.
Start boiling water to cook udon. Once water boils, cook udon according to the package. Frozen udon is pre-cooked so you just need to make sure udon is loose and hot. Drain well.

While you wait for udon to cook, finely dice the onion.

Melt the butter in a frying pan and add the onion.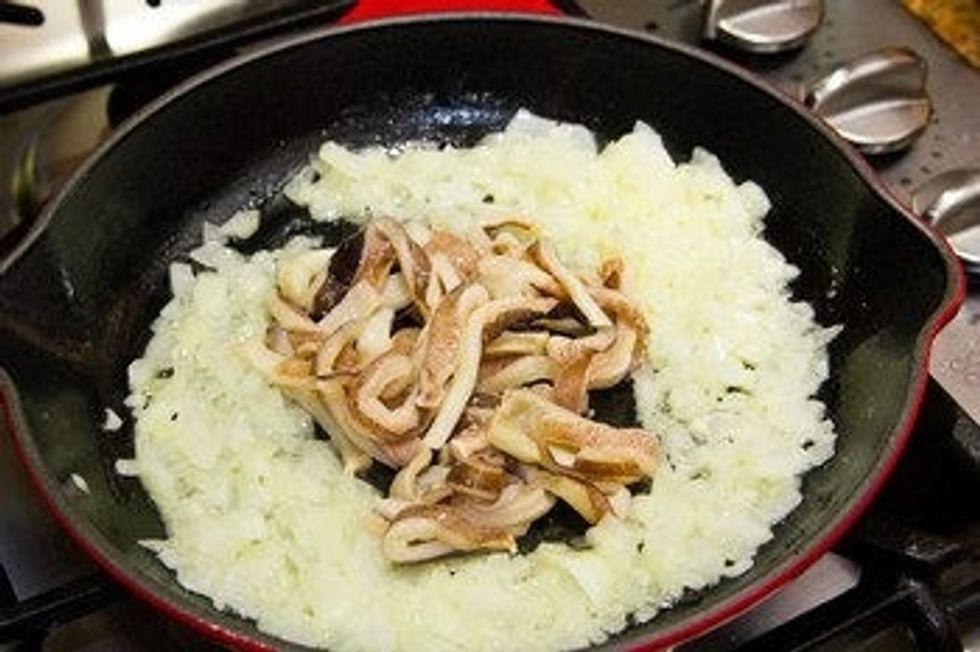 When the onion is soft, add the squid and cook until it changes color.

Add the sake and sauté until alcohol is evaporated

Add the onion and squid mixture into the mentaiko sauce. Mix well.

Add cooked udon and toss well until the udon is evenly coated with the sauce. Adjust the taste with salt and freshly ground black pepper.

Julienne shiso leaves and garnish the pasta with nori and shiso leaves. Sprinkle shichimi togarashi if you like it to be spicy.
The creator of this guide has not included ingredients