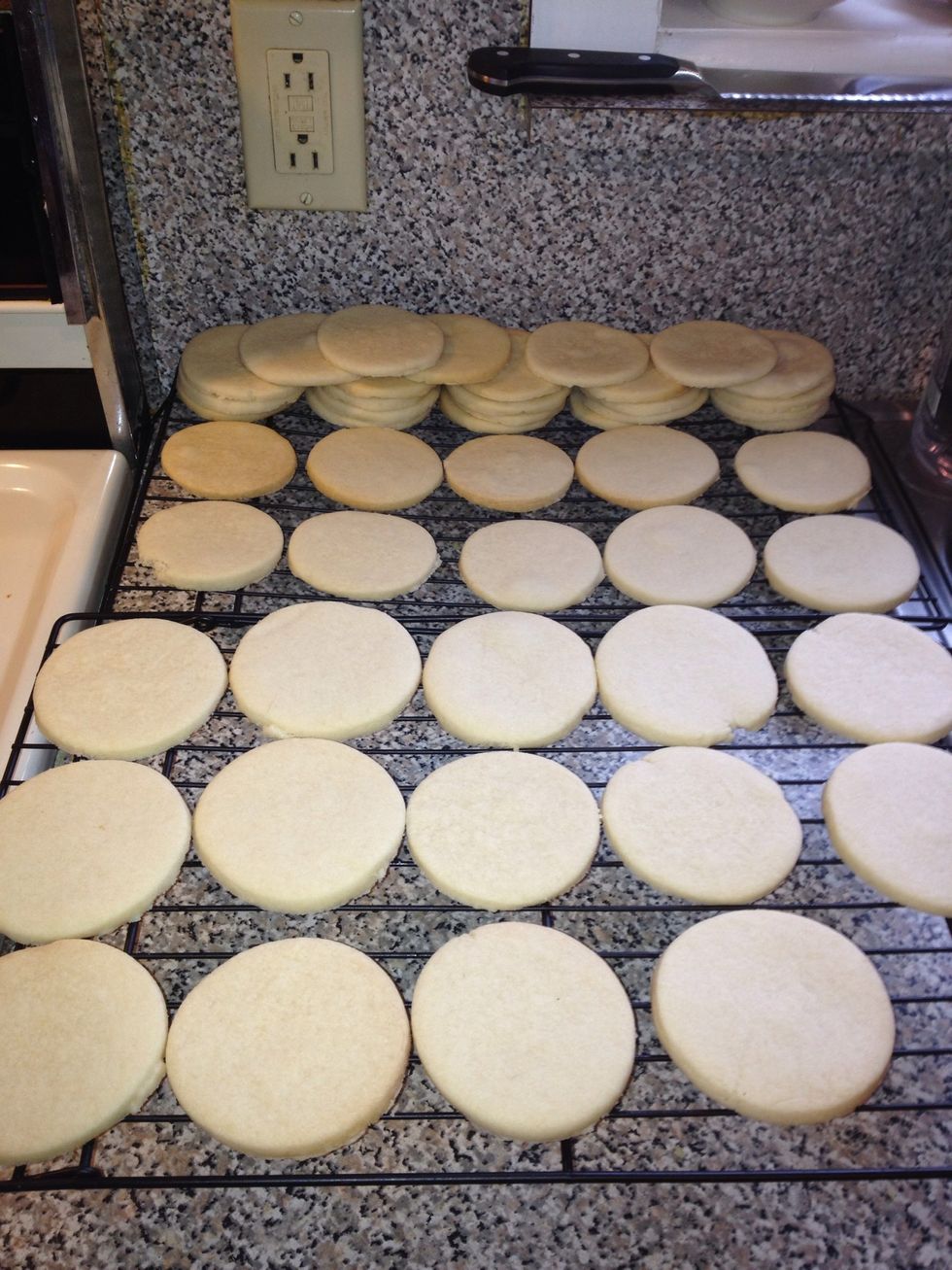 Make cookies..first mix softened butter with one cup of sugar. Next slowly add flour..you might need extra flour-consistency shouldn't be sticky. Cut cookies 1/4 inch thick. Bake at 325 for 20 mins.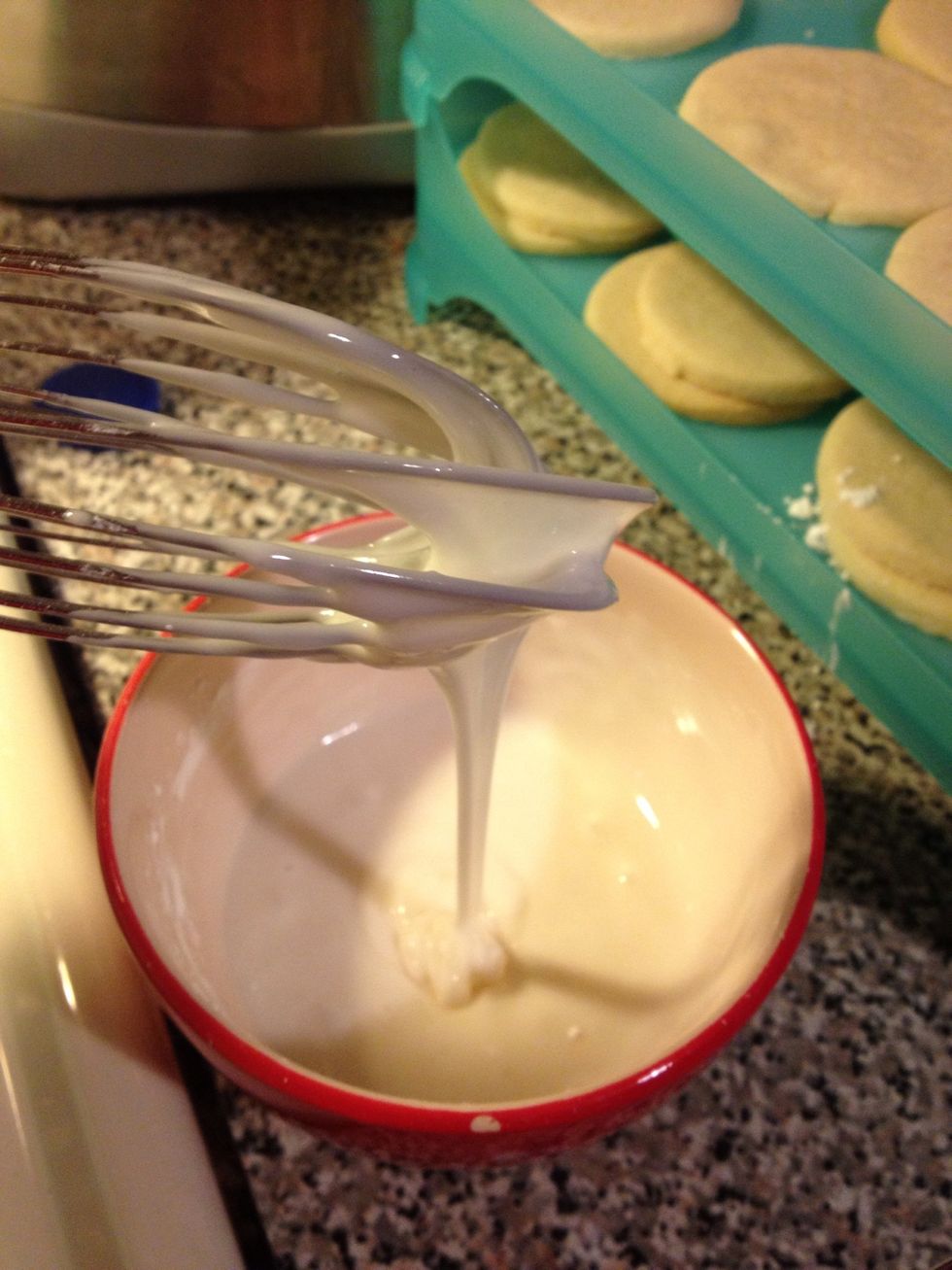 Mix confectioners sugar, 1/2 cap of vanilla(optional) and milk. You want a thick consistency.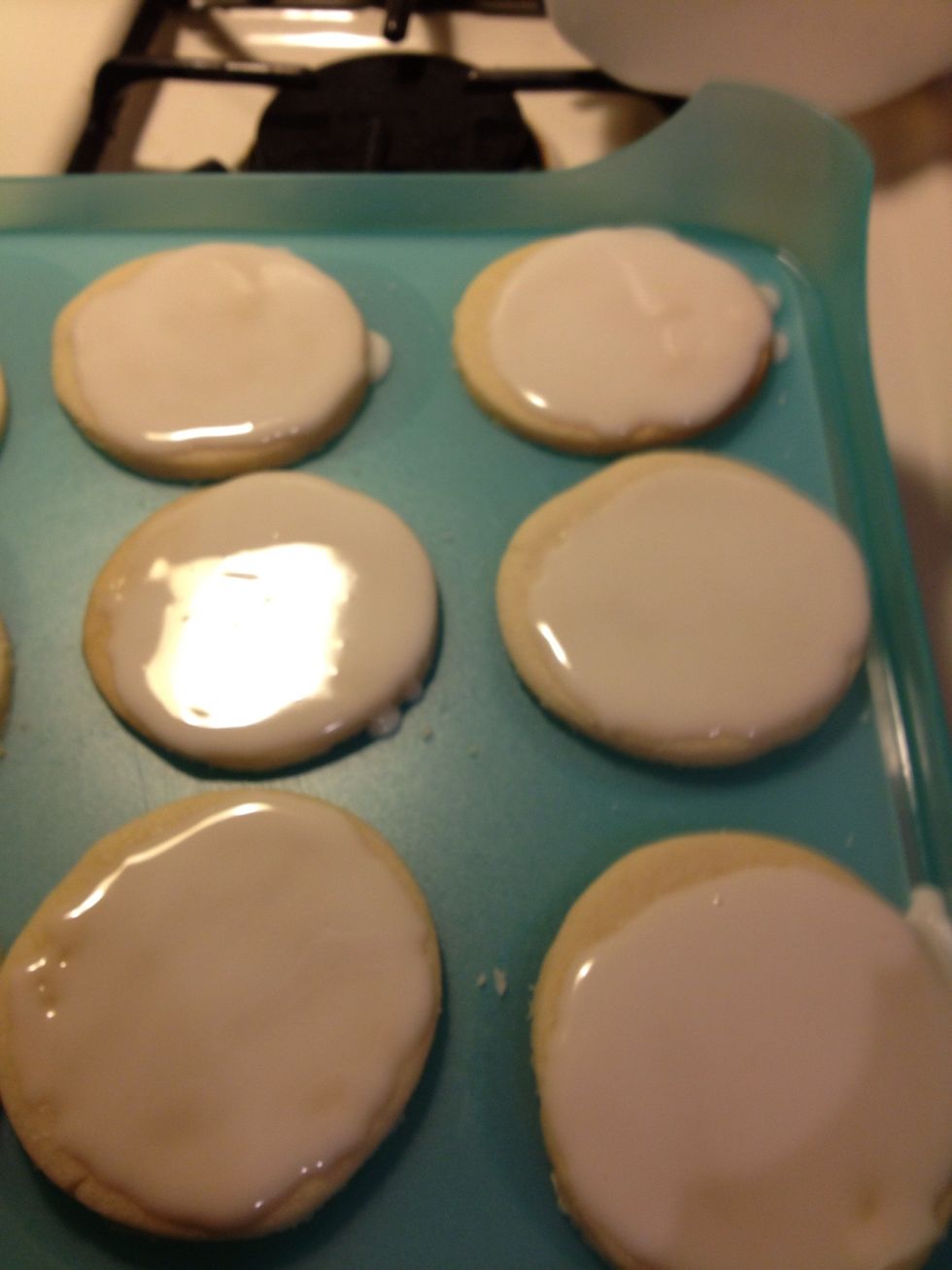 Ice cookies-12 at a time.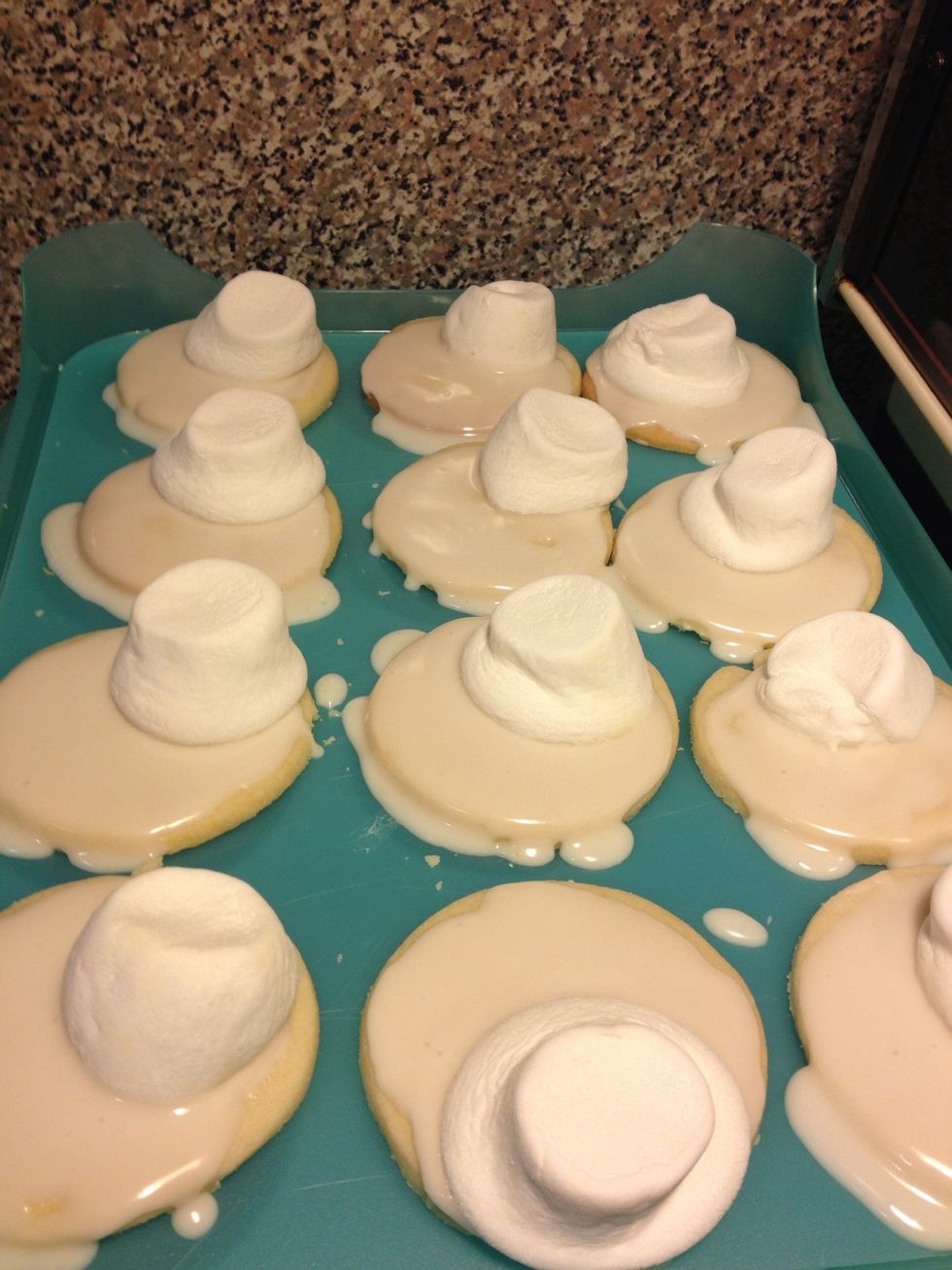 Place marshmallows on wax paper sprayed lightly with Pam. Microwave marshmallows 4 at a time for about 10secs. Carefully remove and place on cookie..flatten slightly for melting look.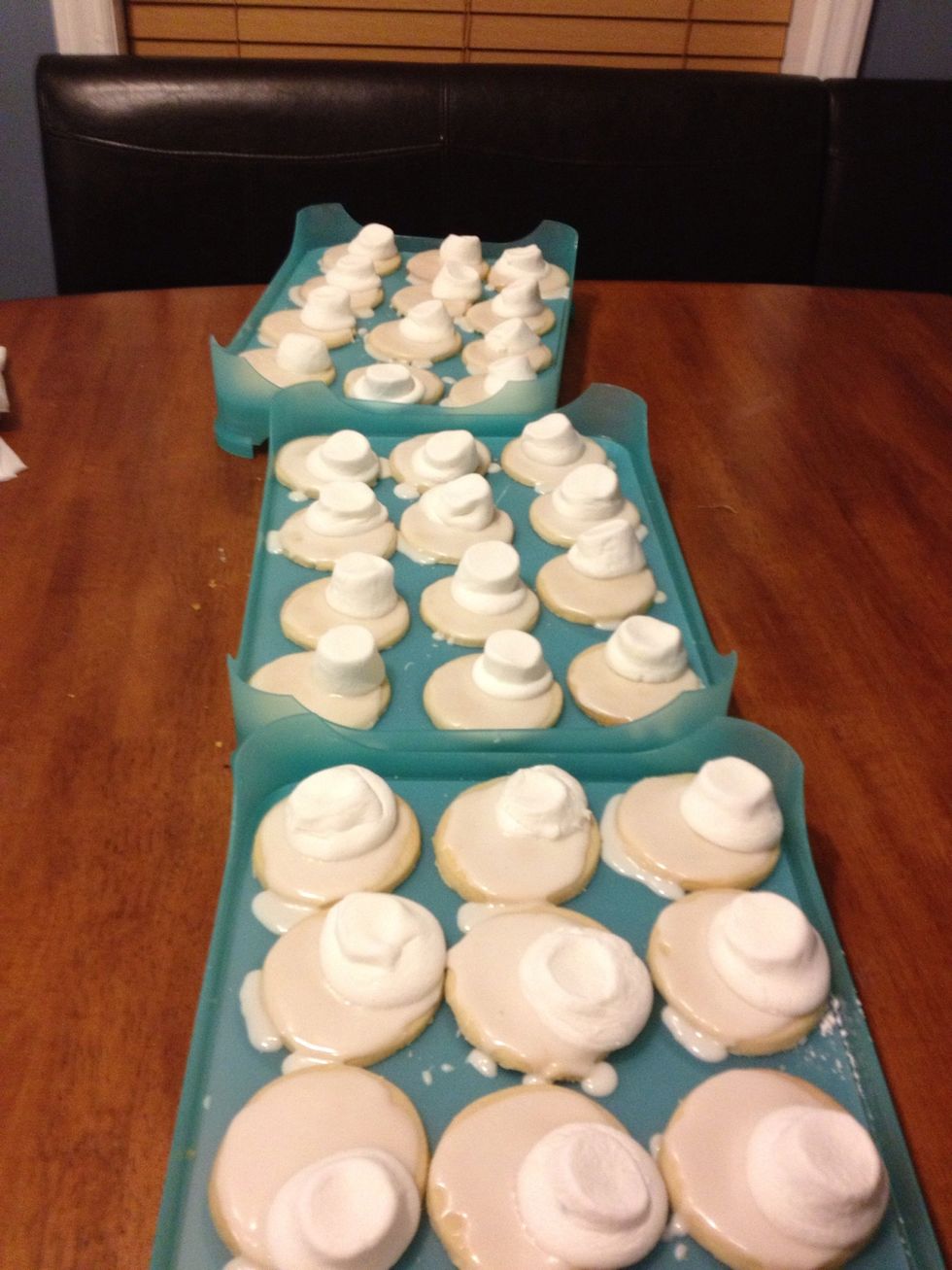 36 cookies w/marshmallows!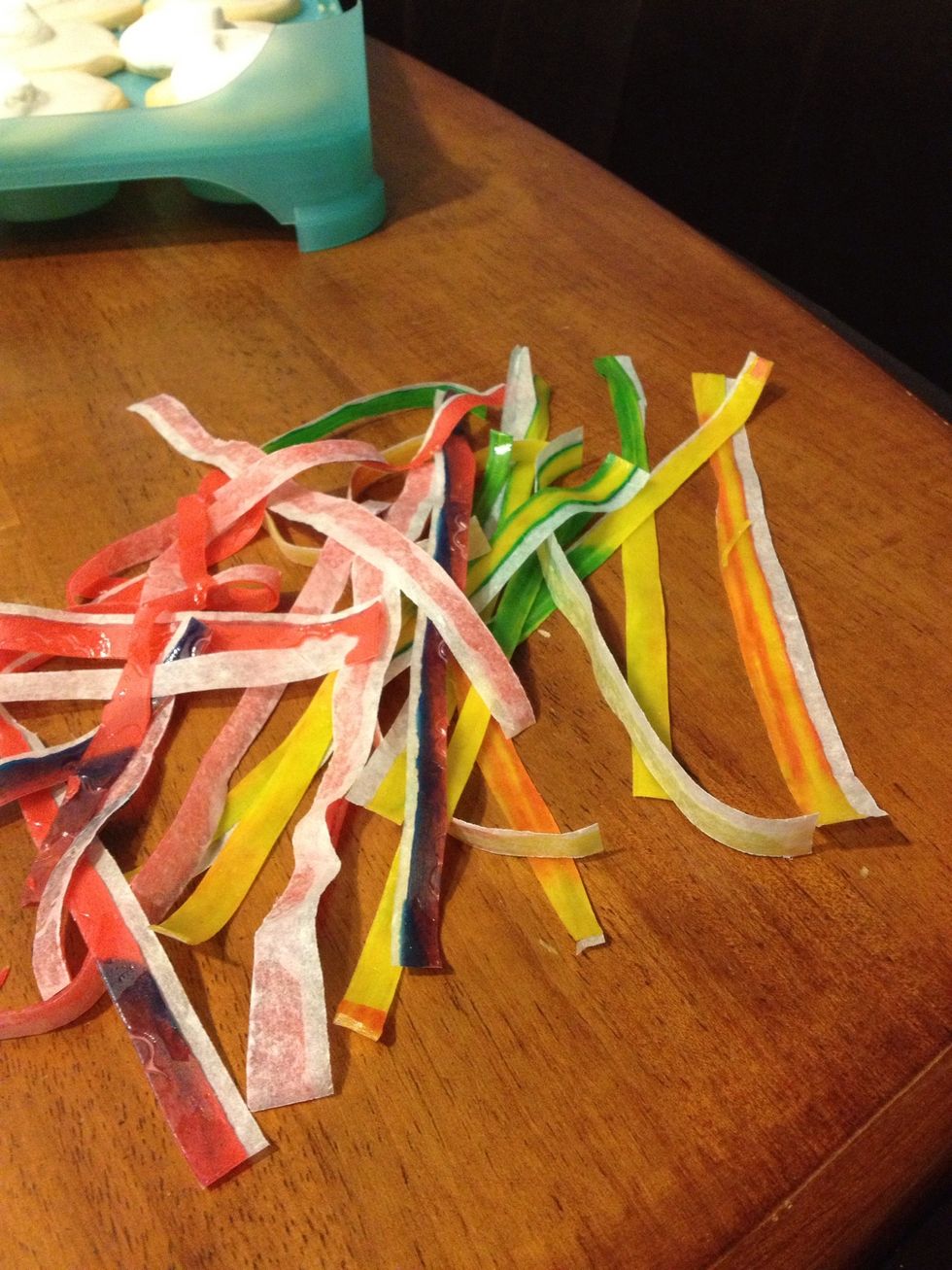 Cut fruit roll ups into strips...I cut them into 6in strips and then into thirds from there. They will be used for a scarf!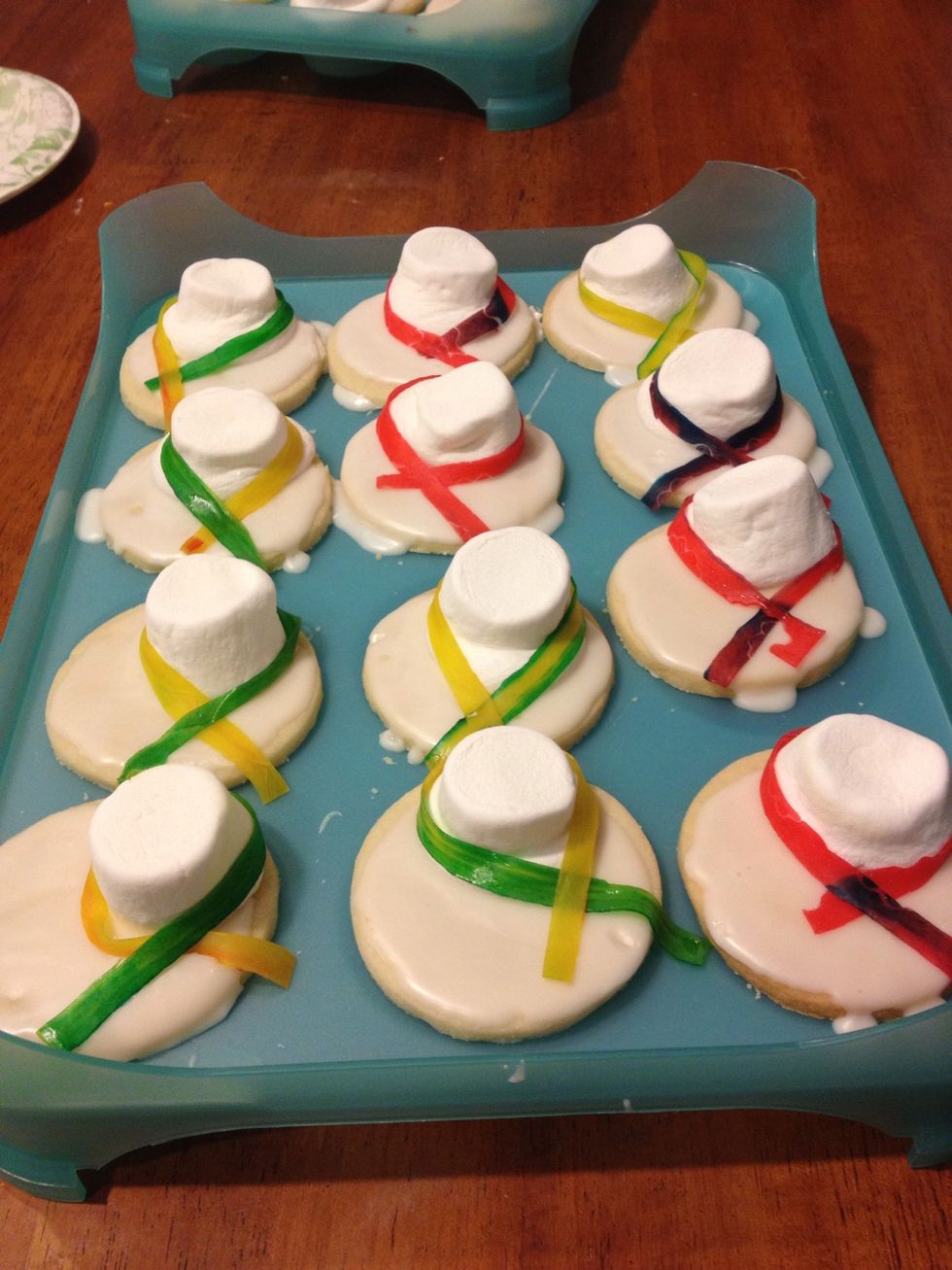 Snowmen with scarfs⛄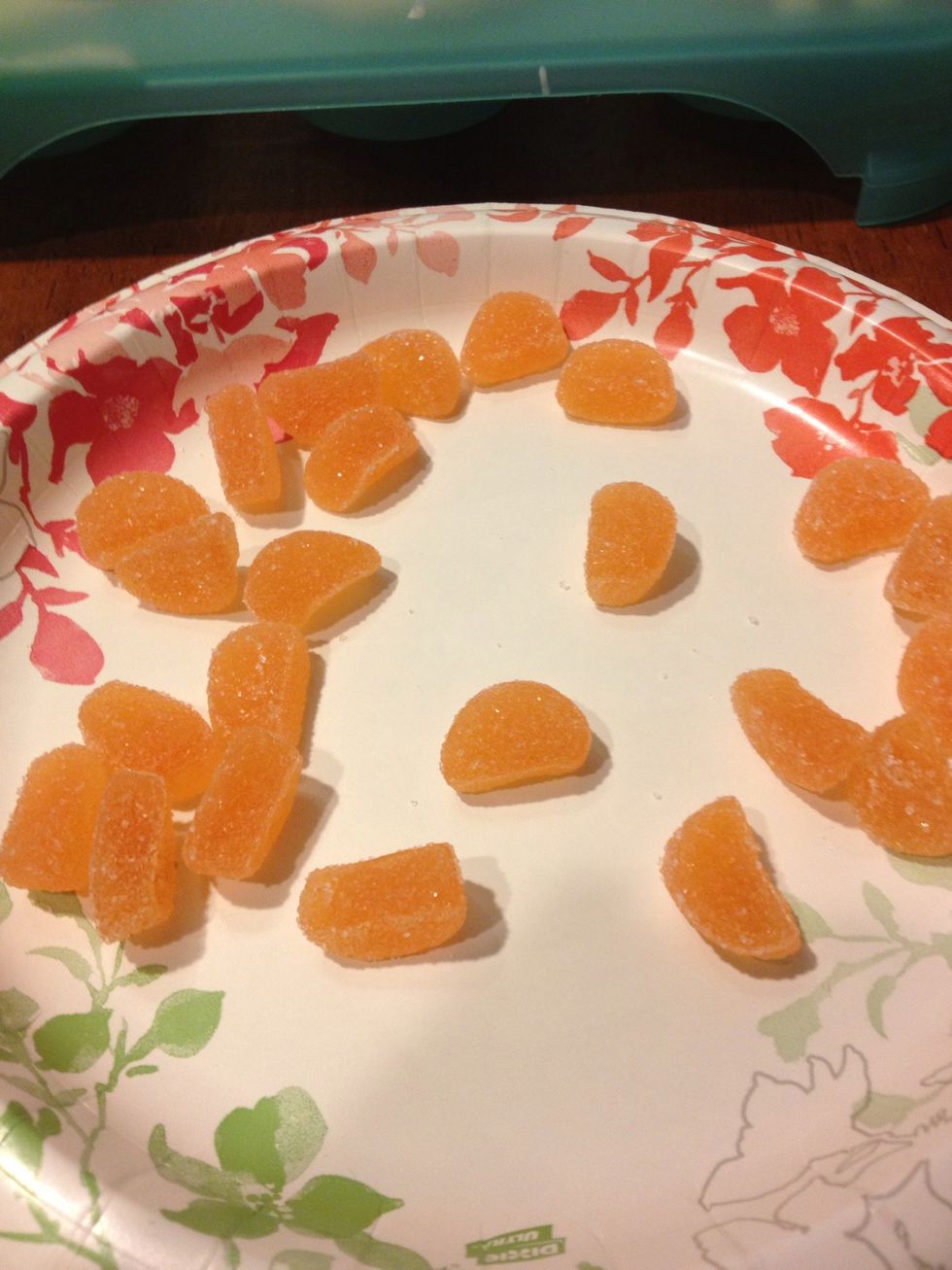 Orange slices are to be cut into small triangles to be used for the carrot nose.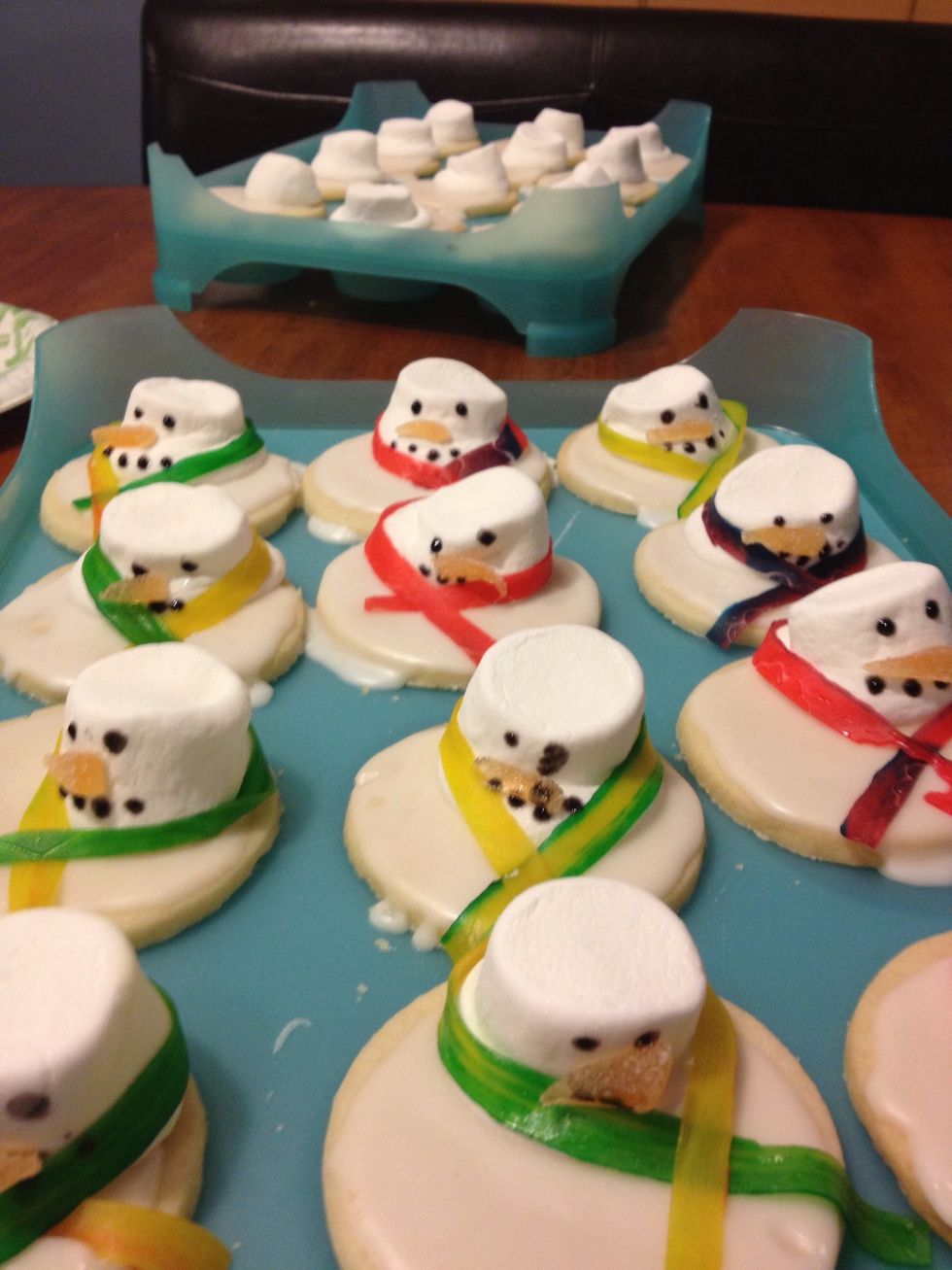 Use black decorating gel to make coal eyes and mouth....complete!!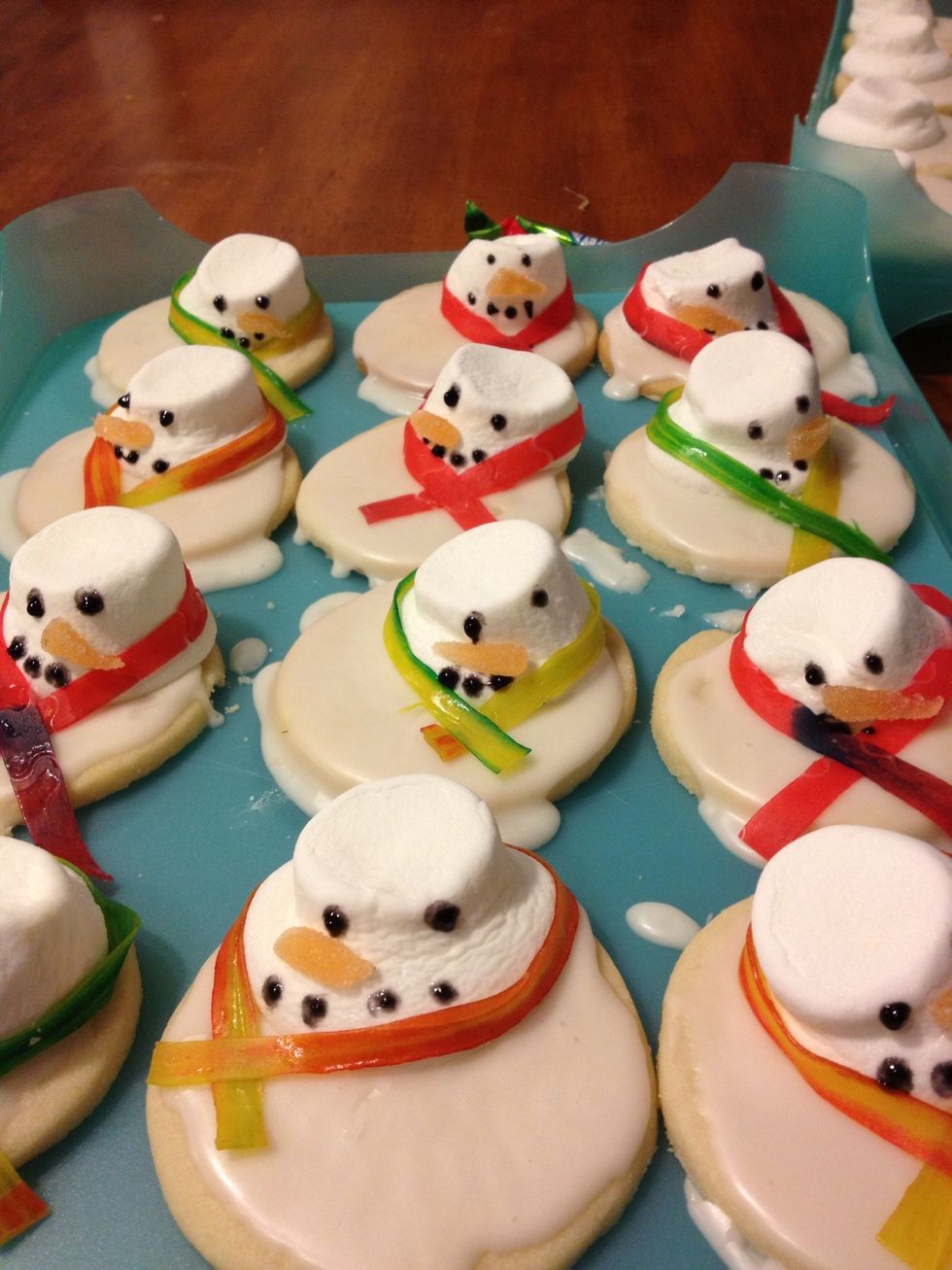 The kids love them!
Enjoy
1.0 Bag of marshmallows
1.0 Package of fruit roll ups or licorice candy
1.0 Package of orange slice candy
1.0c Granulated sugar
1.0lb Stick butter
4.0c Confectioners sugar
Milk(add tiny amt at a Time)
Vanilla optional(1/2 cap full)
1/2c Flour
Decorating gel black