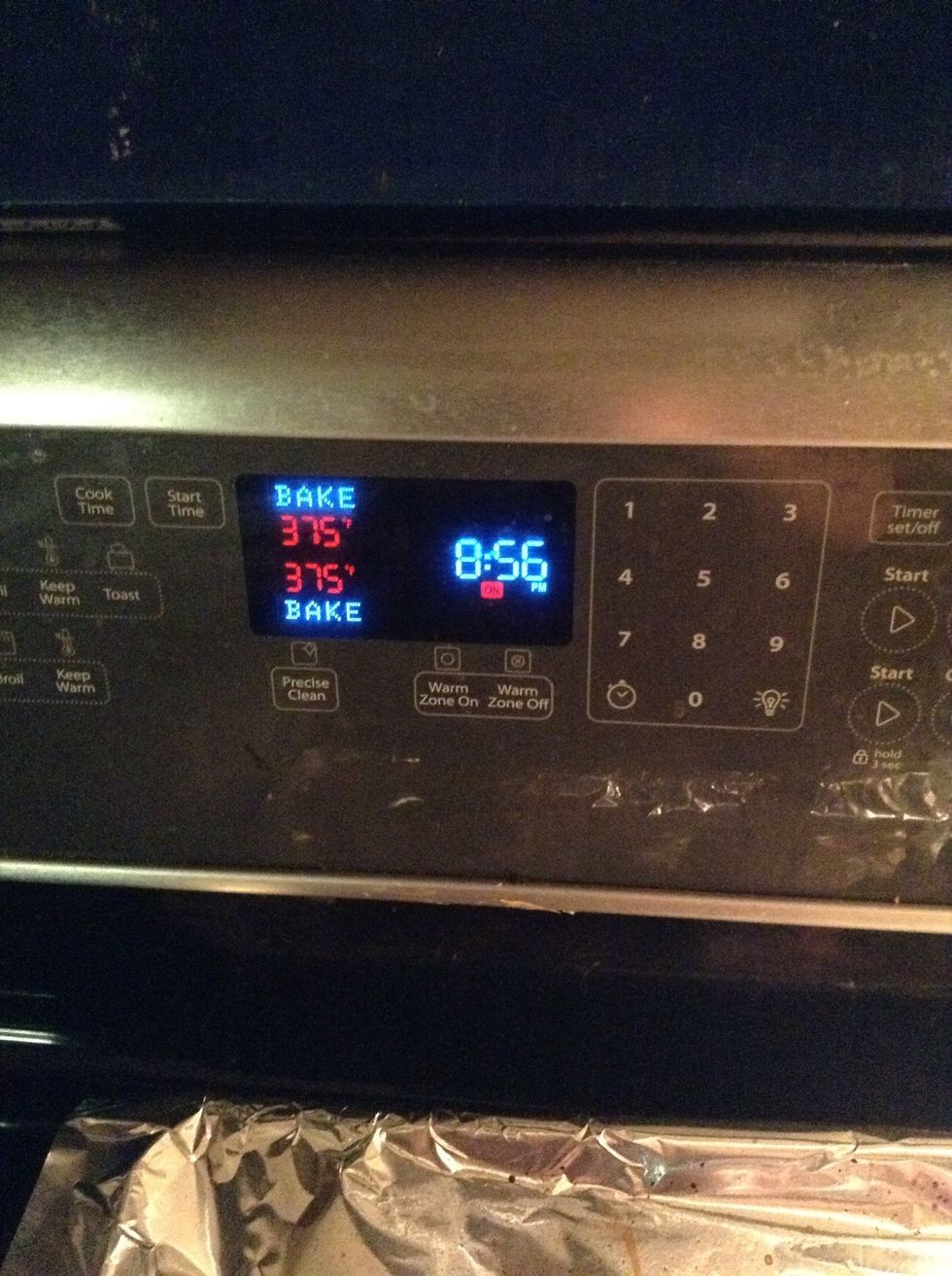 1.) Preheat oven to 375 degrees Fahrenheit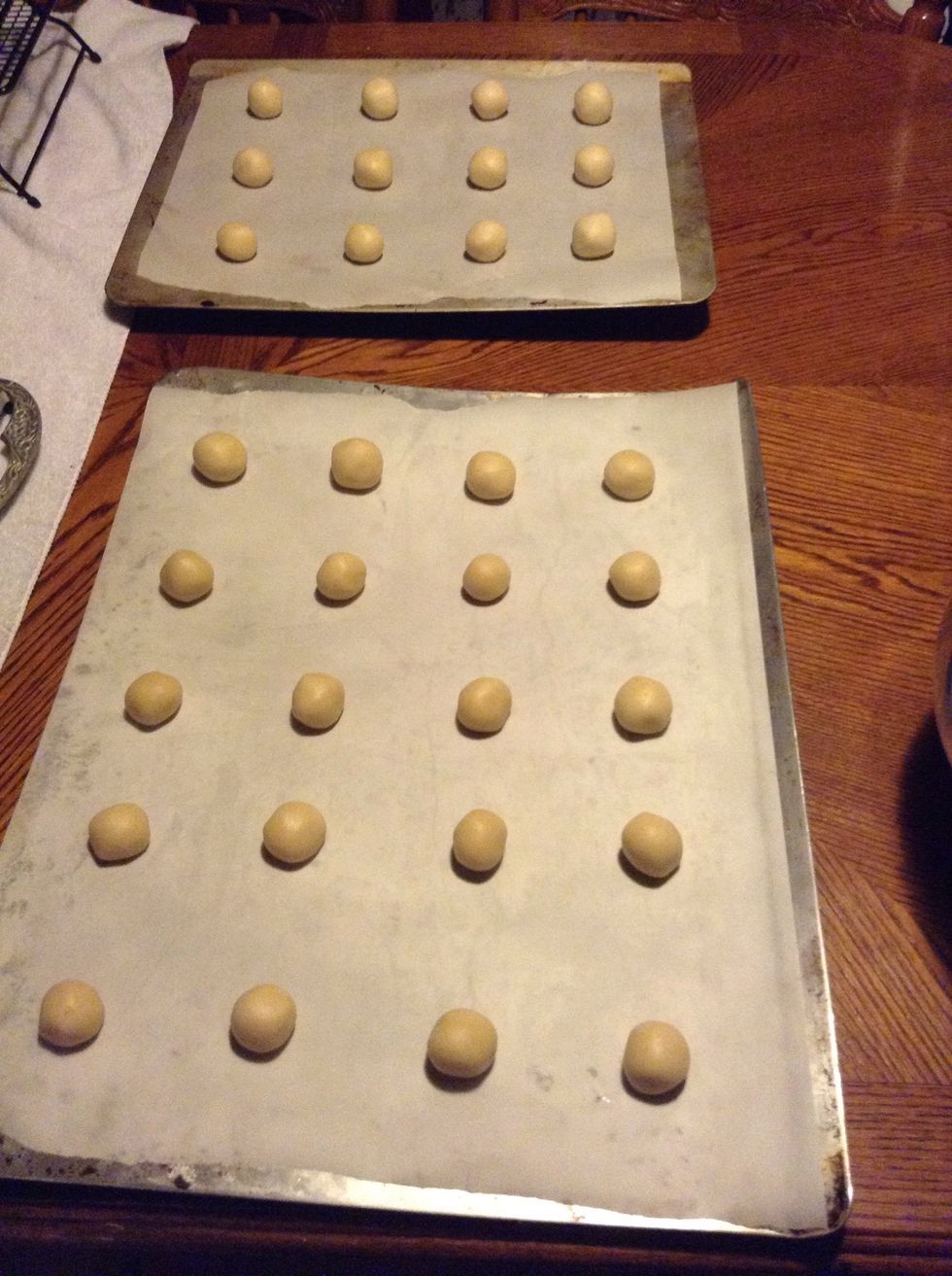 6.) Roll rounded teaspoonfuls of dough into balls, and place on cookie sheets.
7.) Bake 8 to 10 min or until golden. Let stand on cookie sheet 2 min before removing to cool wire racks.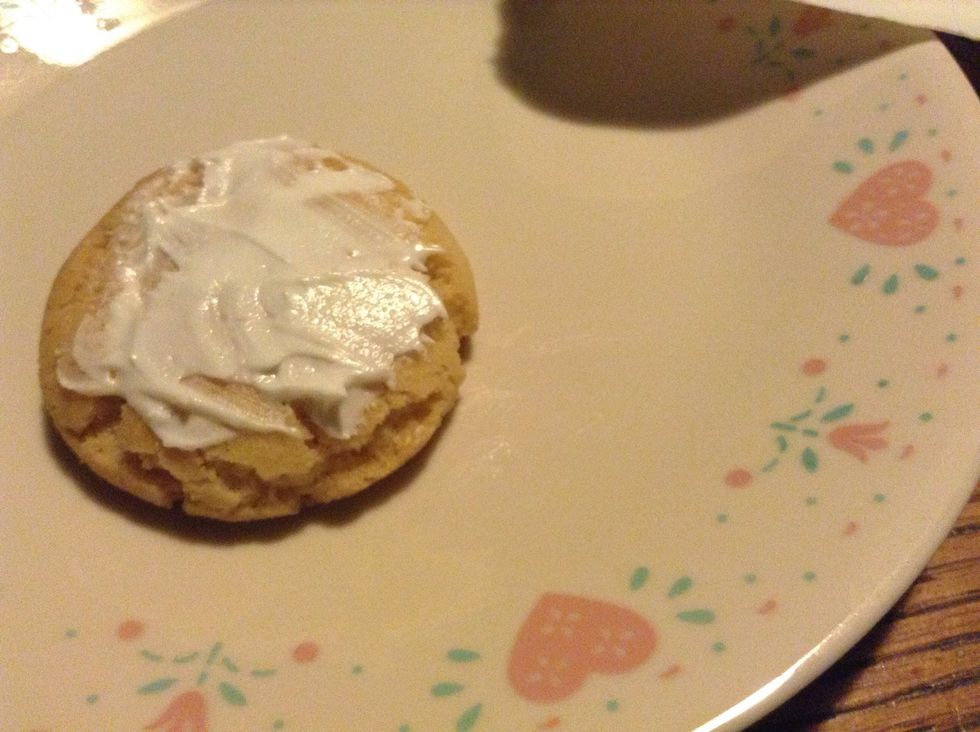 8.) Once cooled, spread white cookie icing on sugar cookies to create melted blobs.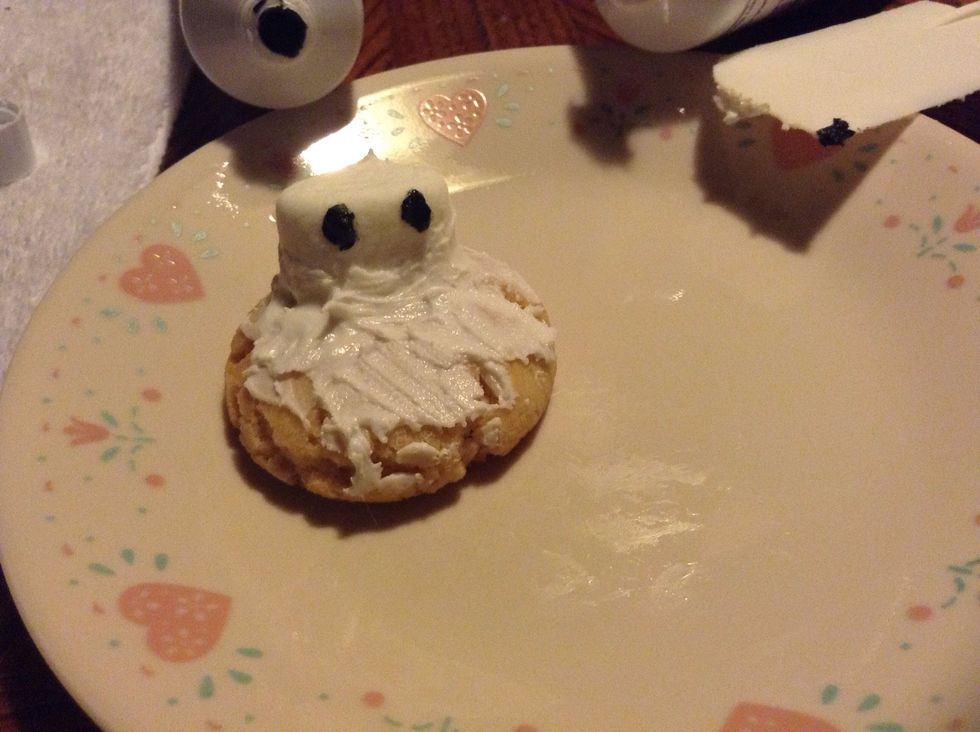 9.) Place marshmallow on cookie icing and add more cookie icing around neck to secure it. Decorate marshmallows with black cookie icing to make dots for eyes.
10.) Insert an orange jimmy into the marshmallow for a nose.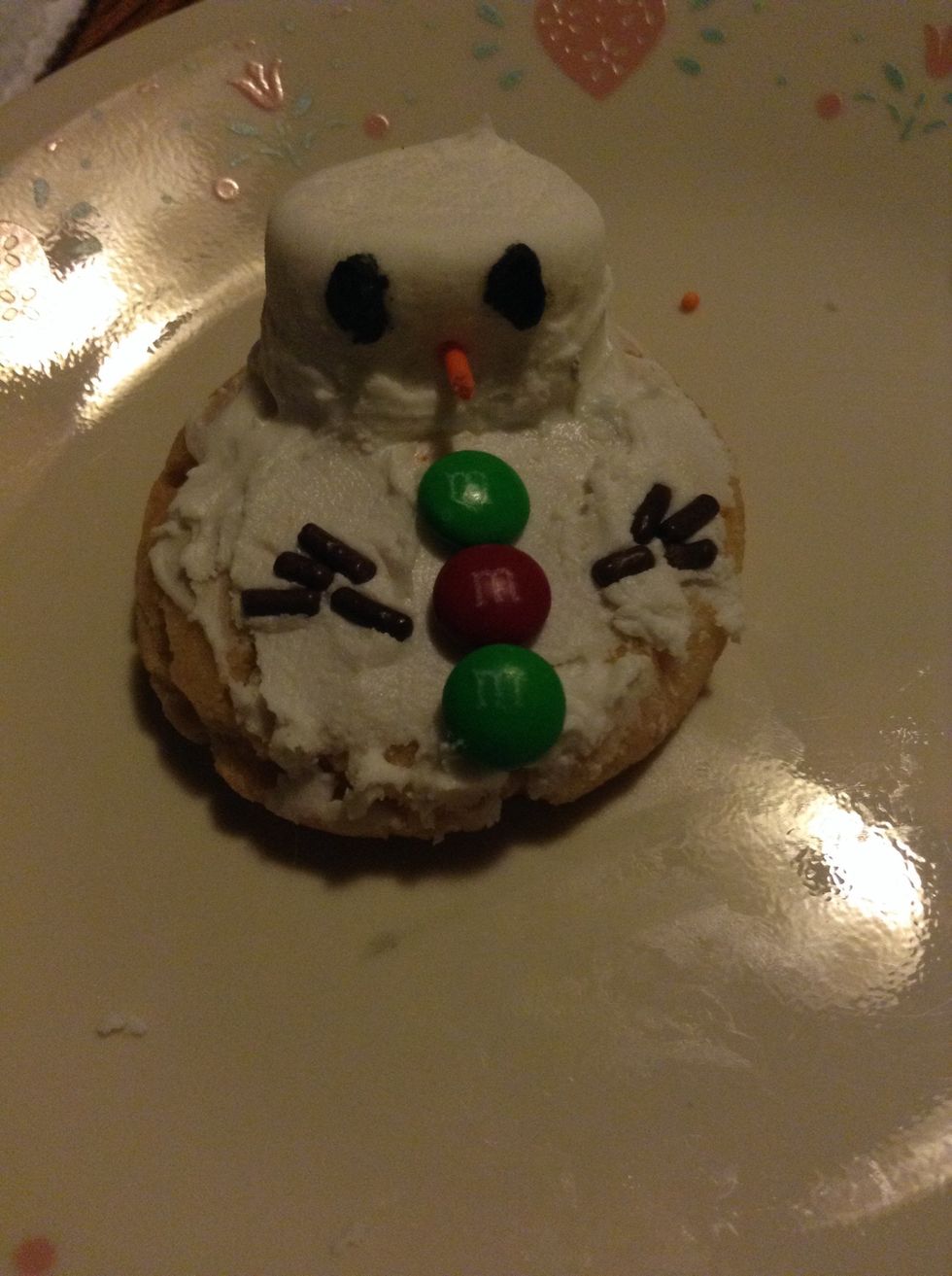 11.) Decorate buttons and arms: Place mini m&m's on cookie icing for buttons and add chocolate jimmies for arms.
48 Sugar cookies
24 Marshmallows
White cookie icing
Black cookie icing
A container of orange jimmies, for nose
3 bags of mini M&M's
Chocolate jimmies (type of sprinkles), for arms