How to make melted crayon art (with details)
Make Melted Crayon Art (With Details)
32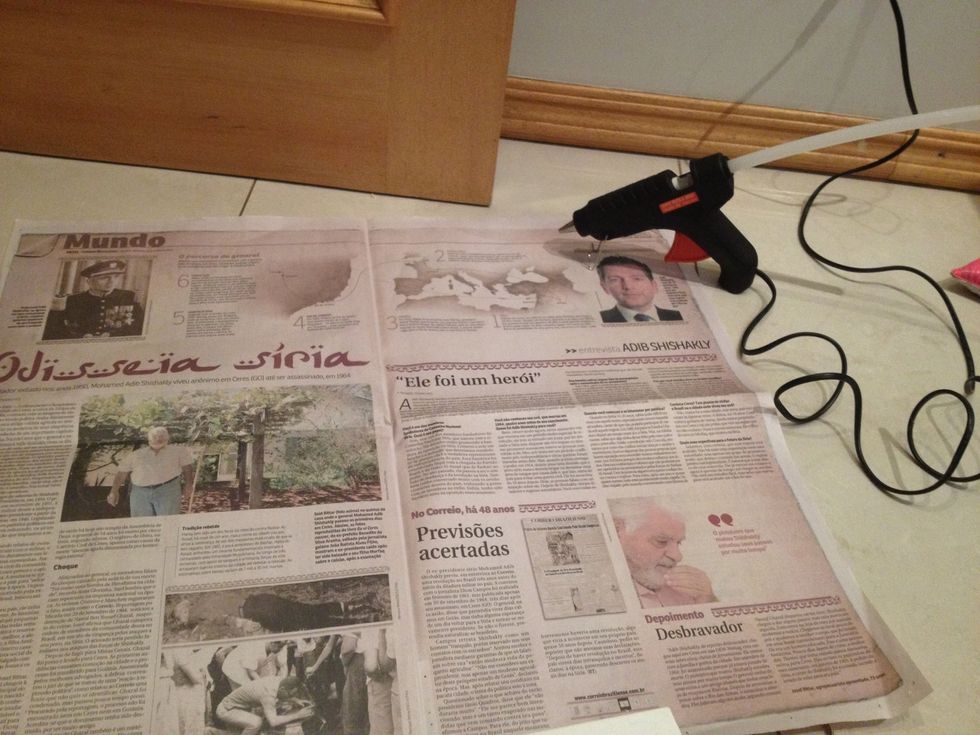 Prepare the hot glue gun. After, cover the floor with newspaper. You don't want your floor to be messy at the end, right?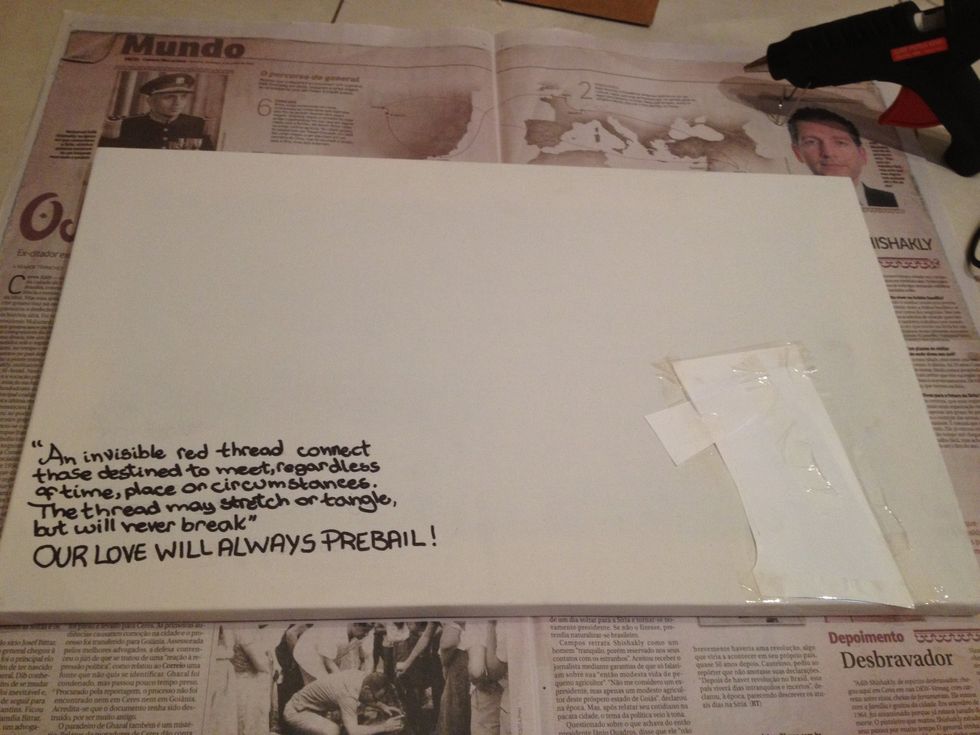 Write down anything you want in your canvas with permanent pen and glue an image with normal glue (or draw something). Time to be creative ! Also, put on some paper on the top of it and add some tape.
Crayons ! The quantity depends on the size of your canvas.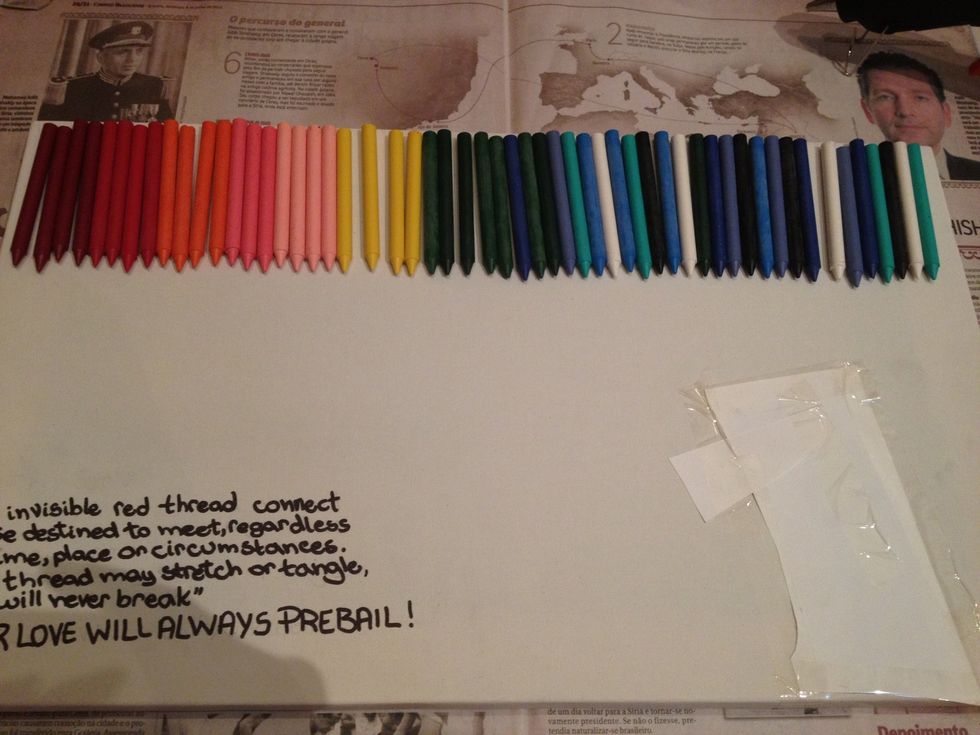 Arrange the crayons in the way you wish them to be before you glue them. This step is really important ! (ignore preBail, honestly)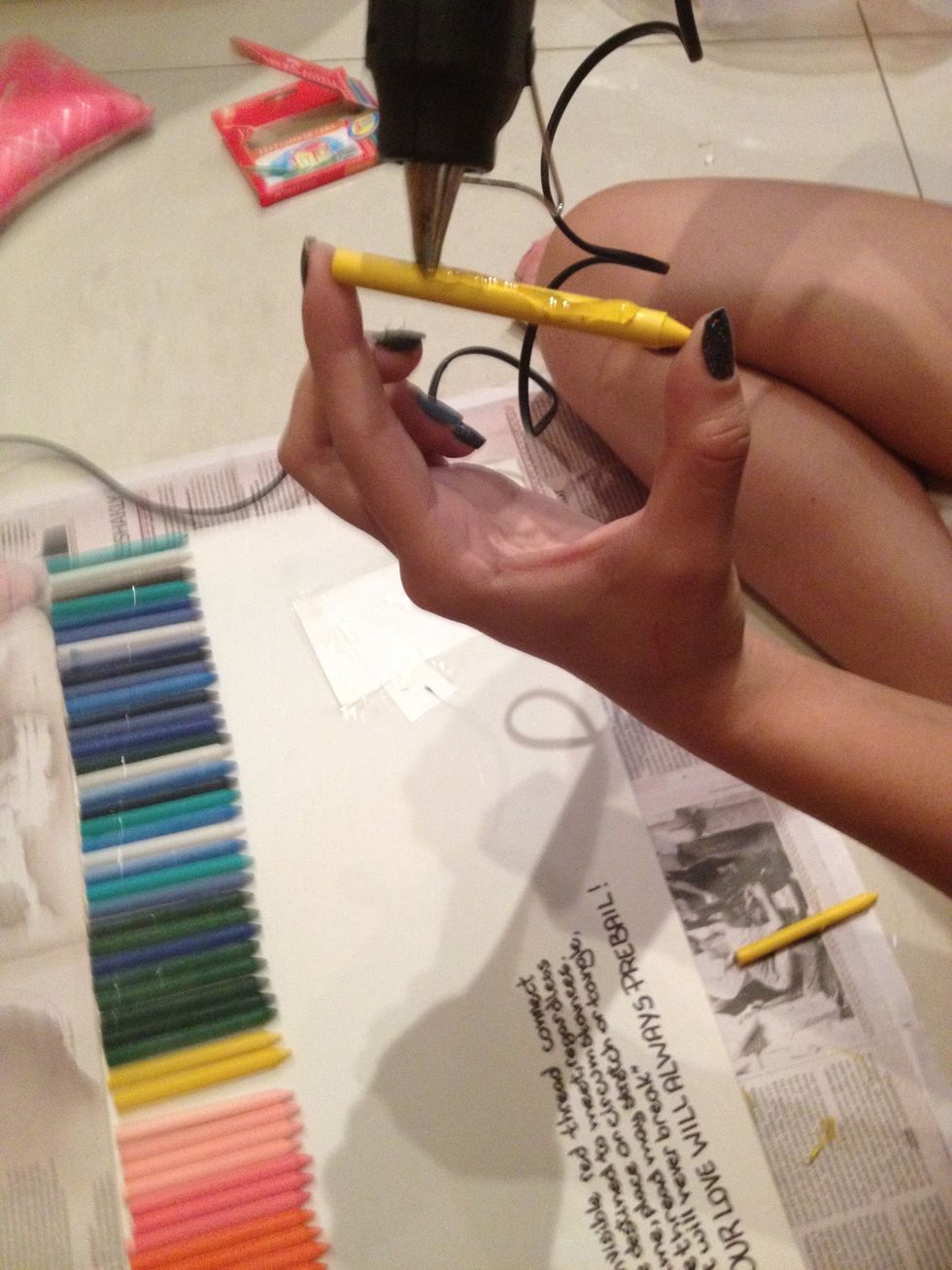 Let's start !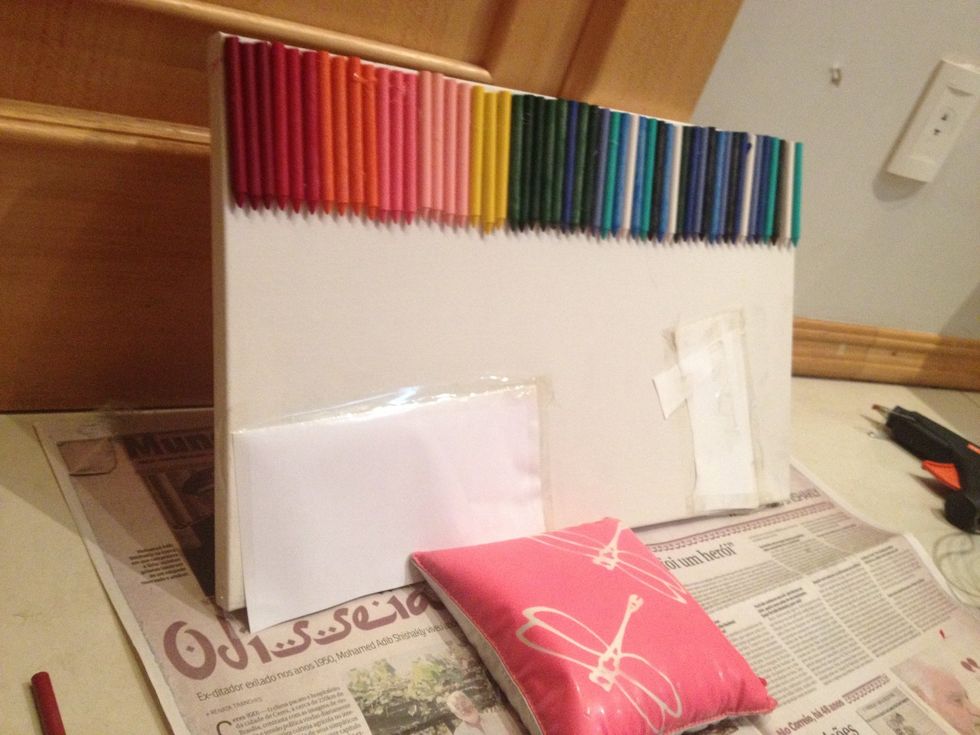 After you finished, put on your canvas in this position.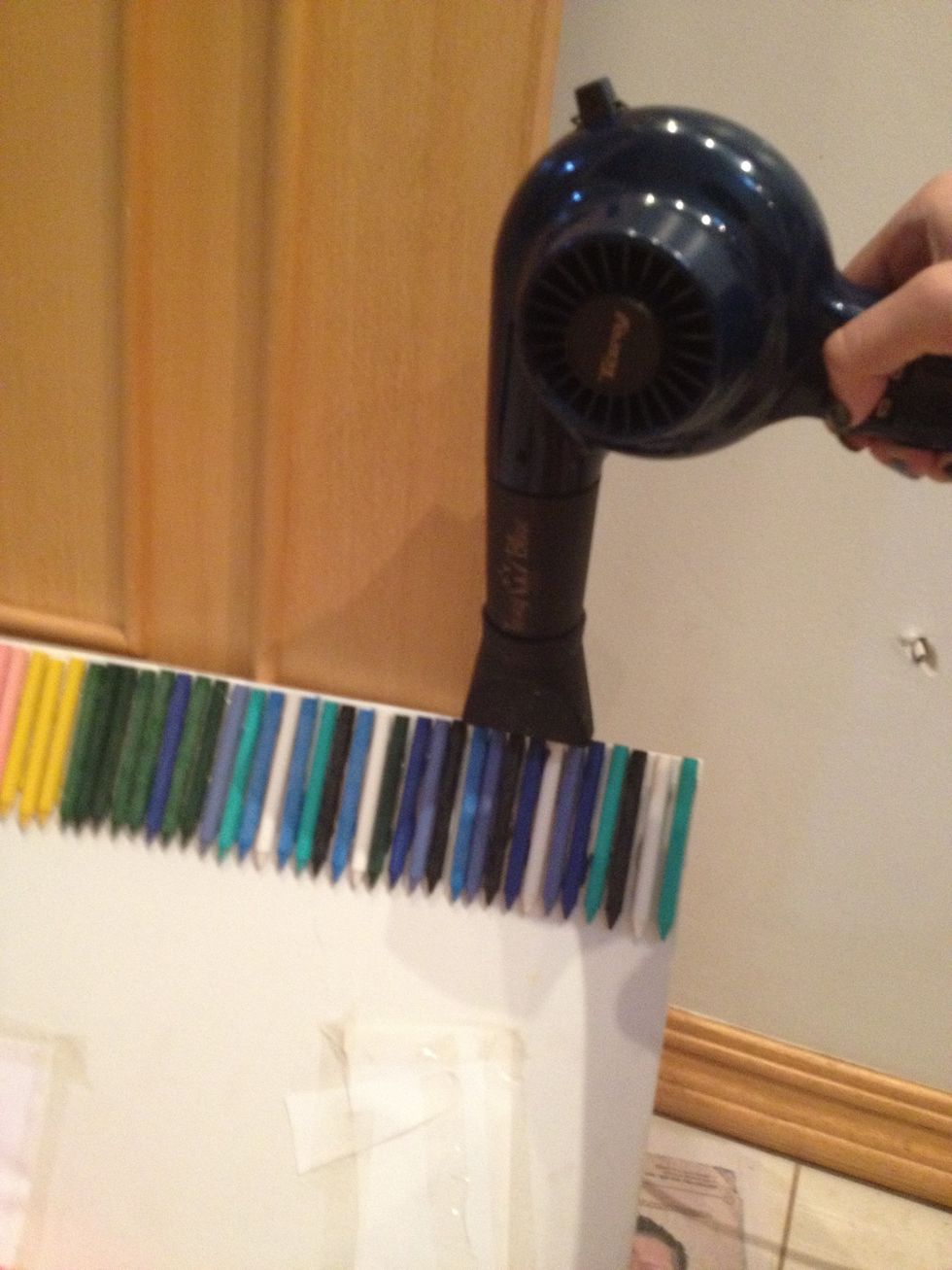 Start melting !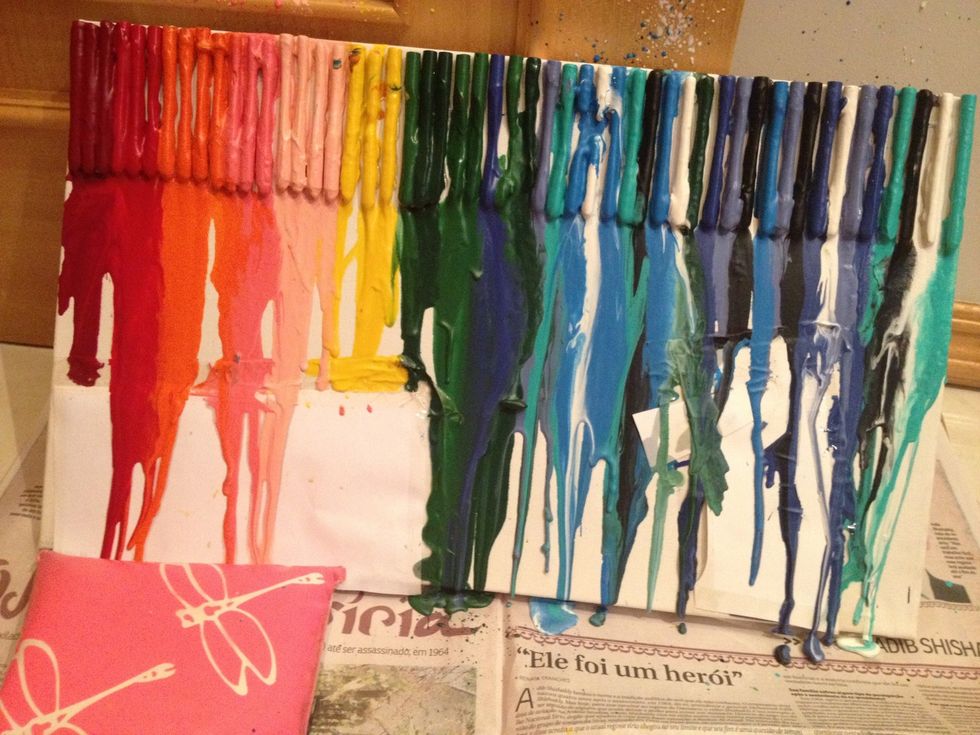 Finished ! Now remove the paper.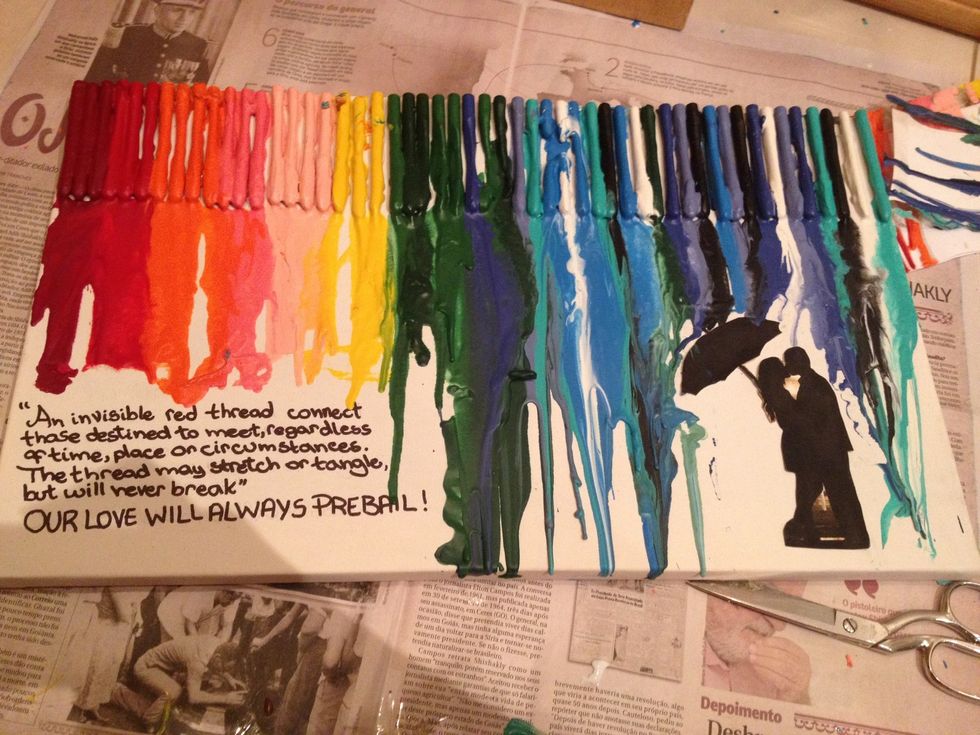 And well done ! A great gift for your friends/boyfriend or even as a decoration for your room. (:
1.0 Canvas
Crayons
1.0 Hair dryer
1.0 Permanent pen
1.0 Image of your choice
Newspaper
Hot glue
Paper and tape