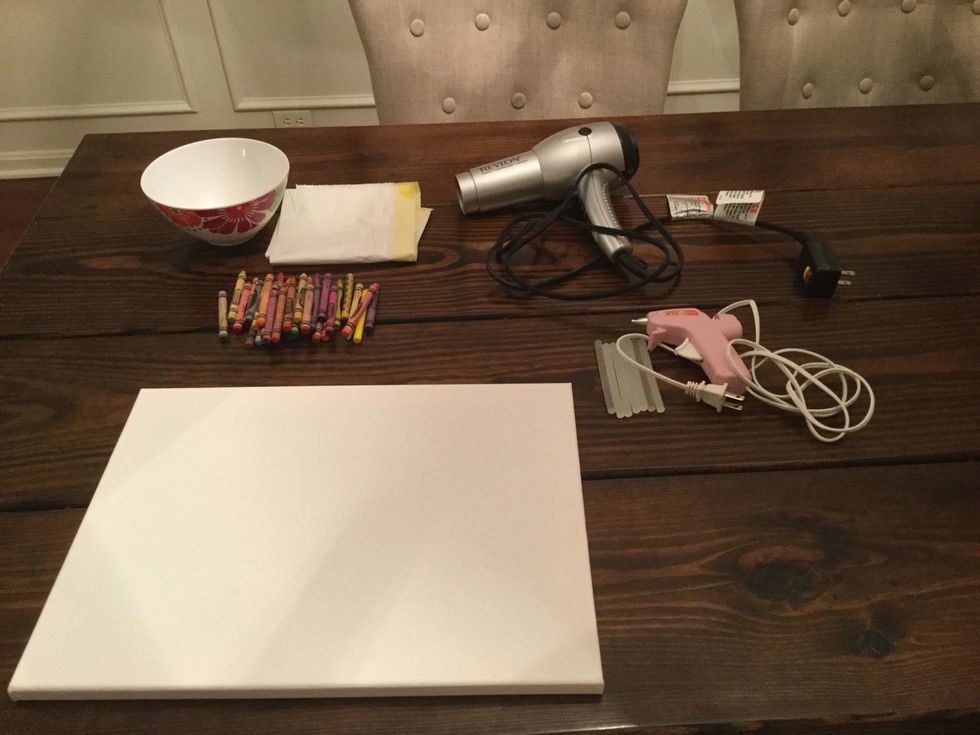 First gather supplies.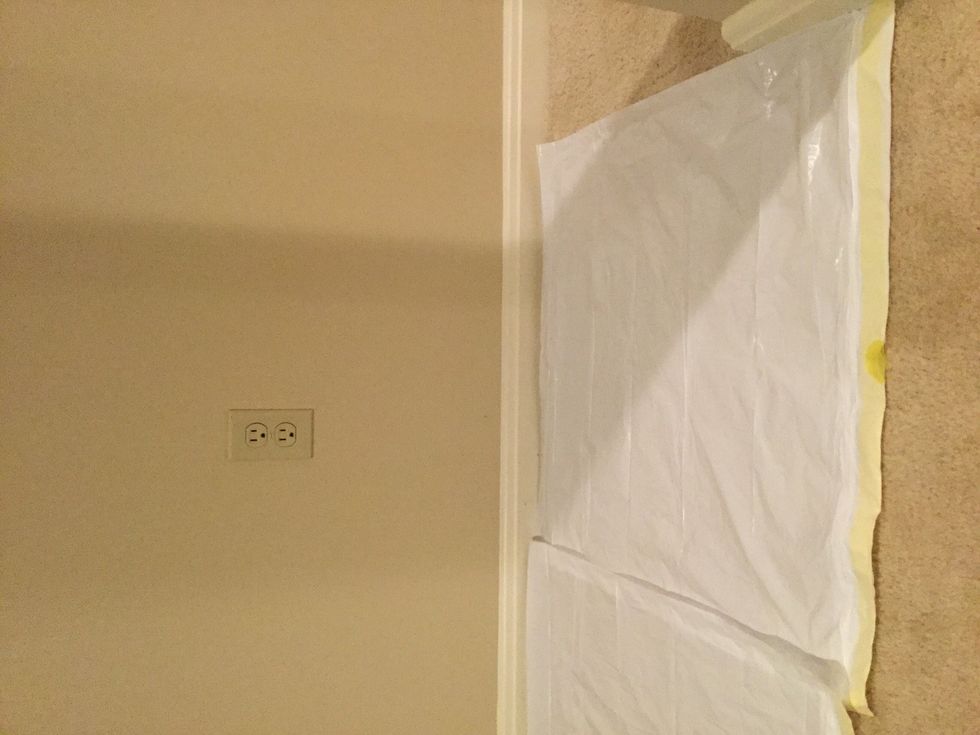 Find a work space next to an outlet and lay down trash bags.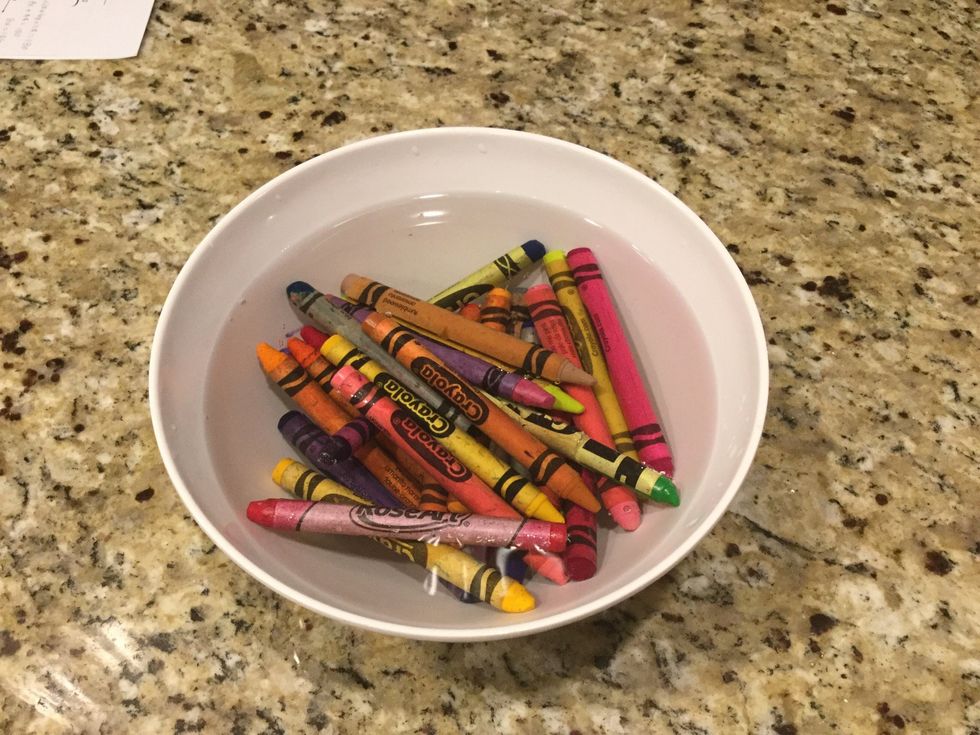 Then soak crayons with the wrapper on for 20 minutes in water.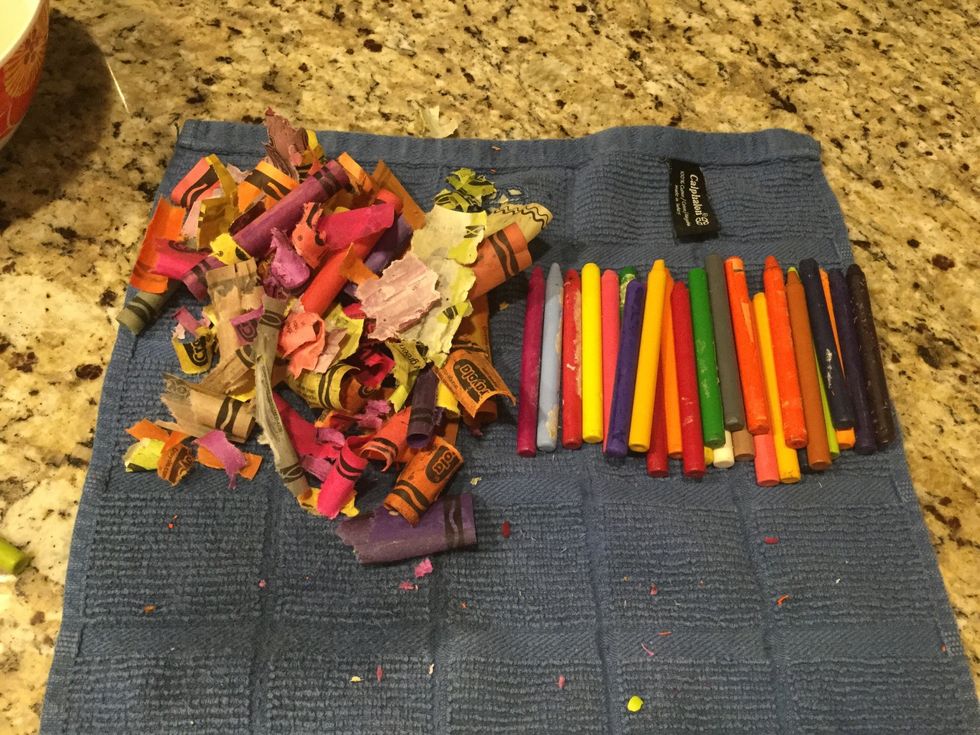 After the time's up, peel off the wrappers and let the crayons dry for a few minutes.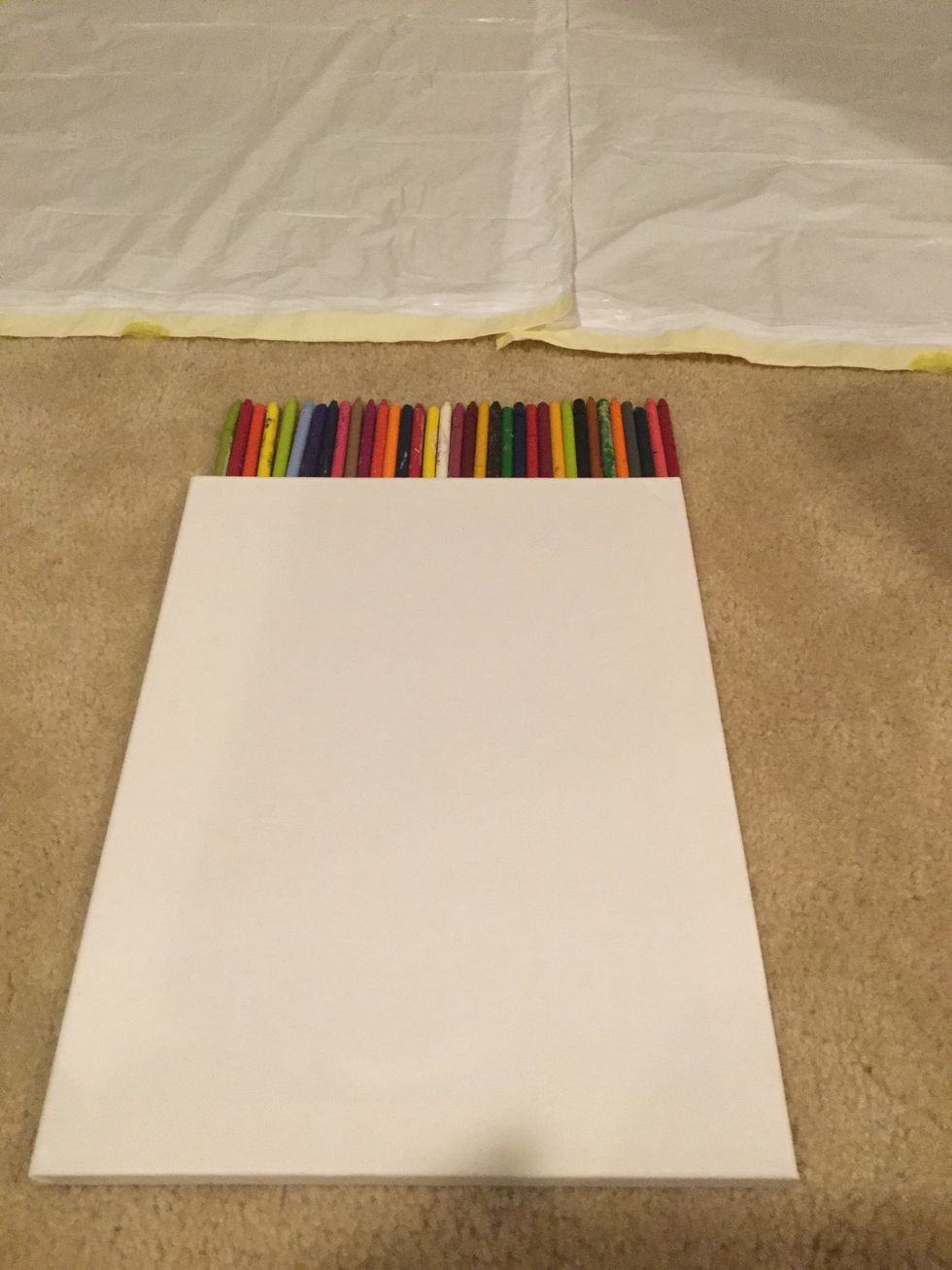 Next arrange the crayons in the order you want them, on the ground in front of the canvas.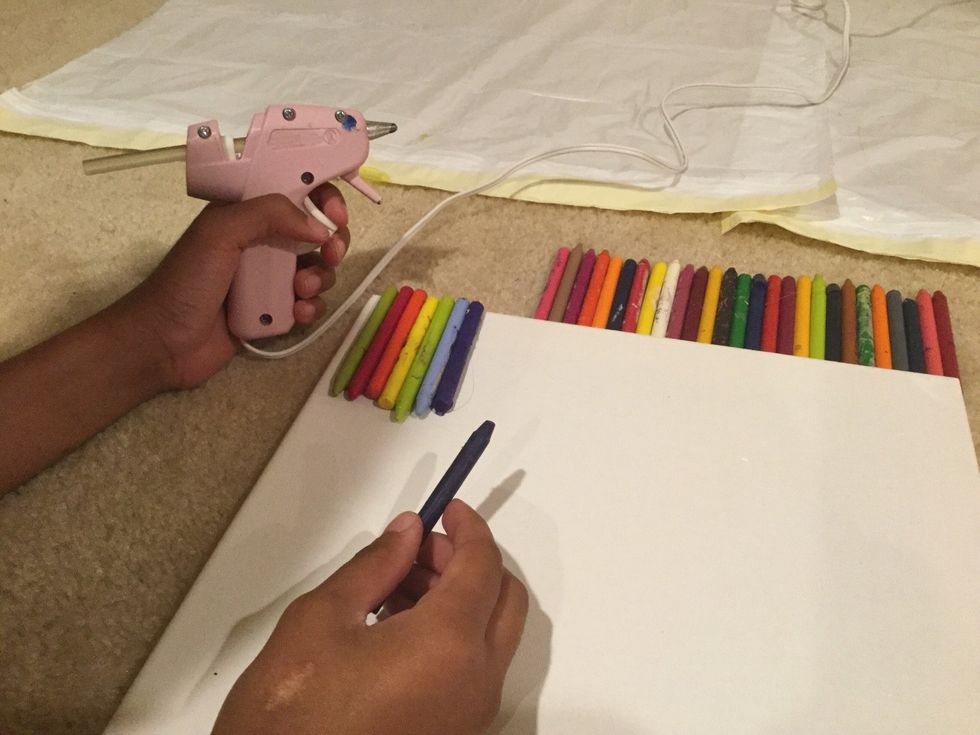 Then get your hot glue gun and glue the crayons down to the top of the canvas.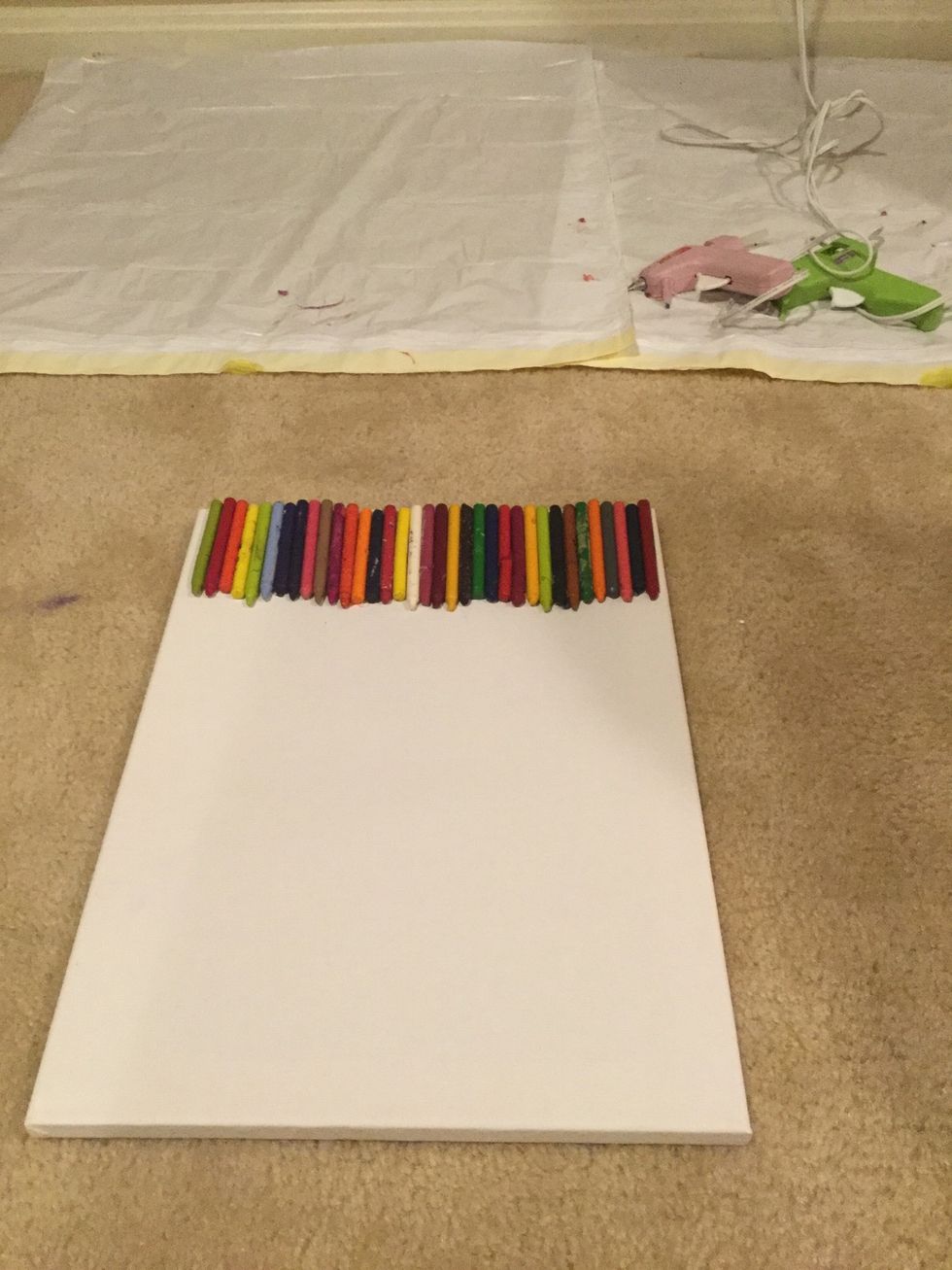 After wait 5-10 minutes to make sure the glue dries.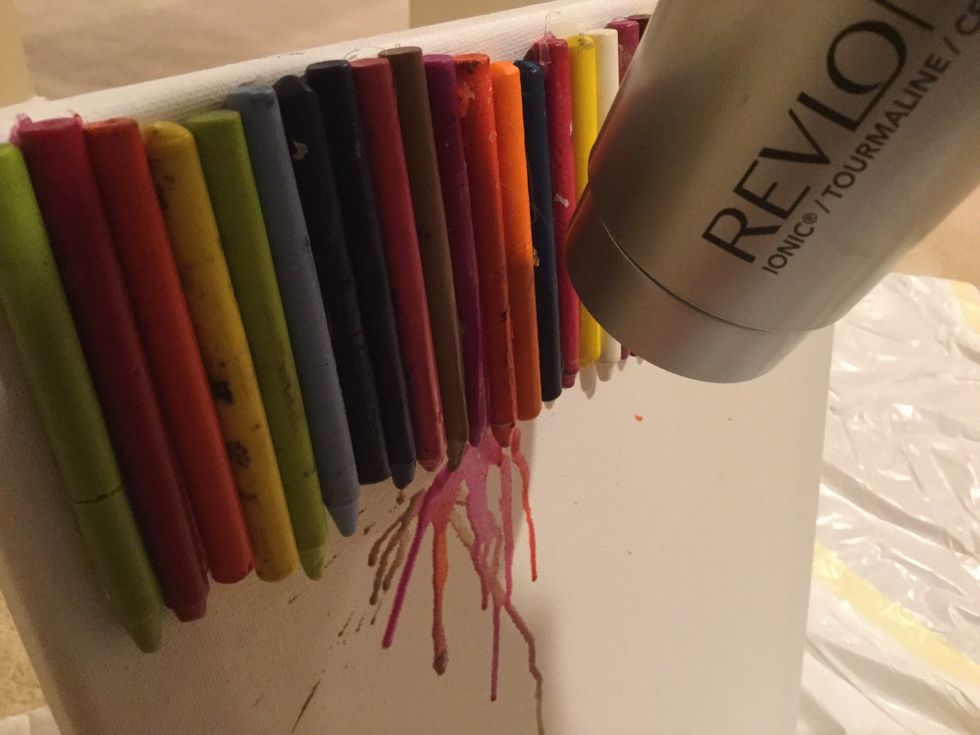 Next, put the blow dryer very close to the crayons and turn it on high.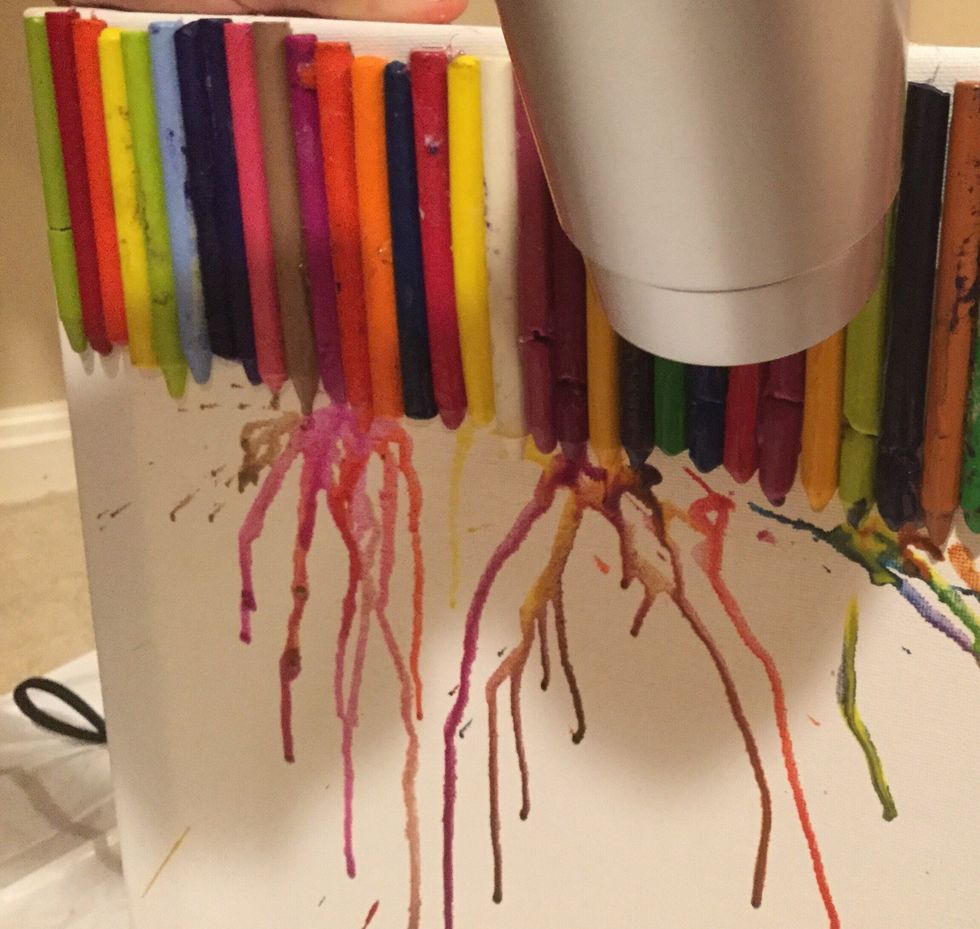 Continue holding the blow dryer over the crayons until they melt farther down the canvas.
Finally, let it dry and you're done.
any size canvas
blow dryer
hot glue gun with glue sticks
crayons
trash bag
bowl