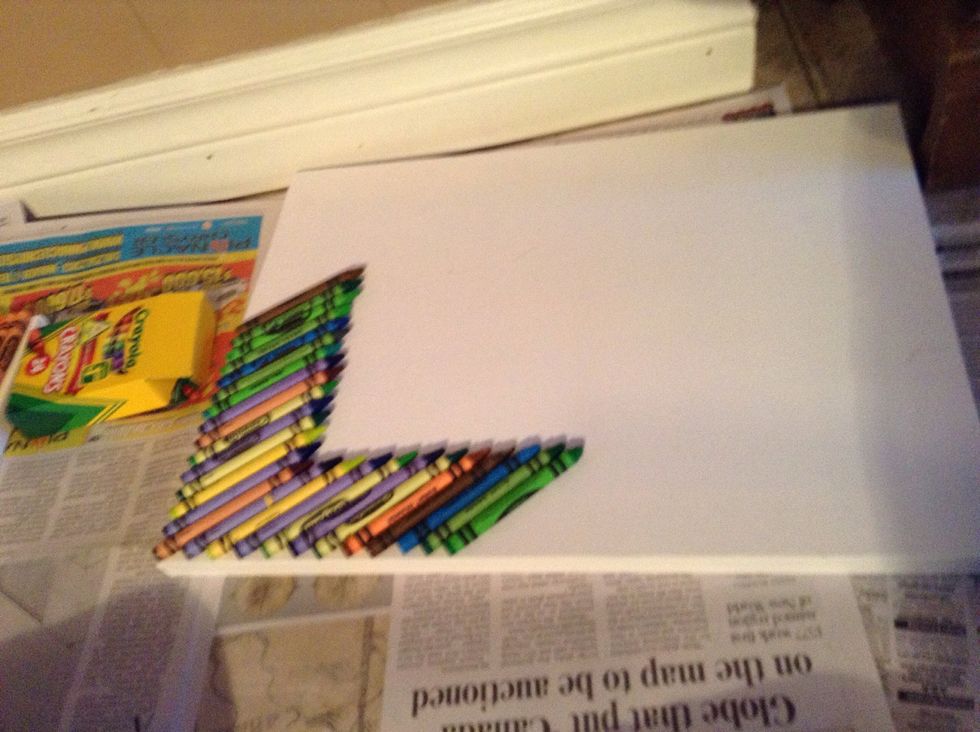 Place crayons how ever you would like...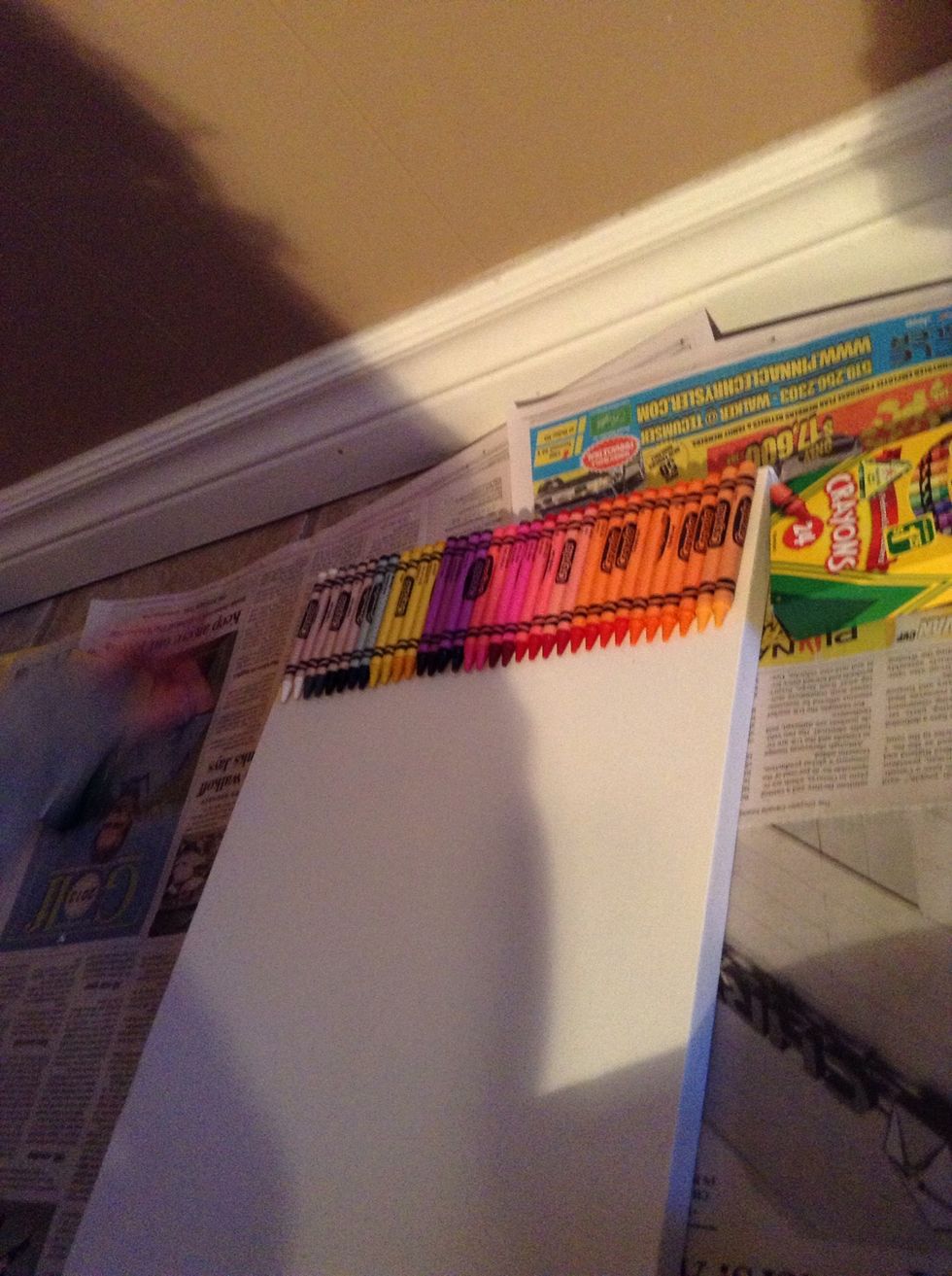 Make any pattern or colour scheme.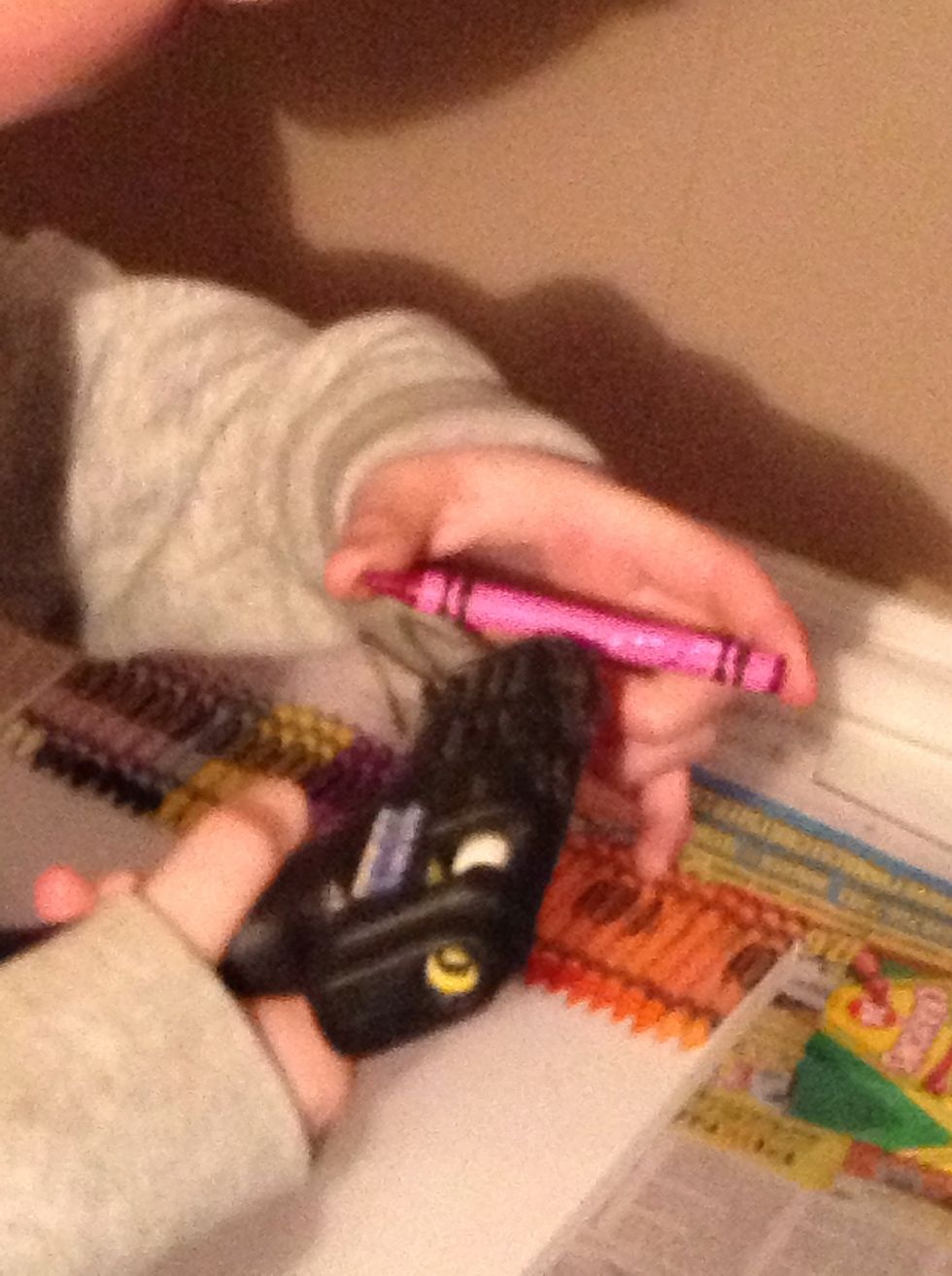 Glue one side of crayon; don't put to much or you will melt the crayon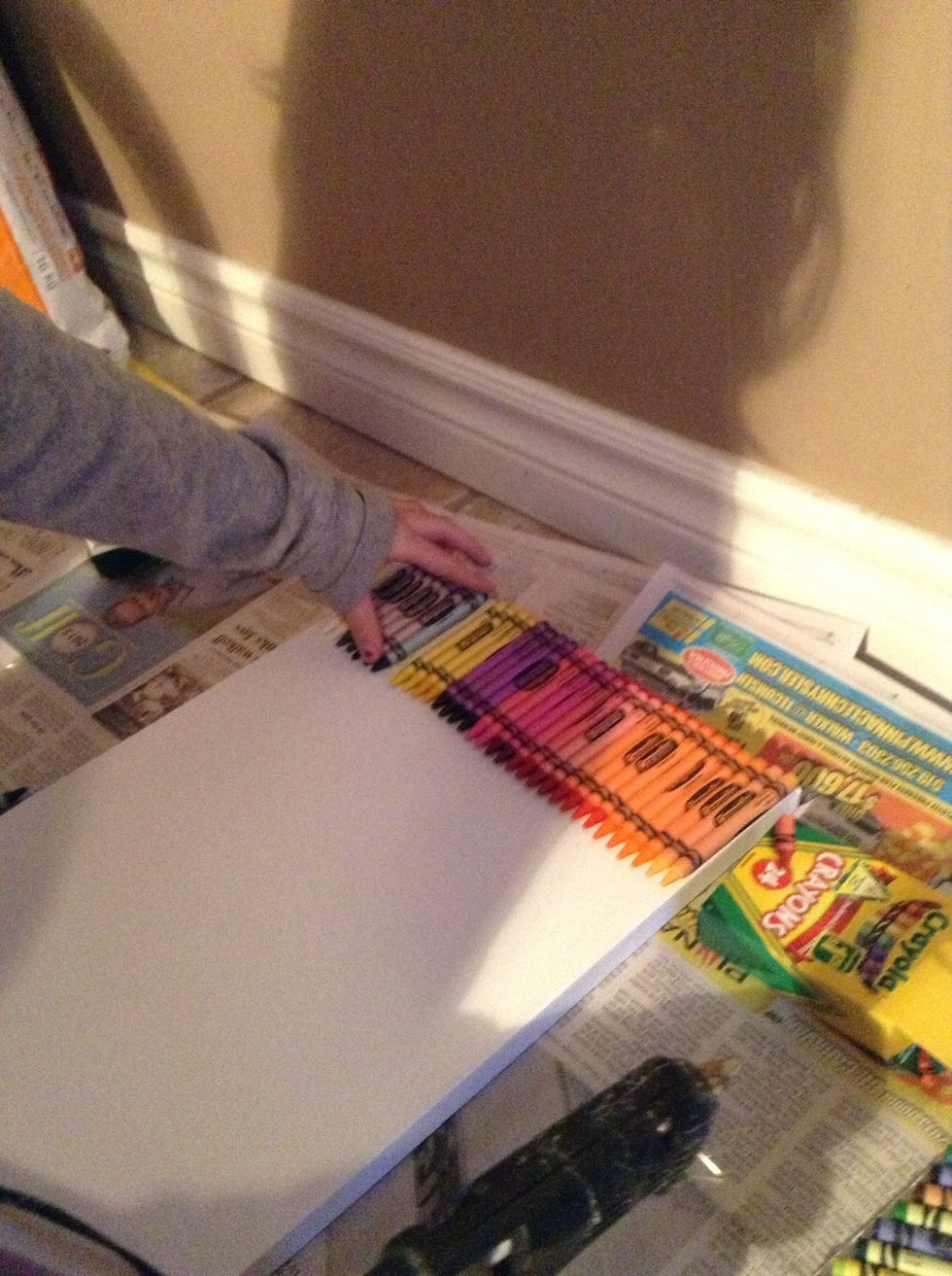 Place the crayon in the right spot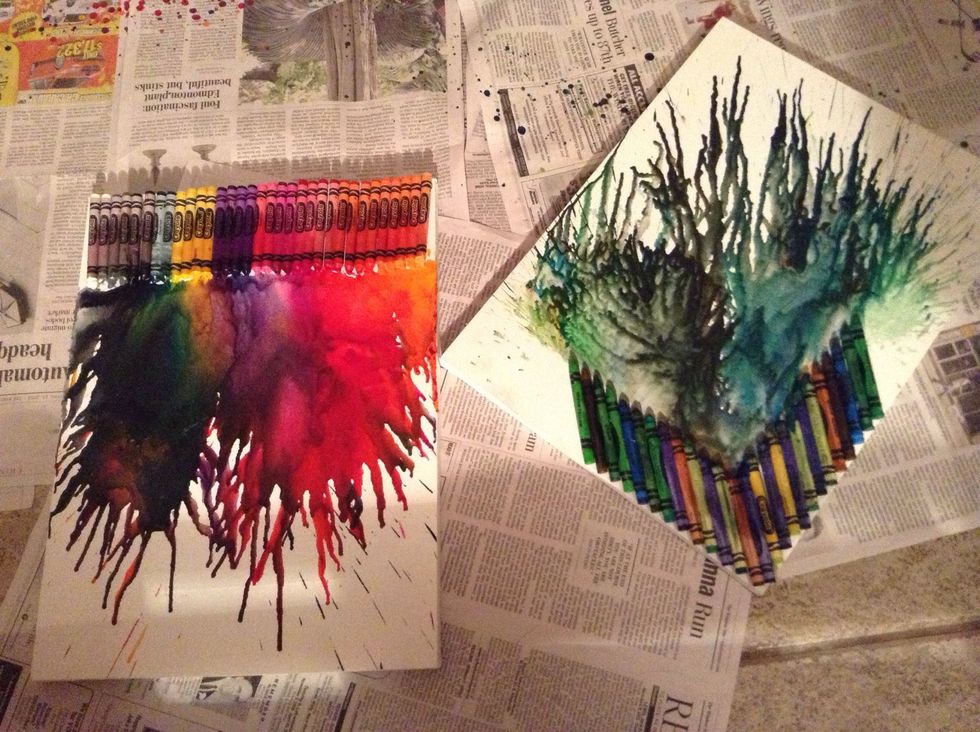 Cool, right?!
Blow dry how long or how much you want until you are satisfied
Add flowers if you want to look like a garden or other accessories like butterflies...
Canvas
Crayons
Glue
Blow dryer